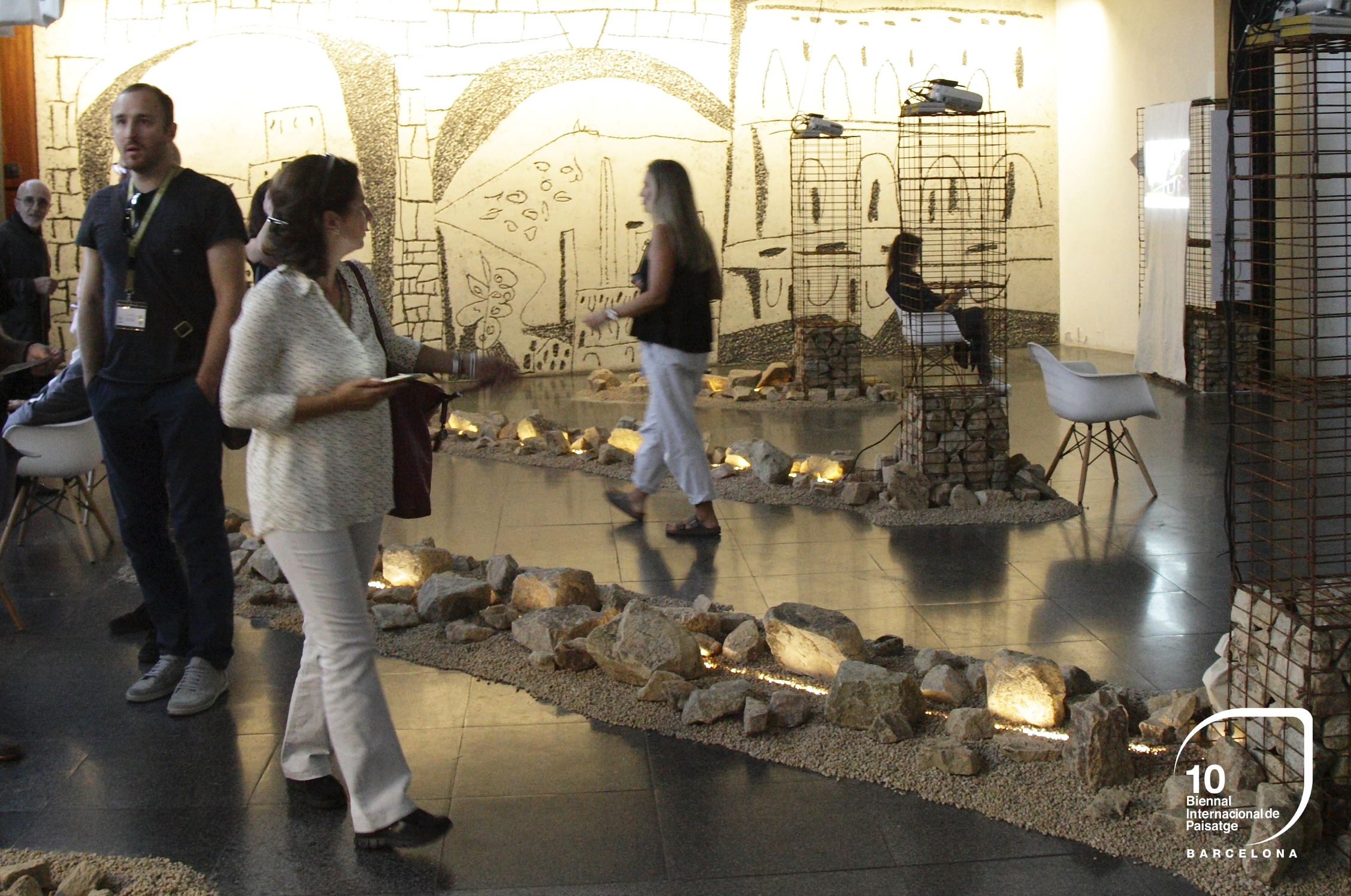 ---
Les principals exposicions que es preparen cada any són la dels projectes seleccionats pel Premi Rosa Barba, ubicada al COAC; i la de dels projectes de les escoles, ubicada a l'ETSAB. L'objectiu d'aquestes es difondre i promoure les pràctiques professionals i acadèmiques. També s'organitza una altra exposició a l'espai Sala Mercè. 
Les exposicions dels projectes, tant de les escoles com del Rosa Barba, són itinerants per diversos centres universitaris i culturals d'arreu del món. Aquest darrer any , la Universitat d'Oslo (School of Architecture and Desing) ha acollit l'exposició dels treballs de les escoles, ja que fou una de les escoles finalistes de la X Biennal Internacional del Paisatge. Per altra banda, la exposició dels Premis Rosa Barba va viatjar fins al Museu del Paesaggio de Verbània (Itàlia).
---
Anunciarem més informació de les properes exposicions de la 11a Biennal més endavant.