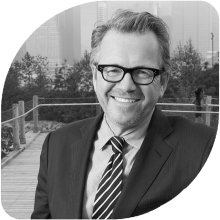 Rosa Barba finalist 11
Michael Van Valkenburgh Associates (MVVA)
Michael is the founder of Michael Van Valkenburgh Associates, Inc. (MVVA), a 100-person firm based in Brooklyn, NY and Cambridge, MA.  His lifelong dedication to the medium of landscape and its robust material expression is evident in MVVA's diverse body of work, including gardens, museums, parks of all sizes, campuses, and urban design.  His philosophy that "parks are for people" guides every step of MVVA's design process.  In addition to his practice, Michael taught at Harvard's Graduate School of Design for over 30 years and he is currently the Emeritus Charles Eliot Professor in Practice of Landscape Architecture.