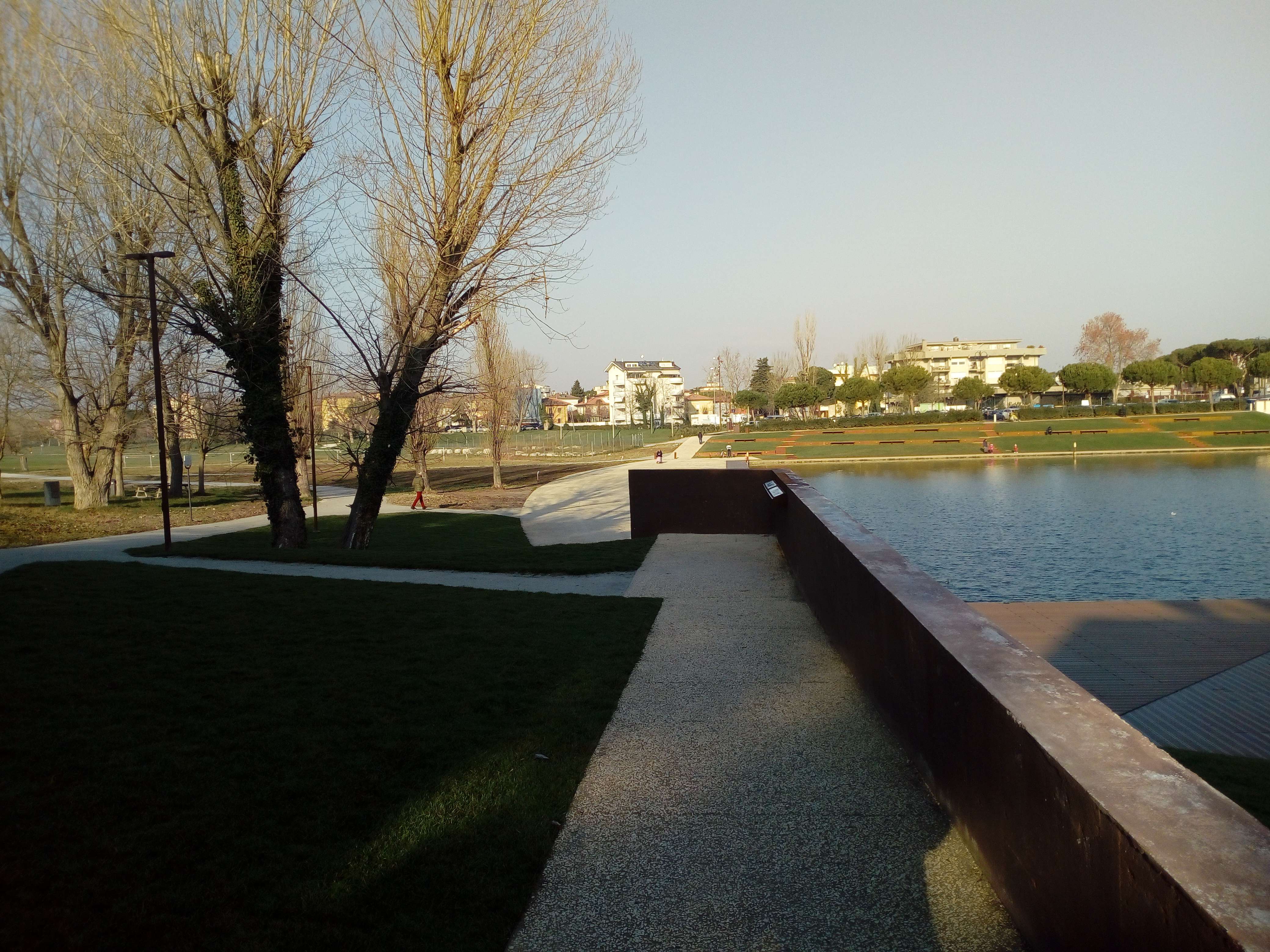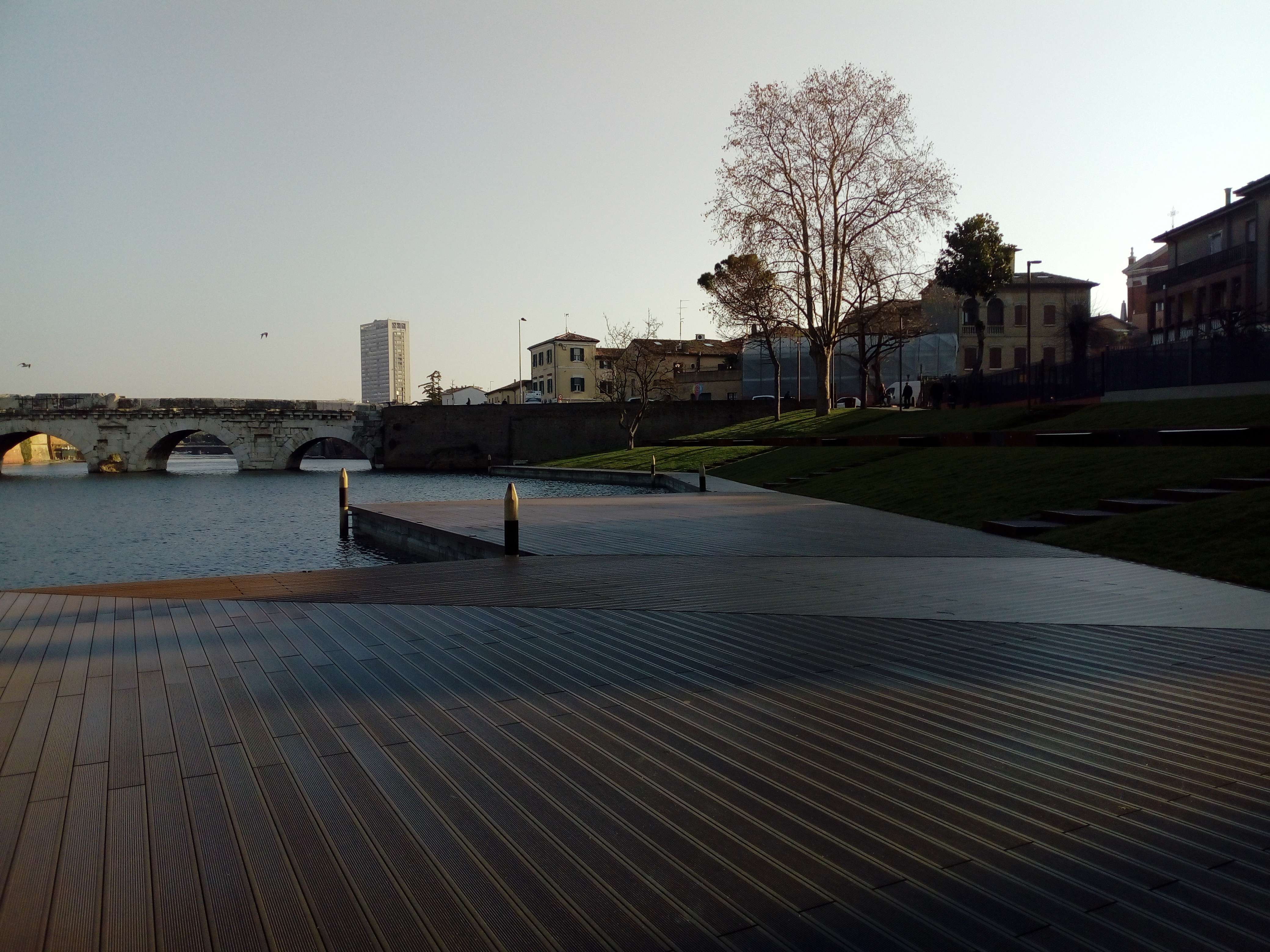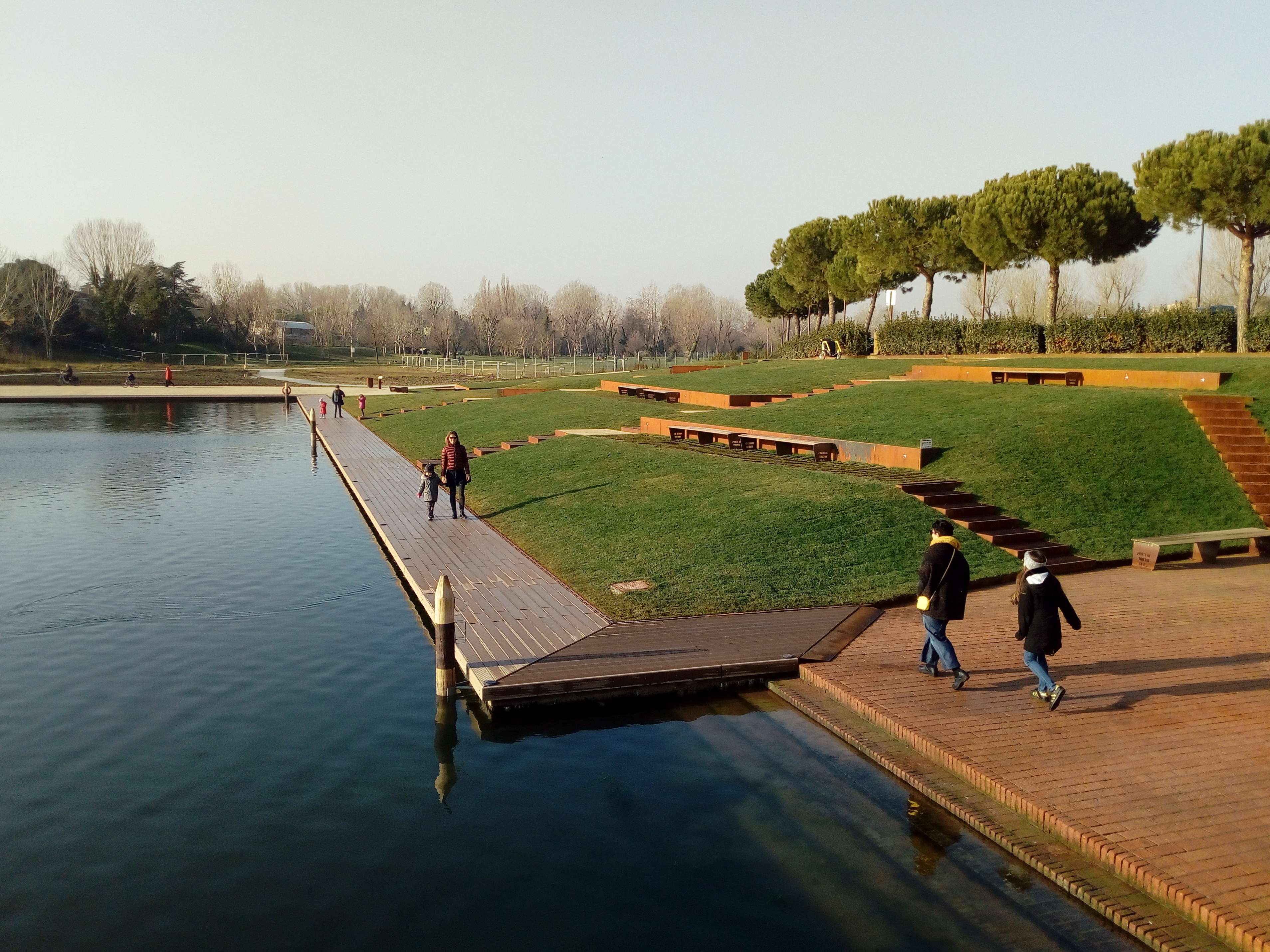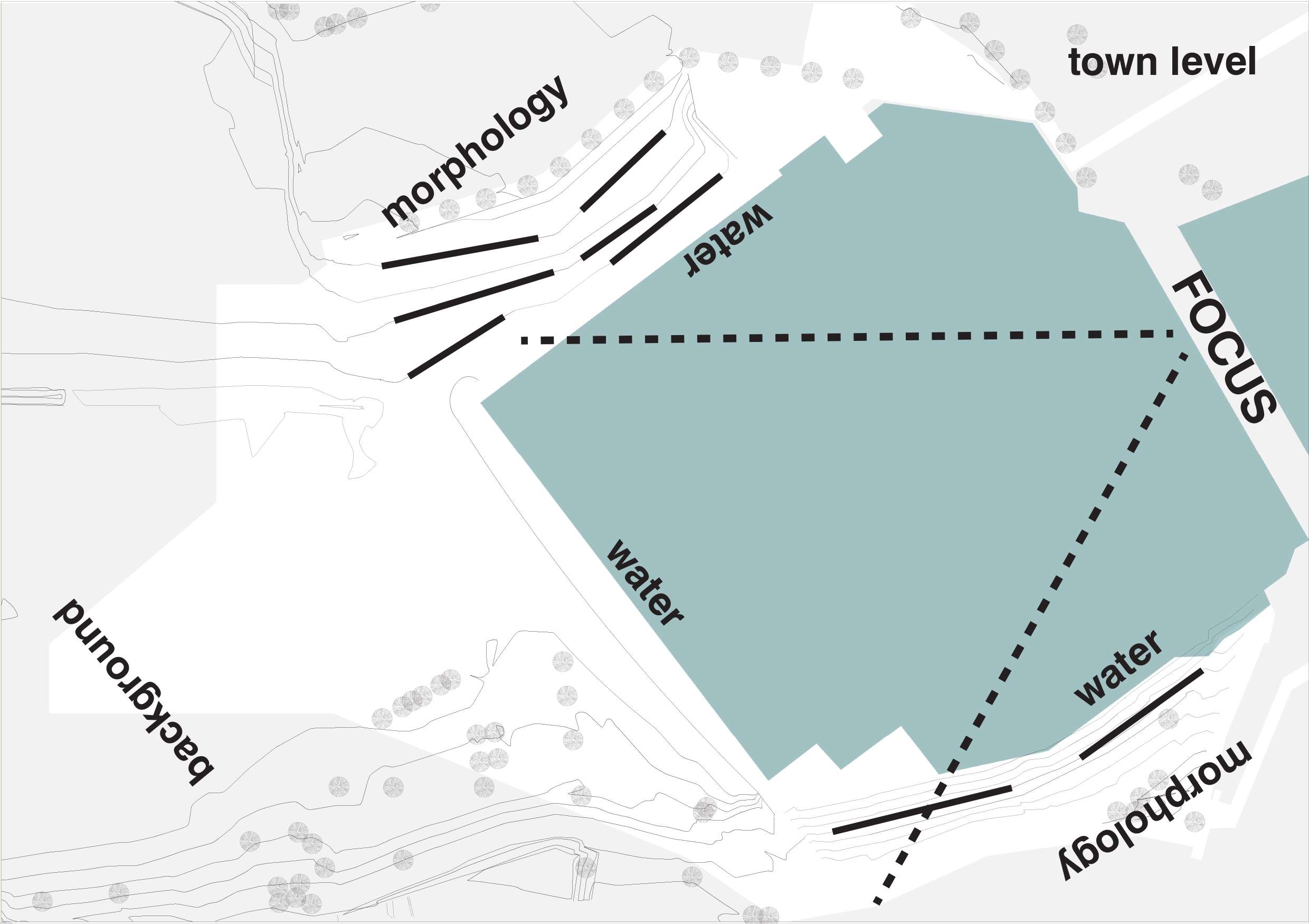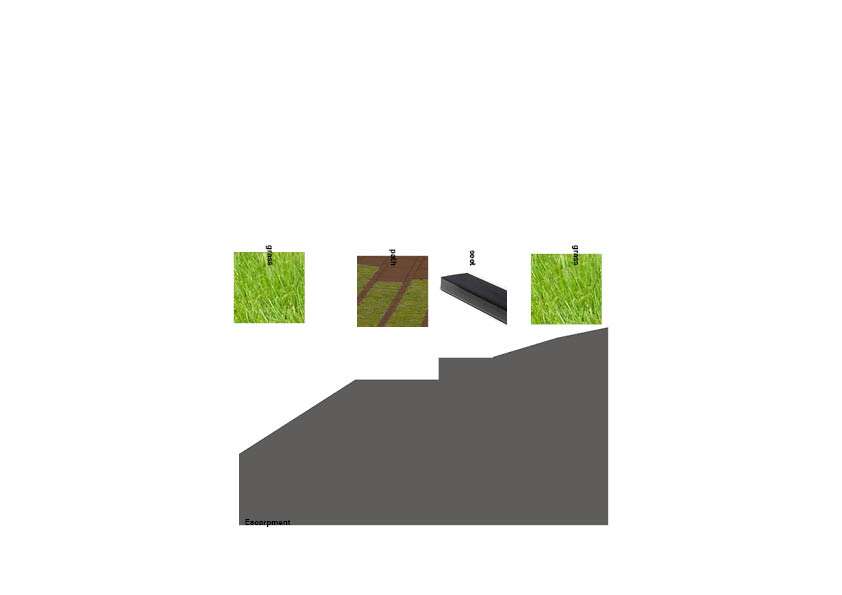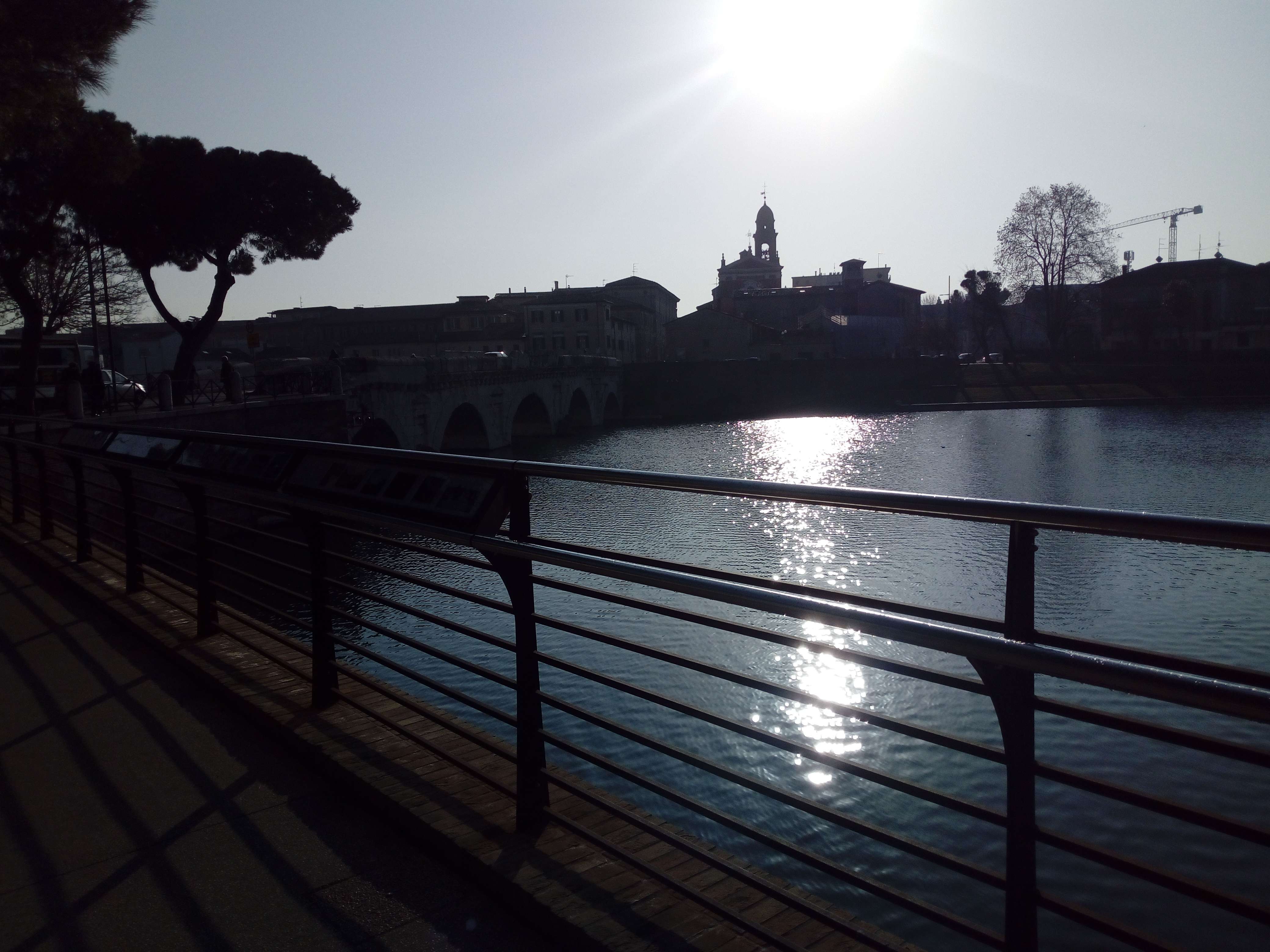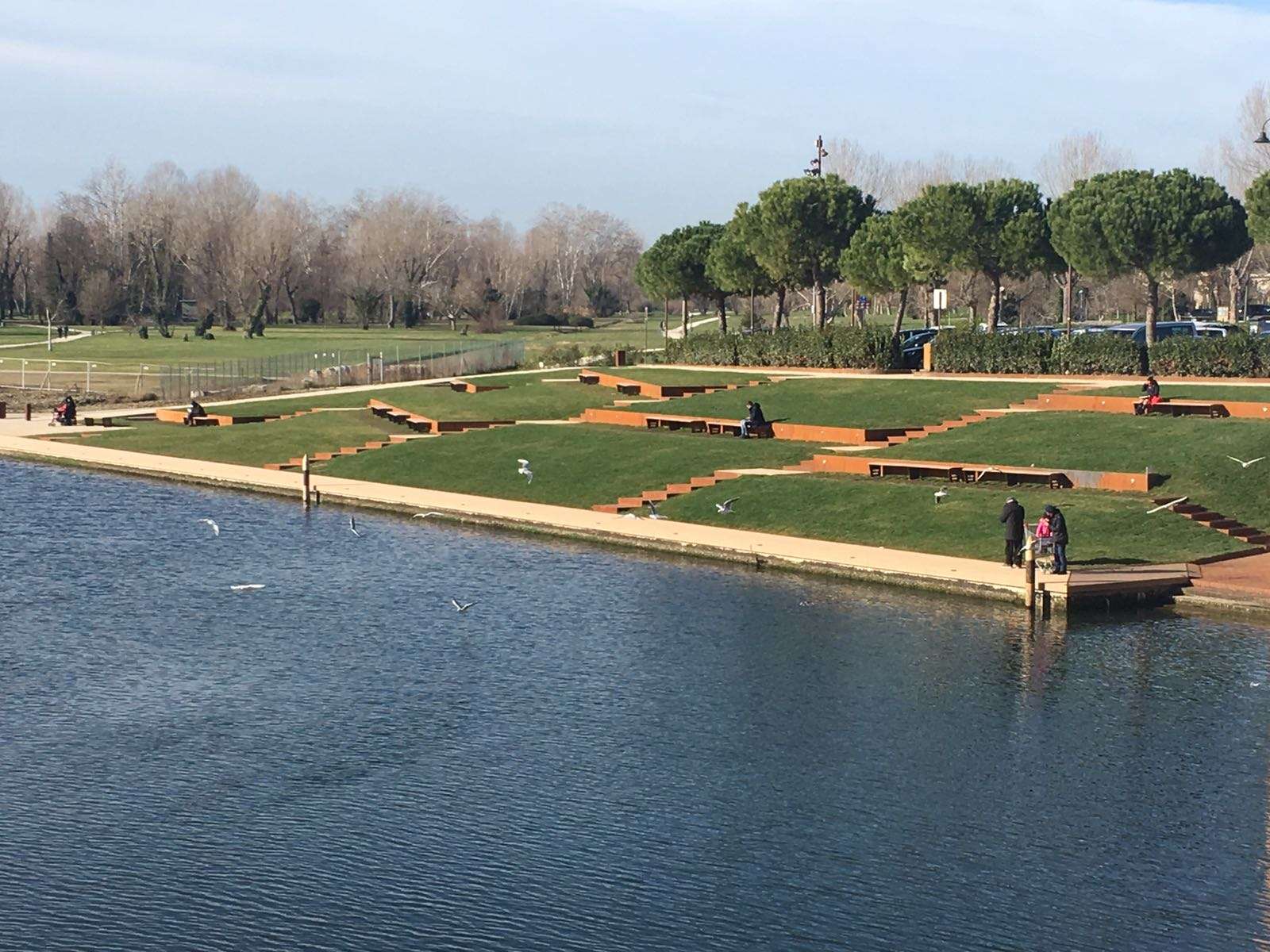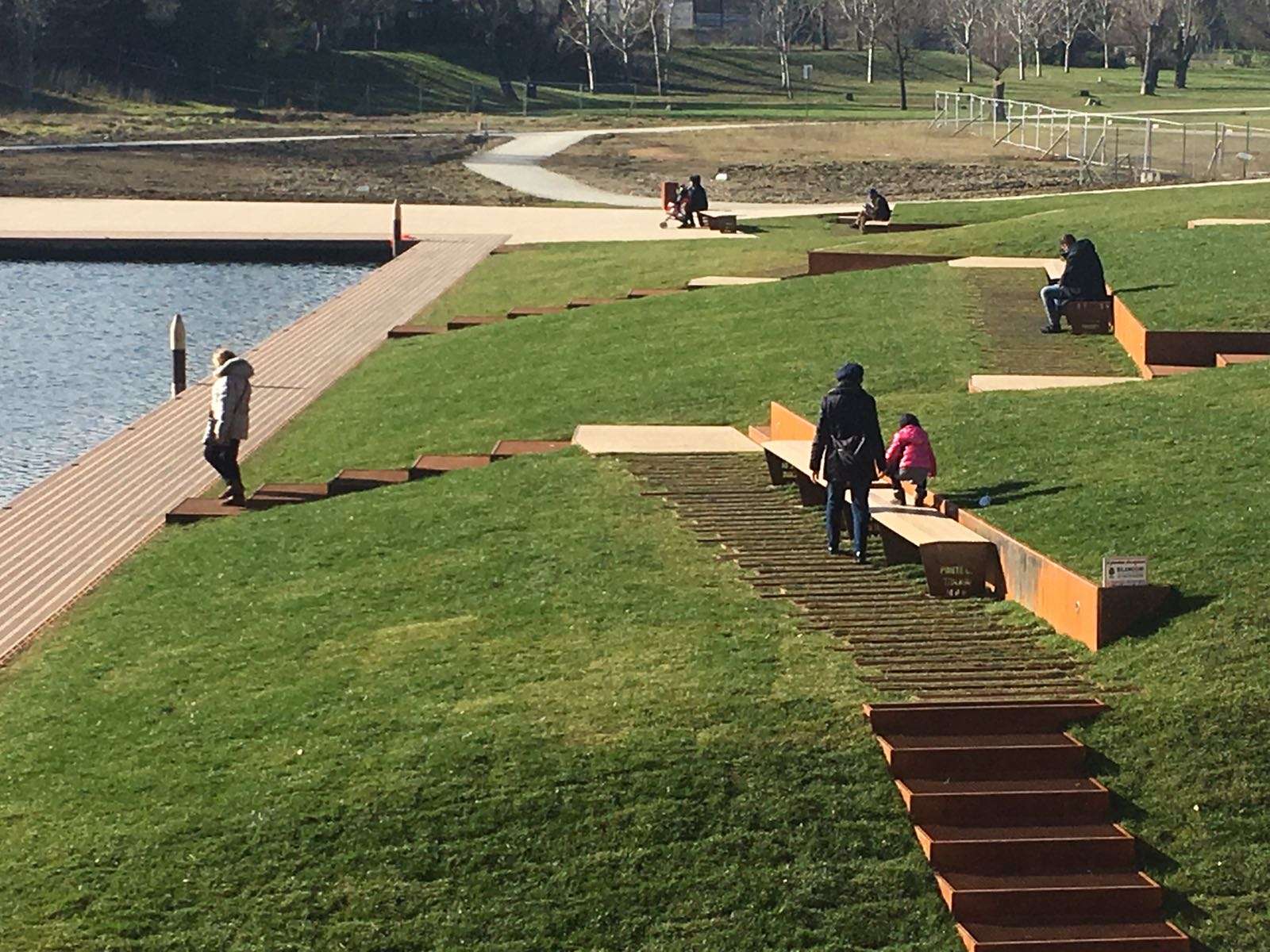 Newprojecte_rosa_barba
Piazza sull'acqua parco e giardino archeologico
Square on water-PARk and Archeological garden
The project area is located in Rimini: an area of about 7,000 square metres that insists on dock overlooking the bridge of Tiberius, an important Roman monument. The place of action is placed in an important position for the city:
is the gateway to the old town,
It is near the historic neighborhood of San Giuliano,
is tangent to the historical path of Via Emilia,
is apical area of the dock,
is the main entrance to the City Park XXV Aprile,
is articulation between sea and rever
The area of intervention is subjected to different levels of protection.
Before the intervention, the area was run down. The area consisted of bare ground in waste landscape.  There were not areas for observing the Tiberius bridge, gathering places for the users of the Park. The reservoir was bordered by a fence damaged in several places. The area was demoted and inconsistent. the area housed provisionally historical stones from an arch bridge collapsed. 
The goal was to create a new square to transform a forgotten and peripheral point in new Centre for cities:
to create a new meeting point,
to strengthen the relationship between city identity, beauty of the Tiberius bridge and water,
to connect the bicycle and pedestrian paths of the coast with inland,
to connect historical center, park and Borgo San Giuliano,
to become a scene of cultural events and performances. 
The project is one of the four work proposed for the development of the area of the Tiberius bridge. The area  includes the terminal part of the Park April 25: the outline of the lake below the bridge. The project has two goals: to use a clearly contemporary language to emphasize the historical and monumental value of the bridge; optimize the existing use of the area with a unified plan. The bridge is and must remain the focal element of the scene. Any intervention therefore assumes the least impact: minor cleanup and mending. The project plans to intervene by optimizing the system of paths, by obtaining from existing spaces places to watch the bridge. Aims to bring to fruition all spaces and all levels of space, from water to town. The central element of the project is the construction of an amphitheater on the water that is achieved through the reconfiguration of lateral embankments at lake. The project has been drawn up with one solution and was accomplished in two successive moments.
The first step was to clean up the area from inappropriate objects: fences, asphalting, different types of flooring, turnstiles. Subsequently the project was developed by providing:
a large dock side stand facing the front of the lake: the water square and a stroll along the edge of the basin: the walk on water;
the reshaping of slopes;
the reorganisation of the system of trails and access;
the creation of an Archeological Garden;
the realization of lighting installations;
the creation of open laboratory equipped with ICT solutions
team: coordination Andrea Succi, responsible for the proceedings Marco Tonnoni, maintenance Piero Botteghi; Archaeology: Marcello Cartoceti;  render carlo Brigliadori
44.063430114863, 12.563354515505