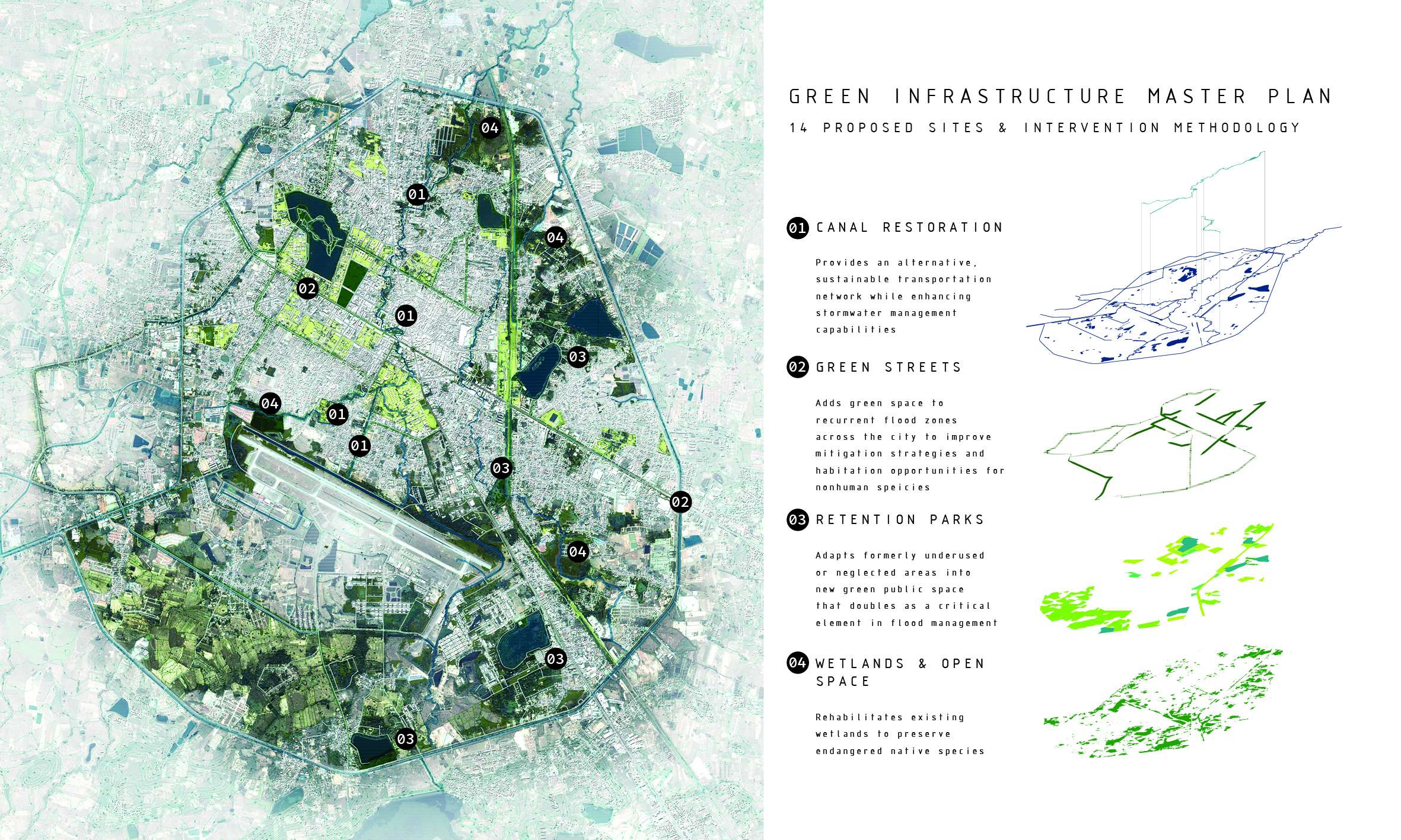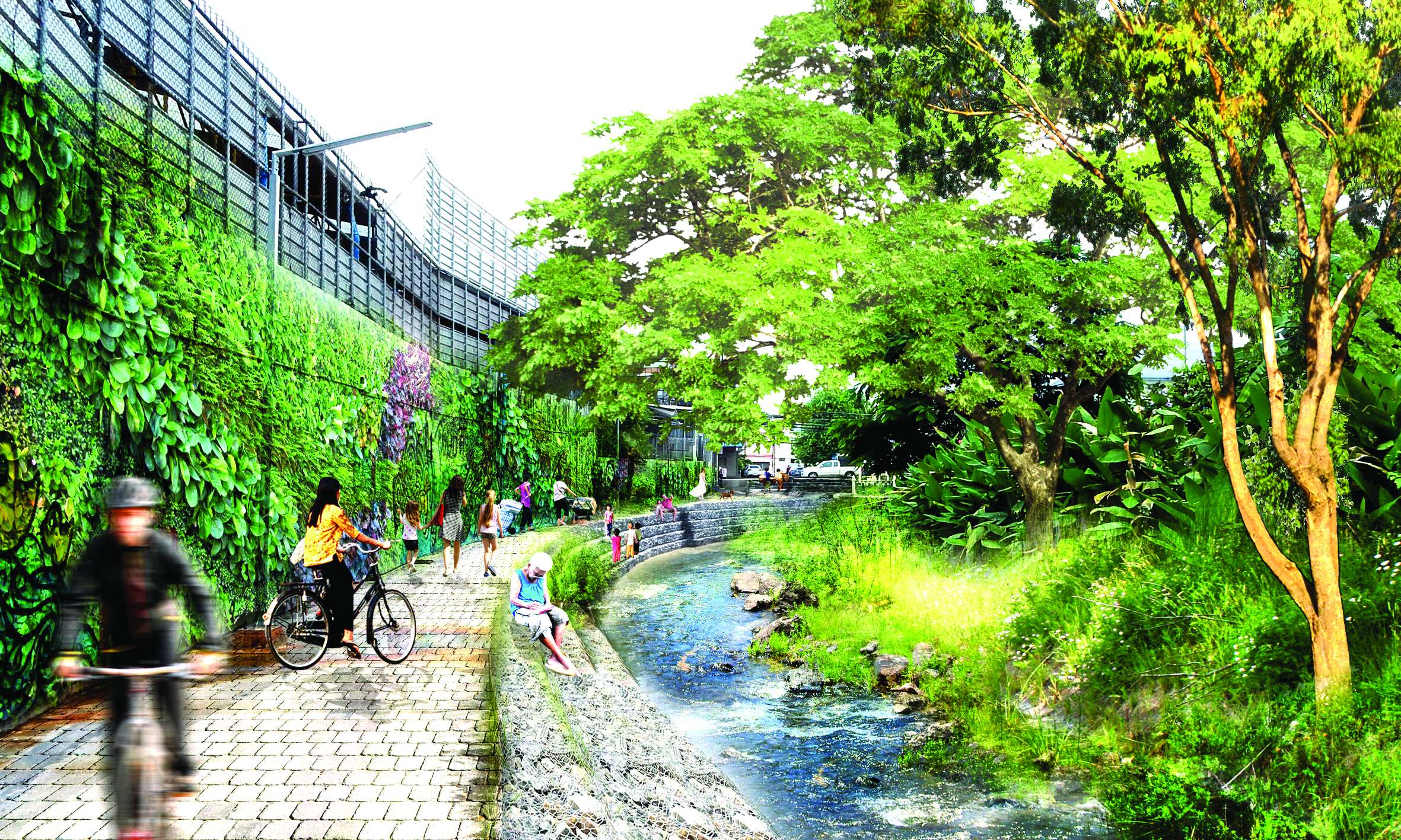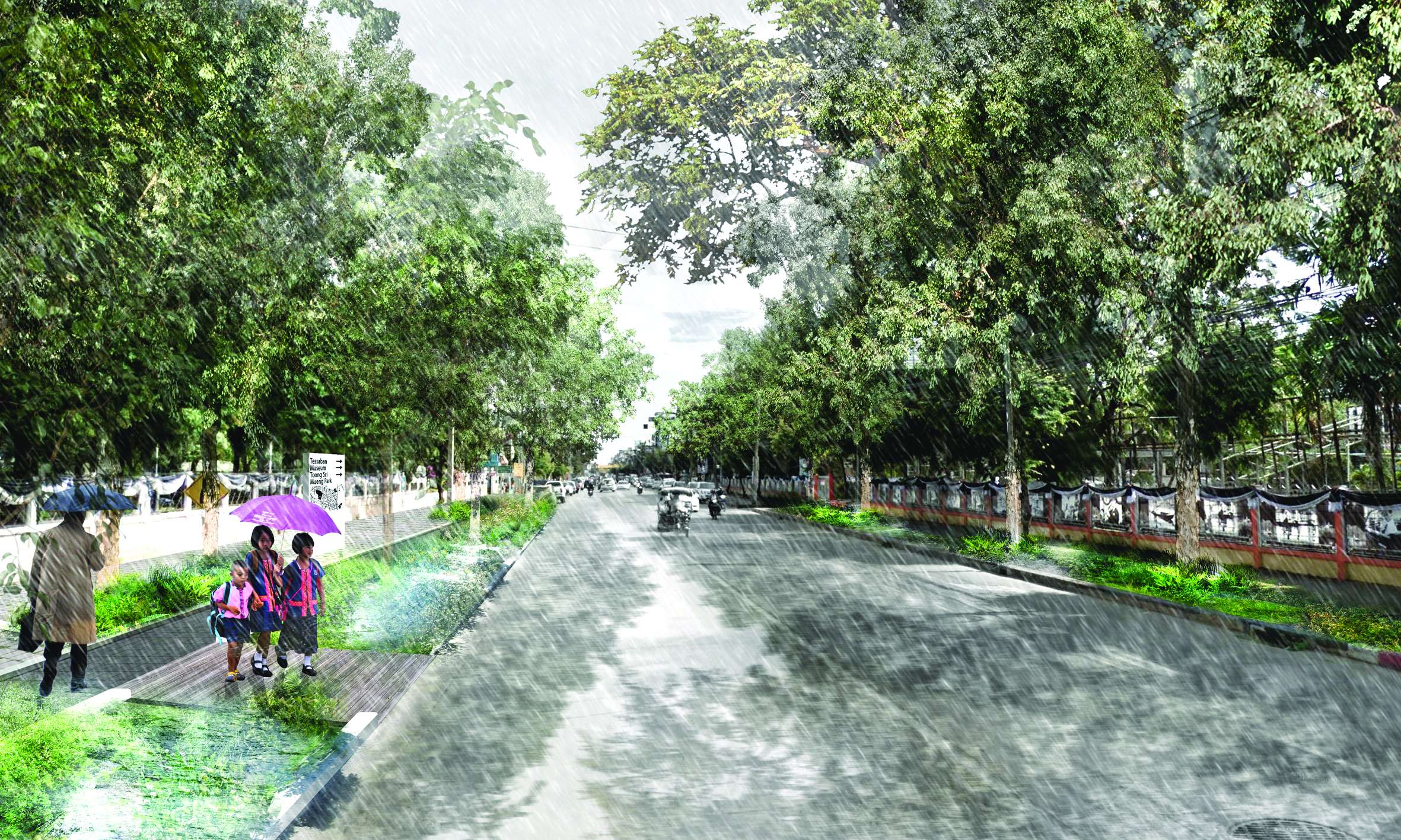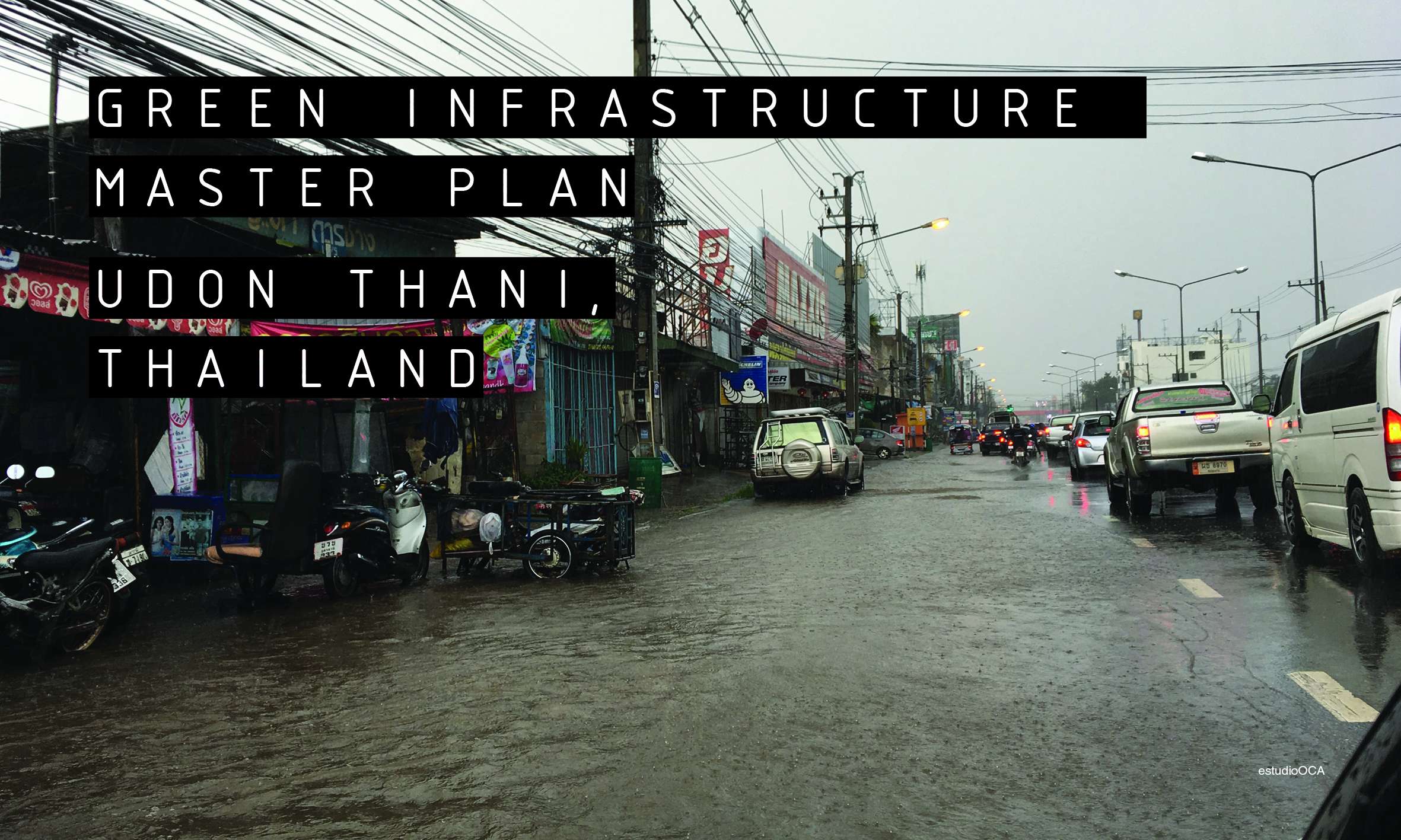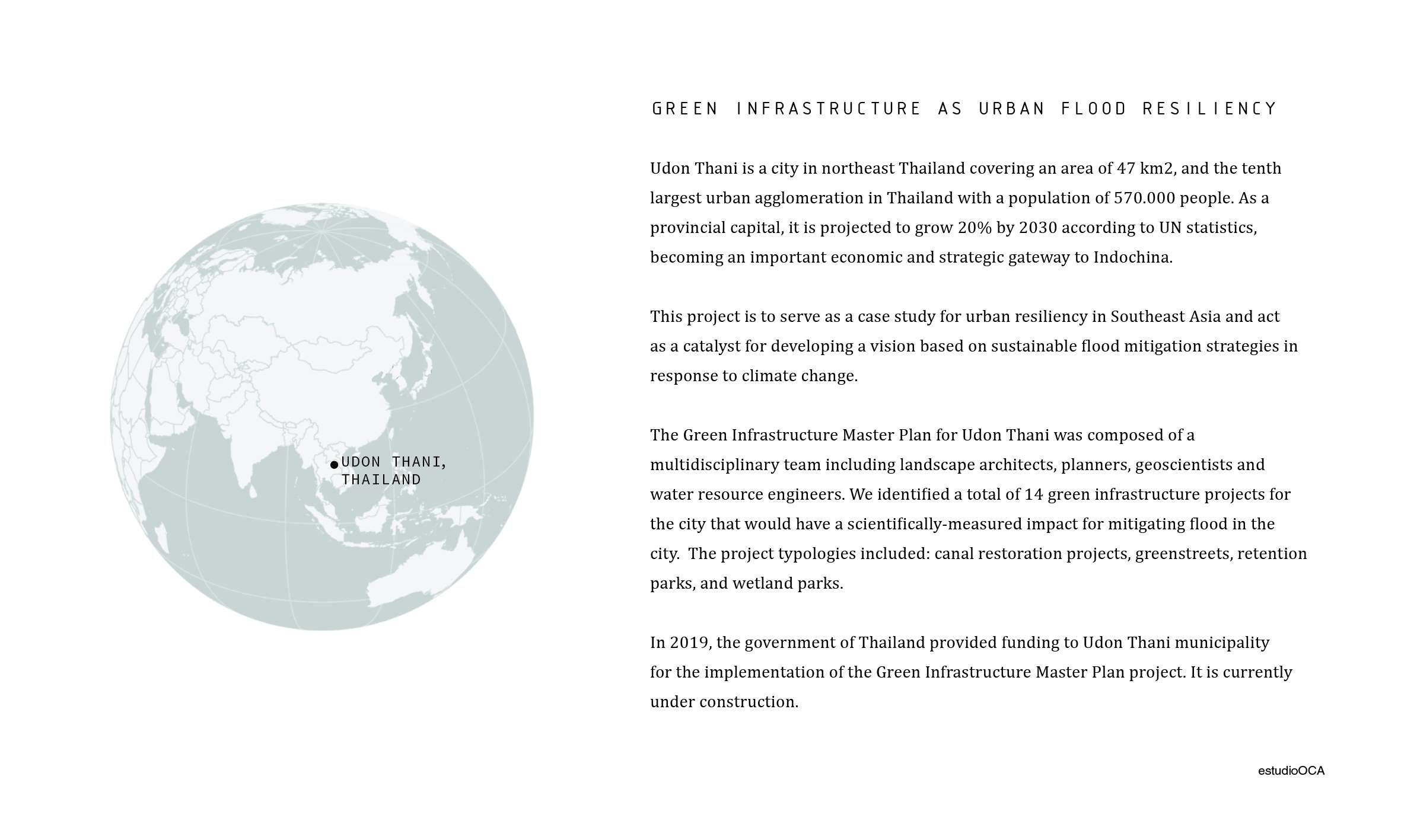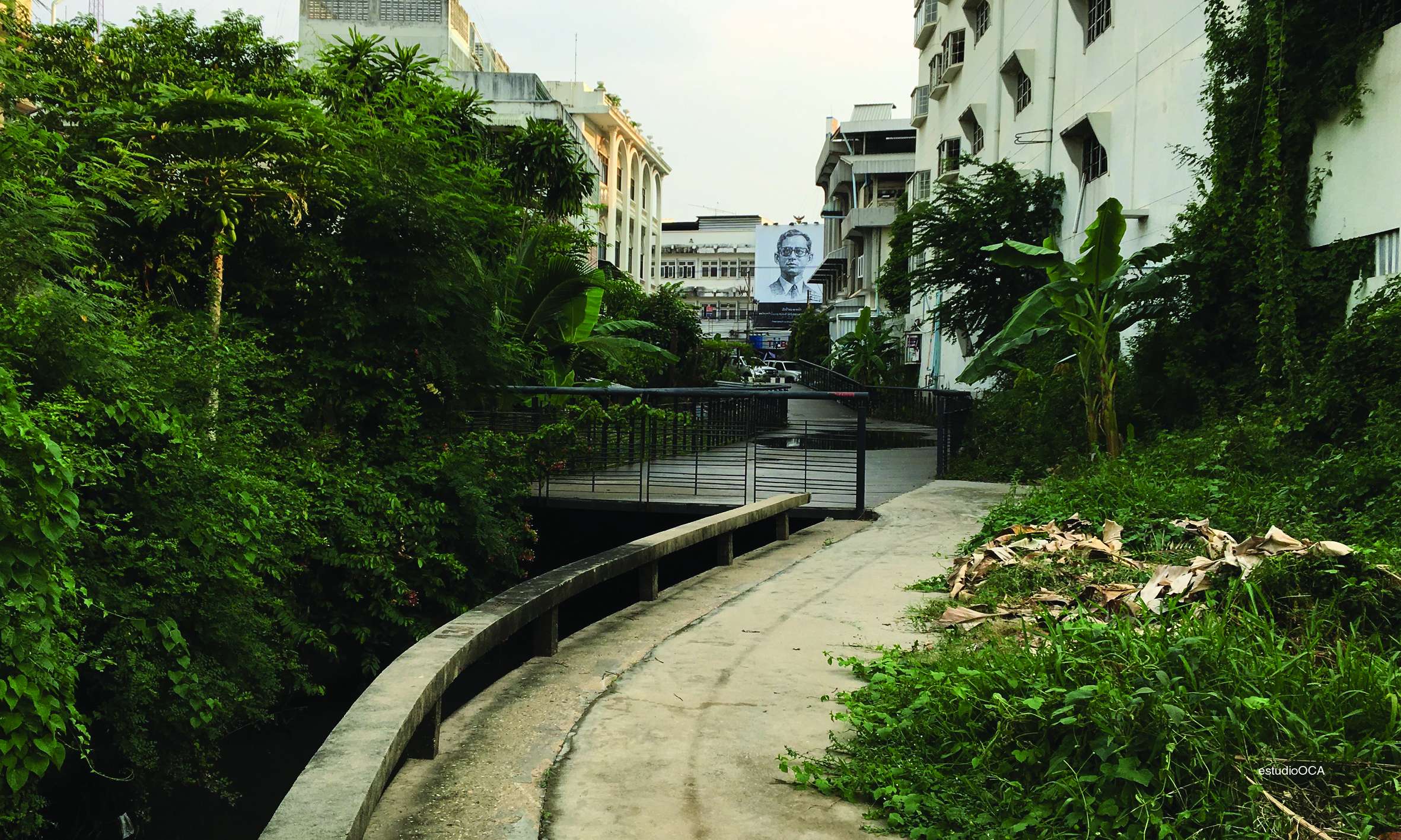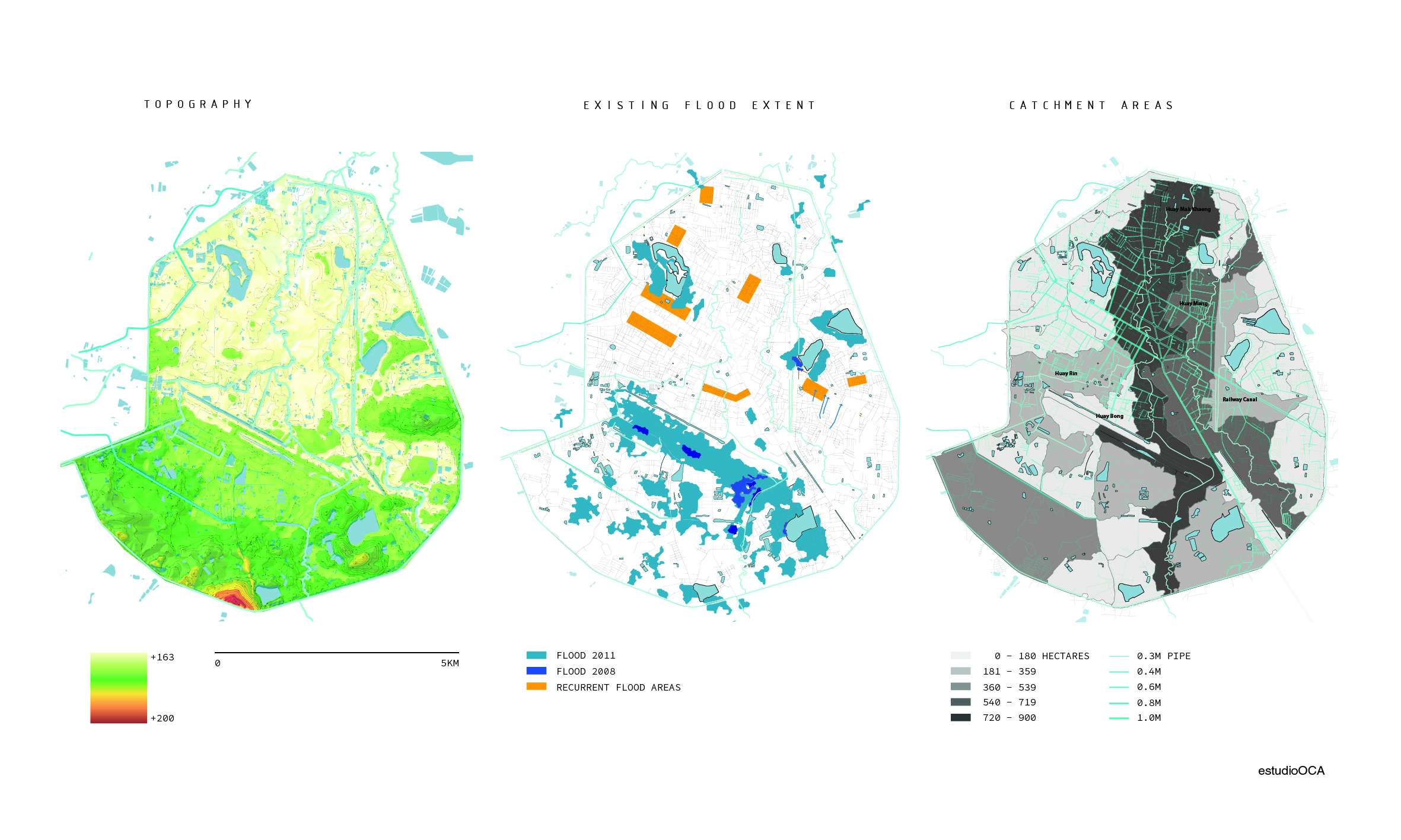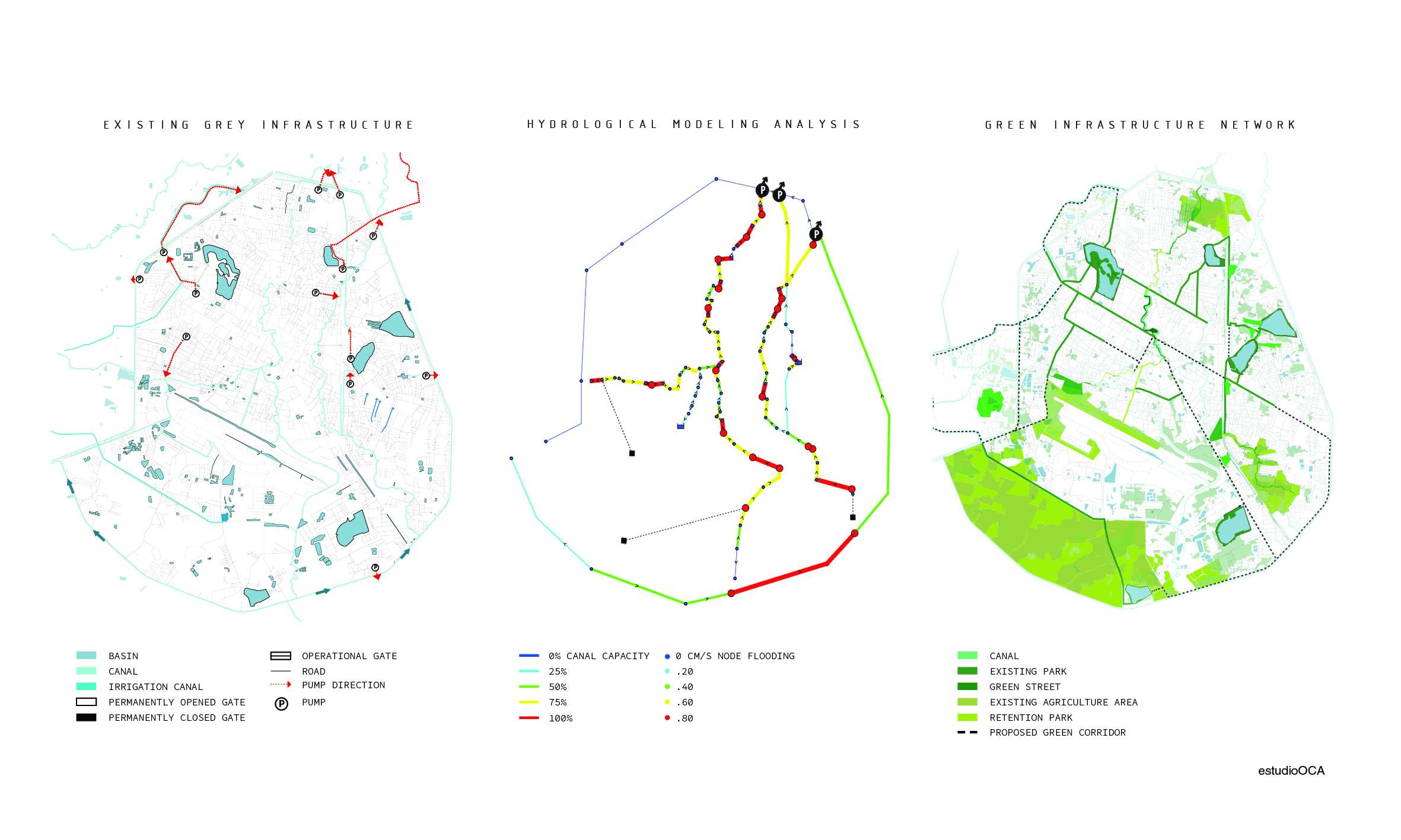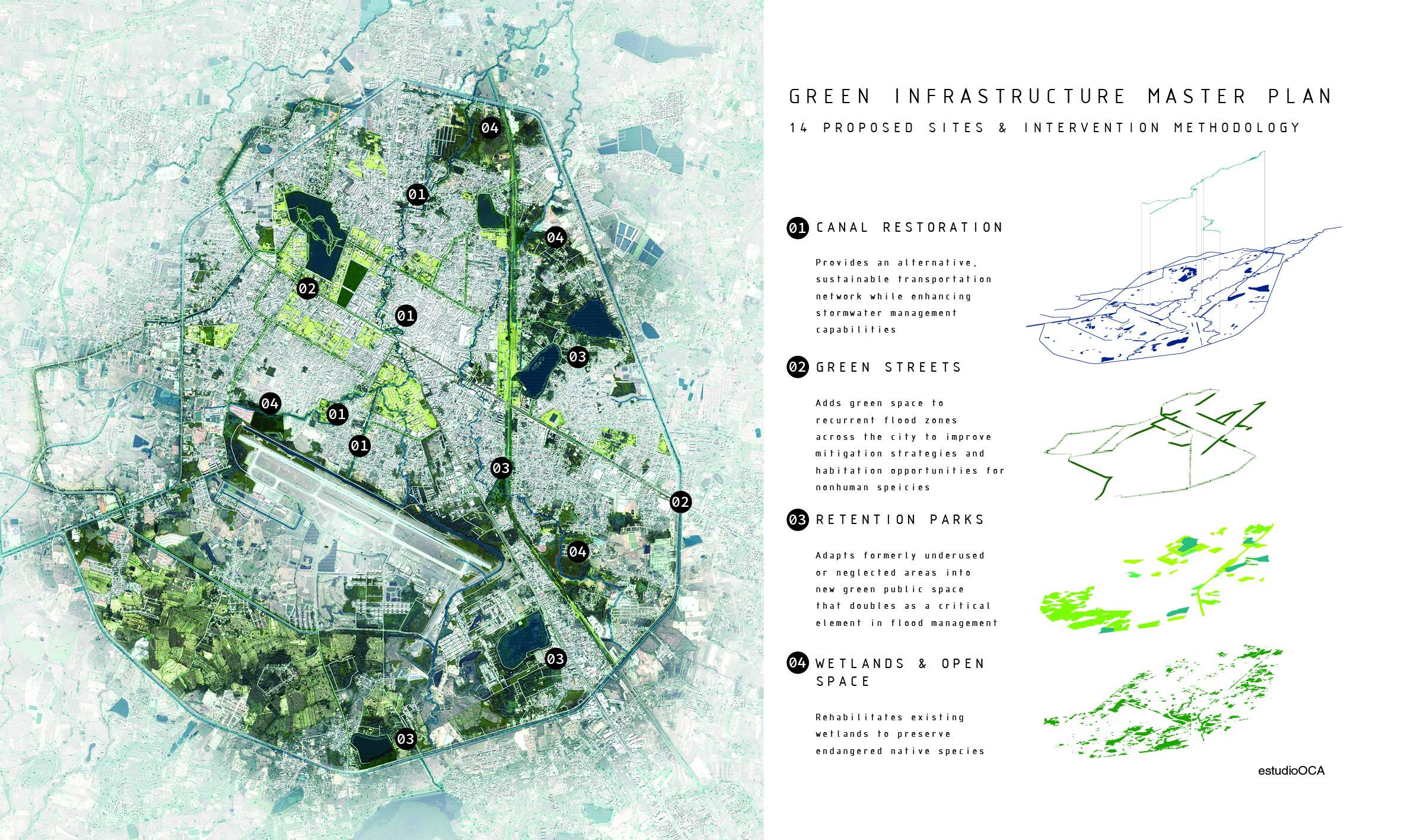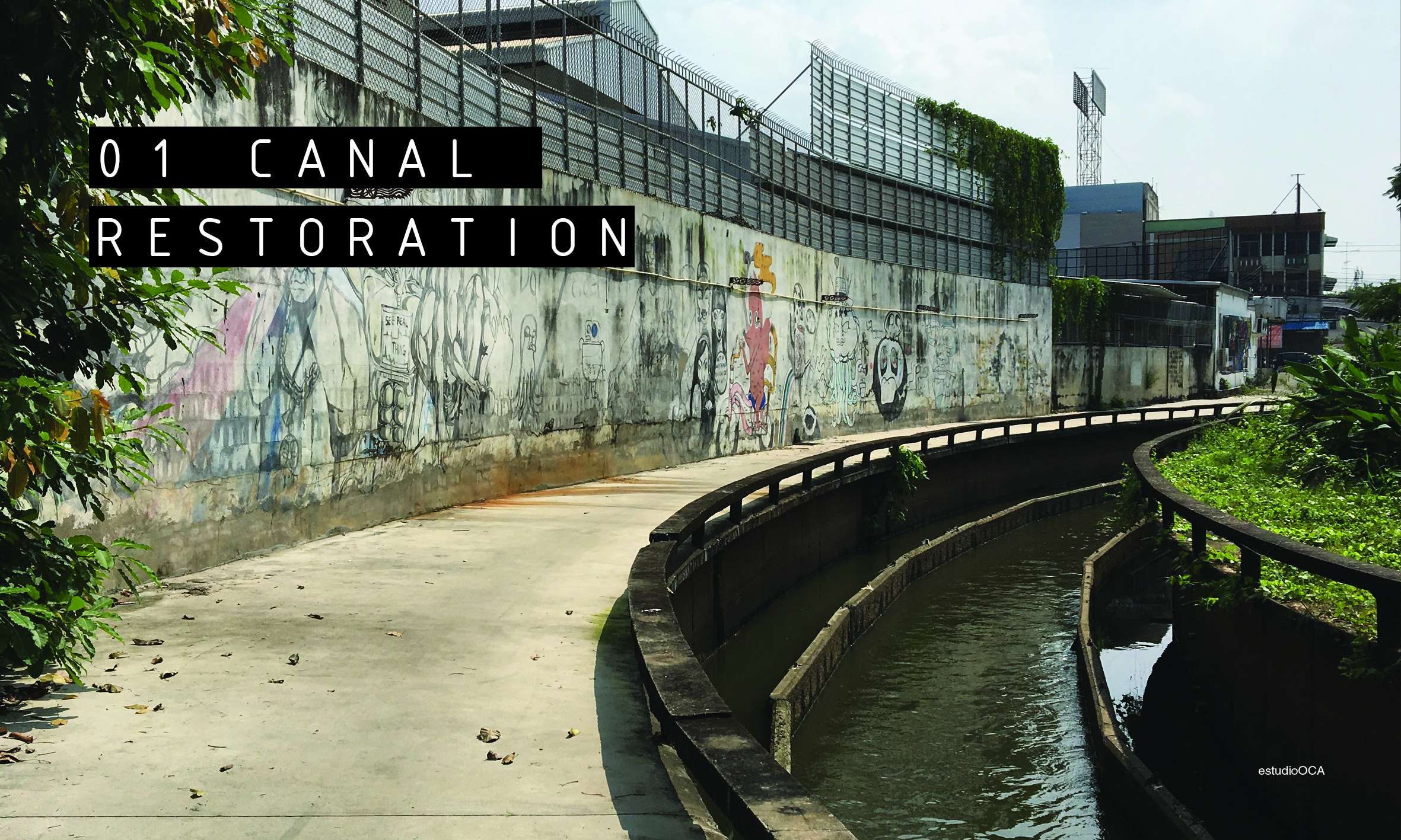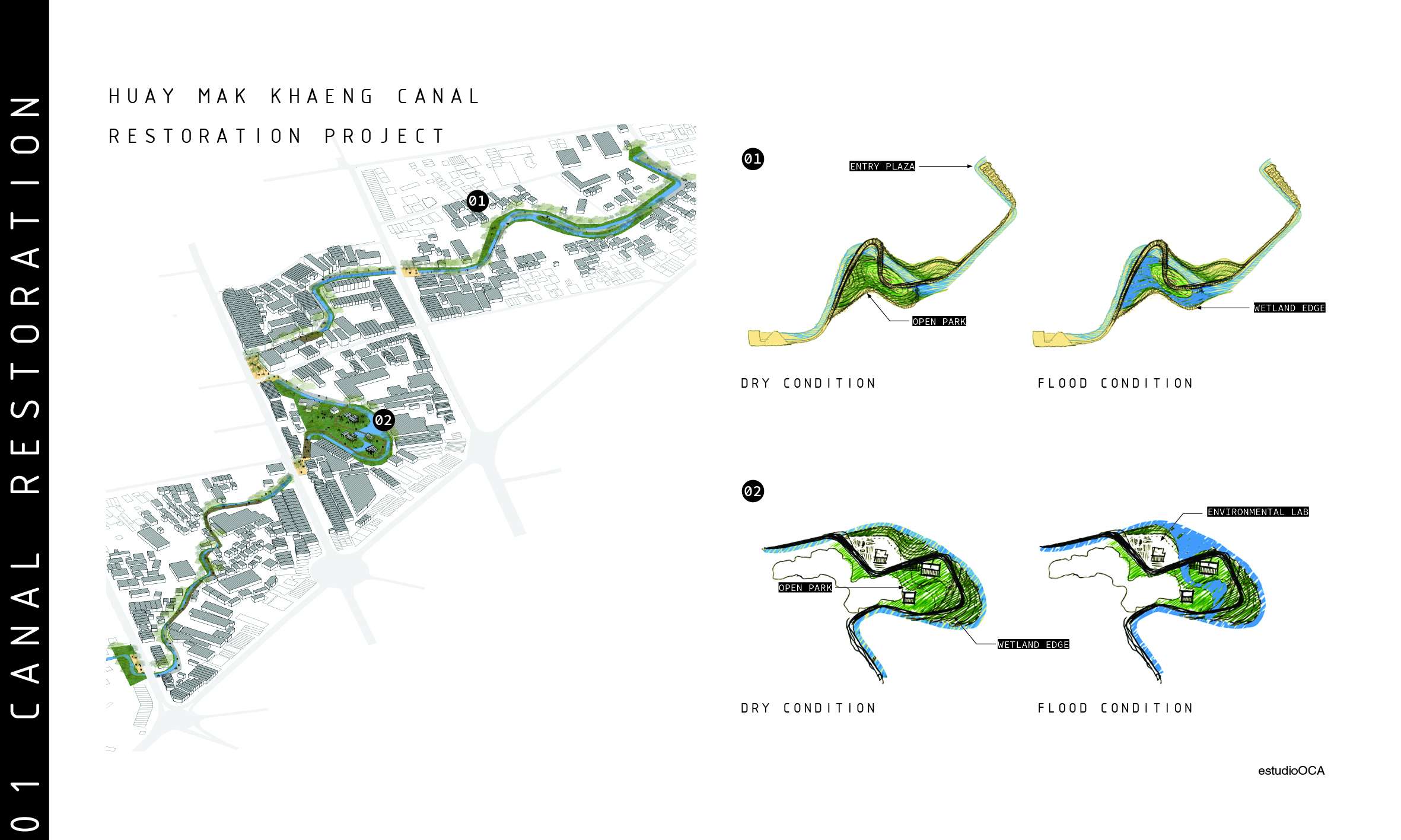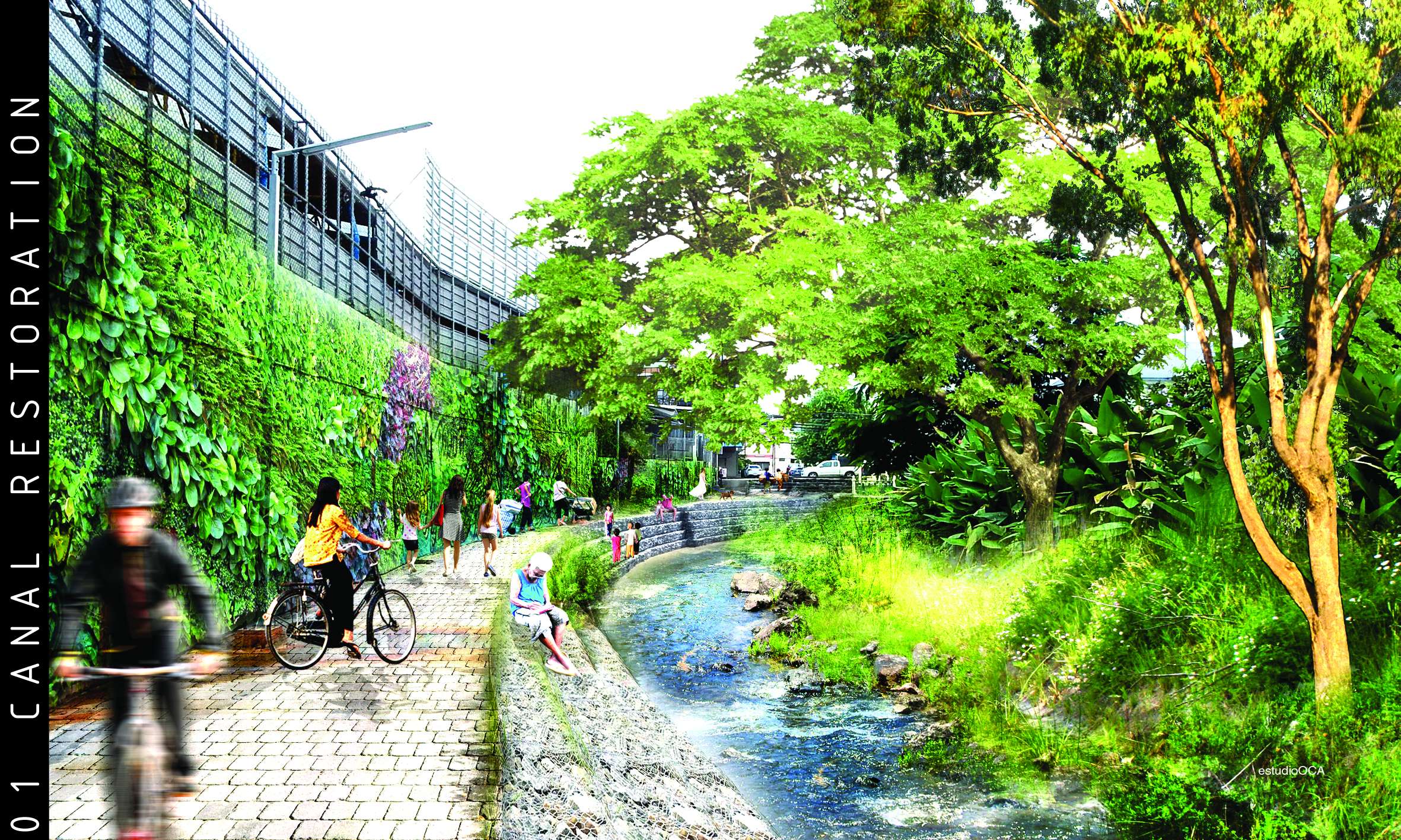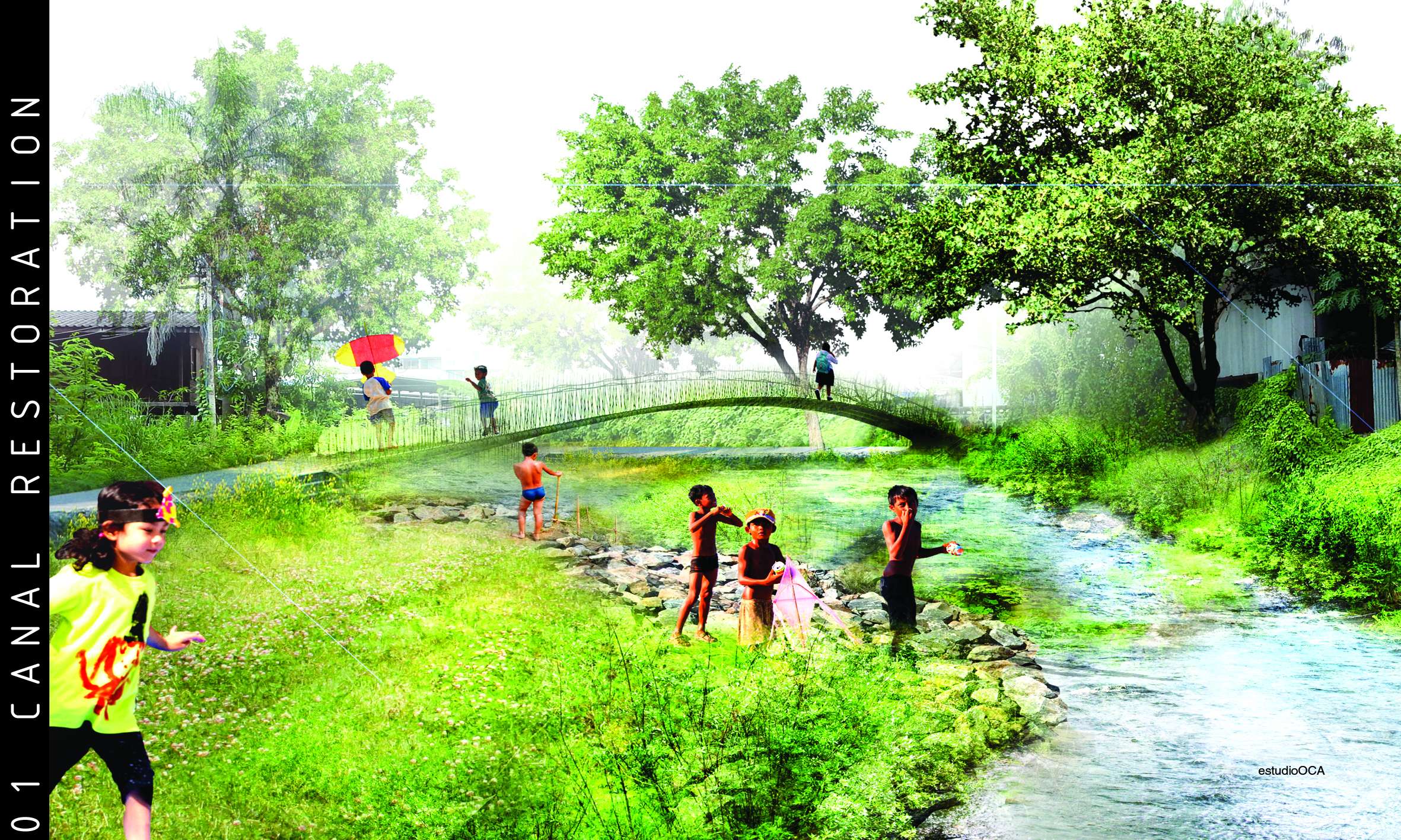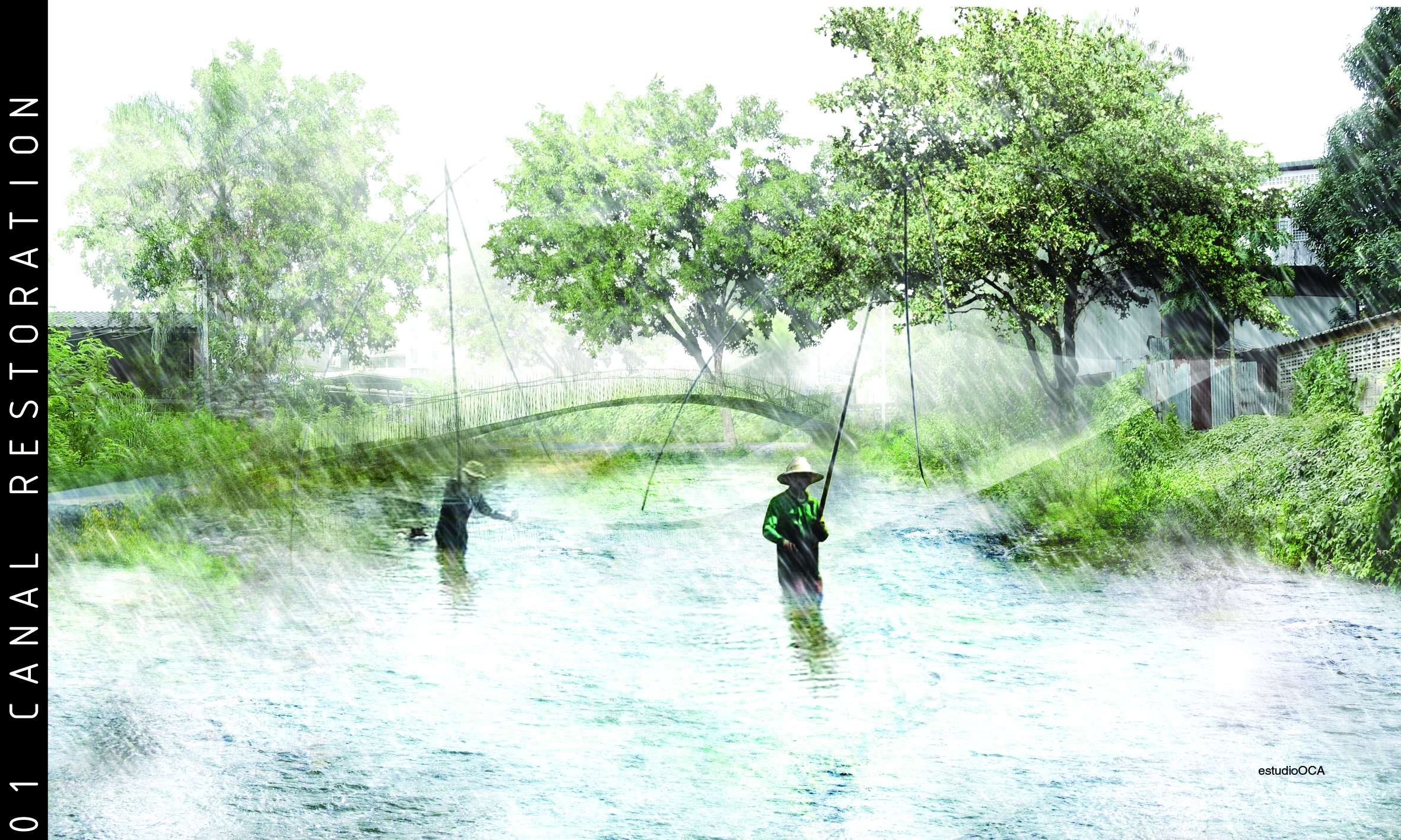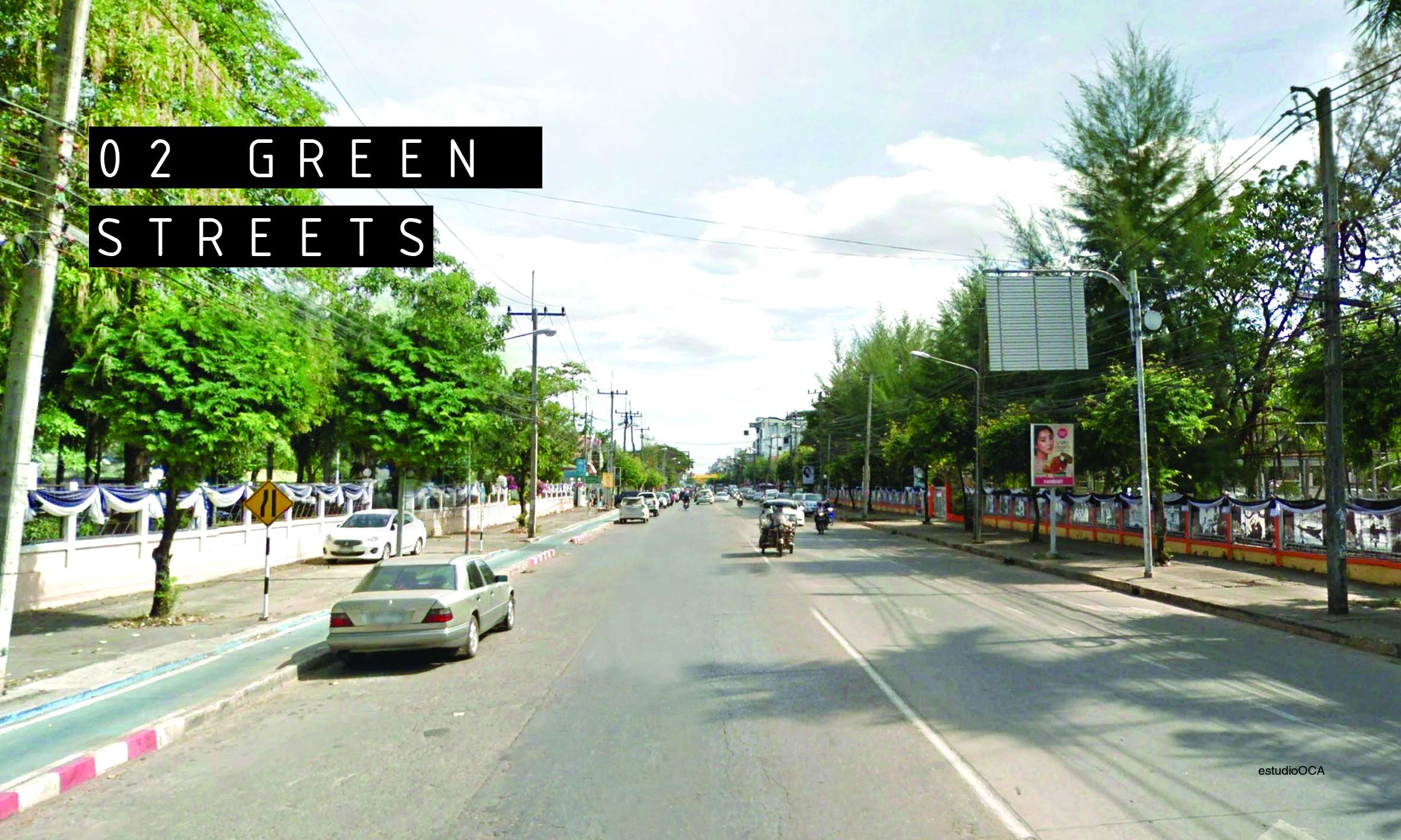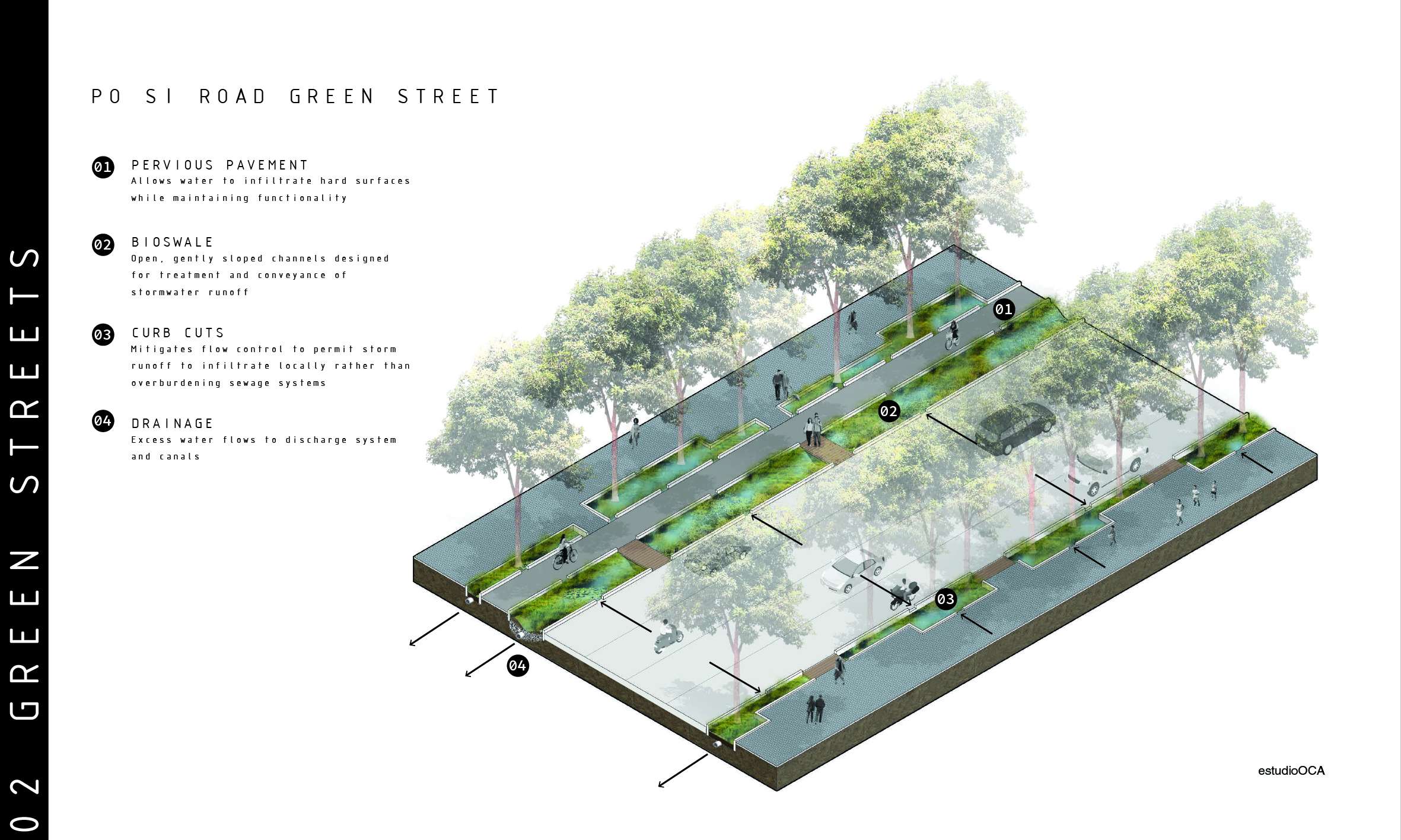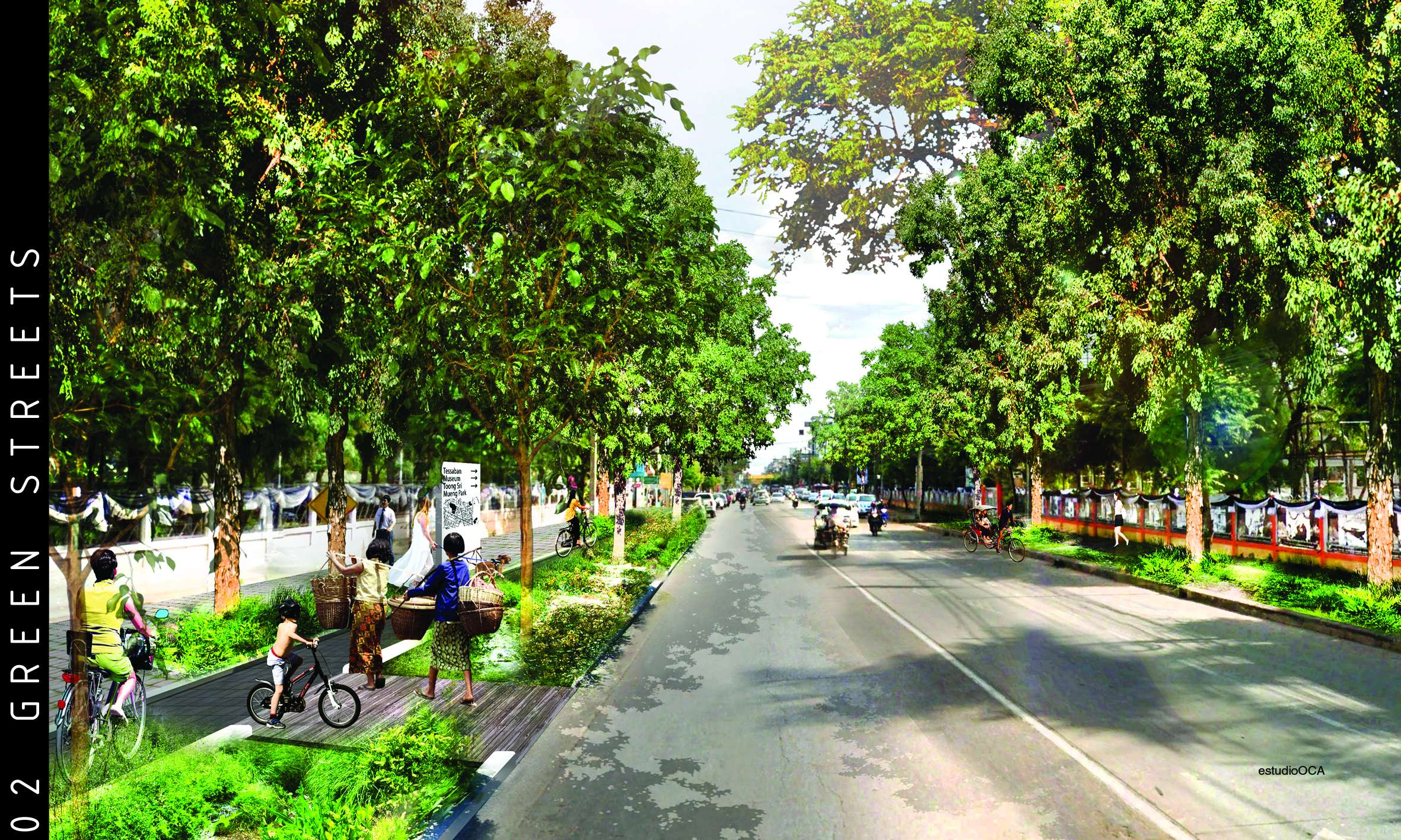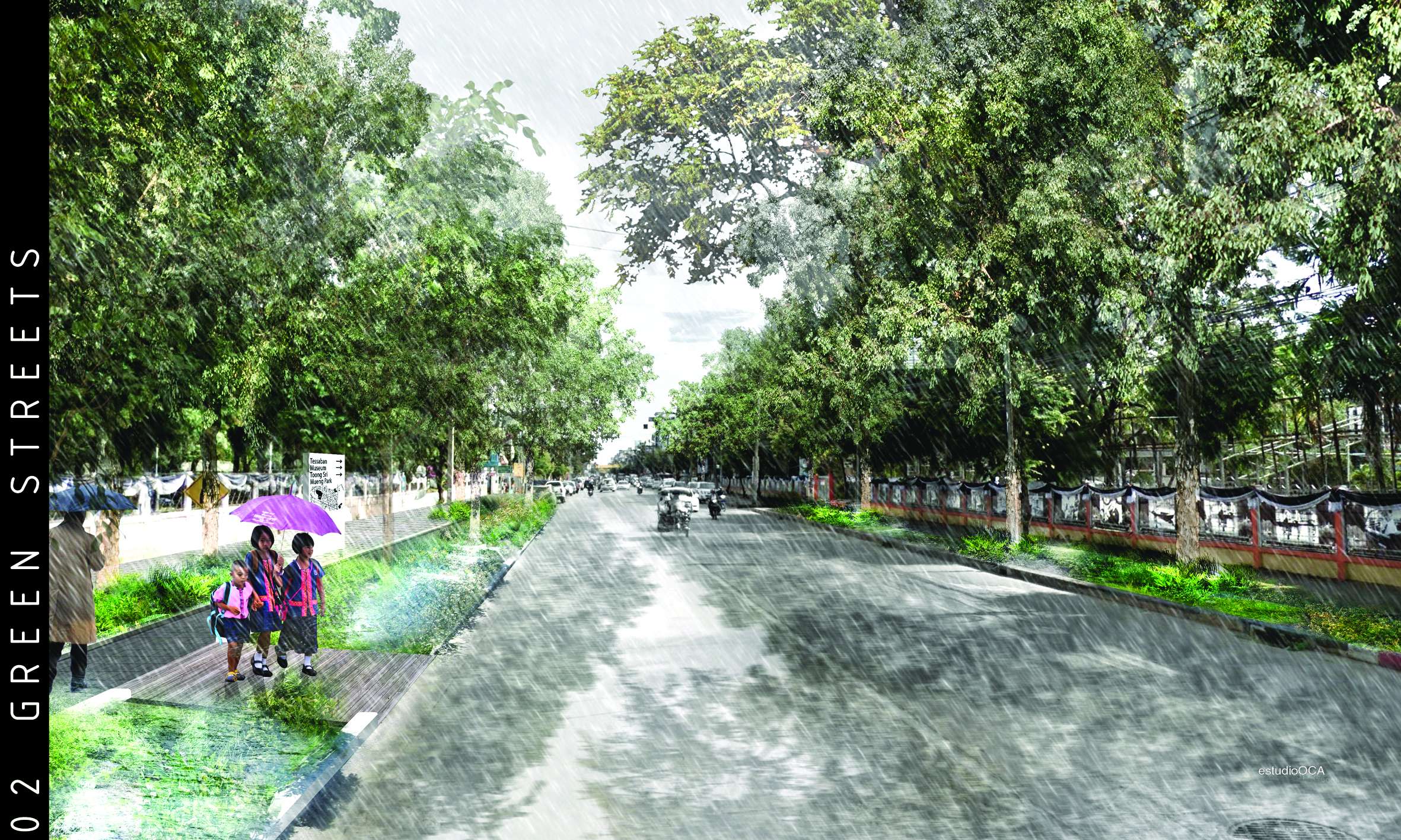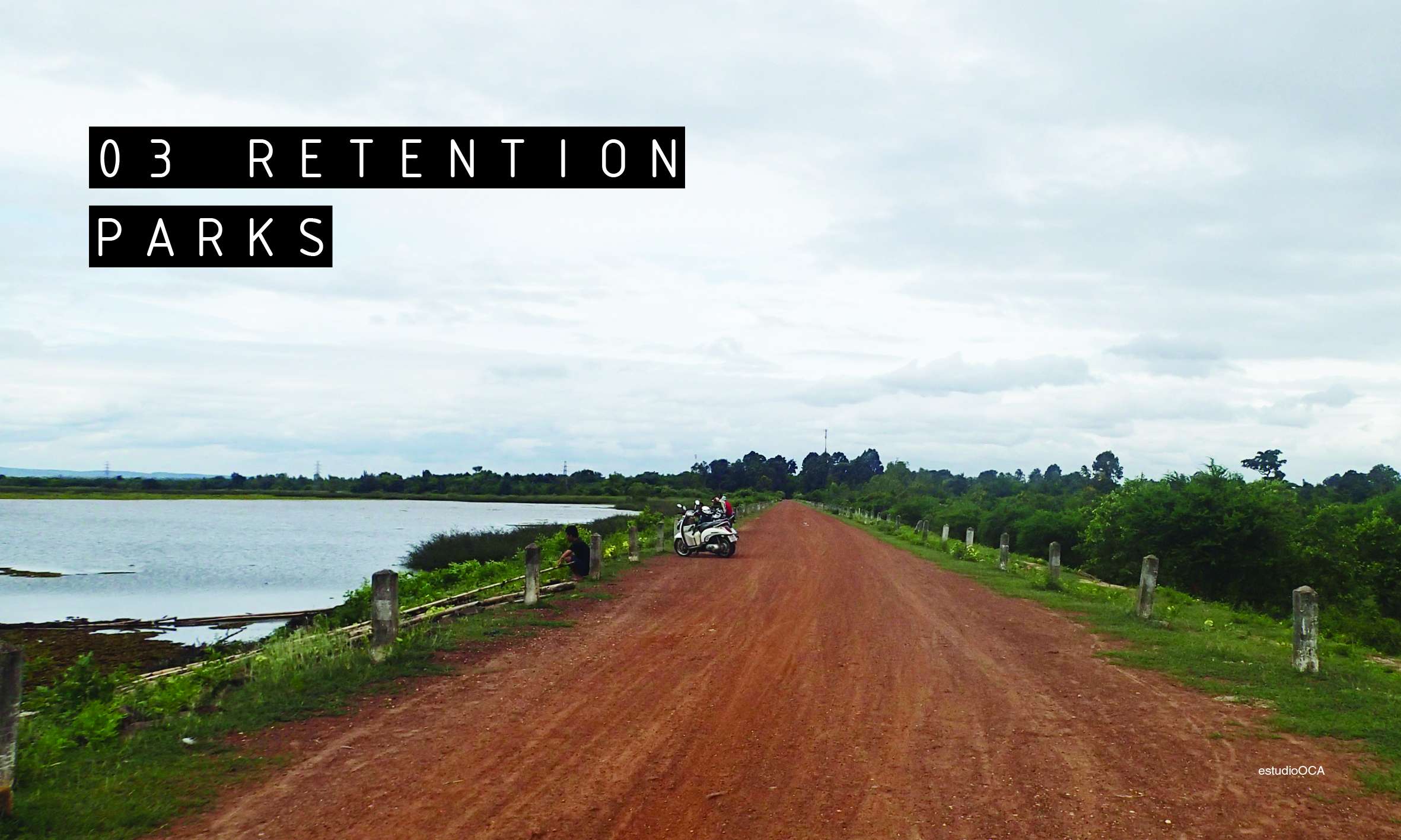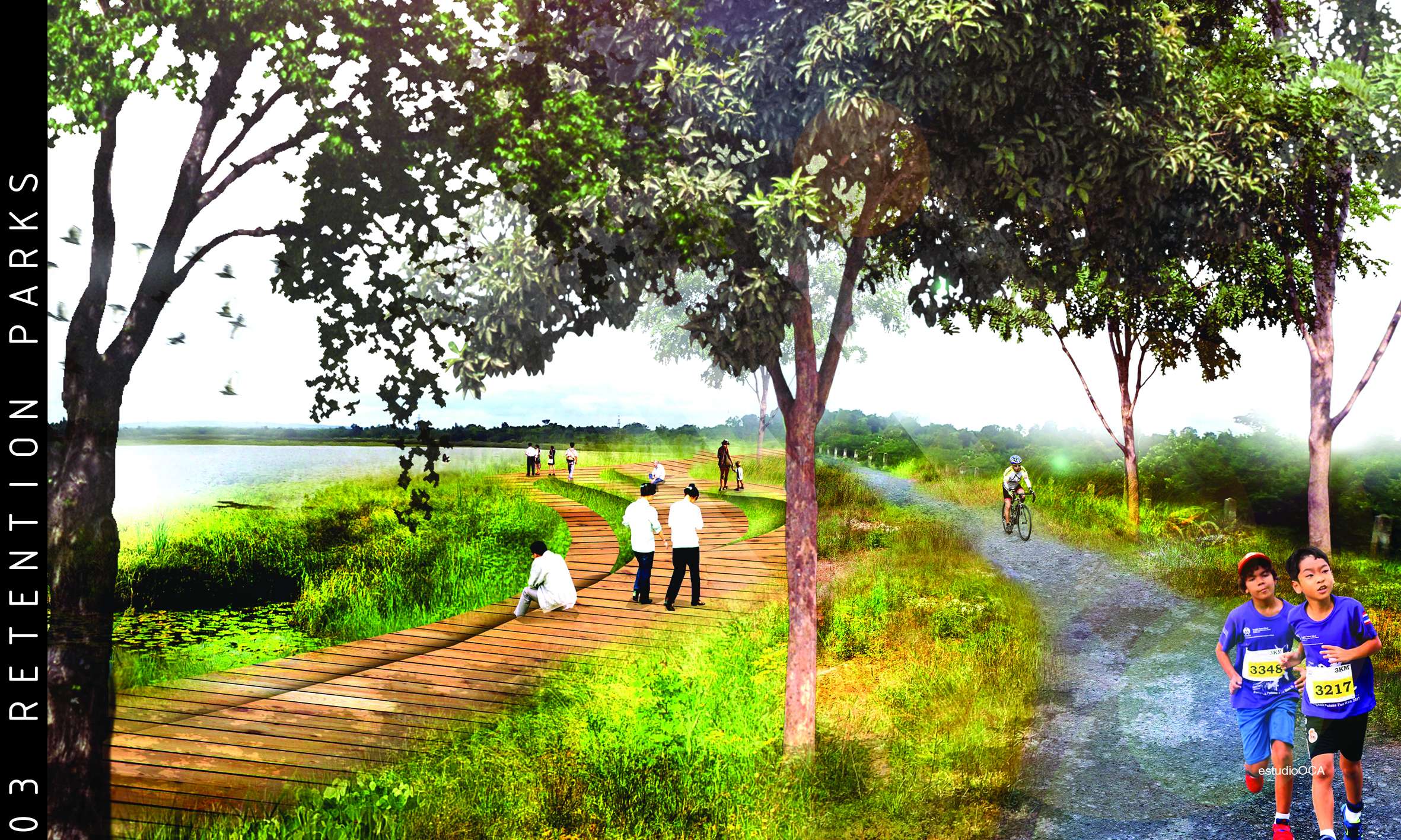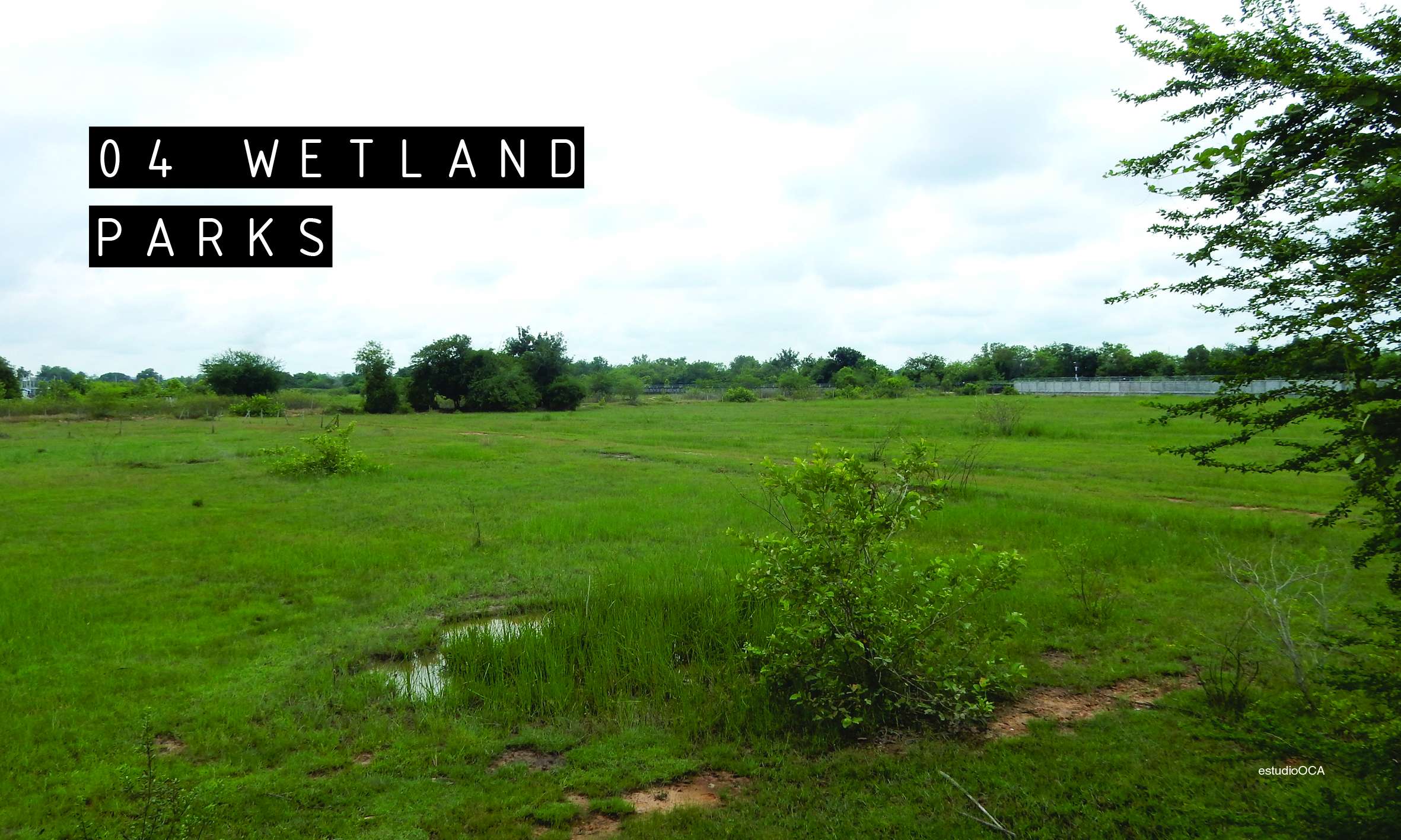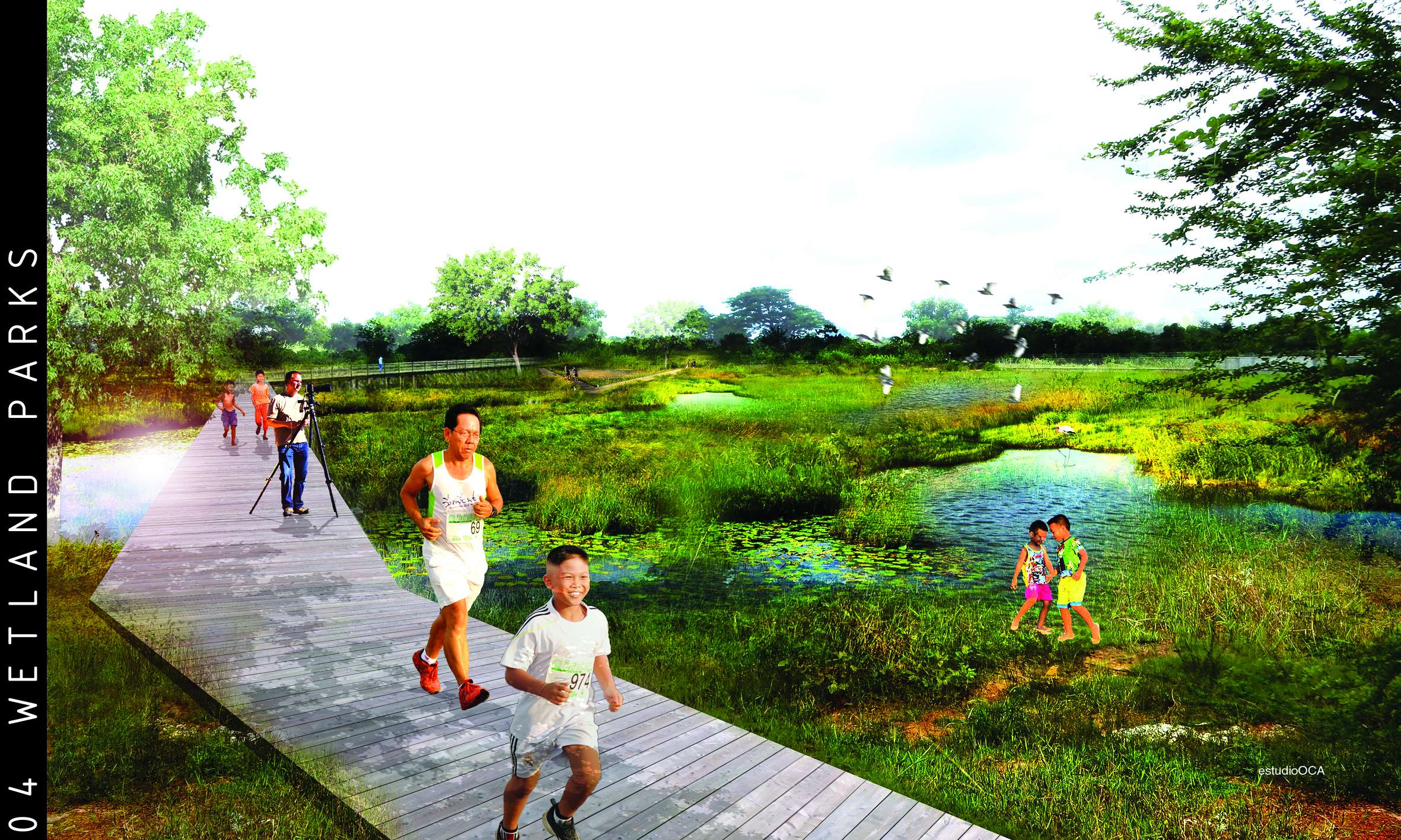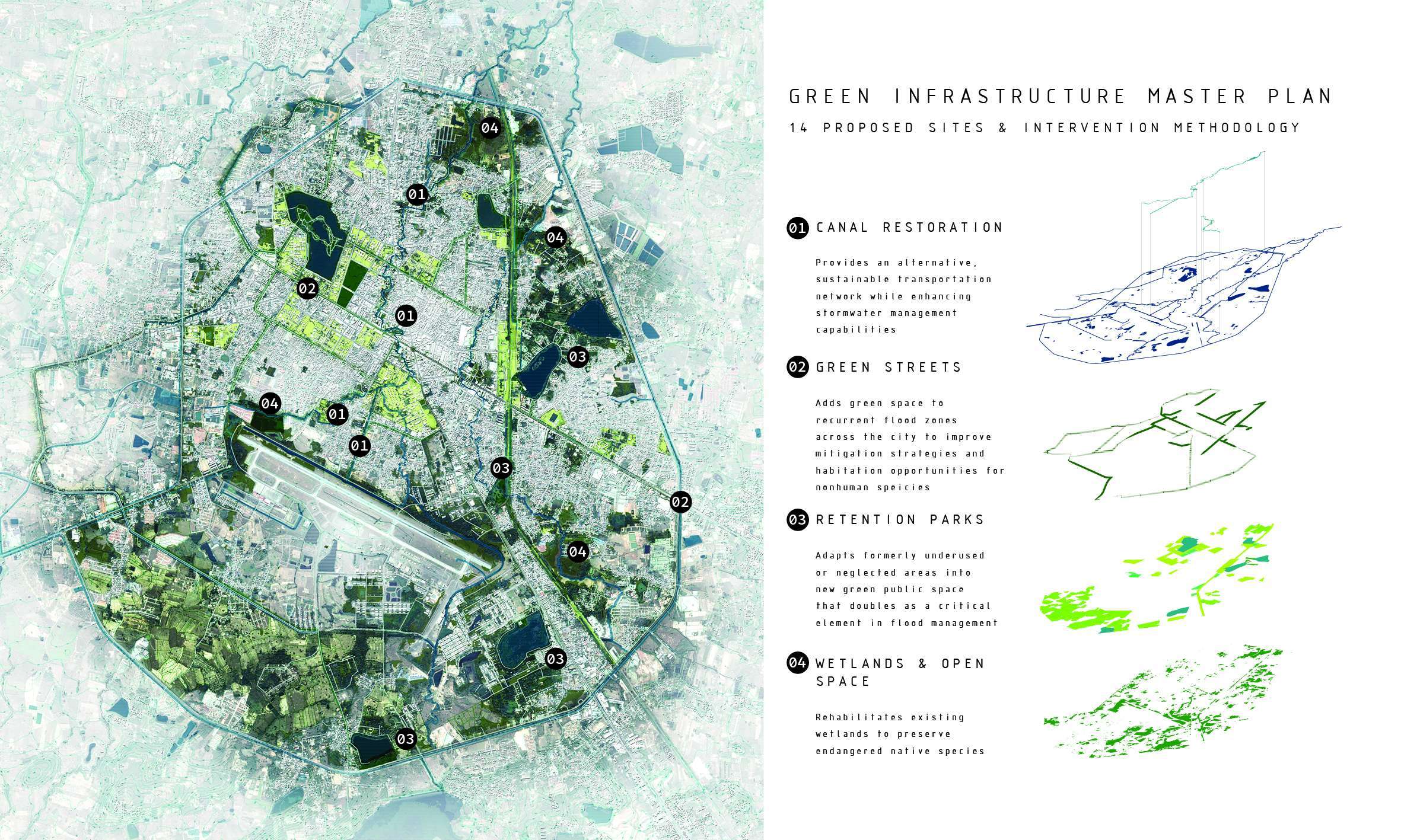 Master Plan de Infrastructura Verde en Udon Thani, Tailandia
Green Infrastructure Master Plan for Udon Thani, Thailand
GREEN INFRASTRUCTURE MASTER PLAN FOR UDON THANI THAILAND:
Green Infrastructure as Urban Flood Resiliency Strategy
The main goal of the Green Infrastructure Master Plan for Udon Thani, Thailand, was to develop a master plan document, that not only would eventually help implement effective new infrastructure for the municipality to mitigate and reduce flood and drought risk, but also infrastructure that has a key social component.  Green infrastructure, from a landscape architecture and urban planning/design perspective, it is not only an infrastructural component but also a public space, just as a park could be.  In the case of Udon Thani, the goal was as to provide an effective engineered, science based designed infrastructure, as well as to provide the development of new public spaces for the people of the city.  Another project component was to help create and promote better environmental understanding and awareness at all levels, from city officials to the larger population in Udon Thani.  
In the Green Infrastructure Master Plan for Udon Thani project, we integrate the principles of landscape architecture, engineering, urban planning/design and collaborative processes for the use of green infrastructure as part of the tool kit to build urban resilience to floods and droughts.  Green infrastructure leverages the natural functions for a systems approach that not only provides a highly adaptable framework for flood and drought resilience but that is also multi-purpose, to justify robust investments under deep uncertainty about the future.
The project development was managed by estudioOCA landscape architects, planners and geoscientists, in collaboration with a team of water resource engineers and economists from the US Army Corps of Engineers (USACE) Institute for Water Resources (IWR).   Both teams were responsible for laying-out the scientific basis for the establishment of a flood mitigation scheme for the city of Udon Thani. 
In early 2019 the government of Thailand provided $25M USD for the implementation for the green infrastructure master plan, (see link:  https://www.globalwaters.org/GWS-Stories/using-green-infrastructure-mitigate-urban-flood-risk )     
This project was made possible thanks to a research grant from The Rockefeller Foundation. 
Project Funding:
The Rockefeller Foundation
Project Team:
estudioOCA
Project lead: Ignacio Ortinez
Authors: Ignacio Ortinez, Bryan Cantwell
Collaborators: Nithirath Chaemchuen, Dr. Lucas Mesalles, Josh Snow
US Army Corps of Engineers
Dr. Guillermo Mendoza, Senior Water Resource Engineer
Dr. Jennifer Olszewski, Water Resource Engineer
John Kucharski, Senior Economist
17.403181927776, 102.79247353071