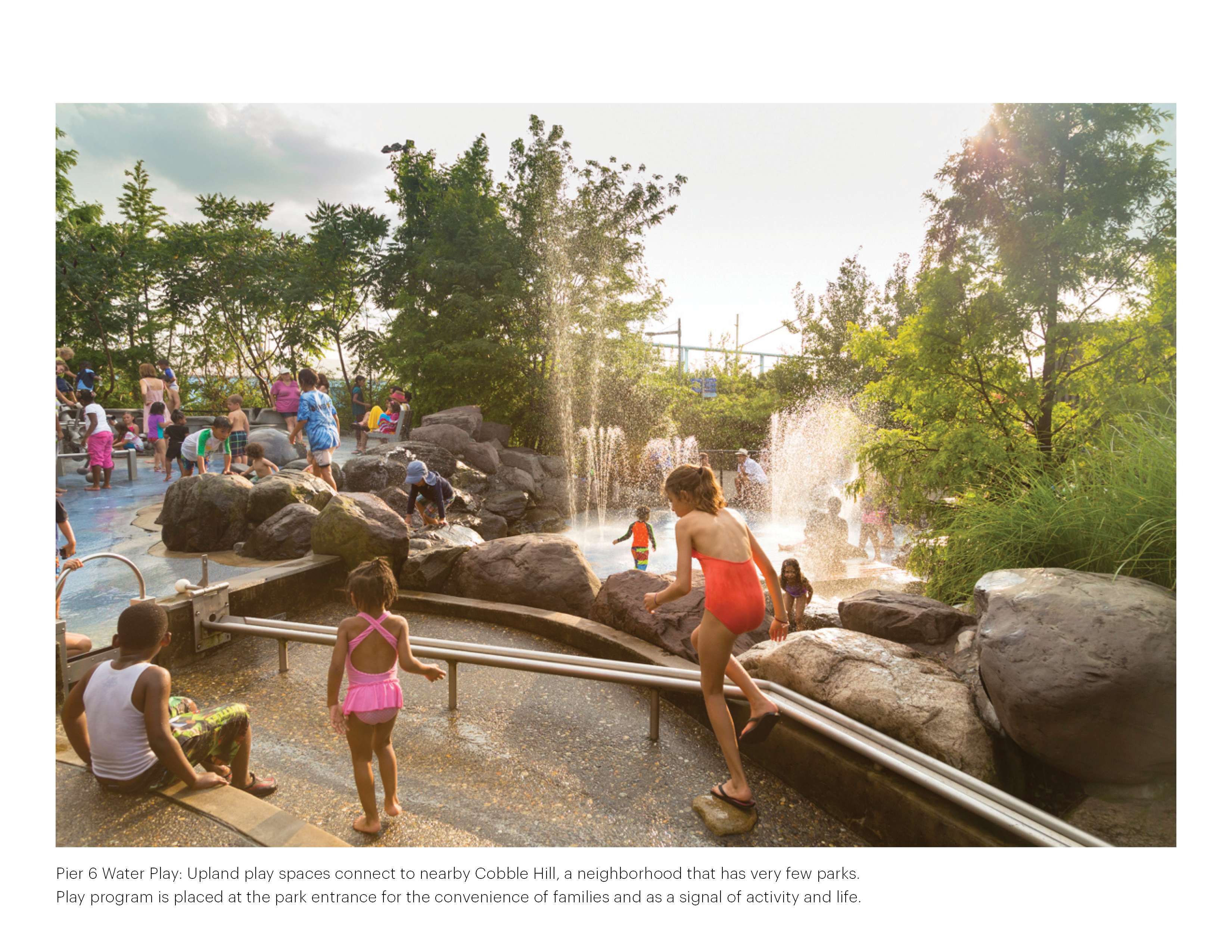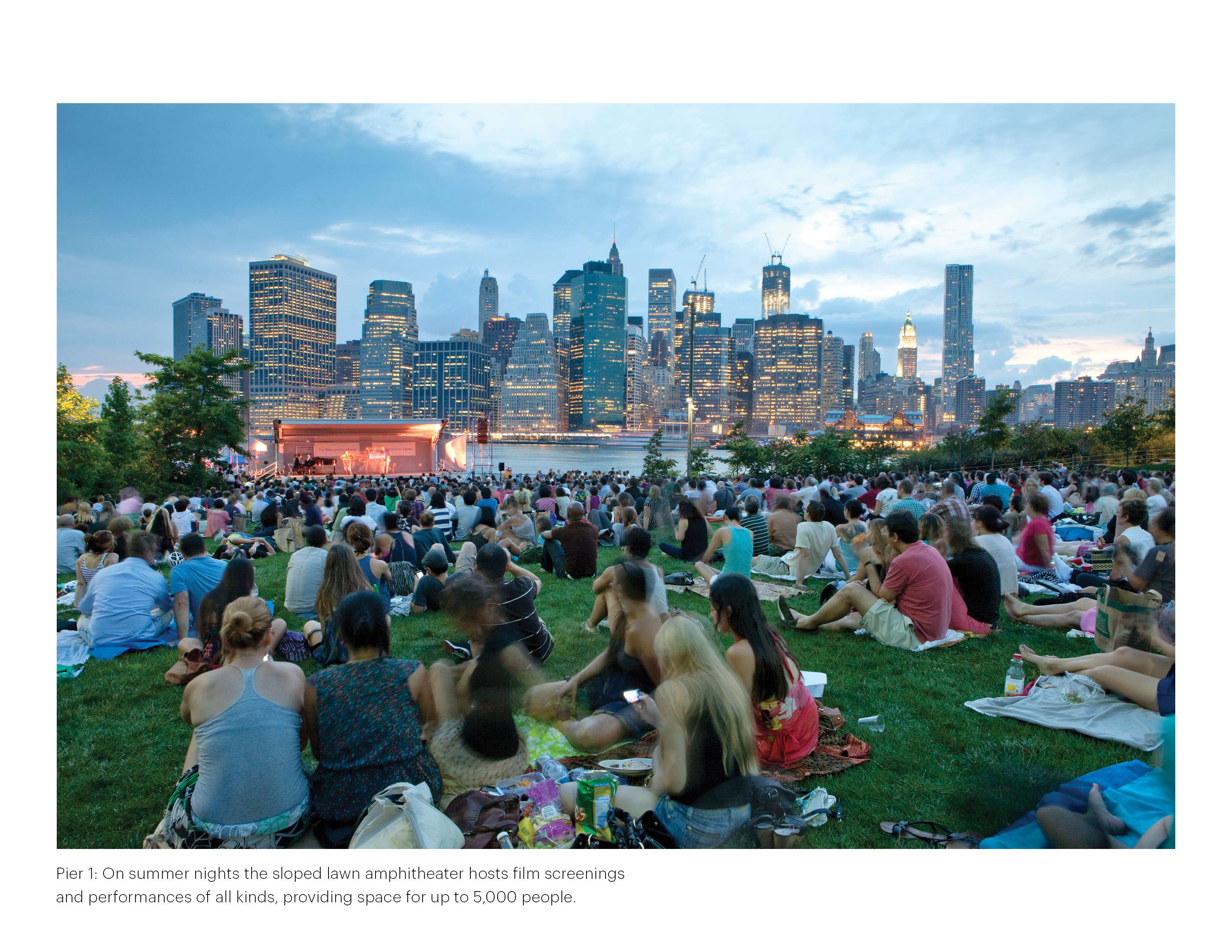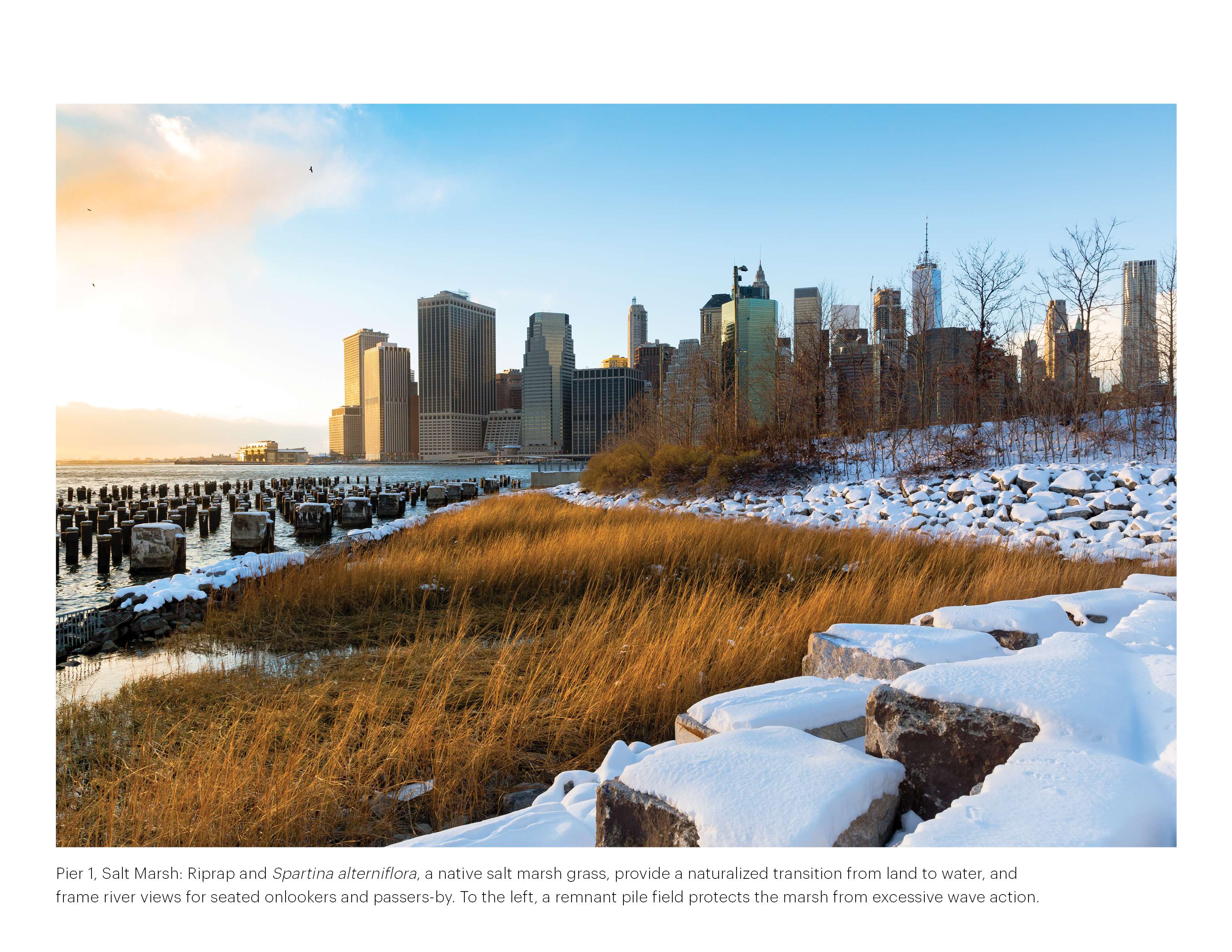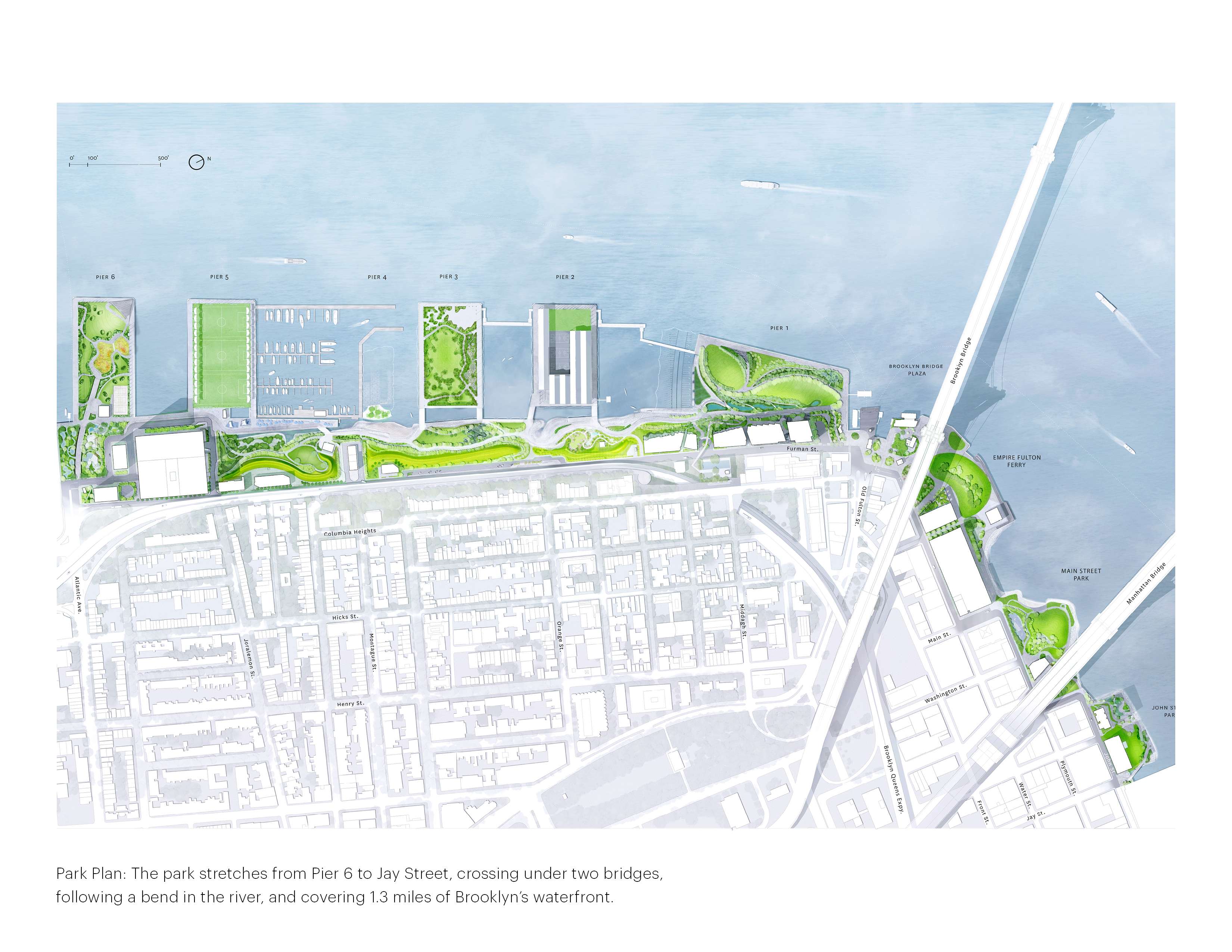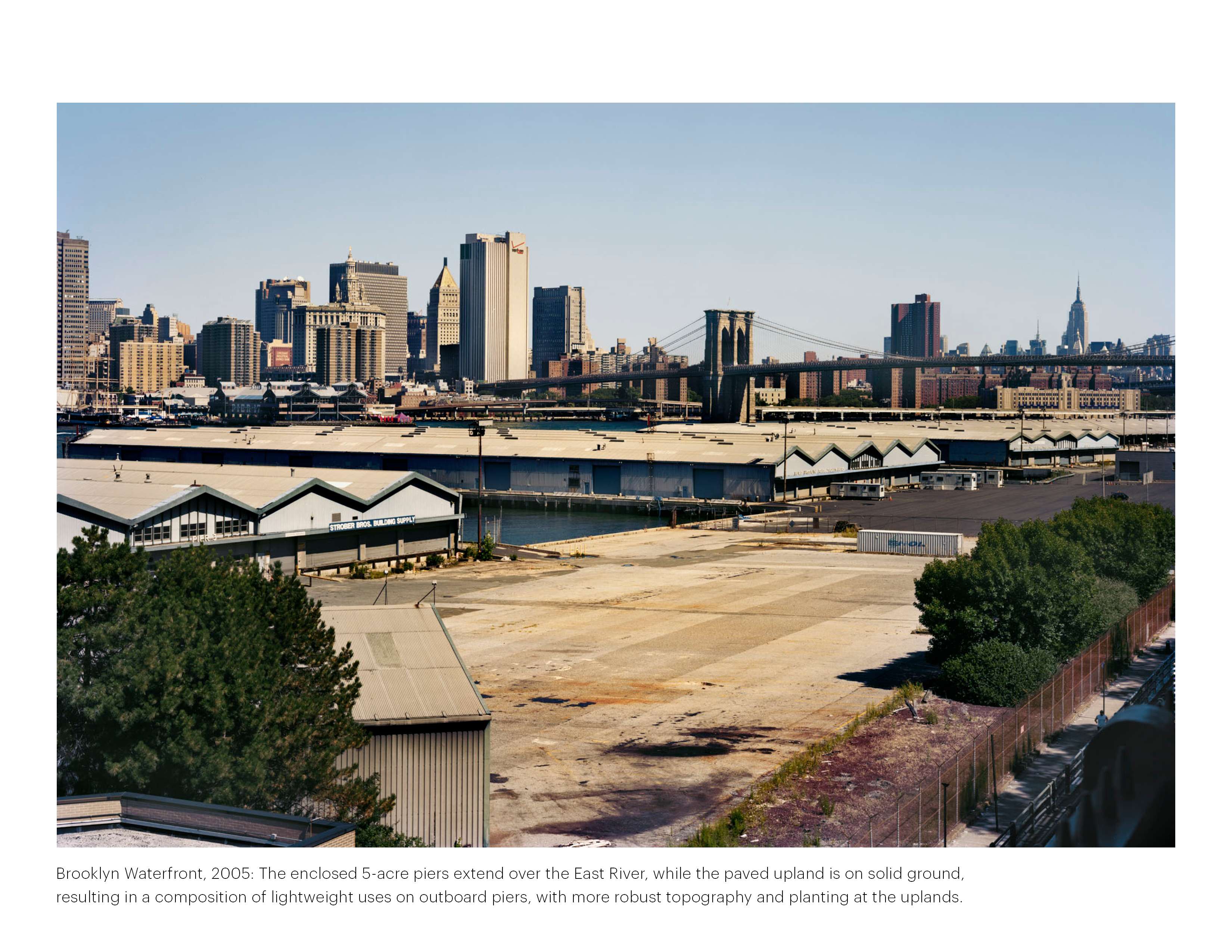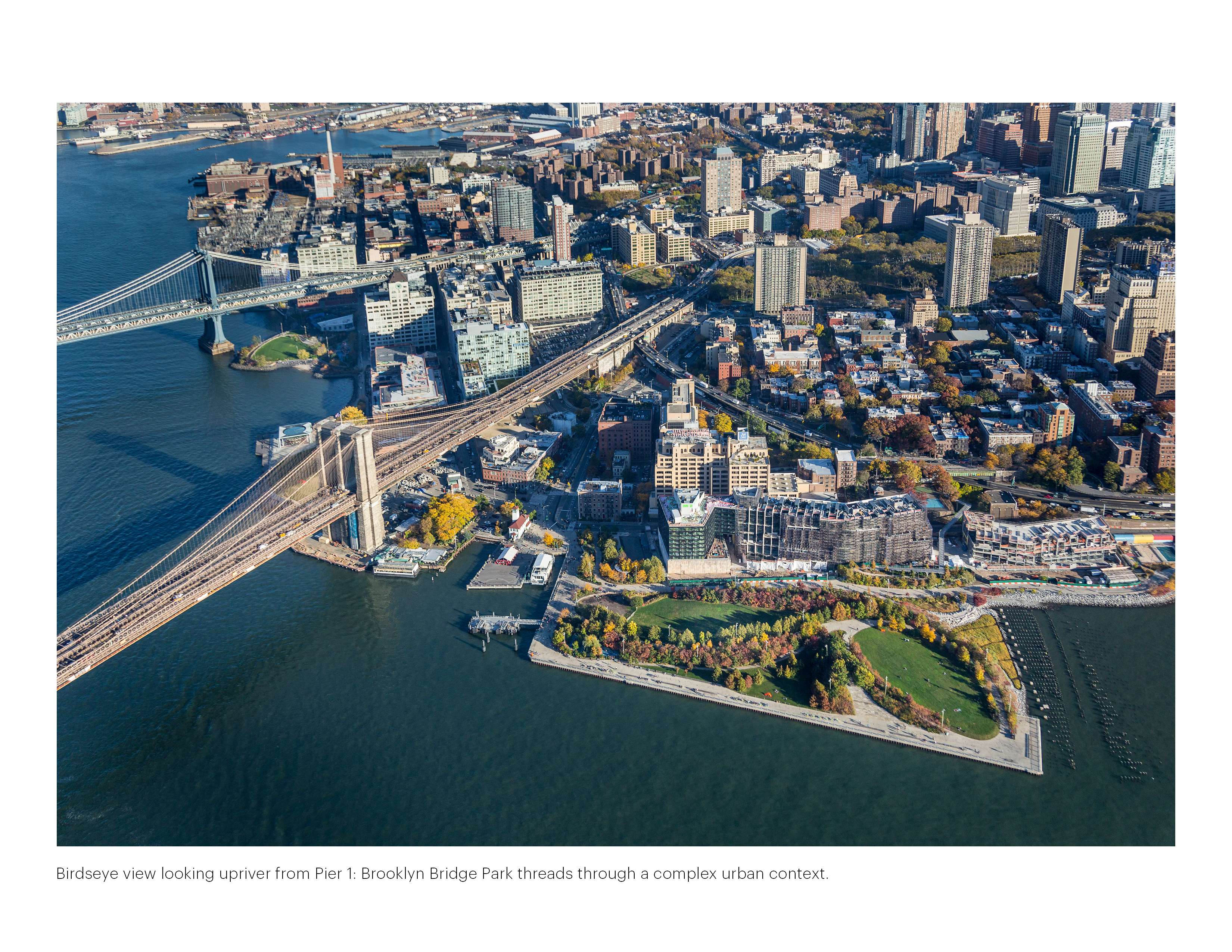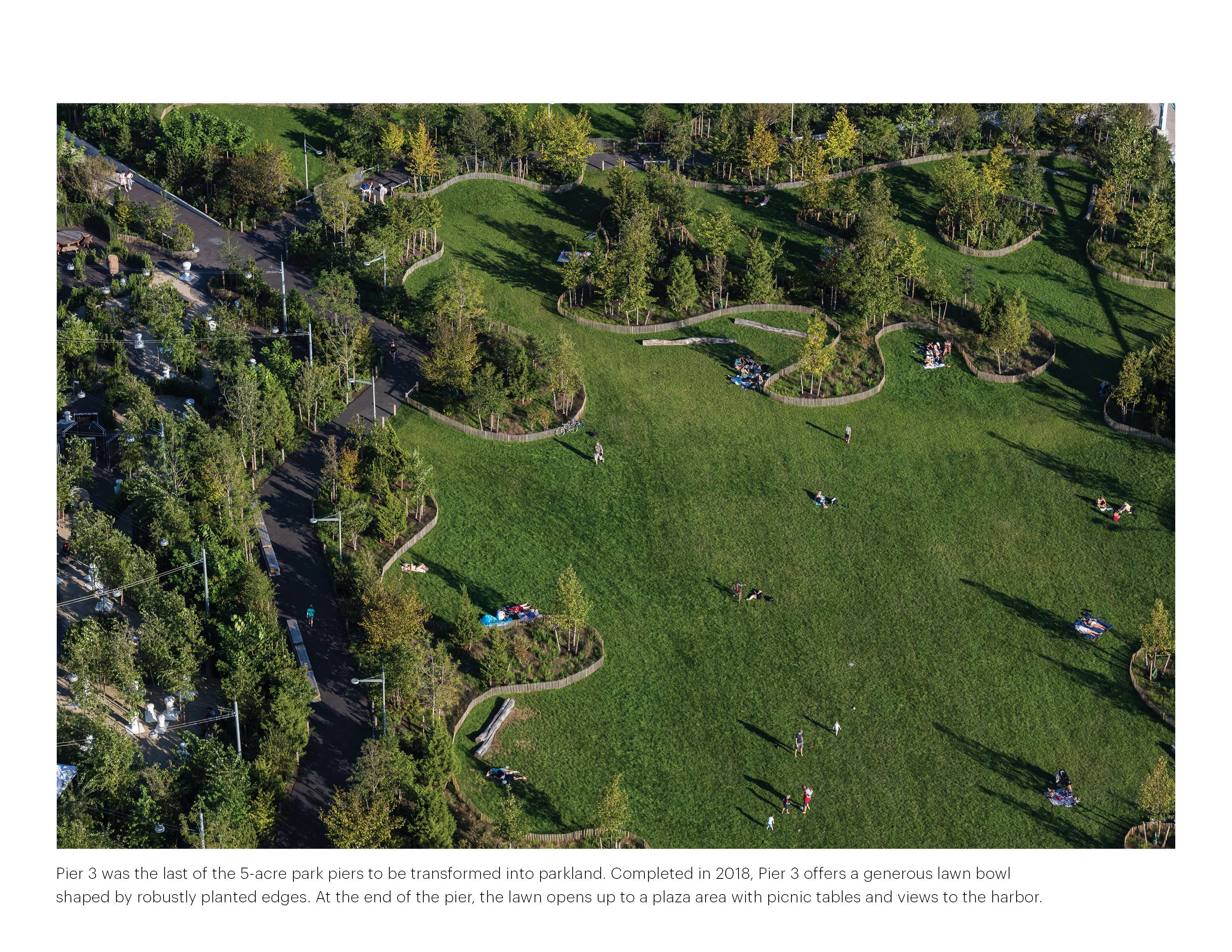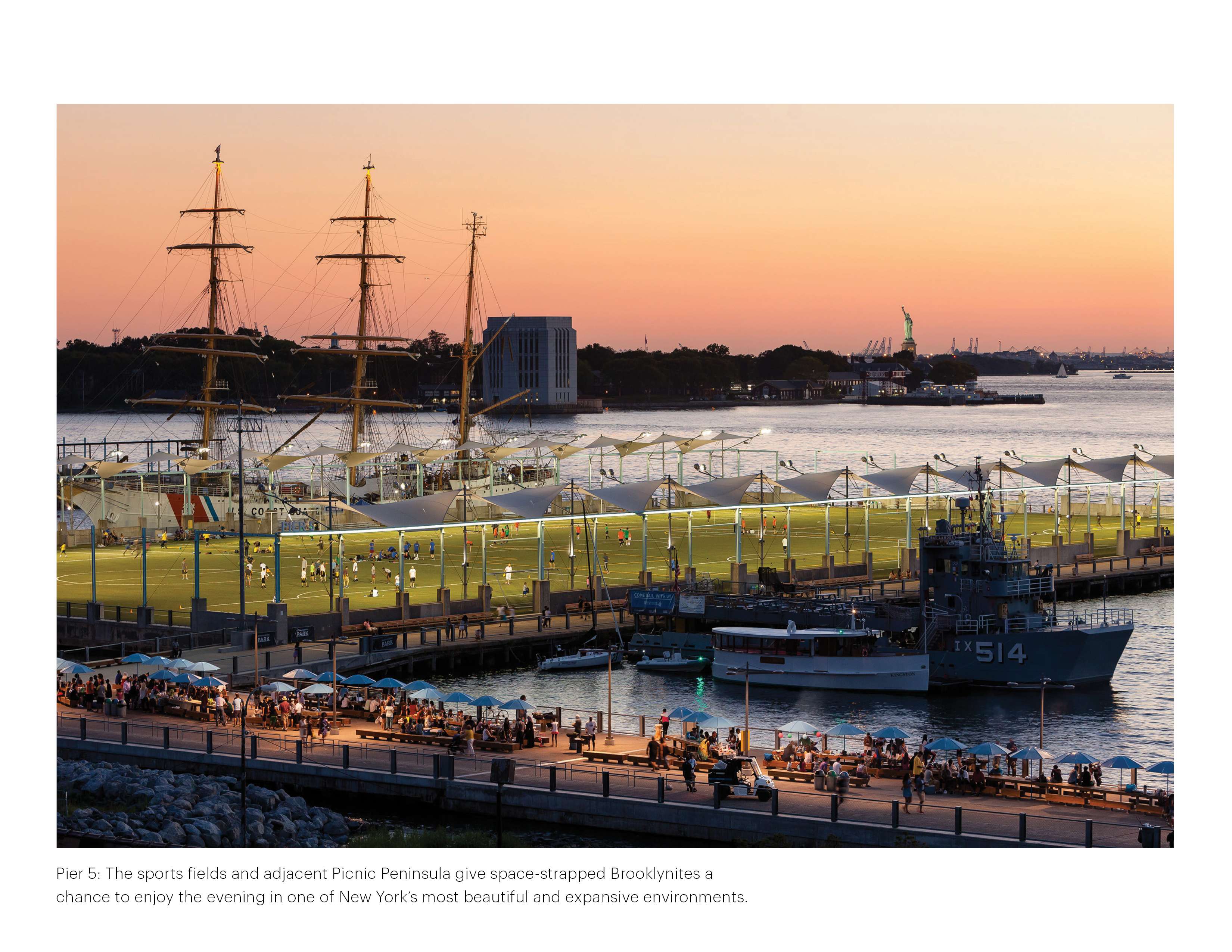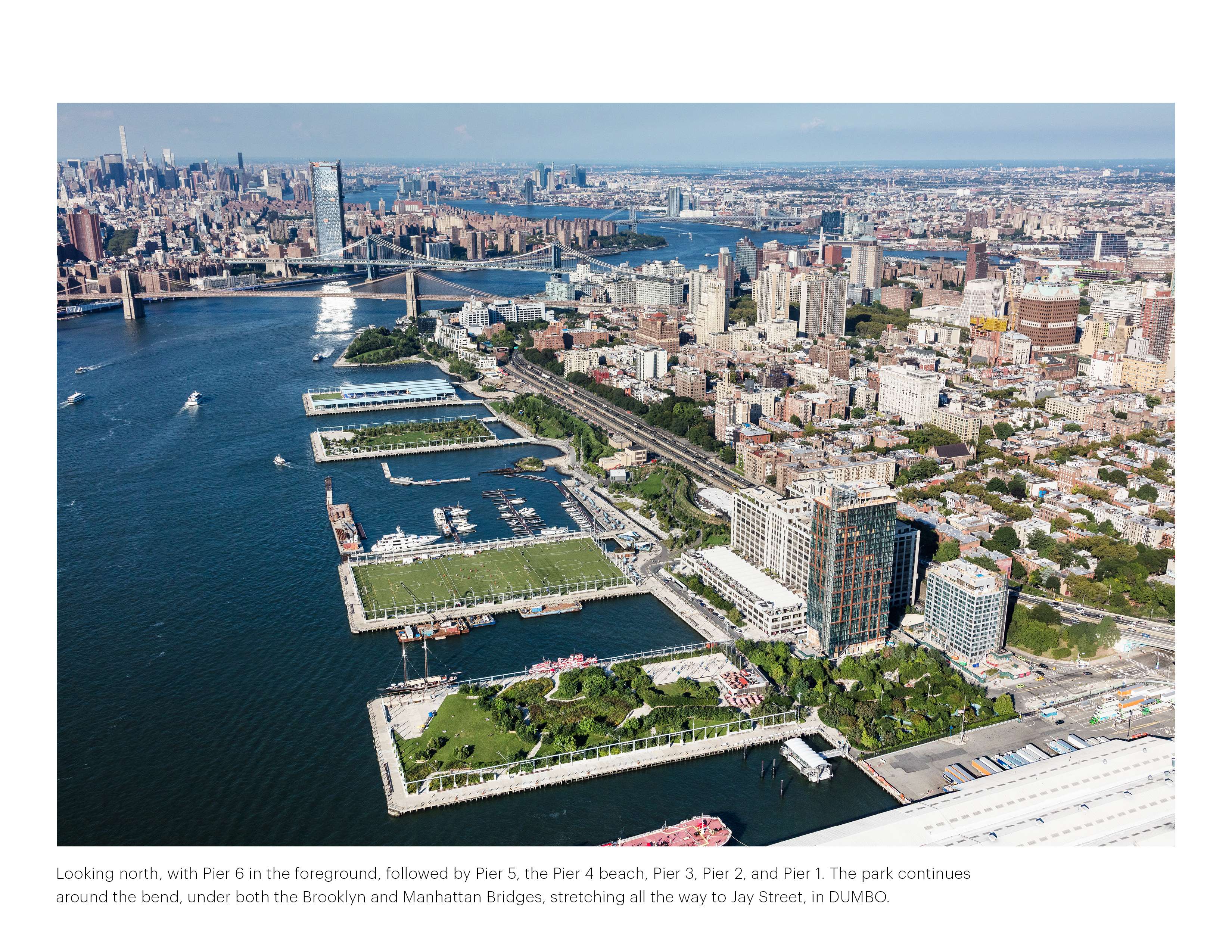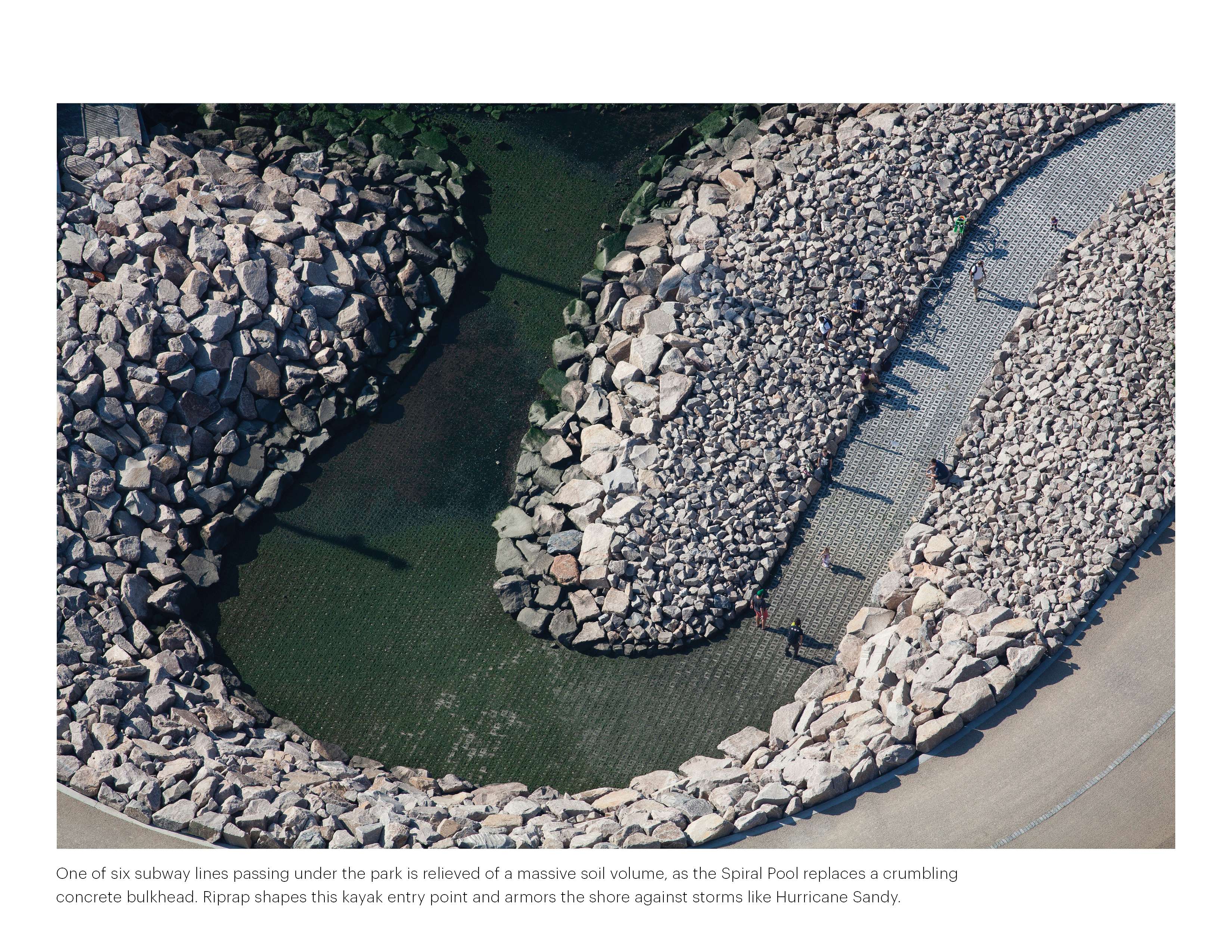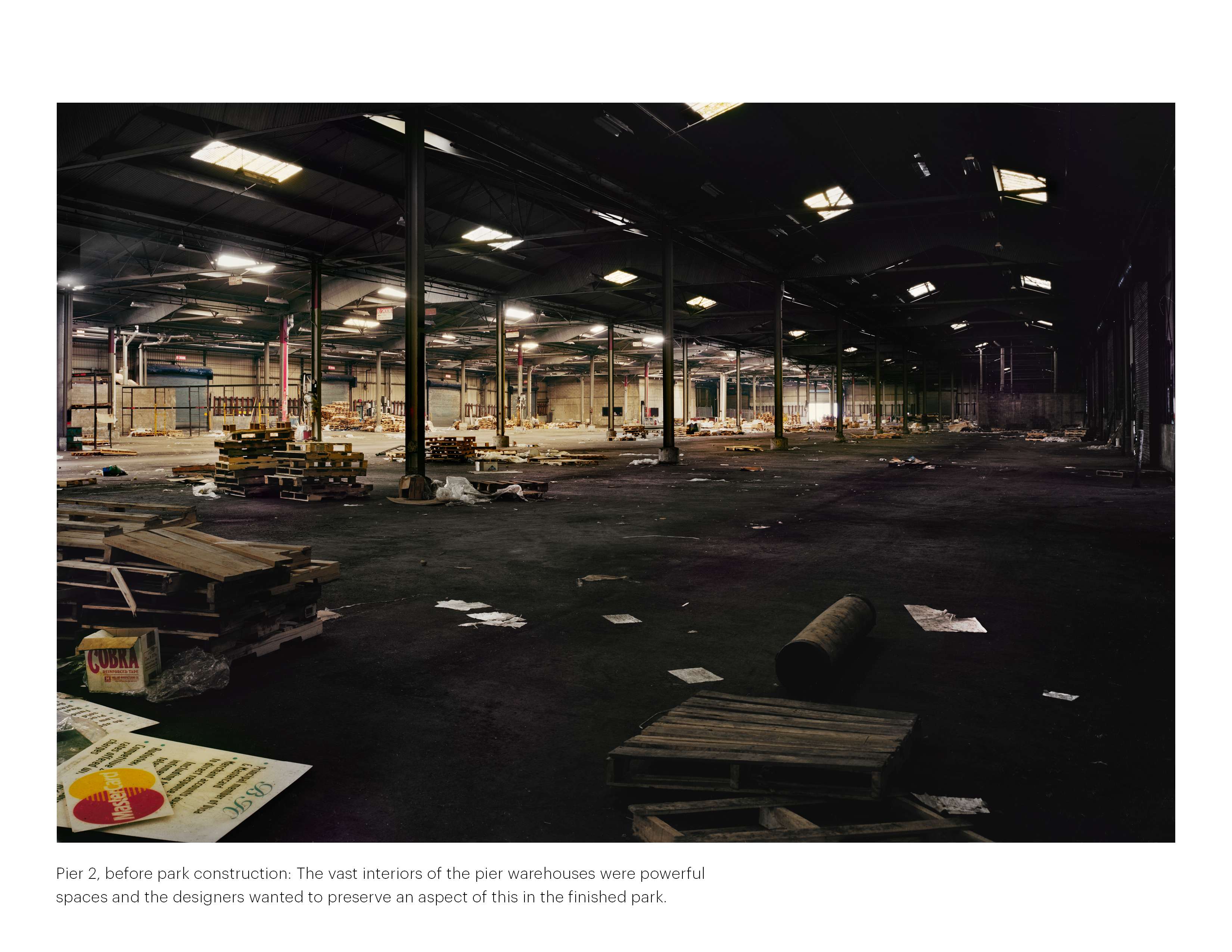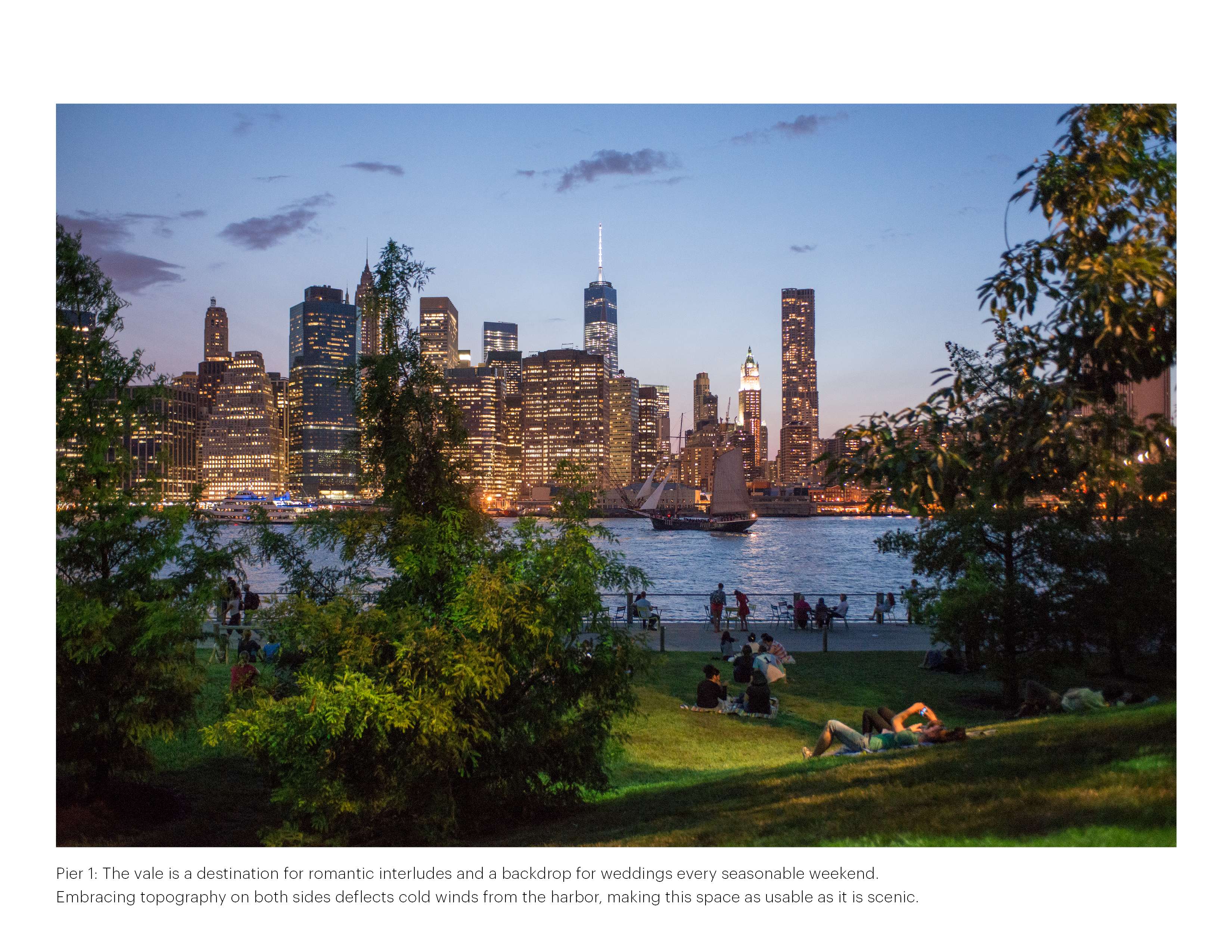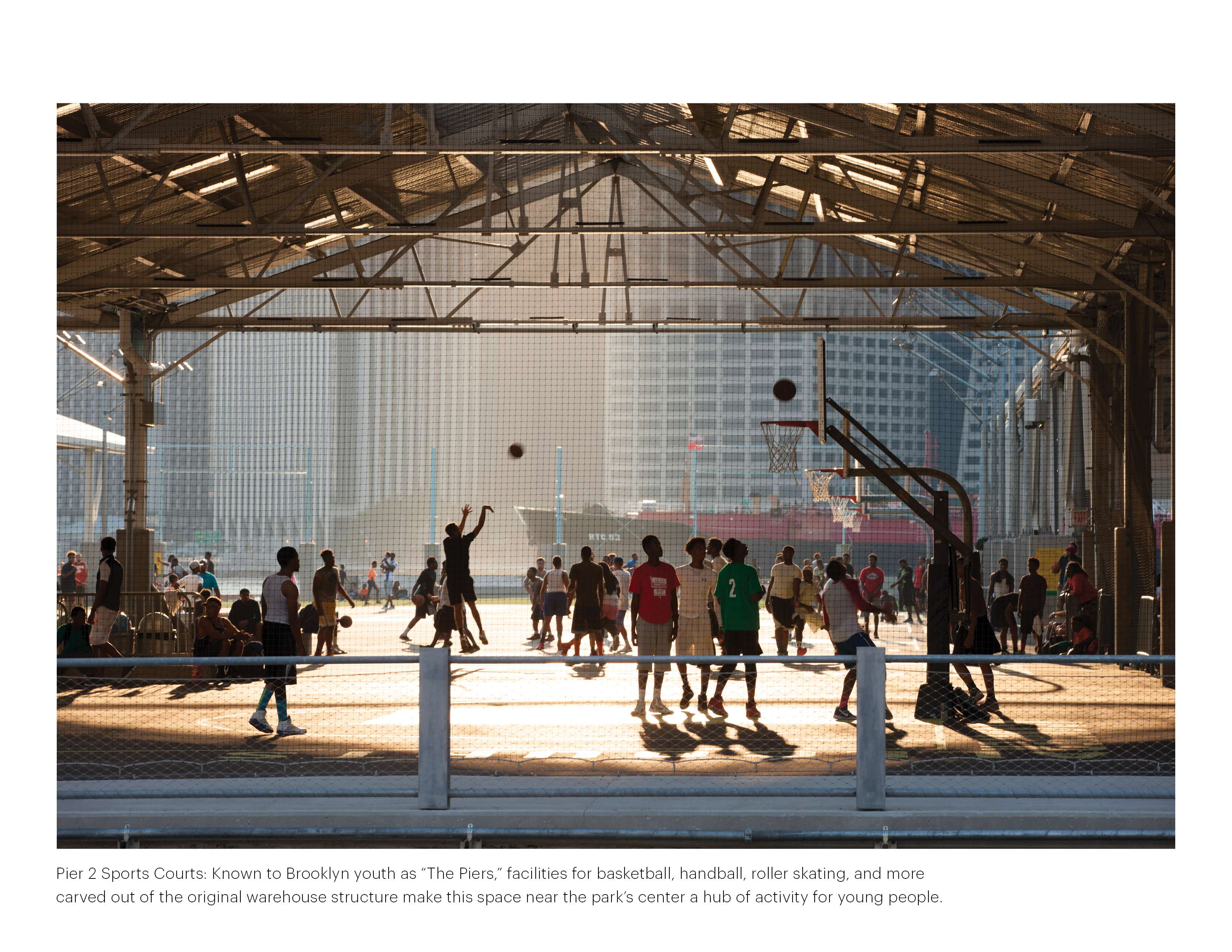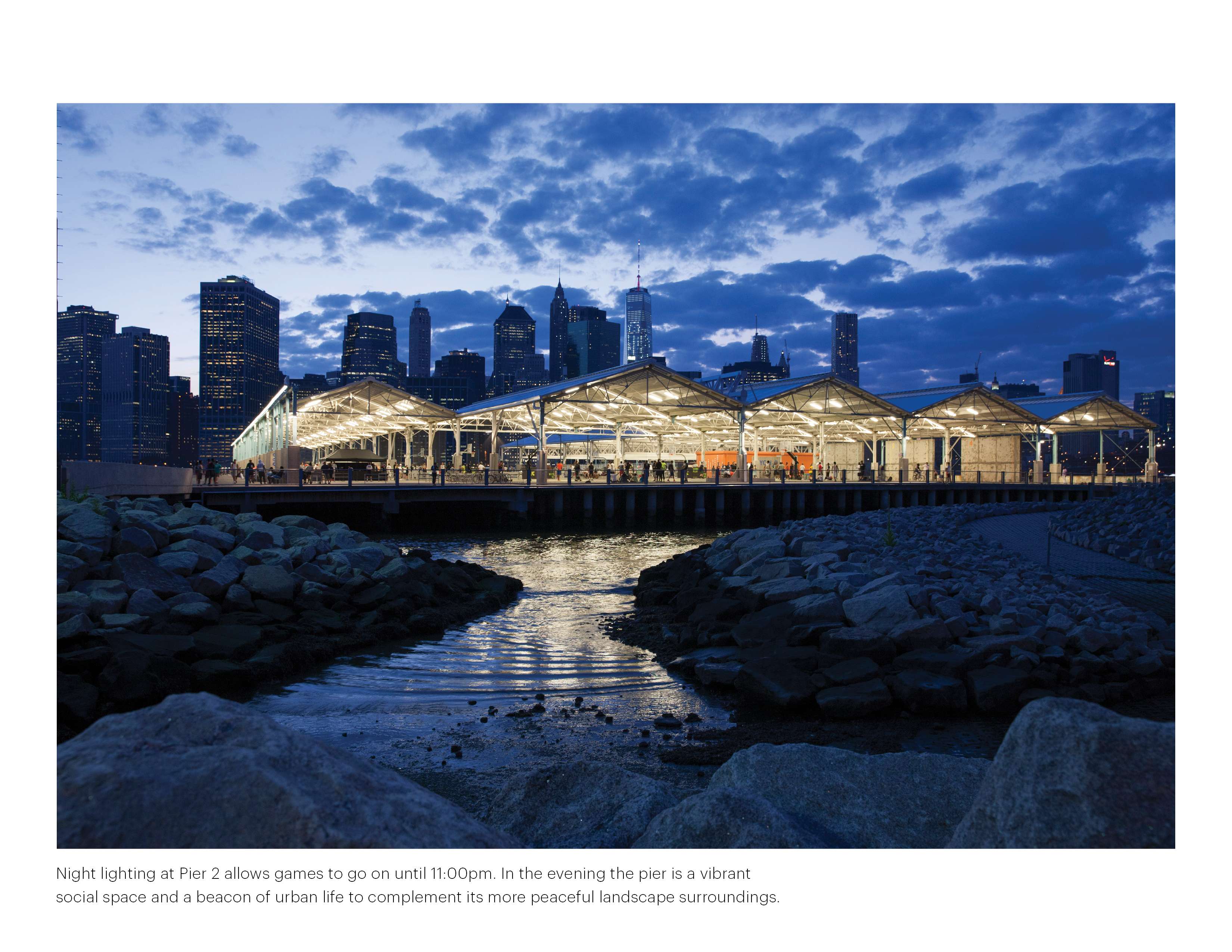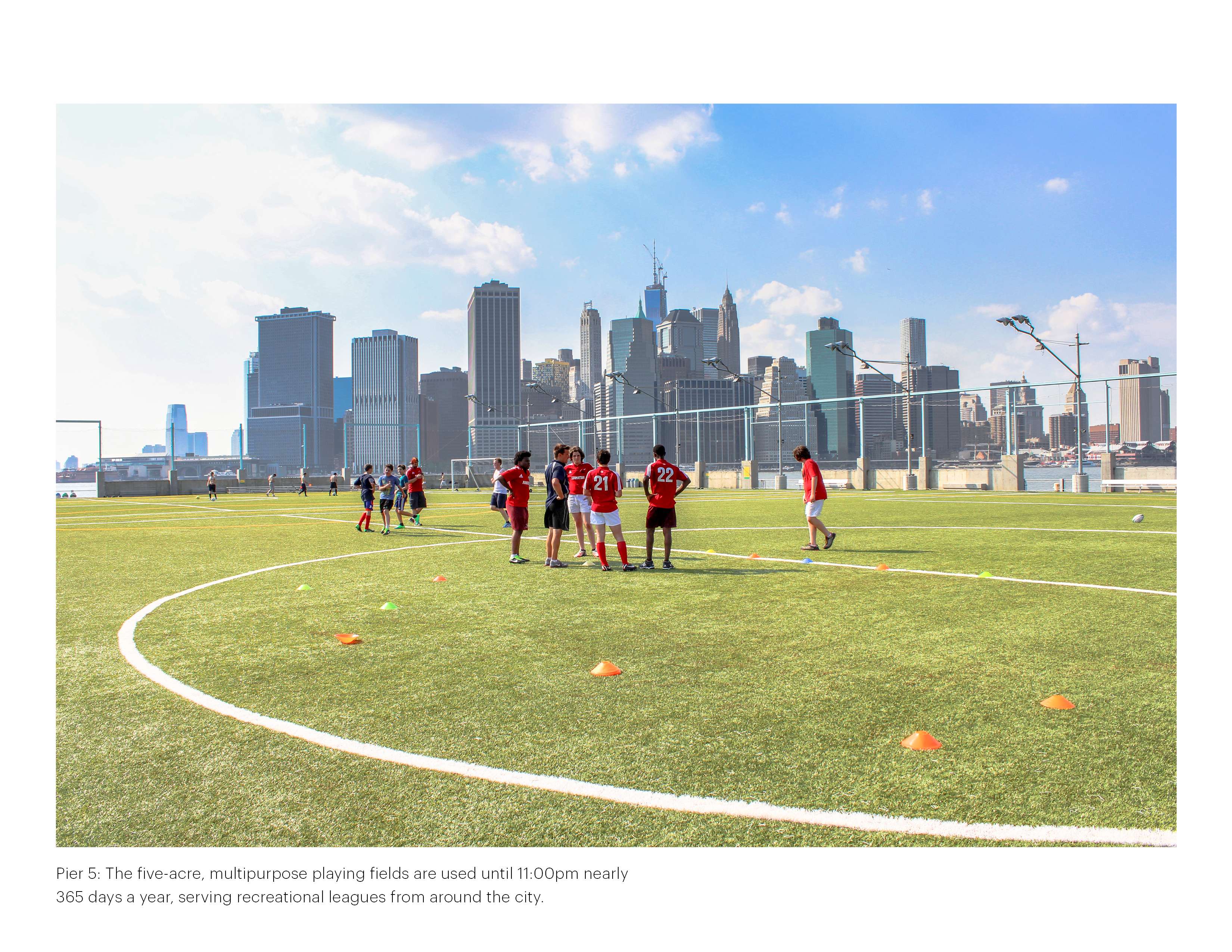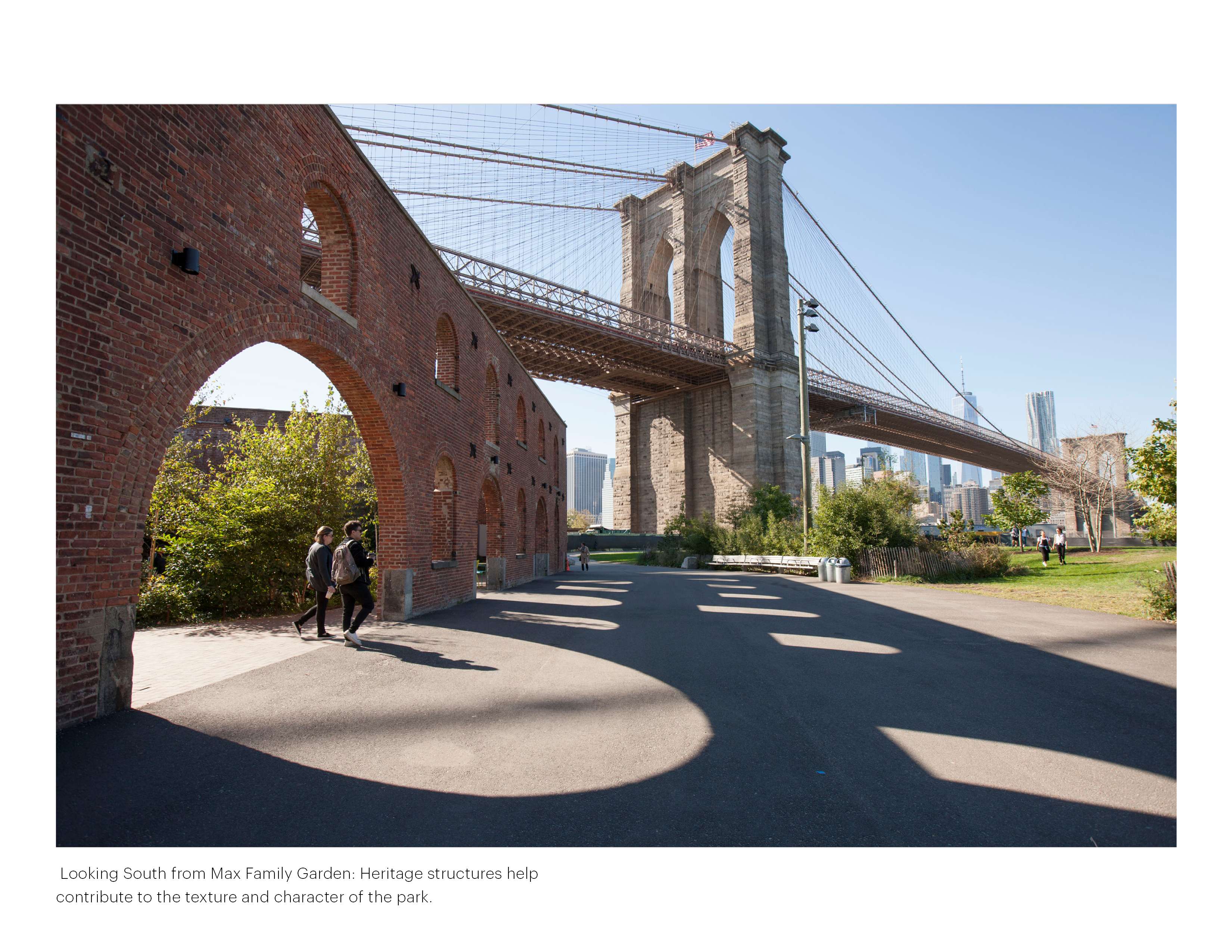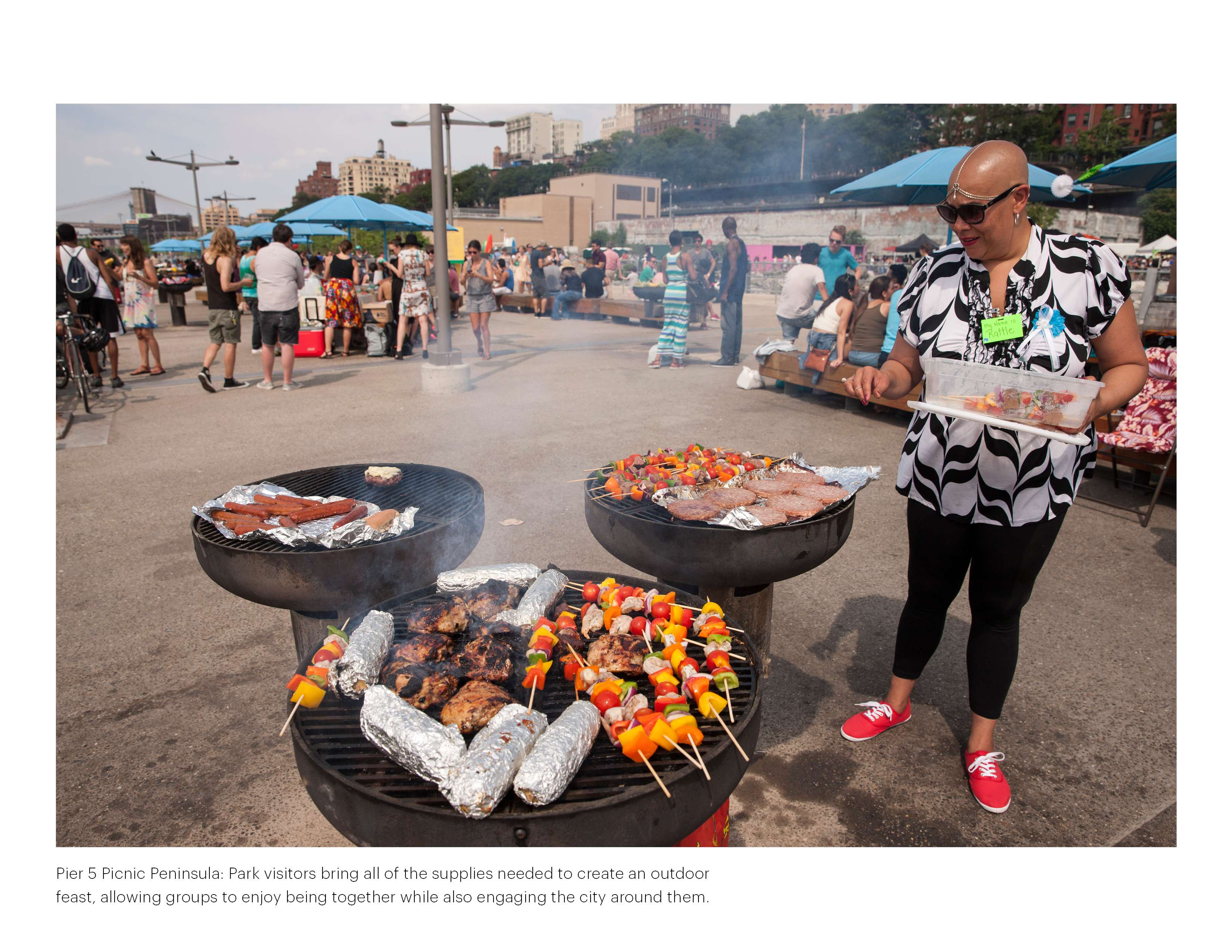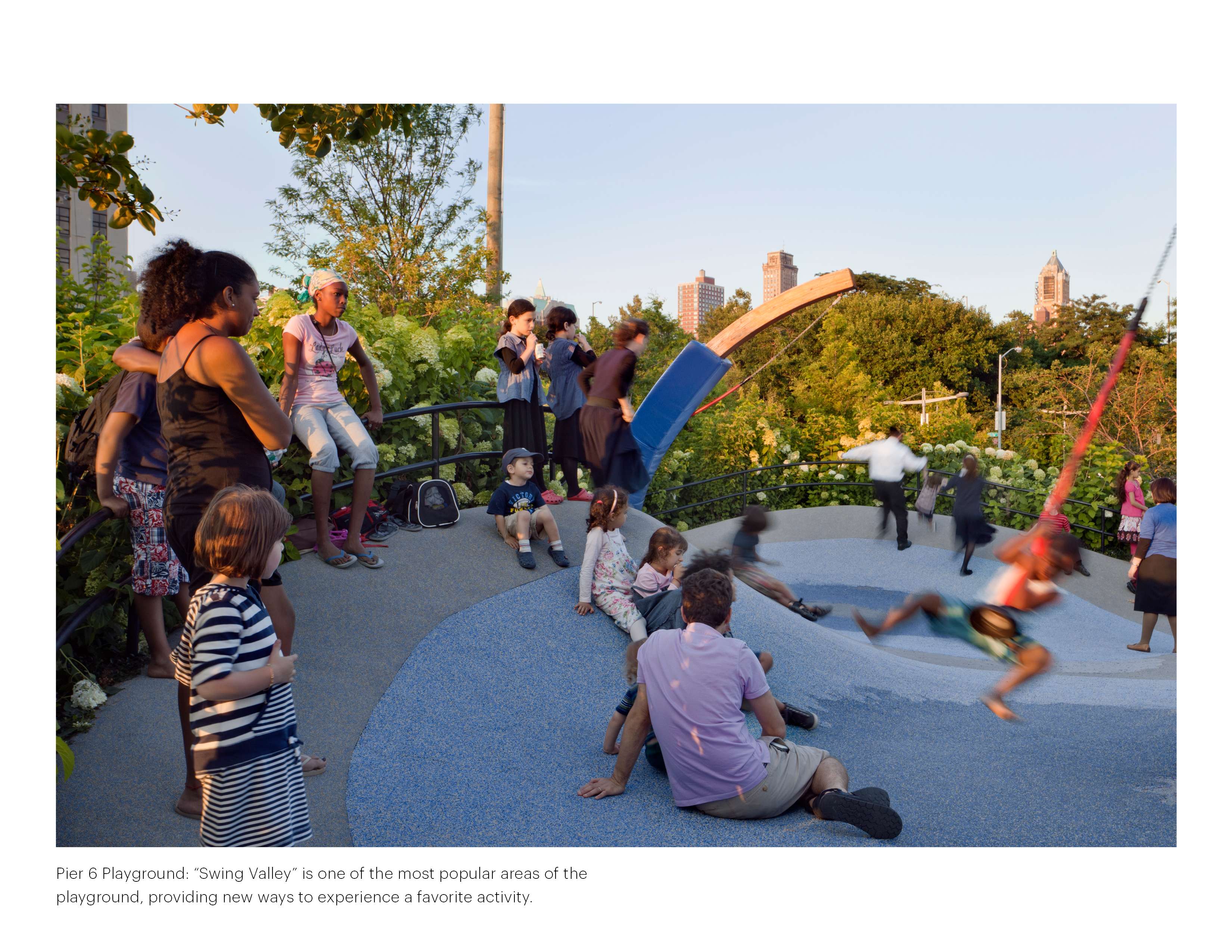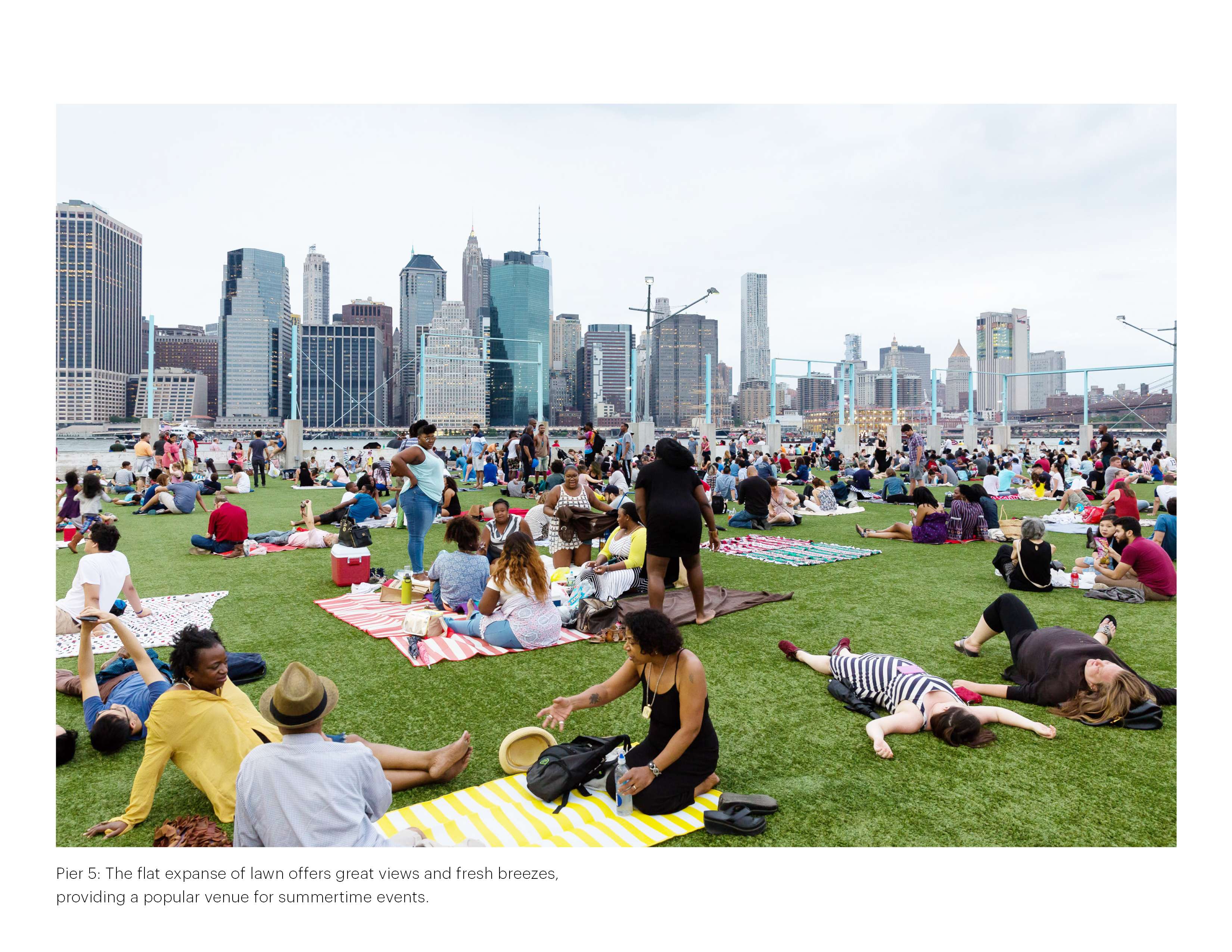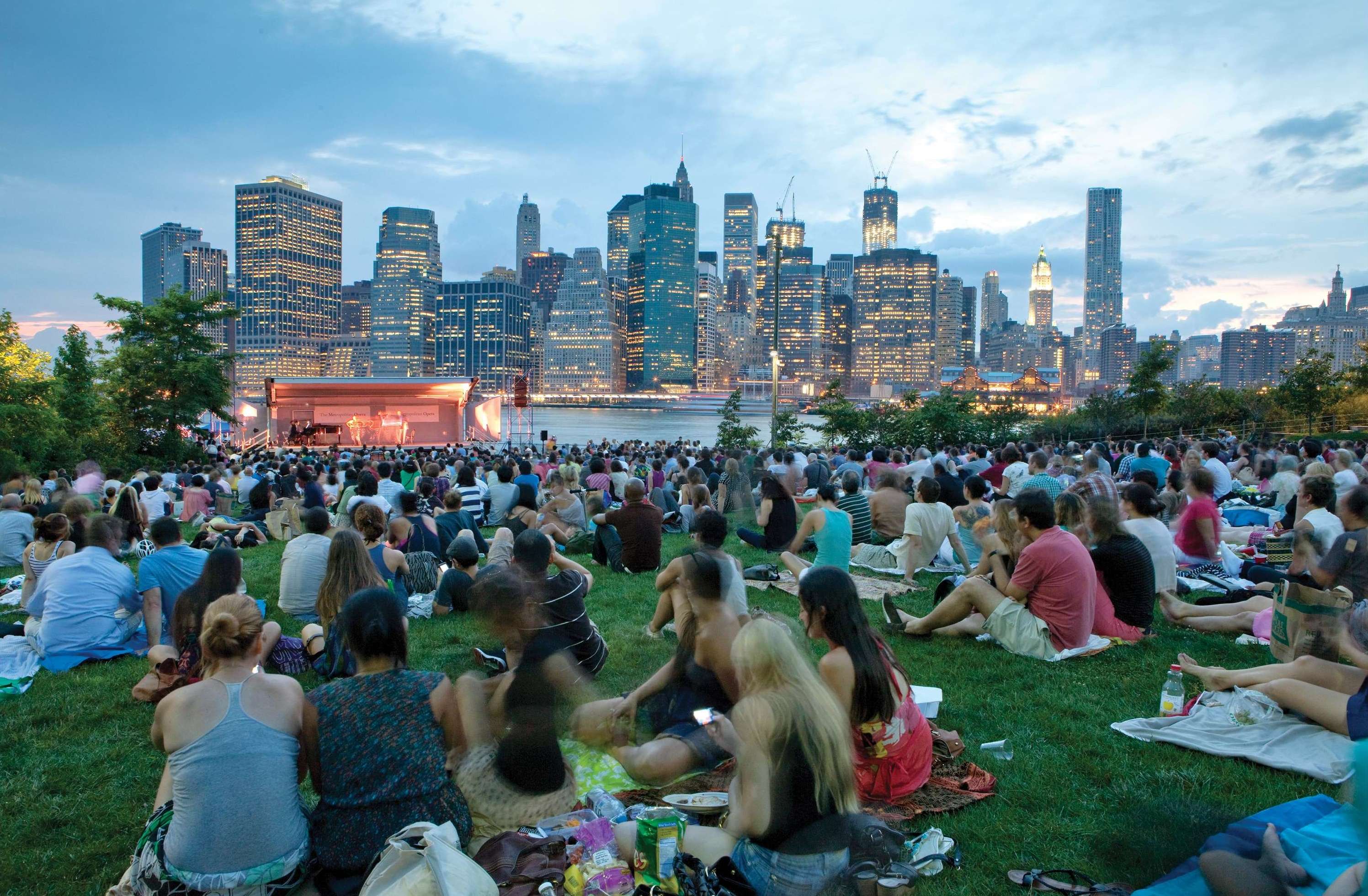 Brooklyn Bridge Park
Brooklyn Bridge Park
Brooklyn Bridge Park
Designed and built over the past 20 years, Brooklyn Bridge Park spans 85 acres along 1.3 miles of the East River waterfront. The project has transformed the hardened industrial site of abandoned warehouses, obsolete piers, and decaying bulkheads into a vibrant public space. In 2019, five million visitors came to the park, experiencing its responsive programming, panoramic views, and resilient design and construction. Today, park elements improve public access, reanimate six piers, and restore ecological diversity, blurring the edge between the East River and the park and proposing a new model for transforming civic urban waterfronts.
 
In the 1990s, local residents convinced authorities to turn a strip of obsolete waterfront warehouses into a park. It had extraordinary views of the Brooklyn Bridge, the Manhattan skyline, and New York Harbor. But the site was asphalted and flat, had piers in poor structural condition, and was deafeningly loud from the adjacent Brooklyn Queens Expressway.
 
The park's challenges drove its design. The landscape architects built a series of earth berms along the highway to block noise, allowing visitors to climb 9 meters above water level and creating a heavily planted backdrop for the rest of the park. This resourcefulness extends to the shoreline. Instead of undertaking expensive structural renovations, the designers demolished failing sections of the piers. This allowed the inclusion of elements that bring the East River into the park: two salt marshes, a tidal sluice, a beach, and three ramps for launching kayaks. These soft edges reintroduce marine ecologies and absorb rising tides and floodwaters.
 
Structural capacity determined design opportunities. Piers 2 and 5, which were weakest, facilitate sports that require only a light playing surface. The more robust Piers 1, 3, and 6 stand up to the heavy soil fill and extensive planting. Piers 1 and 6 bookend the others, which took shape as funding became available. The park is a model for transforming a post-industrial waterfront into a rich zone of interaction among humans, infrastructure, and resilient ecosystems, adapting to sea-level rise while bringing joy to residents and tourists alike.
--
A recent video documentary on Pier 3 helps provide a sense of what it is like to be in Brooklyn Bridge Park:
https://vimeo.com/394996282
The planning and design of Brooklyn Bridge Park has been featured widely in the design and popular press over the past 20 years.  A recent article entitled "Here Comes Everybody" by Anne Raver in the December 2018 issue of Landscape Architecture Magazine gives an comprehensive overview of the park and the urban experience it offers:
https://landscapearchitecturemagazine.org/2018/12/17/here-comes-everybody/
In 2014, Brooklyn Bridge Park was recognized with the American Planning Association's National Planning Excellence Award.  As part of the recognition, the APA created a video that features the areas of the park that had been completed at that point:
https://www.youtube.com/watch?v=IrPi0PgzEx0
A "WNY Cityscapes" video from 2009, narrated by Michael Van Valkenburgh, gives a sense of the site's original condition and the vision that the designers had for the experience of the new park:
https://www.youtube.com/watch?v=j-0_BYkXmvU&feature=channel  
A second video from the same series, also narrated by Michael Van Valkenburgh, looks at the Brooklyn Bridge Park site from the Brooklyn Heights promenade: https://www.youtube.com/watch?v=cuSsanX51_A&feature=channel