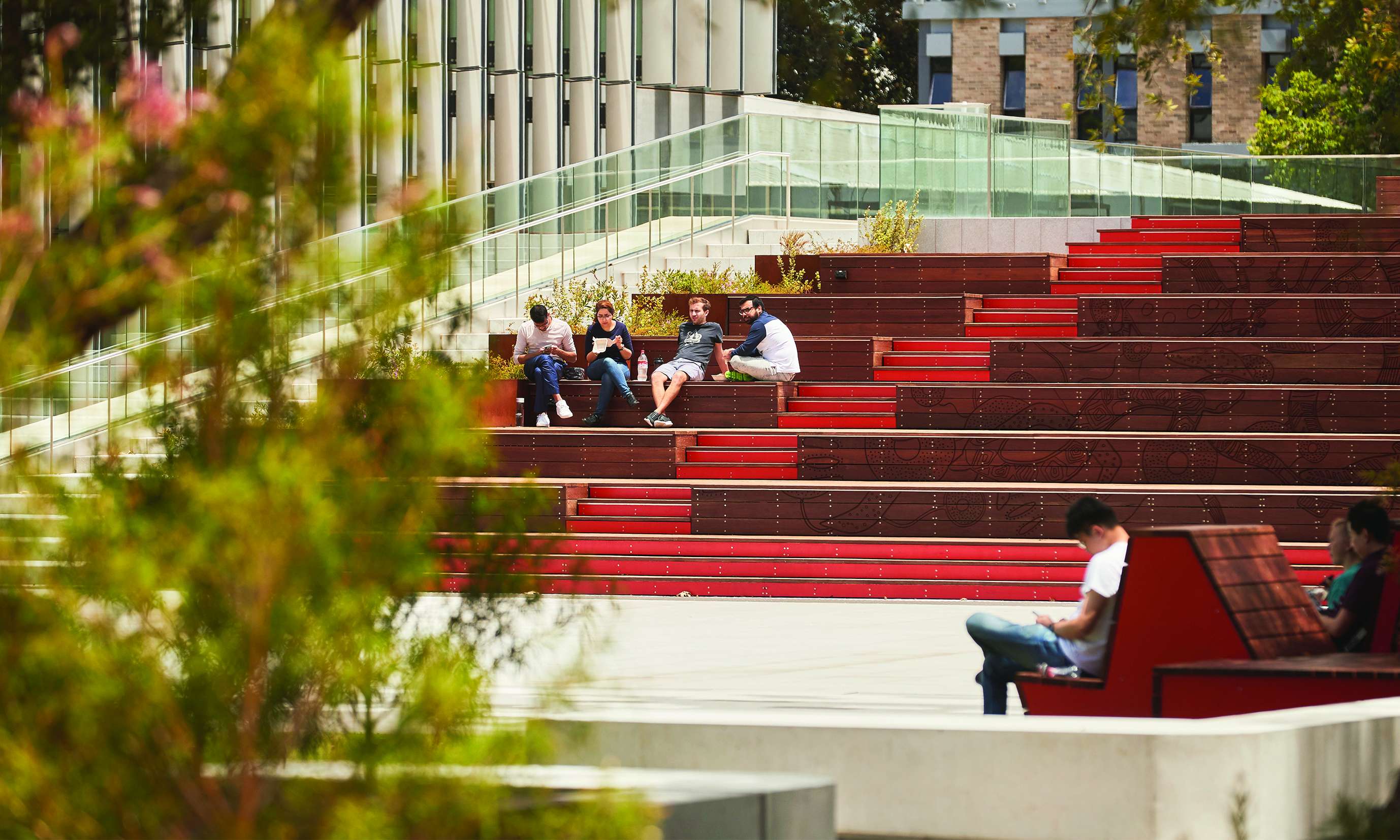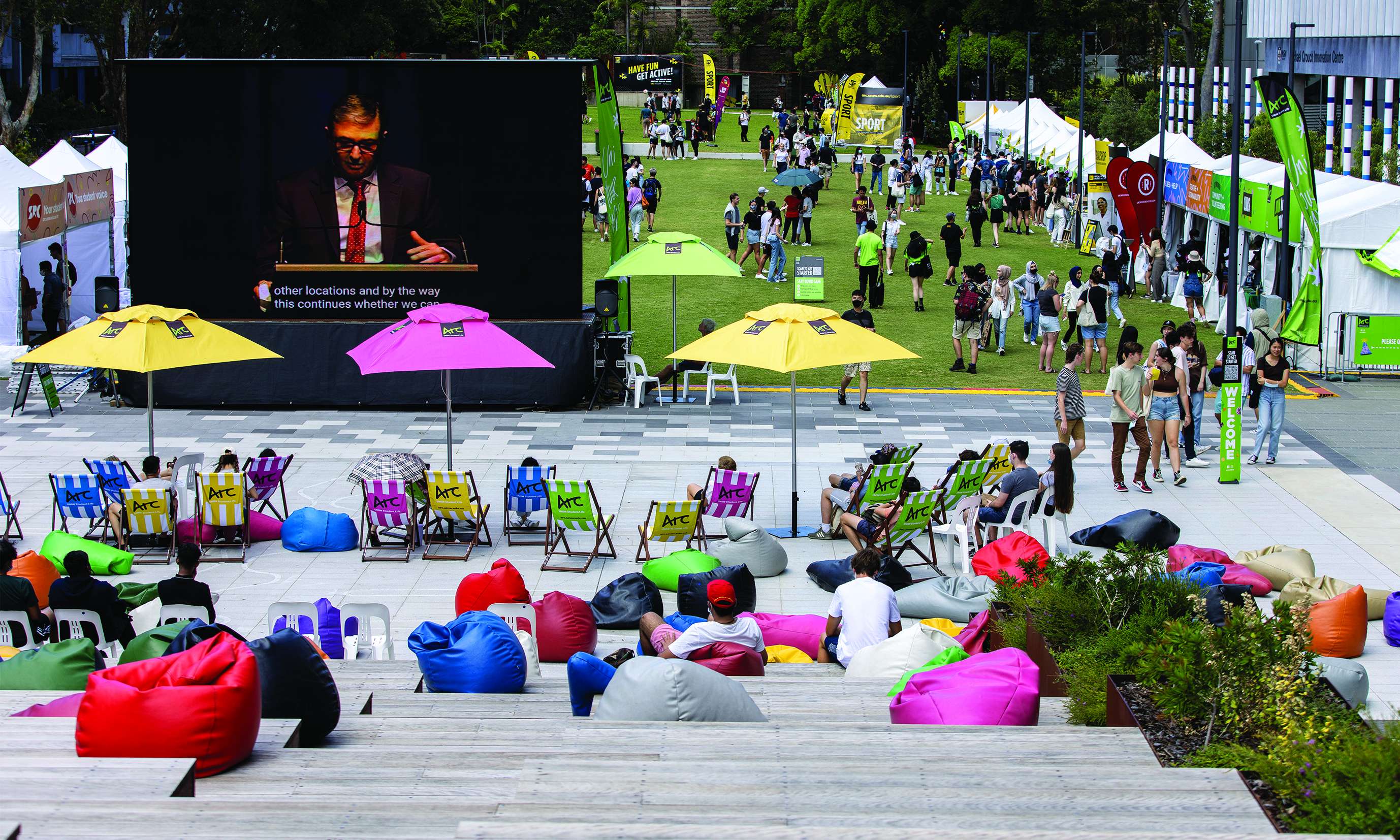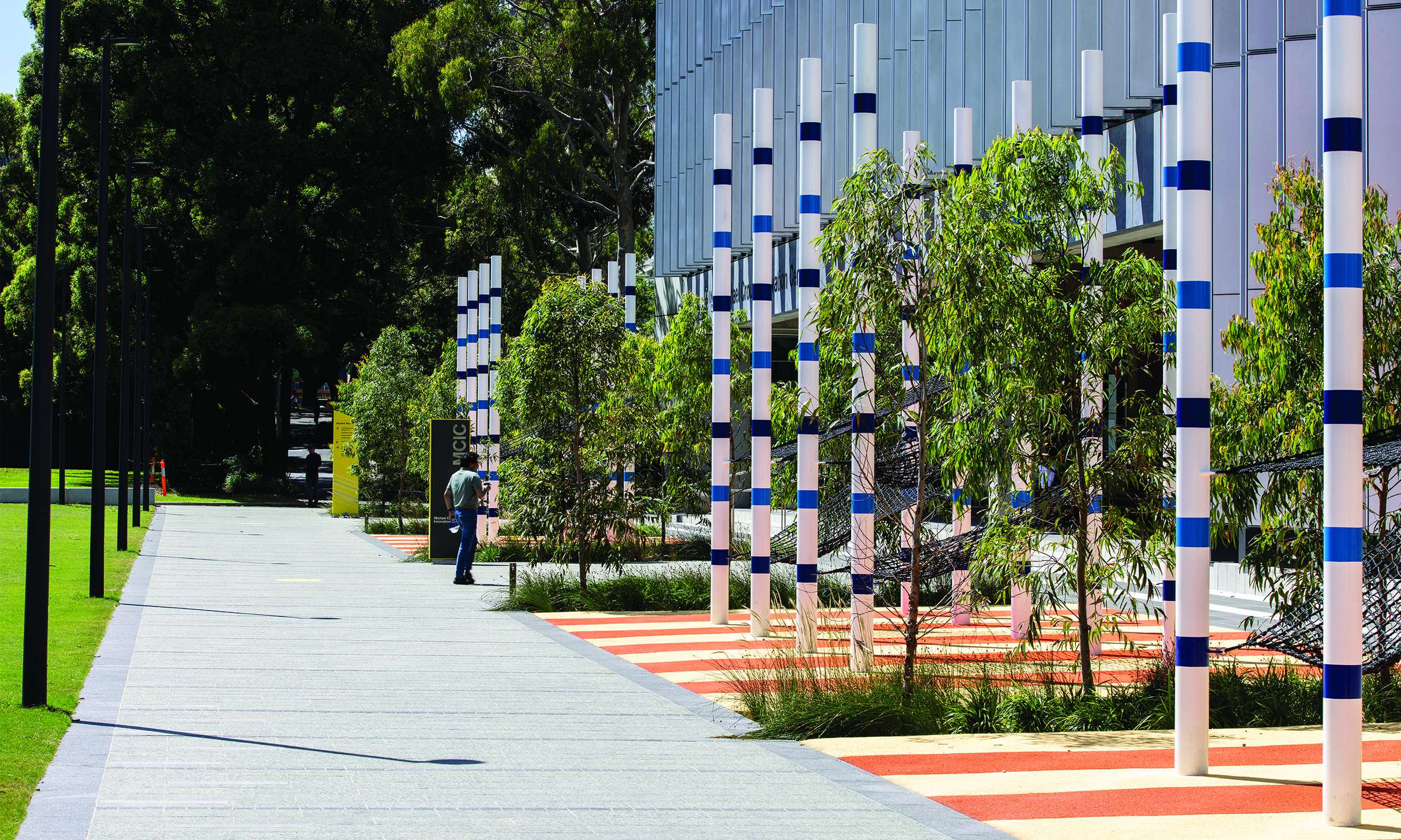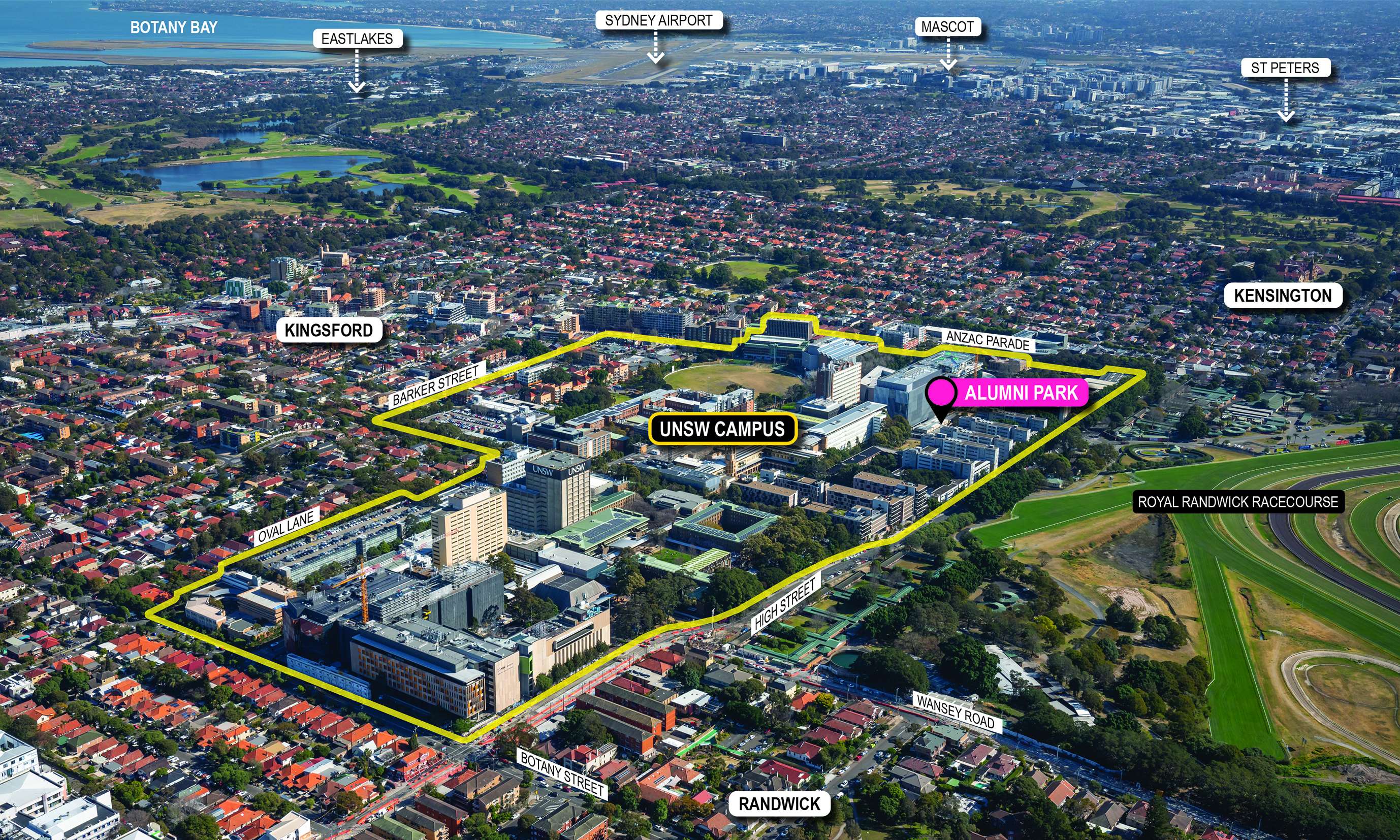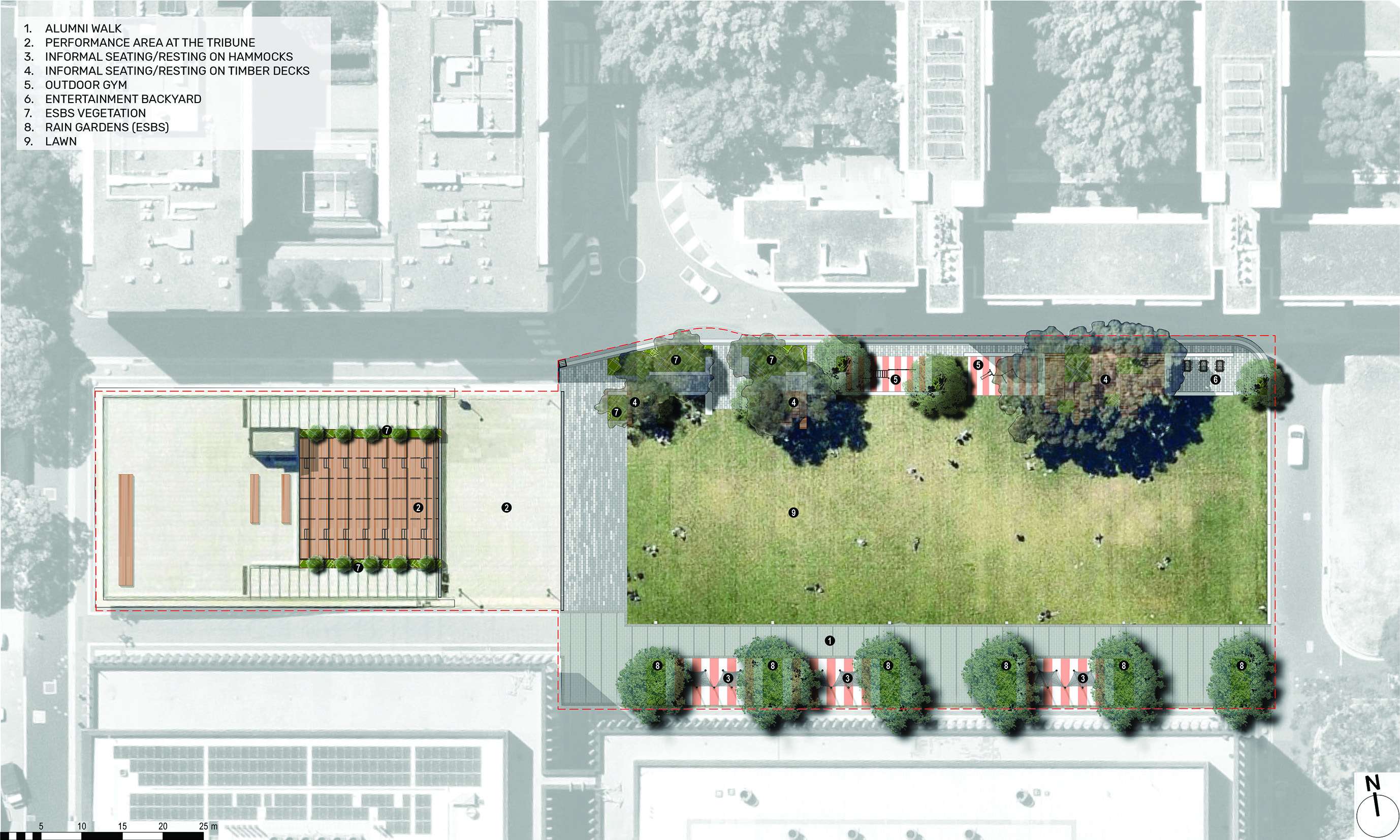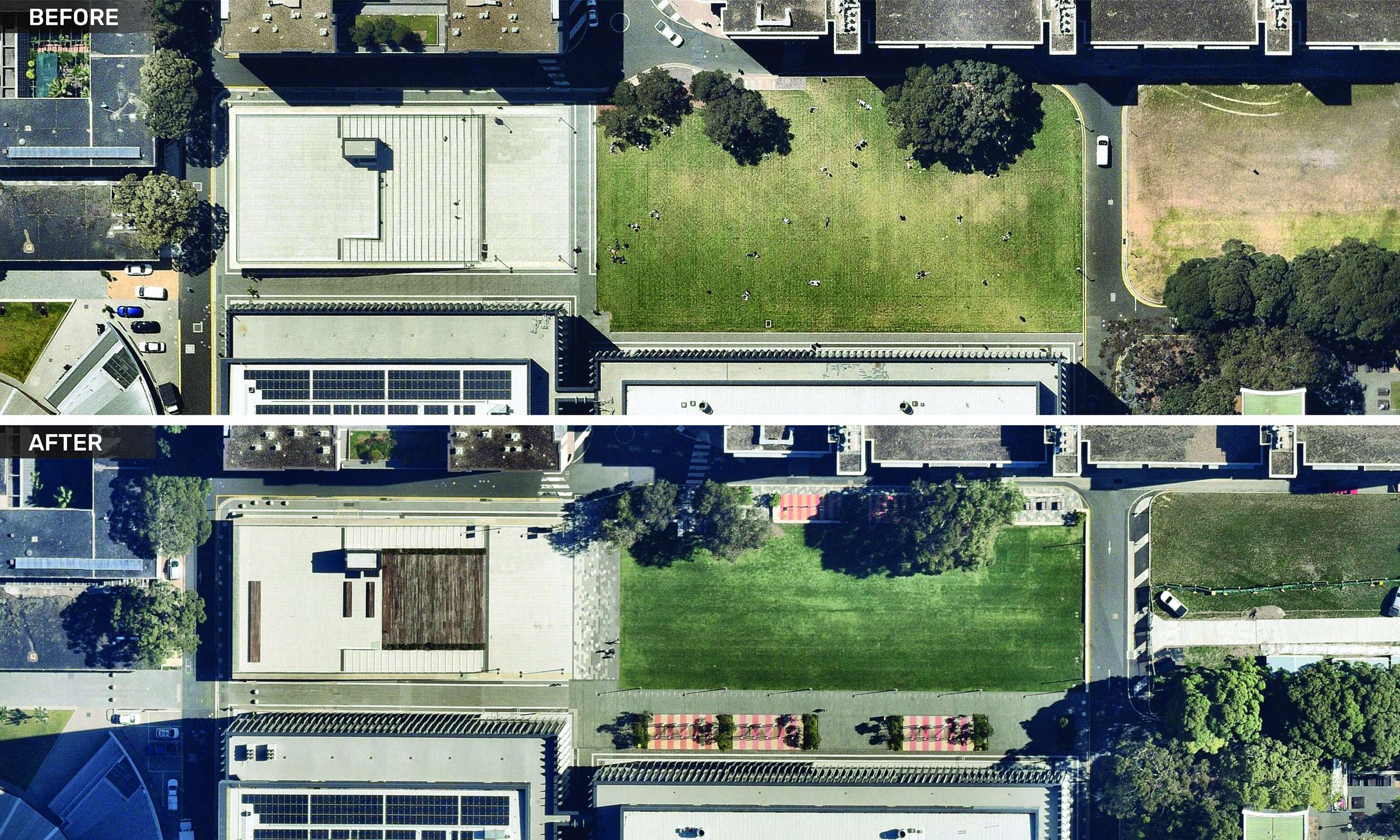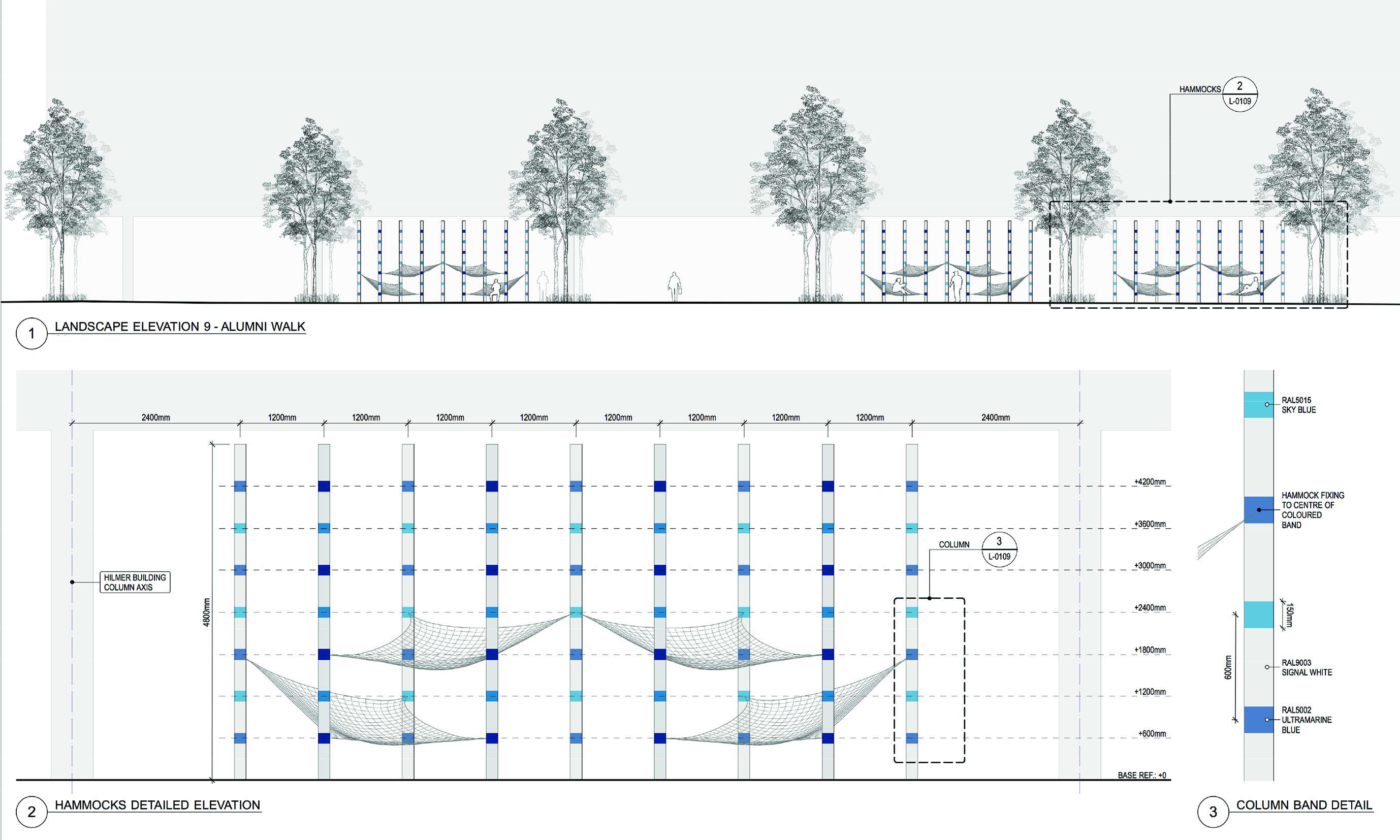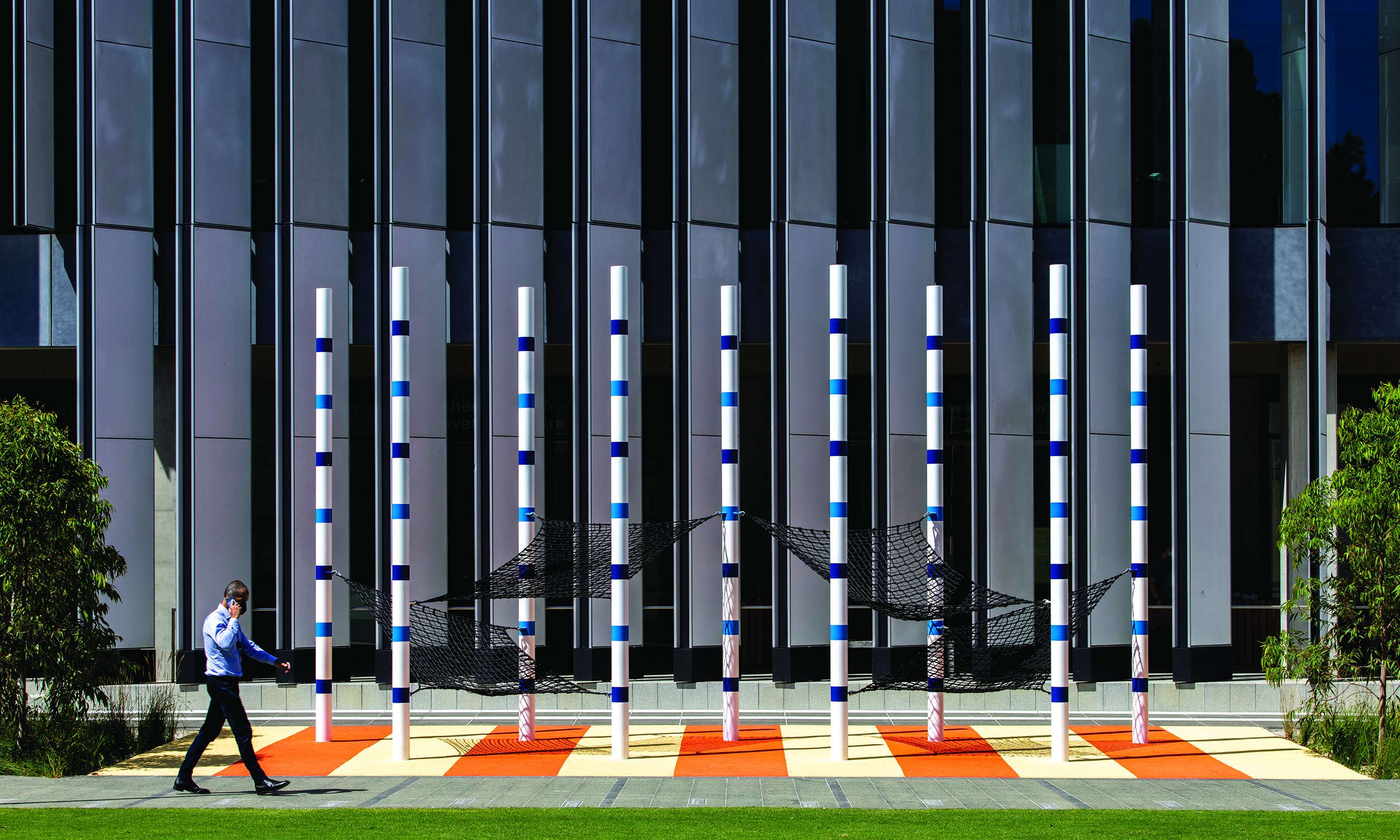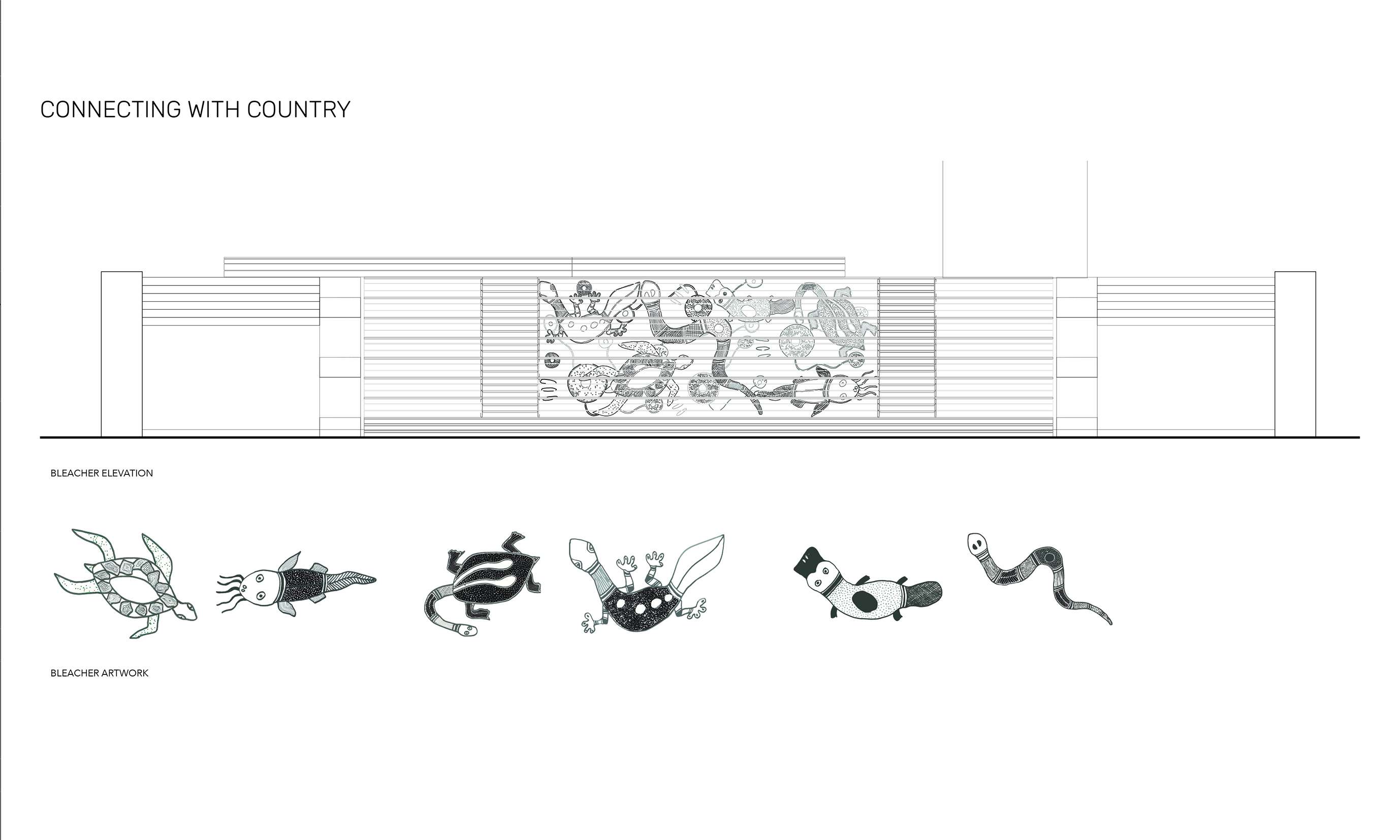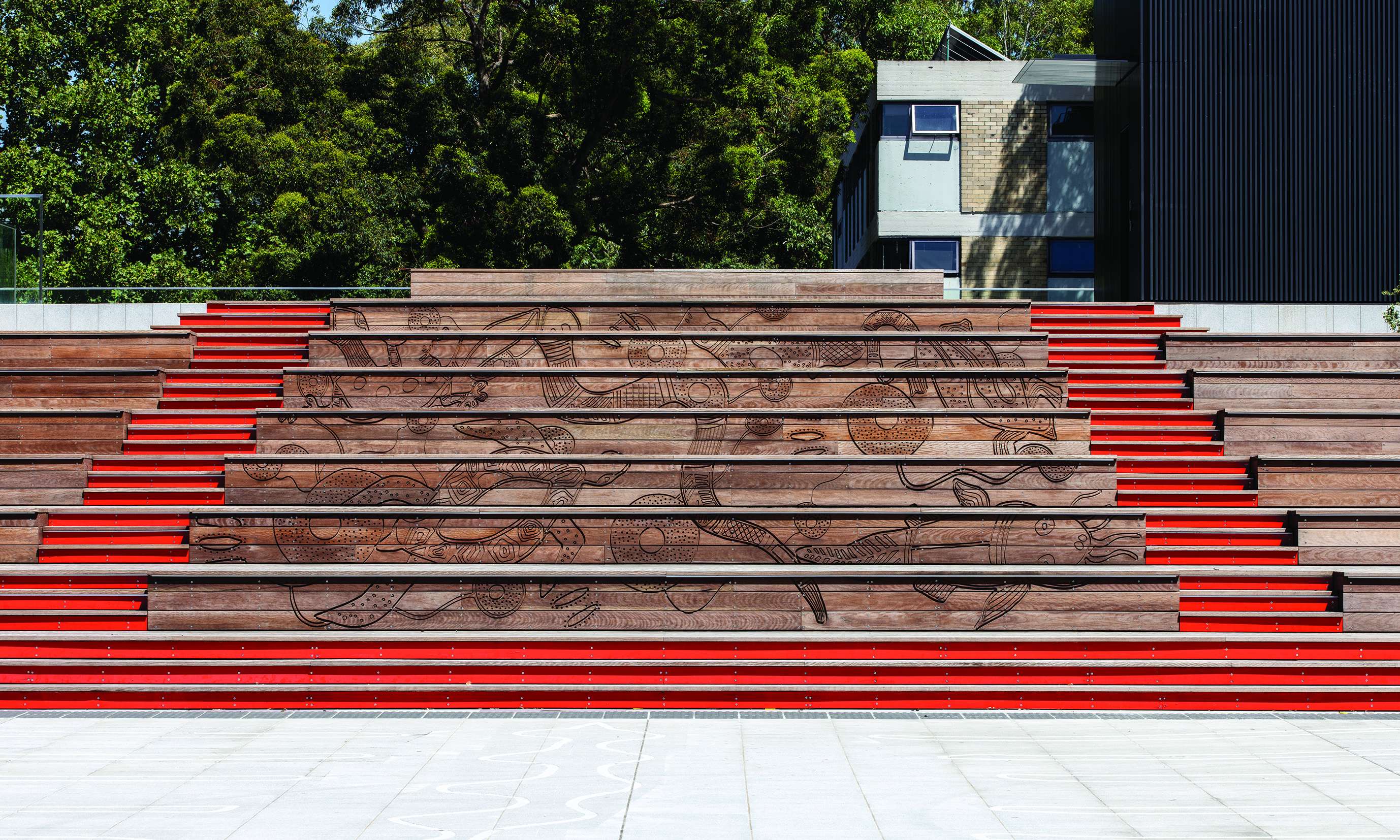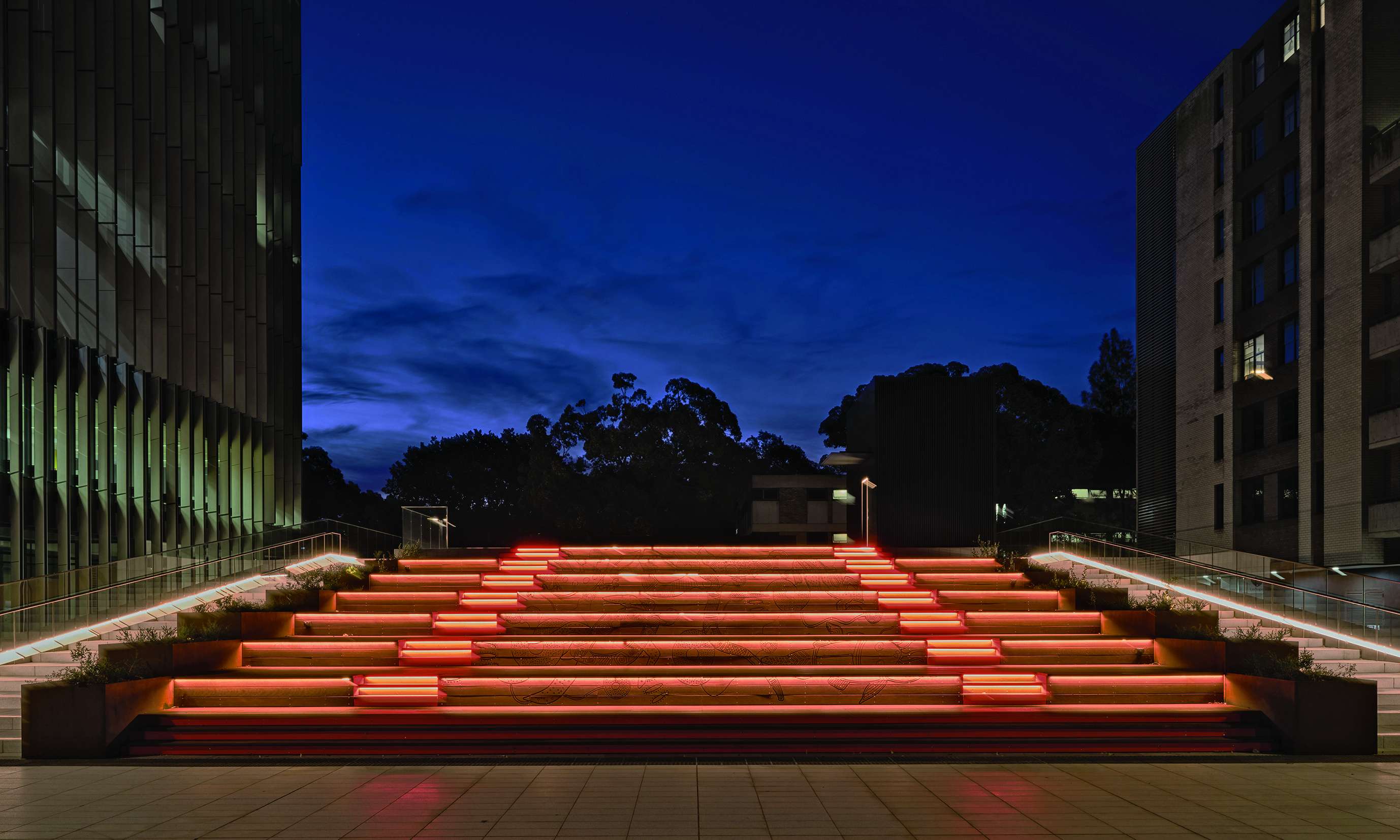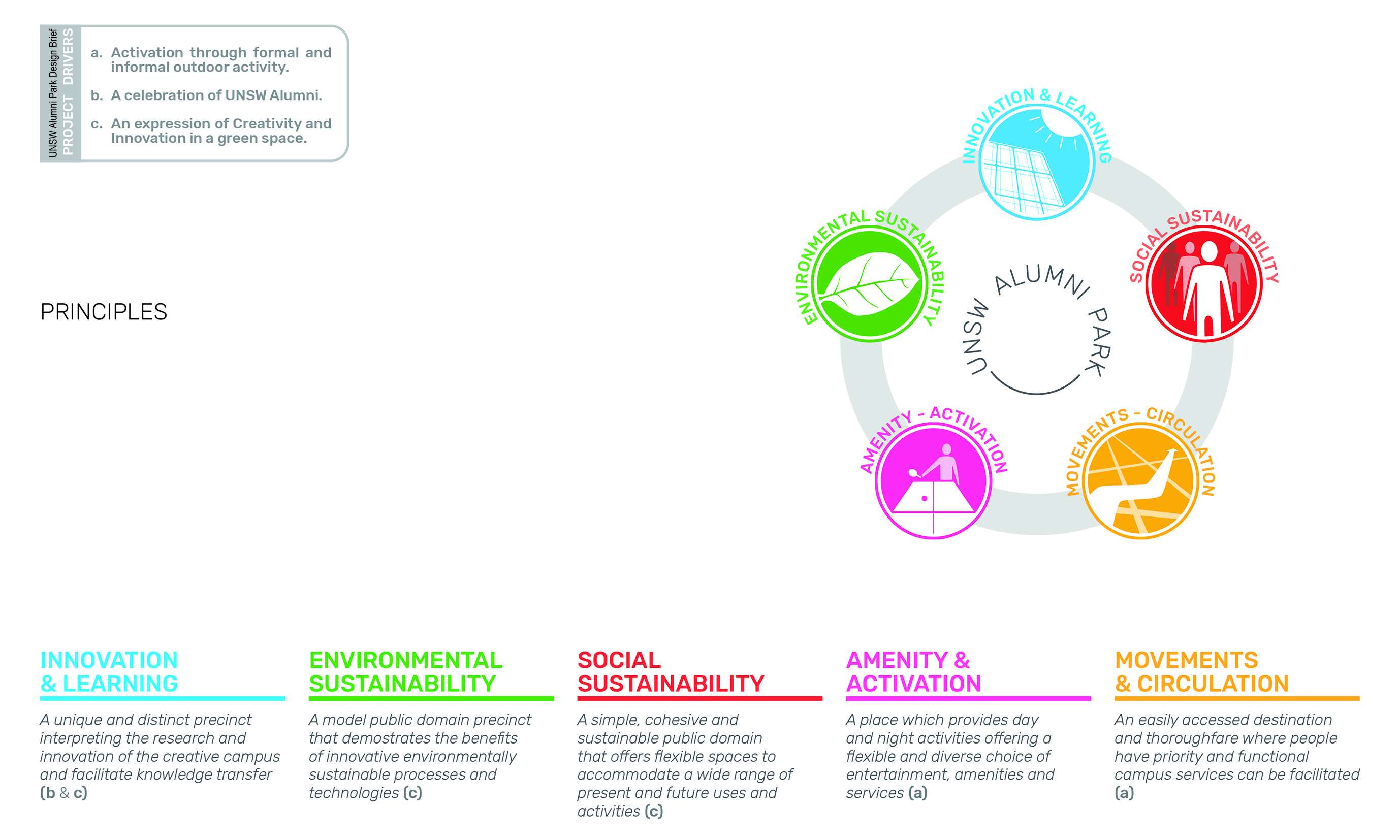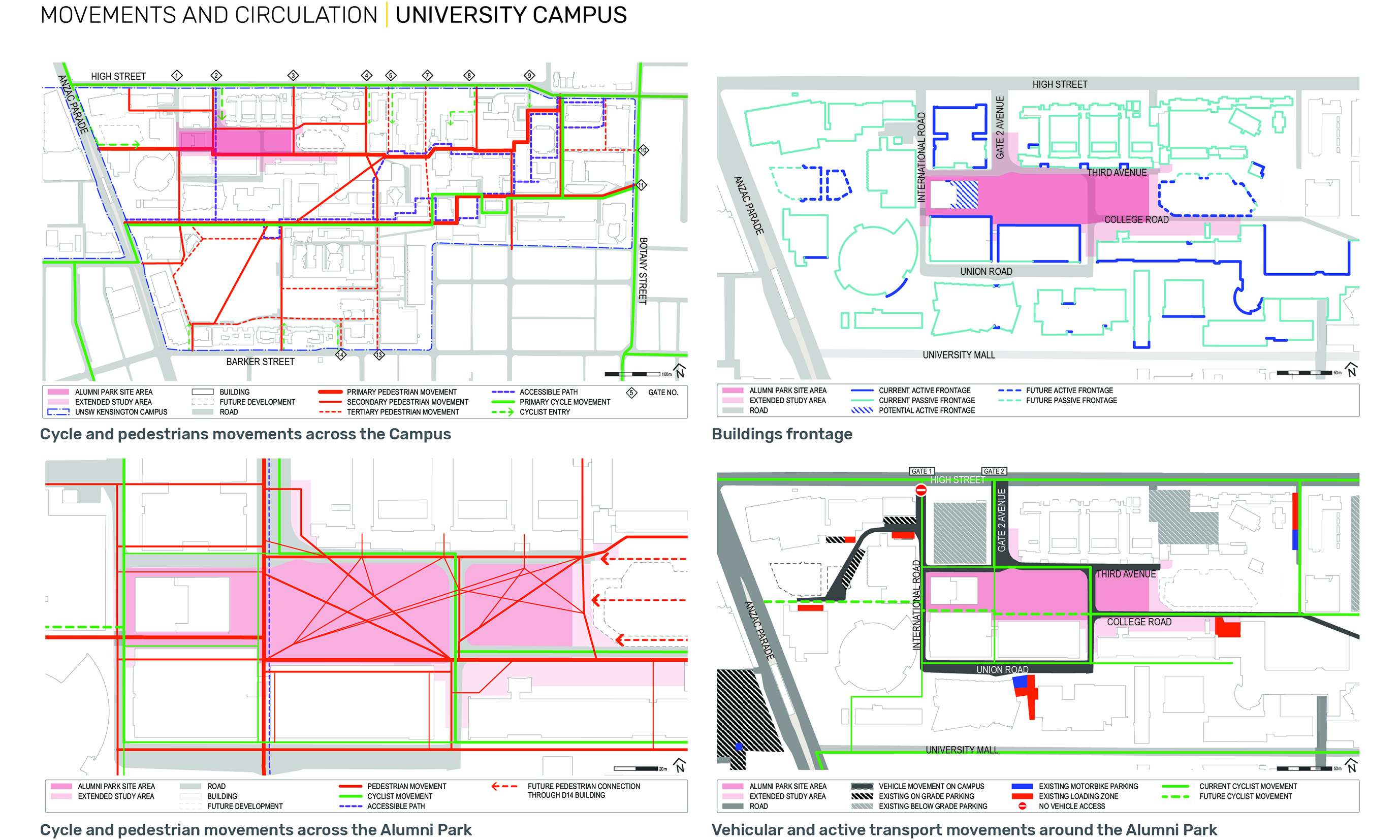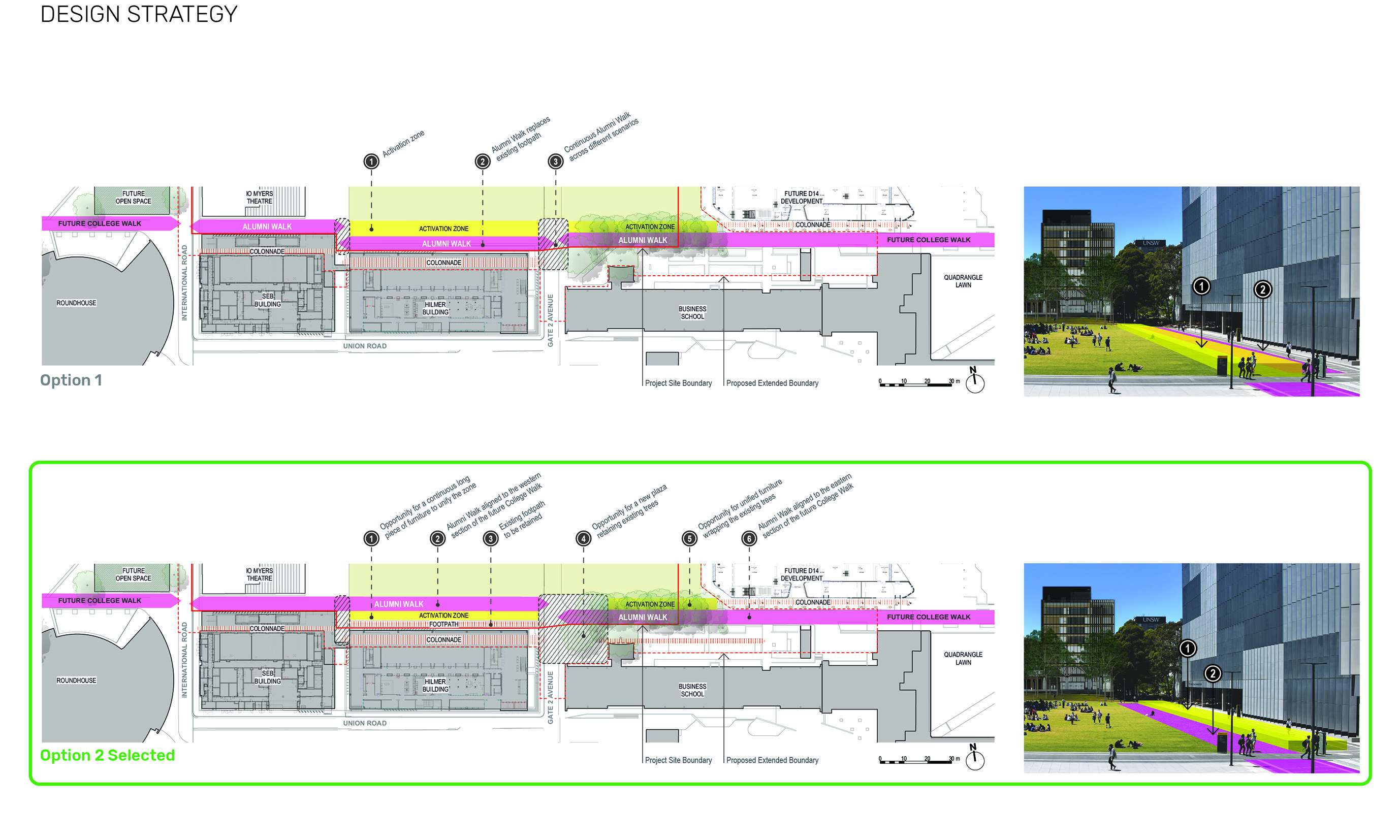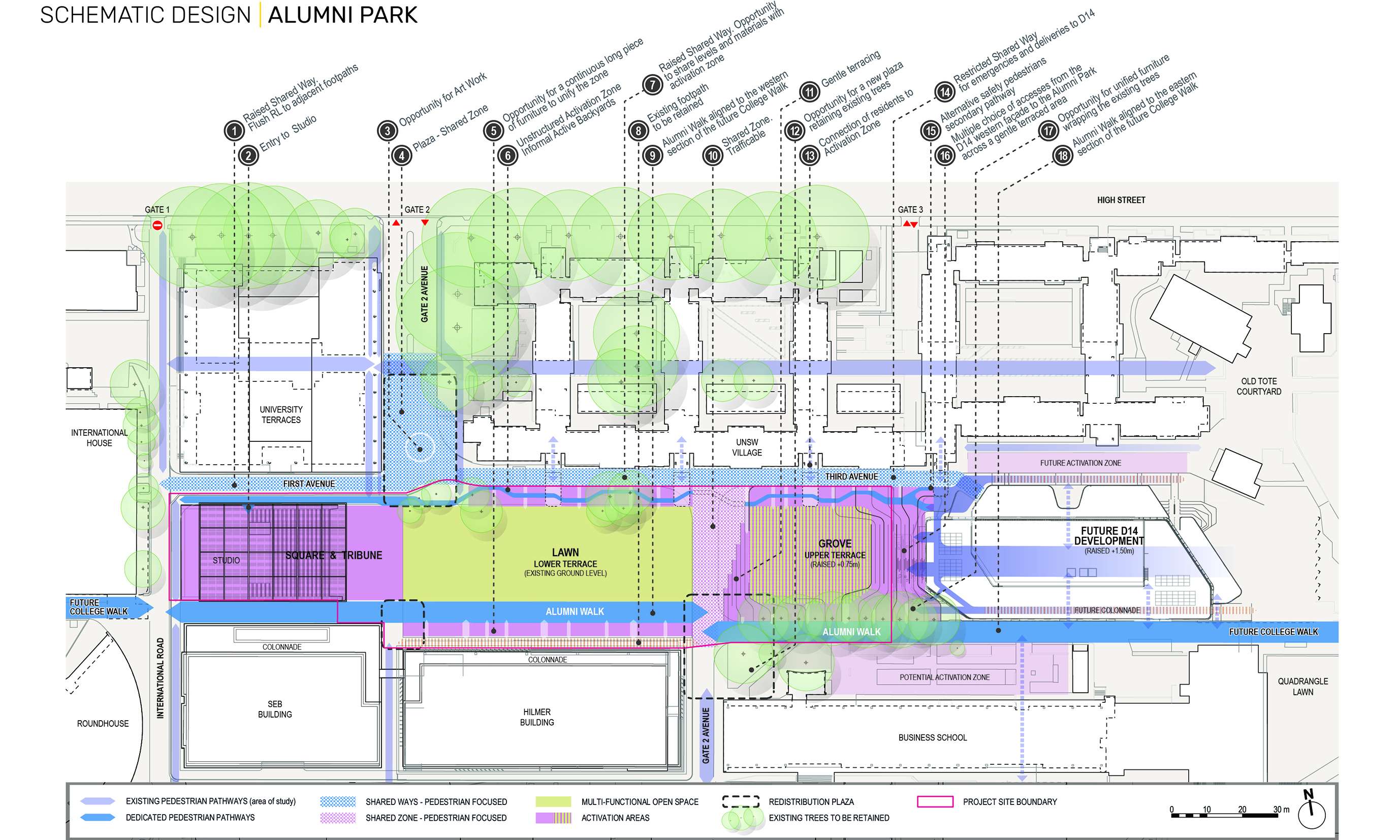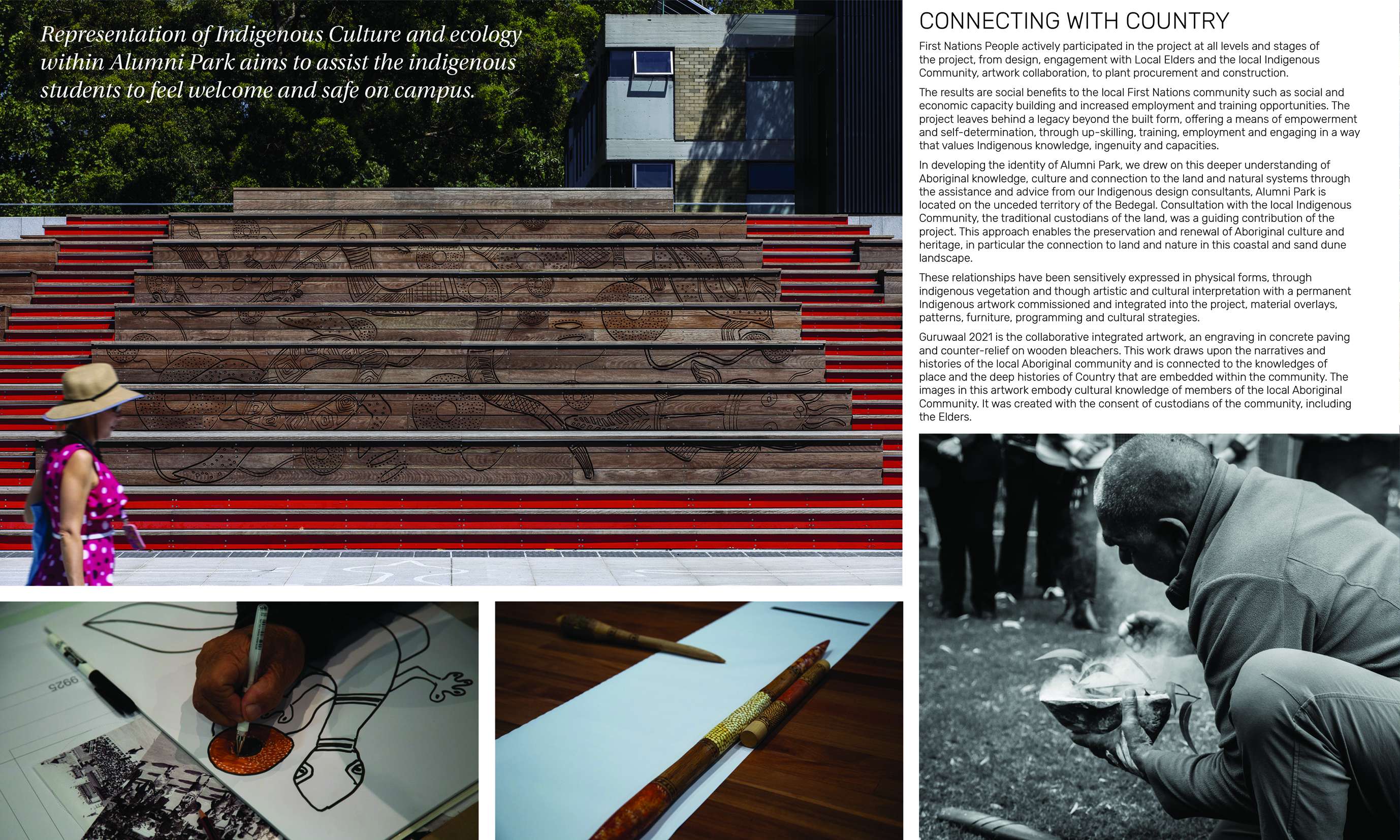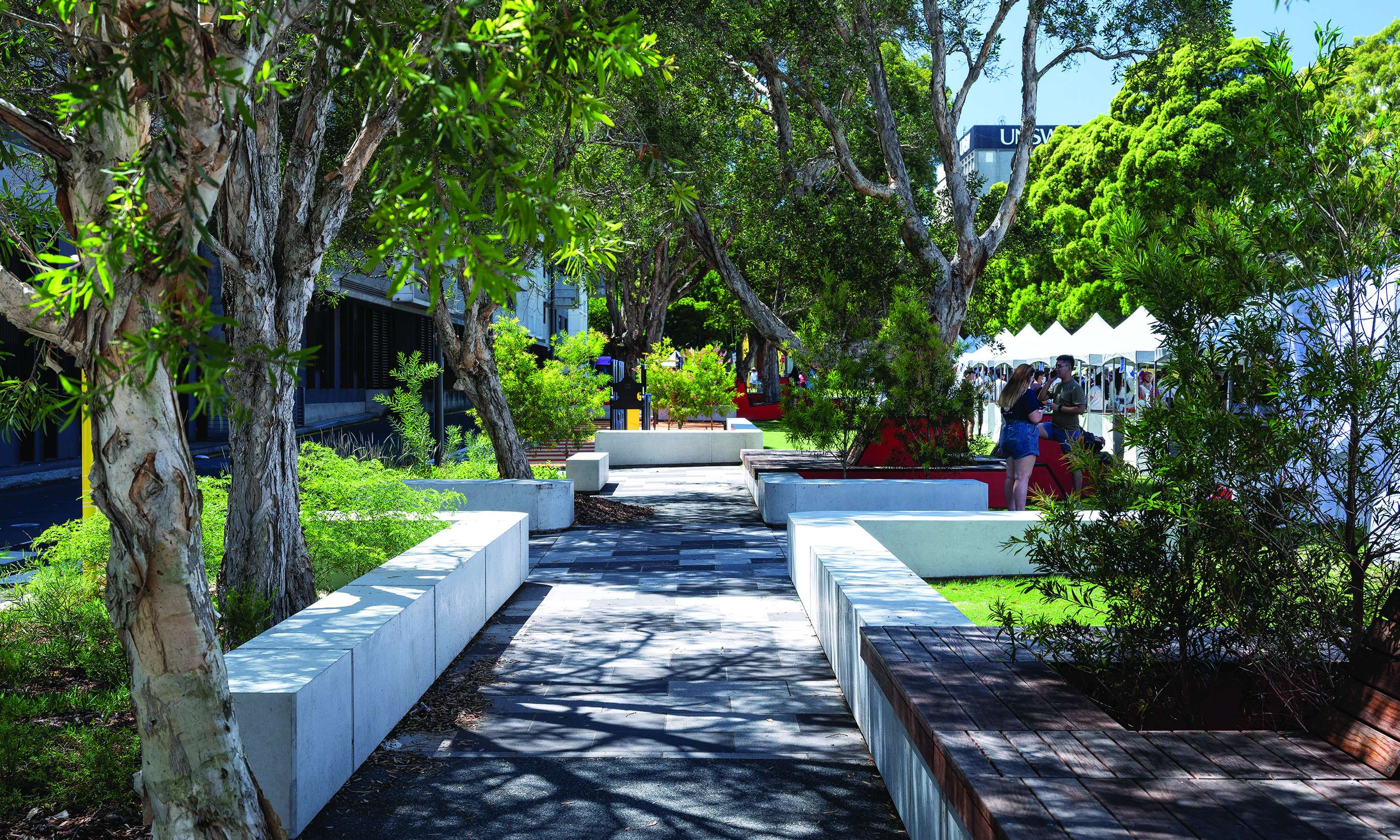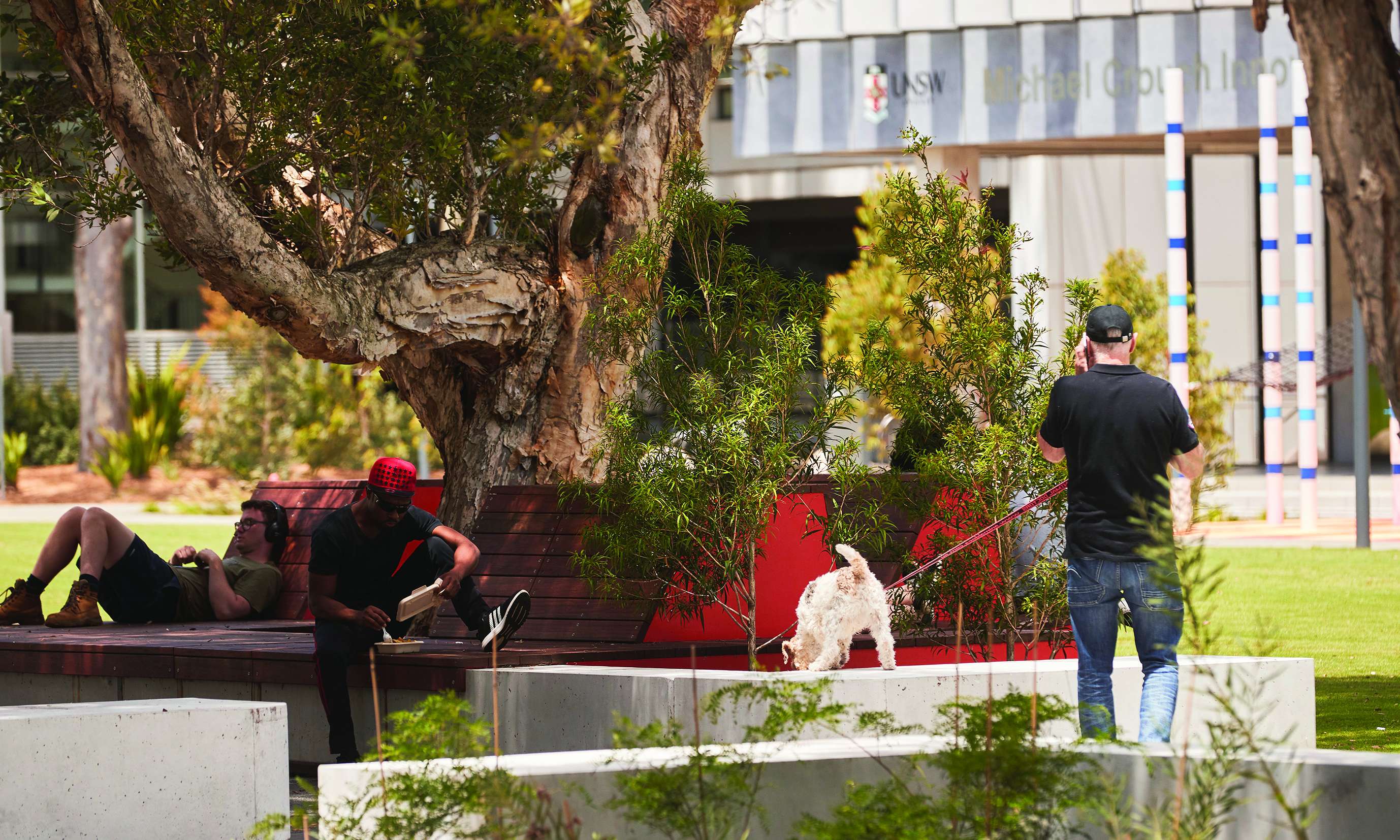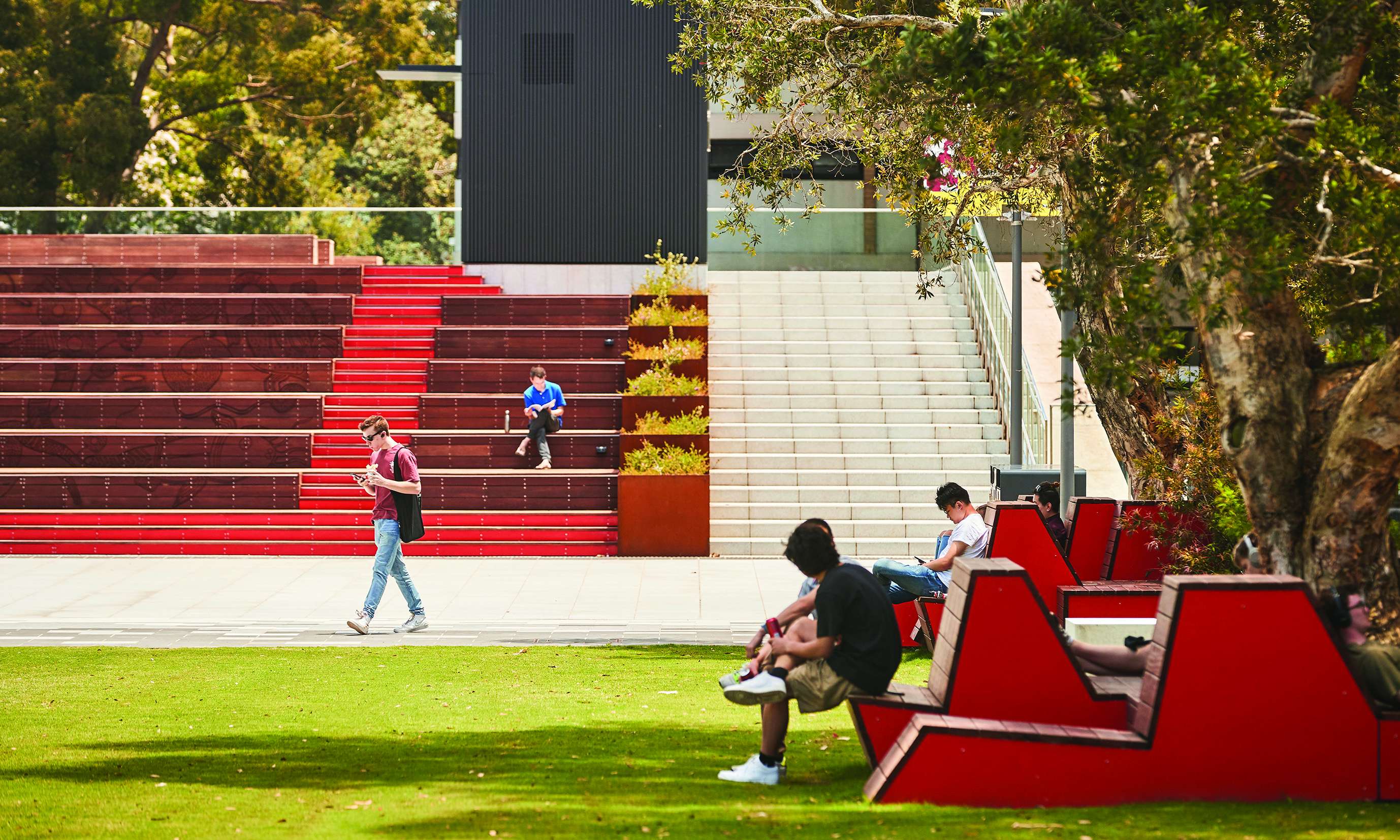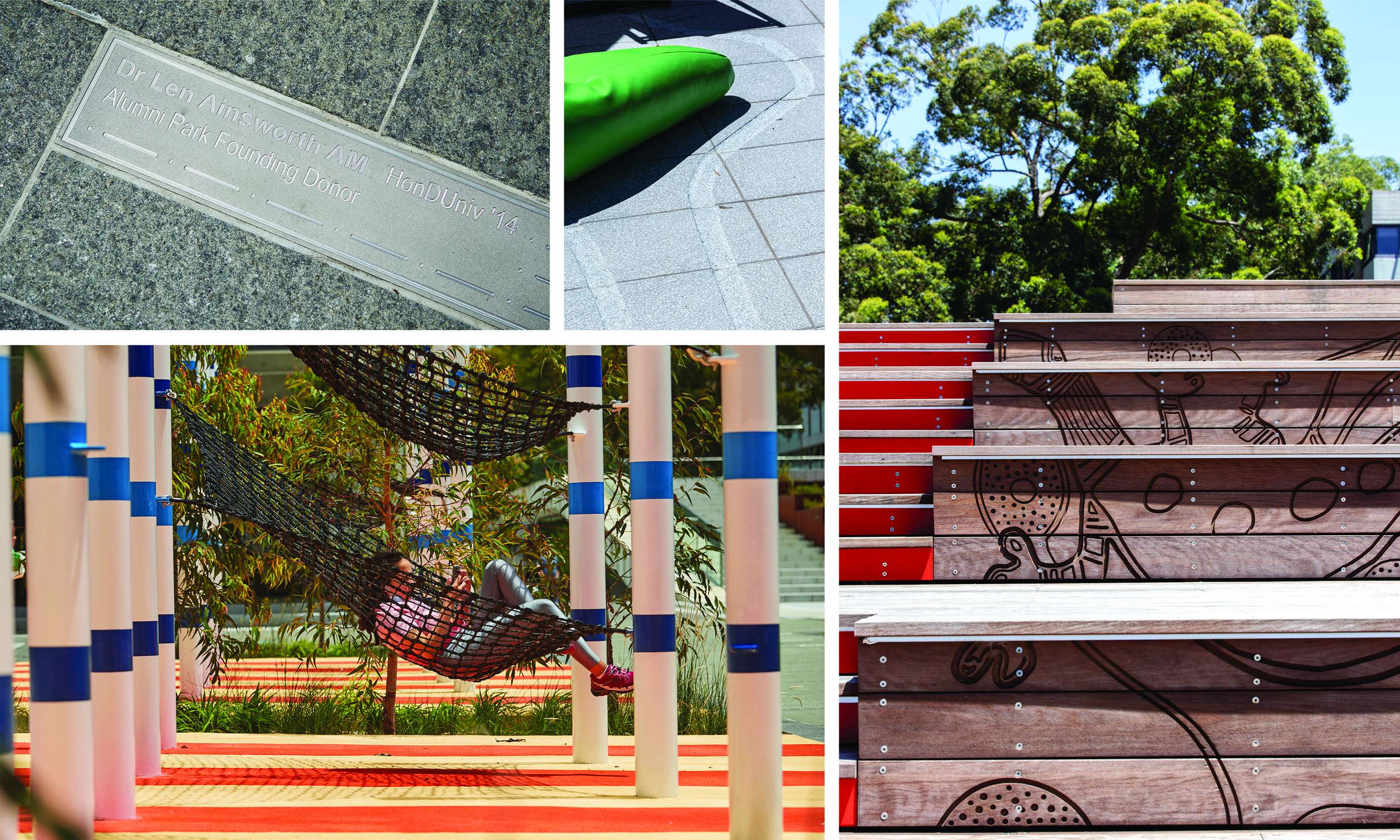 Positioned on the Kensington Campus 'Cultural Spine' of The University of New South Wales, Alumni Park promotes creativity, innovation and the experience of current students whilst celebrating previous alumni. To maximise the use of the precinct, the primary strategy activates and intensifies the edges, increasing the capacity to draw people into the site, whilst preserving the spacious centre. Key features provide opportunities for a playful environment including outdoor gyms, foosball tables, hammocks, sundecks, lounges and an outdoor theatre.
The Tribune, central to the project, is transformed into a meeting place for seating, ceremony and performance, accommodating programmed and unexpected uses. Rationalising the pedestrian and vehicle movements provides a safe environment for all users with minimal disruption to the activities in the open space. Paperbark trees along the edge of the site recall the historic swamps and native landscapes of the site. Elevated timber platforms protect the tree's roots, providing shaded seating under the canopy and highlight the trees importance in the park. A new colonnade of trees is punctuated with an installation of hammocks suspended from decorated columns, echoing the façade of the innovation centre behind.
The design draws on a deeper understanding of Aboriginal knowledge, culture and connection to the land and natural systems. First Nations People actively participated in the project at all stages, from design, engagement with the local community, to artwork collaboration and plant procurement. The project leaves behind a legacy beyond the built form, offering a means of empowerment and self-determination, through up-skilling, training, employment and engaging in a way that values Indigenous knowledge, ingenuity and capacities. The Park delivers the University's aim to provide a quality renewed open space asset that meets the recreation, leisure, learning and cultural needs of the University students, staff and broader public.
Project Team:
Landscape Architects, Project Lead Designer and Manager: Spackman Mossop Michaels
Architectural sub consultant and Community Art Facilitator: McGregor Westlake Architecture
Indigenous design consultant: WSP
Collaborative Artwork: Uncle Greg Simms (Gadigal/Dharug), with guidance by Aunty Marjorie Dixon (Bidjigal) and Uncle Assen Timbery (Bidjigal) and interpretations by Danièle Hromek (Budawang/Yuin), Djinjama and Samantha Rich (Wiradjuri), Wonder See Discover.
Plants supplier: INDIGIGROW (the nursery is a social enterprise from First Hand Solutions, a local Aboriginal Corporation that supports resilient indigenous communities through cultural reconnection, education, employment and enterprise).
Engineering: TTW
Lighting & Electrical: JHA Engineers
-33.916144707979, 151.22894220885