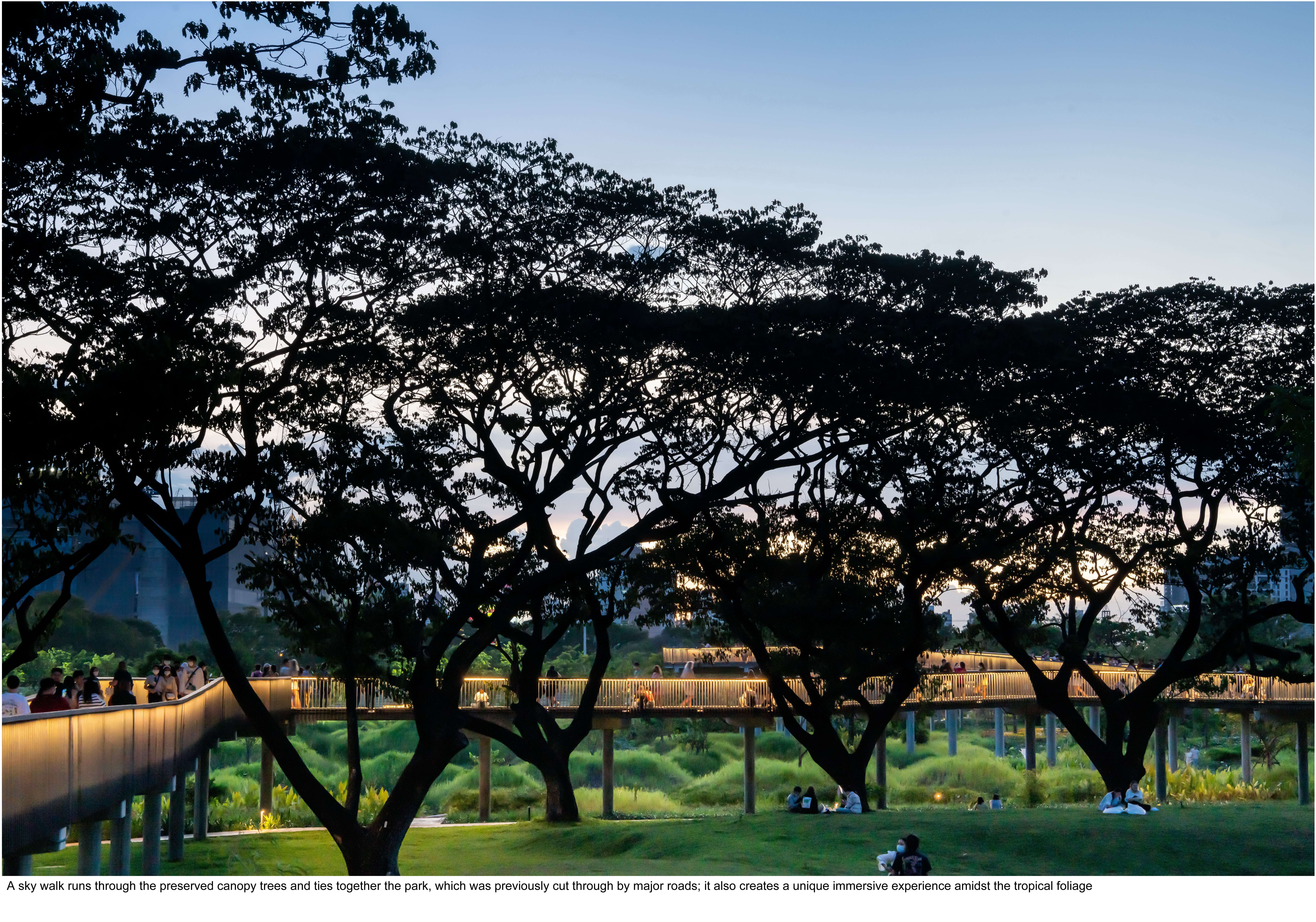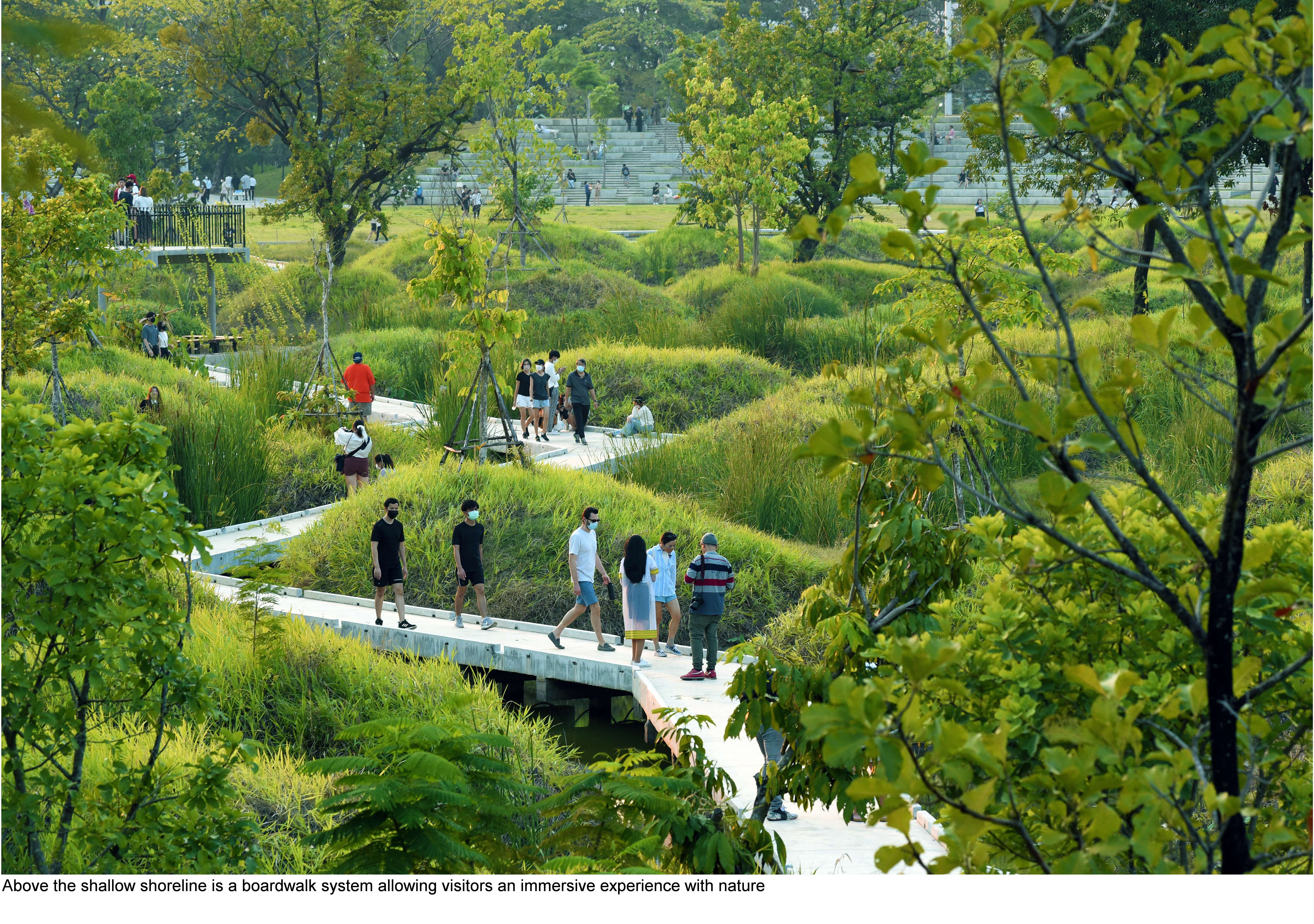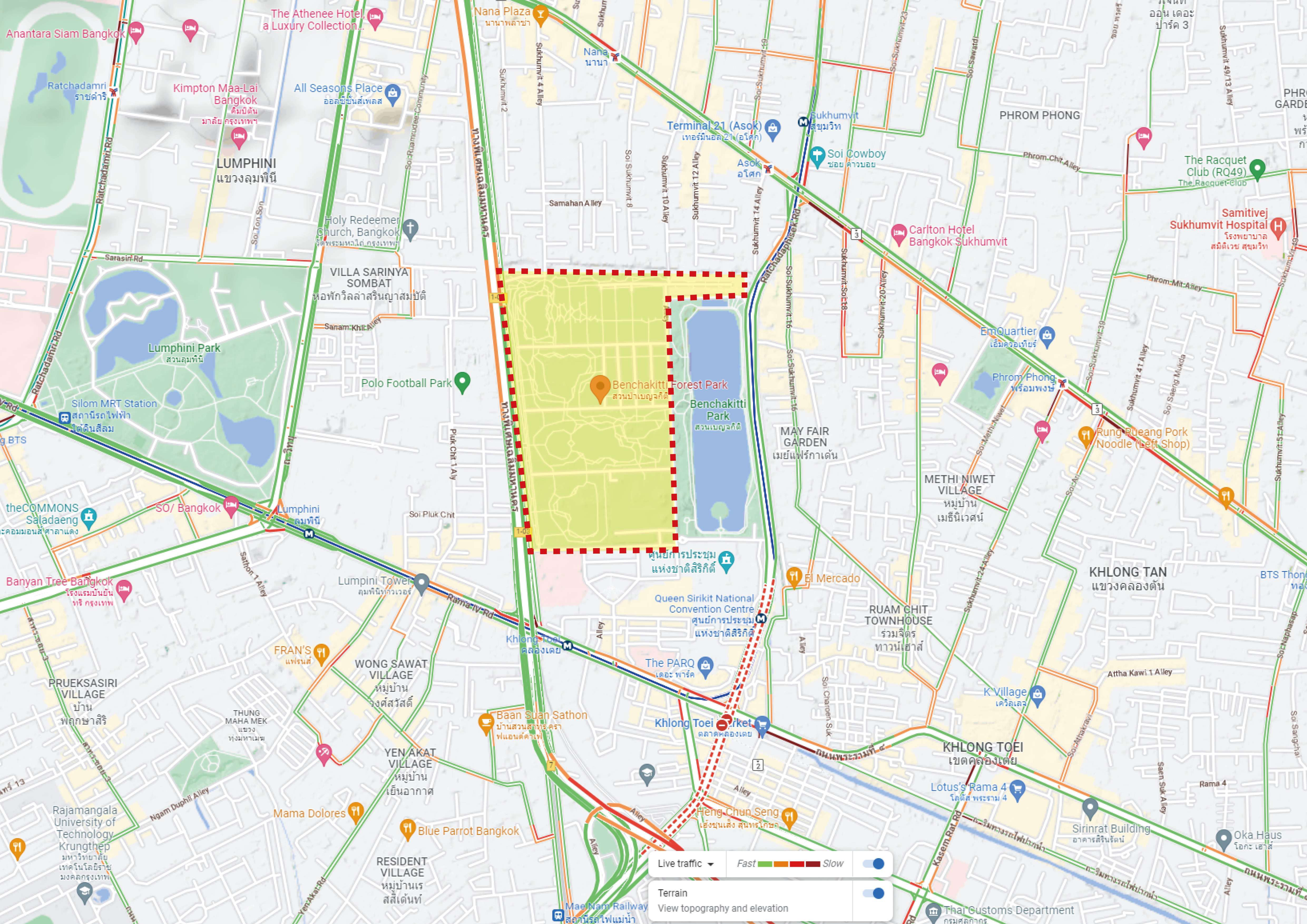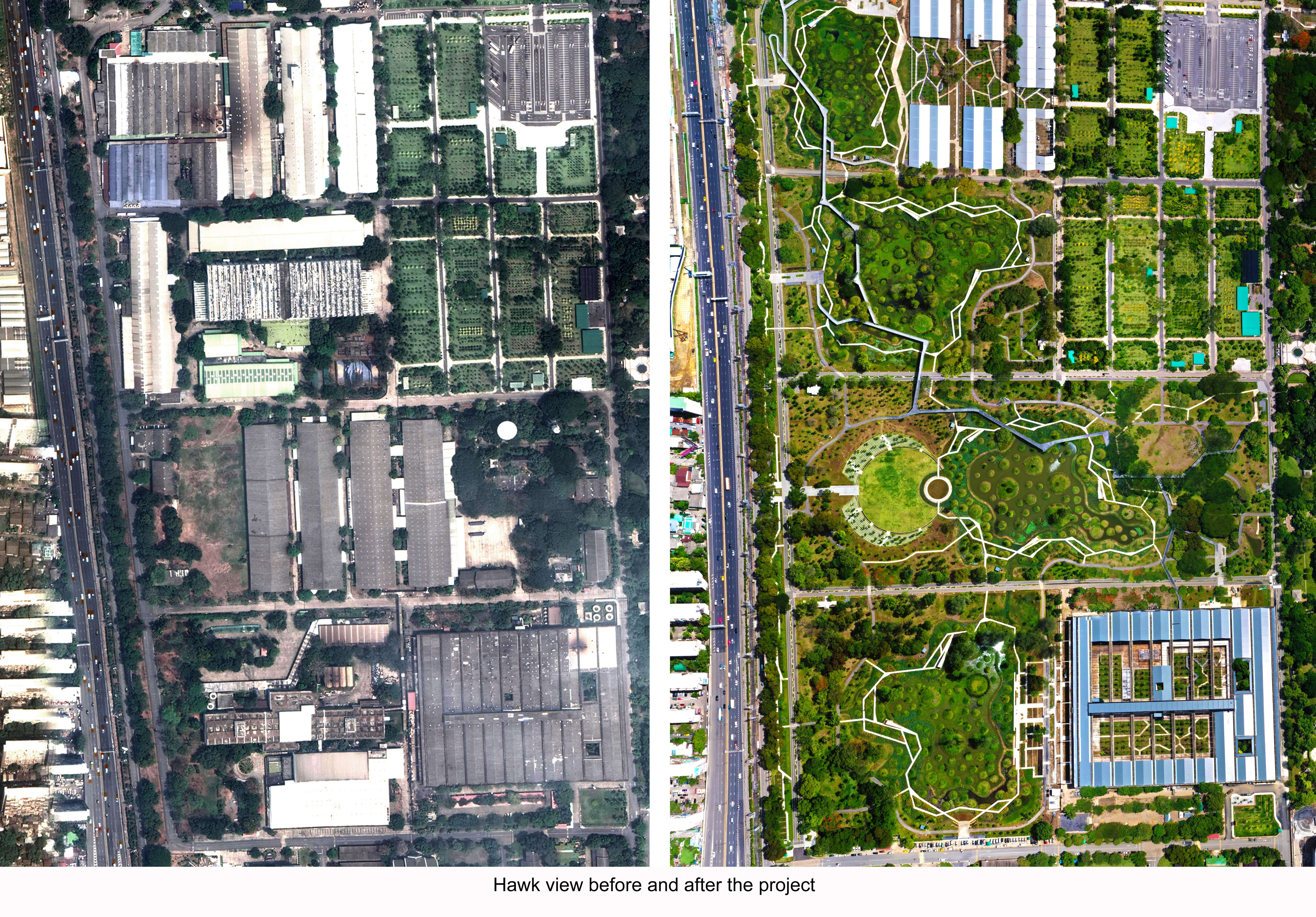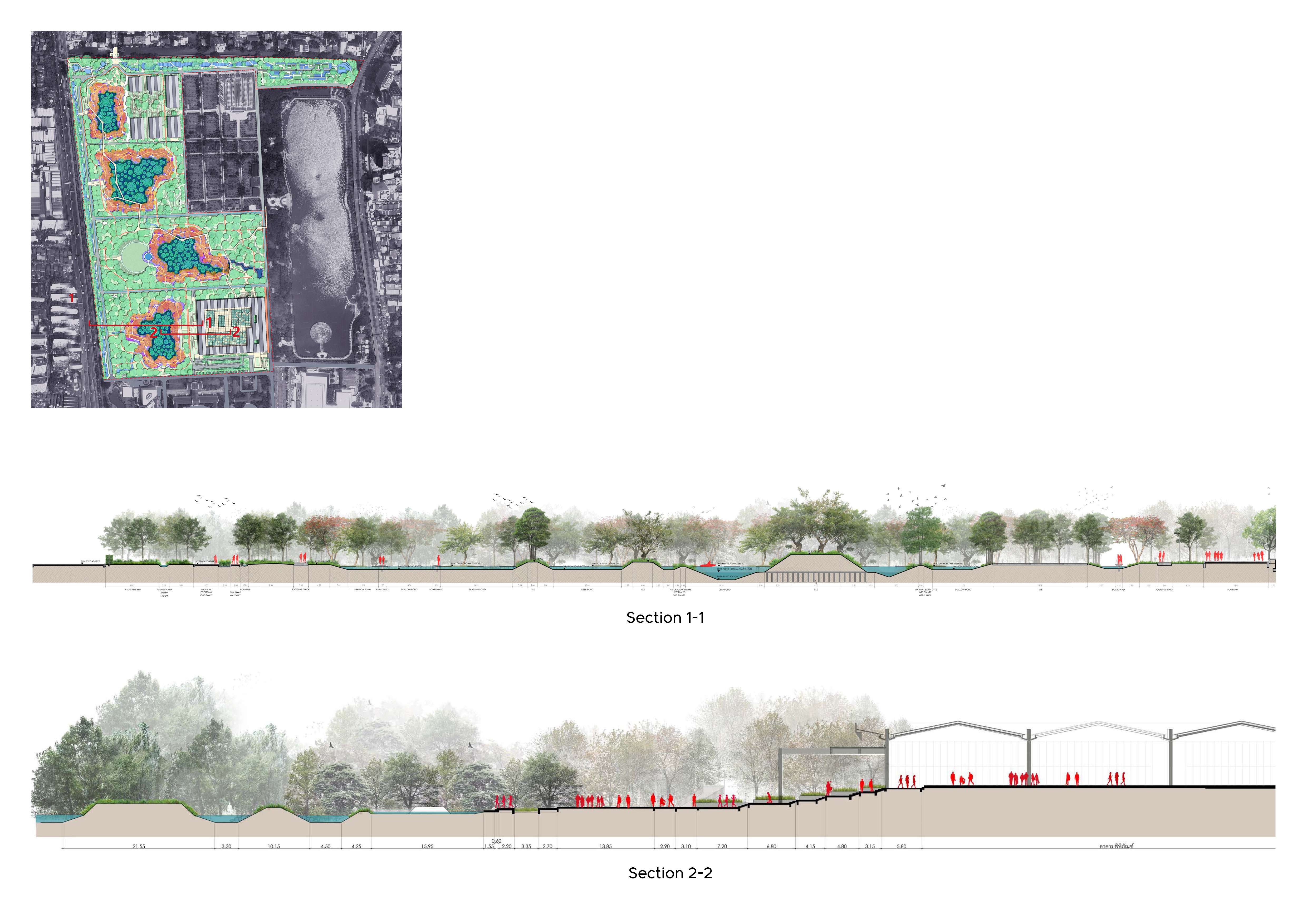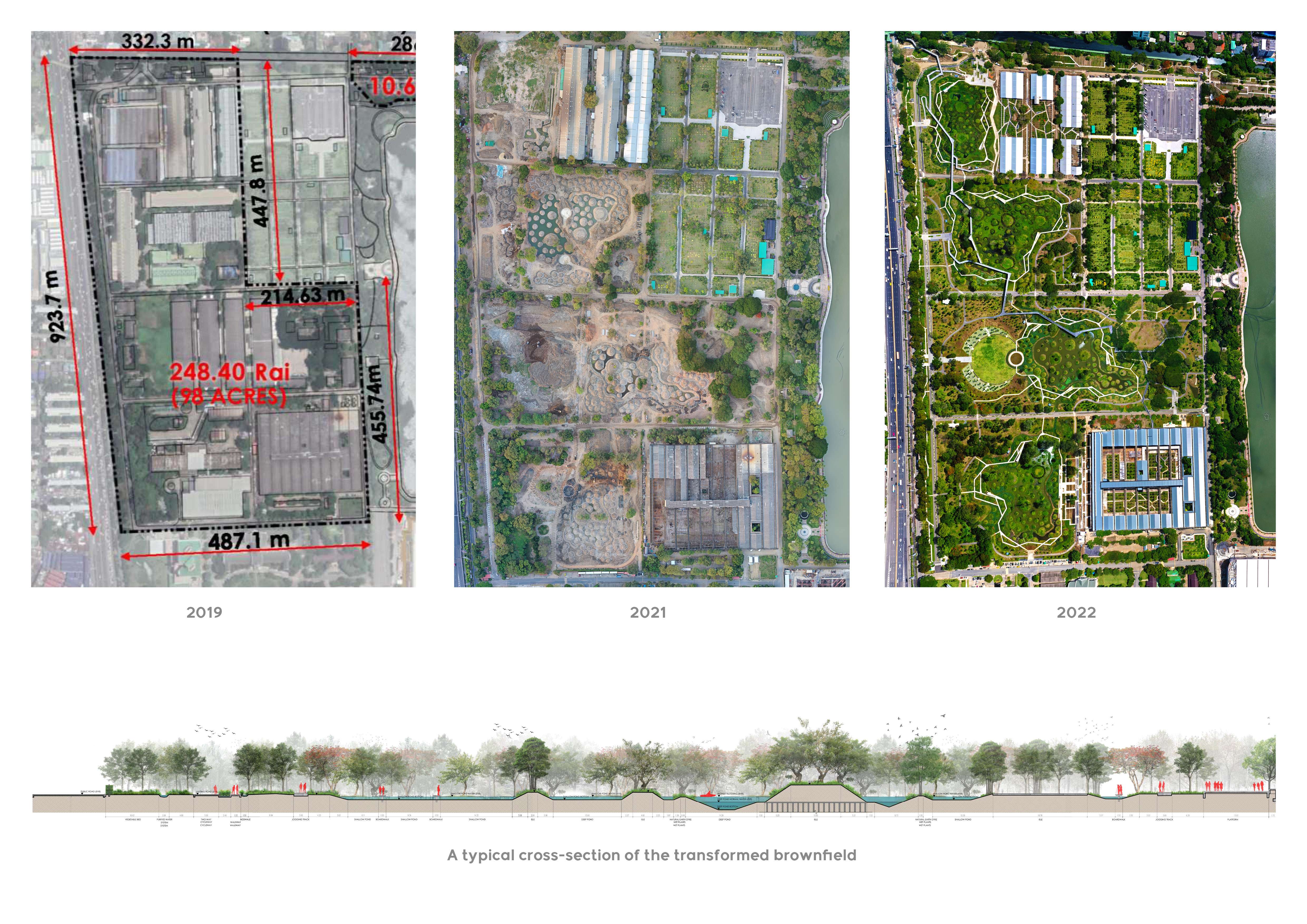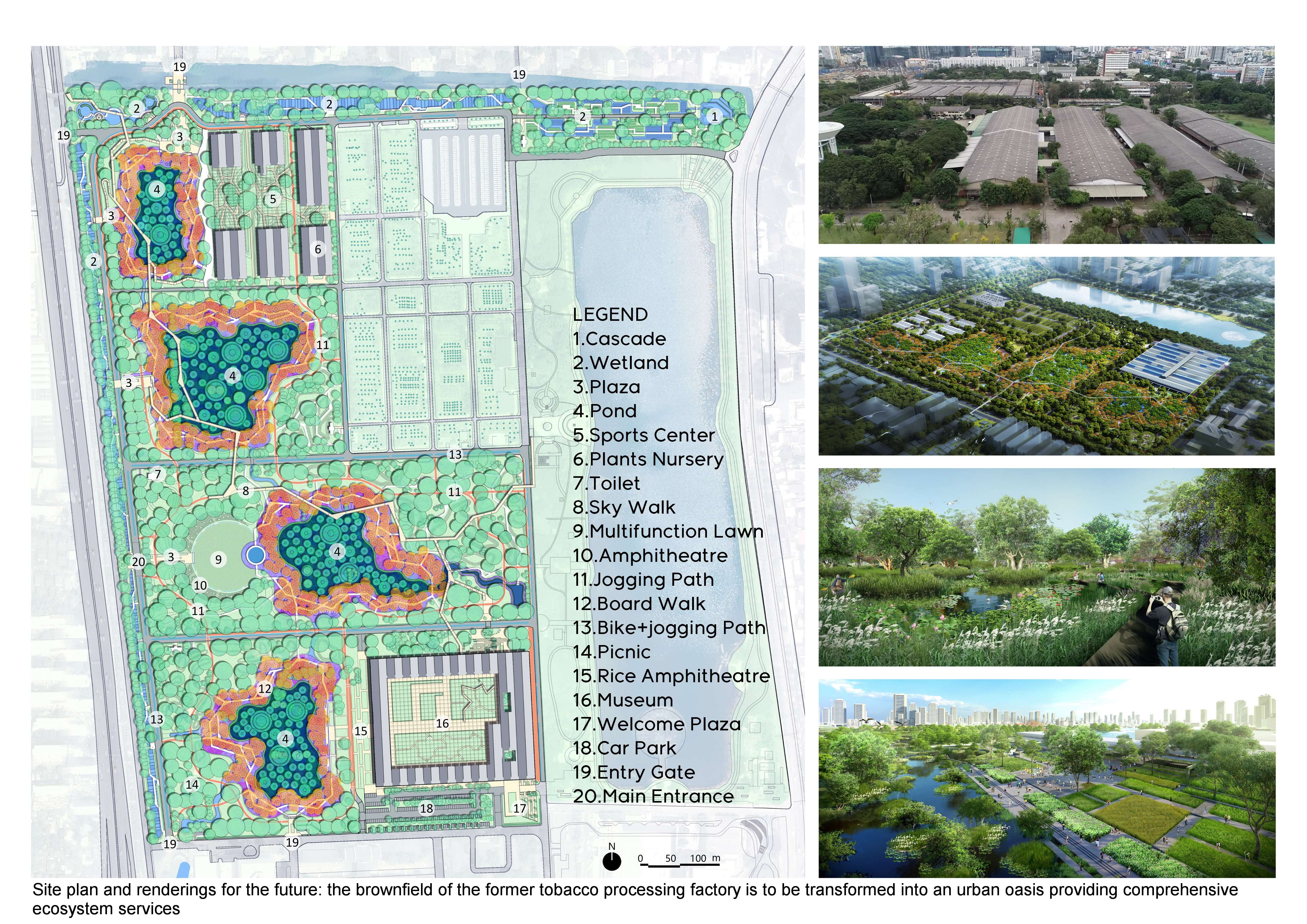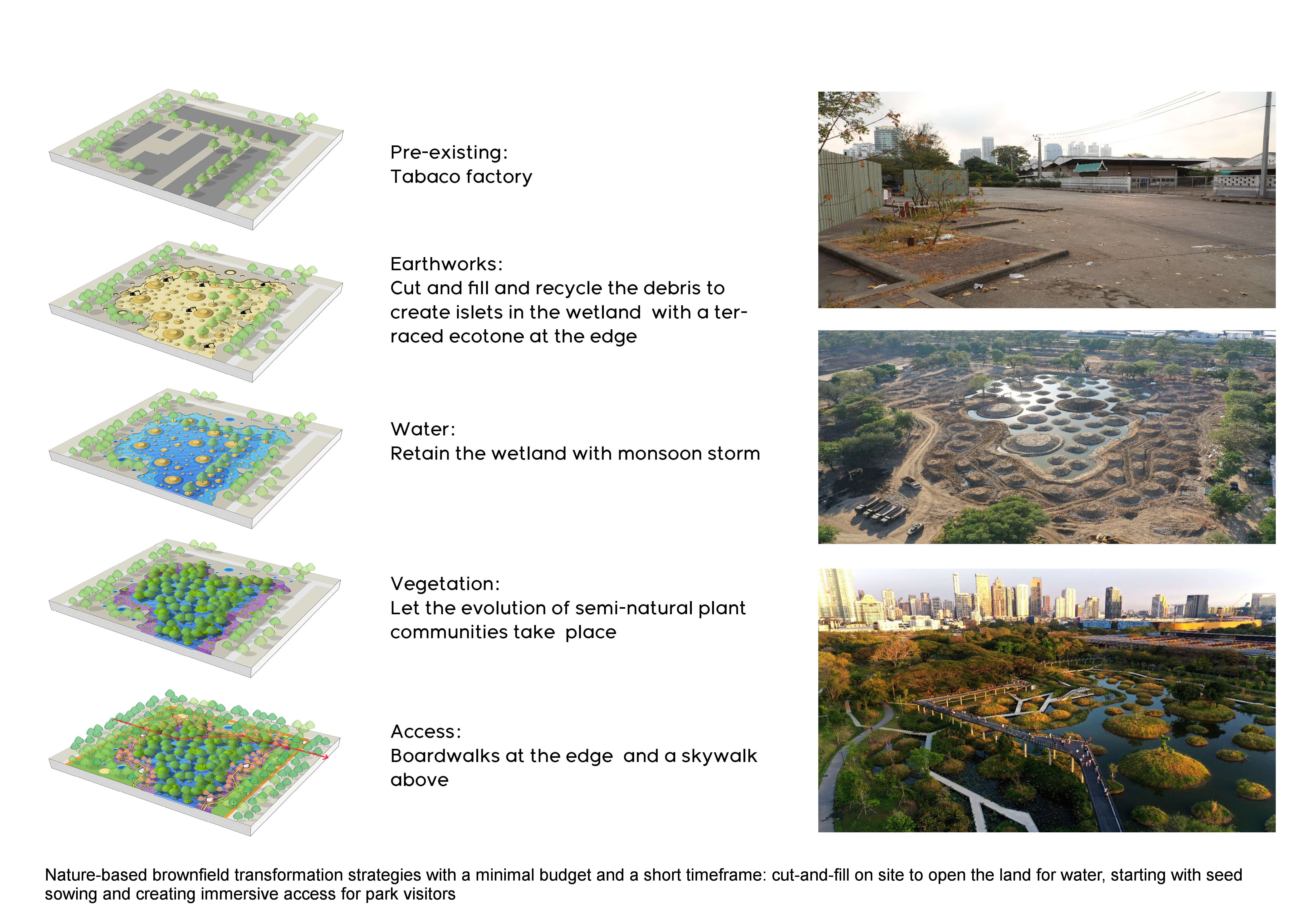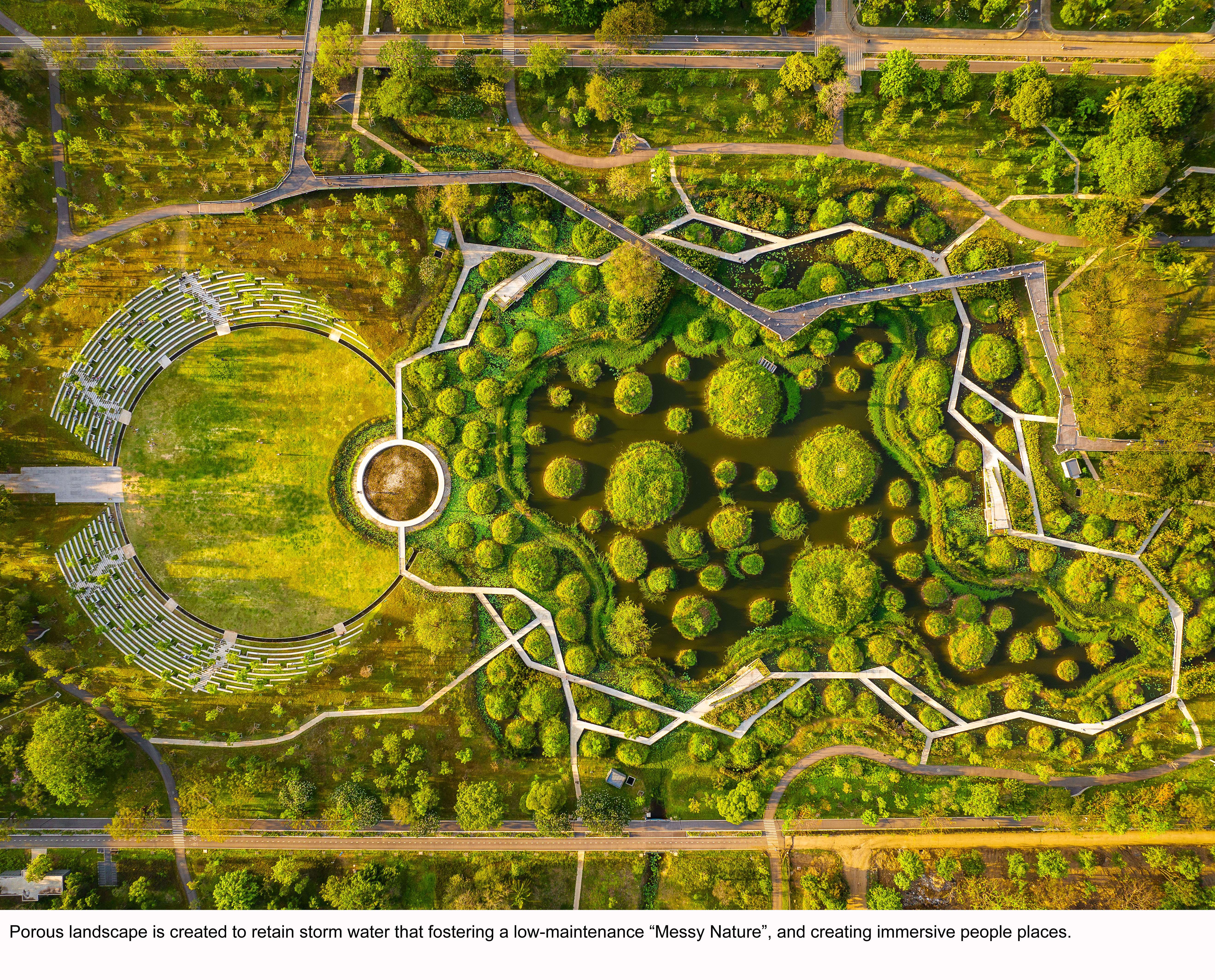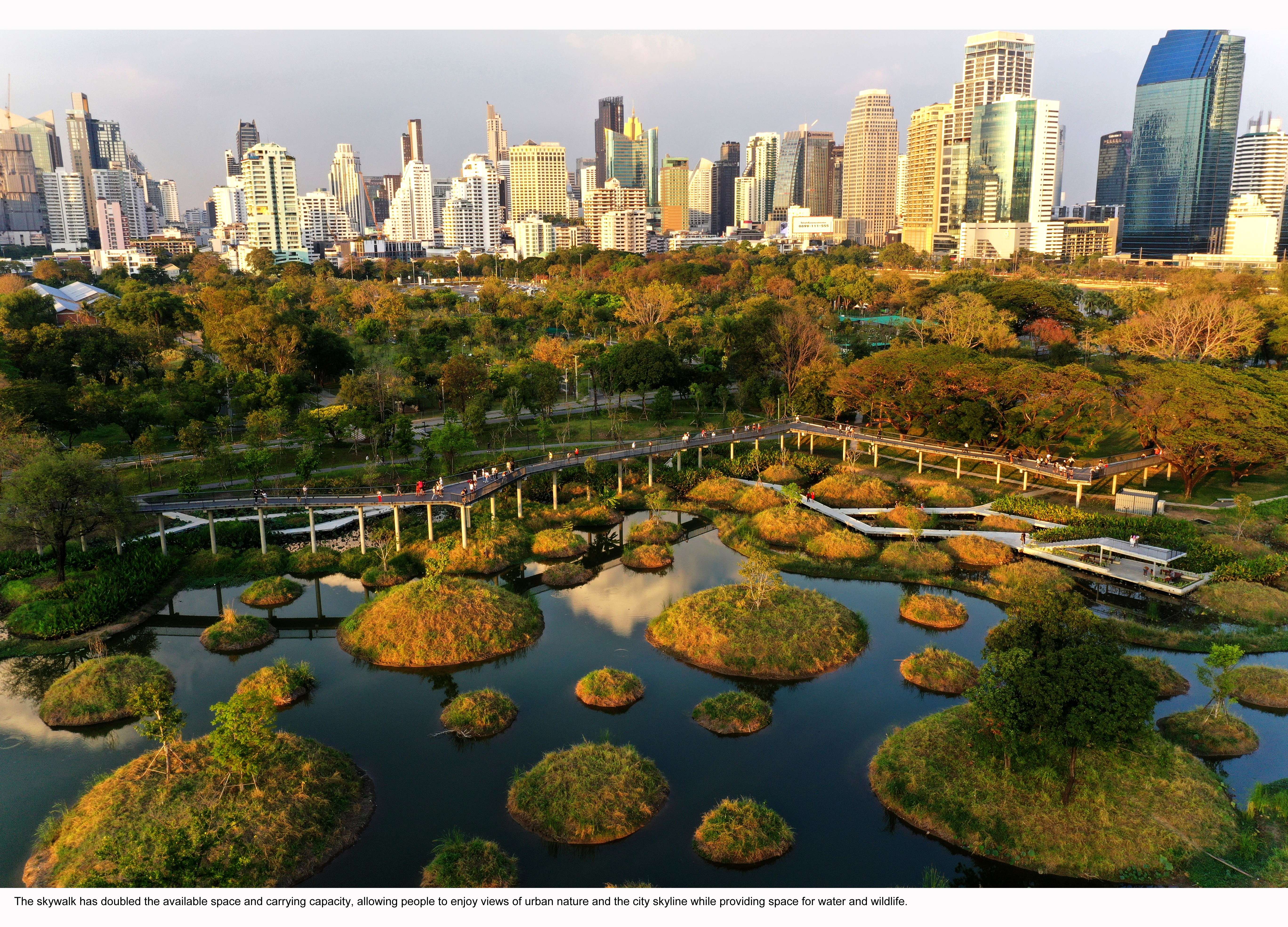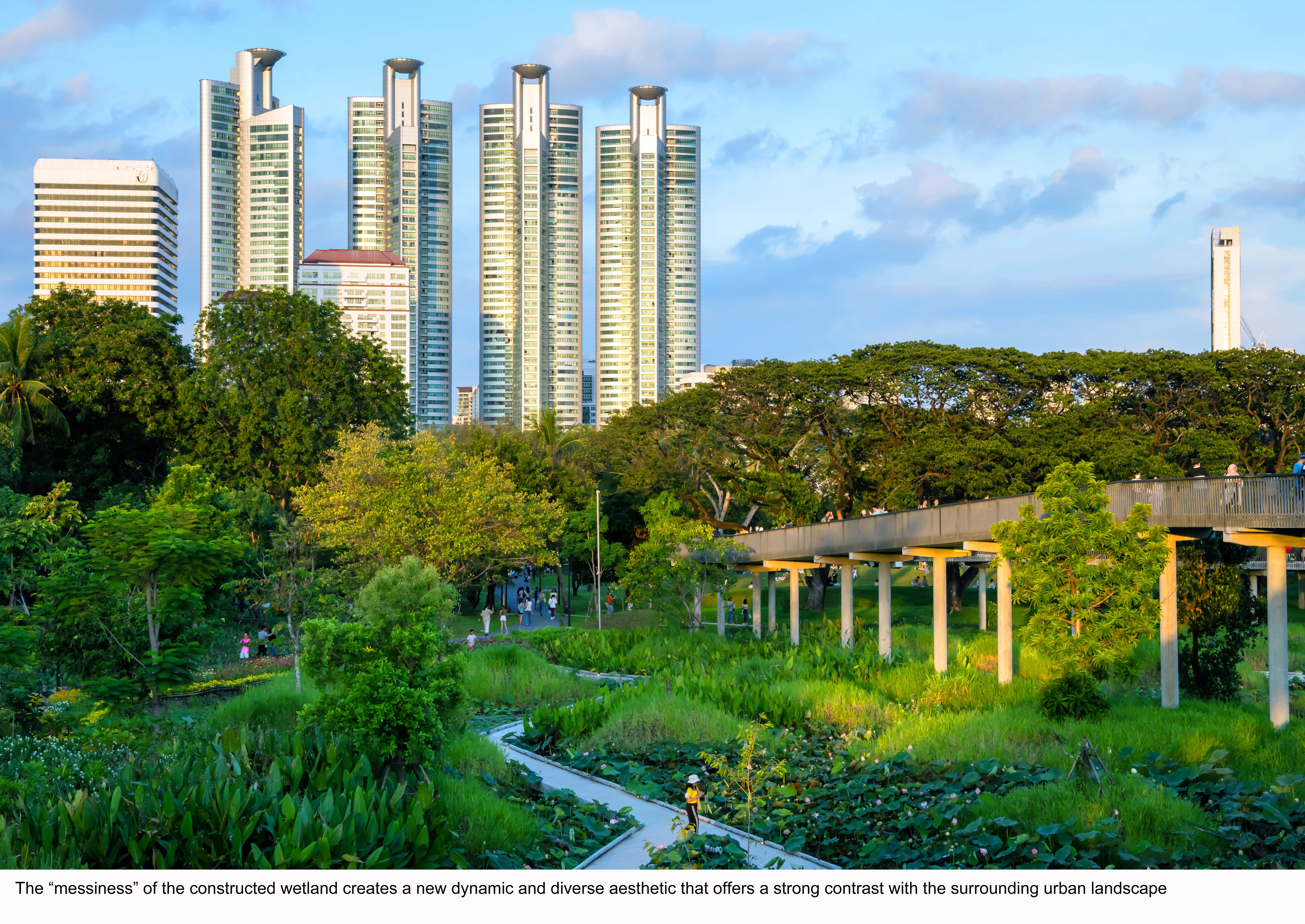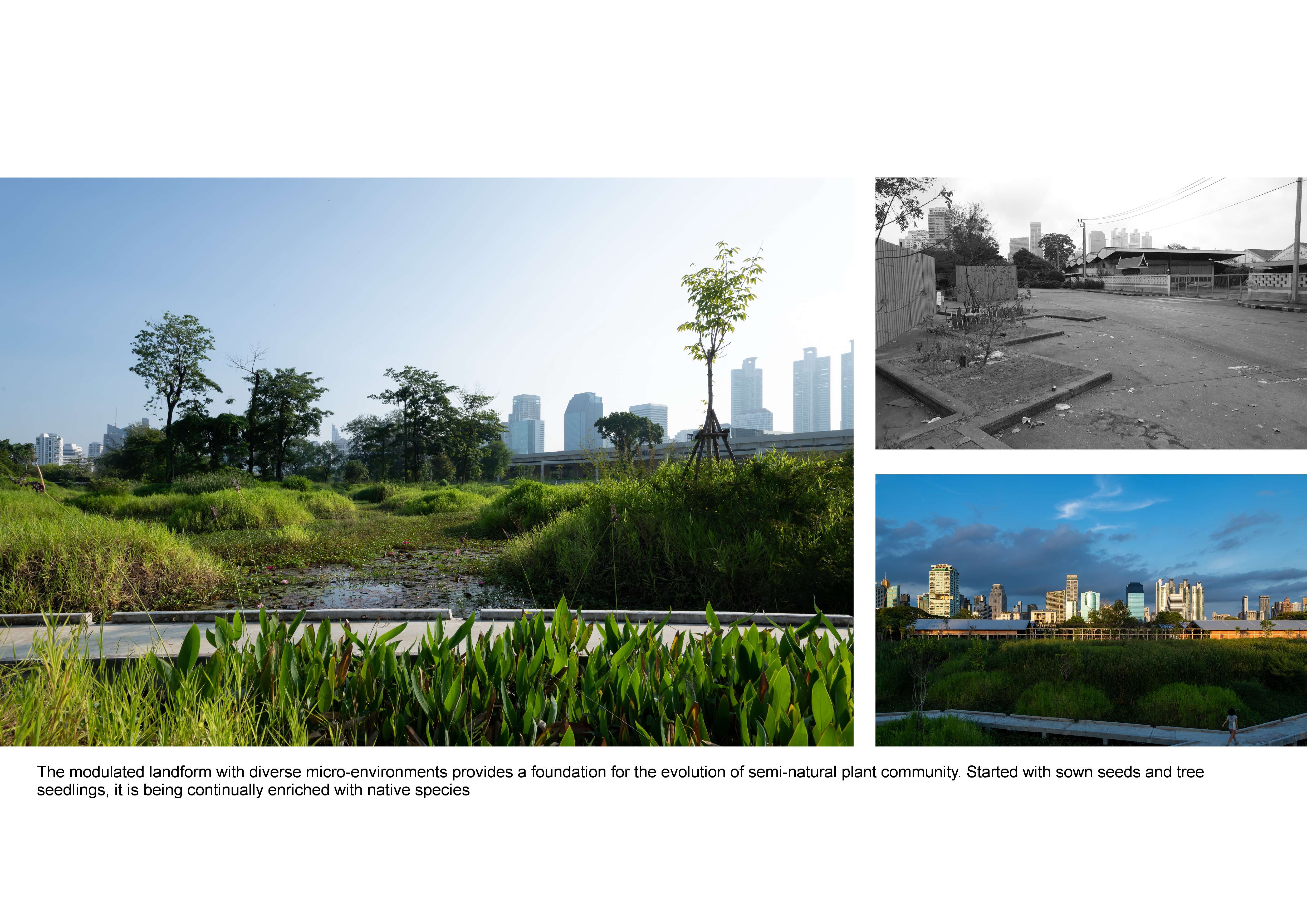 Benjakitti Forest Park: Transforming a Brownfield into an Urban Ecological Sanctuary
Benjakitti Forest Park: Transforming a Brownfield into an Urban Ecological Sanctuary
Benjakitti Forest Park: Transforming a Brownfield into an Urban Ecological Sanctuary
1. Project Statement
In the bustling urban heart of Bangkok, our team has transformed the site of a former tobacco factory into a low-maintenance regenerative system that intercepts and reduces the destructive force of stormwater, filters contaminated water, and provides much-needed wildlife habitat. In addition, Benjakitti Forest Park now provides the largest public recreational space for residents of downtown Bangkok and has become a new cultural symbol for The capital city. The project, completed at a low cost in a compressed timeframe of just 18 months, offers a replicable modular approach to urban engineering that can transform the lifeless, concrete-paved ground into a resilient living ecosystem that provides a full range of ecosystem services.
2. Site and challenges   
Bangkok is a densely populated city. The region experiences a monsoon climate with an average precipitation of about 1500 mm per year. The effects of global warming have resulted in increased flood risk due to Bangkok's low elevation. The site was formerly a tobacco factory. The budget was limited and was overseen by the army they did not have extensive experience managing landscape projects.
3. Design objectives and strategies
In addressing the multiple challenges of the site, the project was envisioned as a central park capable of providing holistic ecosystem services to the city, including a demonstration of a nature-based solution for urban flood control, as well as providing badly needed public space for daily recreational activities and other cultural services. Three strategies guided our work to meet these objectives:
Reuse and recycle: All existing trees on site were preserved and integrated into the park design. Existing factory buildings were repurposed to house the sports center and museum. The demolished concrete materials were recycled for the earthwork foundation and paving.
Creating porosity and wetlands: Cut-and-fill techniques were used to transform the impermeable, concrete-paved ground into a spongy and porous landscape of wetlands dotted with islets, which is expected to retain up to 200,000M3 of stormwater from the surrounding area during the monsoon season. This tilled landscape also transformed the otherwise hard clay surface soil into a wet and spongy habitat, allowing a rich native plant community to establish itself with minimal irrigation or maintenance needed during the dry season. This modular landscape can be easily executed with a single excavator and minimizes dependence on skilled labor.
Fostering a low-maintenance "Messy Nature": The modulated landform with diverse micro-environments was sown with seeds and planted with tree seedlings, creating a foundation for the subsequent evolution of a semi-natural plant community creating a new, highly dynamic, and diverse aesthetic that sharply contrasts with the surrounding urban landscape.
Creating immersive places for people: Multiple boardwalks and a skywalk were designed that tie together the entire park and create a uniquely immersive experience amidst the tropical foliage.