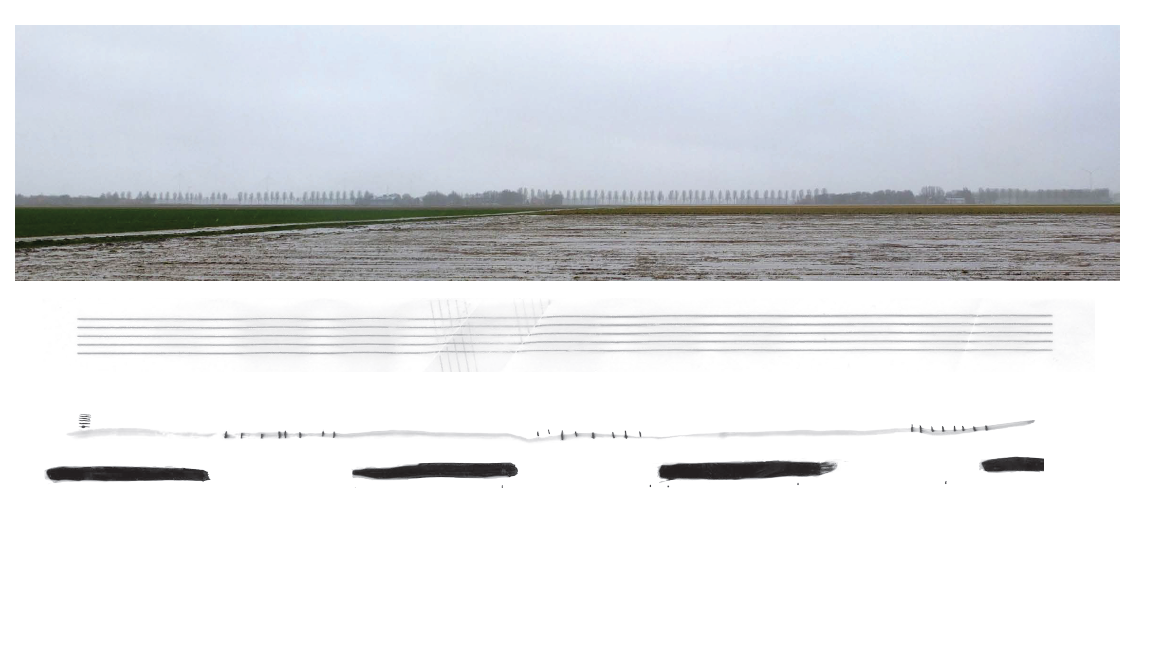 For an agricultural landscape freed from its antropic form
Nature in cities
Ecole Nationale Supérieure de Paysage de Versailles
This graduation project is an invitation to explore a typical Dutch landscape : the Noordoostpolder.
Covering a land of 59 500 ha of great sedimented soil, this polder was built in the 40's for agricultural purposes.
This polder used land reclaimed from the artificial IJsselmeer lake (land reclaimed previously from the northern see) to create a coherent layout that integrates agricultural and urban elements at once within its perfect grid.
Farms and trees composed the horizon in a straight and precise alignment, where all recurring elements are laid out like musical rhythmic loops.
Every aspects of this environment is man-made and designed with regularity in what could be seen as the pinnacle of an anthropic land.
Noordoostpolder's soil however, sedimented for years, the giant grid is crumbling as men struggle to control natural phenomena that occur ; the historical landscape is reclaiming back its rightful place.
Floods, subsidence and drought are increasing. This diploma draws from these natural trends to create a new design strategy finding man-made and natural landscapes symbiosis. With its original approach to landscape, this project suggests an innovative and sustainable design for tomorrow's agricultural land.
Teachers: Sylvie Salles, Aurélien Ramos, Olivier Marty, Roel van Gerwen
Landscape architecture graduation project