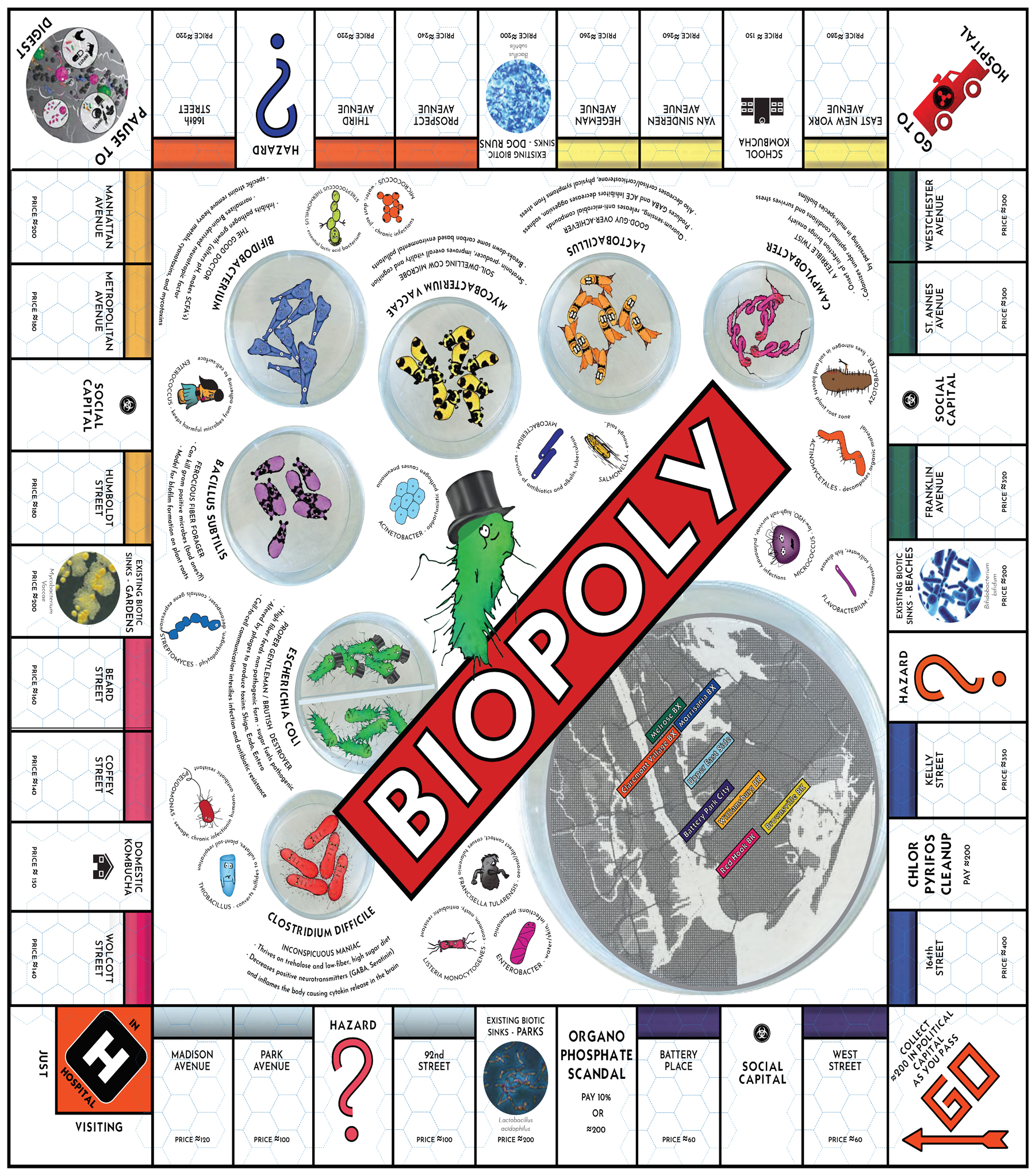 BIopoly / Biopolis
Studio 2
The City College of New York
The studio is participating in the Bio-Design Challenge and will present at the Bio-Design Summit in
June at the Museum of Modern Art. The class explored the microscopic realm of the body and the
city by finding the commonality between gut flora and soil bacteria. As a team they compiled a
proposal for a new multi-form infrastructure for New York City that will build a robust micro-biome.
The class developed five basic tools which were then animated by translation into a board game:
Biopoly. The game is landscape. It is generates cultural change by recalibrating social values for
new ways to live within a dynamic environment at all scales.
Graduate Landscape Architecture