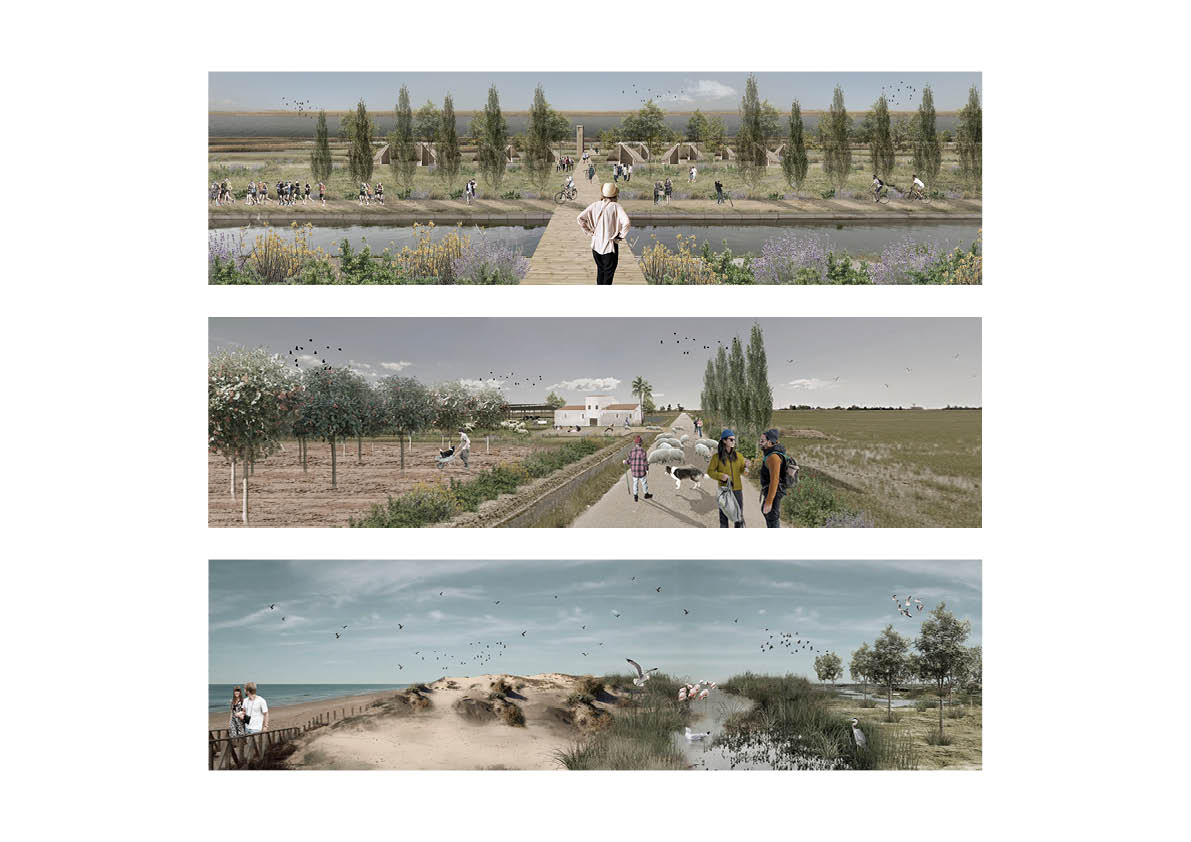 DELTA DE L'EBRE. New resilient productive equilibrium to face the climate change
MBLandArch - Master's Final Thesis
ETSAB - UPC
Ebre Delta is a territory marked by the presence of water, a hydrological substructure that sustains the region in terms of
productivity, social dynamics, and ecology. Therefore, to address the challenges consequence of the climate change, it is
necessary to adopt a theoretical standpoint based on optimistic action to recover an evolving and resilient delta.
Through the lens of the concepts of Biodiversity, Productivity, and Connectivity; the values and vulnerabilities of
a territory in a fragile equilibrium heavily threatened by the impacts of climate change, are identified. The strategy
derived from this analysis involves reversing the logic of water management, enhancing the river as a major connector,
introducing movement and time as landscape-generating agents, and utilizing available resources, thus generating a
complex and evolving proposal. The intersection of this strategy with the territory and reality materializes the project,
shapes the environment, and modifies the landscape.
In conclusion, shifting the logic of the current water management system in the Ebre Delta, as the embryo of such a
specific strategy on-site and globally in the territory, can effectively address the imminent situations of the climate
emergency.