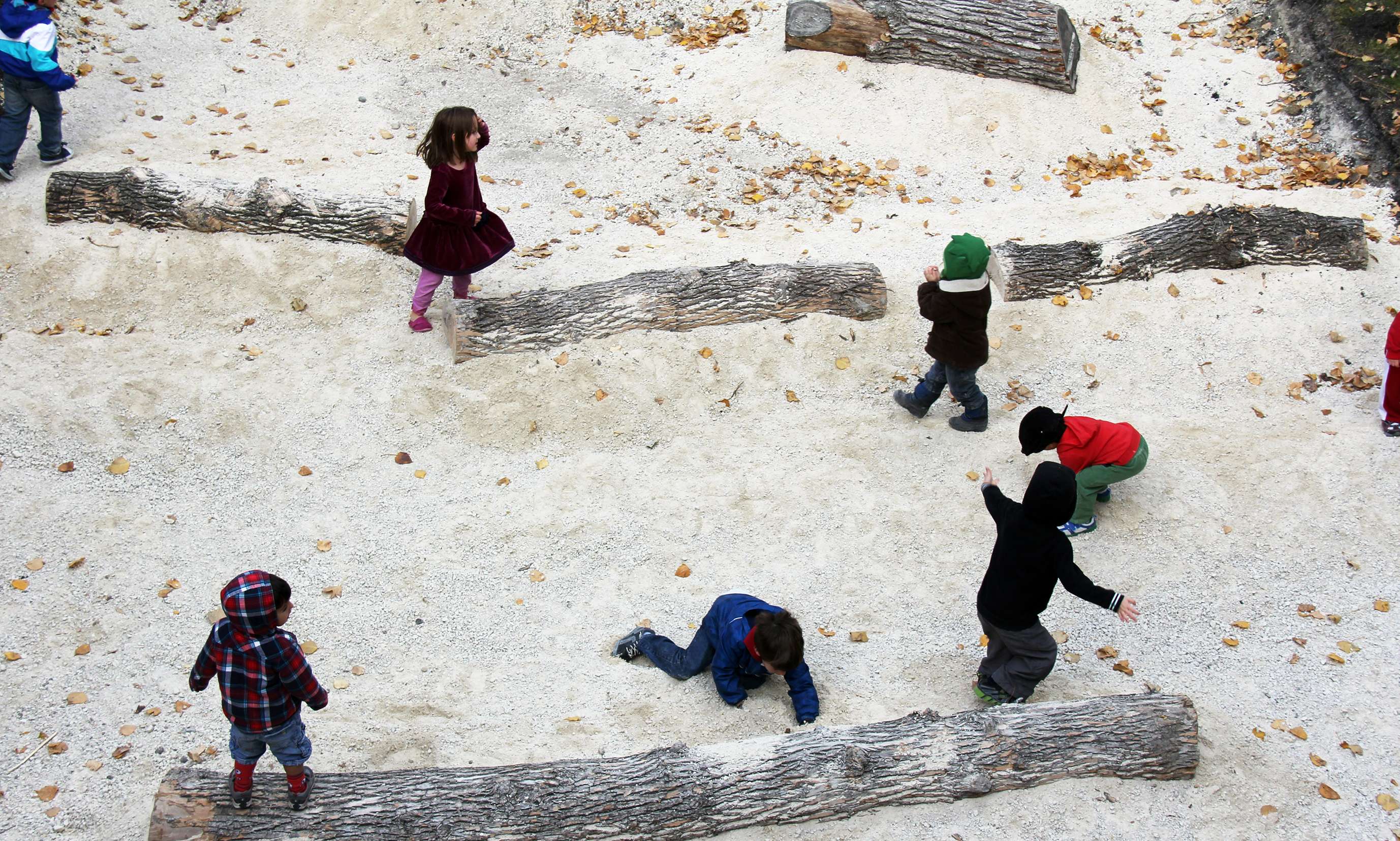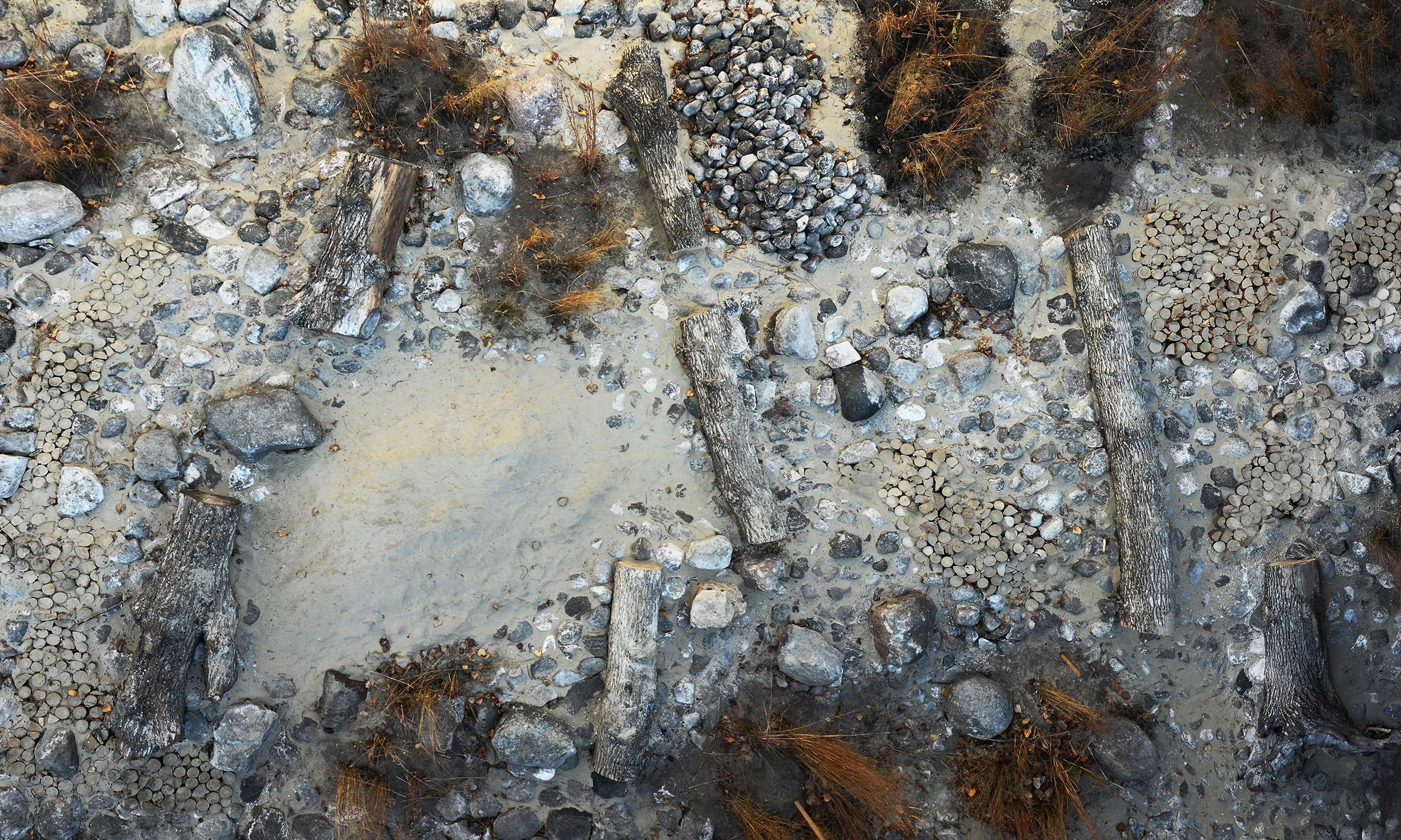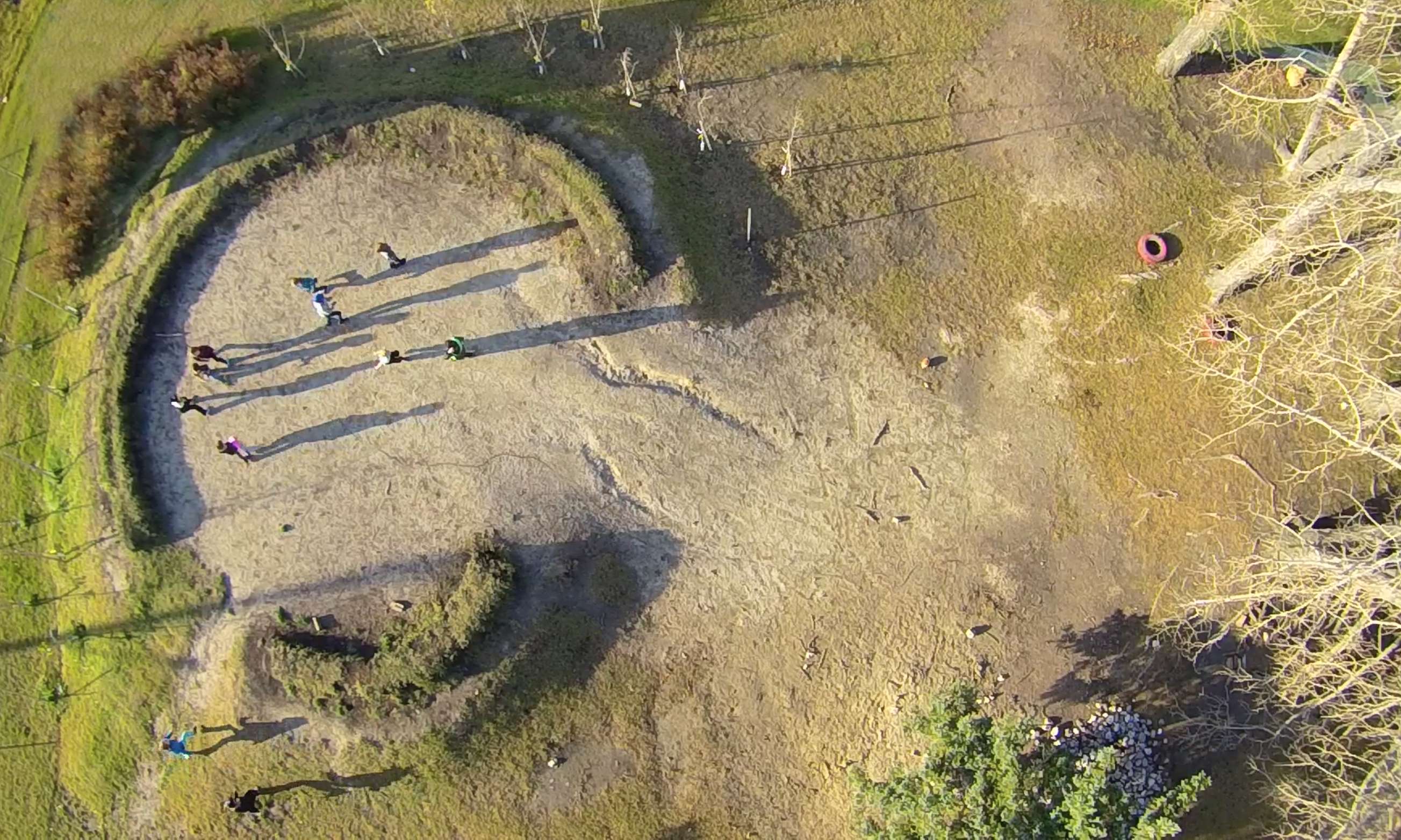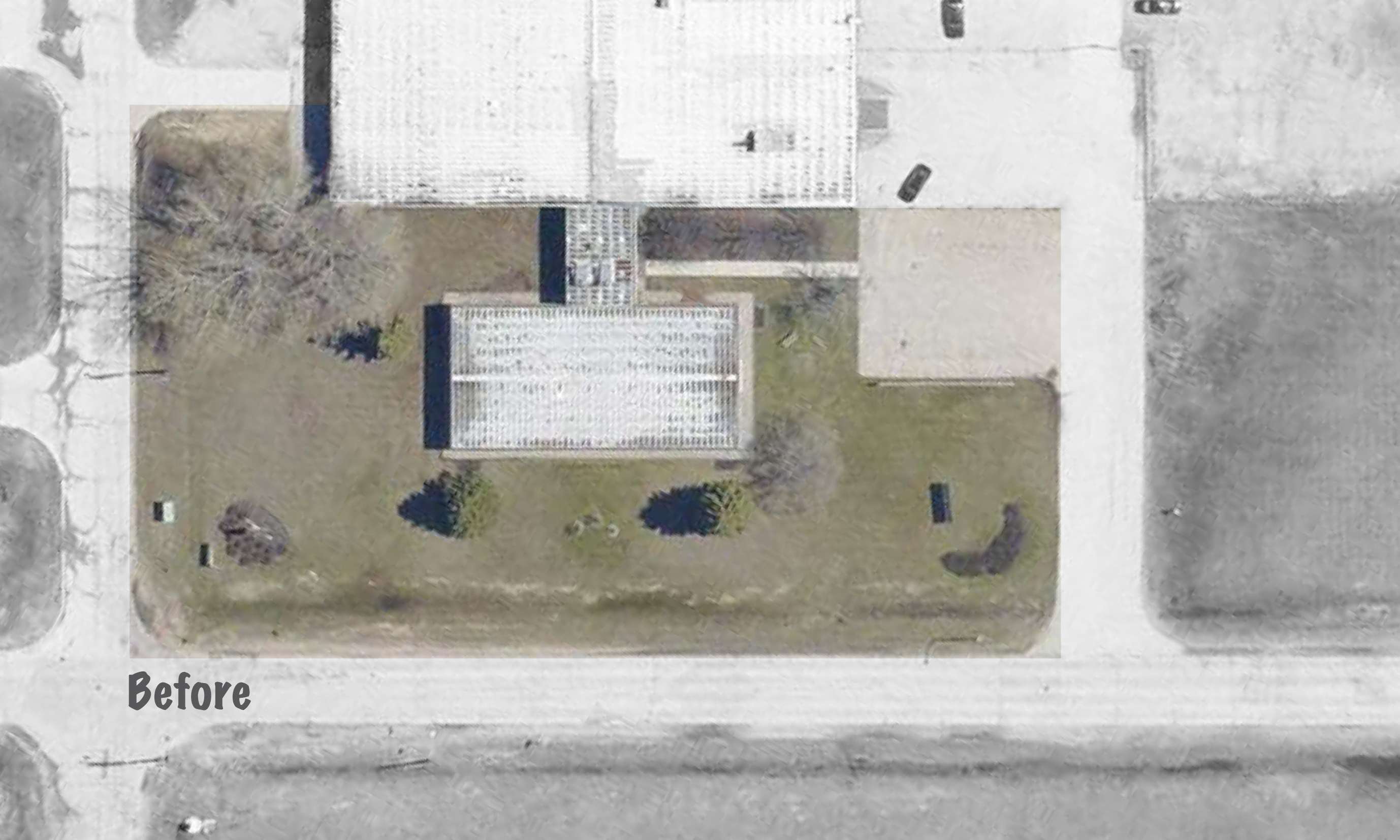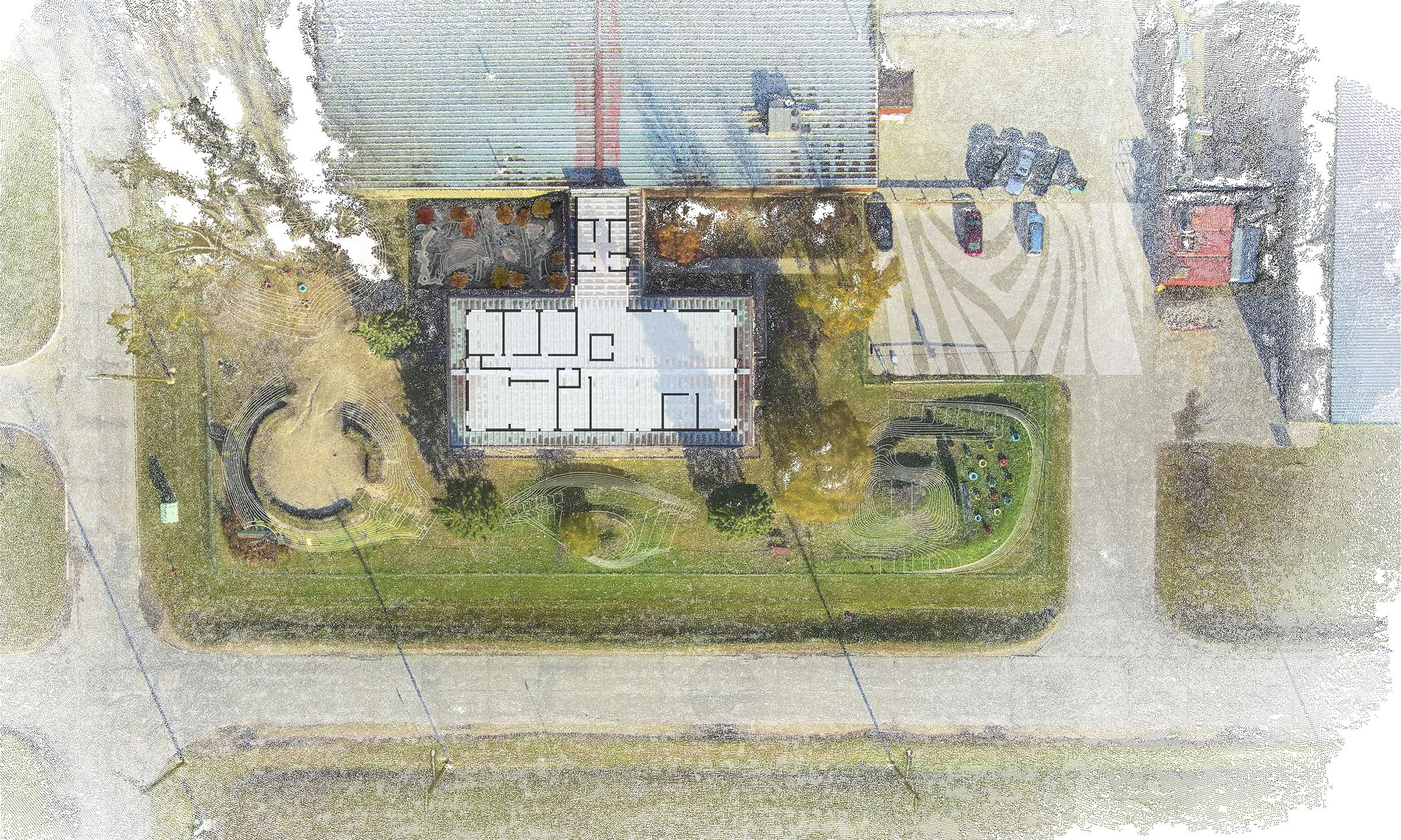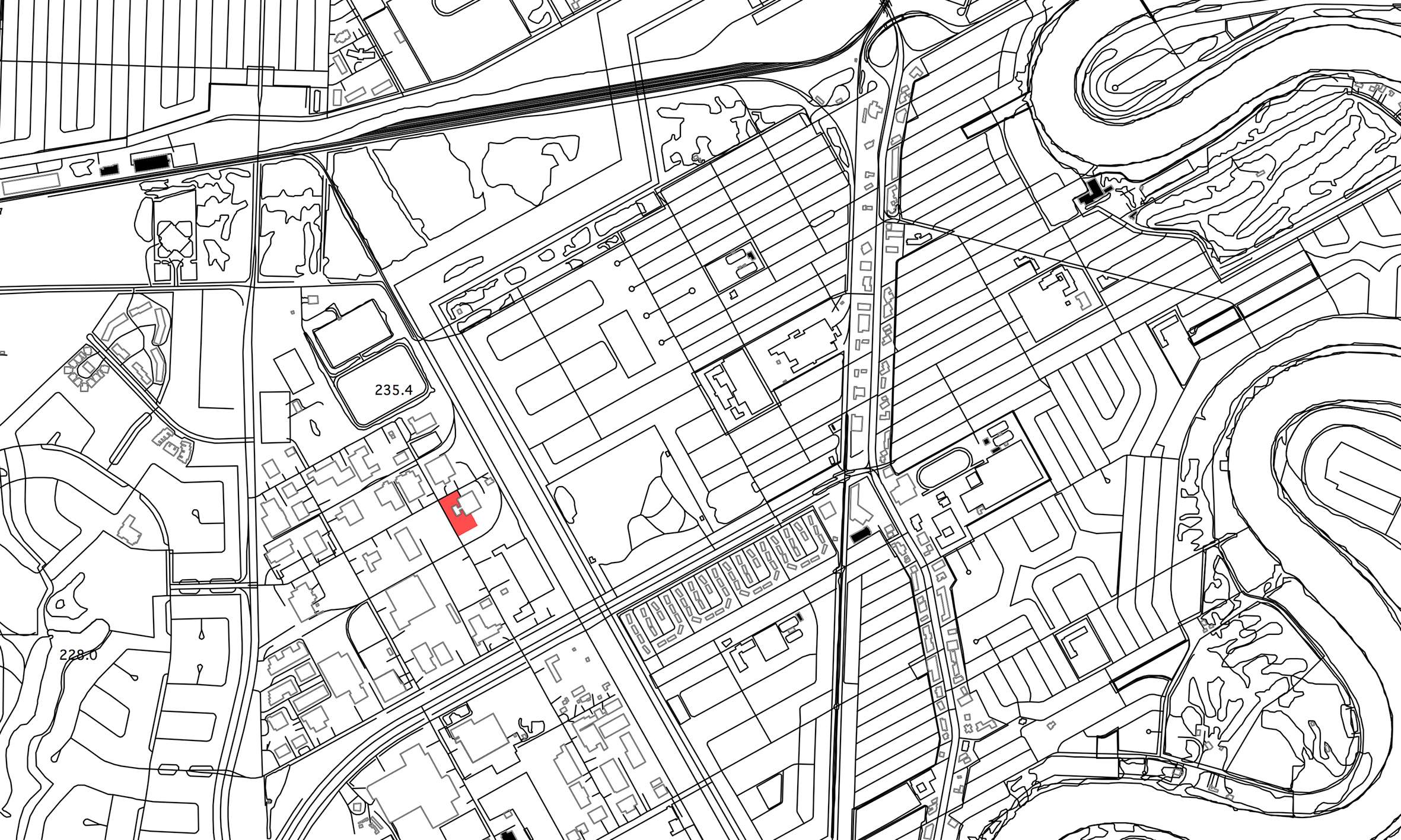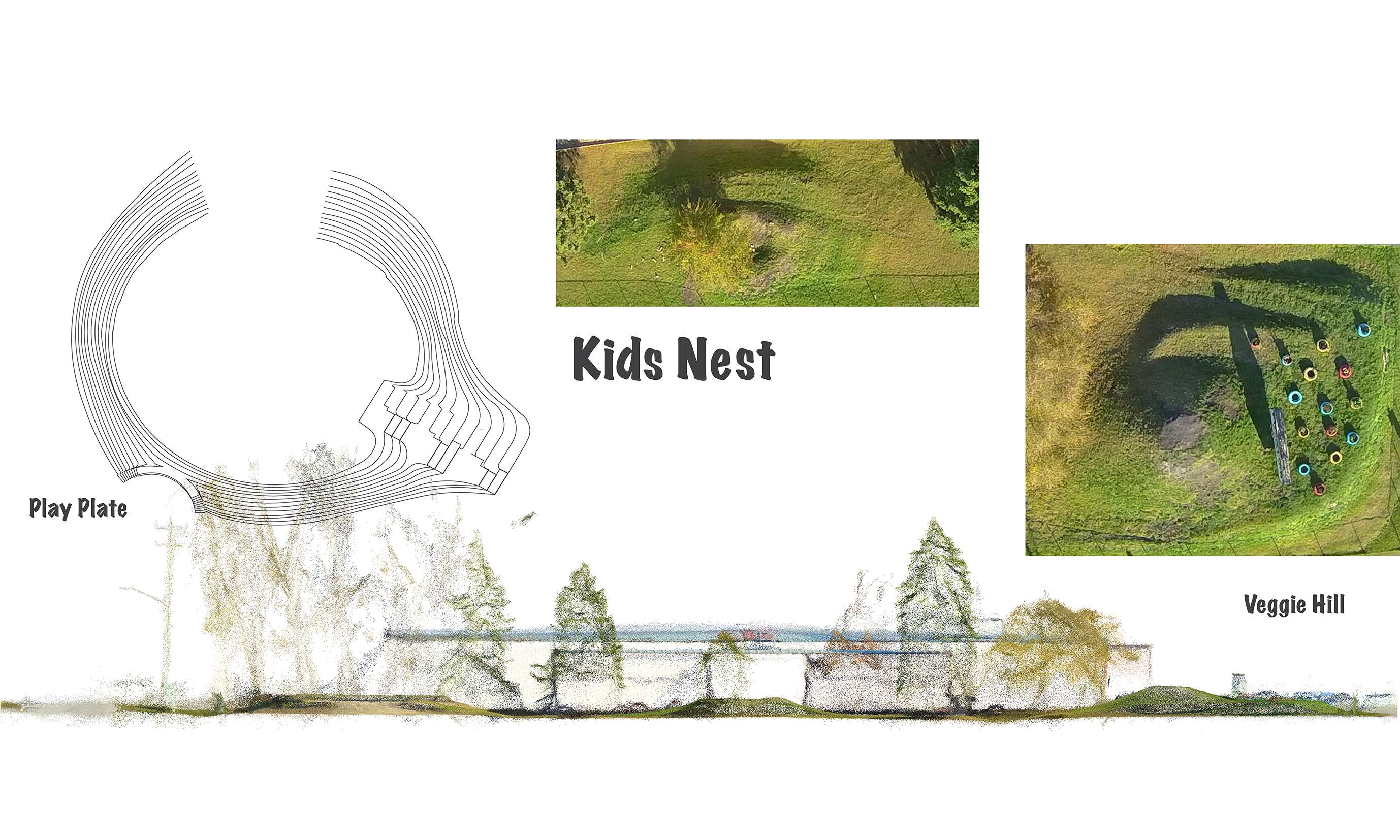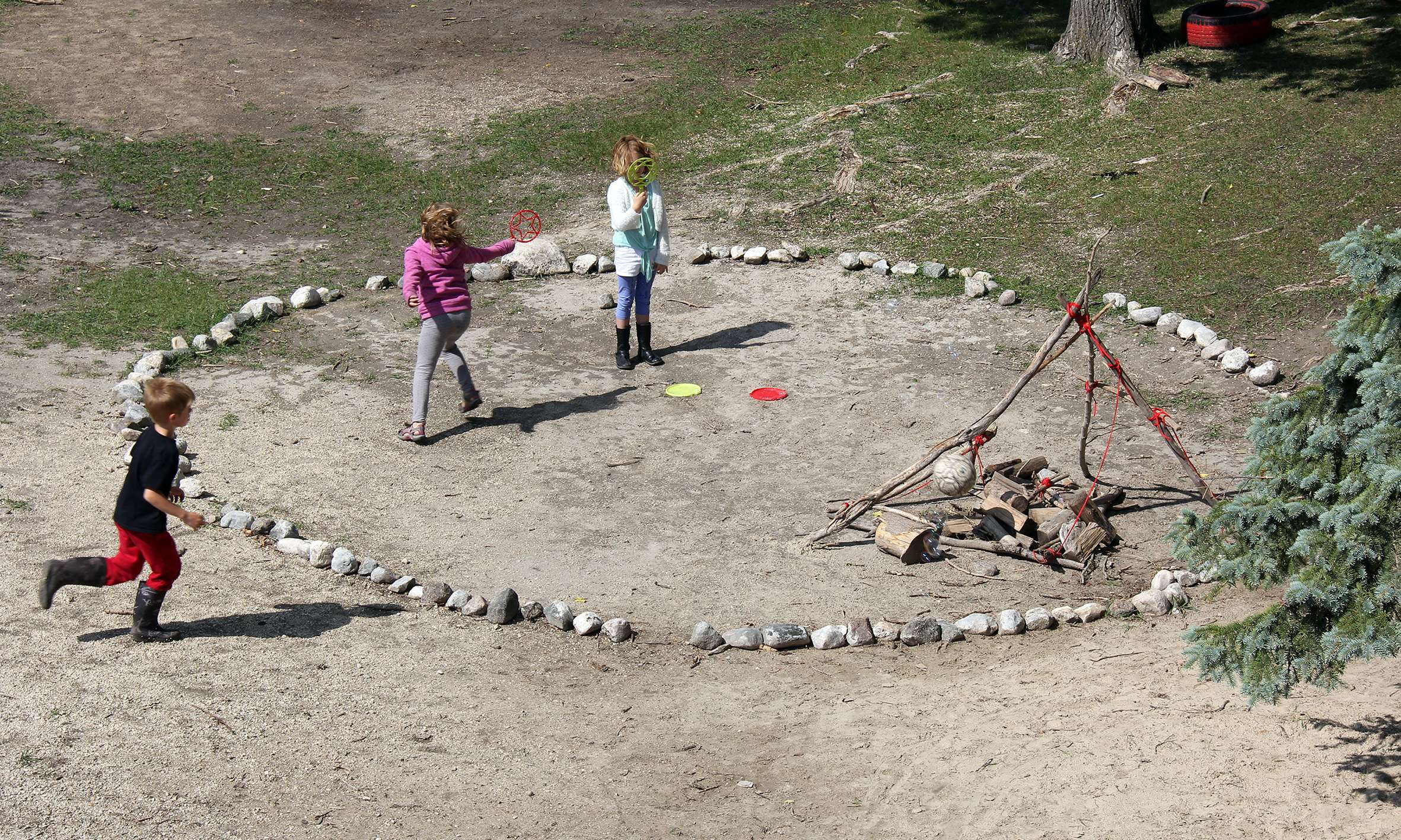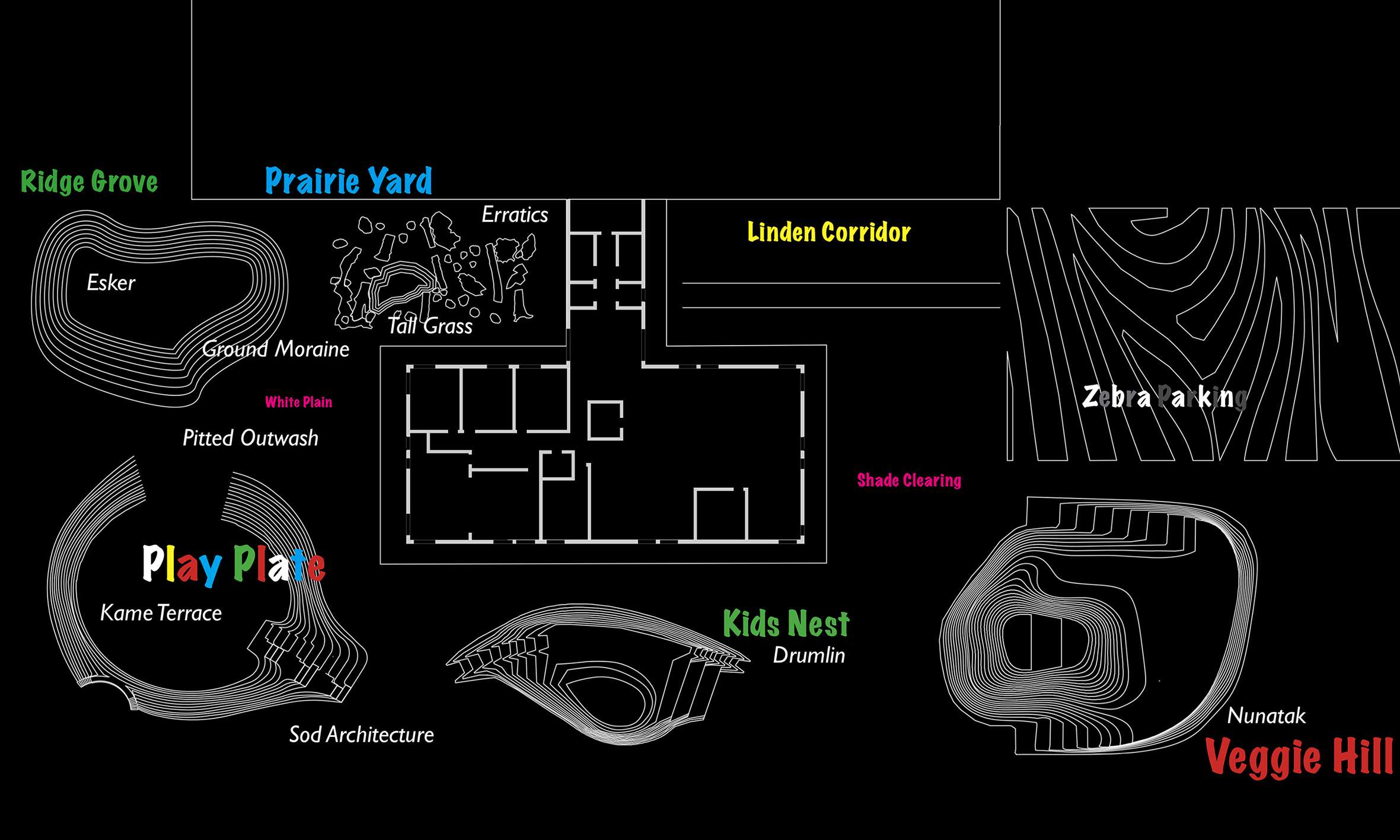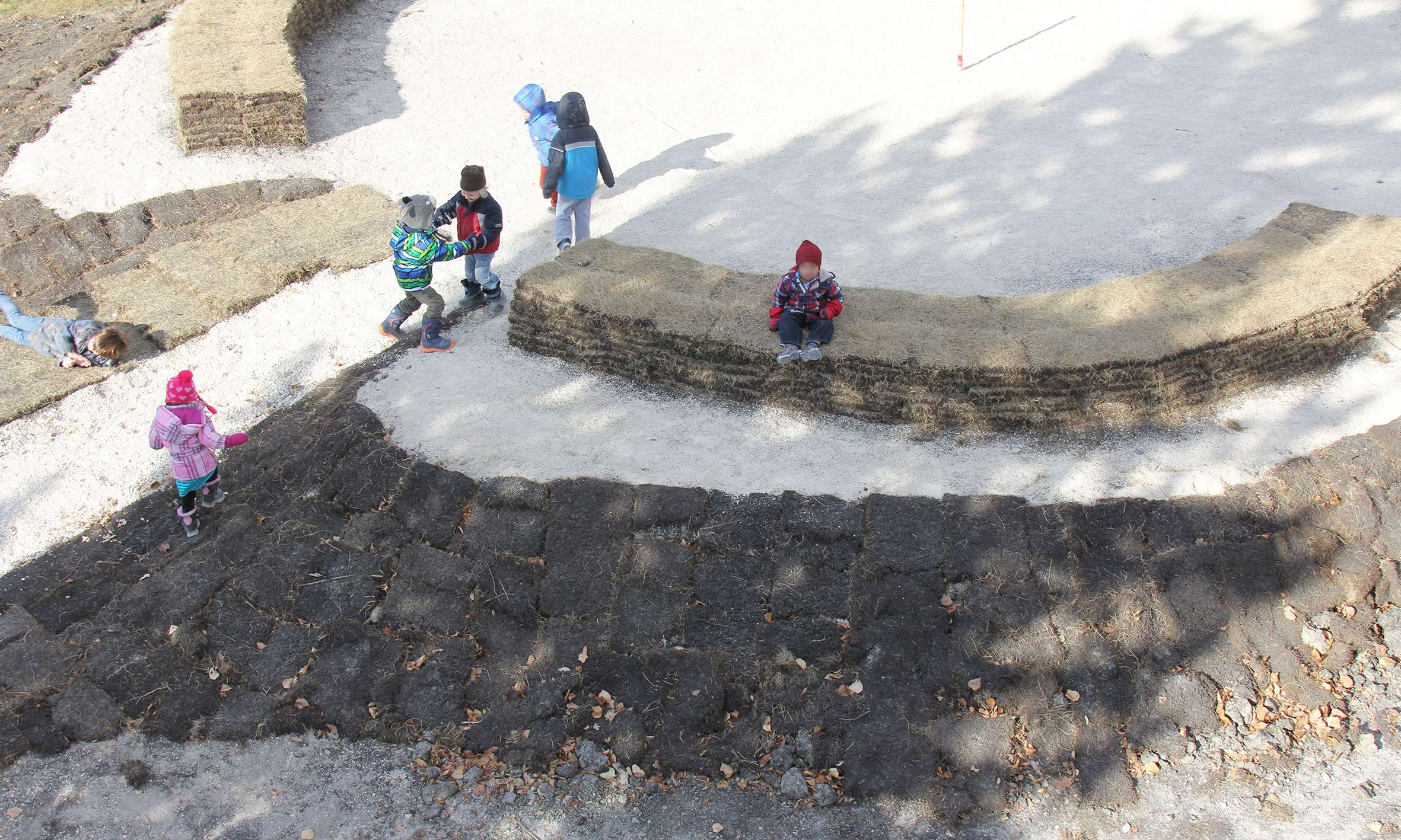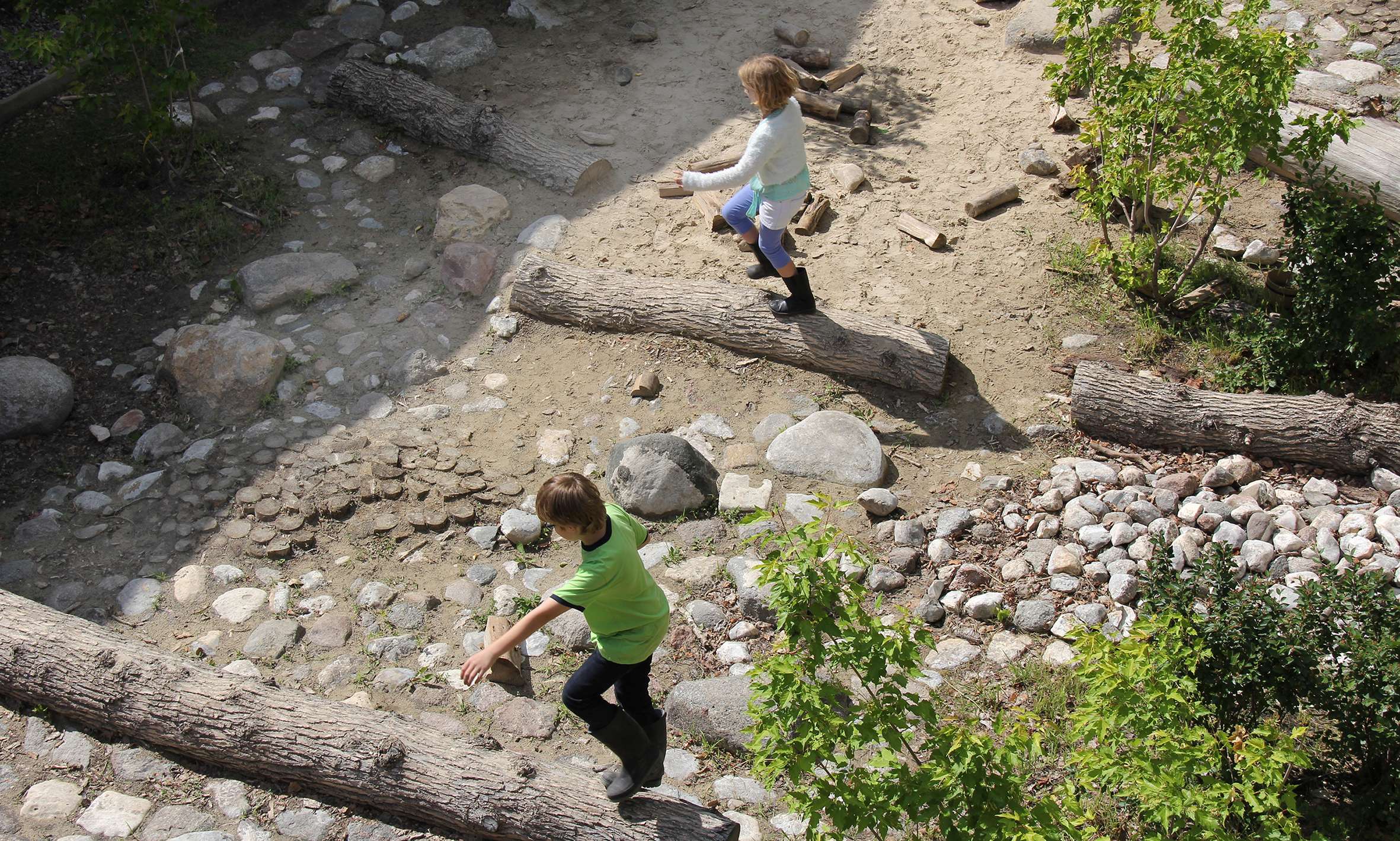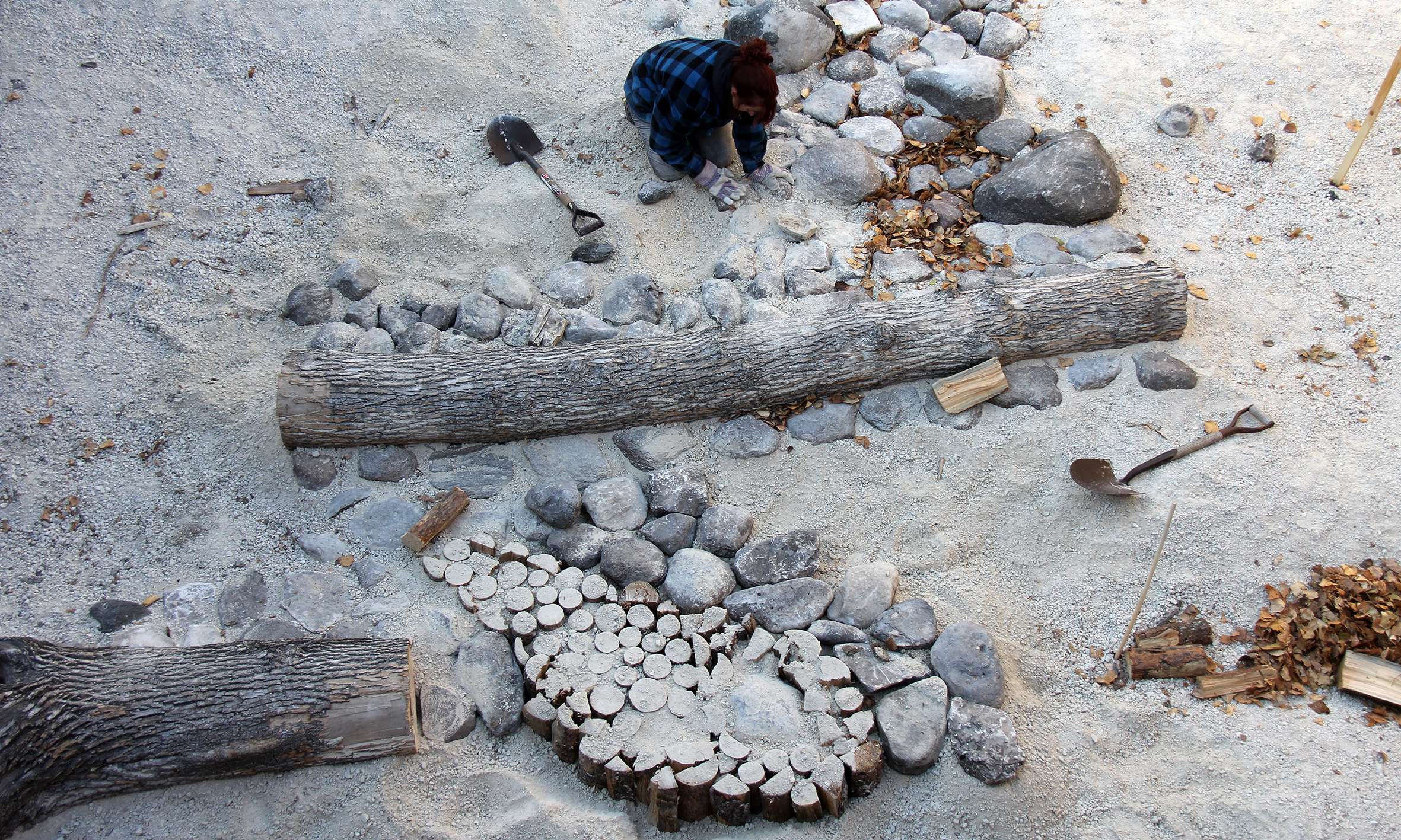 MONTE-SORIS AND TIGER'S PARADISE _ Casa Montessori & Orff School, Winnipeg
MONTE-SORIS AND TIGER'S PARADISE _ Casa Montessori & Orff School, Winnipeg
This project does not aim to reach an ideal state but rather to record the changes and everything that has happened to it.
CONTEXT: A Mixed Crowd in a Colorful School
A prairie school, following Maria Montessori's teachings moved to a new location in an industrial area in Winnipeg, Manitoba. The existing outdoor space was characterized by a monoculture of grass and asphalt.
The school has been a home for families with diverse ethnical and cultural backgrounds including recent immigrants. Children of this school learn at an early age that equal opportunities and treatment, irrespective of ethnic origin, skin color, sex, religion, or nationality, are based on democratic principles and tolerance.
PROCESS: Hands-On Architecture
Low budgets are normally a challenge, but this community project offered exemplary value and demonstrated a pioneering character with regard to budget, participation and outcome. The key to this project was the reuse of found and donated materials and their spatial transformation within a new context.
The hands-on architecture was characterized by the application of construction techniques and materials which allowed volunteers including children, teachers, students and families of any skill and commitment level to get involved in building, while learning and laughing together. This unique participatory method opened up new perspectives for the future. It built community and inspired focused participation.
OUTCOMES: A Good Learning Place Powered by Community
The concept of texturing the land with topography, fieldstones and tall grasses demonstrates how simple measures can have an ecological and aesthetic impact as well as being key visual elements of the design. Processes of aging and decay, speculative projections, uncertainties, and the deliberate integration of the uncontrolled were crucial for this learning environment. The places are activated and deactivated by the inhabitants, fluctuating freely between permanence and a sense of the temporary.
The result is a spatial adventure that achieves beauty and learning through the life and health of a 'non-domesticated' environment. The delicately modelling of the earth makes this landscape into a remarkable spatial experience for children in search of moments of happiness and a non-conformist life. The children love to explore movement through the now rolling landscape and feel free to dance, skip, and leap as they travel across the various textures of their land.
IMPACT: Welcome and Lived Integration
Before the transformation teachers observed "a lot of aggressive play in the forms of monster chasing games, and times when the children fought over possessions". But now children are "working together to build spaceships out of logs, to create cities in the sand, and have adventures of their own stories in different areas of the playscape".
The innocent notion of a garden is a very potent medium for cross-cultural exchange, and has the potential power to mitigate social conflicts, migration, and everyday democracy. In light of current global challenges, the Montessori garden is a model for welcome and lived integration. The new schoolyard has become an important meeting point for the families and a place of tolerance and autonomy. The golden rule is to find beauty in spontaneity and imperfection.