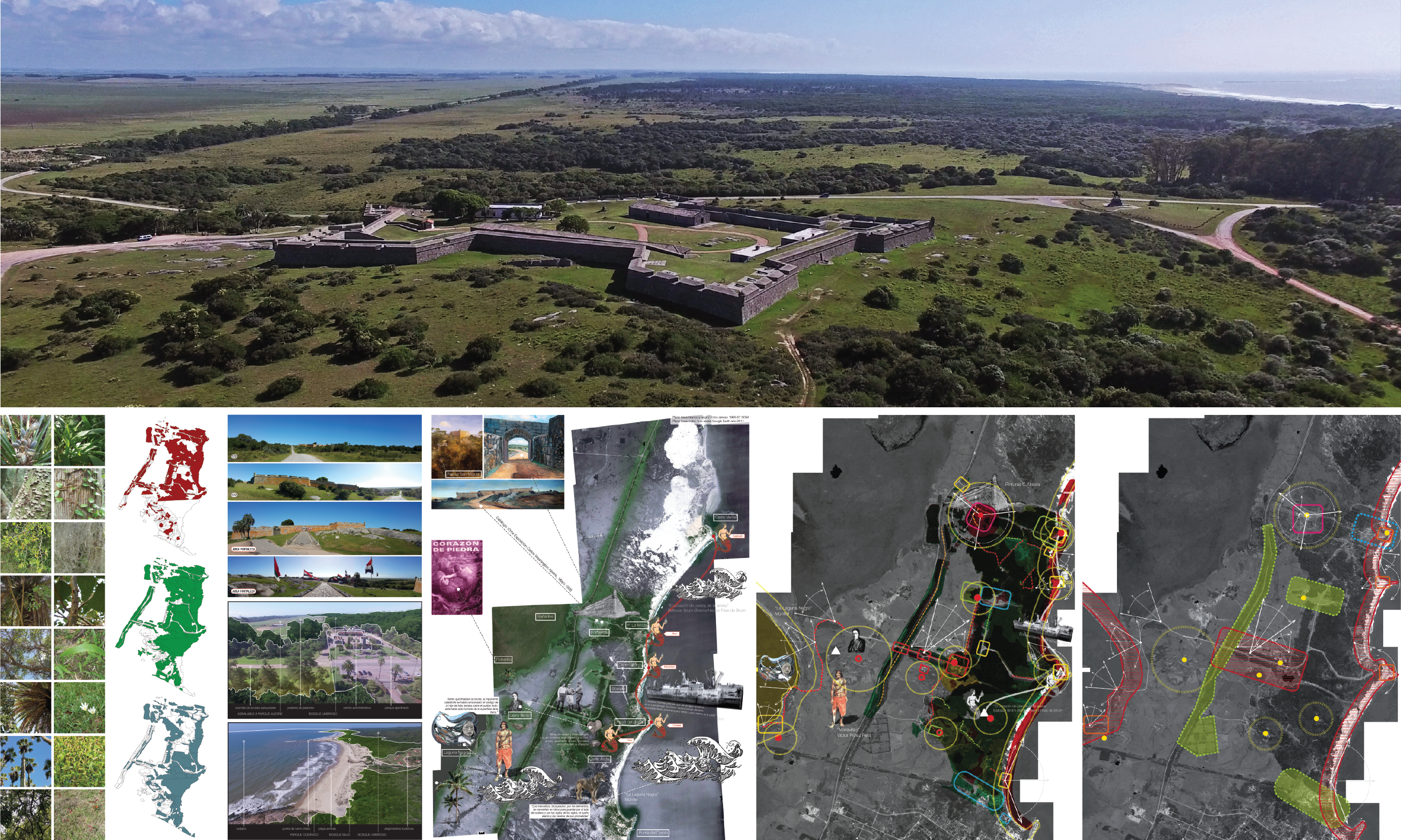 Lineamientos generales para el Plan Director Parque Santa Teresa. La mirada Paisajística.
General guidelines for the Santa Teresa Park Master Plan. The Landscape look.
La propuesta constituye una síntesis de los estudios paisajísticos desarrollados en el marco del asesoramiento "Lineamientos generales para el Plan Director del Parque Santa Teresa", realizado por Convenio entre el Ministerio de Turismo (MINTUR) y la Facultad de Arquitectura, Diseño y Urbanismo (FADU) de la Universidad de la República (UDELAR) Uruguay, entre agosto de 2015 y julio de 2016. El objetivo del Convenio es posicionar a dicho Parque como "parque modelo", revalorizando sus características patrimoniales, paisajísticas y medioambientales, así como su promoción turística y socio - cultural. El trabajo conjuga distintos estudios disciplinares y aportes externos. El programa de Investigación "Paisaje y Espacio Público" del Instituto de Diseño (IdD) en colaboración con el Laboratorio de Visualización Digital avanzada (VIDIALAB) desarrolla la Caracterización y Valoración Paisajística del Parque a través de estudios y propuestas sobre sus estructuras paisajísticas, las percepciones socio culturales y la calificación del paisaje visual. En función de esta valoración se definen Áreas de Ordenación Paisajística: Áreas de preservación, de Reconfiguración y de Oportunidad Paisajística, Conos Visuales Protegidos, entre otros.
La propuesta reivindica la consideración del paisaje como constructo cultural así como la construcción de un Proyecto de paisaje que ponga en valor la condición de palimpsesto del territorio. Aún sin grandes intervenciones de impacto territorial, un Proyecto de paisaje puede solamente promover "evidenciar" sus valores inmanentes, promover novedosas formas de "mirar" y orientar acciones de ordenación, coadyuvando a la reafirmación de la identidad y a nuevas construcciones de los imaginarios colectivos.
Lineamientos generales para el Plan Director. Implementación por rubros y sectores.
-34.006430921628, -53.546862444902