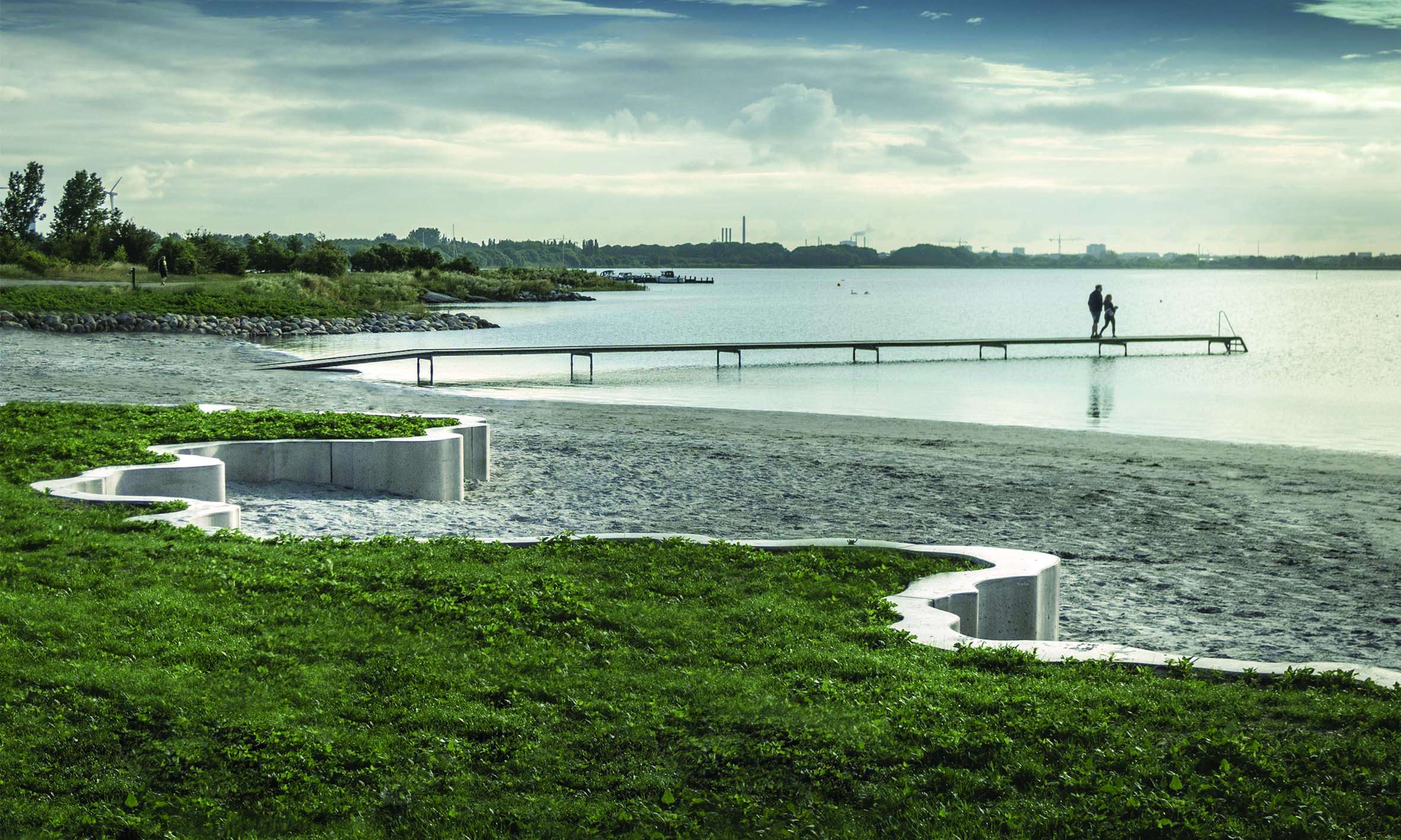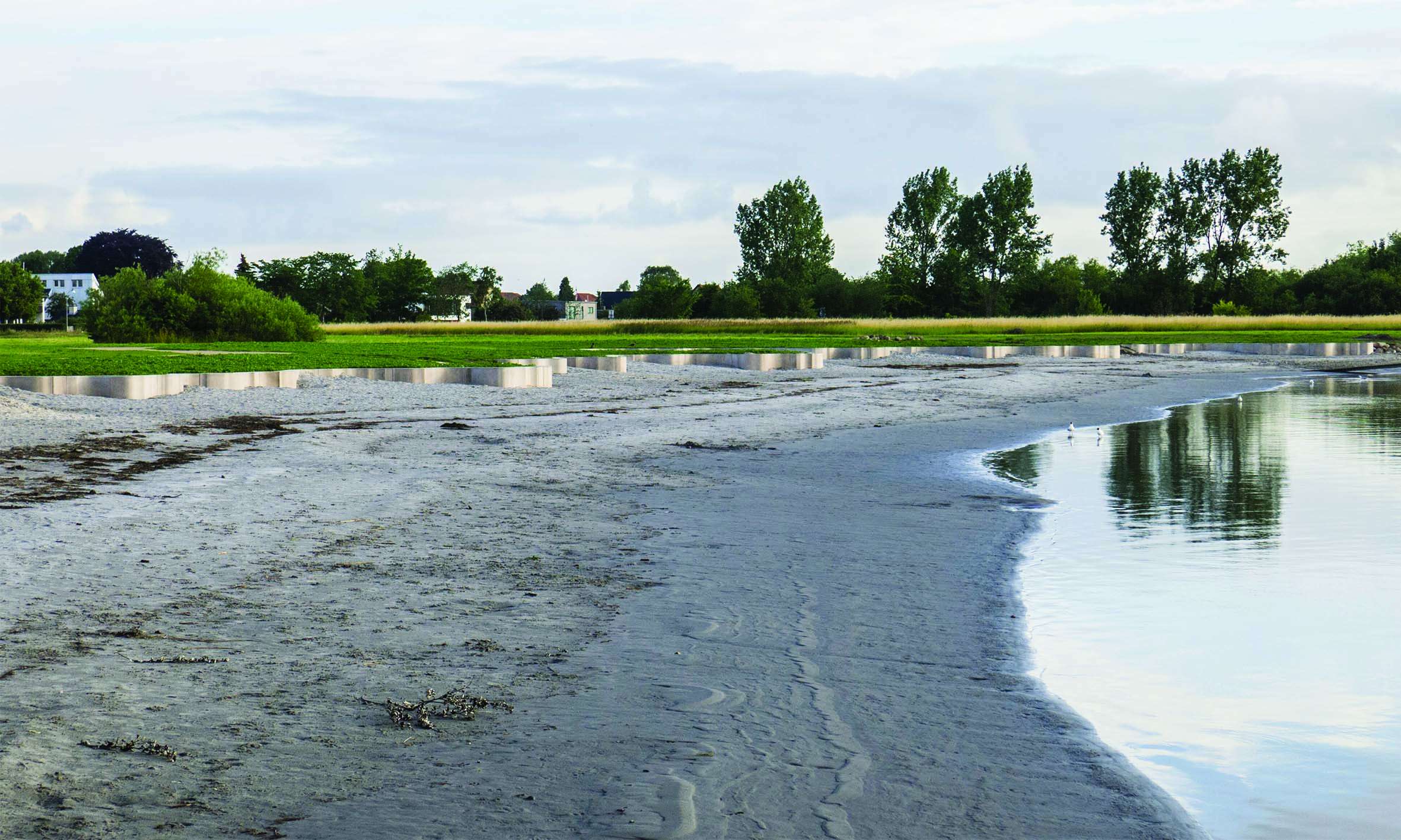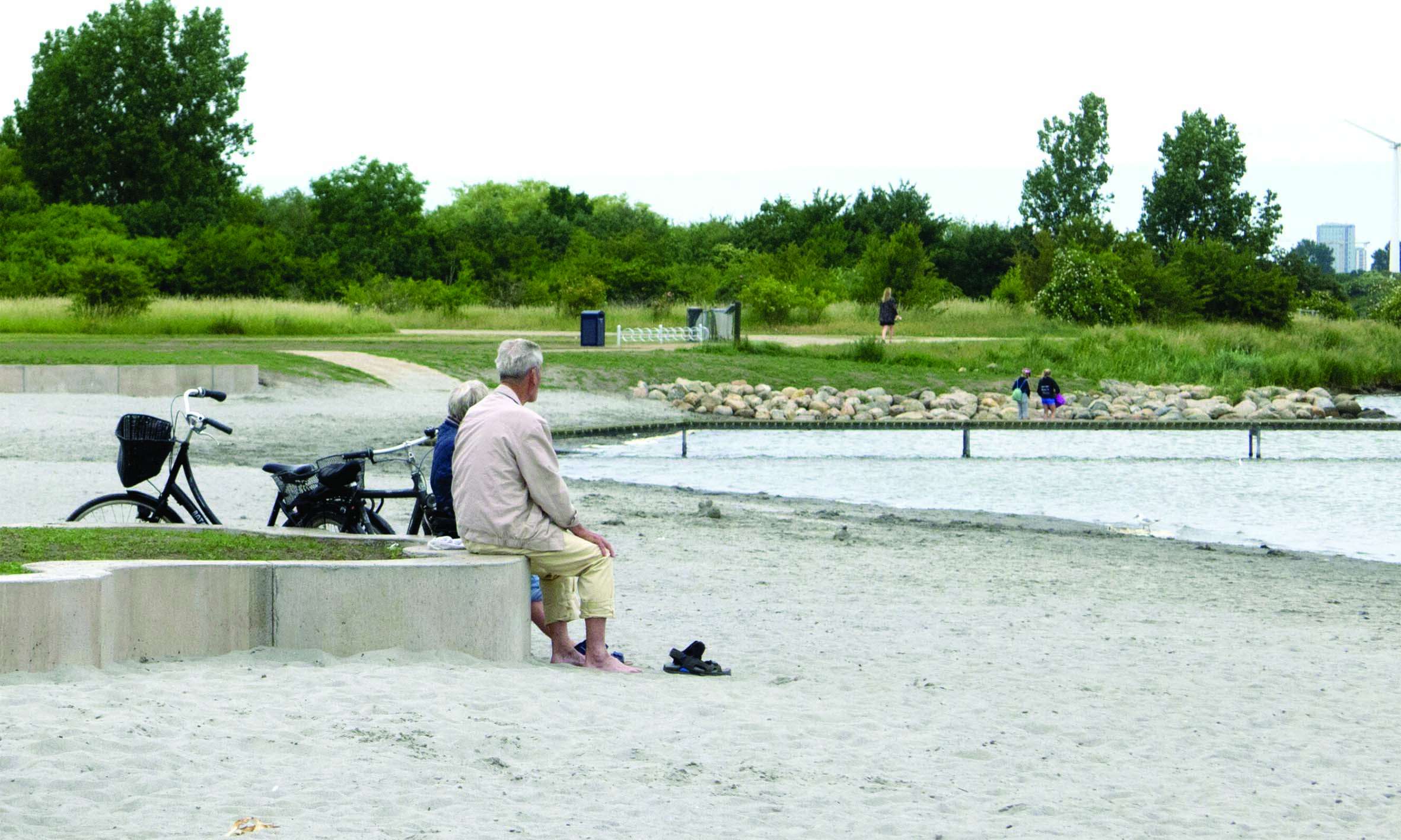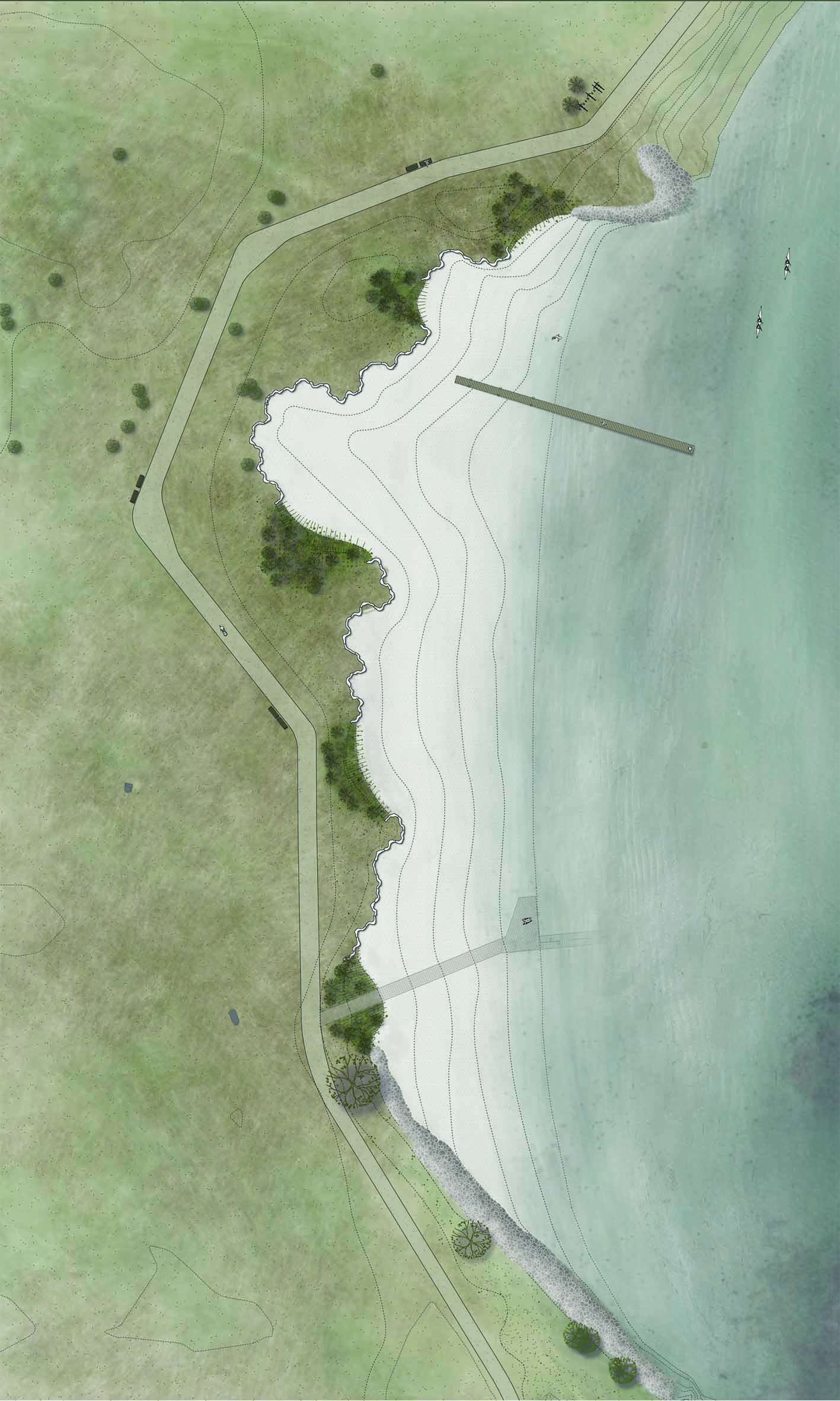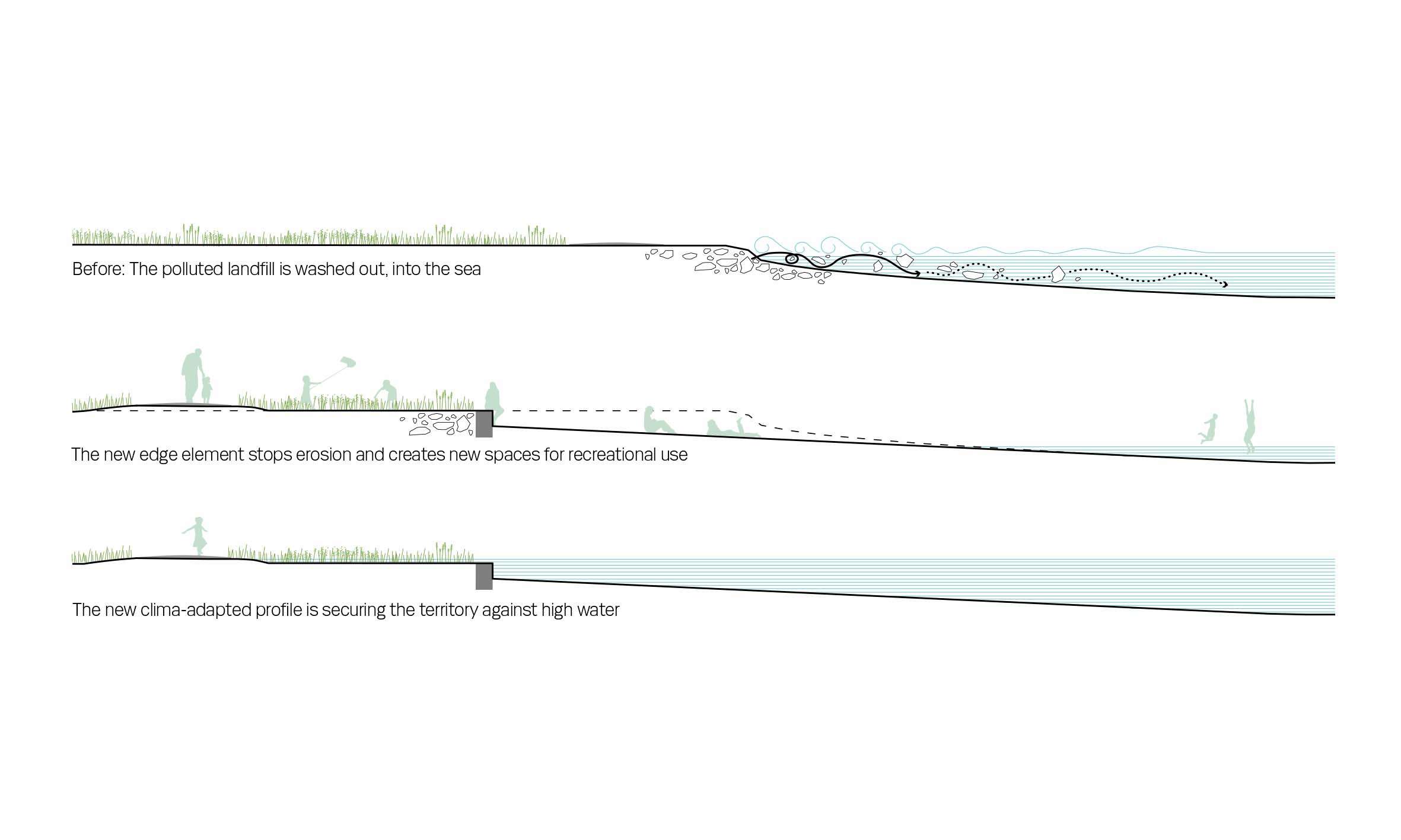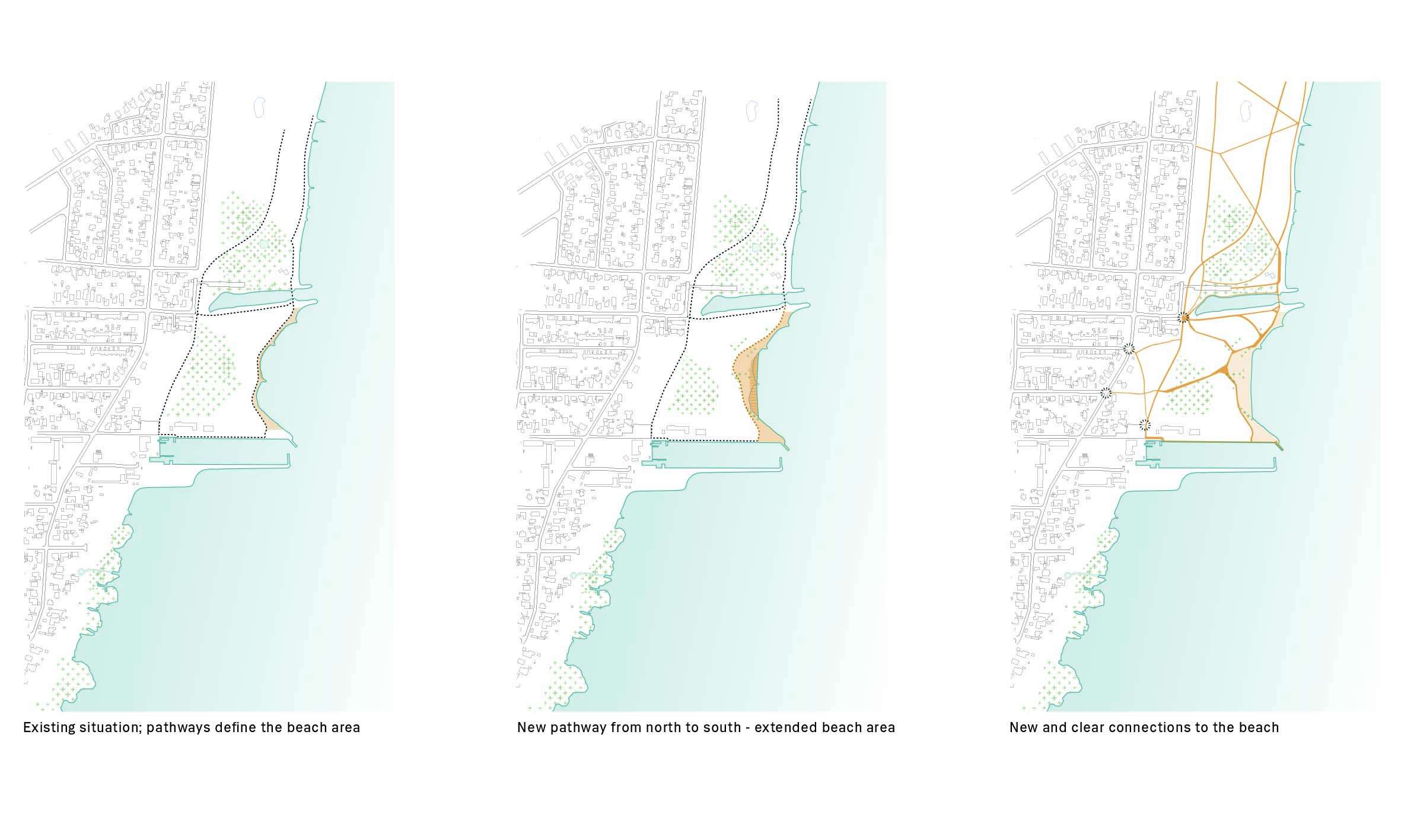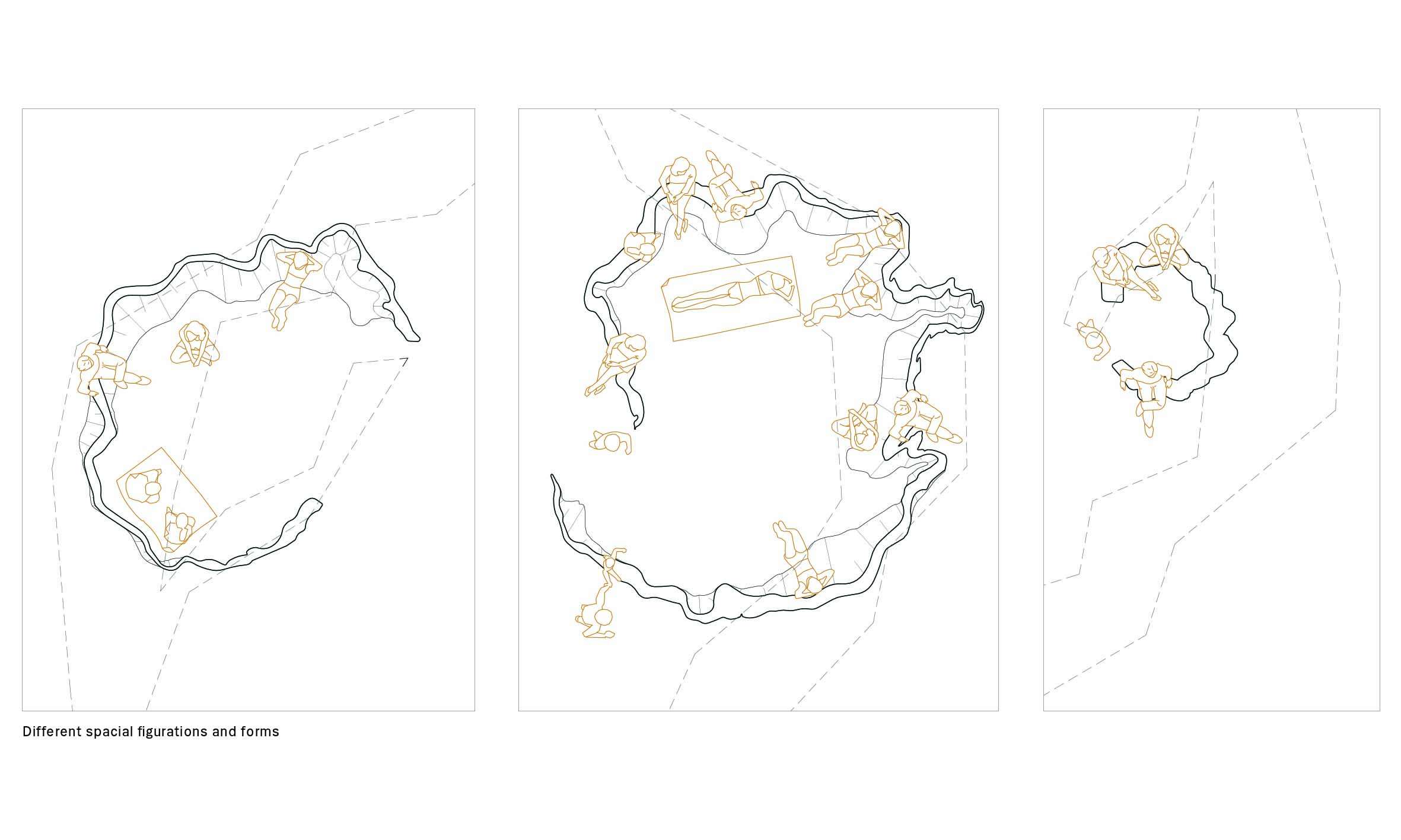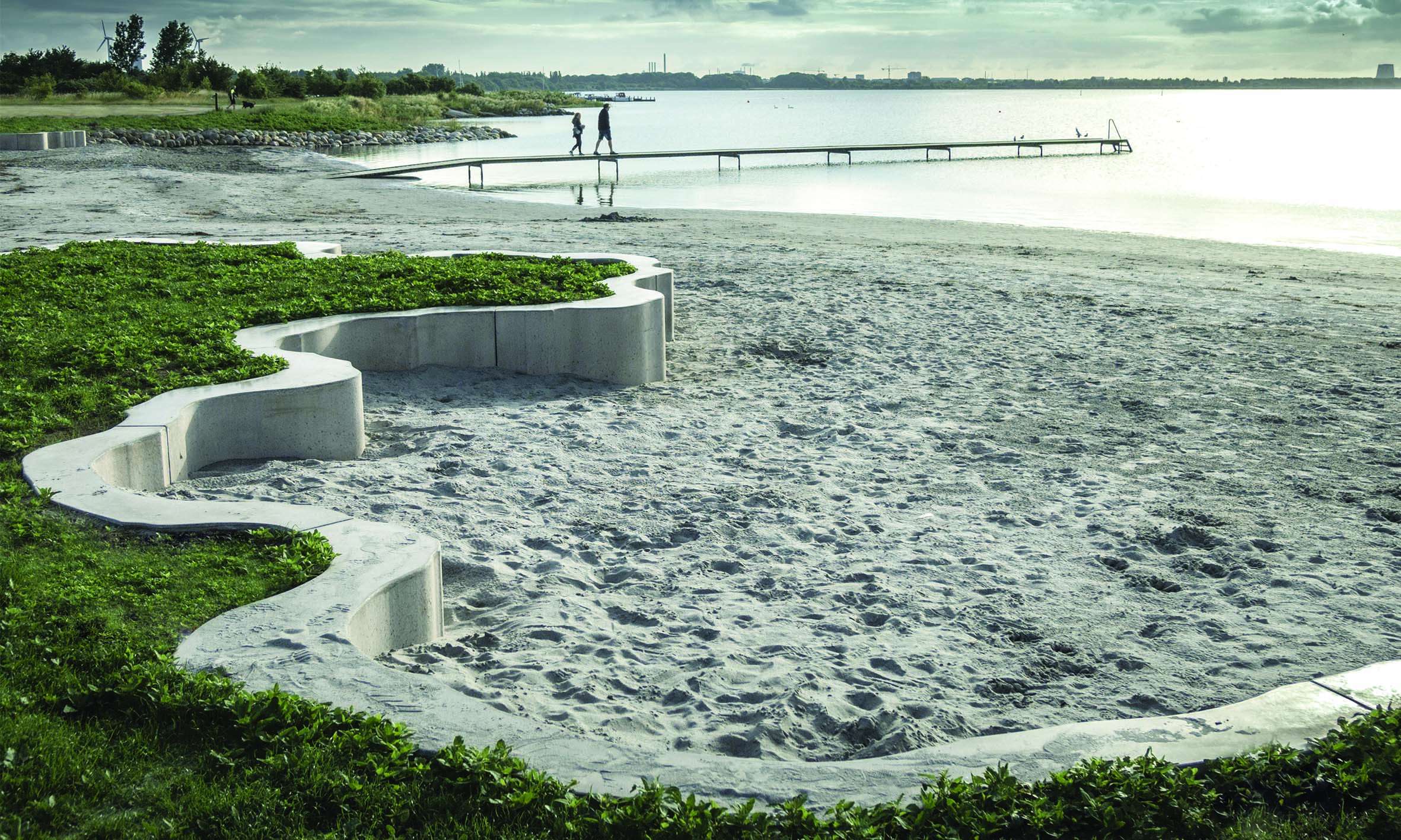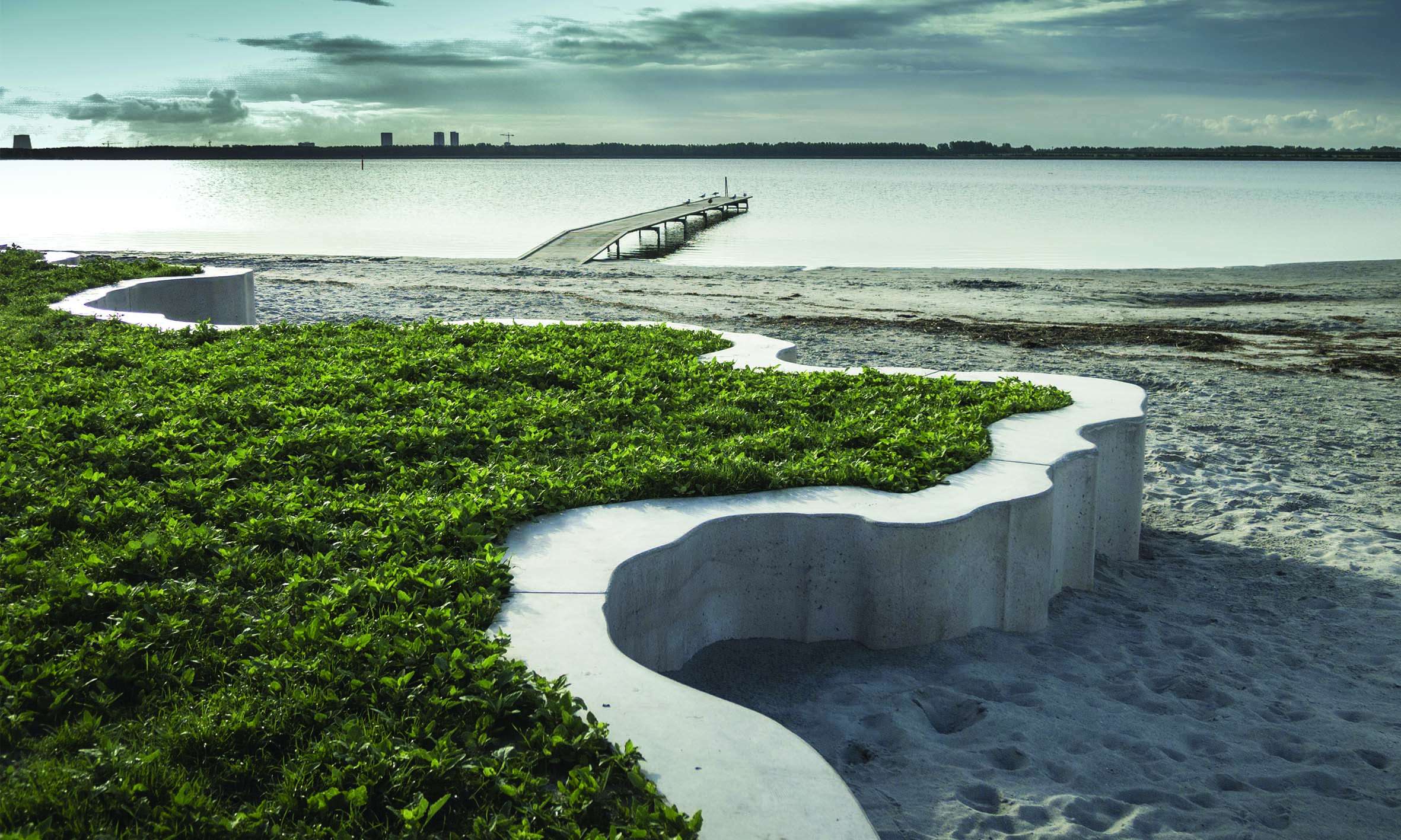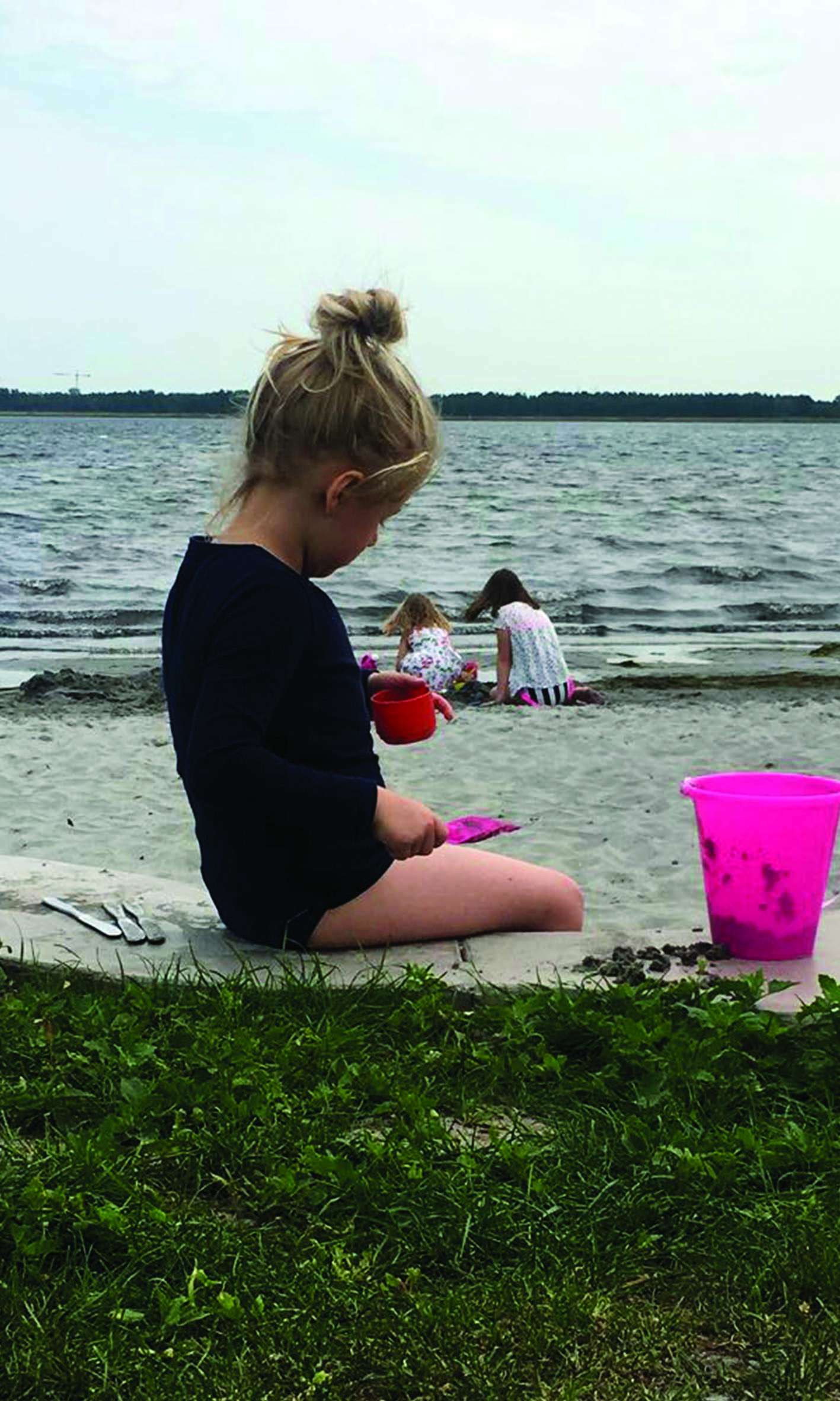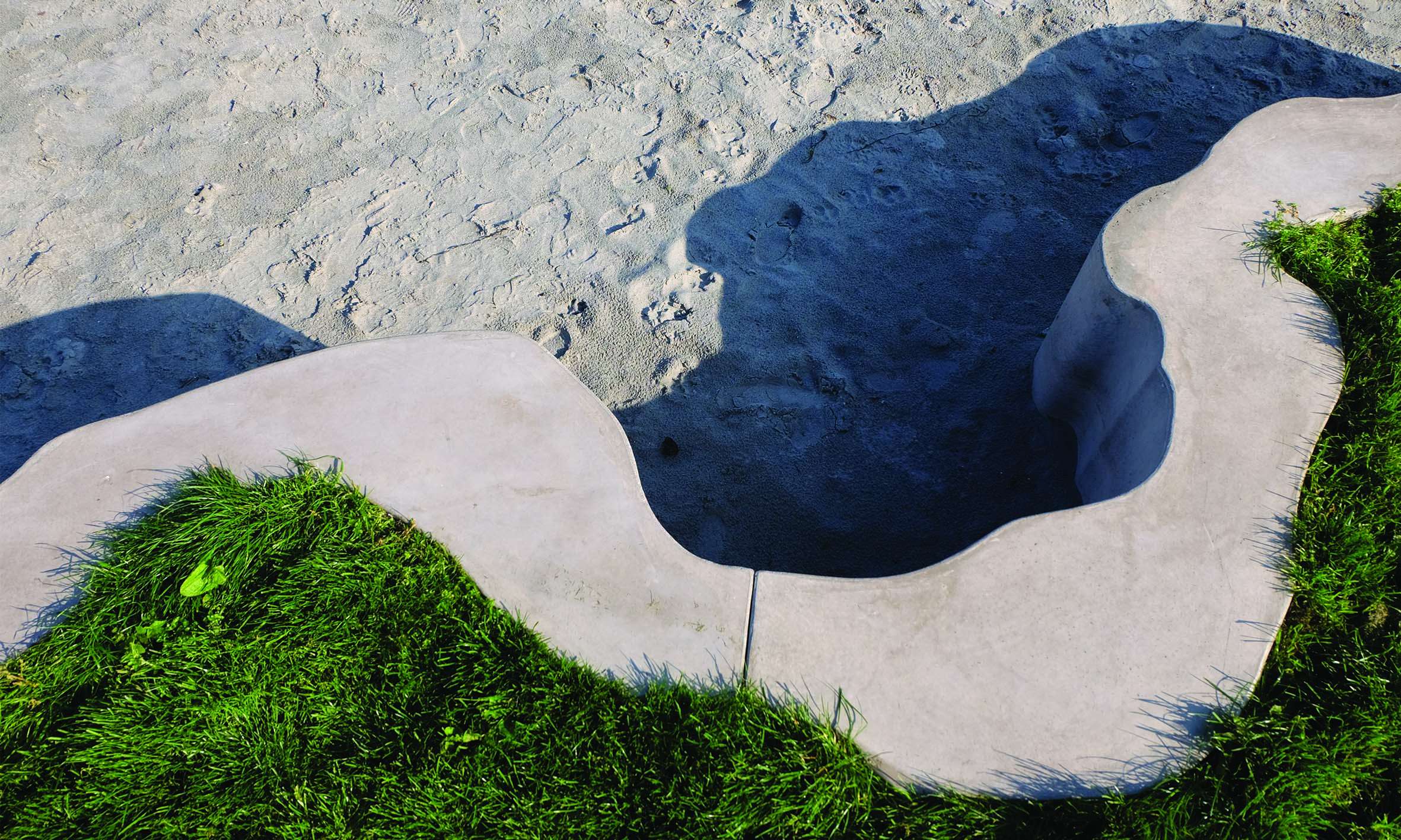 Playa del Hvidovre
Hvidovre Strandpark
Hvidovre Beach Park
At the waterside of Hvidovre, a small beach area has been upgraded to a new improved beach park, designed by VEGA landskab and sculptor Karin Lorentzen. Hvidovre Strandpark is a city beach in the metropolitan area of Copenhagen, which can easily be reached by bike and by public transportation. The small child-friendly beach is a local gem which has been a popular destination for families from Hvidovre and the surrounding areas.
The Hvidovre beach area is made by landfill and has been developed over the past 100 years, first created by waste dumping and later with added soil and beach sand. The orientation of the old beach caused a lot of seaweed to accumulate, and the sea was eroding the added sand, causing excavation and leaching of the landfill material into the water. The new project consist of an extension of the sand area, a new layout of the path through the meadow, and a new concrete edge between sand area and the green landfill area behind so to prevent erosion and at the same time keeping the grass area intact.
The project is designed based on the calculated future water rises, so that the border element is not affected by daily water fluctuations and can withstand the rise of sea level in case of extreme weather events.
The project is a collaboration between VEGA landskab and sculptor Karin Lorentzen, who have made all basic concept decisions together. The artist and the landscape architects have worked closely together since the very beginning, and hereby assured that artwork and landscape are completely integrated.
The project has been an exploration into the limits of large scale unique concrete elements in a collaboration with Aarhus Cementvarefabrik a/s and Odivo Formwork Robotics. 64 elements were cast in 21 molds. Each element can be used in four different ways, which allows the concrete to be combined in many different ways, shapes and forms. The elements creates curves of different sizes, inviting guests to stay individually or in groups in the spaces in between the curves. On a smaller scale the anatomy of the elements relates to the physiology of the human body, and on a larger scale it reflects the characteristics of the surrounding landscape with its waves and interwoven shapes of beach and meadows.
The Beach Park was inaugurated in June 2017  and has been very popular and densely populated during the summers.