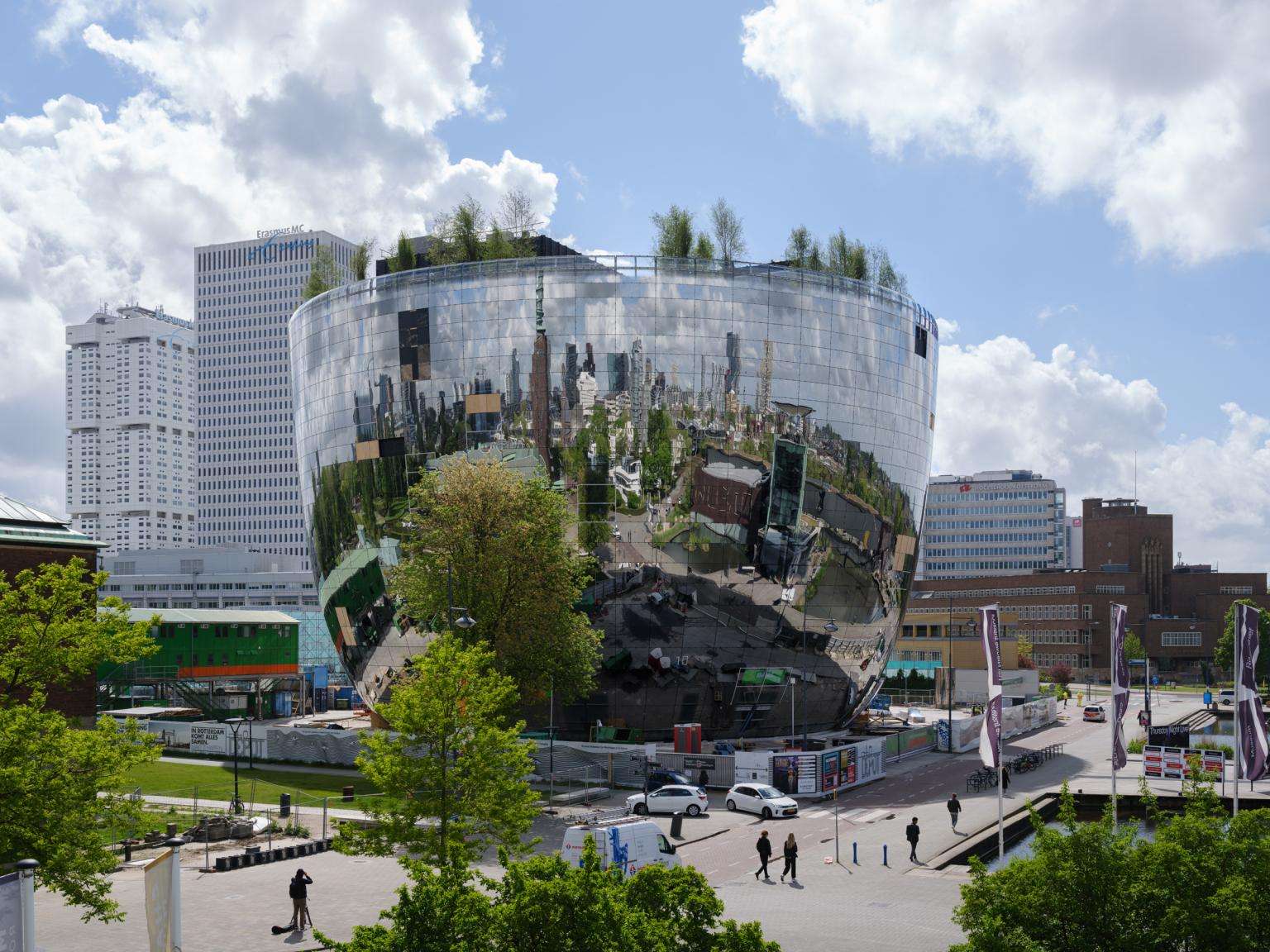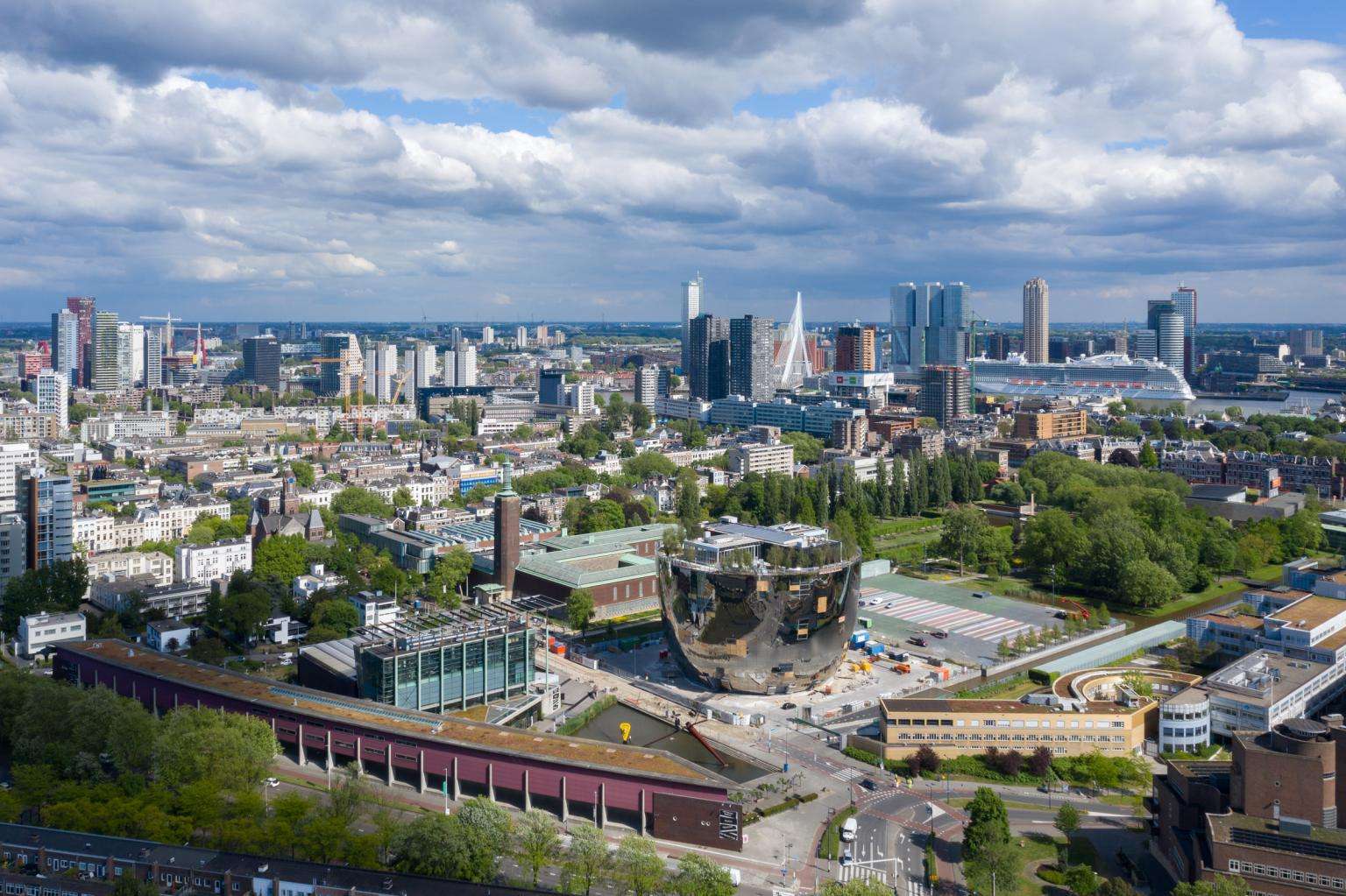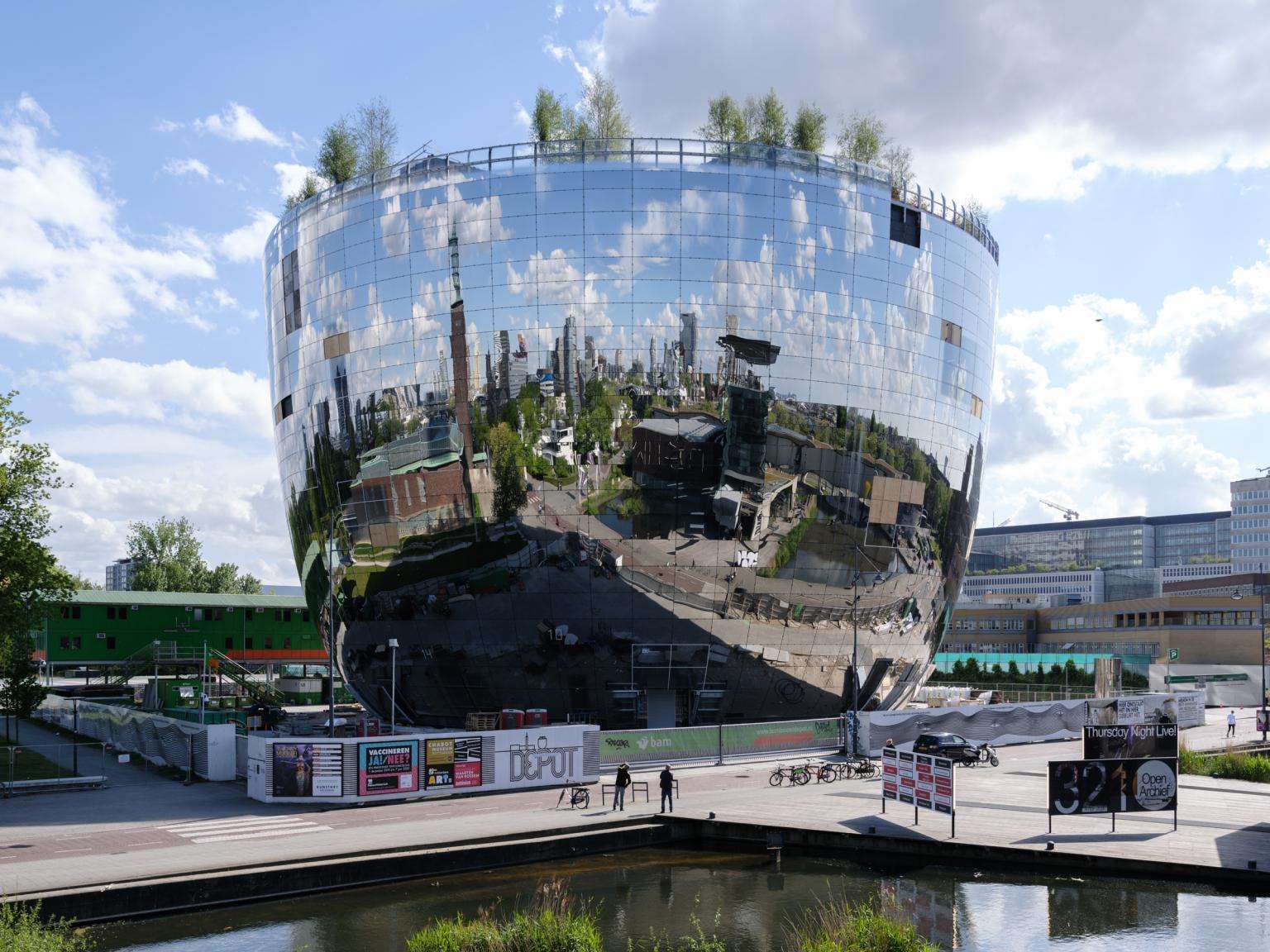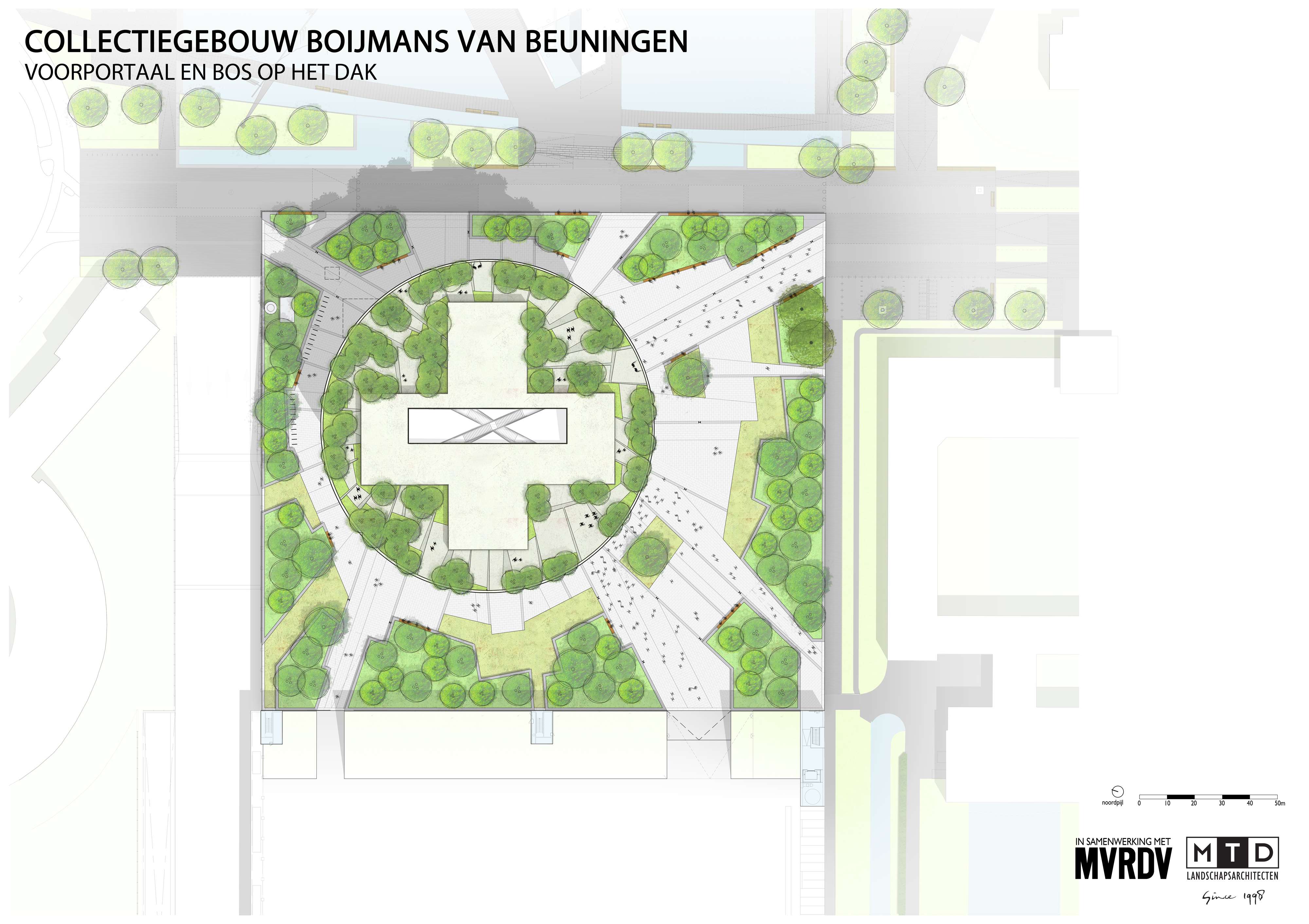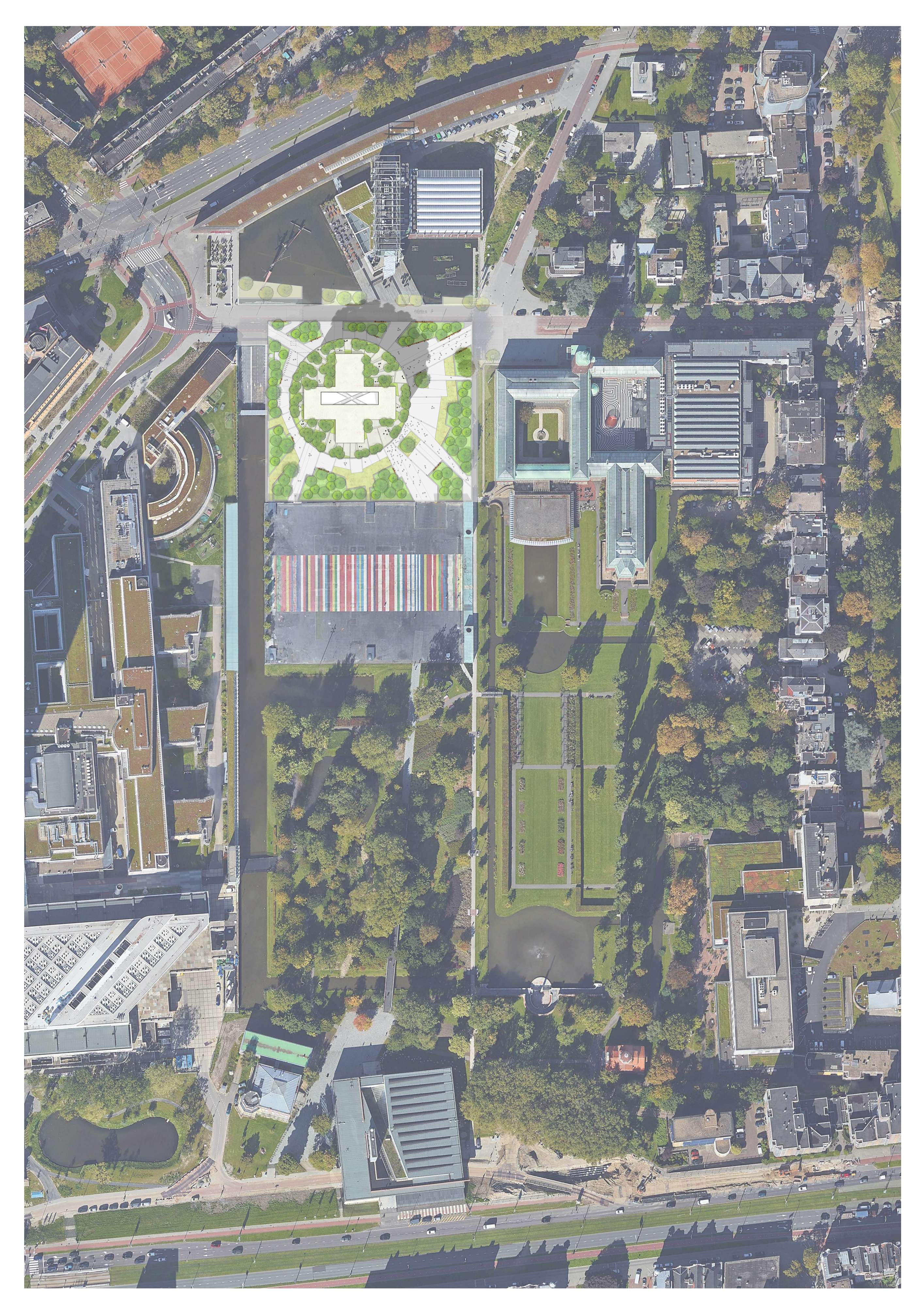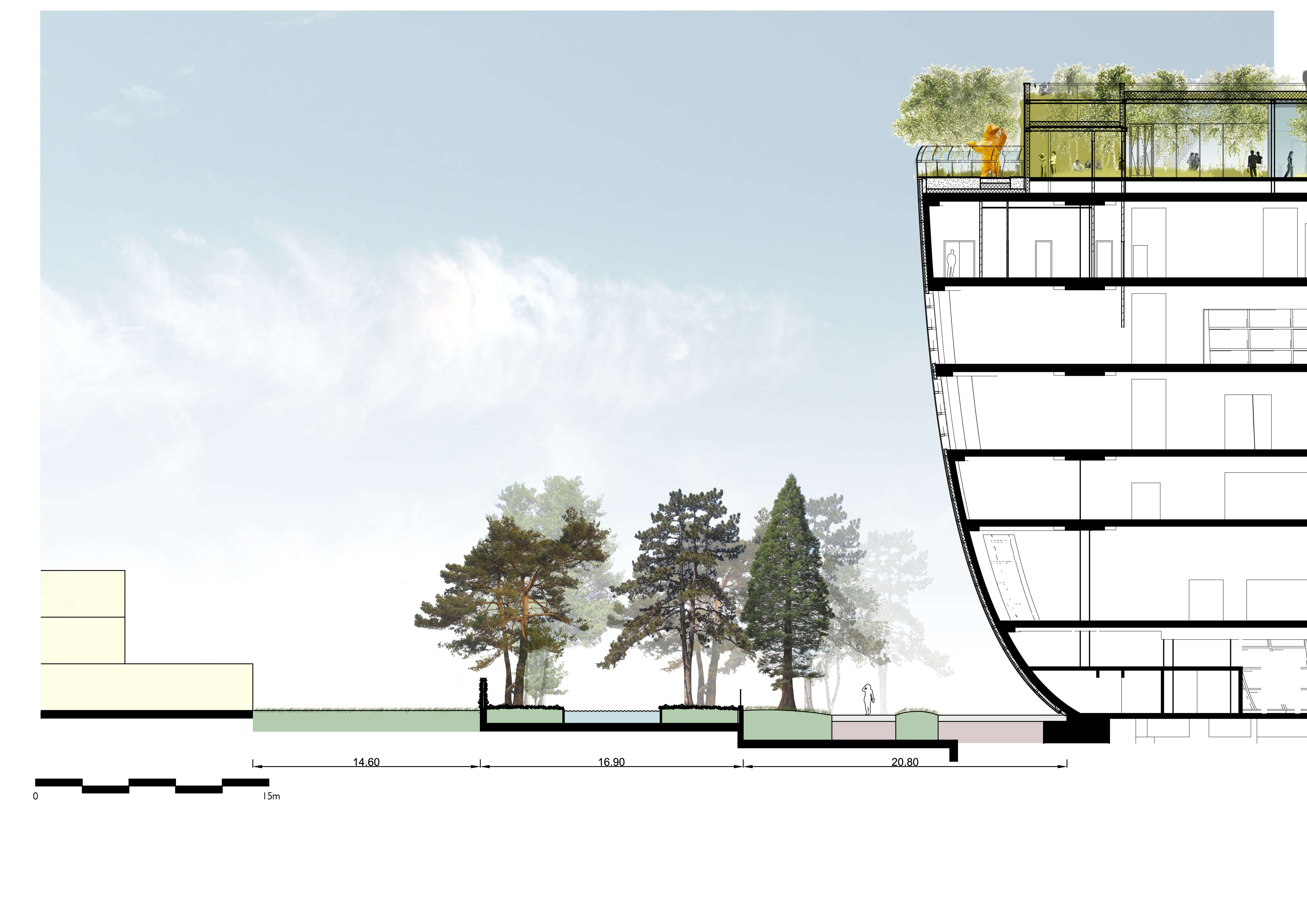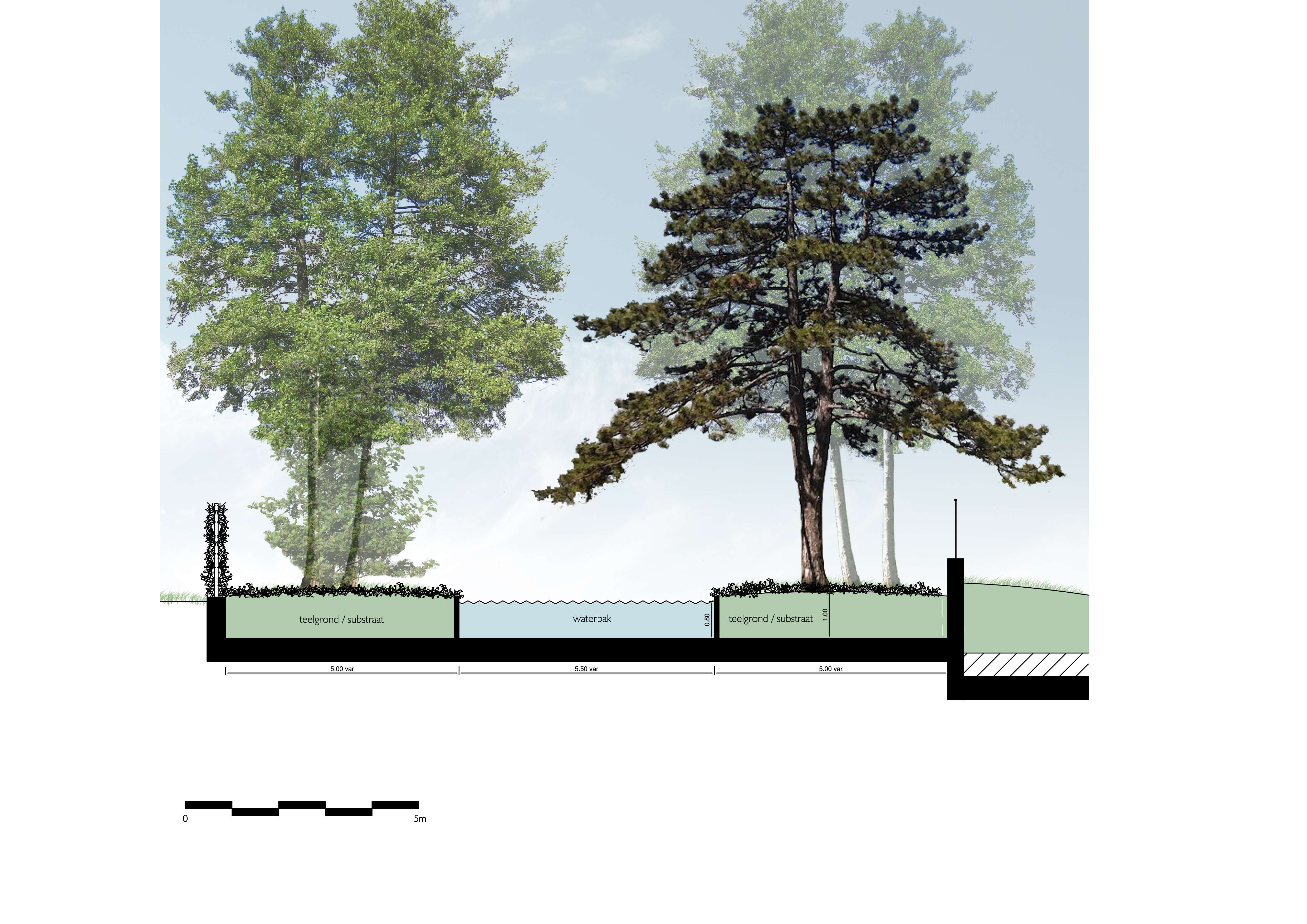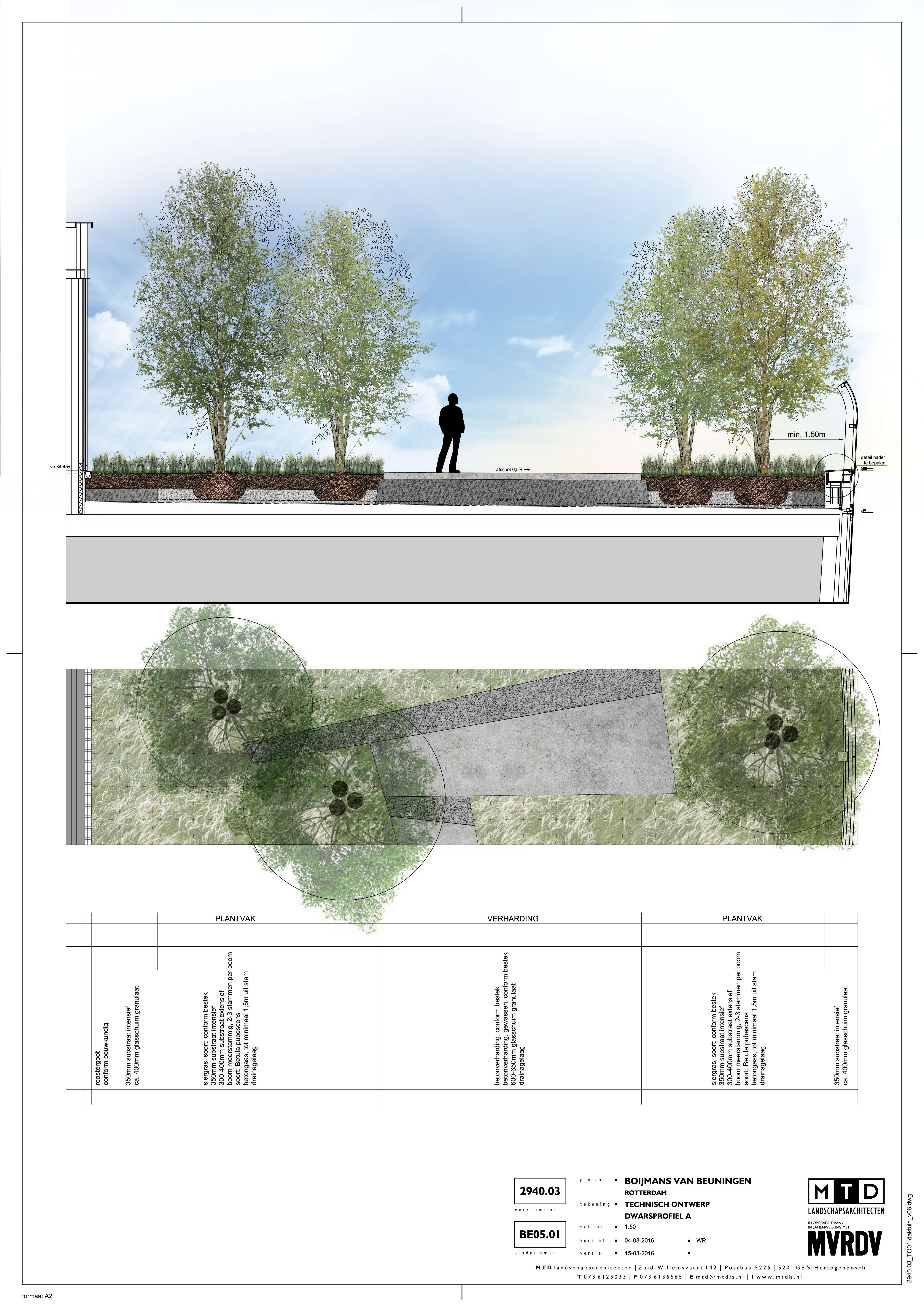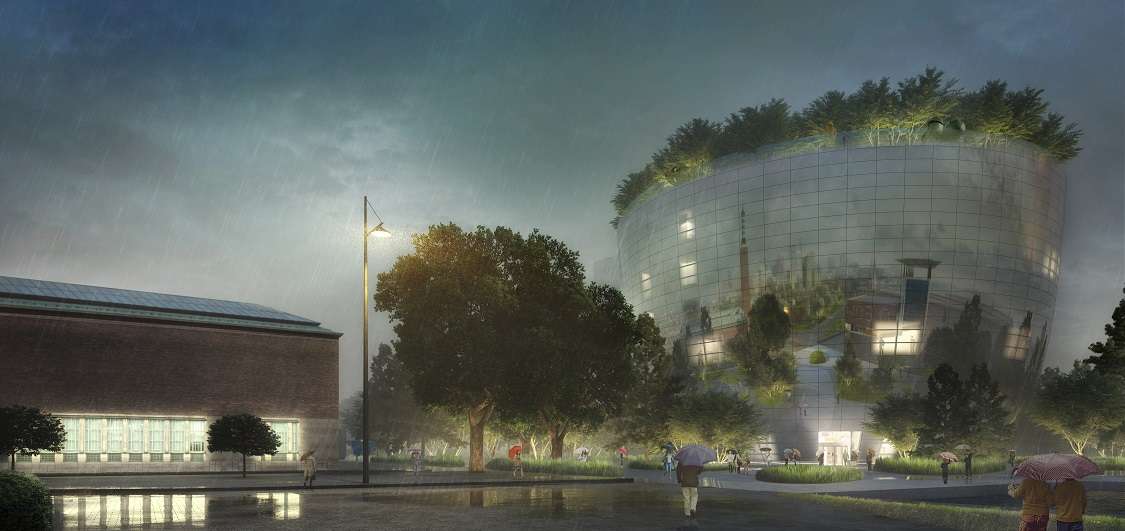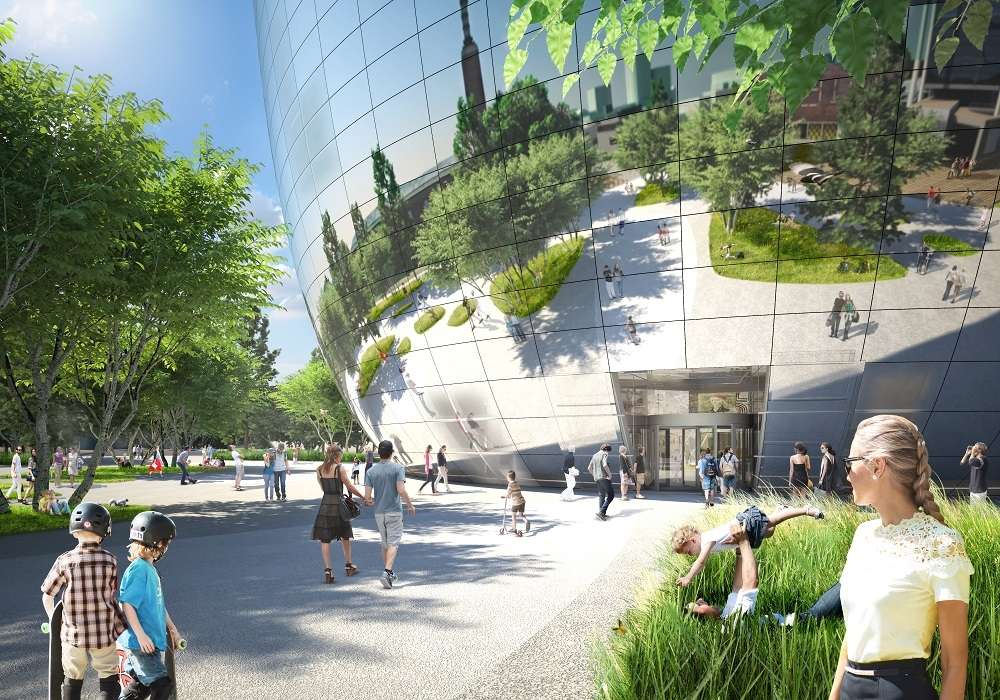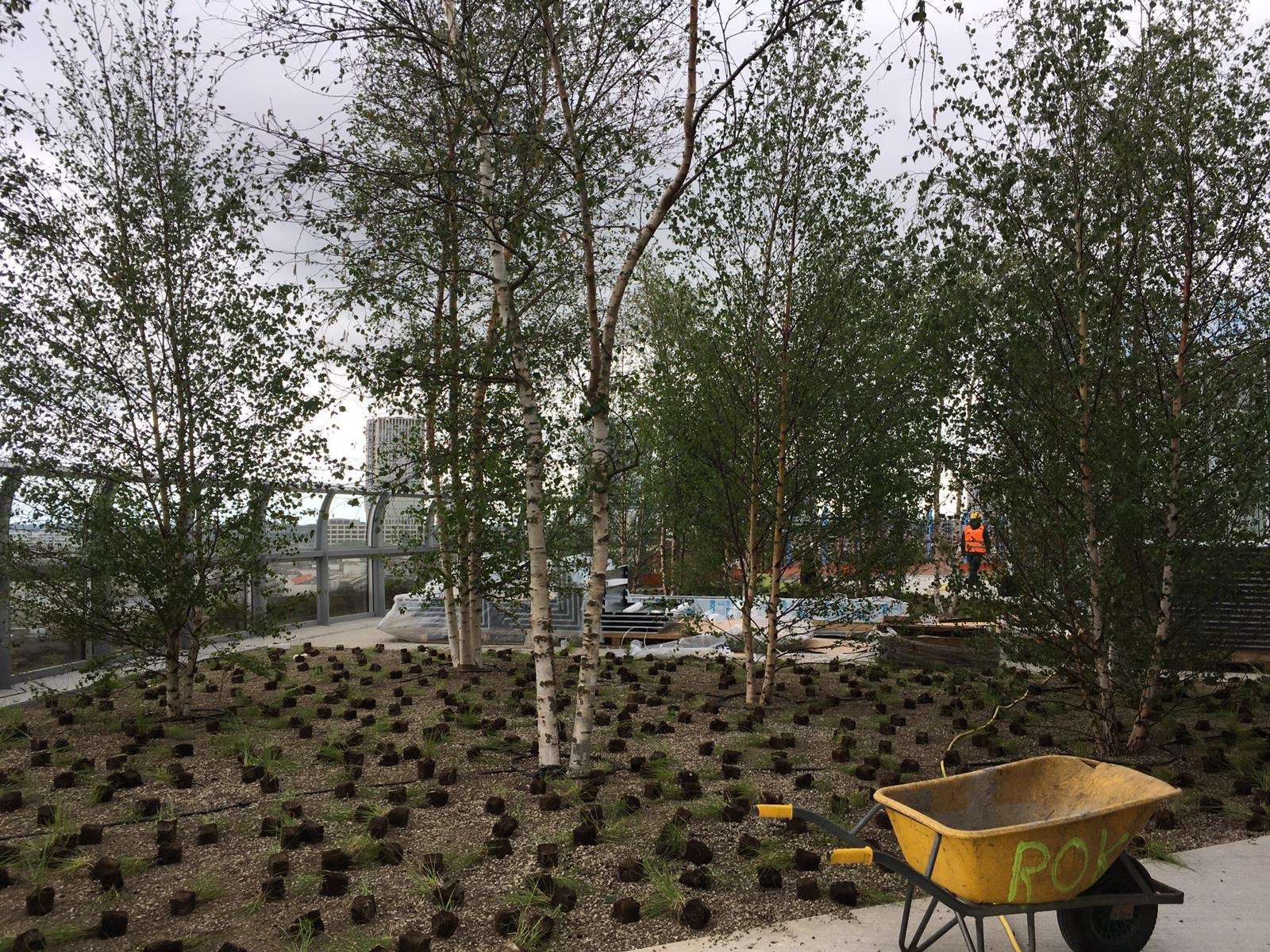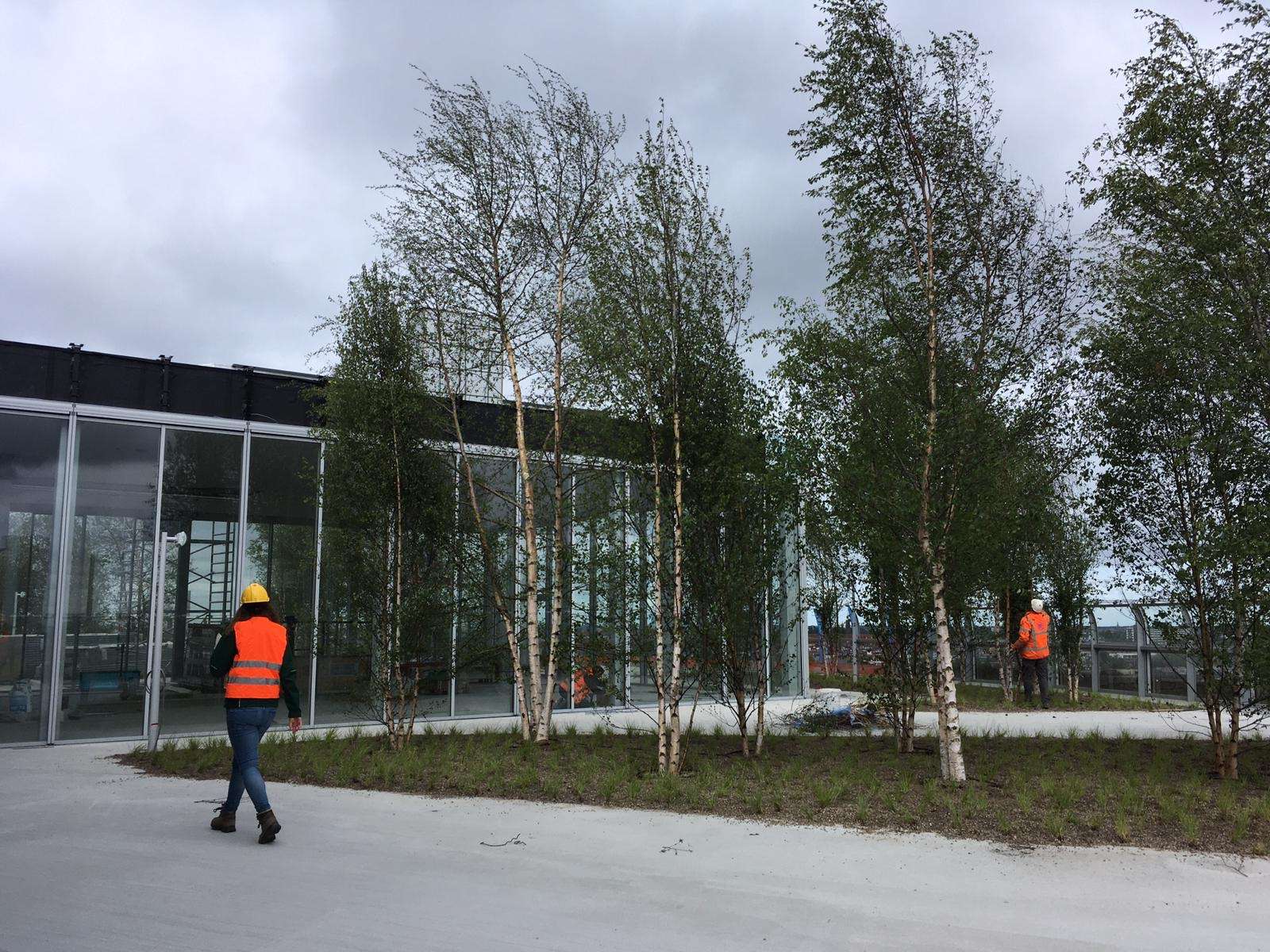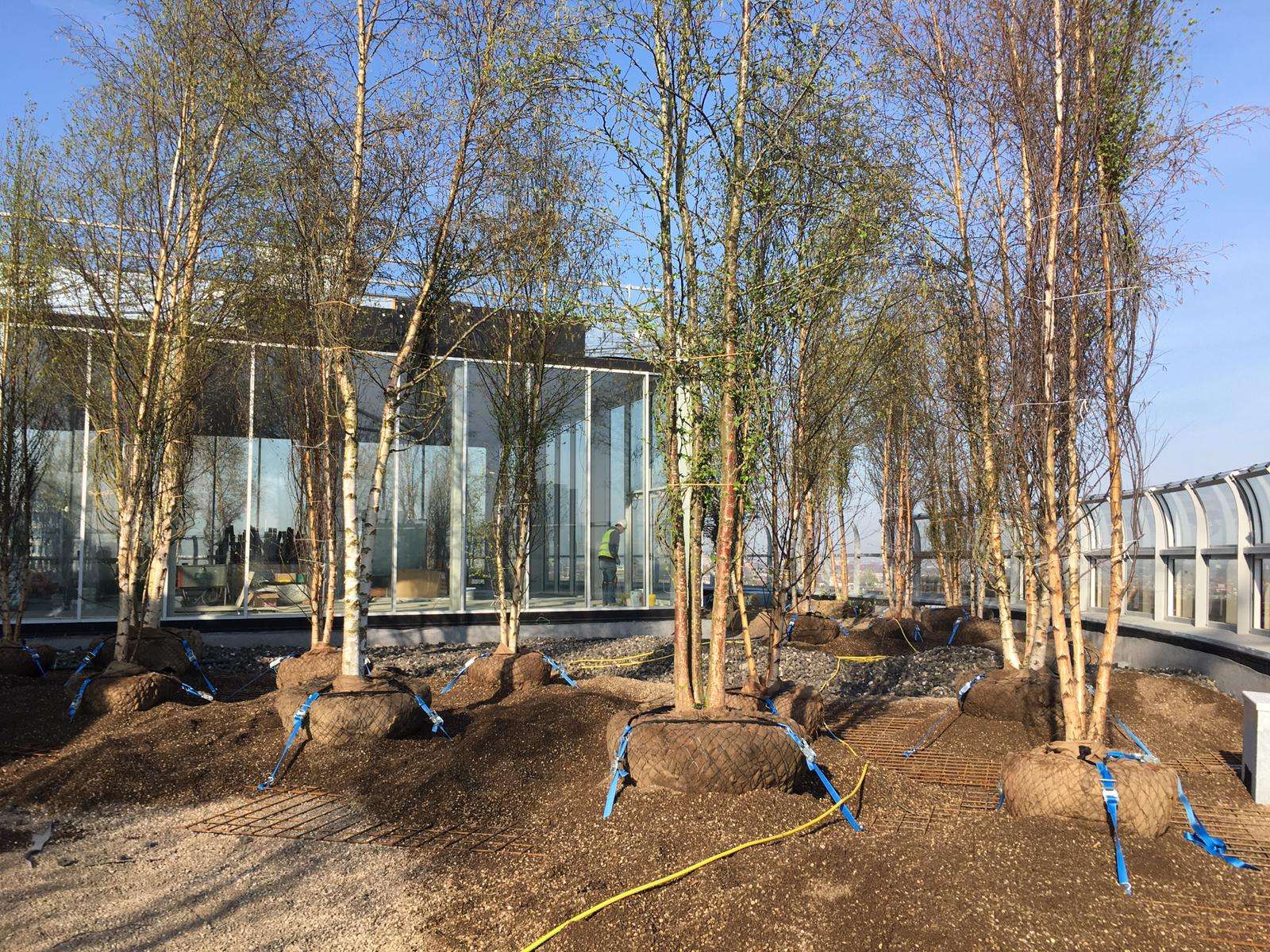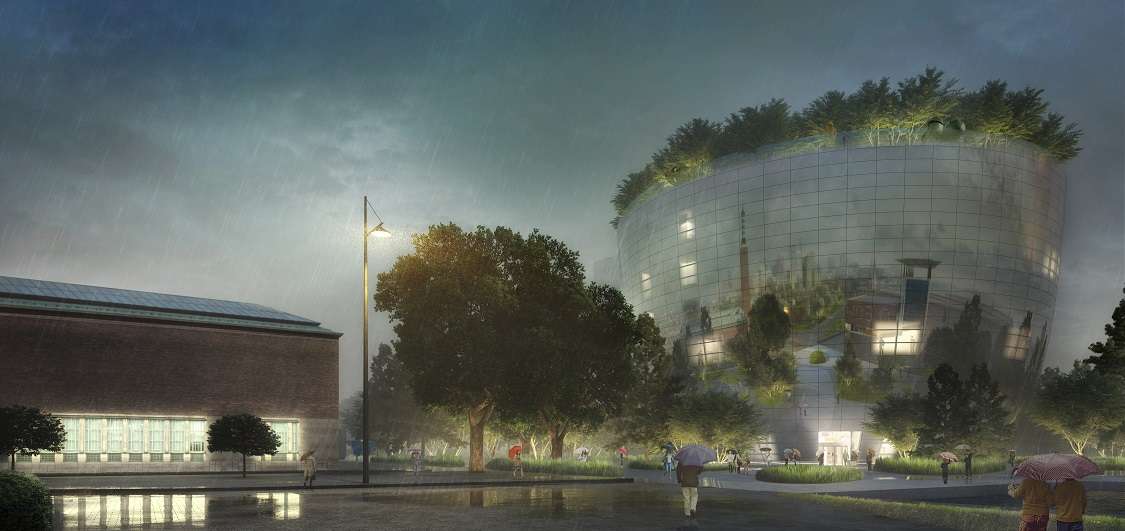 Depot Boijmans van Beuningen
Depot Boijmans van Beuningen
In the middle of the Museumpark, MTD landscape architects in close collaboration with MVRDV designed designed a
special public meeting place around and on top of the new Depot Building of Boijmans van Beuningen in Rotterdam.
With the Depot Building, Boijmans van Beuningen is the first museum in the world to offer access to its complete
collection. Visitors can wander between no fewer than 151,000 different works of art and also see how art is
restored and preserved.
The starting point for the unique building was the concept that art should be experienced as much as possible
and should be accessible to people. The public square and roof landscape on top of the building contribute to this
openness and accessibility and add an intimate and exclusive place to stay to the city.

The first aim of the design for the square and roof landscape is to give the area around the Depot its own identity,
in the form of a green forest world. The plan with a shard structure extends from the forecourt to the roof landscape
located 32 meters higher, whereby ground level and roof form one robust and cohesive landscape; the square forms
the roof and the roof is the square. The carefully positioned shards form planters, drainage lines and wooden benches
and suggest that the Depot has "landed" here. The vegetation of Pinus nigra, Betula pendula and the Stinzen
plantation, makes the visitor imagine himself in a 'forest room'. This vegetation suits both the climatic conditions of
the forecourt and the roof landscape and forms a cohesive and sustainable ecosystem. The planters in the forecourt
have been lifted because of the high groundwater levels in the area. This will raise the trees and ensure their
viability.
There is an open square section on the leafy square, which offers space for small-scale events, such as the Parade.
This will make the square part of Rotterdam's urban life.

The spectacular mirrored facade of the Depot reflects the leafy surroundings to the maximum, making the forecourt
feel like an intimate green space for meeting and contemplation. The roof has limited public access and offers a
surprising and exclusive view over the Museum Park and the Rotterdam skyline from the terrace and the 'forest edge'.
Program: design roof garden, surroundings and museum entrance, technical detailing and specifications
for roofgarden and tree selection