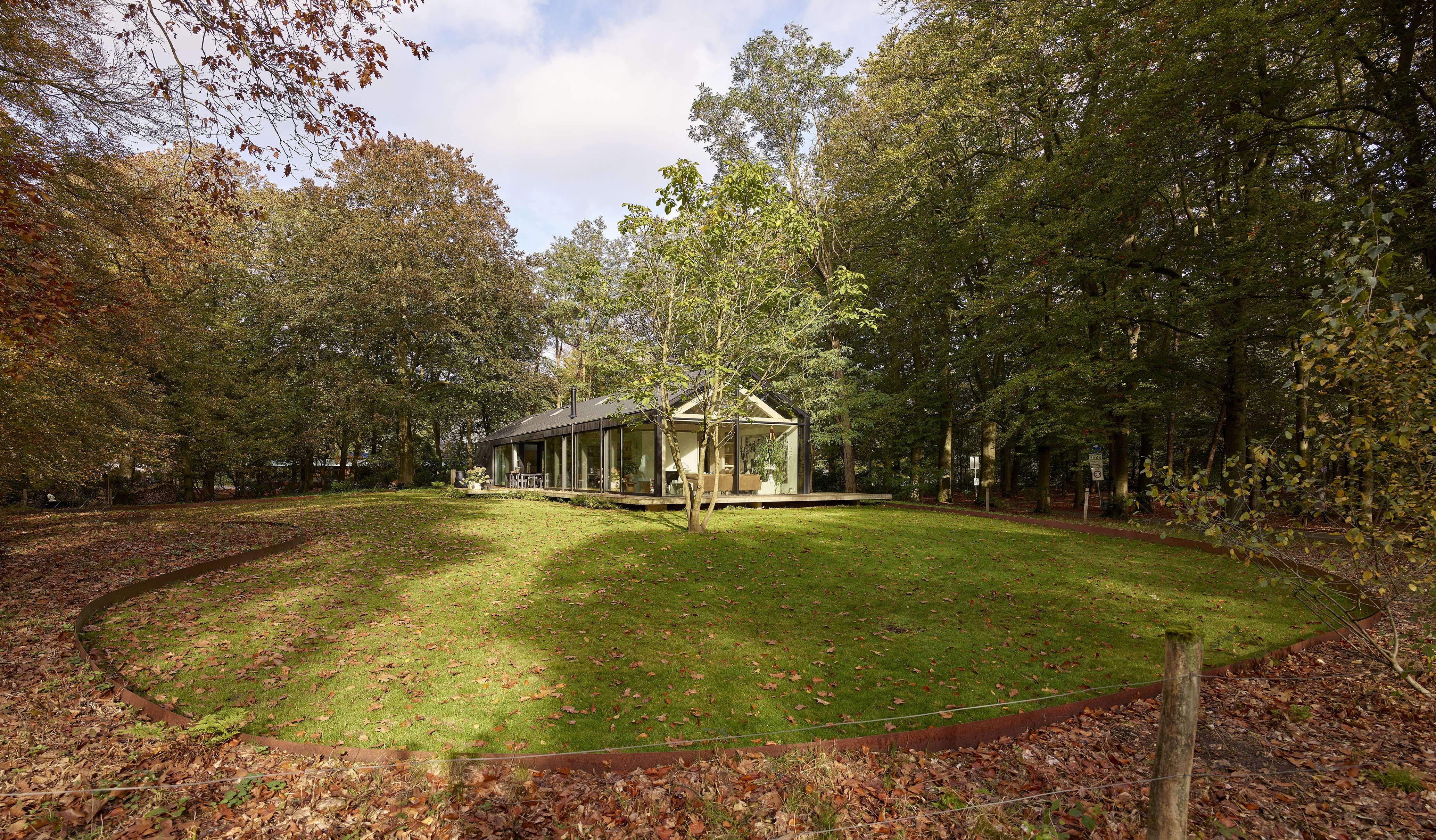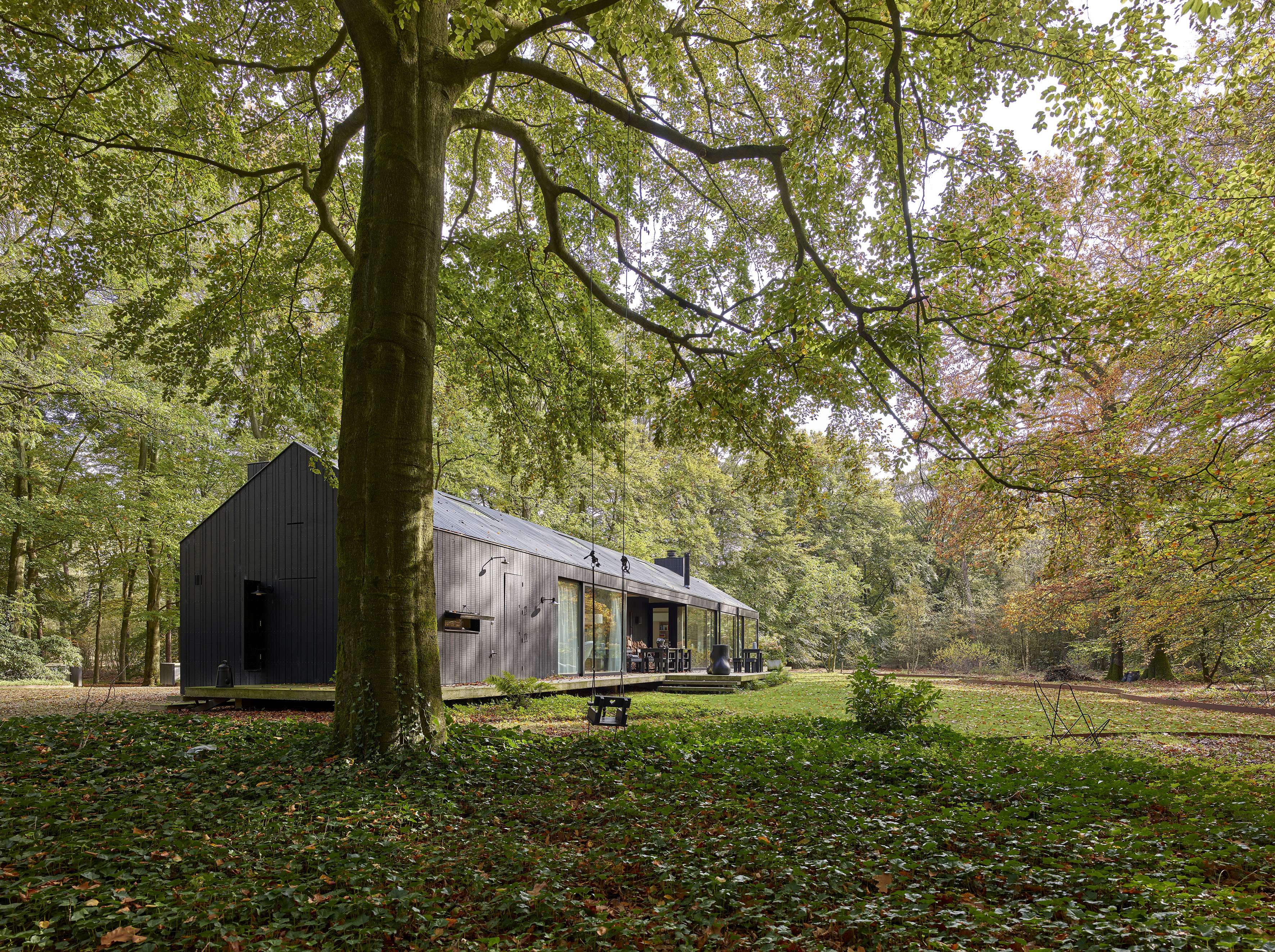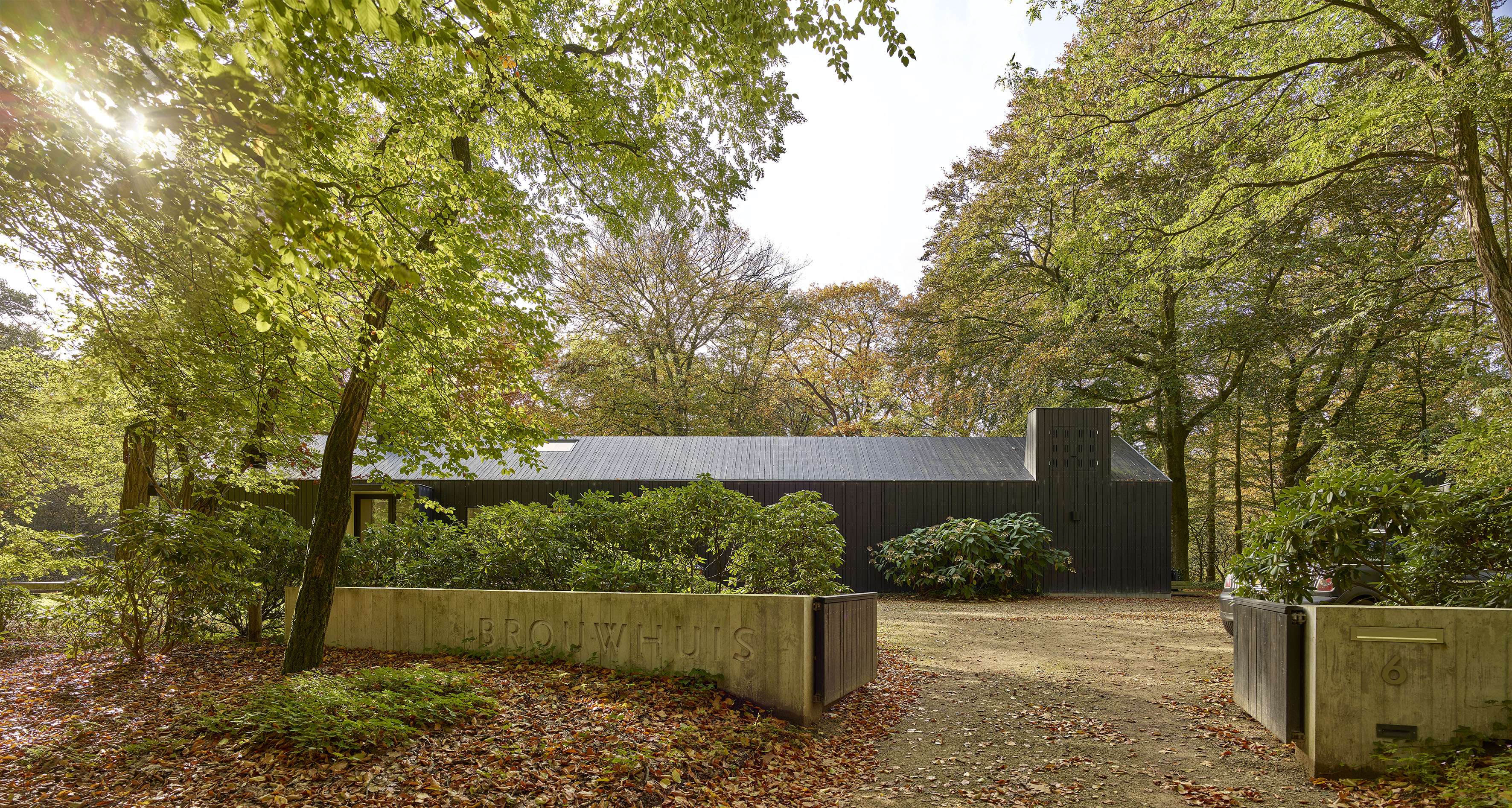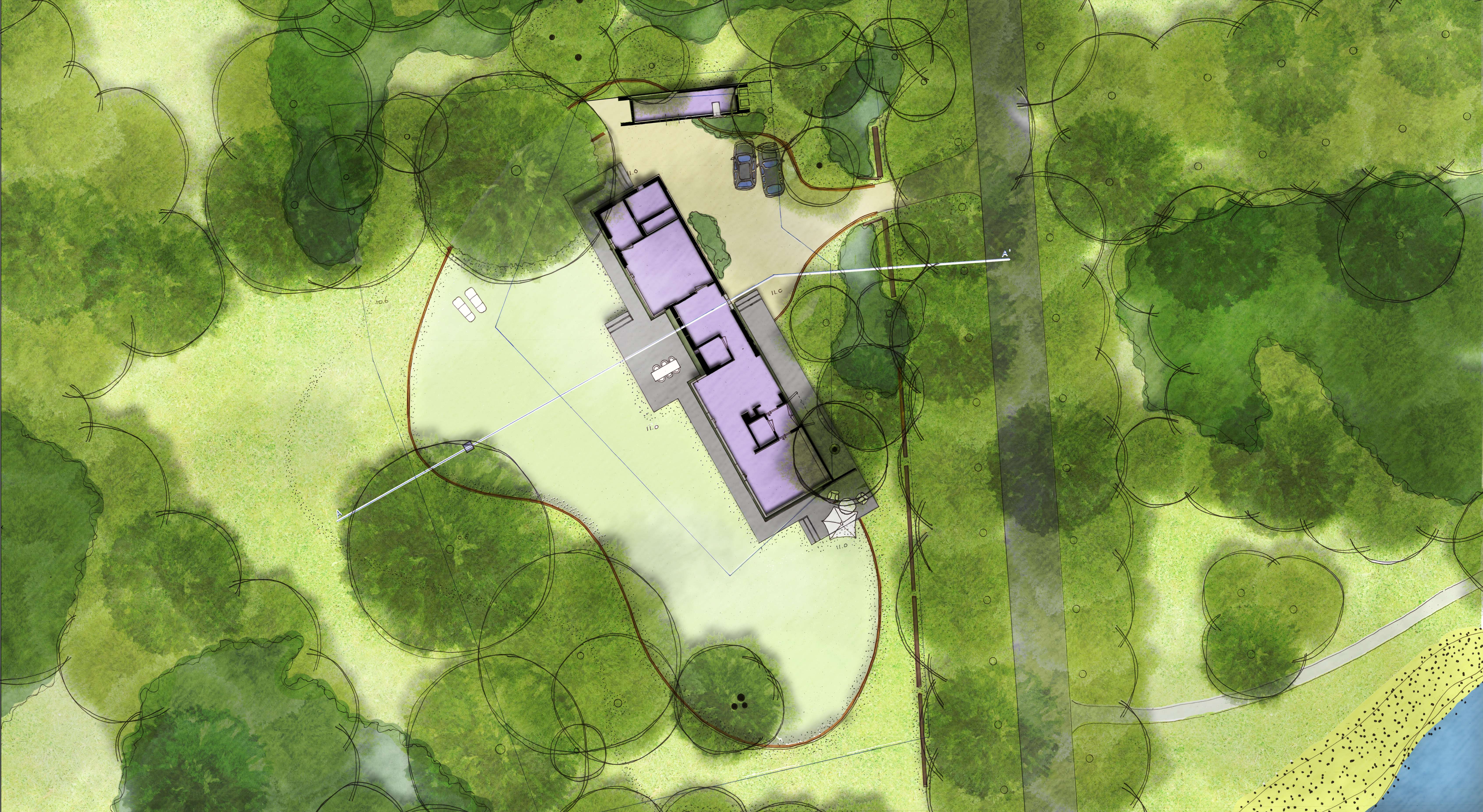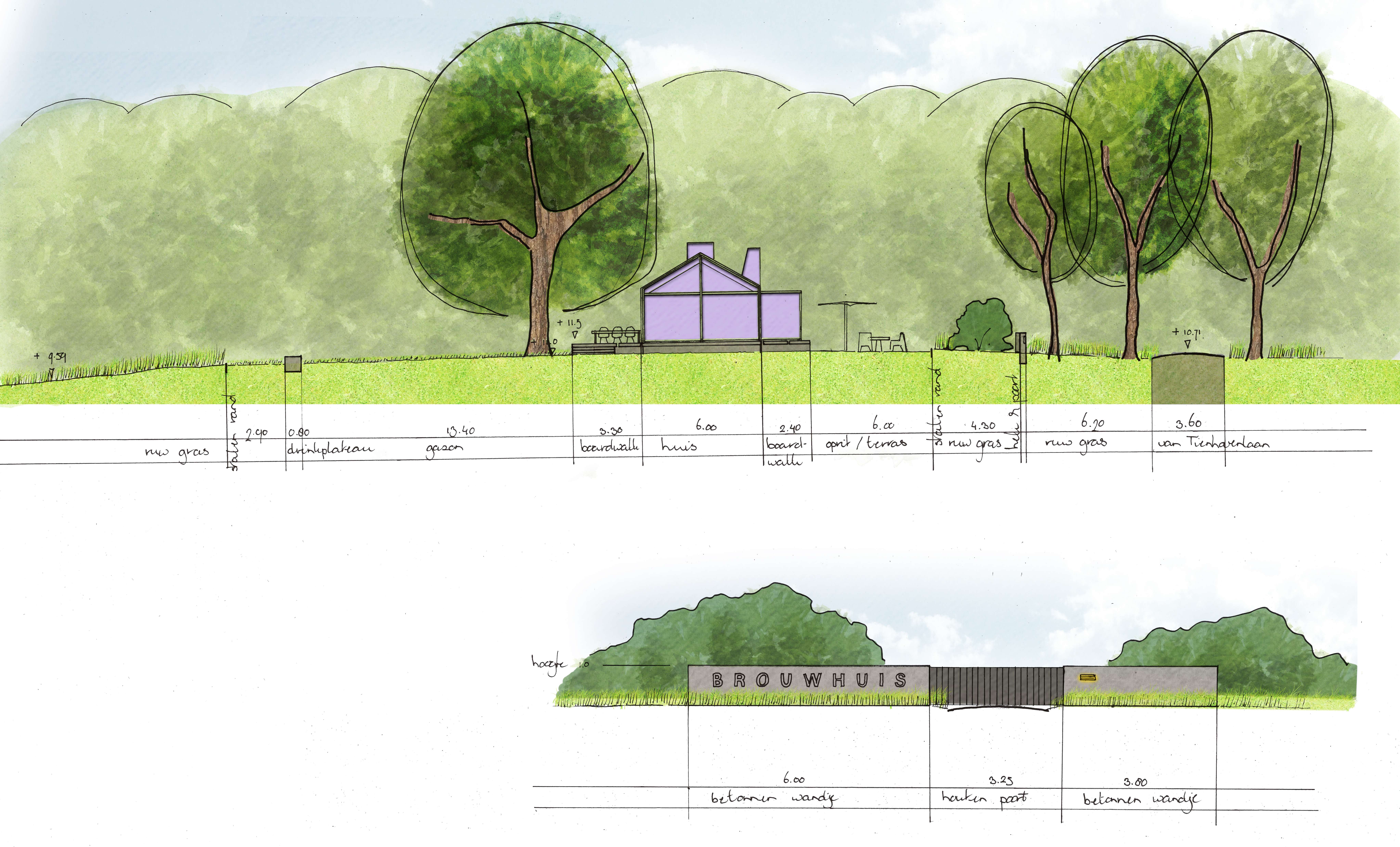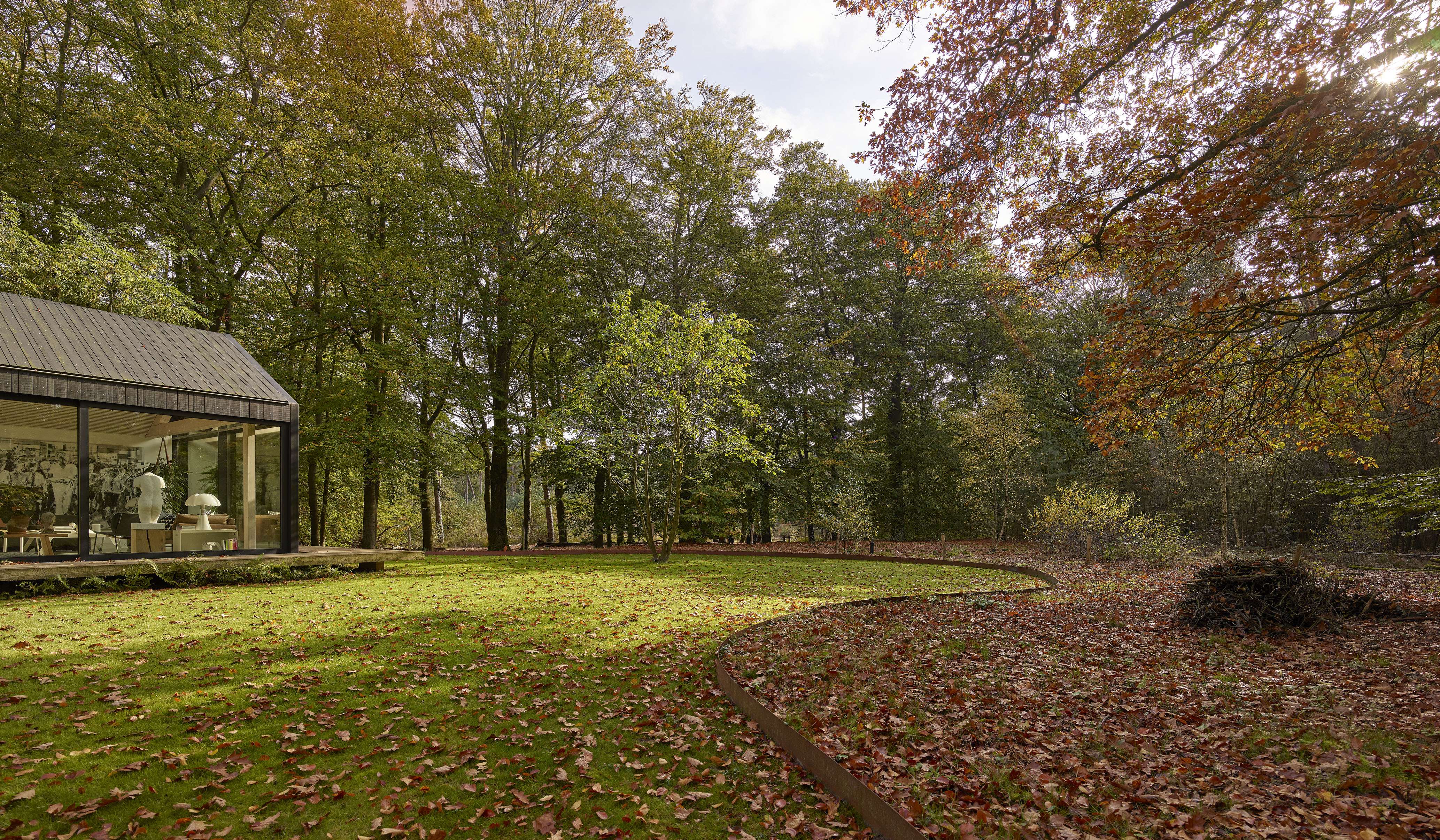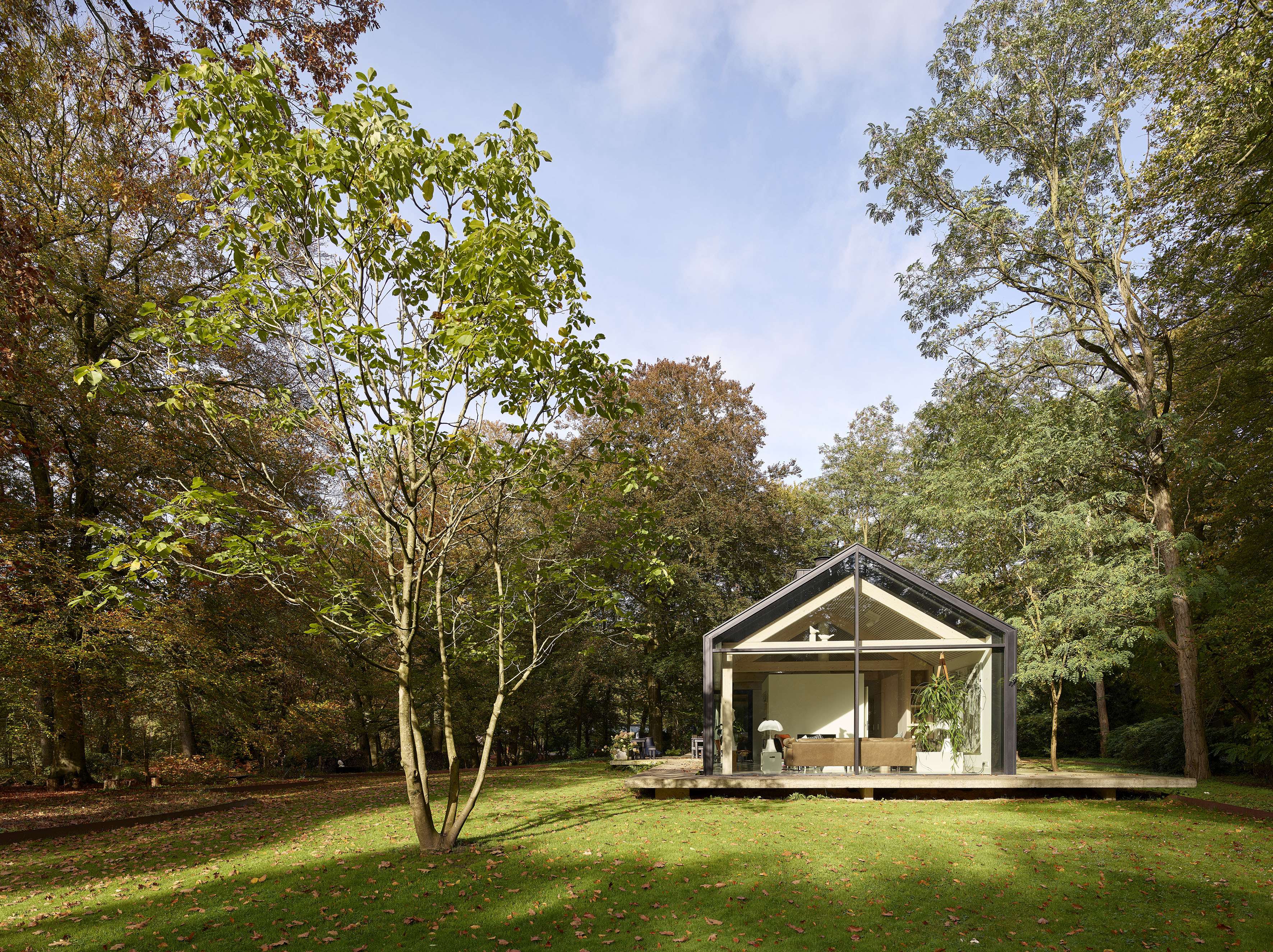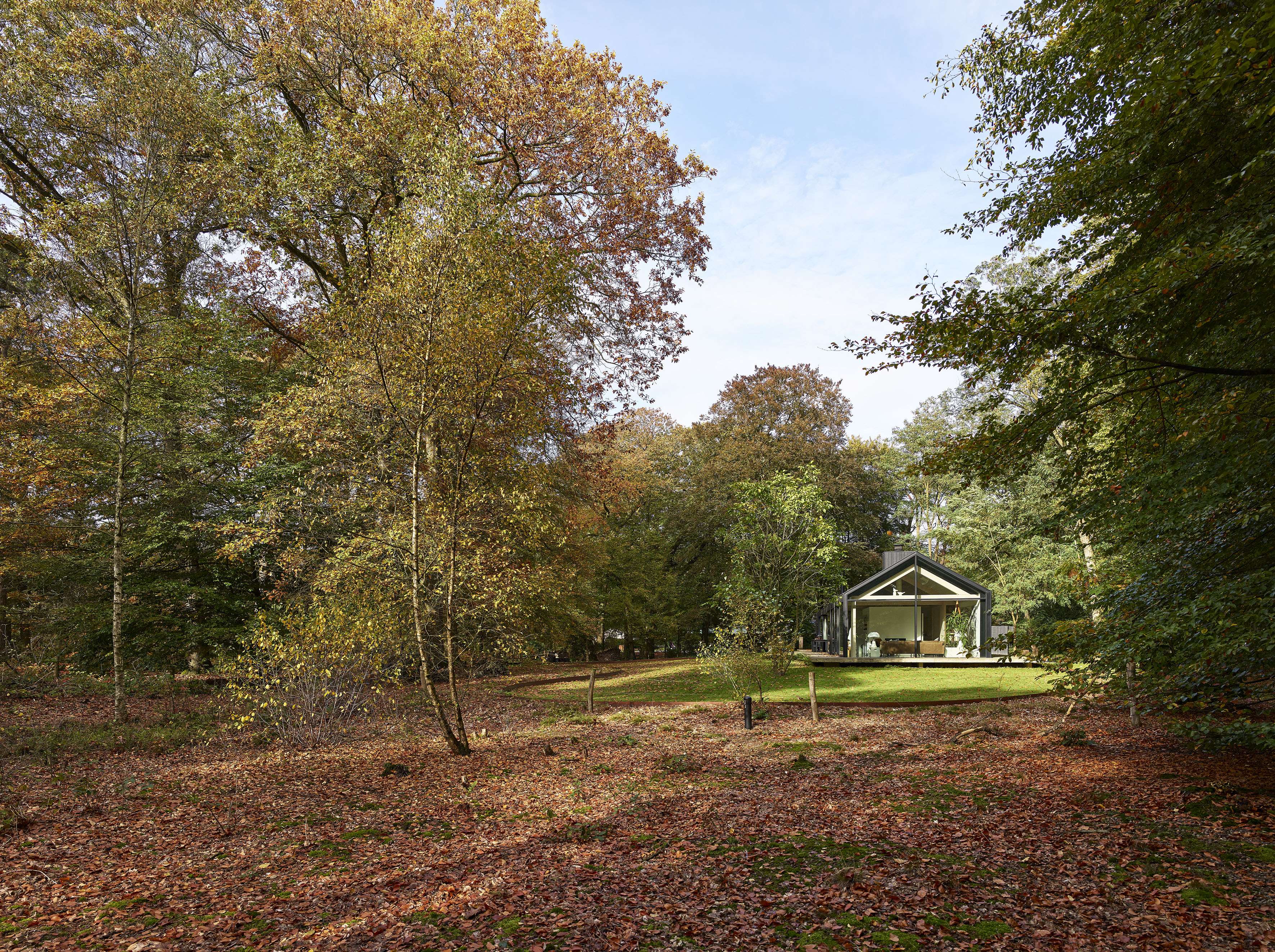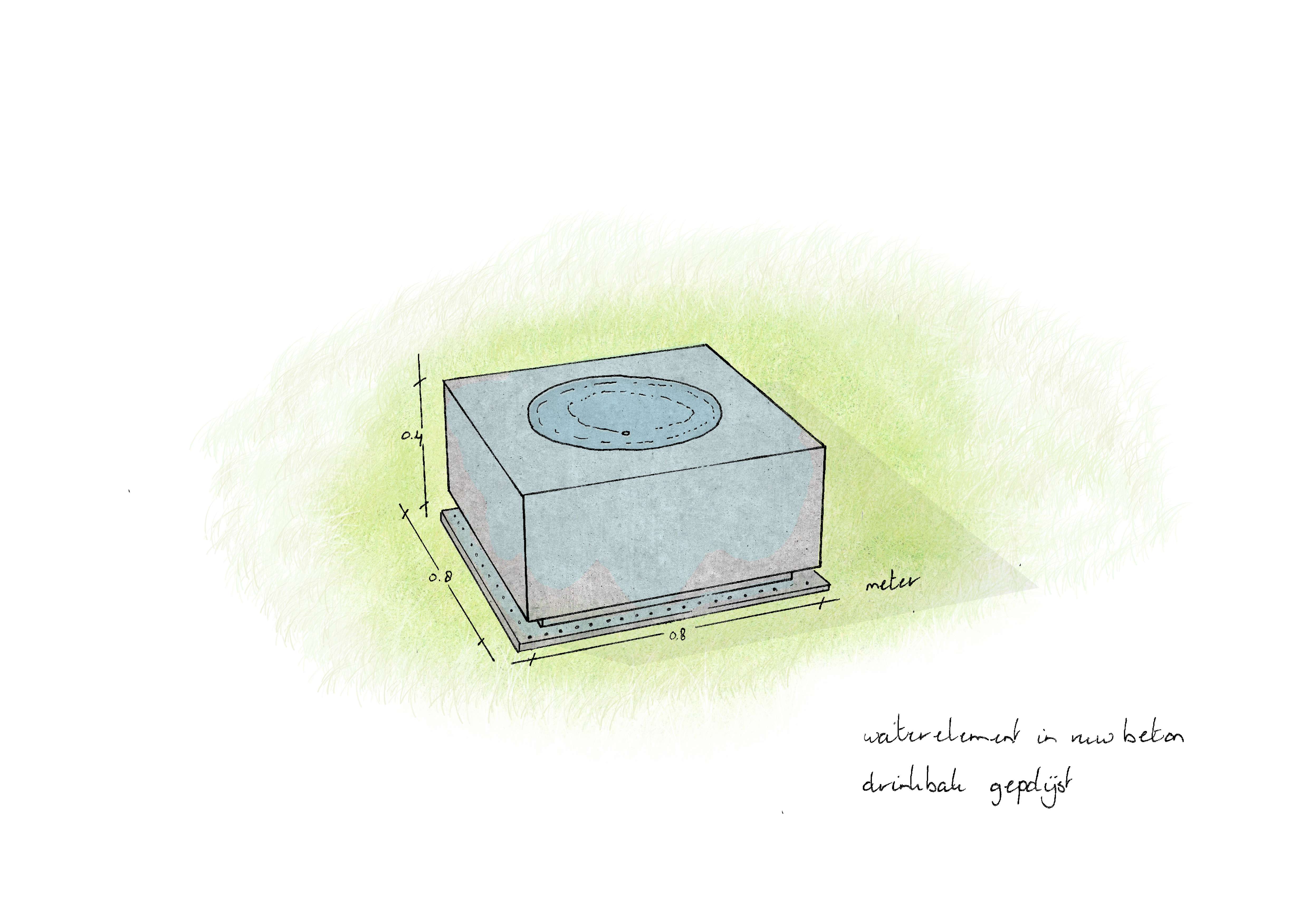 Forest garden 't Brouwhuis
Forest garden 't Brouwhuis
a forest house where it seems to be holiday always 
In the spring of 2014, Mr. and Mrs. Van Esch acquired from Natuurmonumenten the former forester's home in the Oisterwijkse Vennen in Oisterwijk. They had the ambition to redevelop the location and realize a forest house. MTD landscape architects were commissioned to develop a design for the positioning and garden of the house in close consultation with BedauxdeBrouwer architects and INA MATT interior architects. The house has been given the name 't Brouwhuis, after the ven on which it is oriented.
'T Brouwhuis consists of an elongated monolithic volume of one storey and a roof. The volume is completely materialized in black wood and has a more or less closed facade on the side of the Van Tienhovenlaan and a maximum open facade on the garden side.
The house lands in the forest by a concrete plinth, which floats above ground level. In 4 places this plinth is accessed by steps and a round hole is cut out at the front door, through which an acacia grows. The plinth forms the transition from inside to outside; from house to landscape. It widens to create some special seating areas; the terrace on the head in the sun with maximum view on the Brouwven and the more private terrace on the west side of the house. Here a recess in the facade creates a terrace with forestview. To enhance the depth effect, a water object and drinking place for birds and wildlife has been introduced here.
The garden of the forest house is bounded to the adjacent forest by a steel band, which marks the transition between lawn and forest plantation with ferns, honeysuckle, Spanish bluebells, lily of the valley and foam flower. The present trees have been preserved here as much as possible and determine the atmosphere. A multi-stemmed sweet chestnut has been added to this.
The boundaries of the woodland garden have been kept as inconspicuous as possible. Only the entrance at the Van Tienhovenlaan is marked by a concrete wall and black wooden gate. In the wall the letters' t Brouwhuis have been milled out.
Behind the gate a semi-paved surface provides access to the entrance of the house and facilitates parking space for two cars. Here also a little studio is located, which, like the forest house, is materialized in black wood. It is used as an atelier by the lady of the house and there is room for the waste containers and wood storage. In the volume of the studio, a nest box for bats has been introduced.