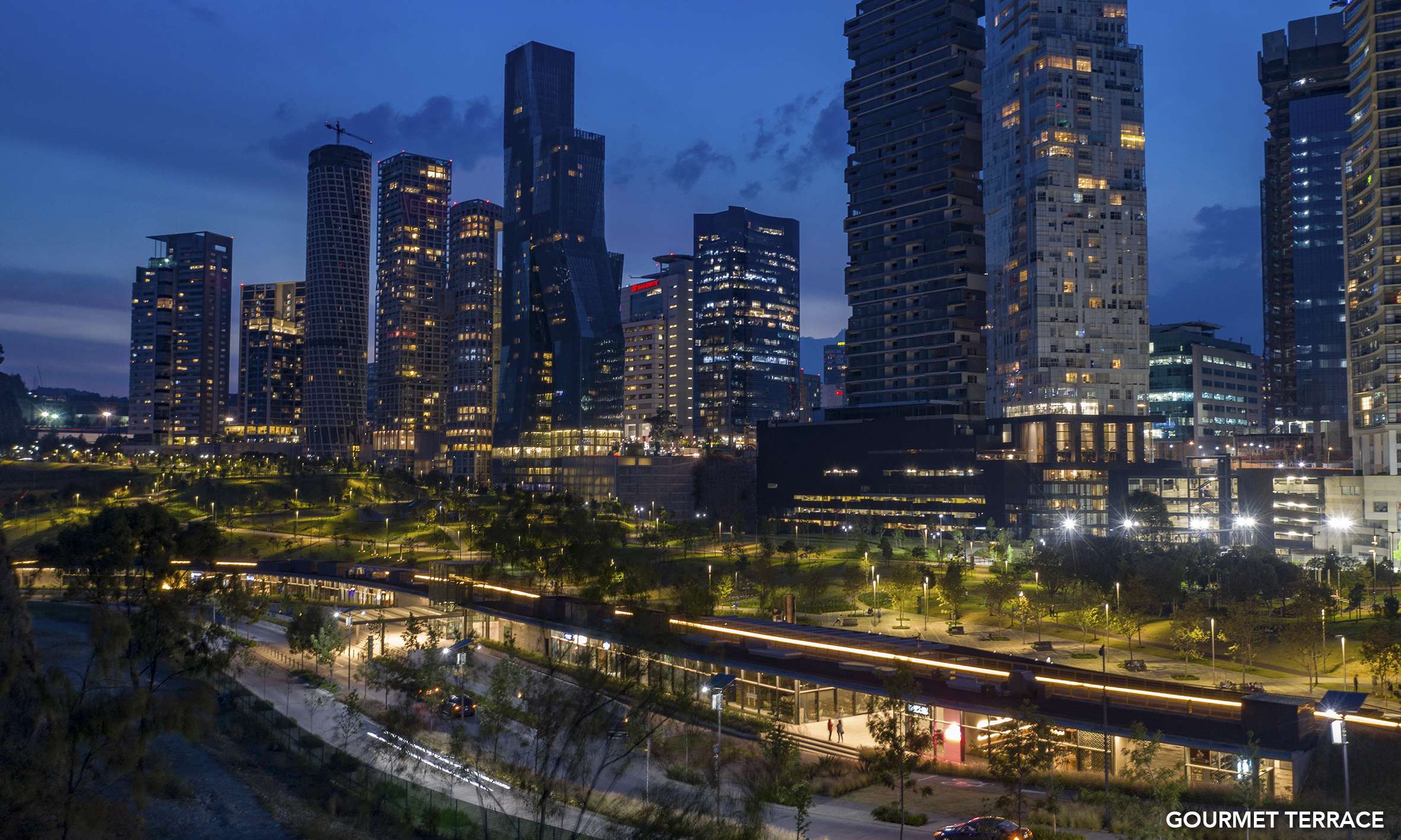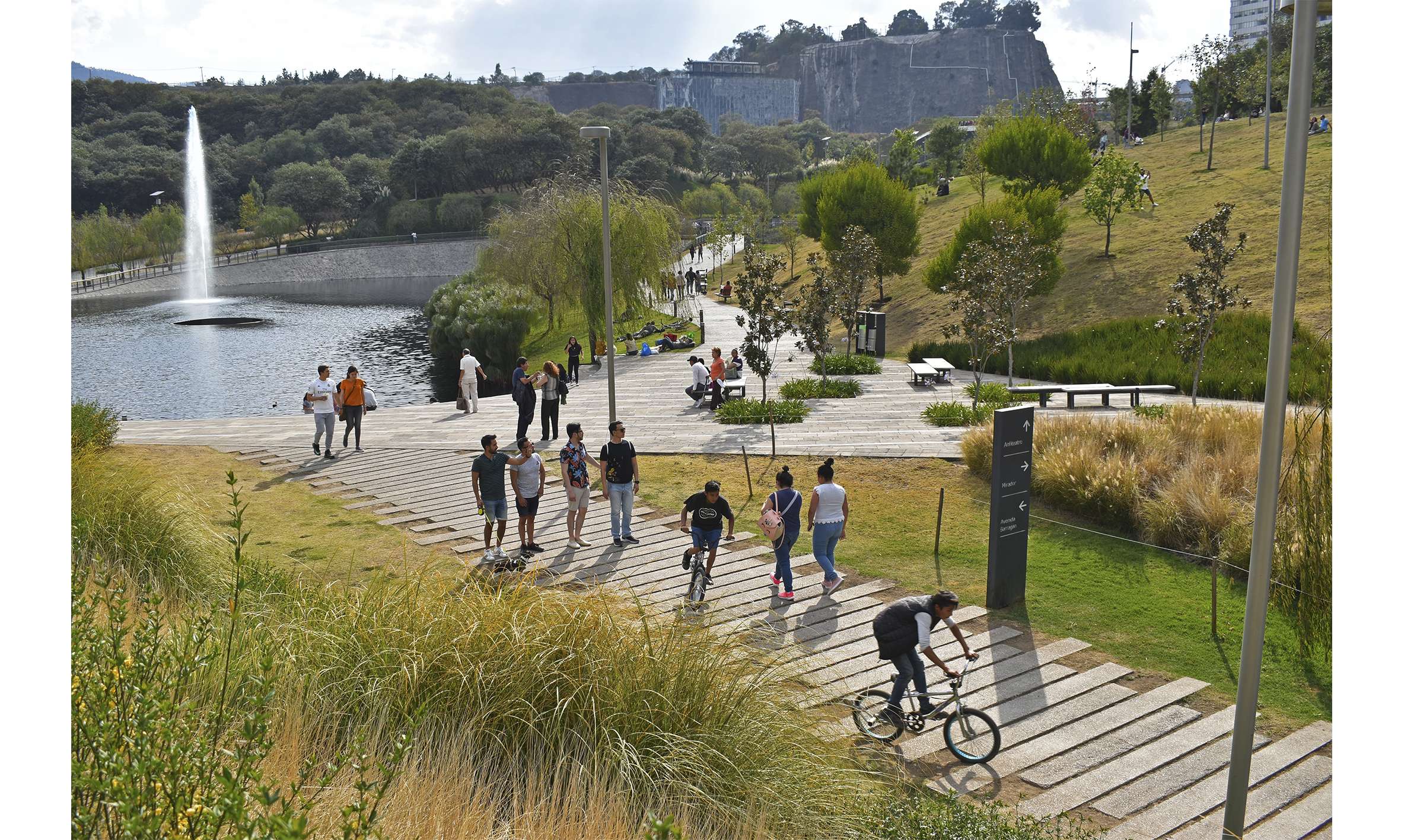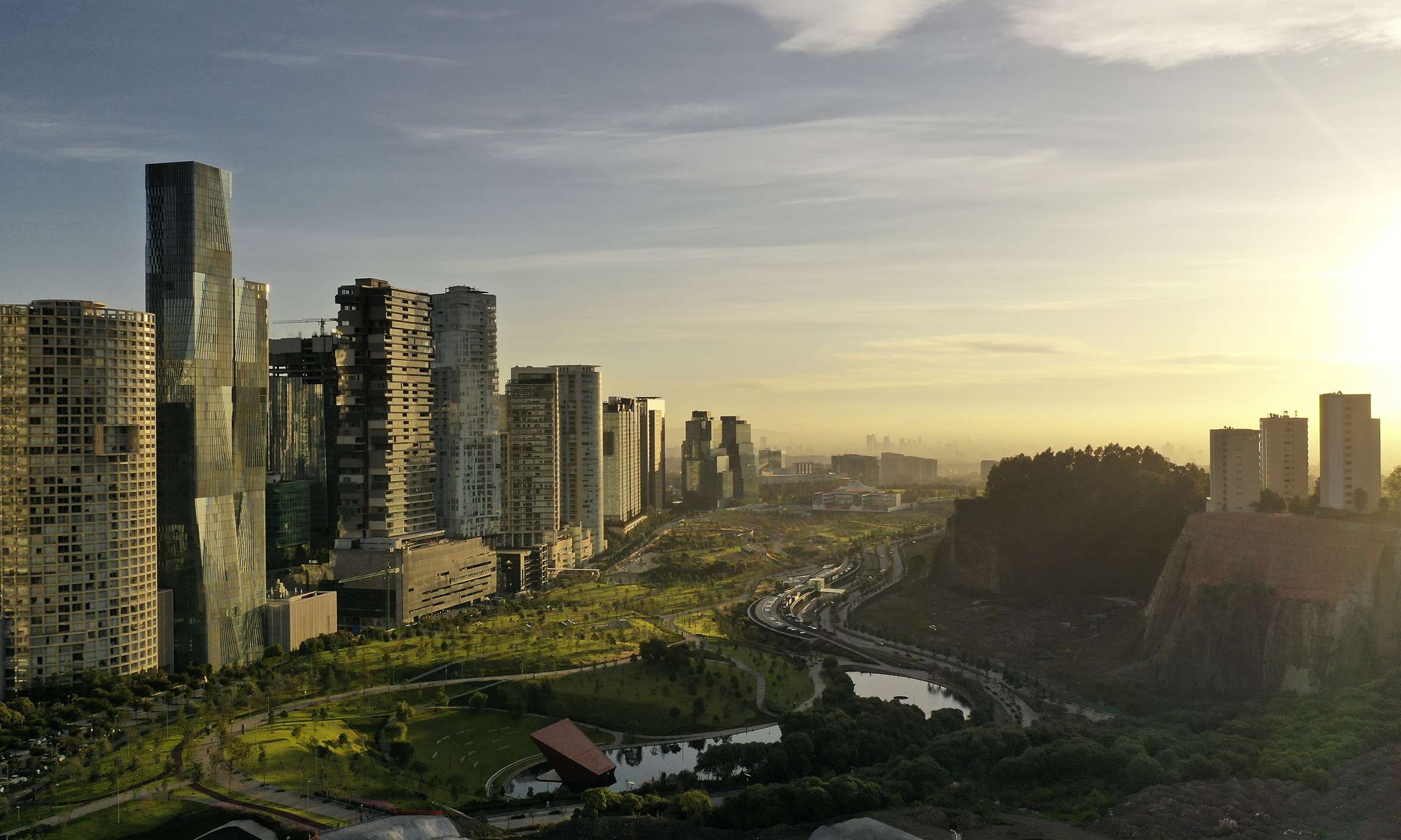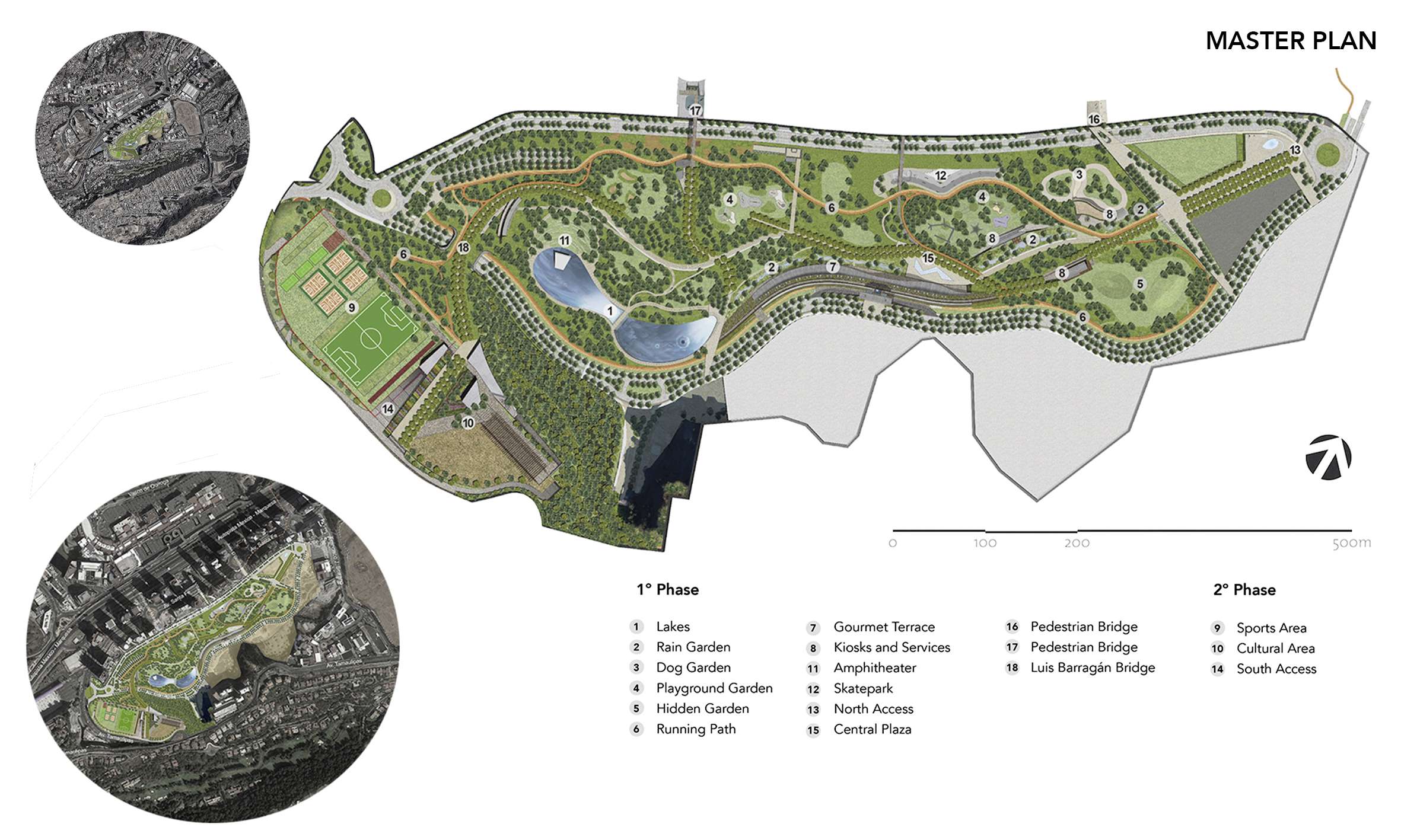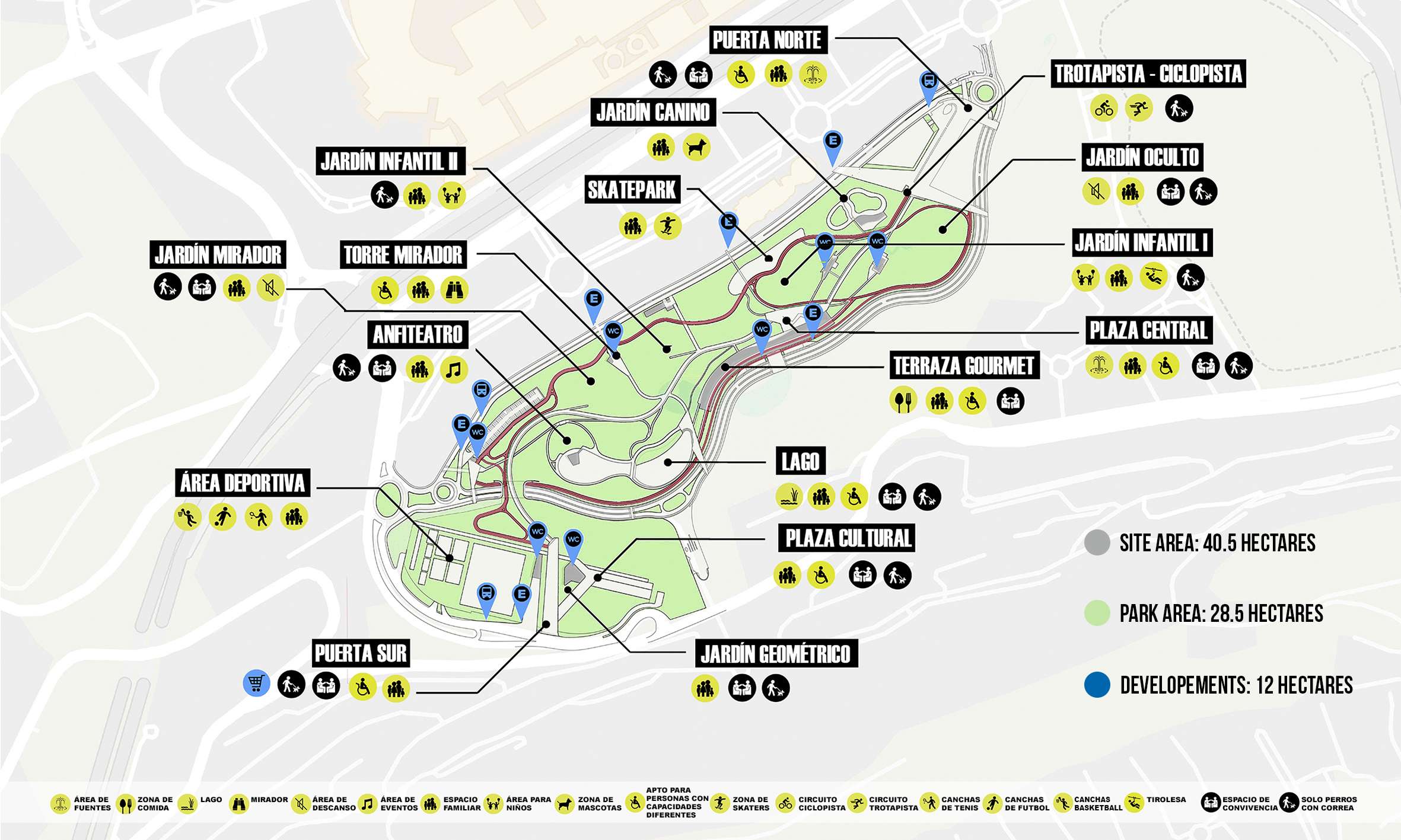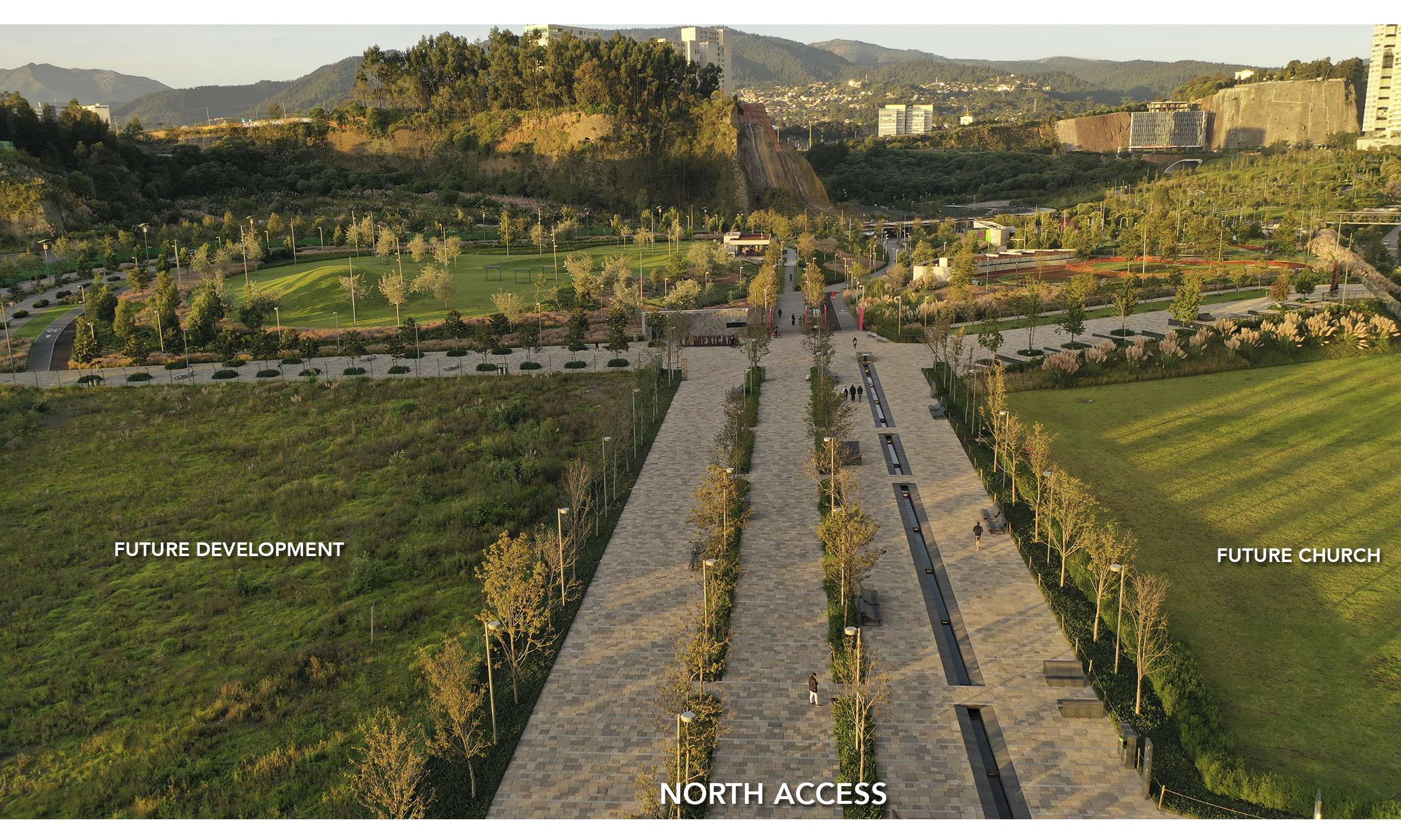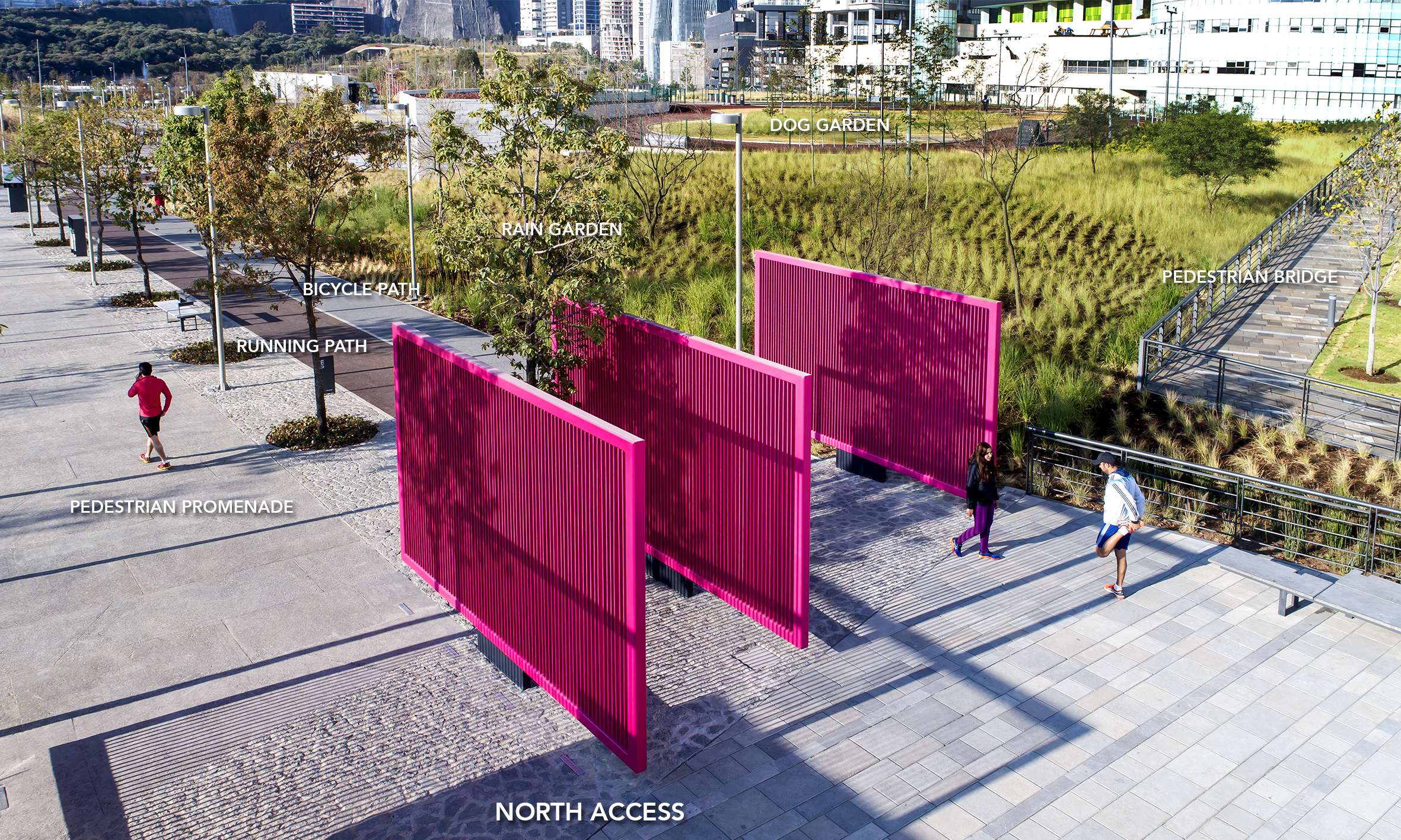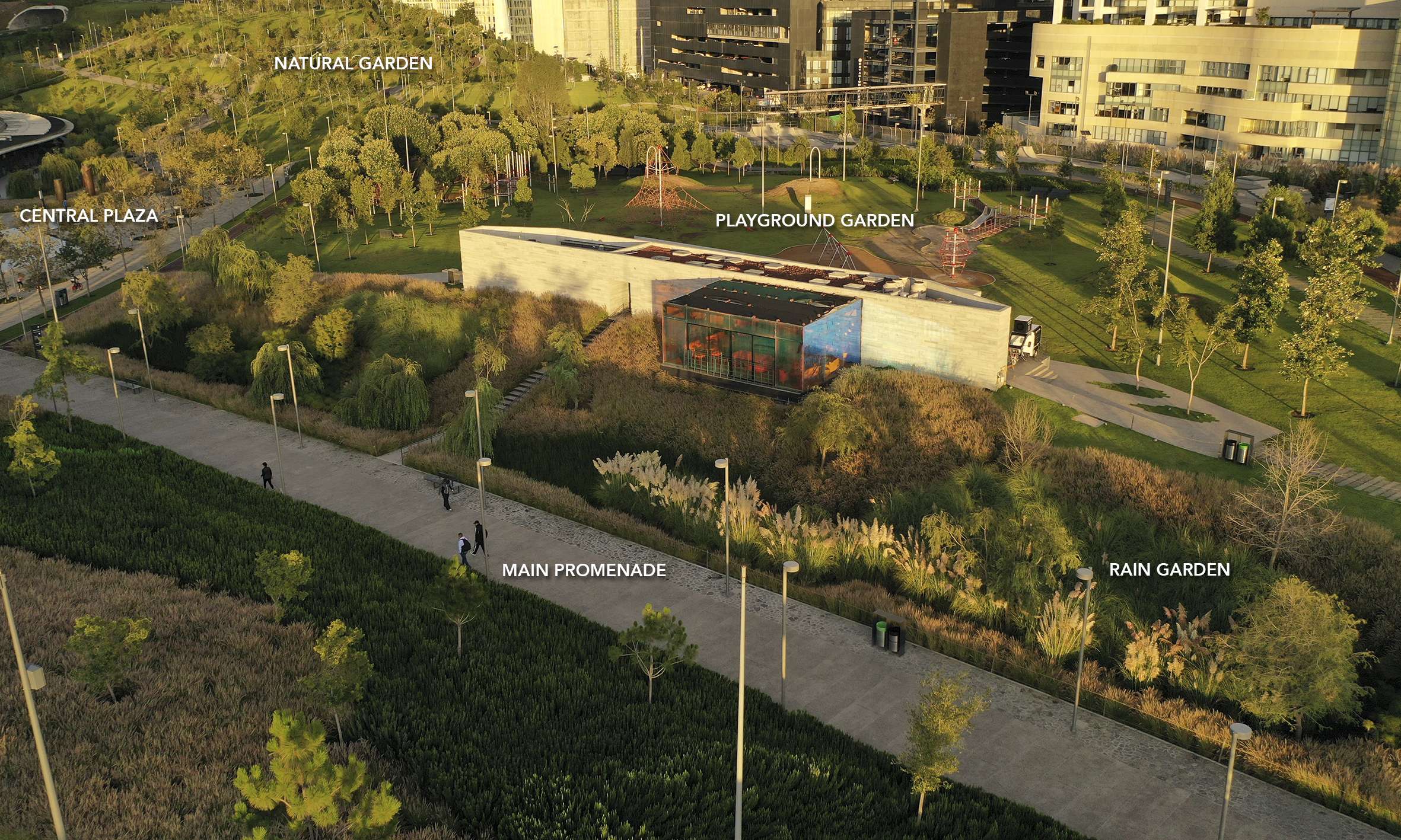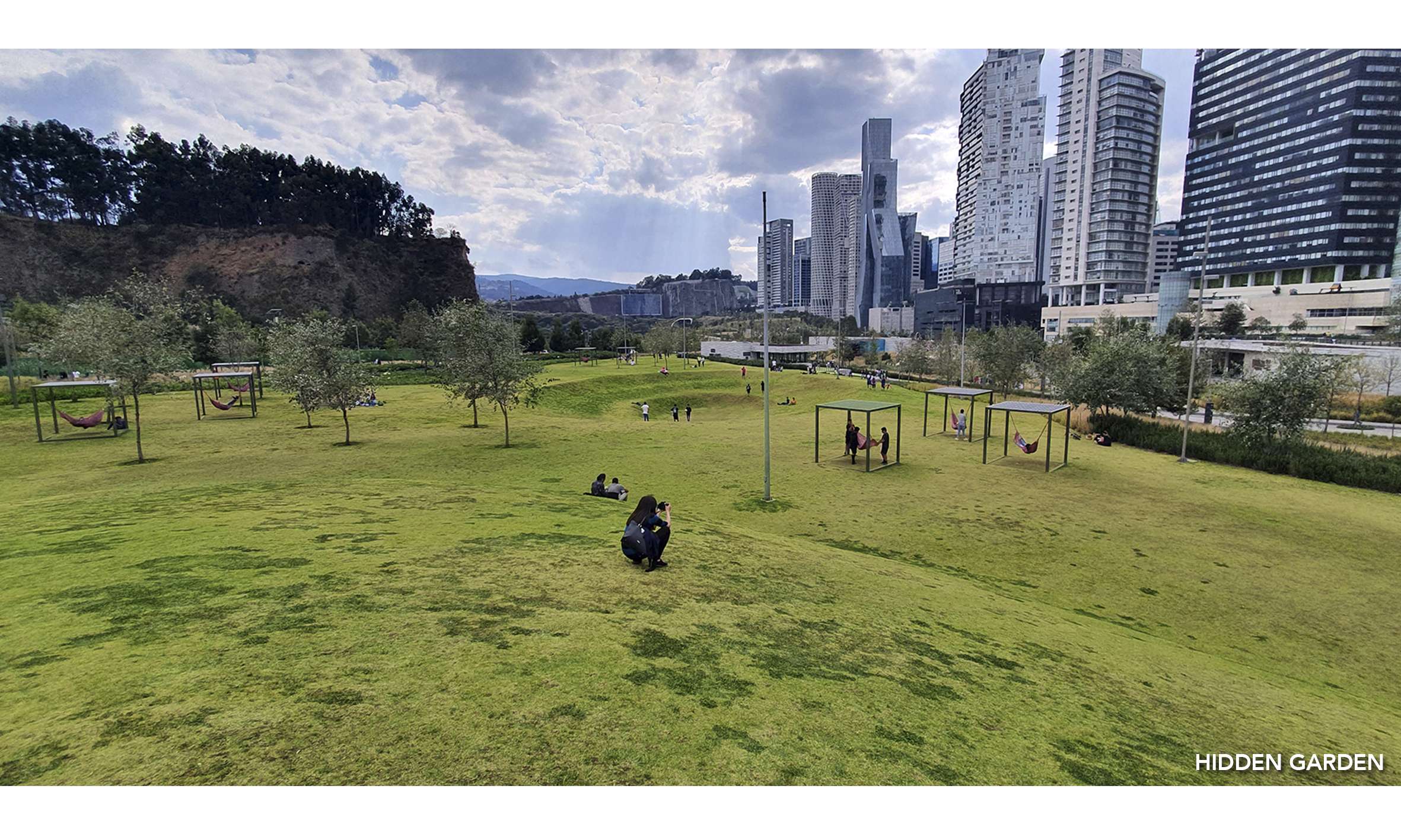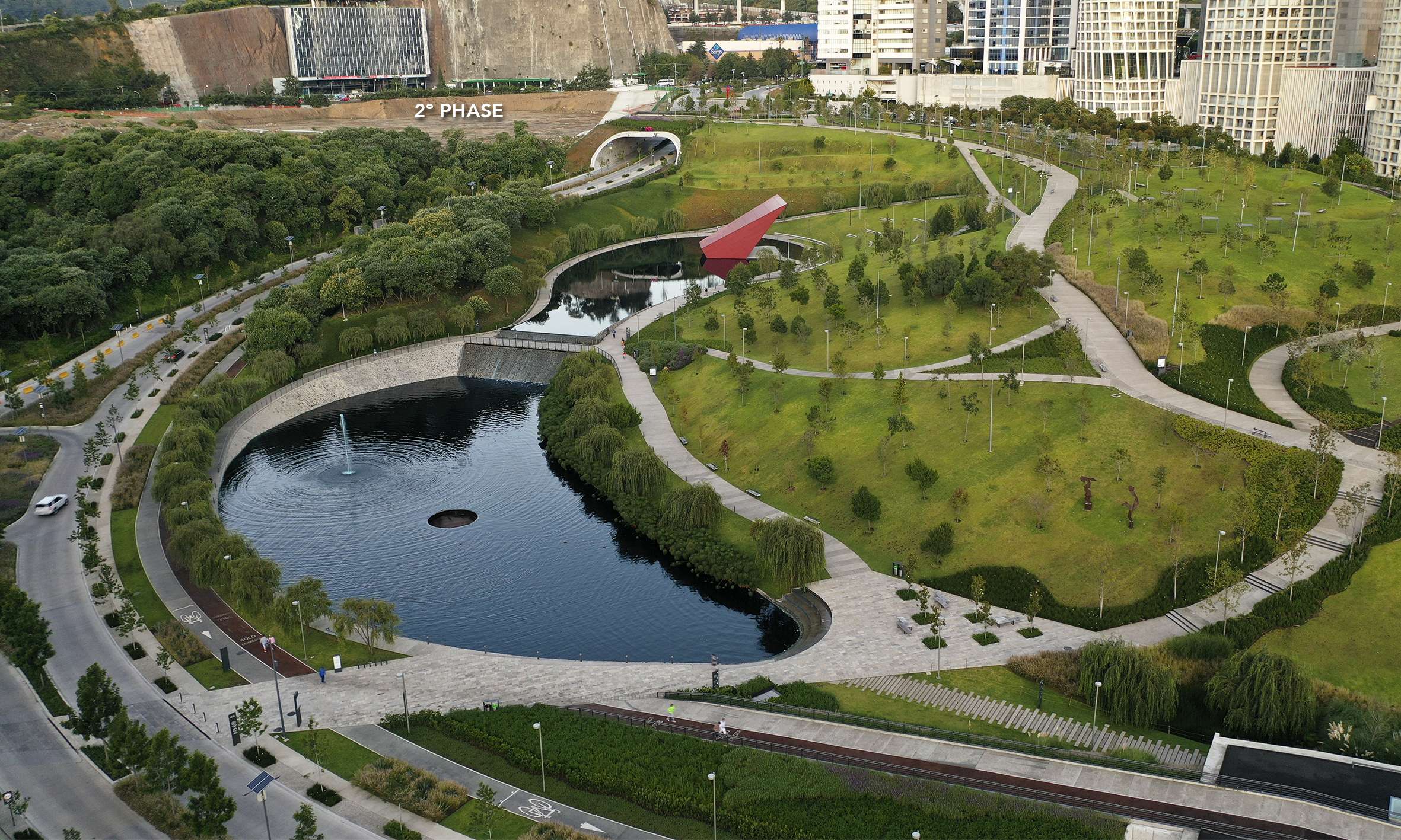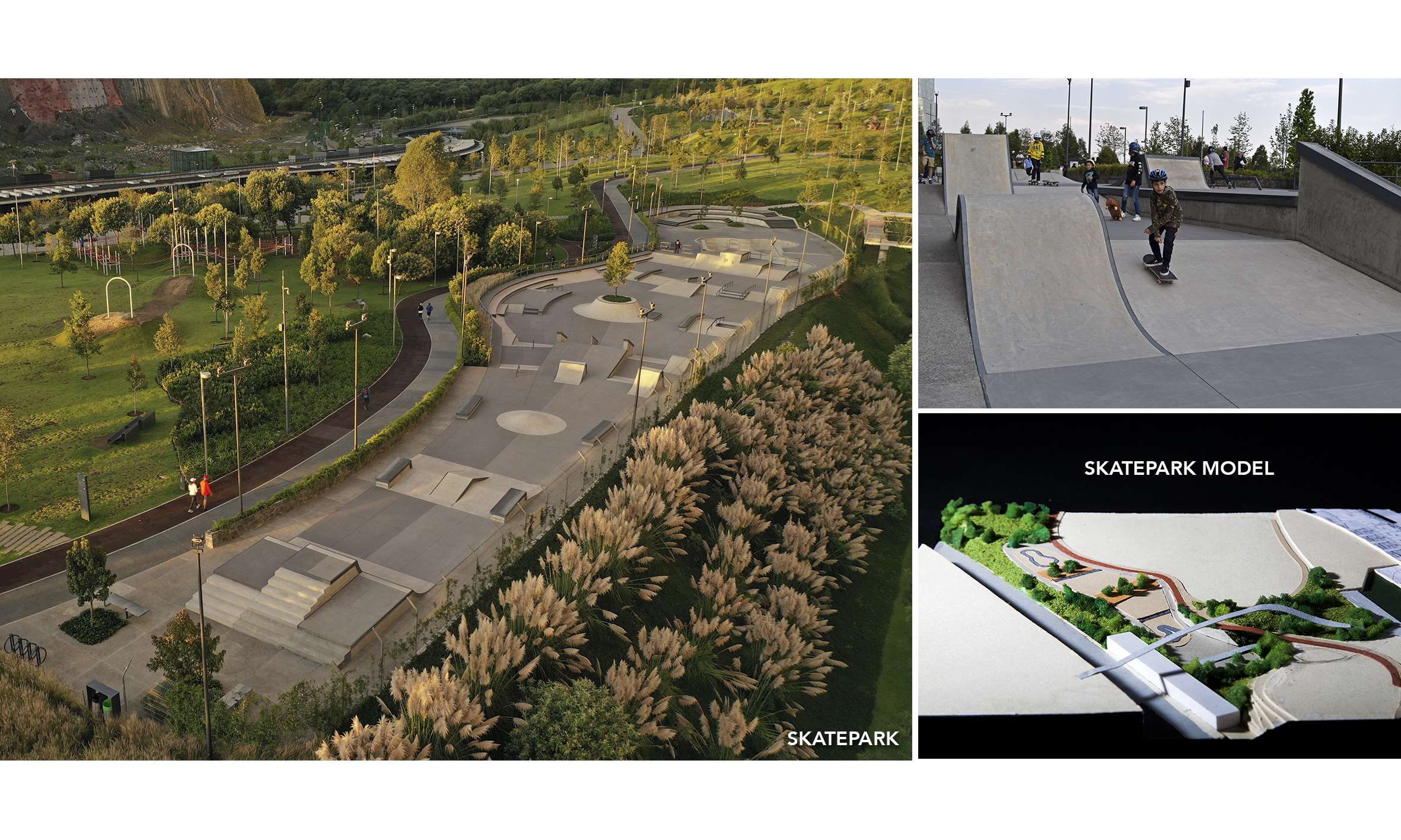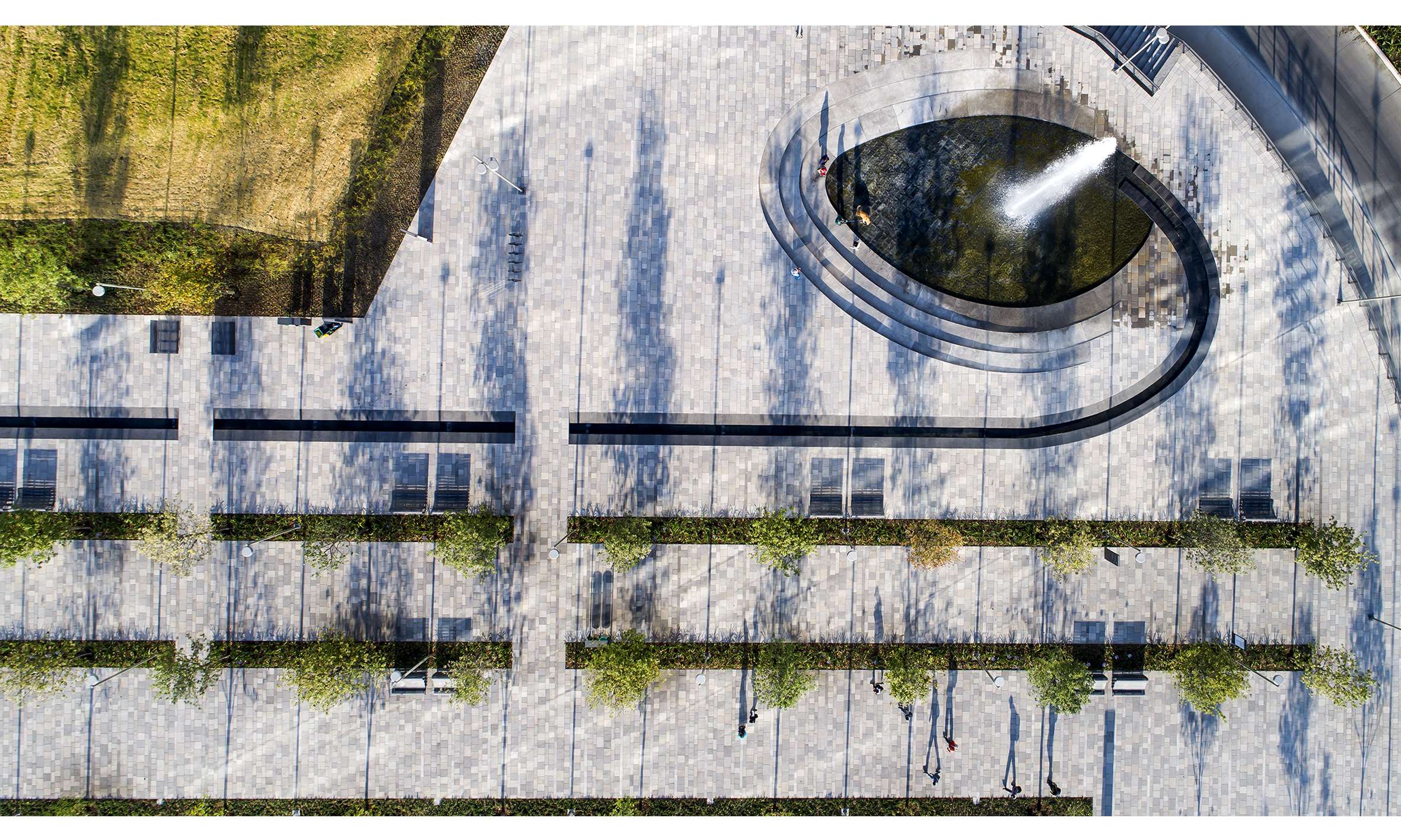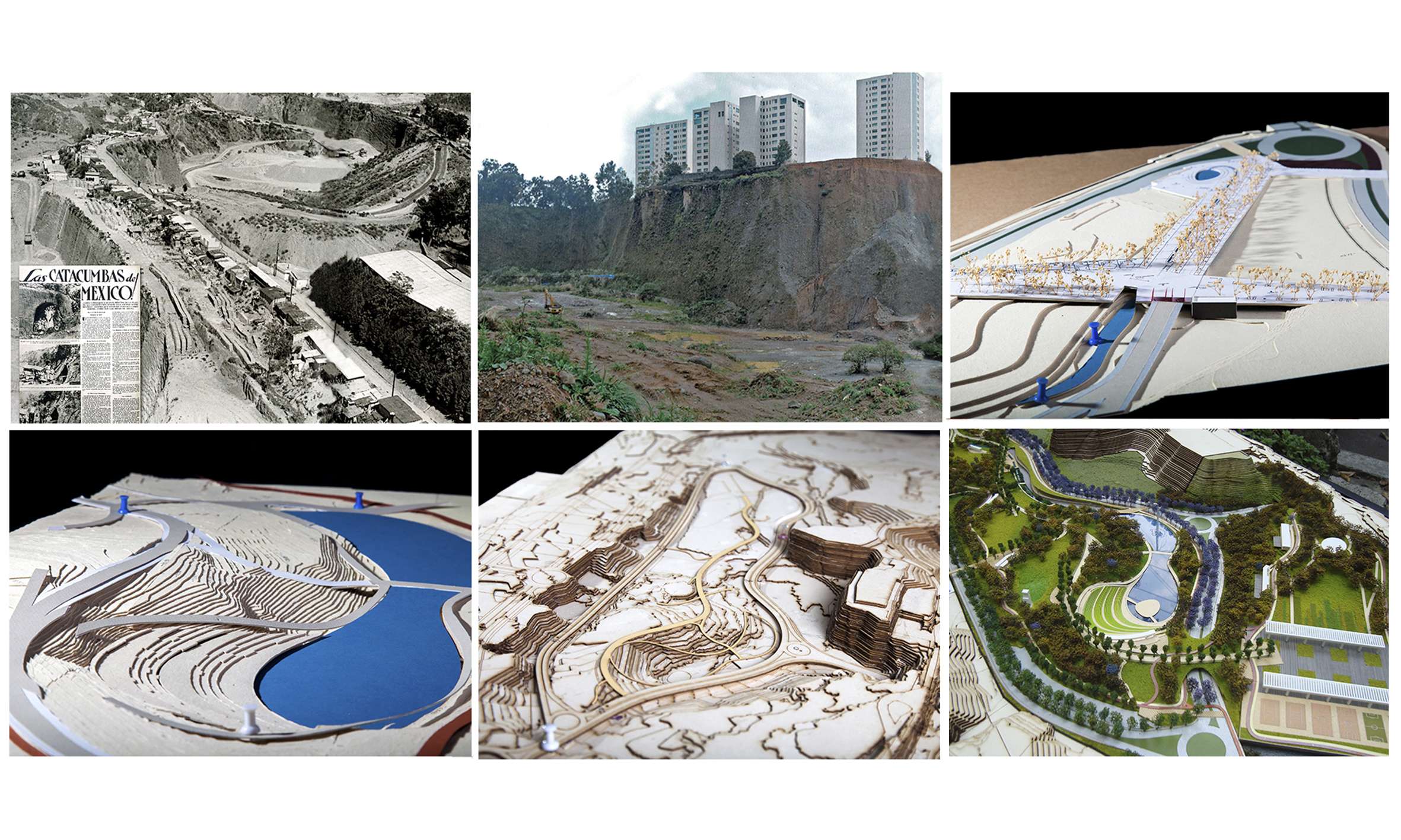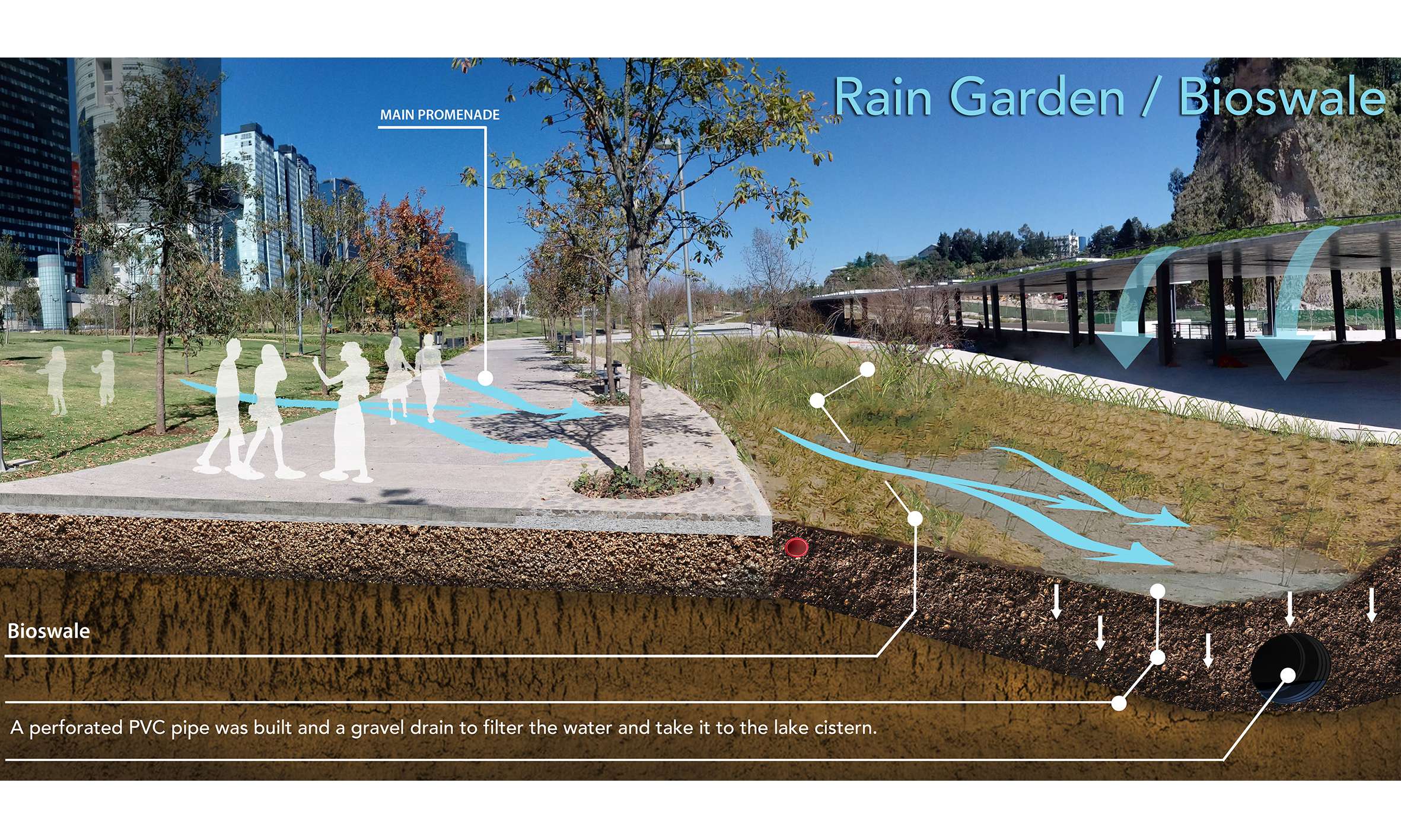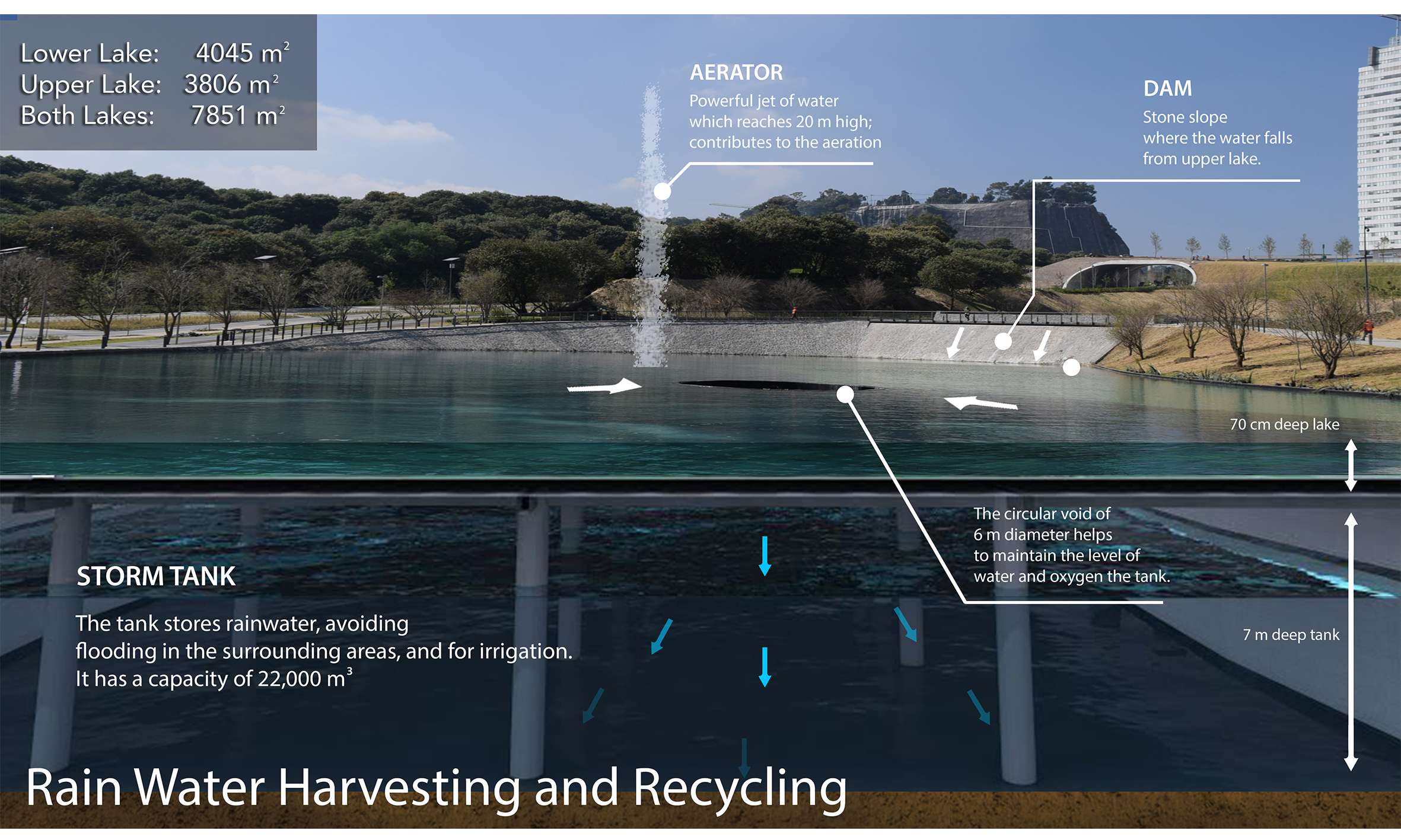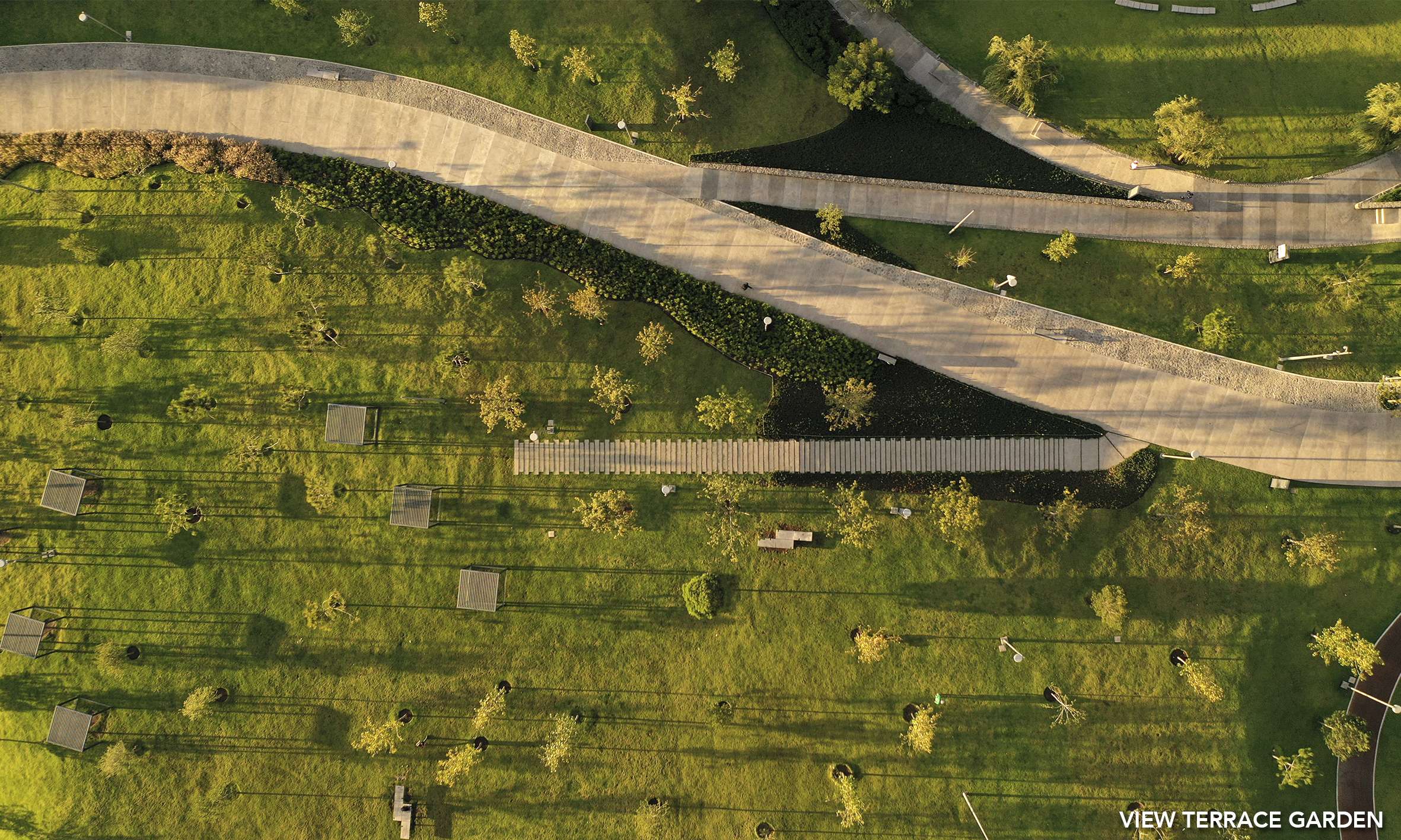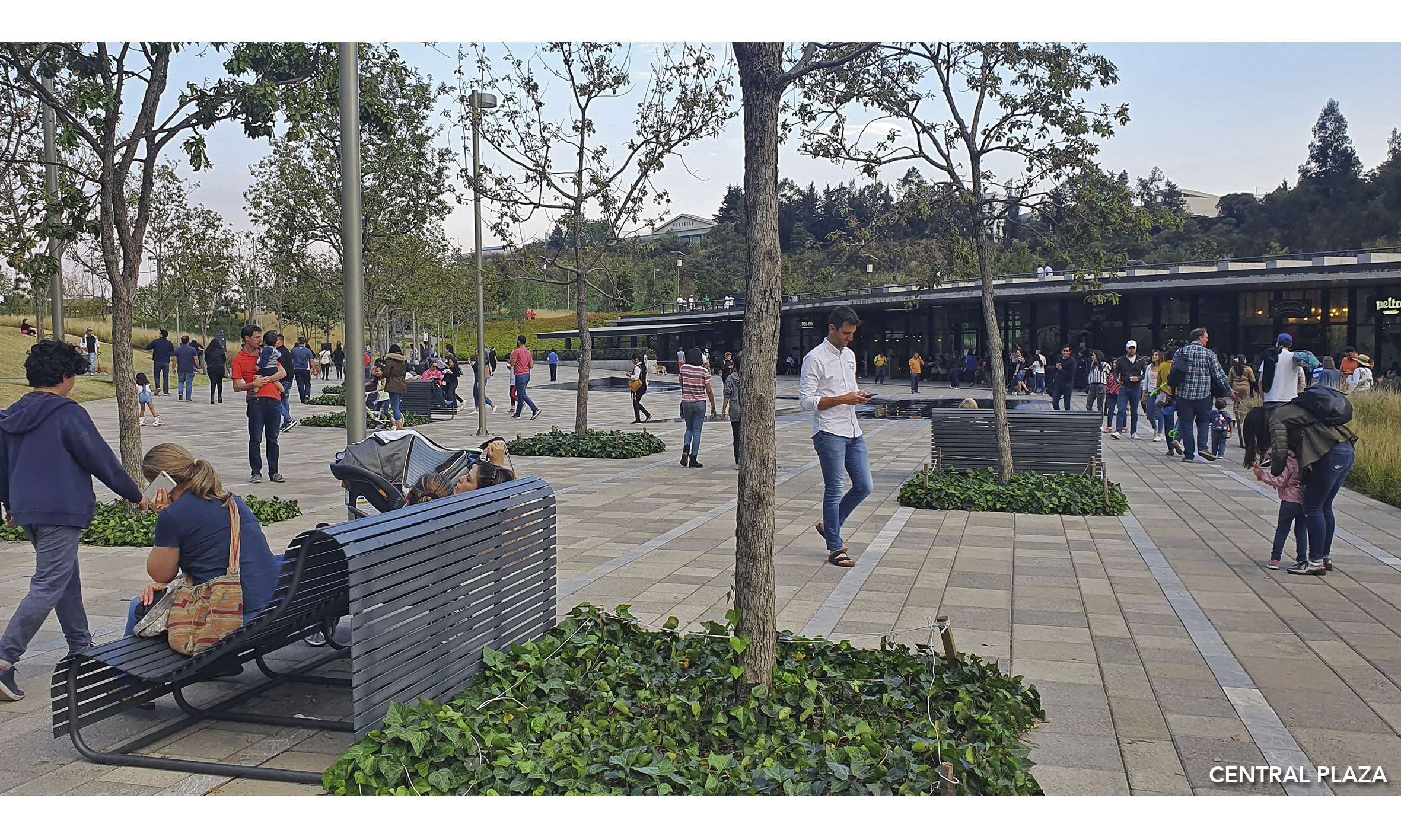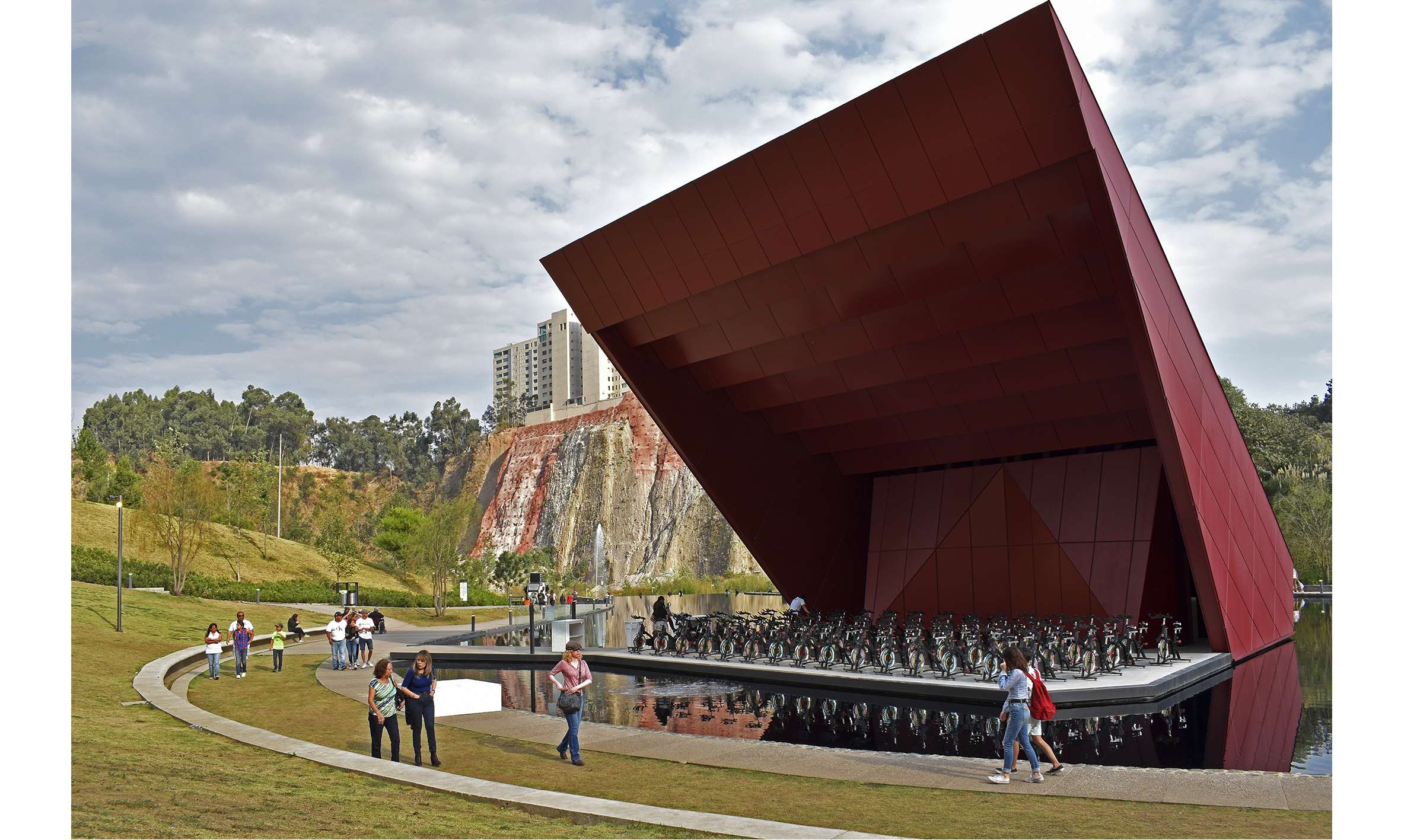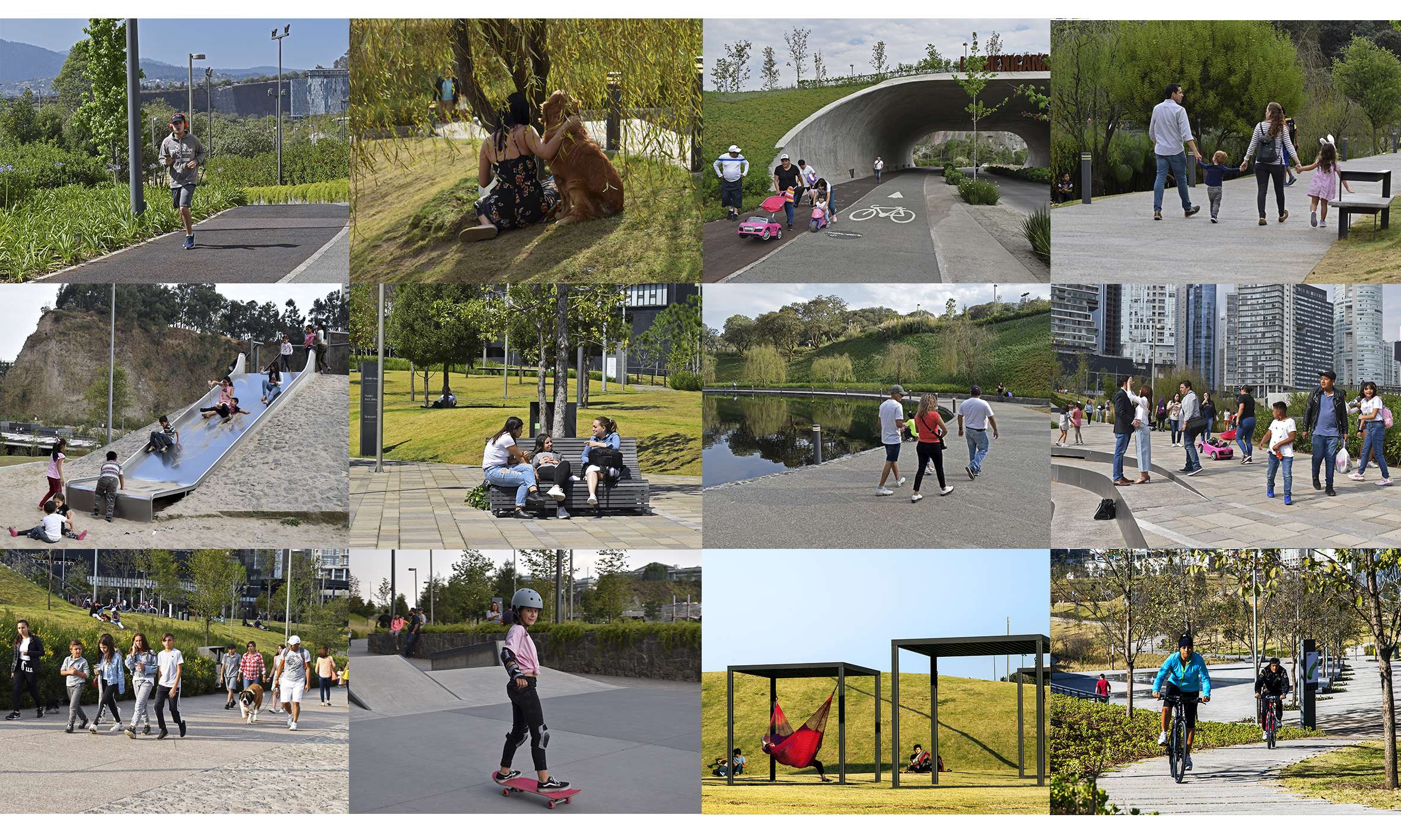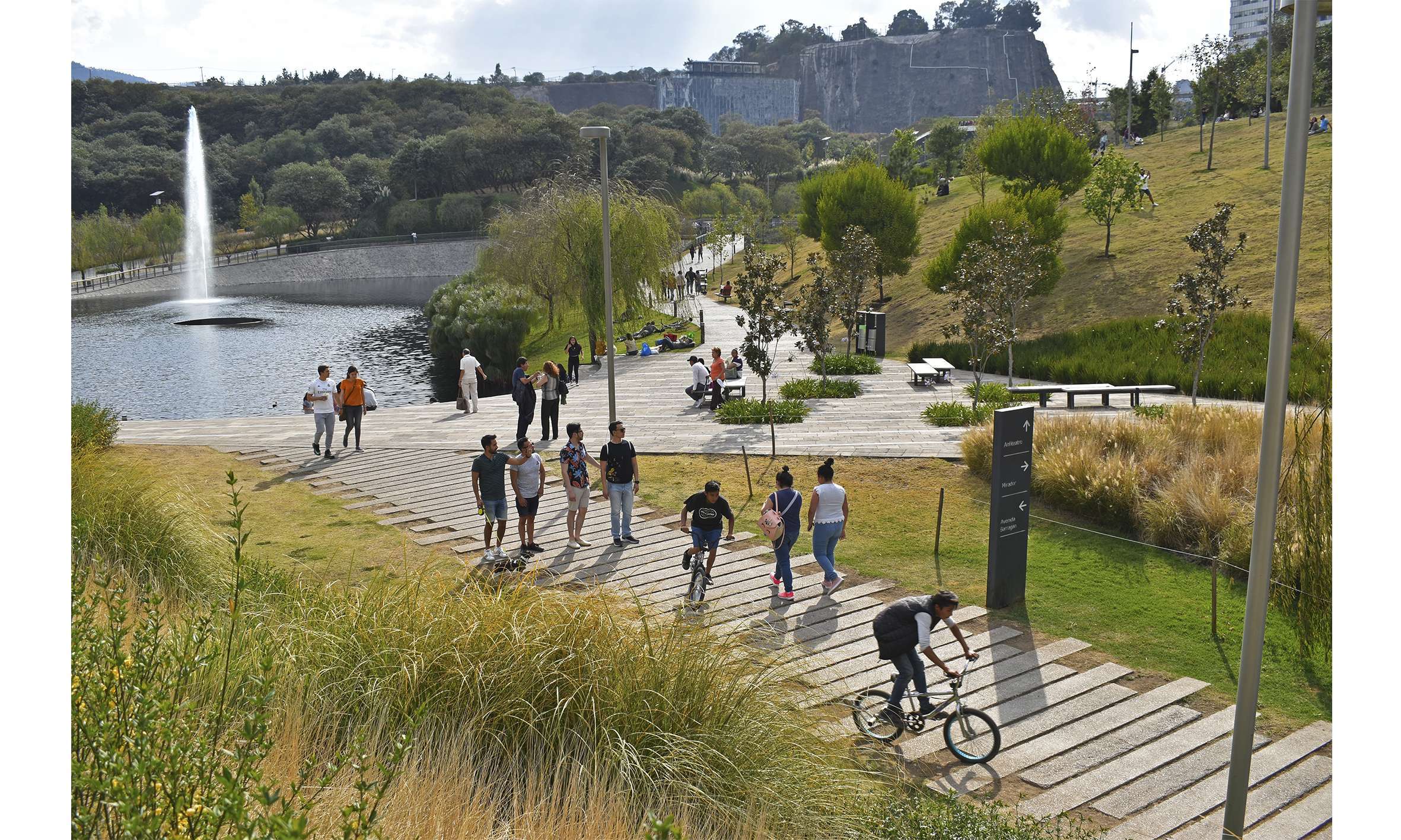 Parque La Mexicana
Parc La Mexicana
La Mexicana Park
Project Statement.
Imagine an urban site which was excavated for 50 years: an open air quarry for the extraction of sand, gravel and sandstone, resulting in an enormous hole; a void at some points 70 meters deep in an impacted area of 40 hectares.
Imagine that years later the surrounding urban community wants to convert the great cavity into a Park. Imagine that after many negotiations debates and meetings a settlement comes to fruition where 70% of the area would be dedicated to a public park and surrounding infrastructure and 30% to private apartments. The developers would be in charge to build the park and infrastructure at the cost for the developable land.
This is the framework of a social, political, and economic context that support the possibility of creating a new park of 29 hectares in Santa Fe. This is a large-scale landscape project, which aims to recycle and restore and environmental wound, transforming it into a sustainable, recreational, community and accessible space for everyone.
Design Challenge and Vision.
A collective vision was formed to have a green park, densely forested with sports activities and skate park; a series of gardens unfold sequentially with the topography through a main promenade-paseo. At the lowest part an amphitheater was adaptad with two lakes. A central plaza was devised as the heart of the park connected with the Gourmet Terrace with diverse restaurants and cafes.
Sustainability and Water Harvesting.
A Hydric Axis runs longitudinally in the park, capturing rain water through a water garden bioswale, conducting the sifted water to a large cistern under the lower lake. In addition several aeration devices are incorporated in the form of a 20 meter jet and a smaller cascade in seating stairs. The collection of water provides irrigation for three months of the dry season. The additional months are provided from a water treatment plant.
Iconic Park.
The original studies of visiting were defined at 1.5 million visitors a year but the reality is it has overpassed by large that figure. On many weekends it is visited by more than 22,000 persons. Being Santa Fe a new Edge City, the park has given a unique identity to an otherwise faceless area of tall buildings. A public space of interaction and public enjoyment, freedom and beauty.