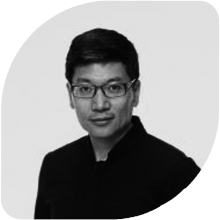 Rosa Barba finalist
11 Barcelona International Biennial of Landscape Architecture
Original Design Studio (TJAD)
With Zhang Zi collaboration
Transformation of Yang Shupu Thermal Power Plant, Shanghai
Zhang Ming is professor and vice head of Department of Architecture, College of Architecture and Urban Planning, Tongji University. He is also directing architect of Original Design Studio, TJAD. He is the winner of World Architectural Festival and ARCASIA Awards for Architecture.
He assumes a series of social positions, including executive director of the Shanghai Architectural Society, director of the architectural creation academic department, deputy director of the architectural design committee, vice president of the registered architects branch, expert of the Shanghai Municipal Planning Commission Urban Space and Landscape Protection Committee, member of the Competition Committee of the Architectural Society of China, member of the Science Popularization Committee, director of the Academic Committee of Urban and Rural Heritage, academic committee of the Academic Committee of Industrial Architectural Heritage, member of the Academic Committee of Architectural Criticism, and vice president of the Small Town Construction Branch.
He belongs to the editorial board of UED, Architectural Technique and Architectural Practice. He has won the Young Architect Award of the Chinese Architectural Society, the Shanghai Young Architects New Show Award, "China's 100 Most Influential Architects", Global Chinese Young Architect Award, "AD100 China's Most Influential Architectural Design Elite" and other honors . In 2018, he was awarded the title of "Outstanding Young and Middle-aged Architect of Shanghai" and "Outstanding Contribution Award of 40th Anniversary of Reform and Opening-up of Shanghai Survey and Design Industry - Star of Survey and Design".