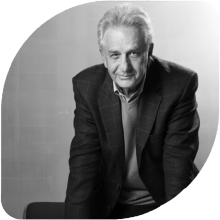 Rosa Barba Finalist 11
With the collaboration of Víctor Márquez
Architect; National Autonomous University of Mexico (UNAM). Master's Degree in Landscape Architecture and Urban Design; University of California, Berkeley. Loeb Fellowship from Harvard University in advanced environmental studies. Sir Geoffrey Jellicoe Award (IFLA).
His studio, Grupo de Diseño Urbano (GDU) - founded 44 years ago- has carried out projects of urban planning, landscape architecture, and architecture throughout the Mexican Republic; in the USA, Chile, China, and Lebanon.