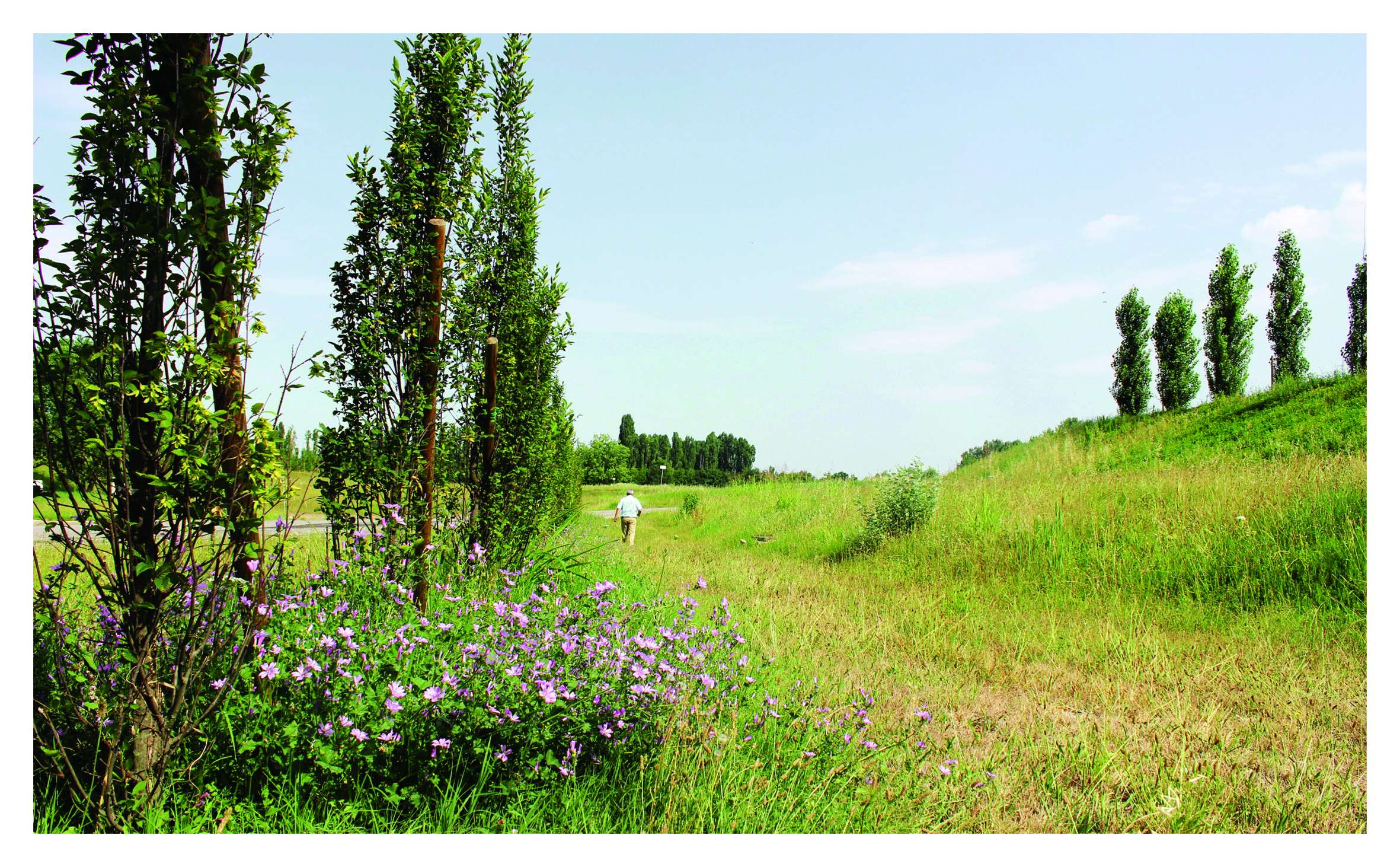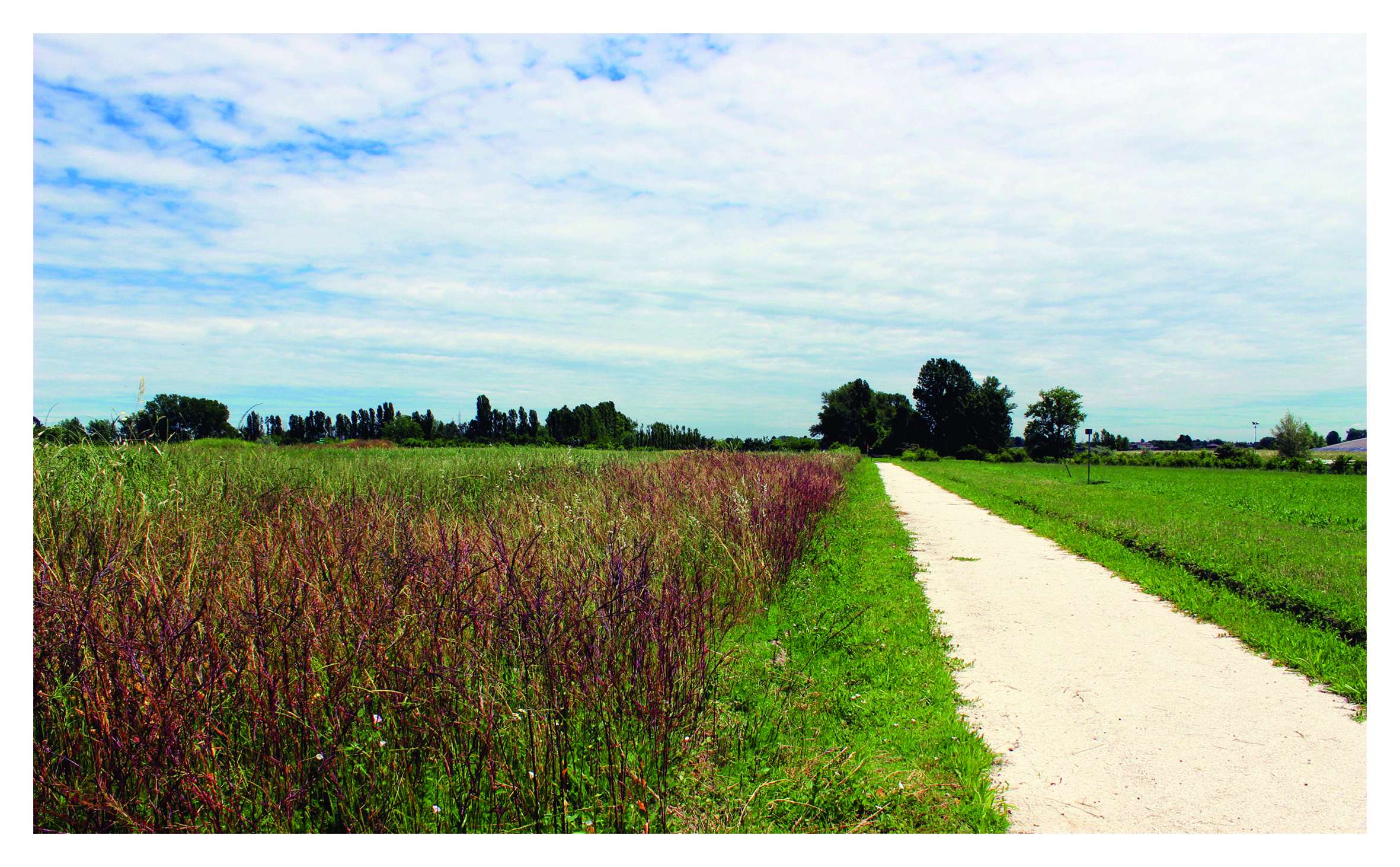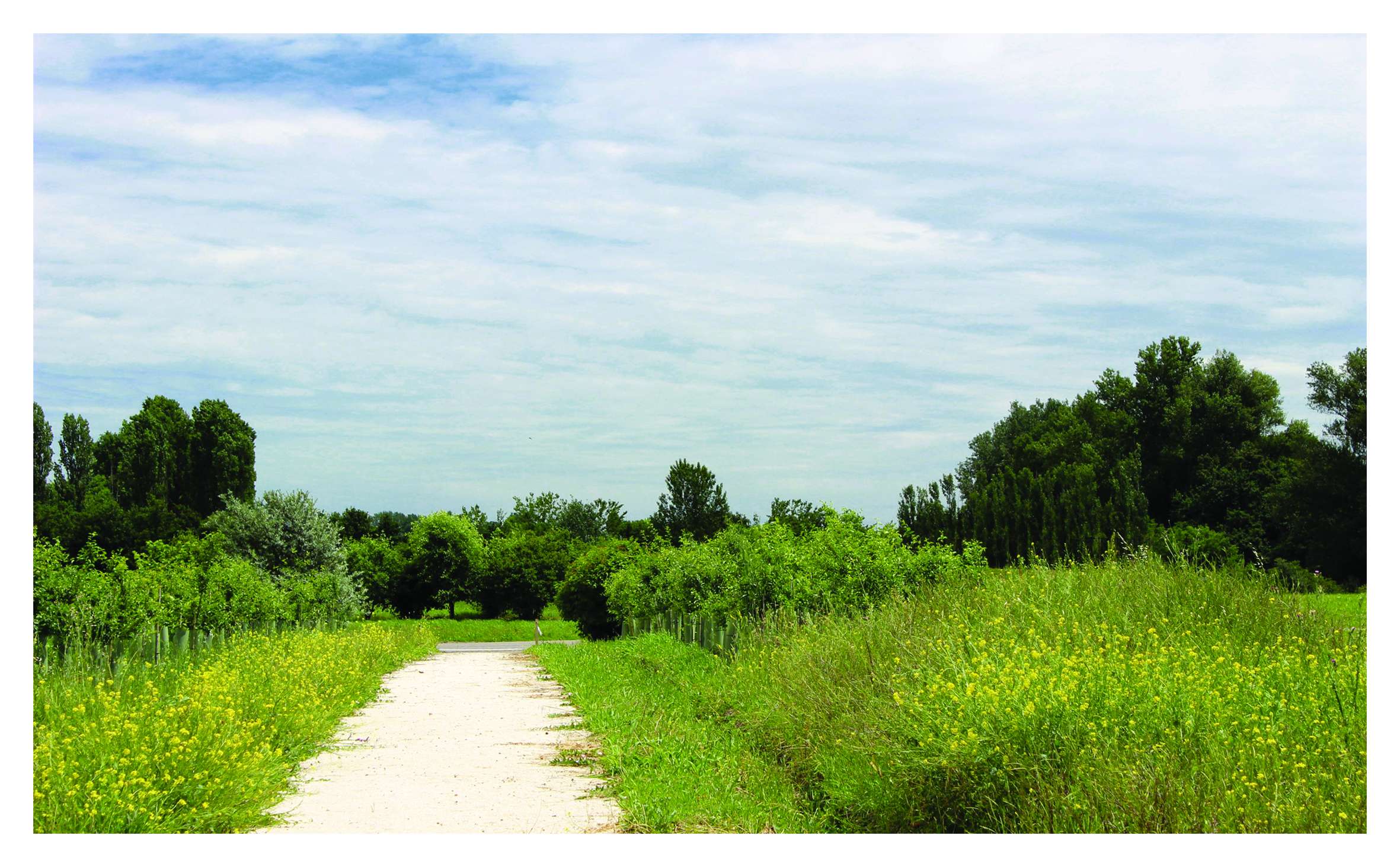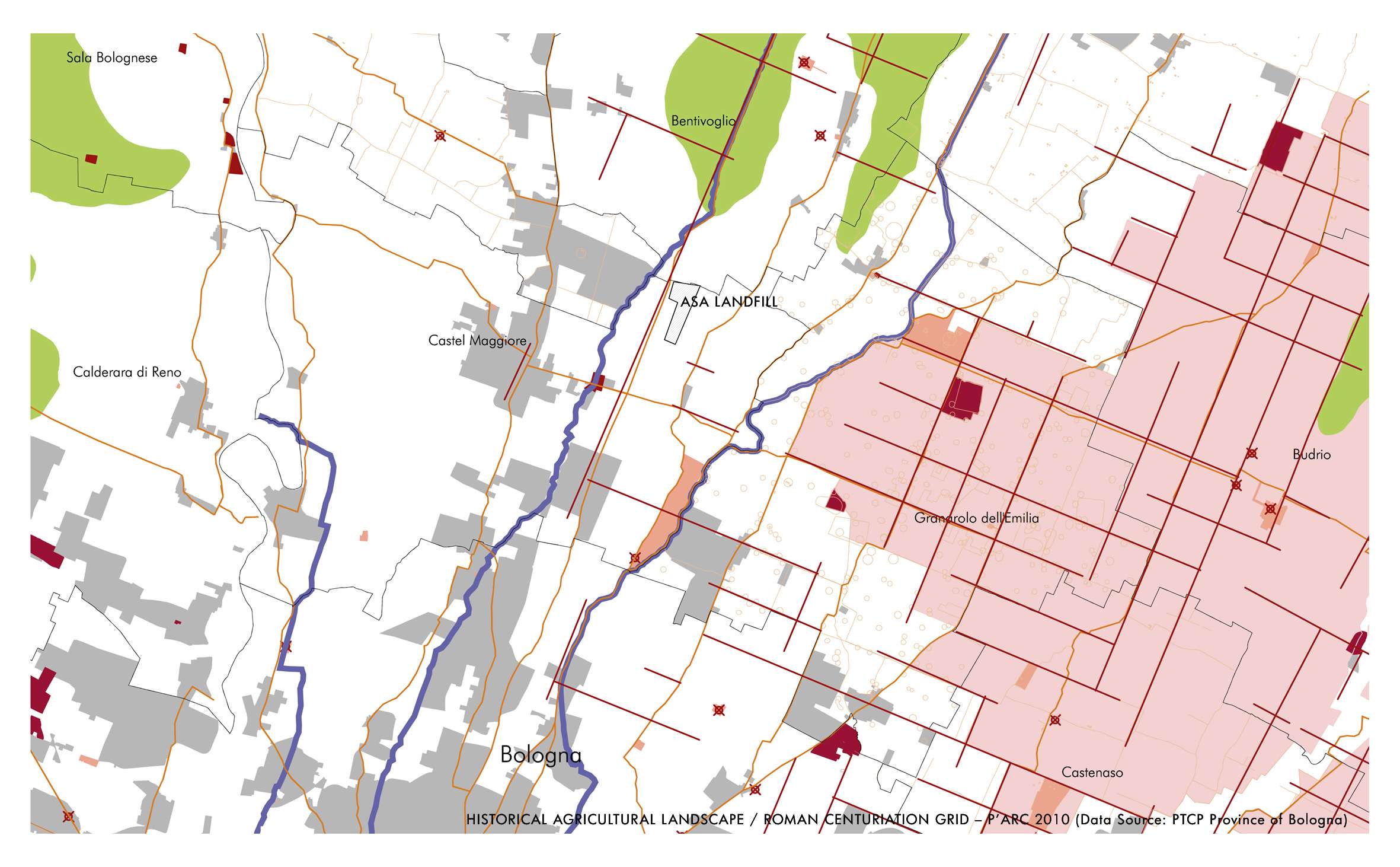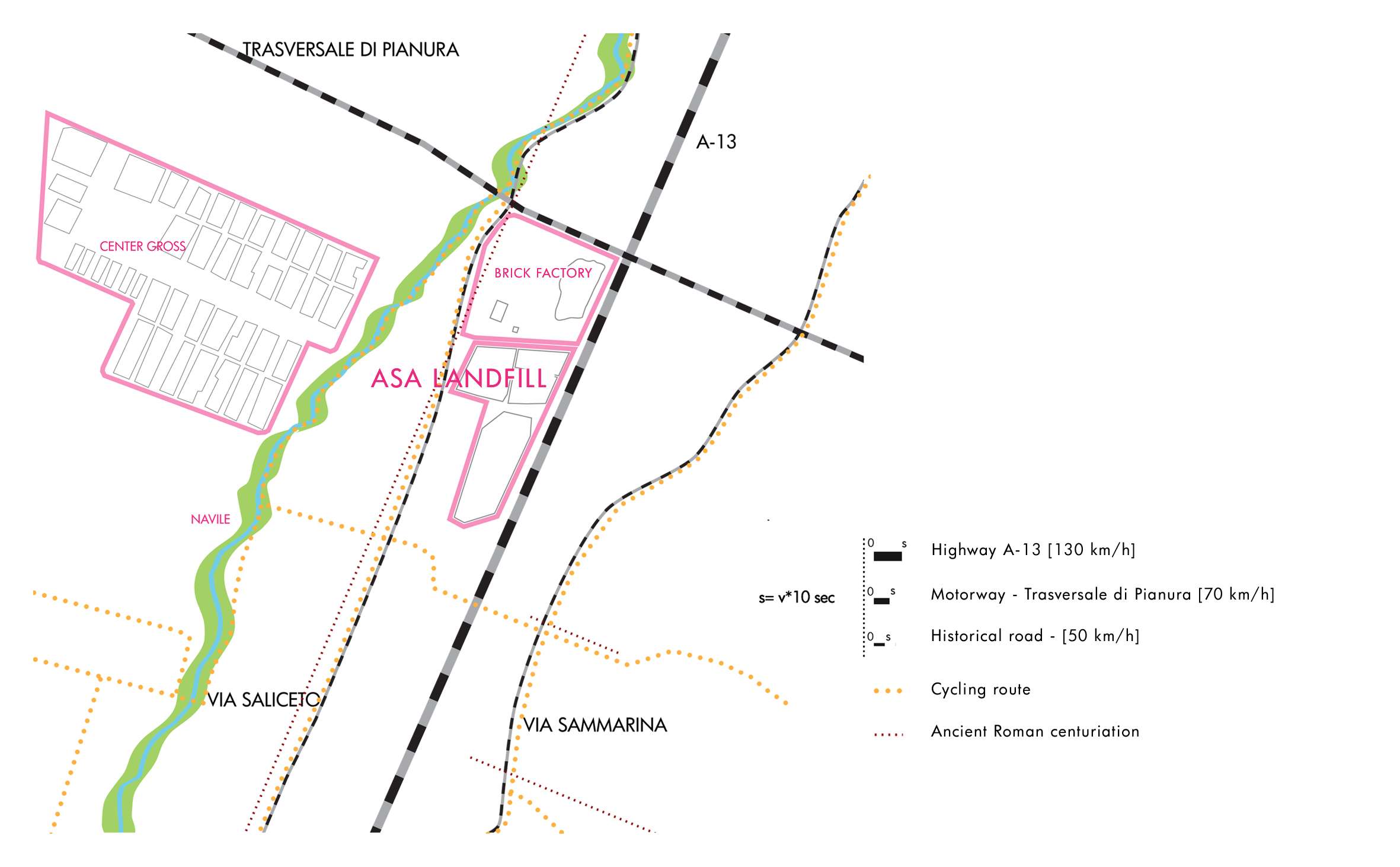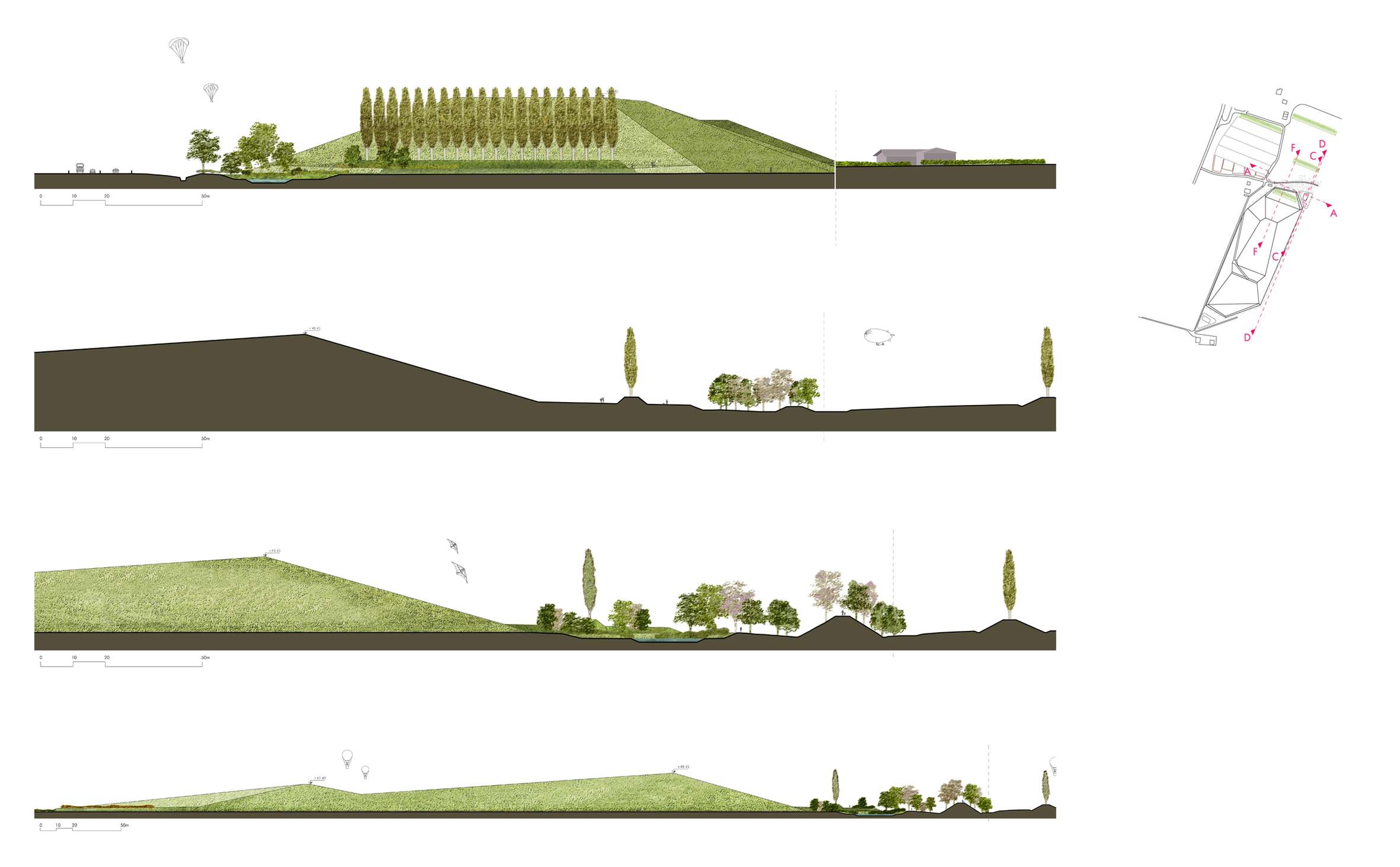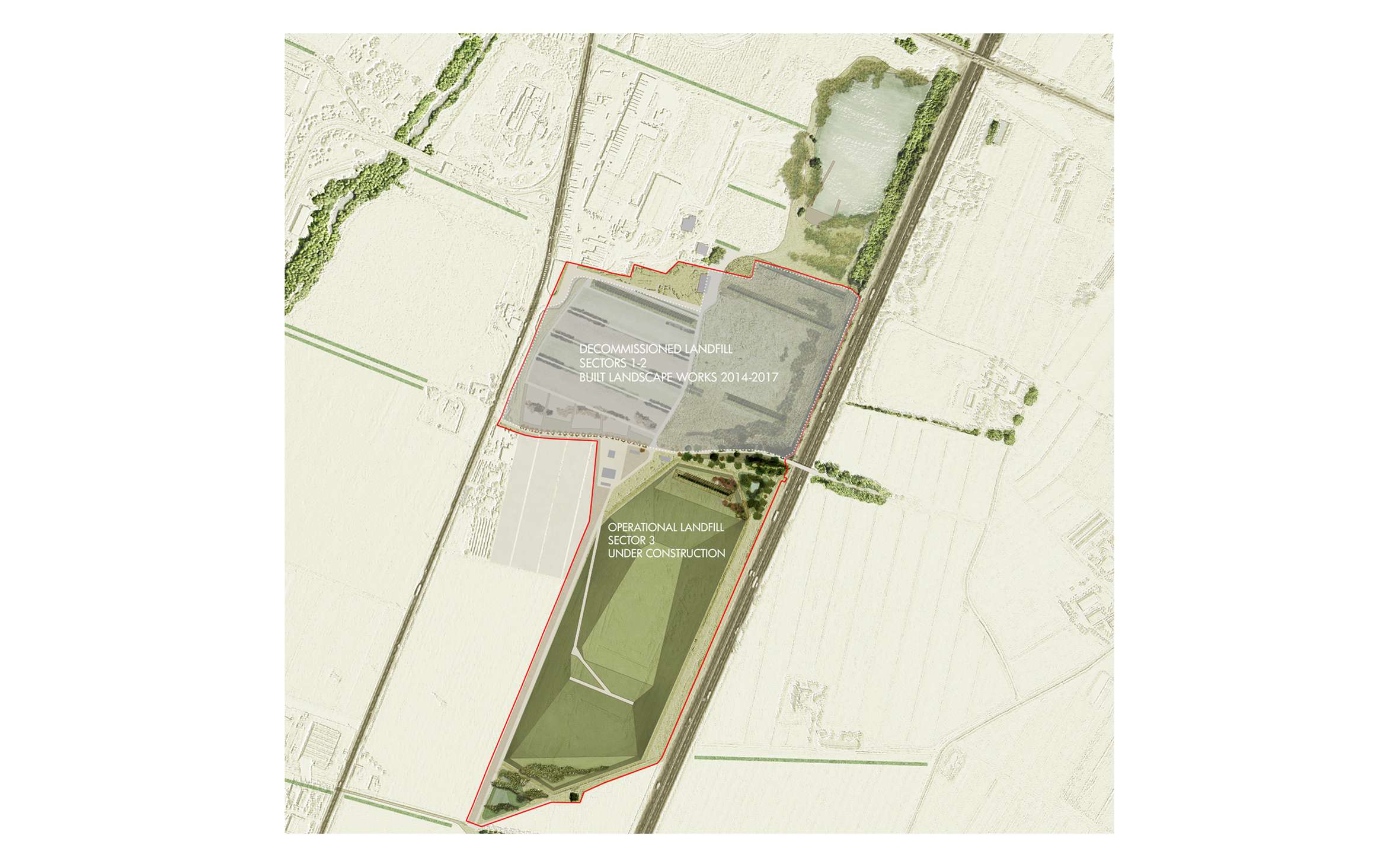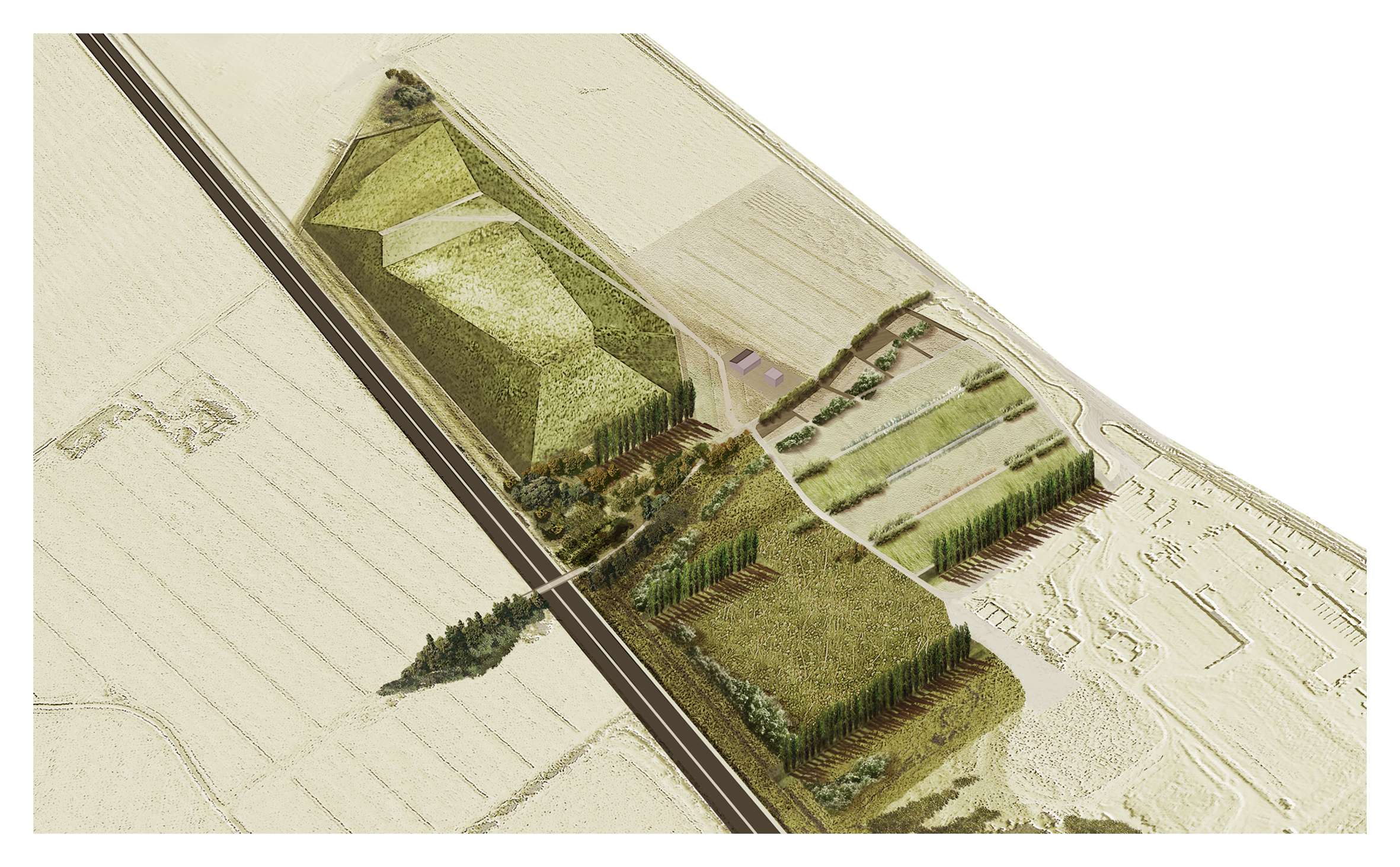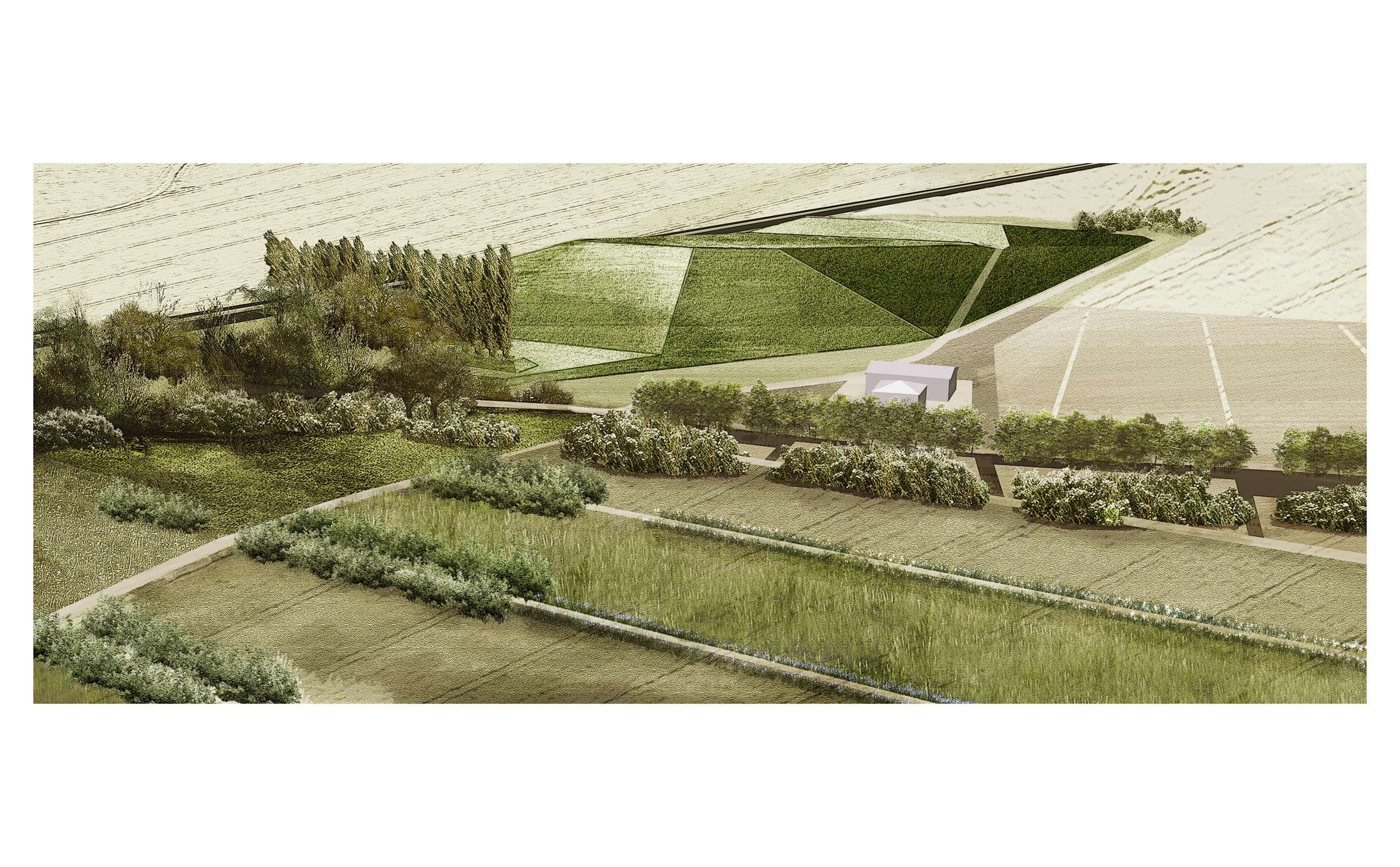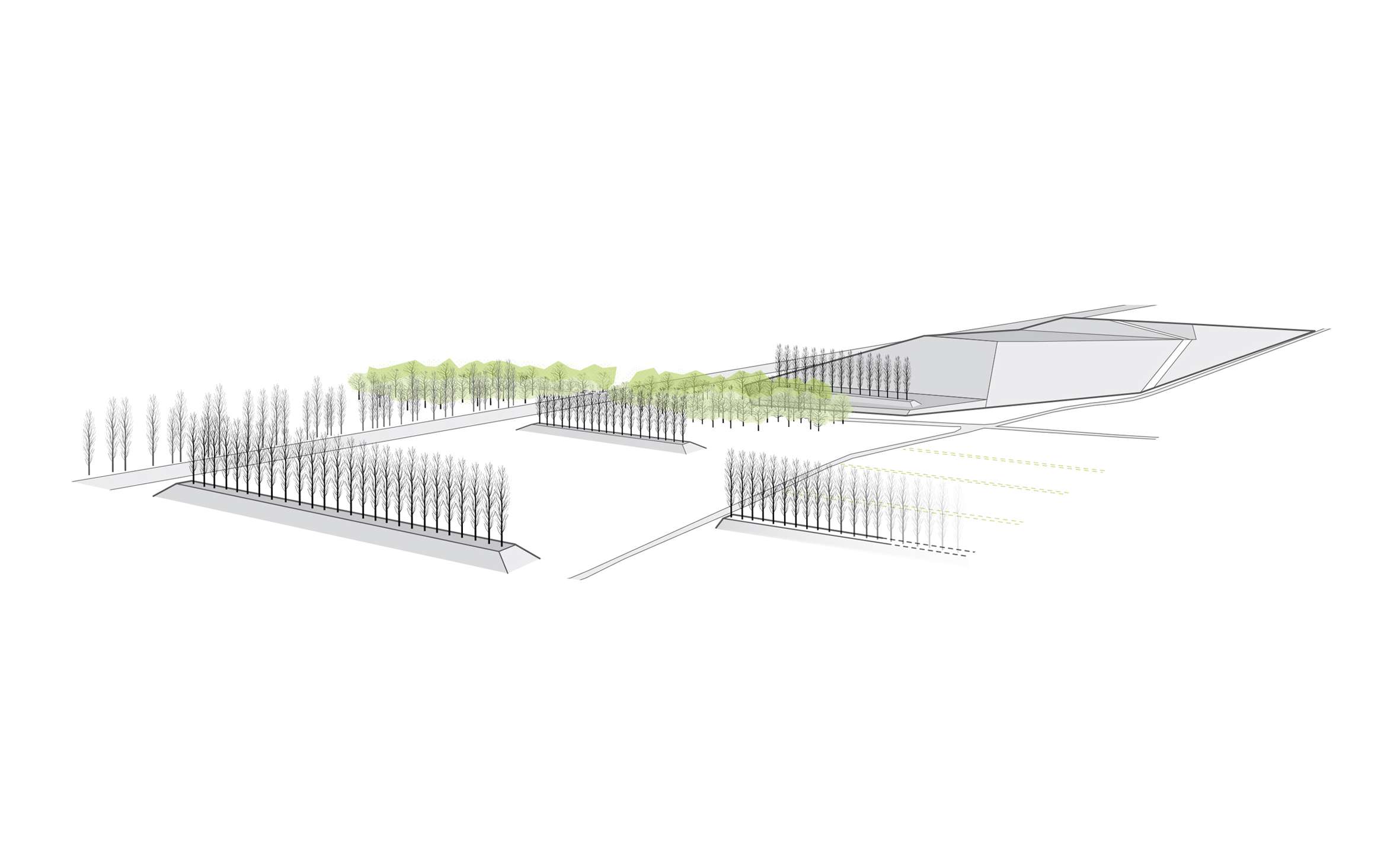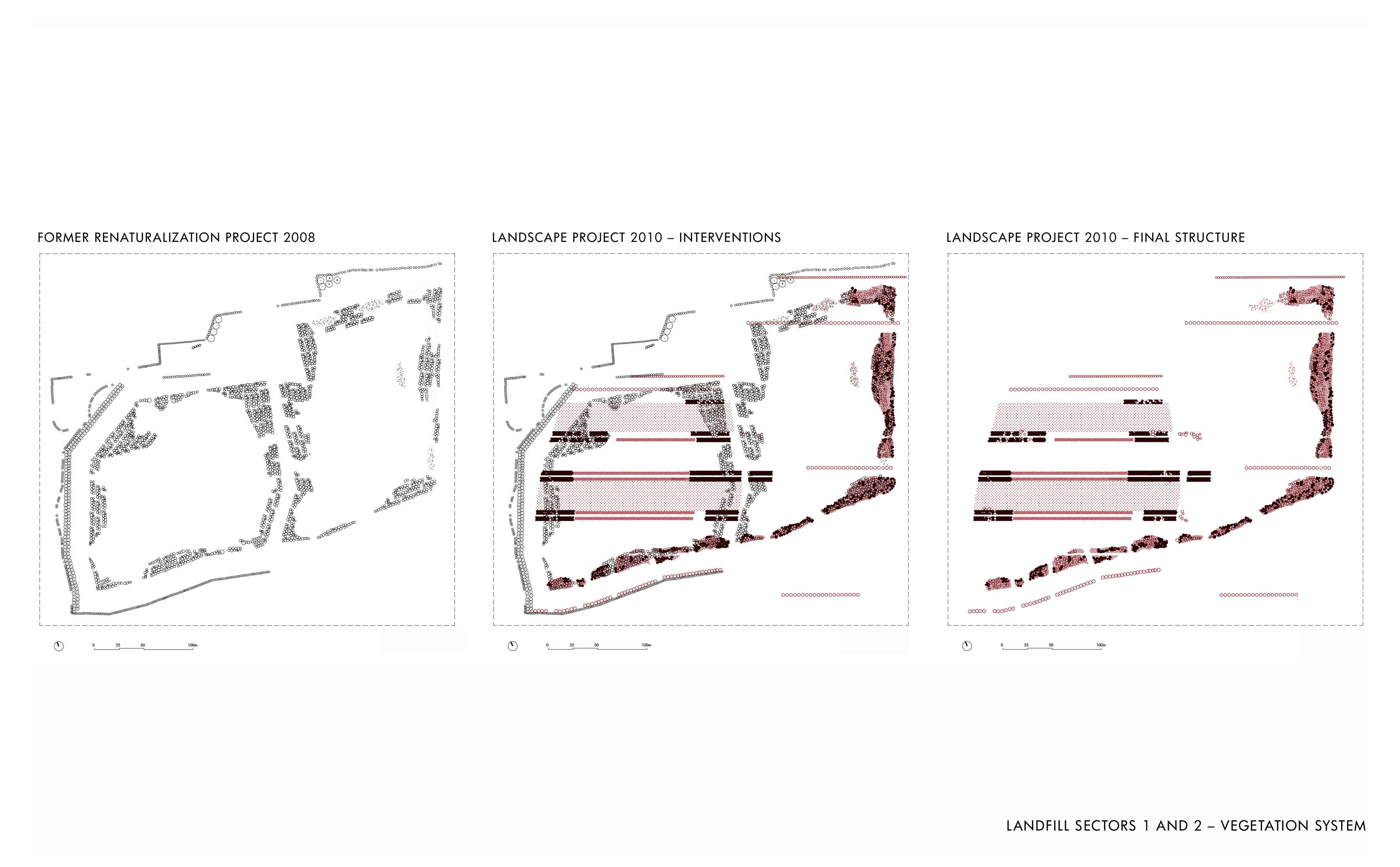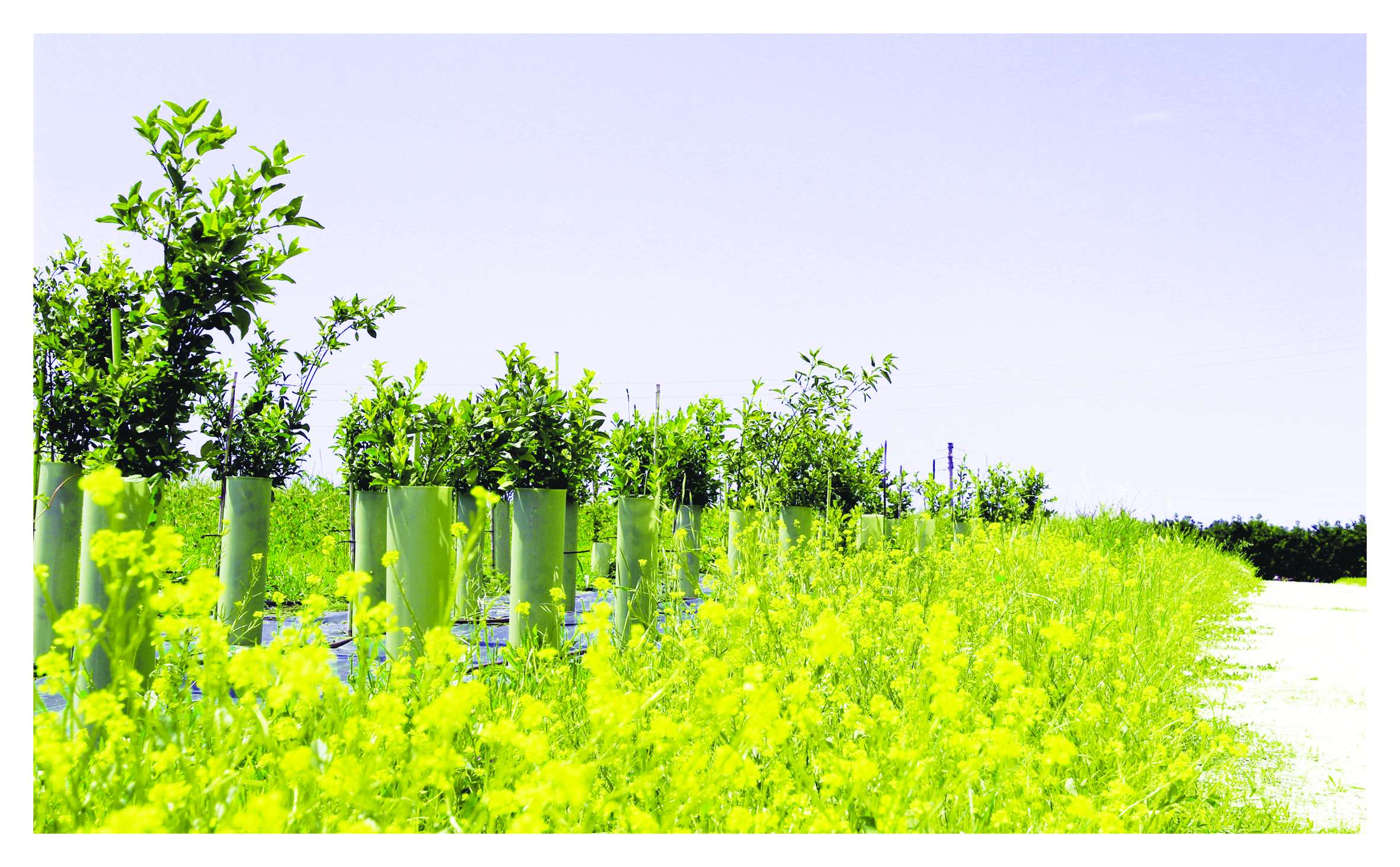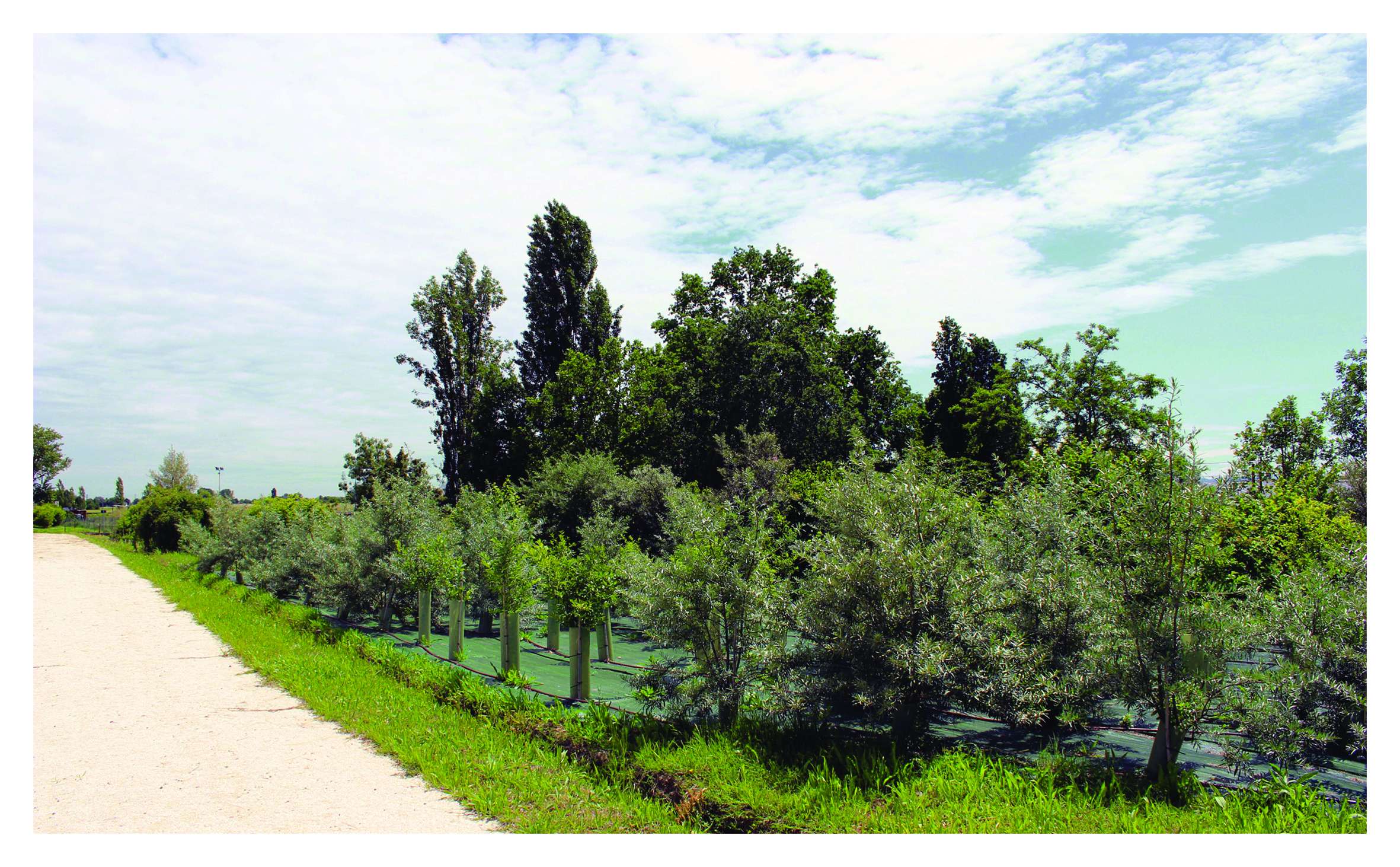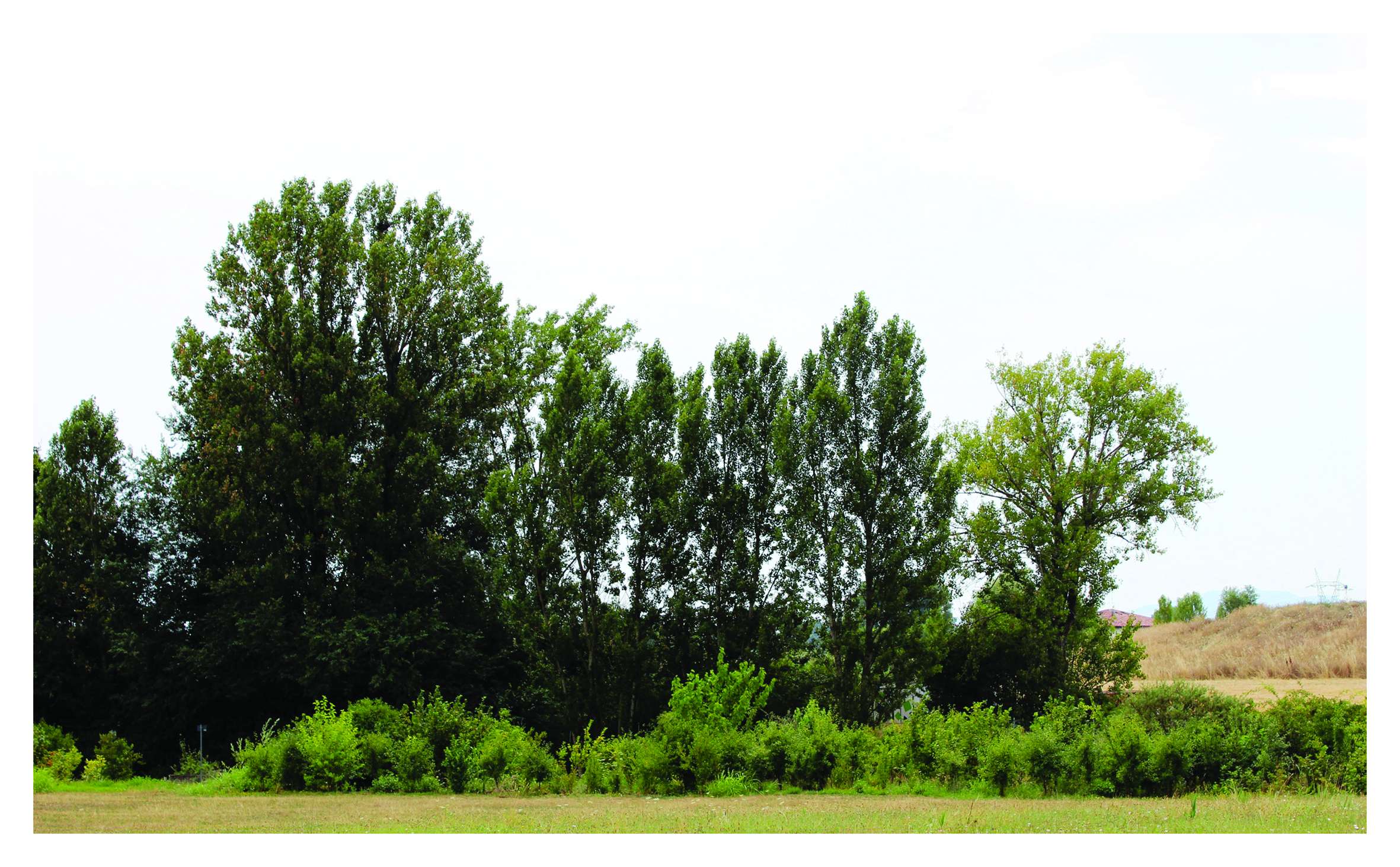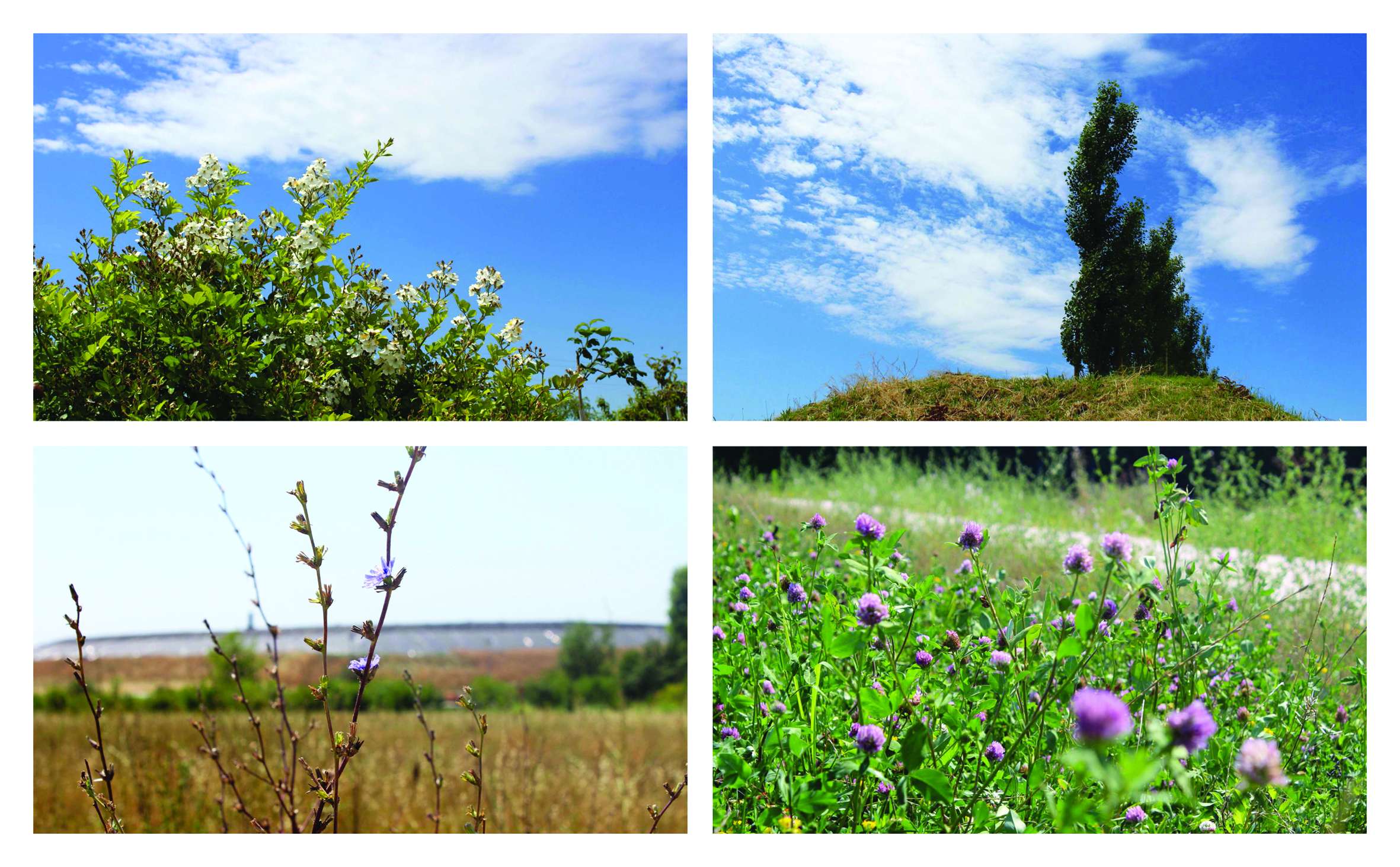 PROYECTO DE PAYSAJE PARA EL VERTEDERO ASA
LANDSCAPE PROJECT FOR THE ASA LANDFILL
The ASA landfill is for non-hazardous waste derived from industrial activities, and consists of two separate landfill sites located in depleted clay pits: the first (Sectors 1 and 2), having reached full capacity, is now in the post-operational phase; the second (Sector 3) is currently operational.
In 2010, we developed an overall Landscape Project as integral part of a proposal concerning an increase in disposal volume of Sector 3. The signs of the historical agricultural landscape, still visible as the structure of the ancient Roman settlement (centuriatio), become a reference for designing the geometric shape of the active landfill, conceived as a landmark, and the insertion of vegetation lines which generate ecological corridors for wildlife and pathways for man. In particular, in Sectors 1 and 2, the centuriatio suggested the spatial composition of pedestrian paths, ditches for draining rains, poplar rows, hedgerows of native berry shrubs, and grasses subject to different mowing regime, including wild flowering meadows. Moreover, soft forms draw shrubby patches that were shaped re-profiling areas of a previous environmental restoration, through extirpations, transplantations on site and new planting. Screening hedgerows were removed in order to open the view. Therefore, the intervention acquires both a strong land art physiognomy and the vibrancy of biological diversity.
The works in Sectors 1 and 2 were completed in 2017. Currently, waste disposal in Sector 3 takes place by constructing the landform envisaged by the Landscape Project.