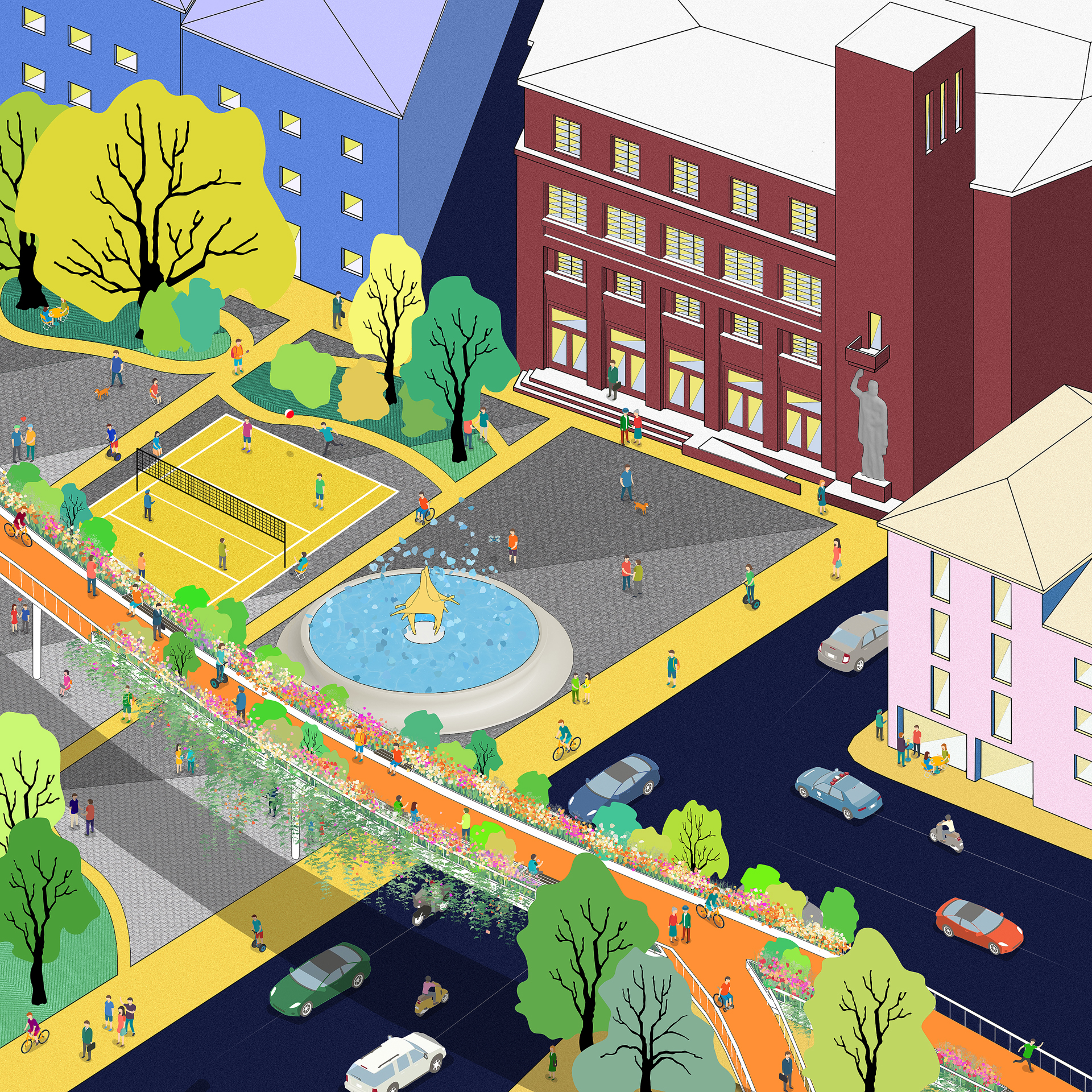 Trento City Walkway
Urban Design with Design Studio
University of Trento
"Meta trento" design studio is based on a design approach in planning with the enhance connectivity
between the university and the every day life. Via Calepina and Via Verdi represent the main streets
where the masterplan is developed. The two public gardens, Venezia and Garzetti, give access to
the old city and act as green lungs of the centre: a debate among knowledge, nature and city.
the aim of Trento city walkway is to reconnect these two urban gardens through a planted highway.
Keyword as urban connectivity, landscape perception and senses stimulation are the basement
of the line of reasoning. Trento city walkway is meant to be as a new vector of greening to connect
perceptively the two urban gardens. It would be a new flying ecologic passageway inspired
by the XXI century aerial walkways in Victorian greenhouses.
For this reason several species of flowering shrubs are planted to recall the XXI century atmosphere,
yet the walkway also hosts local shrubs and perennials to combine as an experiment
both garden tradition and contemporary naturalistic planting.
DICAM/Group of Urban and Landscape Design/Urban Design with Design Studio