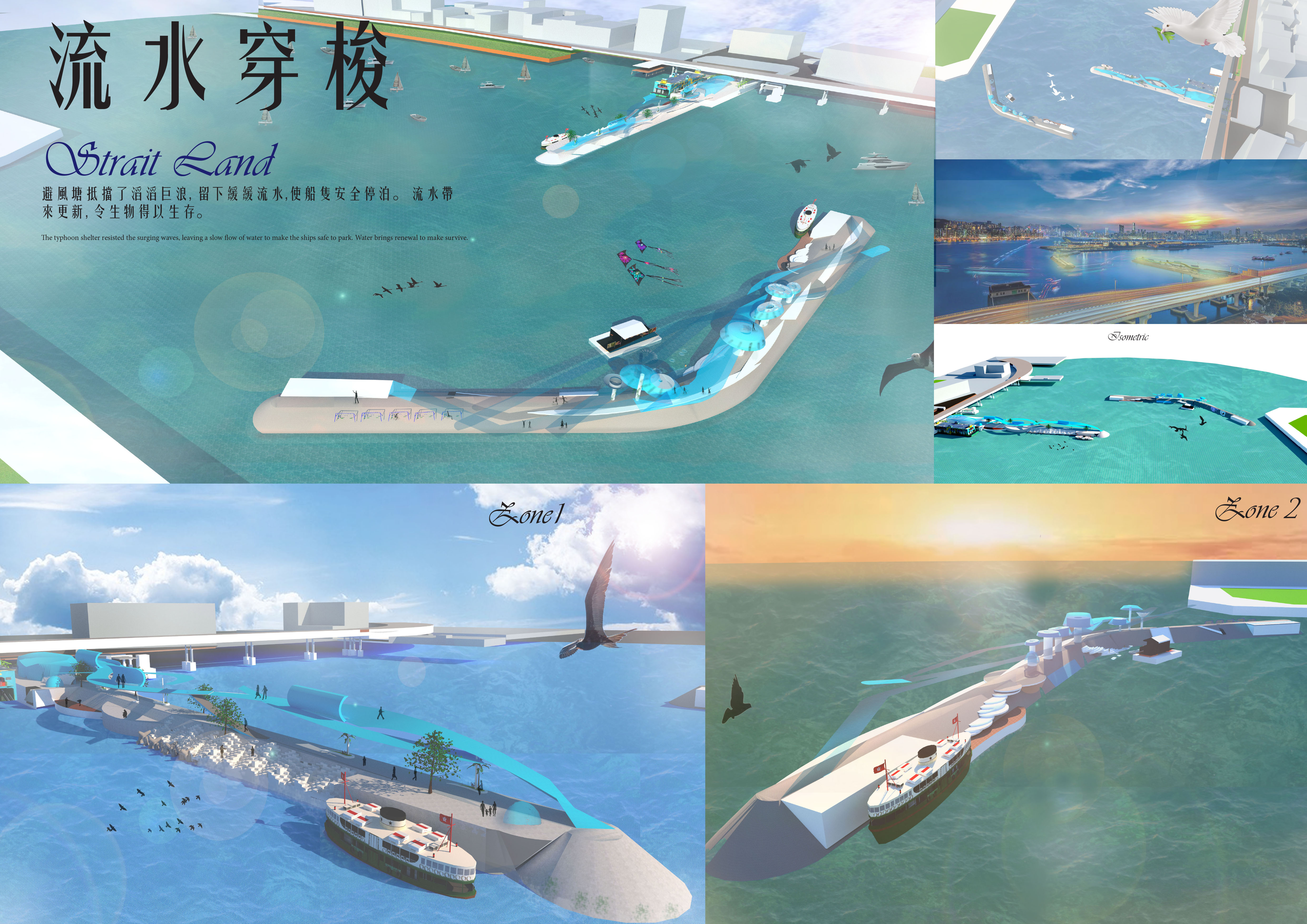 Upgrading Urban Typhoon Shelter -Strait Land
Higher diploma of landscape architecture
Hong Kong Design Institute
Hong Kong have many typhoon shelters but only have a few of it have developed, and it also just a simple design promenade. I choose Kwun Tong to be my site because it is very high-Density development place and need open space. It is also in a convenient transportation place. My design divide to two zone and includes different attractions for different target users.
Zone 1 's target user is worker so that the activity is gentler like skywalk, cube stairs, under water tunnel. It mainly use for strolling and know about biology relationship between typhoon shelter operations at the same time.
Zone 2 's target users is family and teenager, so the activity is more exciting. It included play water zone ,playground and stage. It also has sightseeing tower and skywalk for catch the view and consistent the zone1.
Department of Architecture, Interior and Product Design