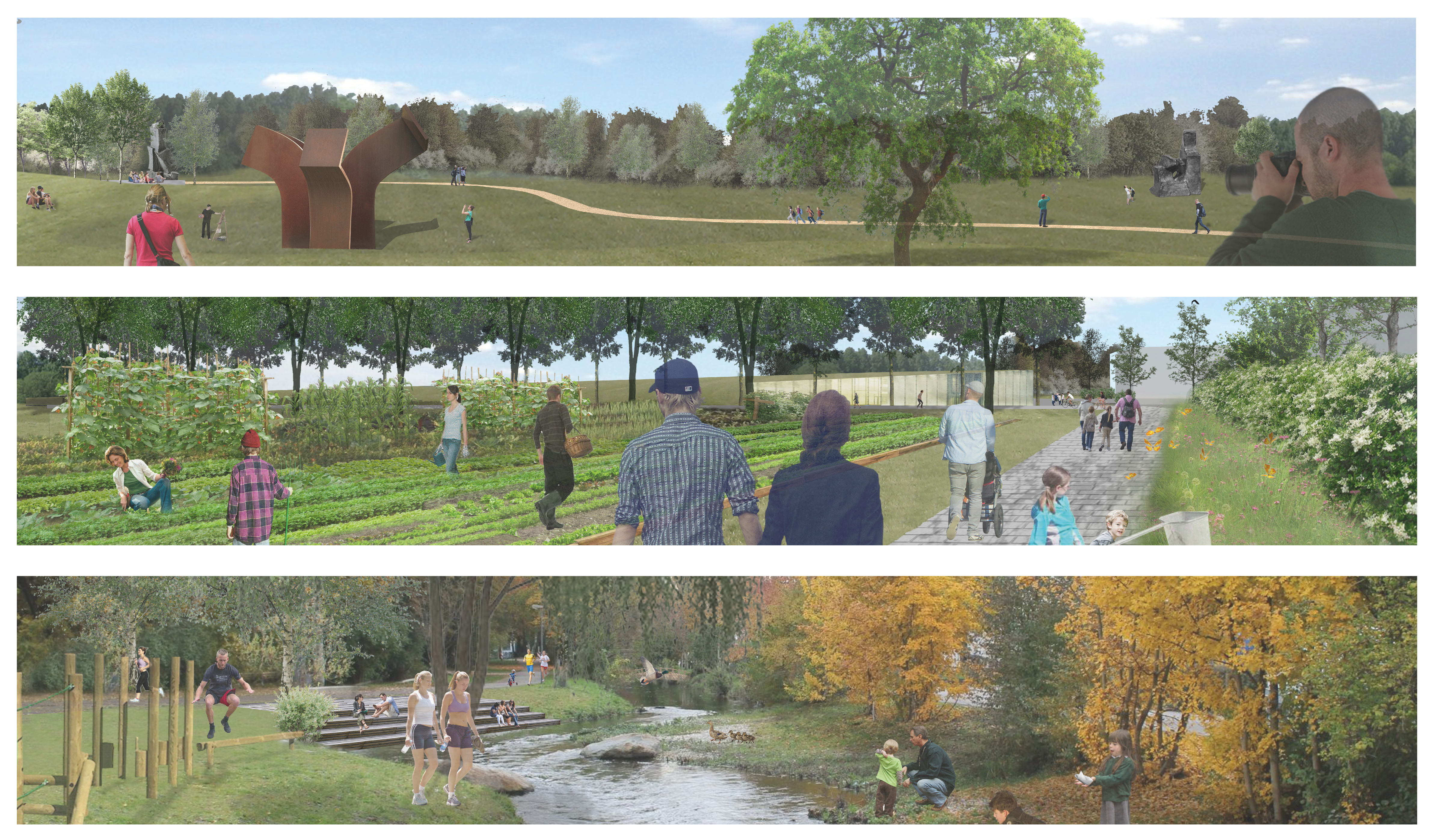 Green Corridors Connecting People with Nature for Eternity
Le:NOTRE Student Competition: All inclusive!? Upgrading Munich's Northern Fringe
University of Ljubljana, Biotechnical Faculty
The third LE:NOTRE Institute Student Competition asked for integrated approaches to develop the urban and peri-urban landscape of Munich North under the overall topic of "inclusive landscapes". The main questions and topics were urban growth and peri-urban sprawl, rural fringe, sustainable tourism and recreation, heritage and identities, landscape perception and landscape democracy. The second prize winning proposal "Green Corridors: Connecting People with Nature for Eternity" developed a set of design approaches for the regional planning framework to address these challenges holistically.
The main strategy connects urban spaces with nature in variety of ways and in so doing responds to local conditions. In general, the area is improved with strategic upgrades to the green system, cycling lanes, channel system and the U-Bahn. The cycling and channel network is used, not only as a strong and coherent green system for recreation purposes, but also as a strategic design framework to organize and structure the area. 
The main planning concepts are green transport provision, microclimate improvement, urban edge softening, and encouraging art and socialization. For example in Dachau, the green border tree lines, avenues and terrain creates softened eastern edge. The underground buildings represent new urban edge, softly translating into the newly designed forma viva or the preserved natural habitats. Gardens, fields and picnic places are creating programmed spaces between new landforms. In urban areas and along the Würm river, green open public spaces are designed.
Department of Landscape Architecture