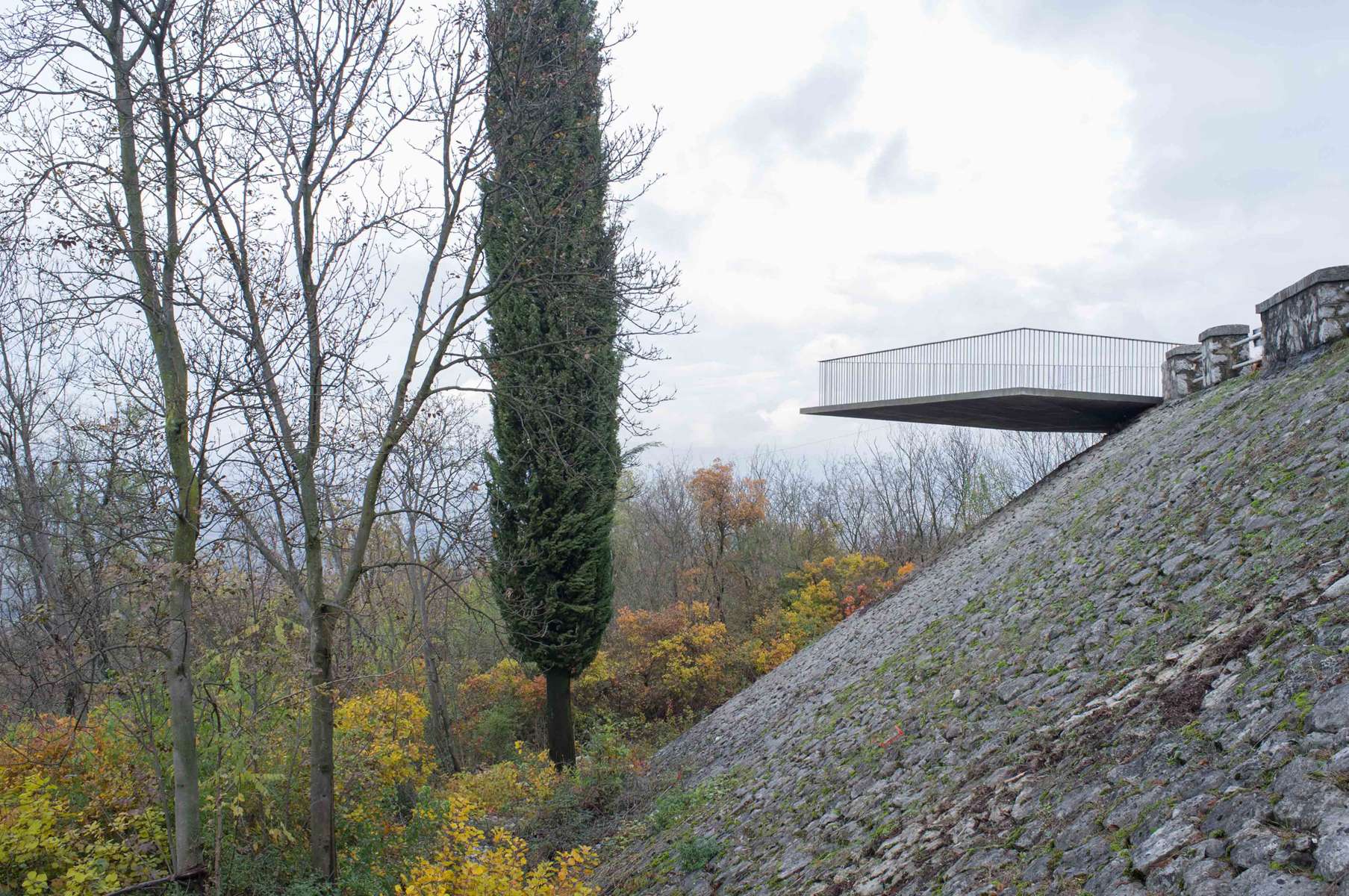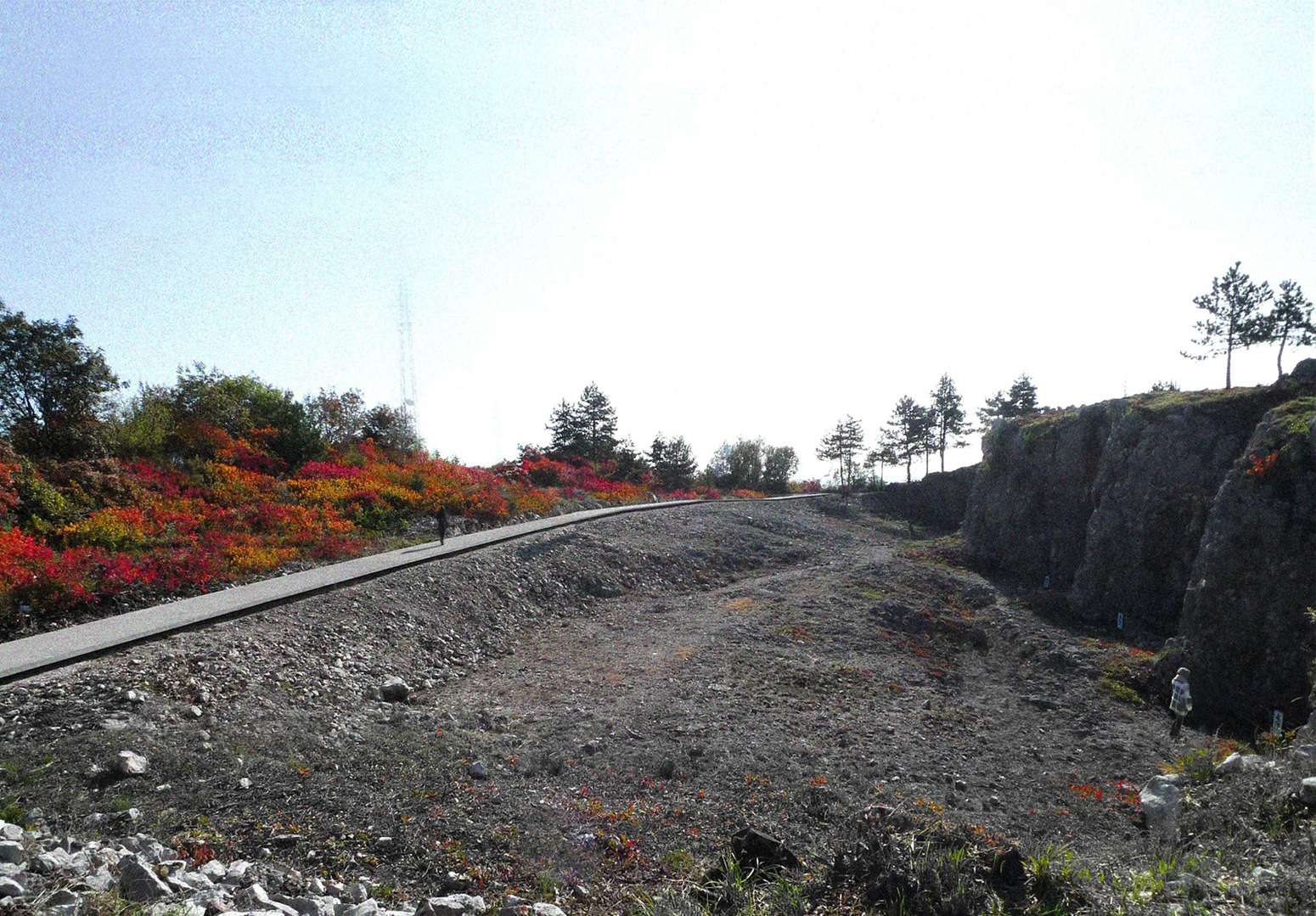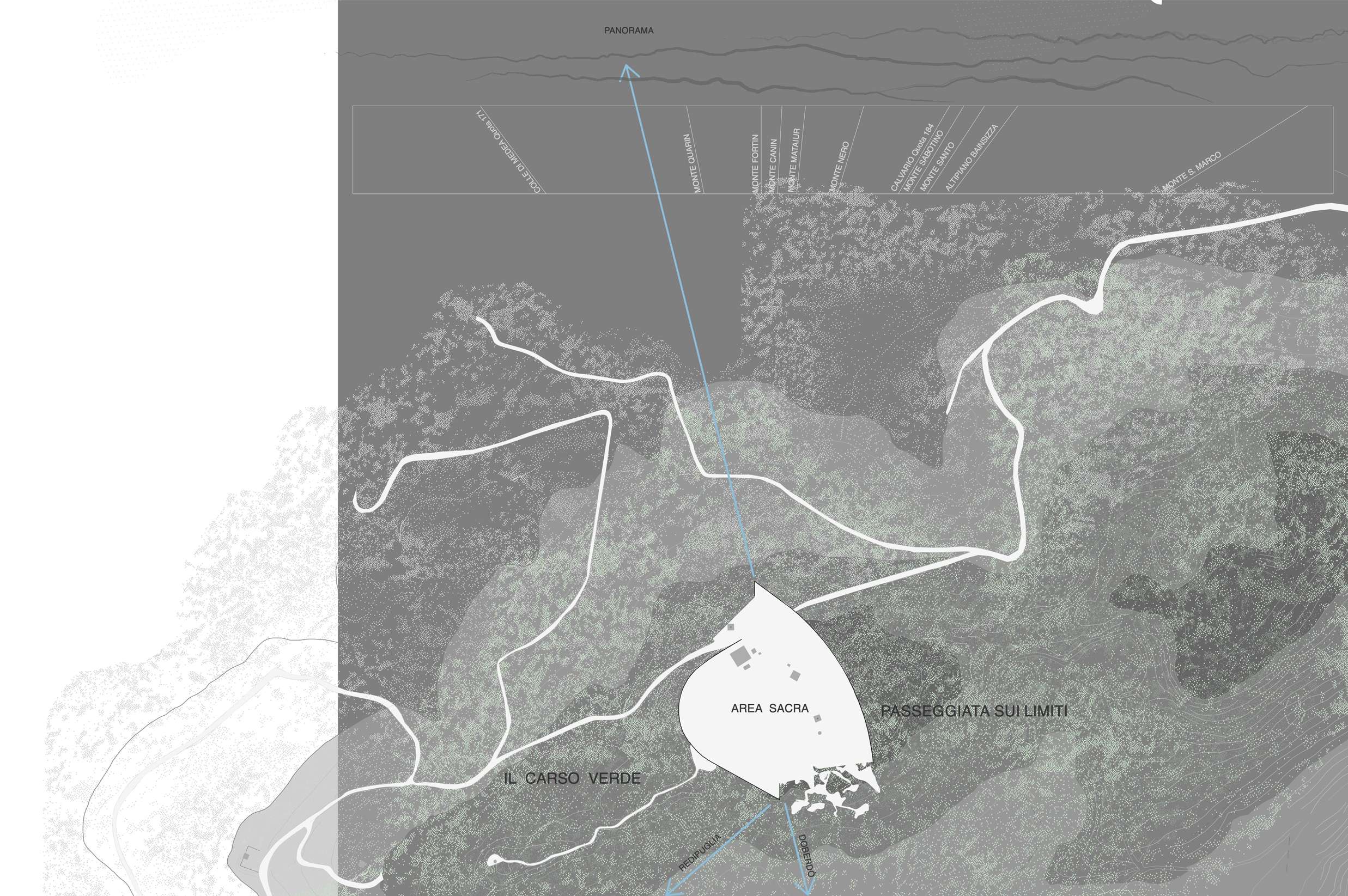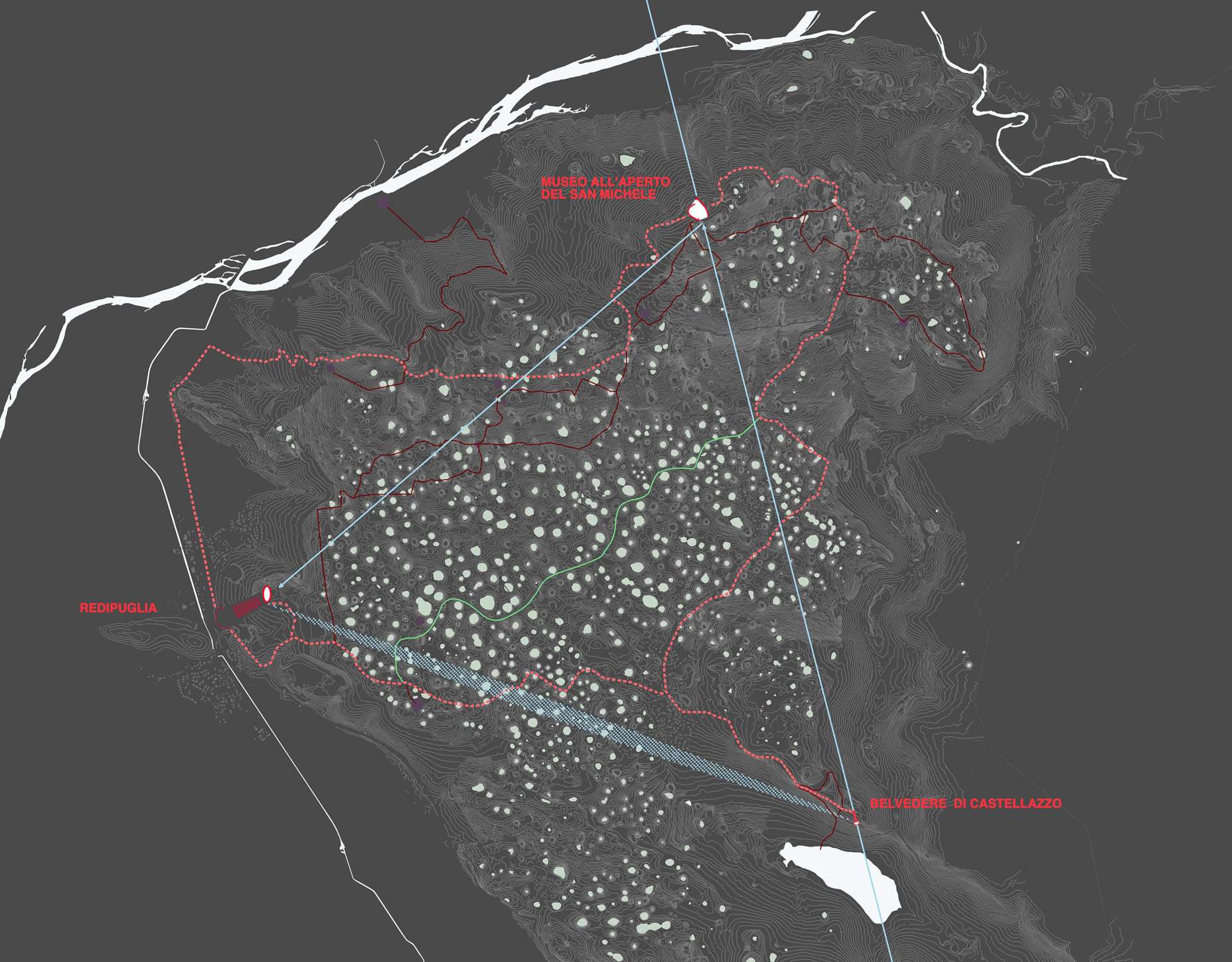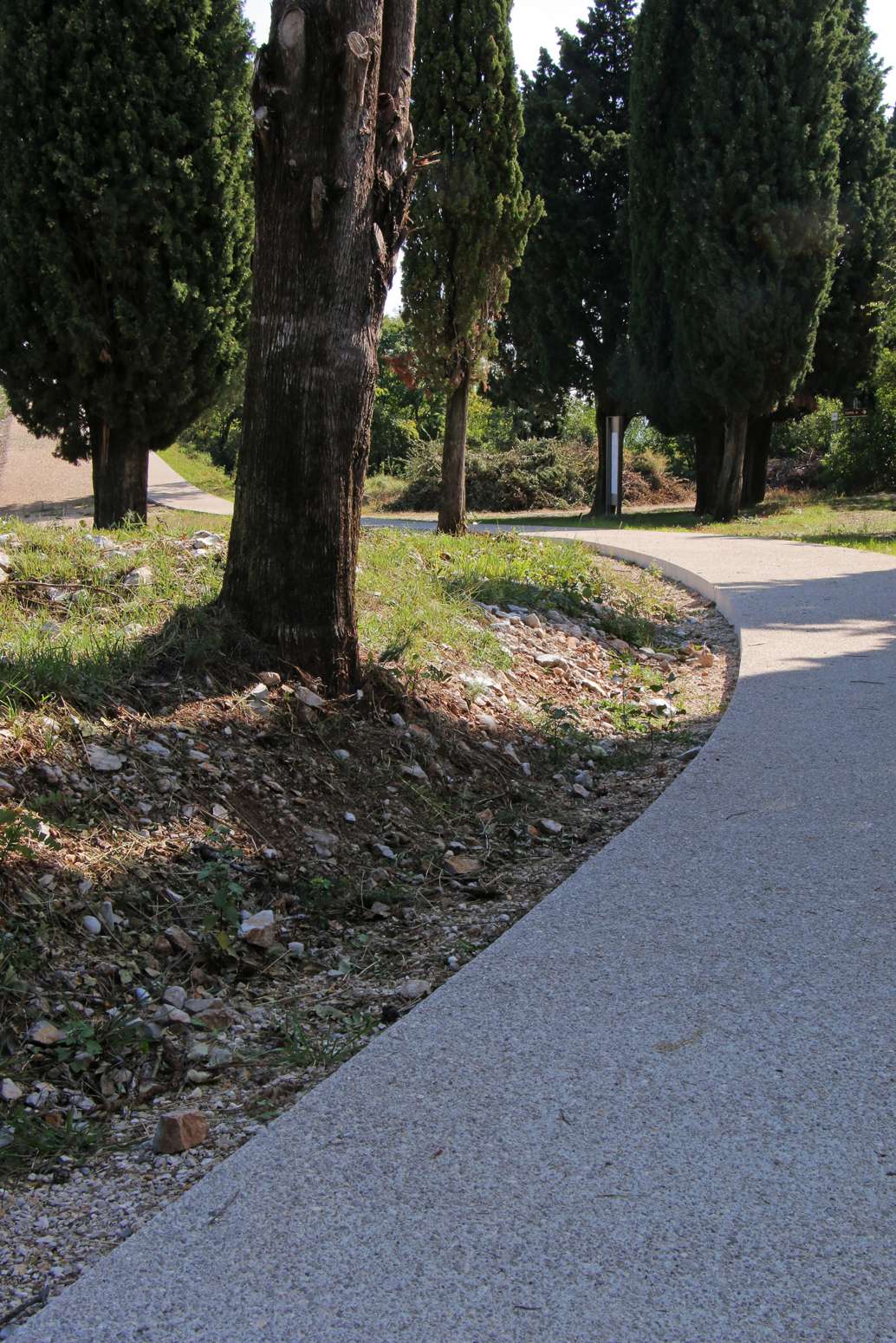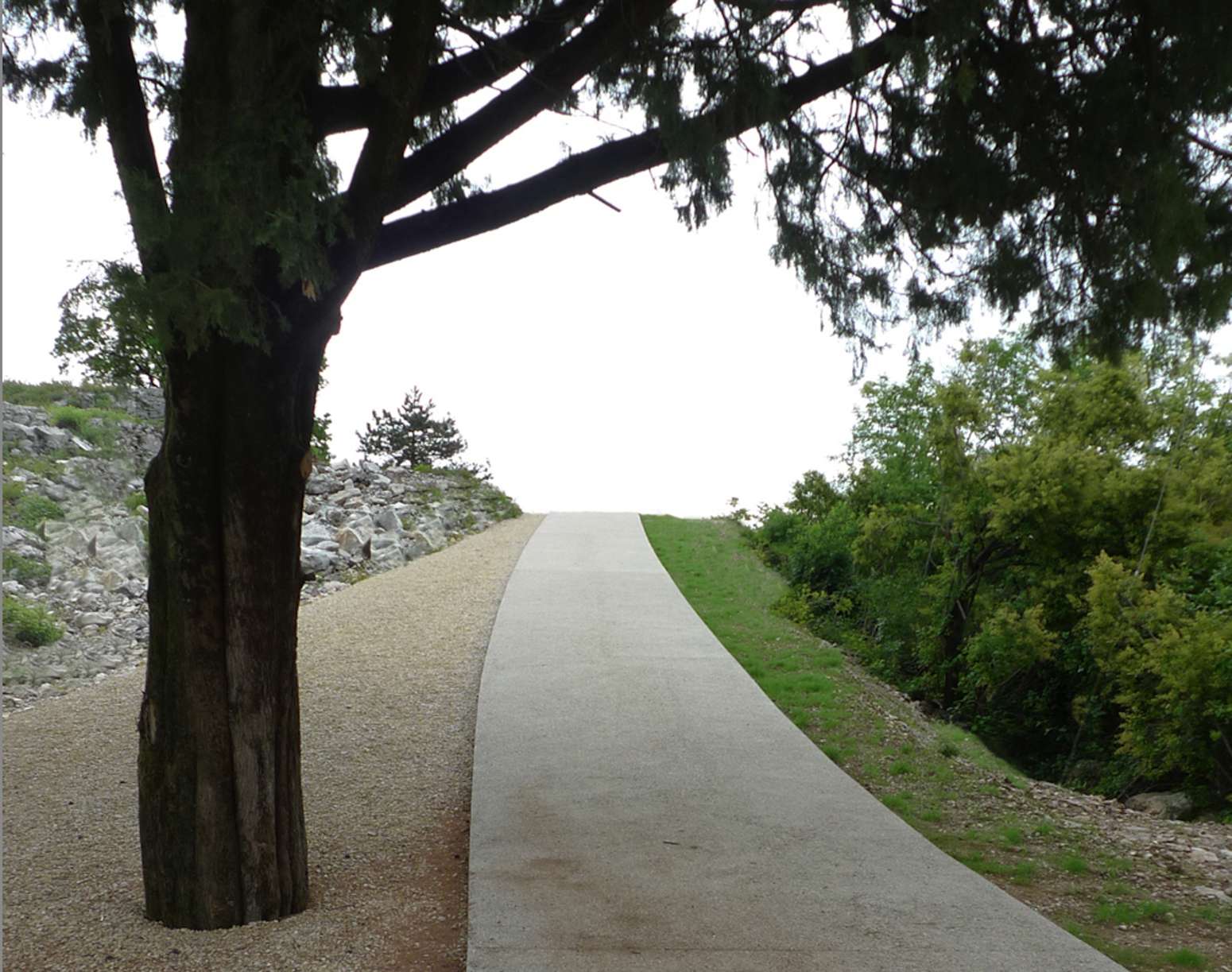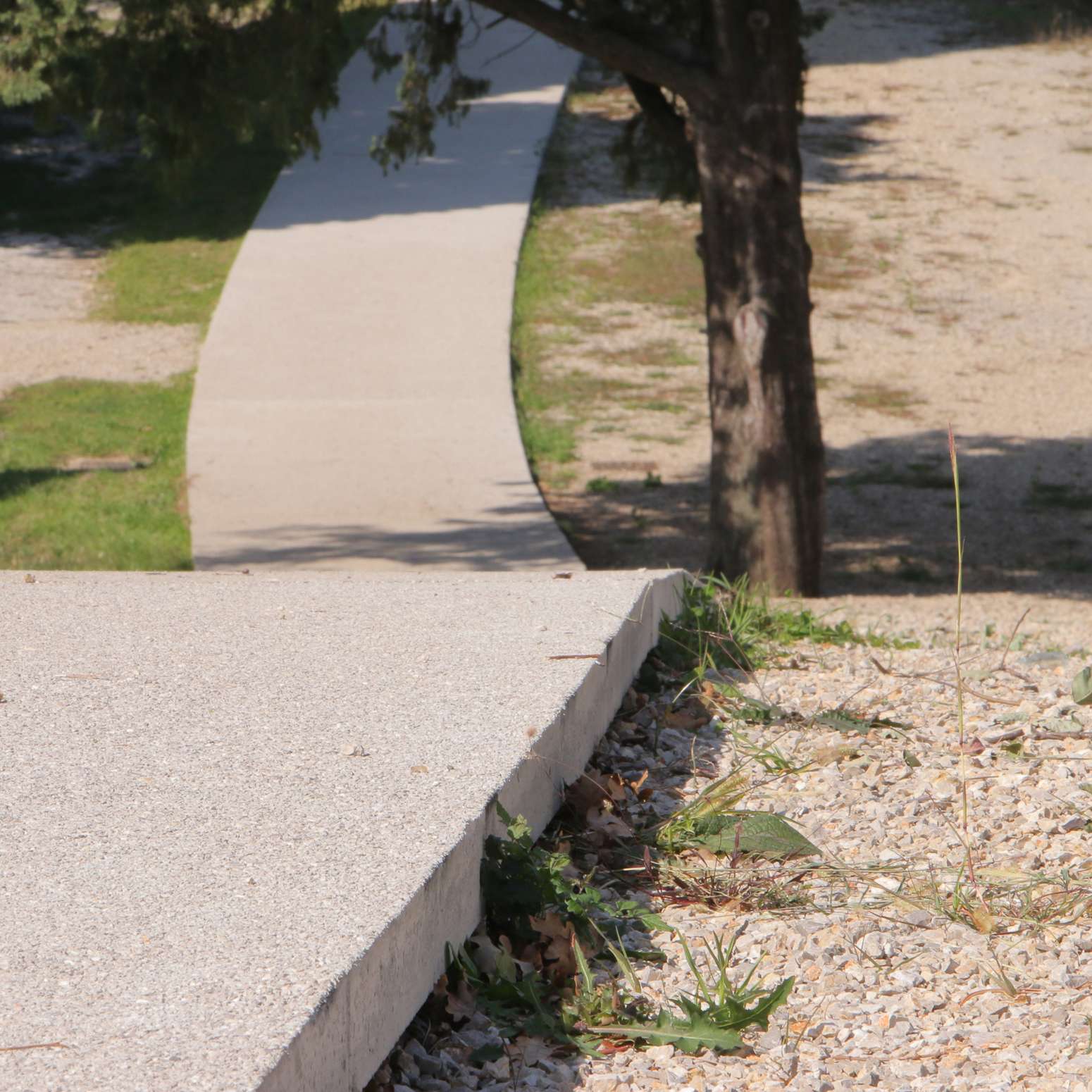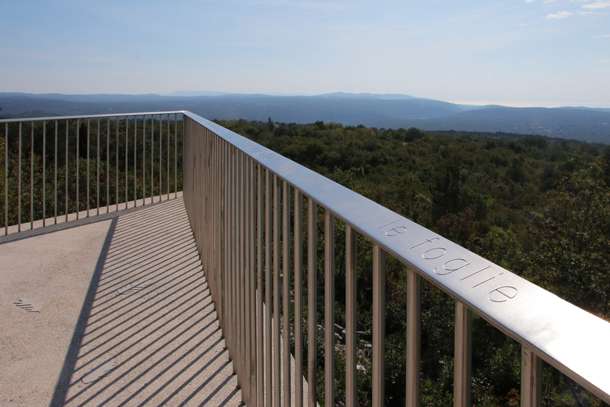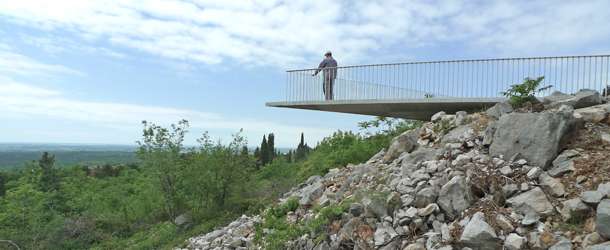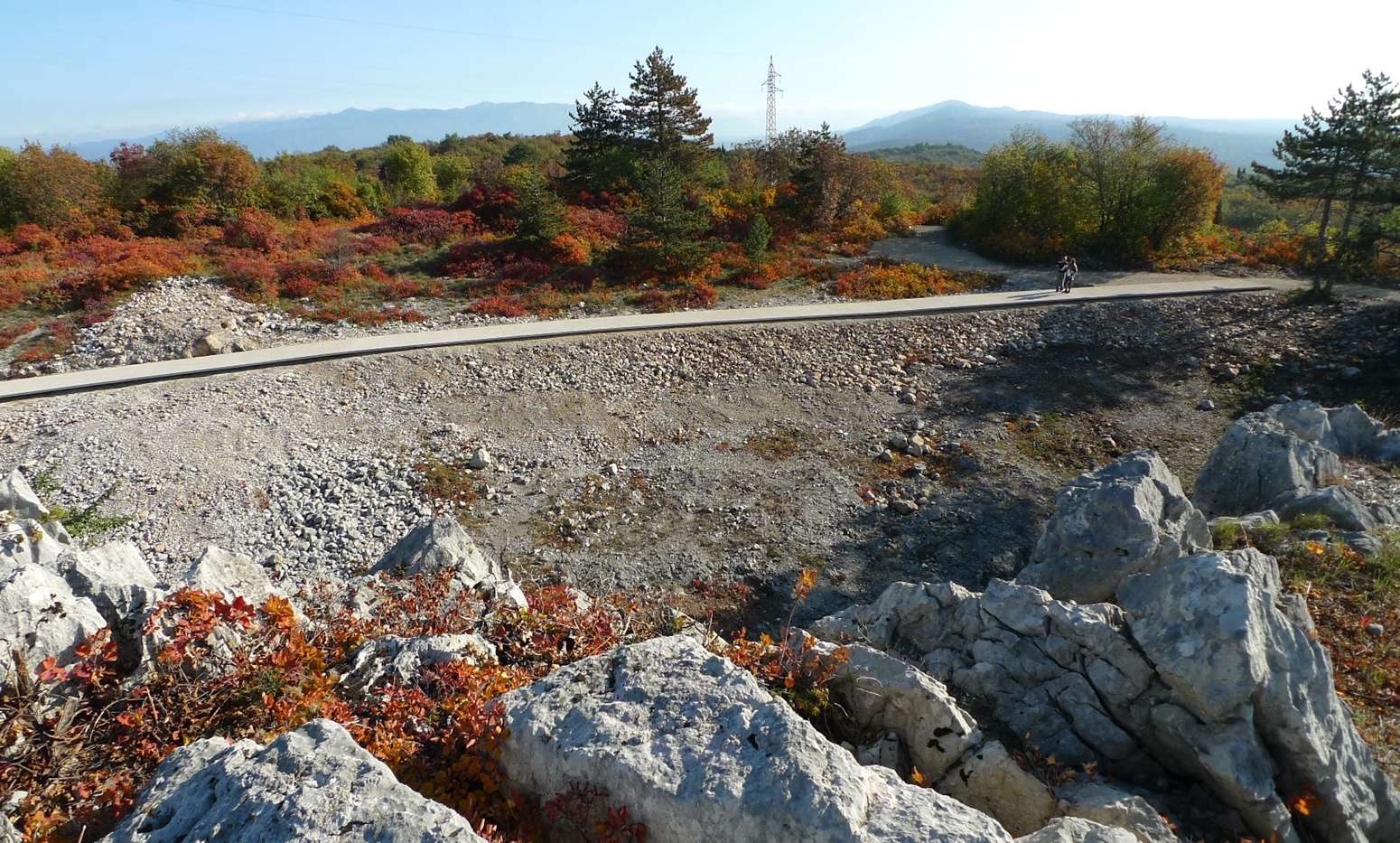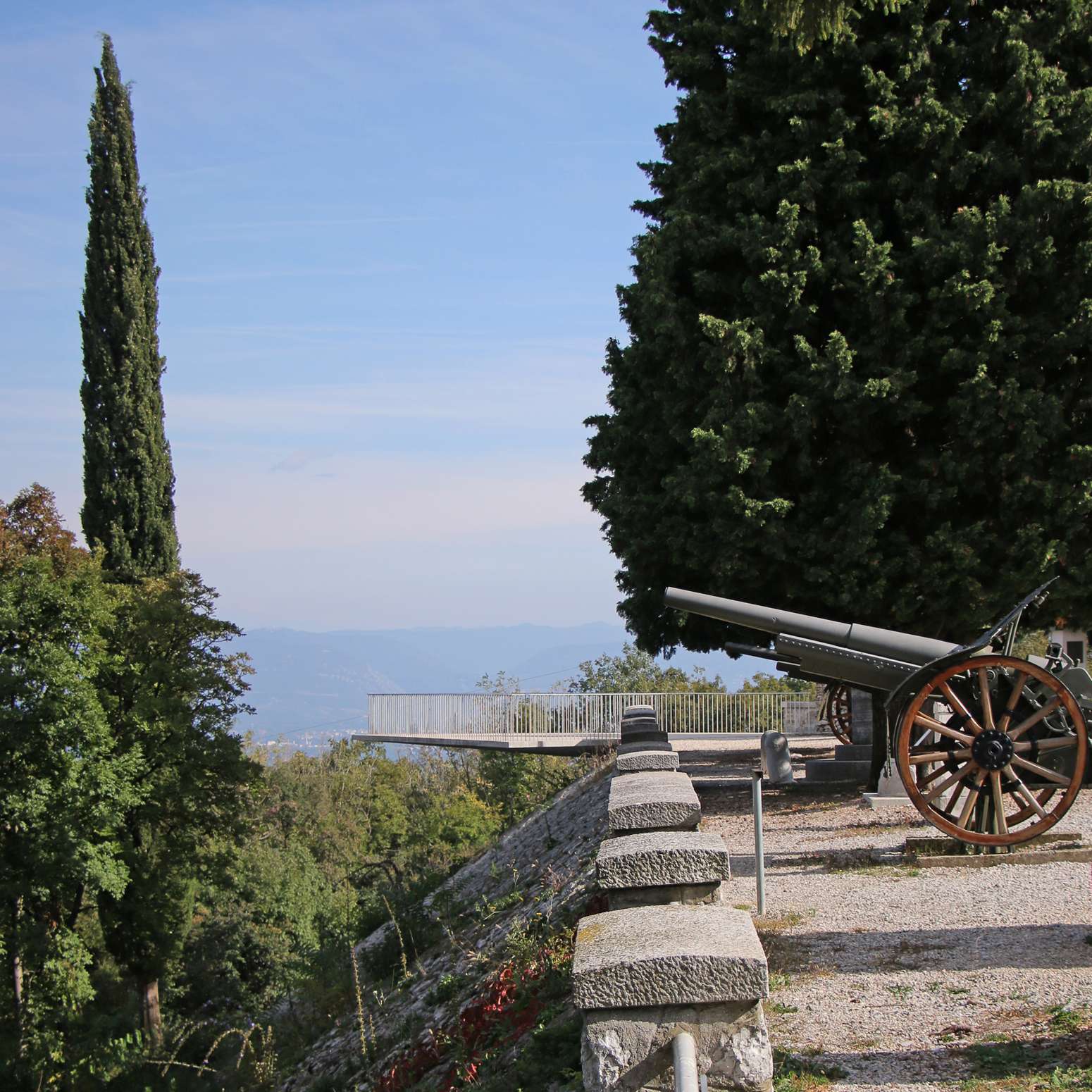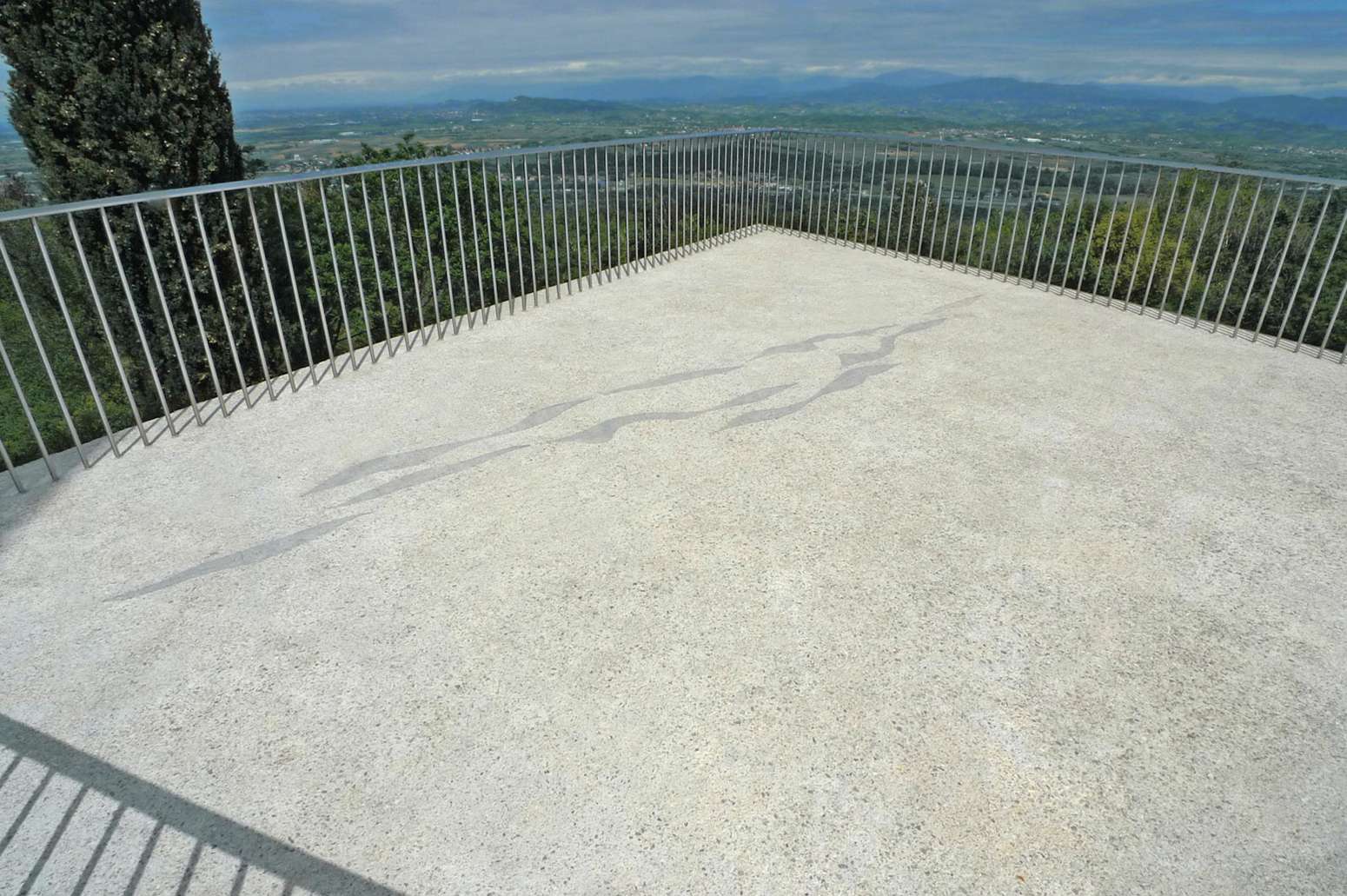 San Michele museo all'aperto sul Carso Goriziano
San Michele open air museum in Gorizia Karst
The general project develops three areas of the Carso Goriziano, in a network of paths, punctuated by several minimal interventions, aimed to stimulate and enhance the individual observation. Memory and surprise arouse by a visit in this historically charged region. The area of the San Michele open air museum is a sacred space, full of monuments, stone memorials, embrasures, remains of trenches, war relics and small signs left by people who still recall a relative or a friend.
This situation brought us to leave the area as it is, without altering its existing condition, and to redesign its perimeter and simplify the overall context in order to highlight the individual historical elements and, at the same time, unify them in one vision. Between the two brackets of the paths, the morphology of the "grey" Carso's bare rock thus emerges, while all around the "green" Carso's vegetation flourishes.
This evocative space has an unfailingly deep impact on its visitors. A place that speaks of the past. On one hand, the project aims to restore the feeling of the "grey karst", as it was during the first world war when there was no vegetation at all, following the paths bordering the limit of the sacred zone. On the other, it provides a surprising and contemporary area to visitors who approach it. In suggesting the existence of a future beyond memory, it inspires a serene and deep attitude that is not just of remembrance, but also of hope due to the area's expanse, its belvedere and views on the landscape and on the colours of vegetation. For the design and its implementation we have pursued an experimental approach: details like materials' choice, handrails, pavements sandblasting, concrete thickness and finishing, grey area maintenance etc. have been specifically designed and fitted for the place, in order to increase the identity-rediscovering process without exceeding a low budget public funding and a minimal intervention strategy.  
The project won the first prize of the international design competition and is exposed at the 16. Mostra Internazionale di Architettura della Biennale di Venezia 2018, Padiglione Italia, Arcipelago Italia (curator Arch. Cucinella).
Place: Savogna, Sagrado (GO), Italy
Year: 2013-2017
Client: Provincia di Gorizia, Italy
Area: 23'000 m2
Budget: 370'000 €
Project: Studio Paolo Bürgi, Arch. Paolo Bürgi;
Collaborator: Arch. Chiara Pradel
ATI: Glass Architettura Urbanistica, Thetis S.p.A., Laut Engineering S.r.l., Stefano Alonzi
Consultant: Ing. Stefano Secchi
Photo: Paolo L. Bürgi, Jacopo Baccani, Chiara Pradel
Prize: International Competition Carso 2014+, 1st prize;
Selected project for: 16. Mostra Internazionale di Architettura della Biennale di Venezia 2018, Padiglione Italia 2018, Arcipelago Italia.
45.884972254077, 13.541678084238