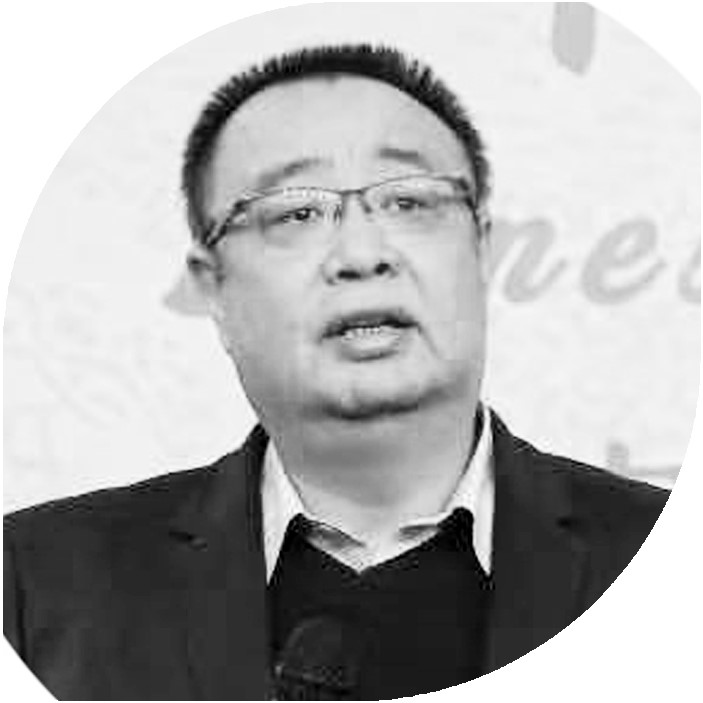 Lecturer 9 and 11 
Li Xiong, Vice-President of Beijing Forestry University, Professor, PhD tutor, who is the Member of the China Committee of Experts on Landscape Architecture of the Ministry of Housing and Construction; Convenor of the China Landscape Architecture Discipline Review Group of the Degree Committee of the State Council; Secretary-General of the China Steering Committee for Postgraduate Education Degree of the National Landscape Architecture. He guided students to won important competitions at home and abroad, such as IFLA Asia-Pacific University Student Landscape Design Award, Japan Garden Society Award. He also has won the first prize of China Landscape Architecture And Landscape Society scientific and technological progress, the Asia Pacific Gold Award of the International Federation of Landscape Architecture, published 3 books, published more than 200 academic papers.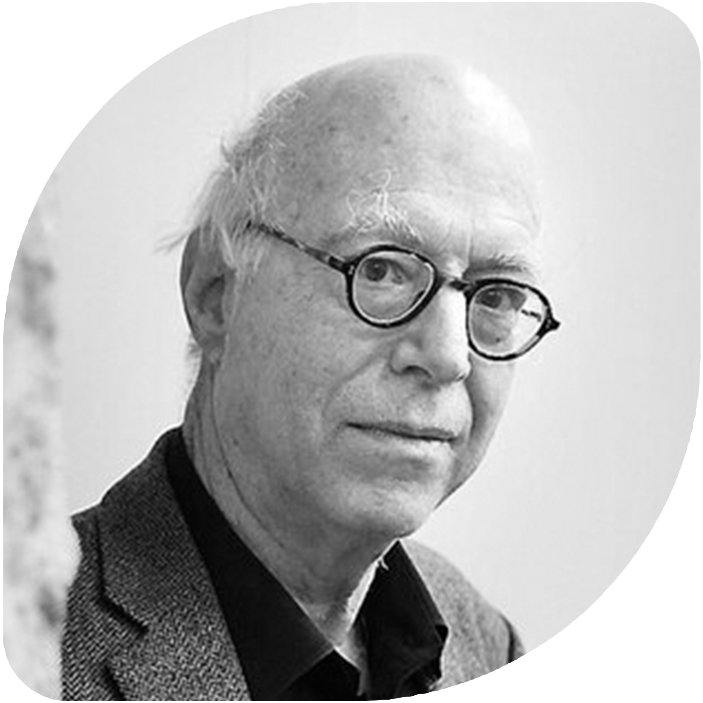 Lecturer 11
Richard Sennet is Professor of Sociology at the London School of Economics and Professor of Humanities at the New York University. He is the author of some of the most stirring and penetrating essays of our time, taking on such subjects as the current decisive changes occurring in our workplaces, within the family and among social classes. His essay The corrosion of character (W.W. Northon & Co, 1999) won the European Sociology Award and worldwide acclaim. He has also won the Amalfia and Ebert awards for sociology. Sennett is also known for his studies on social connections in urban environments and the affects on urban life on today's world. On this topic are the books Flesh and stone. The body and the city in Western civilization (Faber & Faber, 1994) and The uses of disorder. Personal identity and city life (Faber & Faber, 1996). The last years he has researched on the impact of capitalism in contemporary life and culture and, on this topic, he has published The Culture of the New Capitalism (Yale University Press, 2006), The Crafstman (Yale University Press, 2009) and Together. The Rituals, Pleasures and Politics of Co-operation (Yale University Press, 2012), amongst others.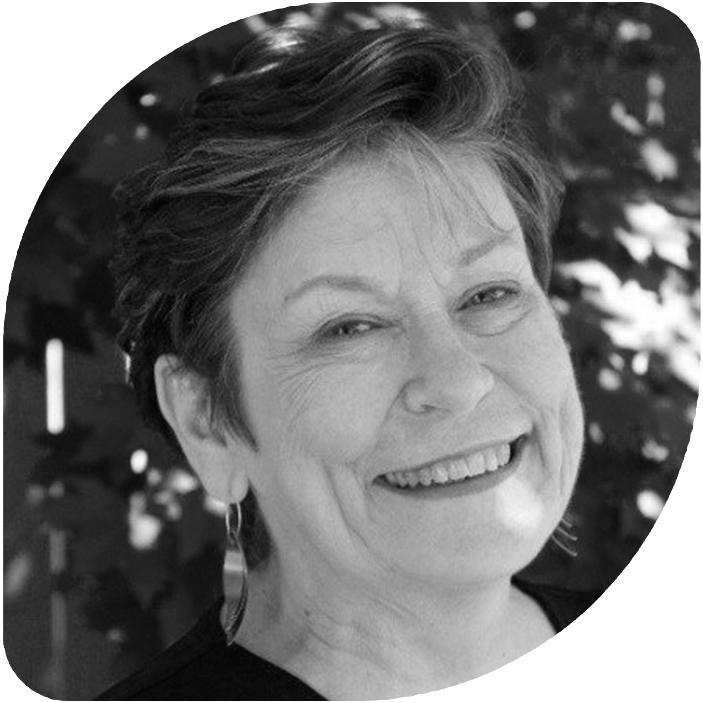 Lecturer 11
She has been announced as the recipient of the 2019 International Federation of Landscape Architects (IFLA) President's Award at the World Congress in Oslo, Norway. Colleen's work on planning and design for a changing world has a special focus on adaptive planning in coastal communities. Colleen has over 30 years' experience in the private sector as a senior environmental manager working on a wide array of initiatives throughout Eastern and Atlantic Canada and internationally. Trained as both a marine ecologist (B.Sc, M.Sc., Memorial 1976) and landscape architect (M.L.A., Guelph 1987), her early work focused on environmental planning, assessment and management, including coastal, watershed and municipal planning, site design and conservation of special places. Colleen has contributed to regional national and international development of coastal policies, programs and institutions that advance the principles of precaution, stewardship and sustainability. She is an experienced team leader, skilled in the facilitation of complex meetings.  Colleen left consulting in 2005, completing aDoctorate in interdisciplinary studies (Dalhousie 2010) as well as Post Doctoral studies (Memorial 2011) in coastal governance, coastal health and impending climate change. Since 2009, she has participated in research-community-government teams working across Canada and in the Caribbean on coastal preparedness for environmental changes associated with shifting climate and extreme weather events. Colleen leads the CSLA Task Force on Adaptation and Chairs the IFLA Working Group on Climate Change, continuing her commitment to the sustainability of nearshore environments and communities.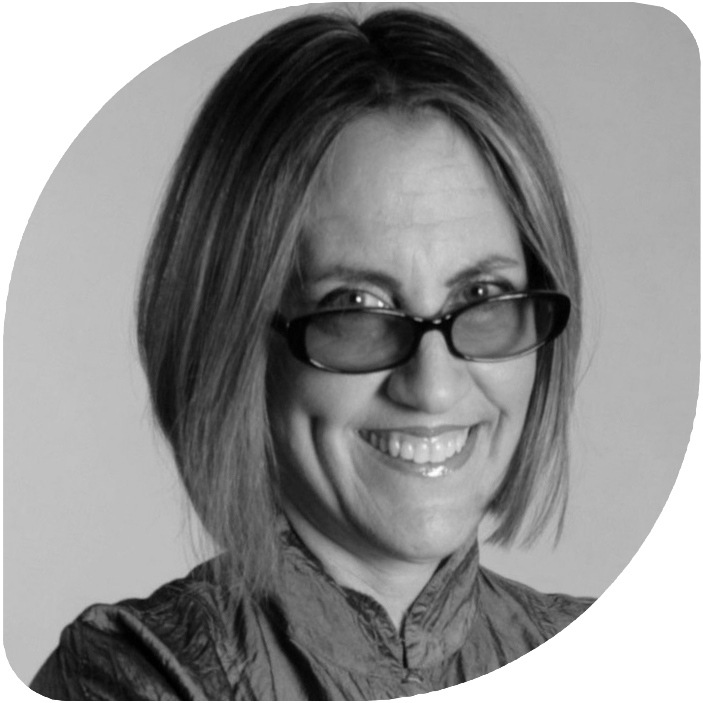 Lecturer 11
Landscape architect and artist with a major interest in urban projects, creating public realm spaces that engage with people, and build community through intelligent, focused, yet unexpected ideas-based design. Her background is in both fine arts and landscape architecture and is a Professor In Practice at The Harvard Graduate School of Design where she has taught since 1992. Her mission is to explore the relationship between landscape, art and culture and challenge traditional concepts of landscape design; find opportunities where landscape design solutions can enhance the social, environmental, and economic sustainability of a place and raise them to a level of fine art; and make landscape design critical to the sustainability of our surroundings. Martha has over 29 years of experience as a landscape architect and artist collaborating with a variety of world-renowned architects on a diverse portfolio of projects. She holds a Doctor of Science (DSc) from the University of Ulster, and is the recipient of numerous awards and prizes including the Cooper- Hewitt Museum National Design Award for her body of work in Landscape Architecture, an honorary fellowship from the Royal Institute of British Architects, several design awards from the American Society of Landscape Architects, and visiting residencies at Radcliffe College and the American Academy in Rome of which she is a Fellow. She has lectured both nationally and internationally about the landscape with her work featuring widely in publications as well as gallery exhibitions.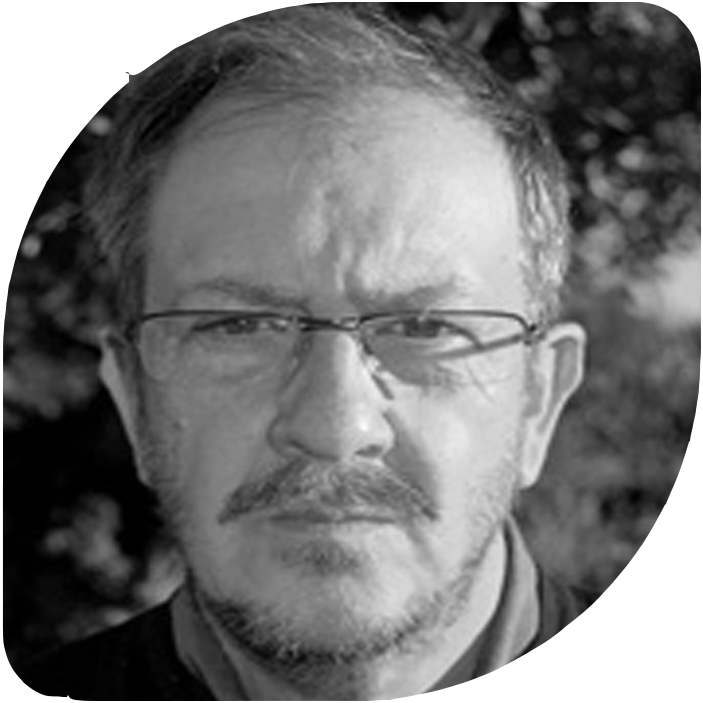 Lecturer 2 
Master gardener and specialist technician for the School of Gardening and Landscape Nicolau M. Rubió i Tudurí, diploma at the École Technique Horticole d'Orleans, diploma at the École Nationale Supérieure du Paysage de Versailles, and a diploma in Edaphology and Phytogenetics from the University of Barcelona. Master in Management Function in Local Administrations and in Senior Management of Business by the Higher School of Business Administration and Management (ESADE).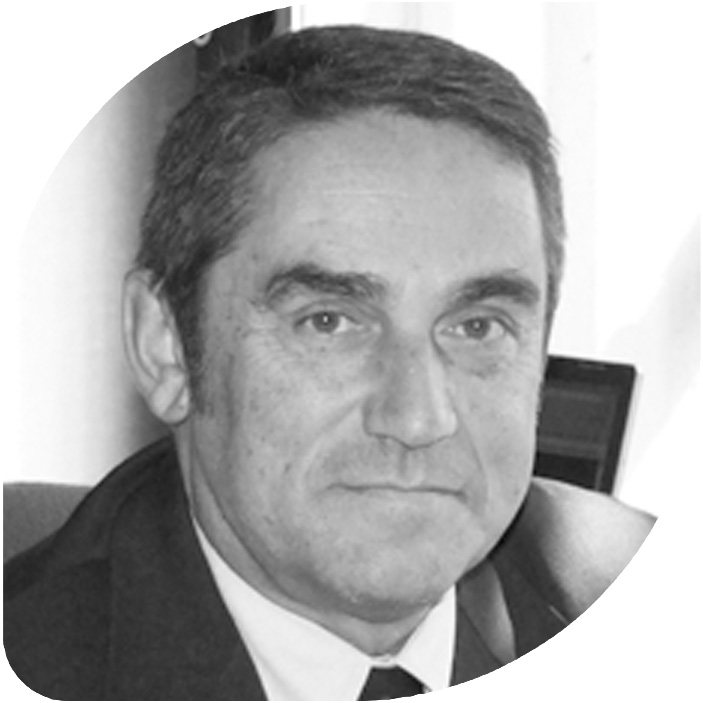 Ponent 1 
Born in Barcelona, 1955 ETSAB-trained architect. He is Director of Public Space Services of the Council of Barcelona Municipalities and a member of the Technical Team of the Barcelona Metropolitan Territorial Planning Commission. From 1982 to 1992 he was Director of the Territorial Area of Granollers Town Council. He drafted the General Plan of Granollers and various planning and project designs for public space.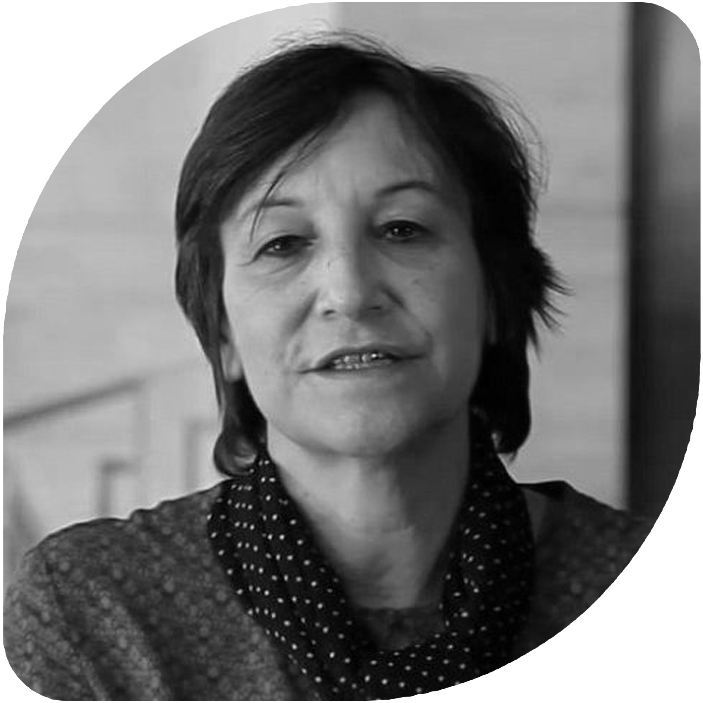 Lecturer 1  
She is an architect, graduated from the Barcelona School of Architecture (ETSAB) in 1980. In 1985 she obtained a Diploma from the Polytechnic University of Catalonia in Landscape Architecture. She has been a professor of Architectural Projects Design at ETSAB since 1987. She has also taught in the Master's Degree in Landscape Architecture at the UPC. She began her carreer as an architect of the Barcelona City Council's Elements and Urban Projects Service, during the period 1981 to 1986, carrying out several projects in the public space. Since 1985 she has been sharing professional activity with Pere Joan Ravetllat Mira, with whom she has carried out several projects, both in the field of housing, as well as in the area of facilities or public space.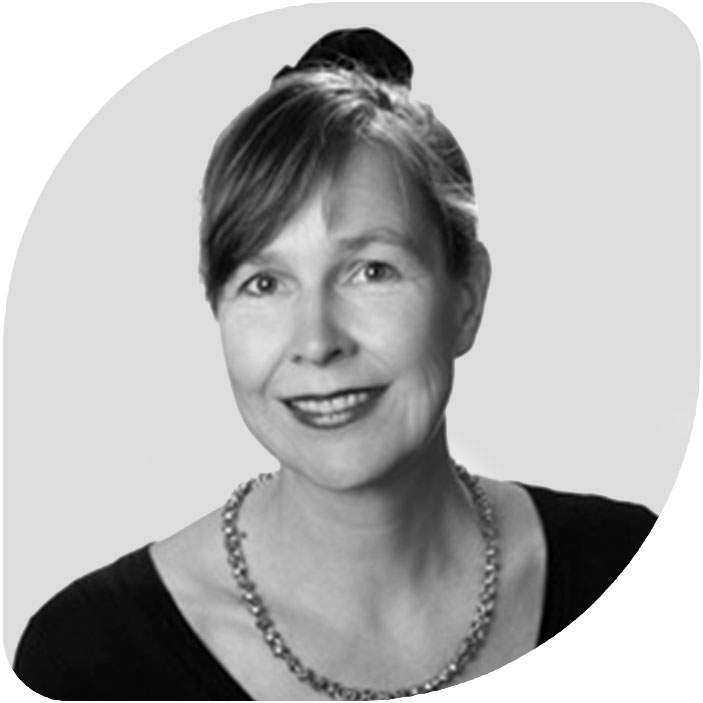 Lisa Diedrich studied architecture and urbanism in Paris, Marseille and Stuttgart, science journalism in Berlin, and landscape architecture at the University of Copenhagen, where she received her doctoral degree. She currently works as a professor of landscape architecture at the Swedish University of Agricultural Sciences in Alnarp/ Malmö and as editor-in-chief of the book series Landscape Architecture Europe (Fieldwork/ On Site/ In Touch/ On The Move) and as co-editor-in-chief, with Harry Harsema, of 'scape the international magazine for landscape architecture and urbanism.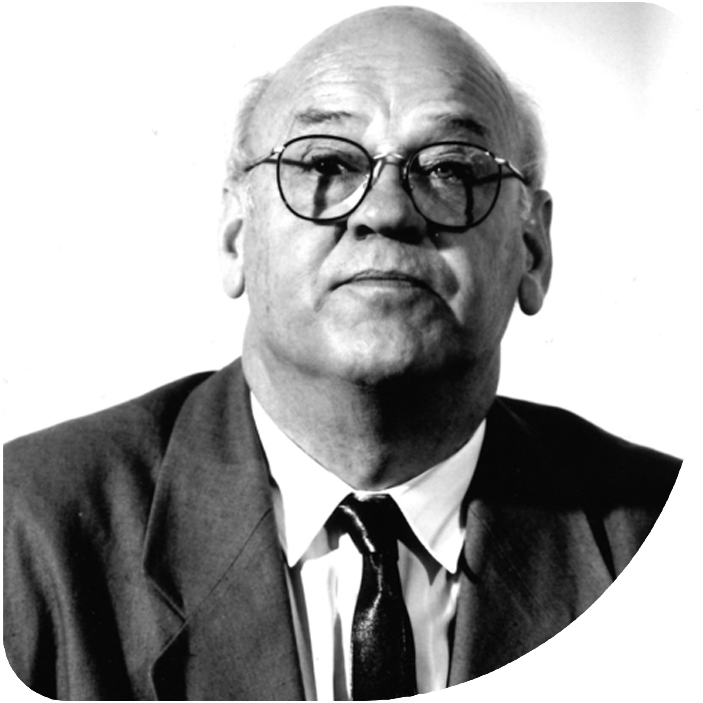 Lecturer 2
Born in 1929. He studied landscape architecture at the Wageningen Agricultural University and the University of Pennsylvania. After six years of experience as a landscape consultant of the State Forest Service, he was appointed Professor and Chairman of Landscape Architecture at the Wageningen Agricultural University, where he remained until his retirement in 1994. He has written numerous articles on landscape and urban planning as well as the book "Outdoor Space".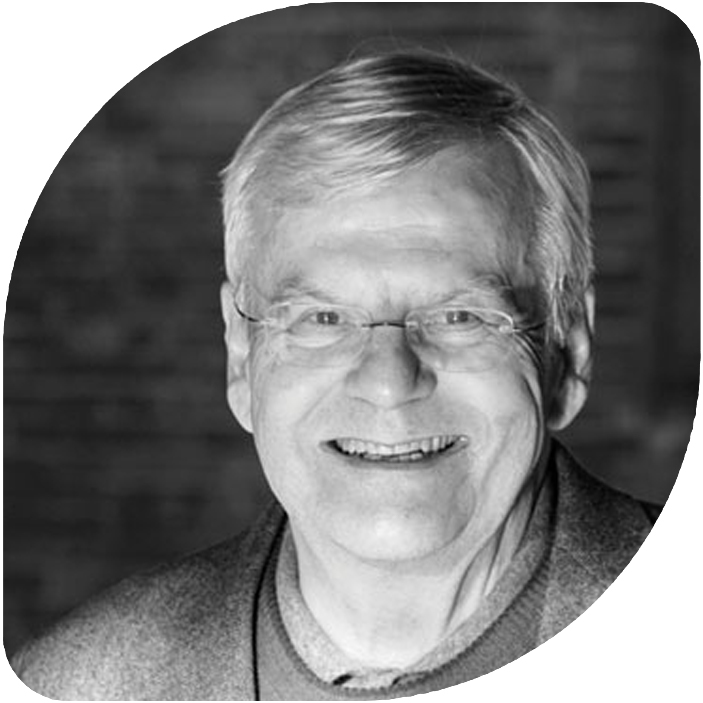 Lecturer 1 and 2
Landscape architect. Professor of landscape architecture at the Università "Mediterranea" di Reggio Calabria, where he founded the Dipartimento Oasi, served as Director from 2002 to 2008, and currently coordinates the doctoral program entitled "Parks, Gardens, and Territorial Planning." From 1996 to 2004, he served as president of the Rome and Lazio division of IN/Arch. The French Minister of Culture awarded him with the Chévalier des Arts et Lettres in 1998. Honored with the European Premio Gubbio for the squares of Saint-Denis. His projects include: Italian Garden, Osaka, 1990; Matteotti Square, Catanzaro, 1992; Prehistoric Cave Welcome Area, Niaux, 1994; Montecitorio Square, Rome, 1998; Central Squares, Cisterna di Latina, 1997-2005; Manzoni Square, Monte - grotto, 2002; Lungomare Faleria, Porto Sant'Elpidio, 2003; Floating Terrace in Eur Lake, Rome, 2005-2006; Central Squares, Saint-Denis, 2005-2007; Dome of the Presidency of the Republic of Georgia, 2007; Station's Underground Walkway, Bergamo, 2008. His essays include: L'architettura del giardino contemporaneo, 1988; Bibliotheca Alexandrina, 1990; Giardino italiano a Osaka, 1990; Piazza Montecitorio, 1998; Questo è paesaggio. 48 definizioni, 2006. Giardini - Manuale di progettazione, 2009; Piazza Matteotti a Catanzaro. Il volto della città, 2009.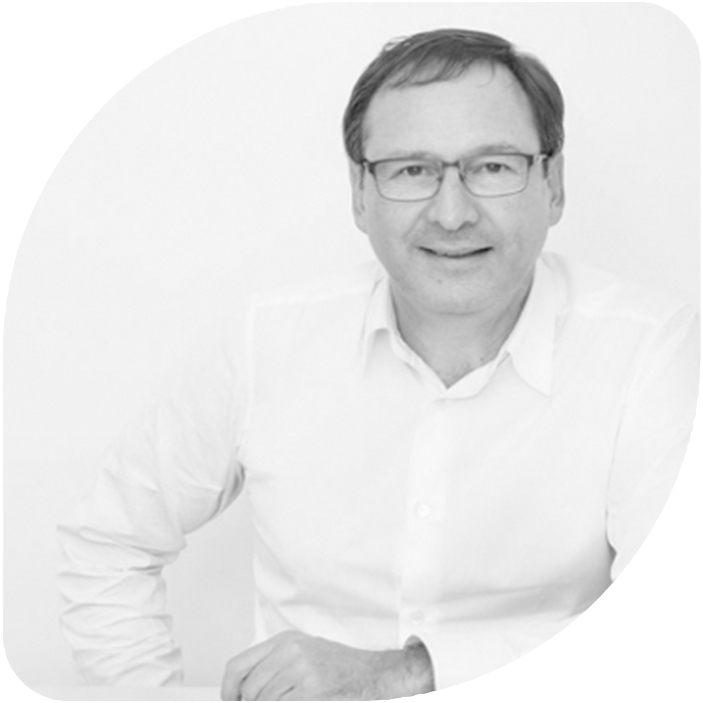 Lecturer 3
1957 30th August born in Tunis.  1979 Plant biology degree at Paris-Orsay University. 1979/1980 Studies of Sce­nography at Ecole Jacques Lecoq, school of theater, Paris. 1980-1984 Studies at National school of landscape architecture (Ecole Nationale Supérieure du Paysage- ENSP), Versailles. 1984 Qualified landscape architect (DPLG). 1986 Foundation of Agence Ter, landscape architecture company, with two partners: Michel Hoessler and Olivier Philippe. 1987-1998 Teatcher at the ENSP. 1993-1997 Landscape architect ad­viser of the Eure council in France. 1996-1998 President of the French Federation of Landscape architects (FFP). Since 1998 Professor at the University of Karlsruhe in Germany, faculty of architecture, Landscape Institute (Institut für Landschaft und Garten. 2001 Opening of a new Agence Ter office in Karlsruhe.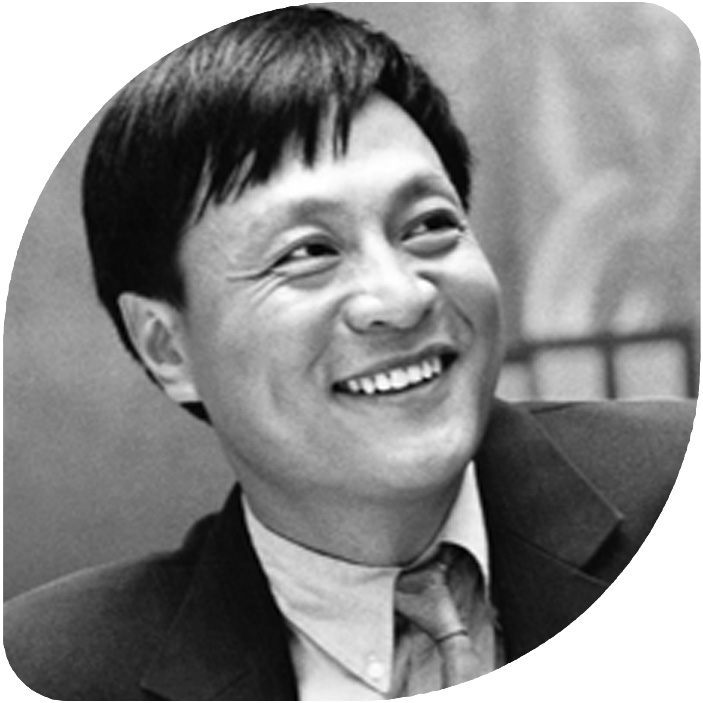 Lecturer 6
KONGJIAN YU, a recipient of Doctor of Design at Harvard GSD. He founded Peking University College of Architecture and Landscape, and Turenscape. Big feet revolution, Art of Survival and Sponge City are some of the key words that depicted his design philosophy, which have been demonstrated in his practices in over 200 cities. His works won numerous international awards including 12 ASLA Awards, 5 WAF Best Landscape Awards. His theory has been adopted by the Chinese government for nationwide ecological campaign. He was elected Member of the American Academy of Arts and Sciences in 2016, and recipient of the Doctor Honoris Causa from the Sapienza University of Rome.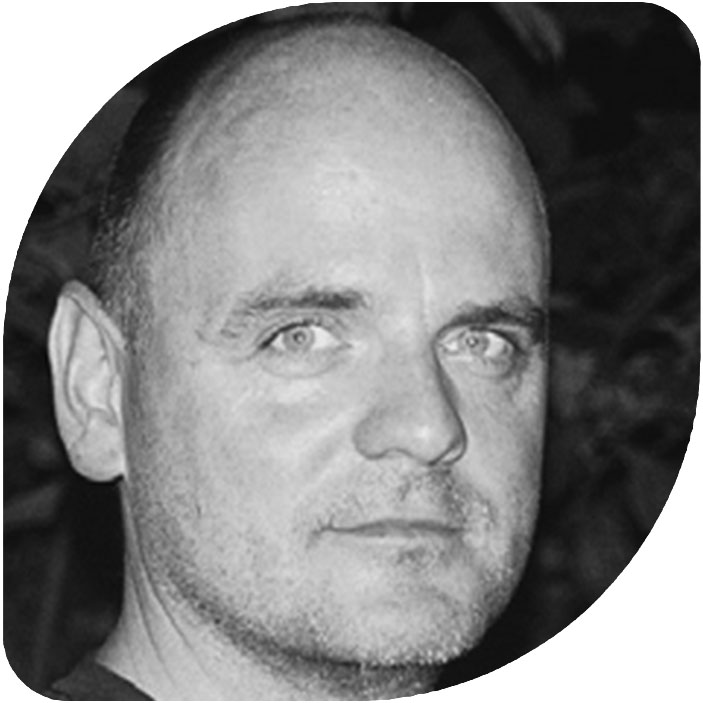 Lecturer 6
James Corner is an internationally renowned landscape architect. Based in New York City, his firm's projects include New York's widely acclaimed High Line; Seattle's Central Waterfront; Tongva Park in Santa Monica; London's South Park Plaza at Queen Elizabeth Olympic Park; Chicago's Navy Pier; and the new Presidio Parklands in San Francisco. He is known for a special commitment to the design of a vibrant and dynamic public realm, informed by the ecology of both people and nature. James has been published and exhibited internationally, and has been recognized with significant design awards, including the National Design Award; the American Academy of Arts and Letters; and the Daimler-Chrysler Award for Design Innovation.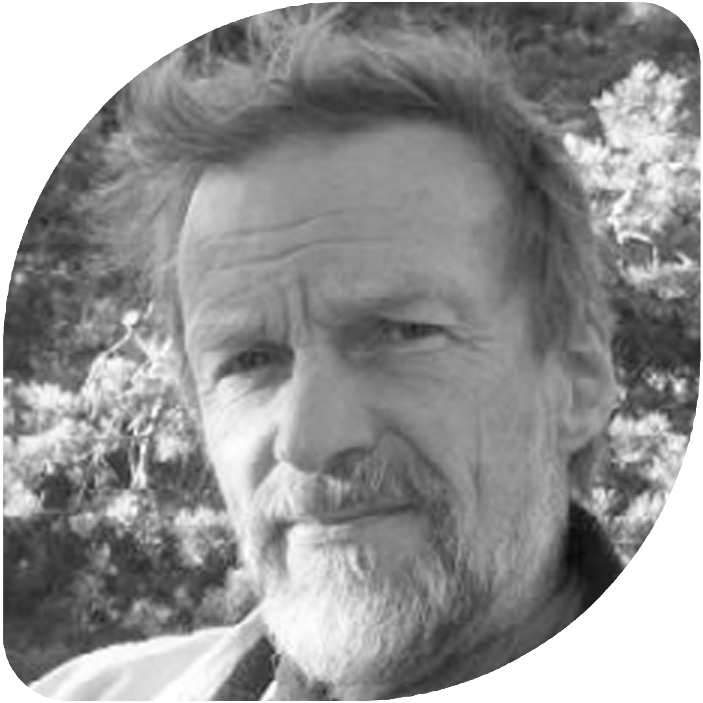 Lecturer
Karsten Jørgensen is a professor of landscape architecture at Norwegian University of Life Sciences since 1993, and holds a Dr.Scient.-degree from UMB from 1989 in landscape architecture. He is Founding Editor of JoLA - Journal of Landscape Architecture established 2006. At UMB, Karsten Jørgensen has been responsible for teaching history and theory of landscape architecture for several years.
Born Eivissa, 1944. Graduated in Architecture at the ETSAB in 1968, the year he joined forces with José Antonio Martinez Lapeña, 1968. Since 1979 he has been Professor of Landscape Architecture at the ETSAB and Projects Professor since 1996. Main landscape architecture works: Villa Cecilia Gardens, Barcelona; Castell promenade, Castelldefels; Baluard de ses Bòvedes, Palma de Mallorca; Constitució Square, Girona; Guadalquivir Park, La Linea de la Concepción.
ETSAM-trained architect, 1971. ln 1973 he founded José Segui Arquitectos Asociados. He is professor of Urbanism at the ETSA of Granada, founder and director of the magazine "Geometria". Main works: General Plans of Ronda, Antequera, Granada and Córdoba; Special Plans of the Alhambra, Cortadura and Puerto Real; Cervantes Theatre, Malaga; Bus Station, Malaga; National Prize for Urbanism (1985 and 1987), Gubbio-97 Prize and Europa Nostra Prize (1986).
Born Mans, France, 1959. Landscape Architect from the Versailles DPLG. She was Professor at the Versailles School of Architecture in 1994 and 1995. ln 1992 she founded her own office in Paris, Agence Pascale Hannetel and in 1997, the office Hannetel & Associés.
Born Palencia, 1953. Graduate and Doctor in Economical Sciences from the University of Barcelona. Since 1987 he has been a lecturer at the Department of Vegetal Biology of the UB and, since 1991, head of the Development and Research Program for Forest Restoration in the Mediterranean Environmental Centre, Valencia. He has directed several research projects on the restoration of damaged ecosystems and areas destroyed by fire.
Born 1955. Graduated as a landscape architect at Univeristy of California. Founded his own practice in 1989. Main works: Thames Landscape Strategy; Moscow Botanical Gardens; Heveningham Hall, Suffolk; County Hall, London; Windsor Great Park; Illeifa Island, Chile; Beirut City Center. He has been given the California State Award of the ASLA (1984), Francis Tibbalds Award (1994) and the Country Life Centenary Award (1897-1997).
Zheng Shiling & Marcià Codinachs
Zheng Shiling
Born Shanghai, 1941. He is Director of the School of Architecture at Tongji University. He is President of the Architectural Society of Shanghai and Vice-president of the Architectural Society of China. He advises and collaborates on urbanism and architecture at Shanghai Town Hall.
Marcià Codinachs
Born Barcelona, 1955. He is Projects Professor at the ETSAB and coordinator of the doctorate course "New Architectural Tools".
The CRPP (Centre de Recerca i Projectes de Paisatge), directed by Rosa Barba, has collaborated on projects for the sustainable development of plant systems at the Serralada Marina; protection and improvement of Turò de Montcada; landscape planning of the University of Baleric Islands Campus. Anna Zahonero is biologist and Master of Landscape Architecture.
Born Paris, 1957. Master's in landscape architecture of the University of California. Chairman of the Landscape Design Department at the Versailles ENSP. He founded Studio ONNE in 1995. Main works: industrial landscape for SIEGL, Hermès; Chapsa homeless shelter, Nanterre; Public Park in Alfortville; redevelopment of Renault Factory, Boulogne Billancourt; Invaliden Park, Berlin; Six Arpents Park, Pierrelaye.
UPC-trained doctorate architect and University of Barcelona graduate in Economic Sciences. ETSAB professor and researcher since 1976. Director of the UPC Town Planning Department since 1992. He has undertaken CCRS urban projects in Catalonia, the Canary and Balearic Islands, and Andalusia. He has been awarded the National Prize for Town Planning on three occasions.
Born Barcelona, 1946. He is a Doctor of Biology, a consultant in environmental management at the UNESCO, Secretary General at the International Advice Council of the Latinoamerican Forum of Environmental Sciences, holds the UNESCO chair in sustainable development and is Director of the Biosphere Project. Author of 14 books and director of the TV series "Mediterrània" and "Natura". Jaume I Honor Award (1990), Narcis Monturiol Medal (1991), Alzina Award (1992) and Environment Award (1995).
José Miguel A. F. Aceytuno
Born Gran Canaria, 1951. He is an architect, founder and director of Gabinete PRAC, specialising in environmental restoration projects. Main works: Canary Garden; Music Park; Maspalomas Ecomuseum; Coastal Park of Las Salinas de Bañaderos; Cultural Station of Tindaya; Guiniguada Project.
Born 1943. He graduated from the Technical University of Munich in 1970. Since 1974 he has worked independently as a landscape architect and for about 15 years as a partner in Werkgemeinschaft Freiraum Nürenberg. Honorary Professor of the Faculty of Architecture of the Technical University of Munich.
Born Rotterdam. He studied landscape architecture at the Agricultural University of Wageningen and graduated in 1985. Between 1985 and 1994 he worked as a landscape architect for the Ministry of Agriculture, Nature Conservation and Fisheries. Guest professor at the Academy of Architecture in Amsterdam and the Larenstein International Agricultural College in Velp. ln 1994 he and ecologist Sjef Jansen founded the office of VISTA in Amsterdam.
Born Barcelona, 1963. Graduated in Economical Sciences from the UAB. Specialist in rural and regional economy. Member of the Spanish Agrarian Economists Association. He currently plans and manages the project Anella Verda as Director of the Natural Environmental Service and Territorial Planning of the Barcelona Regional Council He is director of the magazine "Area. Debats Territorials".
Dinamarca  1952-2018. Graduated from the Royal Academy of Fine Arts in 1980. He founded his own landscape architectural office in 1987. Main works: remodelling of the outskirts of Kronborg; Elsinore; Herning Town Square, Herning; Island of Museums, Roskilde; Calsberg Brewery, Valby; European Film College, Ebeltoft. Awarded with NYKREDIT architectural prize in 1993. He is chairman of the editorial board of the Landscape magazine.
Studies in Fine Art at the University of Michigan, 1973. Studied Landscape Architecture in Michigan and Harvard, 1974-1977. After working with Peter Walker, Ken Smith and David Meyer, she set up her own firm in San Francisco in 1990. She is currently lecturer on the Landscape Architecture course at Harvard School of Design. Main works: Splice Garden, Cambridge; Rio Shopping Center, Atlanta; The Citadel, California; United States Courthouse Plaza, Minnesota; Jacob Javitz Plaza, New York.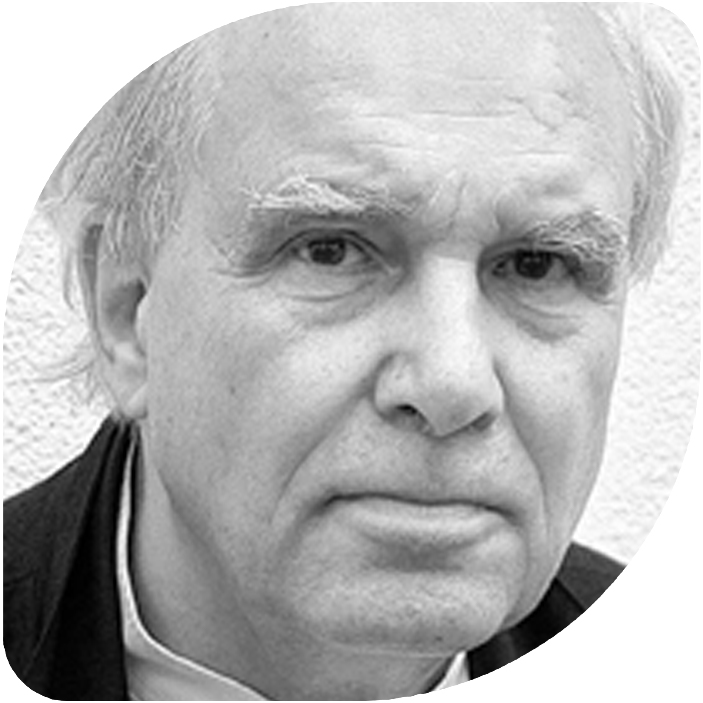 Ponente 2
Born in Oldenburg (Germany), 1937. He began his apprenticeship as a gardener in 7954, gained his master's degree at Hohenheim in 1961 and studied Gardening and Landscape Design at the Kassel Academy of Arts. Recently he has designed the urban spaces and landscape schemes for Postdammer Platz, Berlin, the Preussische Herrenhaus Park and the Residence of the Federal Council. Since 1989, he has lectured in Open Space Design at the University of Kassel.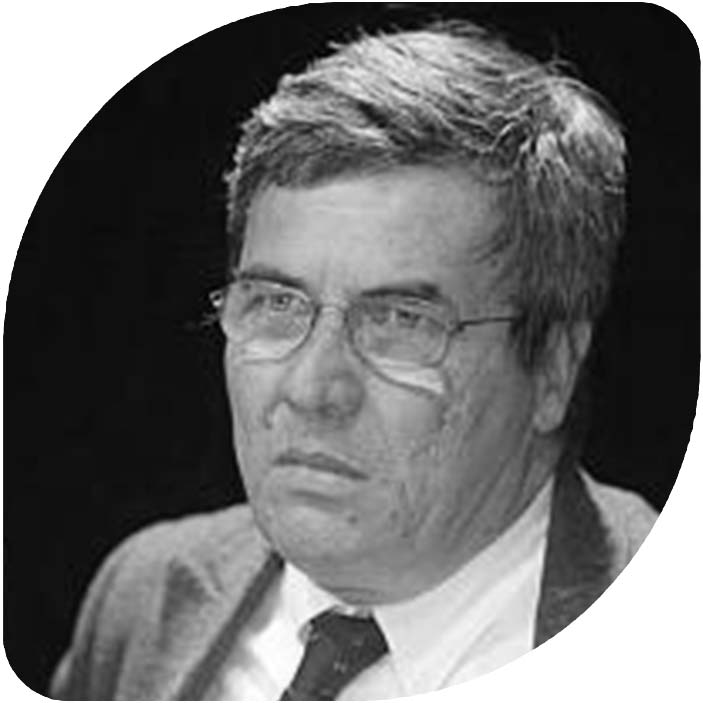 Lecturer 1 and 2
Born in Tarragona, 1950. Graduate architect from the ETSAB lecturer on the master's degree course in Landscape Architecture at the UPC He is Director of the Territorial Service of Urbanism and Territorial Planning of Tarragona and, from 2000, General Director of Town Planning. Main works: co-designer of the General Plan for Cambrils and Altafulla; Partial Industrial Plan for Riu- Clar, Tarragona; Partial Residential Plan for Sant Ramon, Tarragona, and Partial Territorial Planning for the Terres de l'Ebre.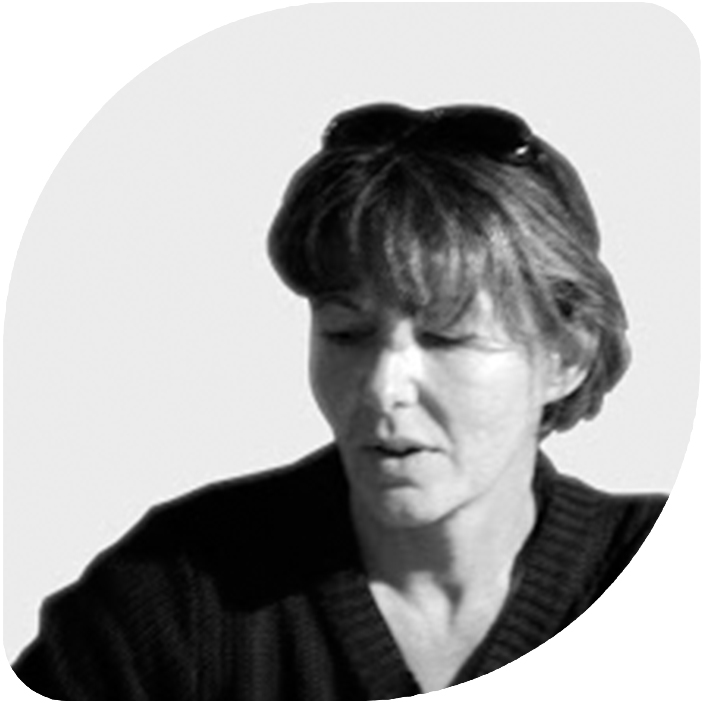 Lecturer 2
Born in 1956. Graduate from the ENSP, Versailles, in 1982. ln 1988, she founded her own office with Michel Desvigne. Among her works: Port Marianne Area, Montpellier; the TGV train stations in Valence, Avignon and Marseilles; Sieroterapico Park, Milan; Millennium Park, London; Middelheim Museum, Antwerp; Museum of Modern Art, Kirchberg. She has lectured at the ENSP in Versailles, Genoa Institute of Architecture and the Architecture Academy in Mendrisio.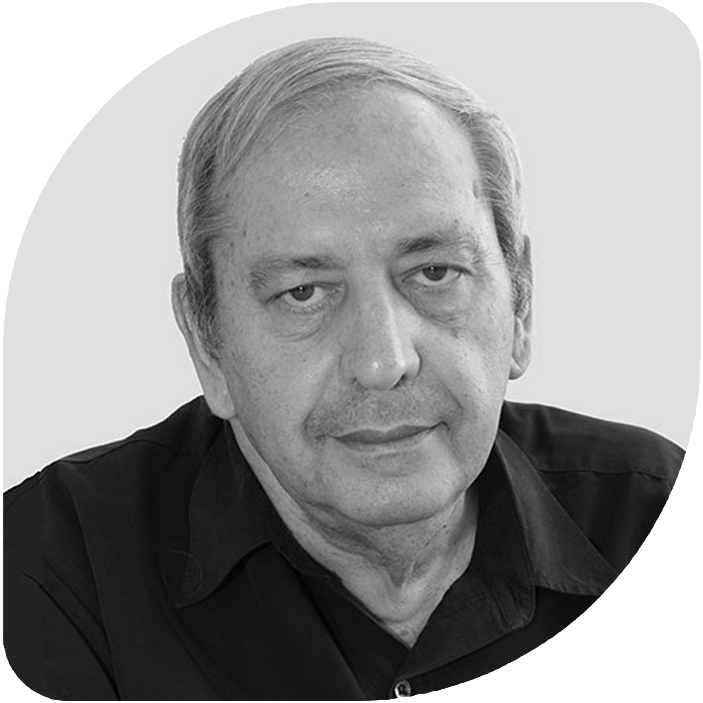 Lecturer 2
Born in Jerusalem. Graduate from the University of California, BLA, in 1963, and from Harvard University, MIA, in 1966. He founded his office in Jerusalem in 1969, bringing together landscape architects, architects and urbanists. Lecturer at the Bezalel Academy in Jerusalem from 1979 to 1985; guest lecturer on several occasions at Harvard University. He was Chairman of the Landscape Architects Association of Israel from 1991 to 1998.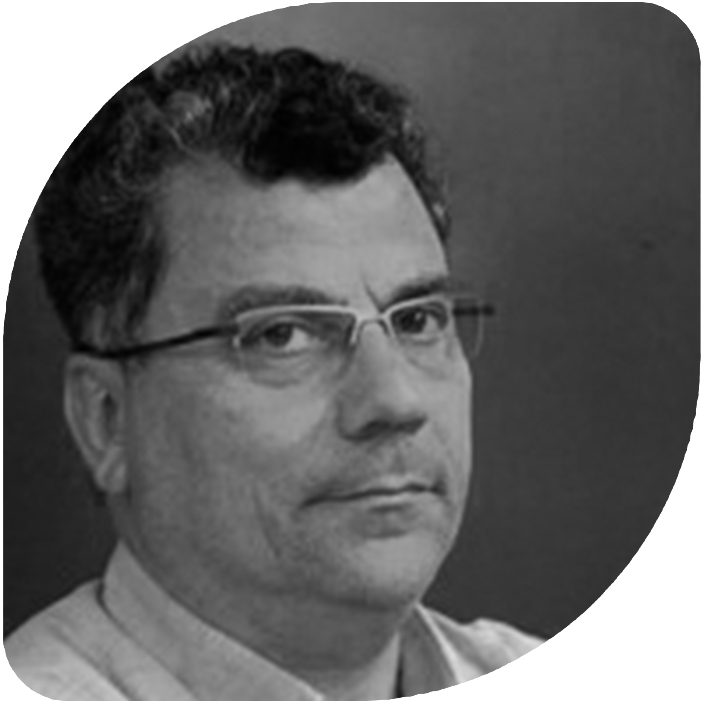 Lecturer 2
Born in 1957. Graduate in Architecture from the ETSAB in 1984 and master's degree in town planning management from the UPC in 1988. Co-ordinator of the Open Spaces Area of the Diputació de Barcelona. He was manager of the Institute of Town Planning and Local Activities. From the year 2000 he is co-ordinator of the Area d'Espais Naturals de la Diputació de Barcelona.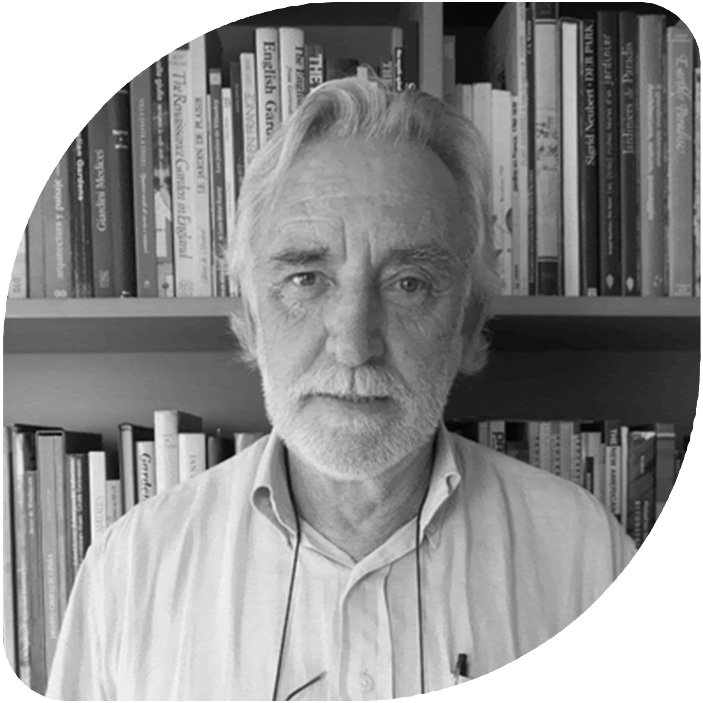 Lecturer 2
Born in Barcelona, 1951. He is an agricultural engineer and lecturer of Gardening and Landscape Architecture at the ETSAB, graduate in Geography and History from Barcelona University, lecturer on the master's course in Landscape Architecture, ETSAB, and lecturer at the Eina art school. ln 1992, he founded Factors de Paisatge with Xavier Pablo. He develops landscape projects and collaborates with architecture practices.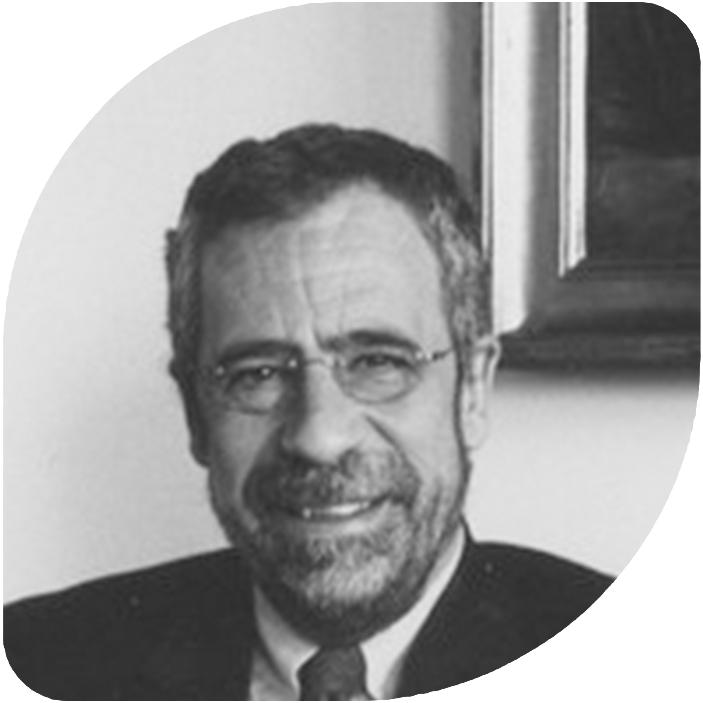 Lecturer 1 and 2
Born in Barcelona, 1950. Architect and director of the ETSAB. Main works: Olympic Area of Vall d'Hebron, Barcelona; the surroundings of the Alhambra, Granada; planning of the Universitat Autònoma de Barcelona; Cordoba Zoological Park; La Bastida Centre, Santa Coloma de Gramenet; Costa Azahar Airport, Castellón. FAD Award (1992), City of Barcelona Award (1985 and 1990) and Ville de Paris Medal (1994).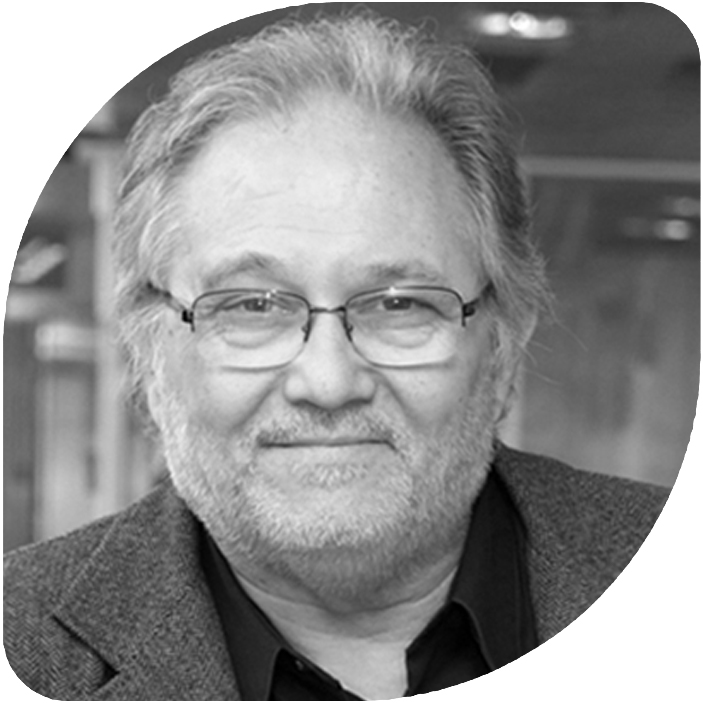 Lecturer 1 and 2
Born in Huesca, 1950. He is an architect and has been a lecturer at the ETSAB since 1975. He has been director of Urban Projects at Barcelona City Council (1981-1987), technical director of the Municipal Institute of Urban Development (1988-7993) and director of Barcelona Regional (1994-1999). Since 1999 he has been Head Architect of Barcelona City Council. He has been awarded the Barcelona 92 Honour Medal and the Gold Medal of the Royal Institute of British Architects.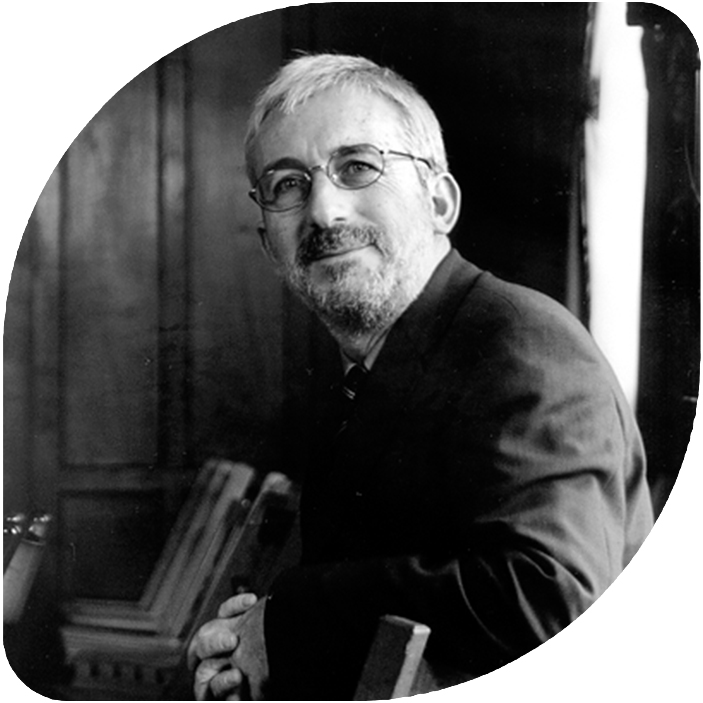 Lecturer 2
Architect and professor of Projects at the Madrid School of Architecture. He directs the magazines Arquitectura Viva and AV Monografias, and the architecture section of the newspaper El Pais. Full member of the Real Academia de Doctores, Cullinan Professor at Rice University, guest lecturer at the Los Angeles Getty Centre, Harvard, Princeton and the Berlage Institute. He has been on the jury of several national and international competitions.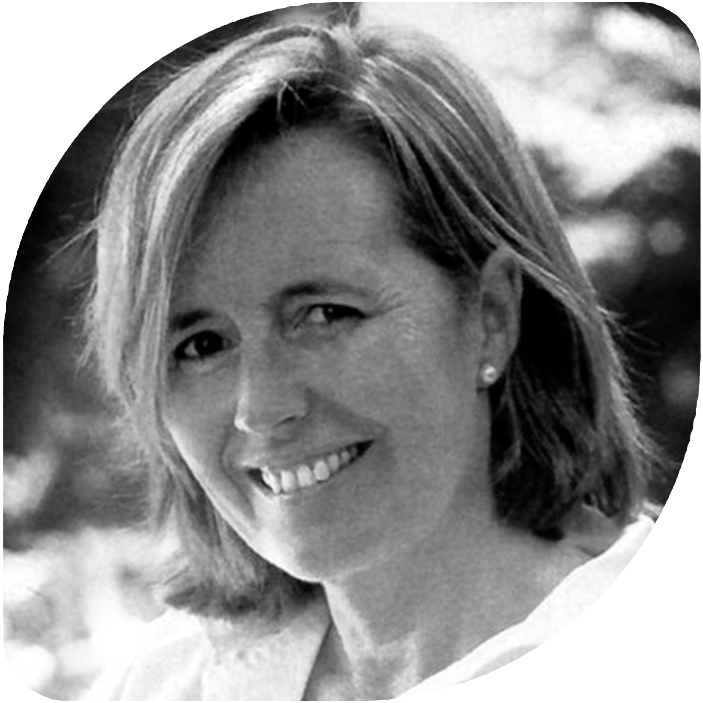 Lecturer 1 and 2
Barcelona (1957-2010). She studied Landscape Architecture at Berkeley, Georgetown and Edinburgh. She founded the practice Arquitectura del Paisatge in 1983, the same year she was appointed lecturer on the master's degree course in Landscape Architecture at the UPC. Main works: Square in Girona; gardens of L'Illa Diagonal, Barcelona; landscaping of the Plaça de les Glòries, Barcelona; Parque Sar, Santiago de Compostela.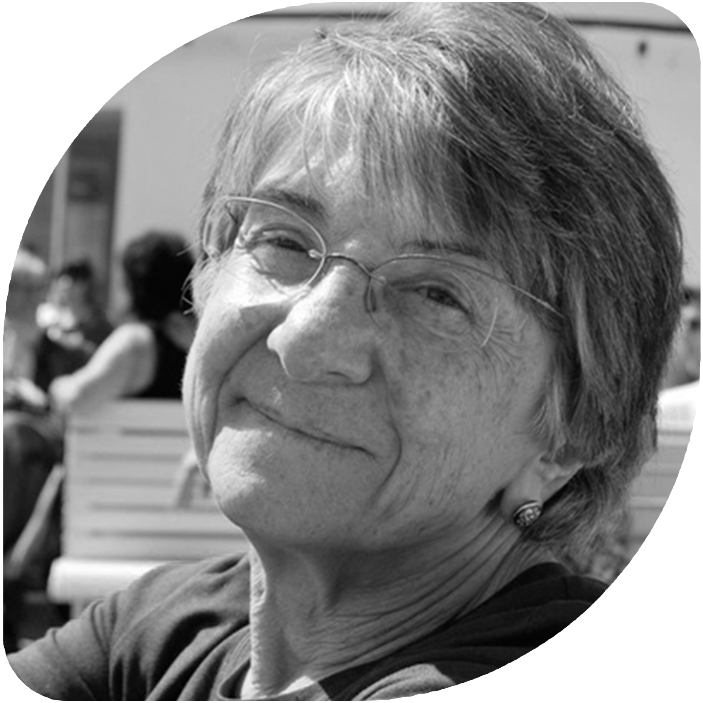 Lecturer 2
Graduate from the University of Lausanne and doctor from the University of Paris VIII; journalist, director of cultural projects in Lausanne. Among her works, the project Lausanne Jardins in 1997 and 2000. Her published works include Odeurs de jardins, Zurich, Edition M, 1988; Lausanne côté jardins (with Luc Chessex), Editions Payot Lausanne, 1997; A la recherche de la cité idéale, Lausanne, Editions 24 Heures et Arc et Senans, Institut Claude-Nicolas Ledoux, 2000.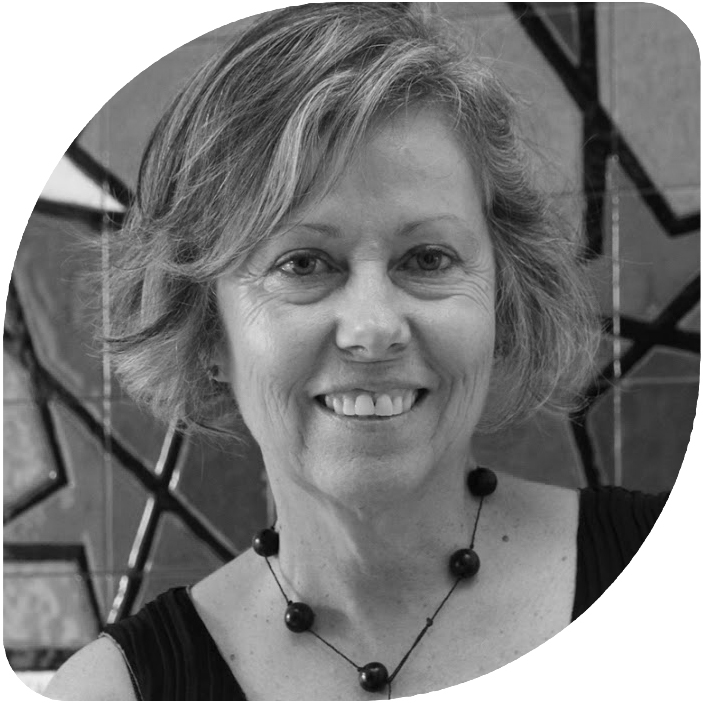 Lecturer 2
Doctor of Architecture. She is lecturer and assistant director of Research and Culture at the Las Palmas School of Architecture. She is director of the postgraduate course in Landscape Architecture. She works in collaboration with the architects Vicente Mirallave Izquierdo and Angel Casas Suárez. She has written the book Viaje a través del patio and several articles in books and magazines. She won first prize in the competition for the urban furniture of Las Palmas de Gran Canaria in 1998.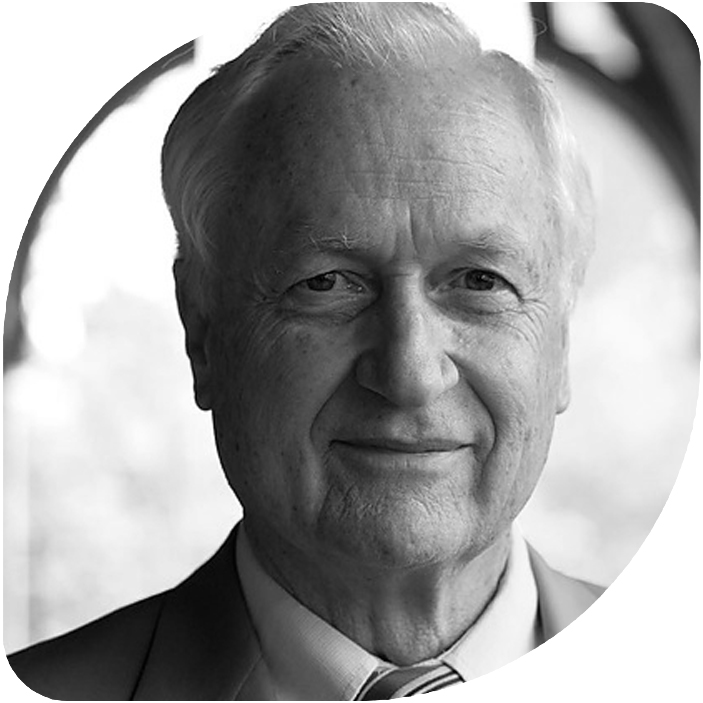 Lecturer 2
Lecturer of Landscape Architecture at the Graduate School of Design and Harvard College, Harvard University. He took his degree at Haverford College, and gained his doctorate from Pennsylvania University; Honorary Doctor of Arts of Miami University. He has been awarded prizes by several international bodies, and written numerous articles and books, including Landscape Ecology (1986) and Land Mosaics (1995).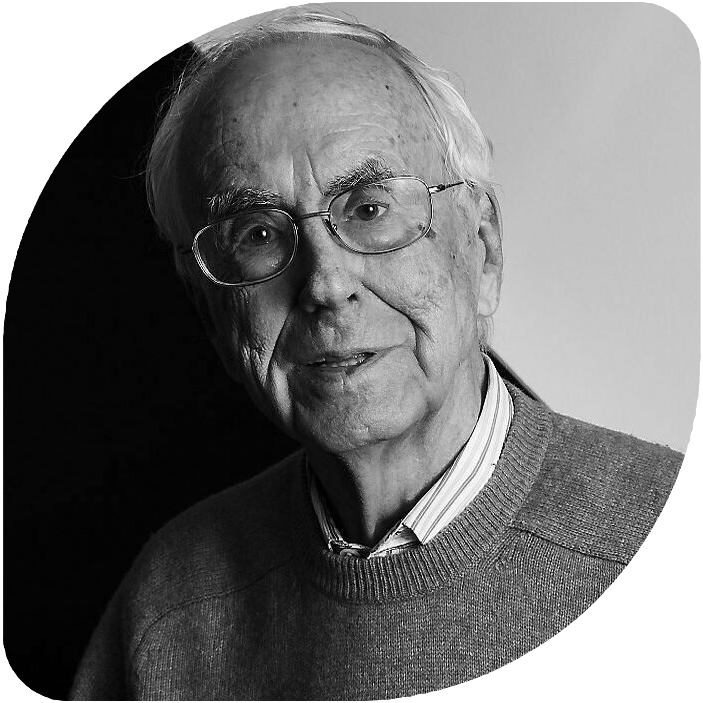 Lecturer 2
Born in Barcelona. 1927. He graduated in Law in 1949, in the same year receiving the Guimerà Prize for an article. He currently writes in El Periódico, and between 1976 and 1999 contributed a daily column to the newspaper Avui. His work has been awarded the Joanot Martorell and the Sant Jordi Prizes His works include El nen de la plaça Ballot. Inventari de jubilacions, Viatge per els grans magatzems, L'ecologisme ès un egoisme, A peu per Castella i terres de Sòria and El teu nom és Olga.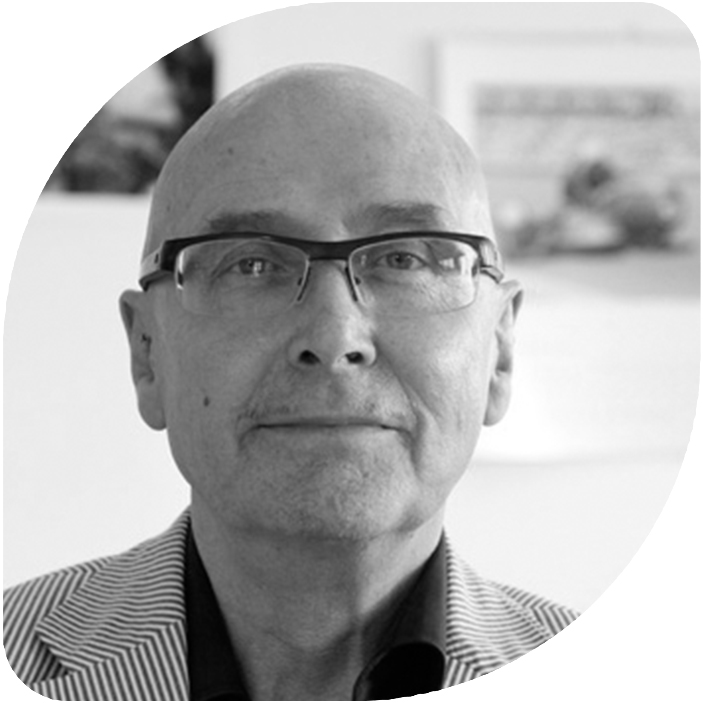 Lecturer 2
Born in 1936. He is Doctor of Philosophy. Lecturer in Aesthetics at the Blaise Pascal University in Clermont-Ferrand. ln charge of the doctorate courses on Gardens, Landscapes and Territory at the Paris-la-Villette School of Architecture. Director of the "Pays/Paysages" collection of Éd. Champ Vallon. His publications include Nus et Paysages; essai sur la fonction de l'art, Paris, Aubier, 1978, and Court Traité du Paysage, Paris, Gallimard, 1997. He won the La Ville à Lire prize in 1997.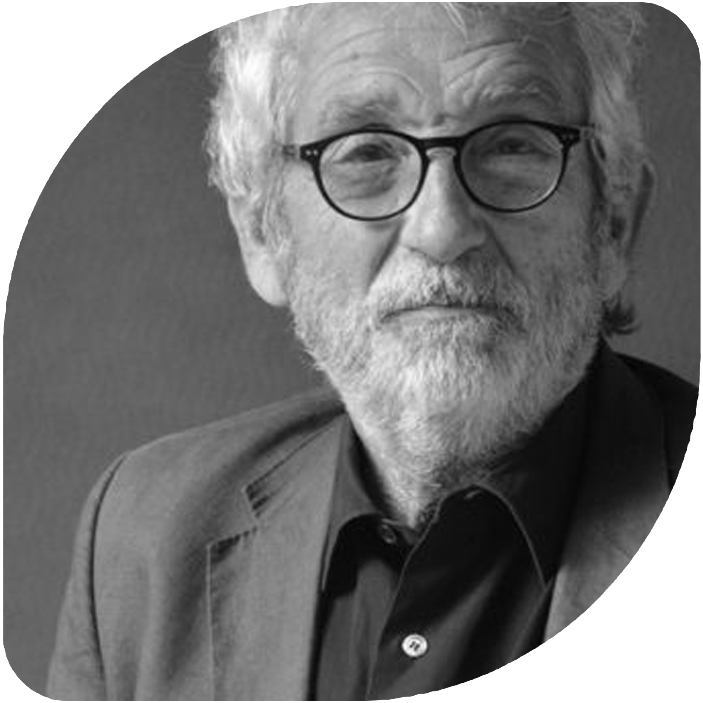 Lecturer 2
Born in Barcelona, 1941. He graduated in Architecture at the ETSAB in 1965. He was co-founder of Studio PER and BD Ediciones de Diseño. ln 1987, along with Carlos Diaz he founded Tusquets, Diaz Assoc. He has received the National Design Prize, several FAD prizes for Architecture and Design; he was awarded the Spanish Gold Medal for Merit in the Fine Arts; he is Chevalier de l'Ordre des Arts et des Lettres of France, and has received the Creu de Sant Jordi, awarded by the Generalitat de Catalunya.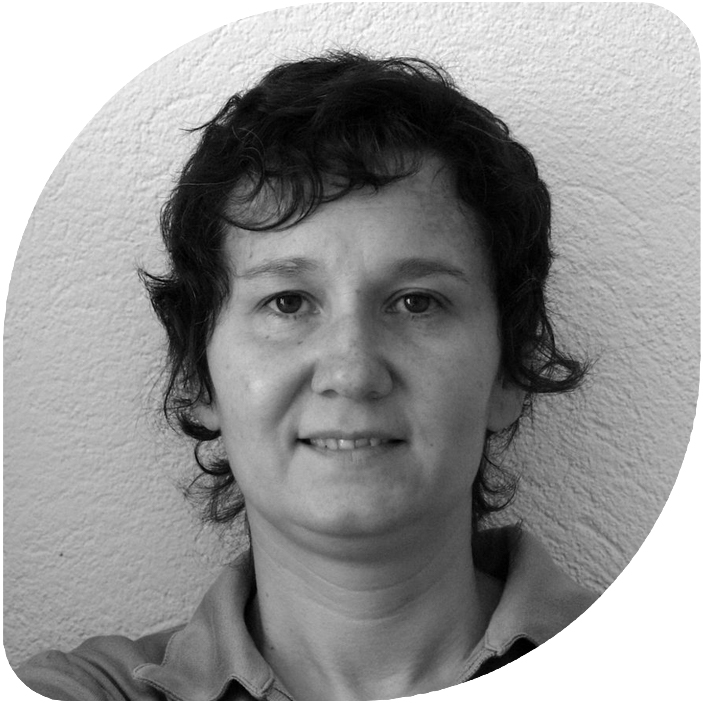 Bet Capdeferro (Col·lectiu 10x15)
Lecturer 2
Born in Girona, 1970. ETSAB-trained architect, lecturer at the Landscape Architecture Faculty, ETSAB, since 2000. ln 1996 she set up the Collective 10x 5. Main works as a component of 10x15: ephemeral architecture installations during Girona Temps de Les Hors, Pati de les Hors of Can Girbal, Girona (1998 FAD prize for ephemeral spaces); intervention in La Carbonera; Plaça del Jurat, Girona; exhibition "La cuina que ve", Plaça dels Àngels, Barcelona.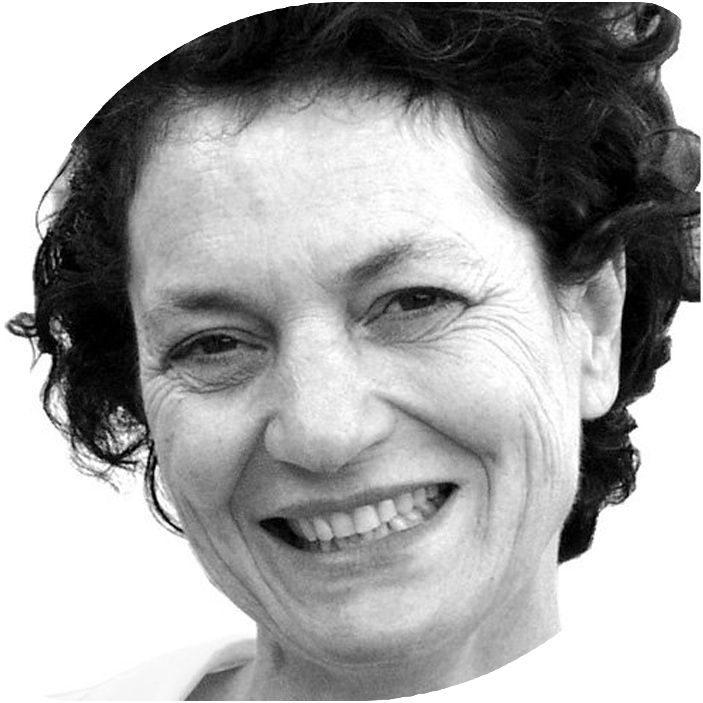 Lecturer 2
Architect, DPLG in France, and Master in Landscape Architecture from the ETSAB, where she currently lectures. She is Director of the Architecture, Urbanism and Environment Council of the Eastern Pyrenees, an organisation devoted to projects at Community and regional level, in charge of the activities of the Galerie d'Architecture, exhibitions, design programmes and meetings. Her landscape architect practice is based in Toulouse (France).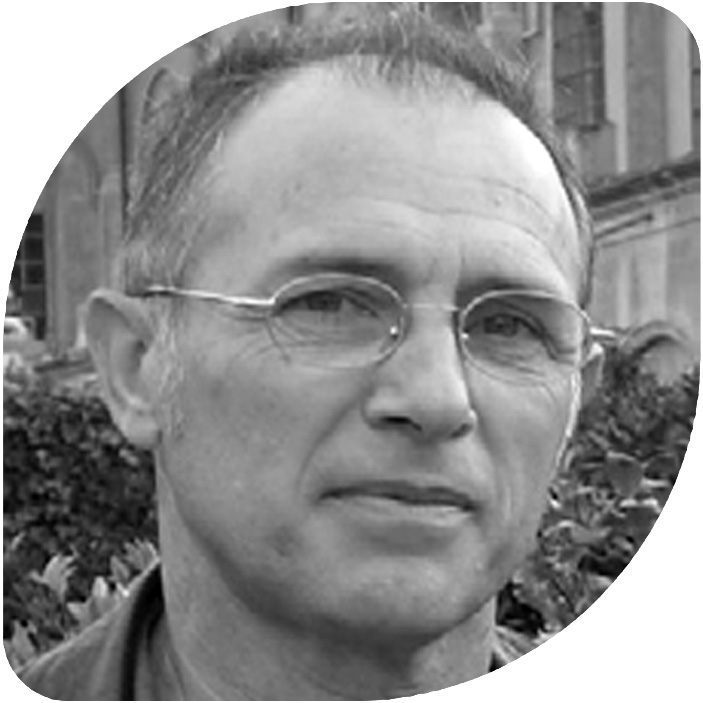 José Manuel Vidal+Belén Gimeno
Lecturer 2
Belén Gimeno
Teruel, 1968. Graduated as an architect from the ESTA, Valencia. Coordinator of the workshops at Sot de Chera (Spain) and Andria (Italy).
José Manuel Vidal
Valencia, 1951. Graduated as an architect from the ETSA, Valencia. Co-ordinator of the landscape workshops at La Torre/Alpuente, Sot de Chera (Spain) and Andria (Italy).
Lecturer 2
Born in Genoa, 1963. He graduated at the Genoa School of Architecture in 1990. He collaborated with the architect Giancarlo di Carlo in Milan (1990-1993) on the Master Plan of Urbino and the refurbishment of the former Benedictine Monastery. Consultant on projects for the recuperation of river areas in Liguria, where he also teaches courses on environmental engineering and recuperation. He contributes to international architecture and urbanism journals such as Abitare and Spazio Et Società.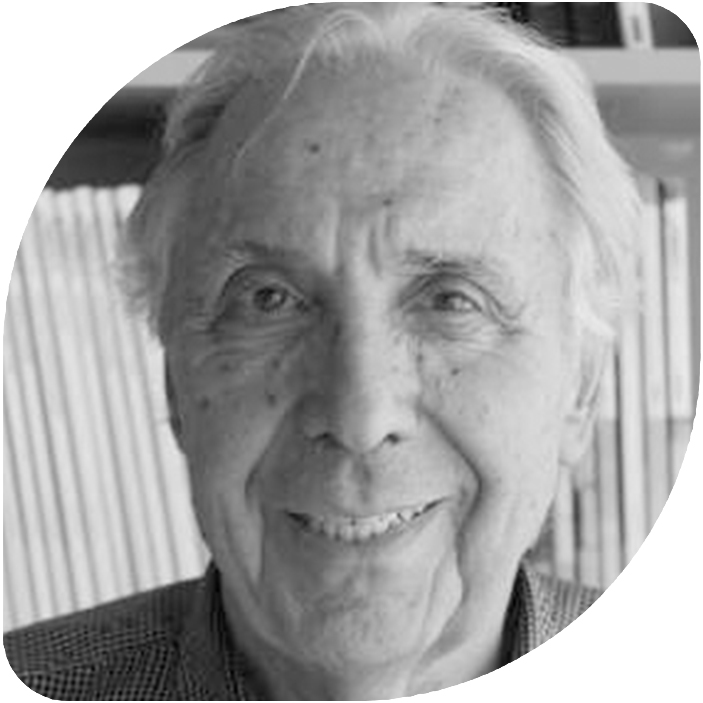 Lecturer 2
Born in Buenos Aires, 1939. He is an architect and has been a lecturer at the Architecture and Urbanism Faculty of Buenos Aires. He is currently Director of the School of Landscape Design. He has been a consultant to the Buenos Aires Urban Development Secretariat and participated in numerous congresses and seminaries. He has worked as an architect since 1964. He has won several awards in ideas competitions and designed single-family and collective housing and buildings for various uses.
Graduate in Landscape Architecture and professor at the University of Virginia, where she was Department-Chair from 1993 to 1998. She has been a lecturer at the Universities of Harvard and Cornell. She has published numerous articles about modern landscape architecture. She is currently working on the book The Margins of Modernity, about theories and practices of the American landscape. She has served on numerous design juries.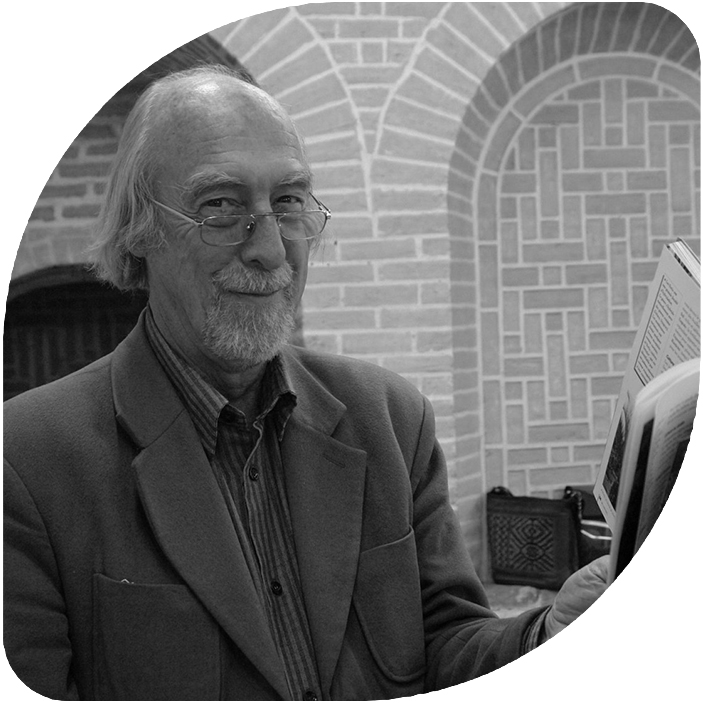 Lecturer 3
Alain Richert (1947) studied Medicine (1971). Until 1978 he has been experimenting in the fields of painting, photography and video, having given numerous exhibitions. He has also studied botany and ornithology, and has been interested in the world of gardens and books and filmography on gardening. He has designed both private and public gardens in historic centres. Adviser to rural collectives, he has given a workshop at the School of Landscape of Versailles, Architecture in gardening. His main concern is to try to relate history, art and science to the creation of gardens.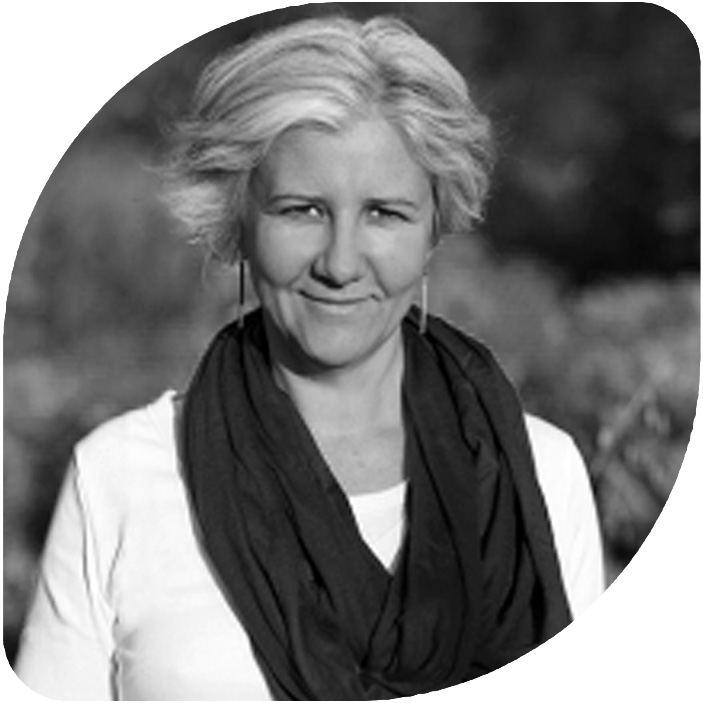 Lecturer  3
Born in Barcelona in 1968. Agricultural Engineer and Landscape Architect. She has worked since 1989 on gardening and landscaping designs, including the restoration of the Lake of Arriaga in Vitoria, the gardens of Sabadell Art Museum, Cordellas Park in Cerdanyola, the swimming pool of the Son Antem hotel in Majorca, and the restoration of the La Gripia torrent in Terrassa. She is a regular collaborator with the following architects: Tarrassó-Espinas, Eduardo Arroyo, FOA, Abalos y Herreros, Vázquez-Consuegra, Rubiño-Márquez, Coll-Leclerc, Torres-Nadal and Nebot. She gives classes at the Madrid School of Architecture (ETSAM).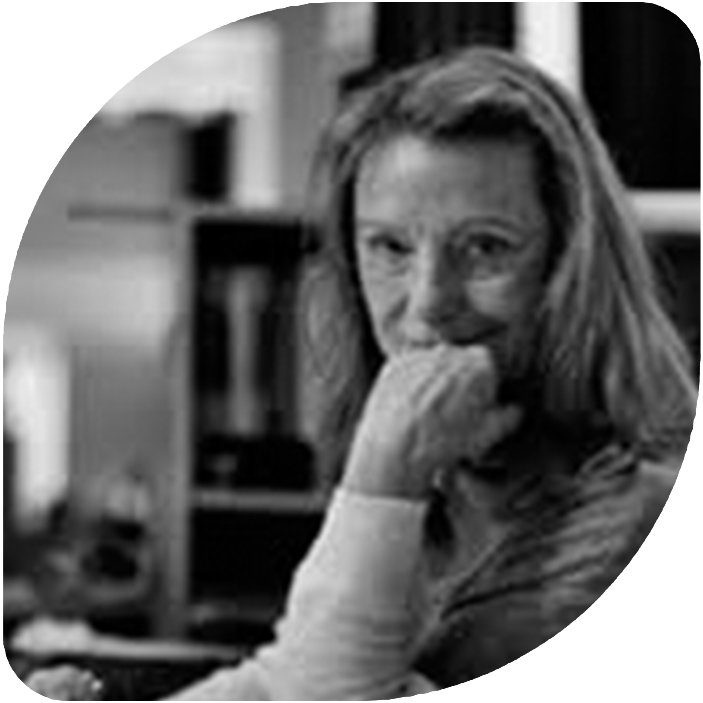 Lecturer 1 and 3
Between 1981 and 1988 she worked for Barcelona City Council, where she carried out projects for public spaces such as Joan Mirò Park, the Fossar de la Pedrera, and the Park and El Sot del Migdia. She is internationally known for her projects around Europe: the remodelling of Patrick Street and Grand Parade in the city of Cork (Ireland, 7999), and the historic centres of 's-Hertogenbosch (Holland, 1993-1998) and Dublin (Ireland, 2002). ln Spain she has carried out projects such as the Joan Mirò Library, Zafra Park in Huelva (1994), Salamanca Forum Shopping Centre (1999), the Audiovisual Campus in Poble Nou (2000) and the bathing area of the Forum 2004. She has been a lecturer at the Barcelona School of Architecture (ETSAB) since 1994.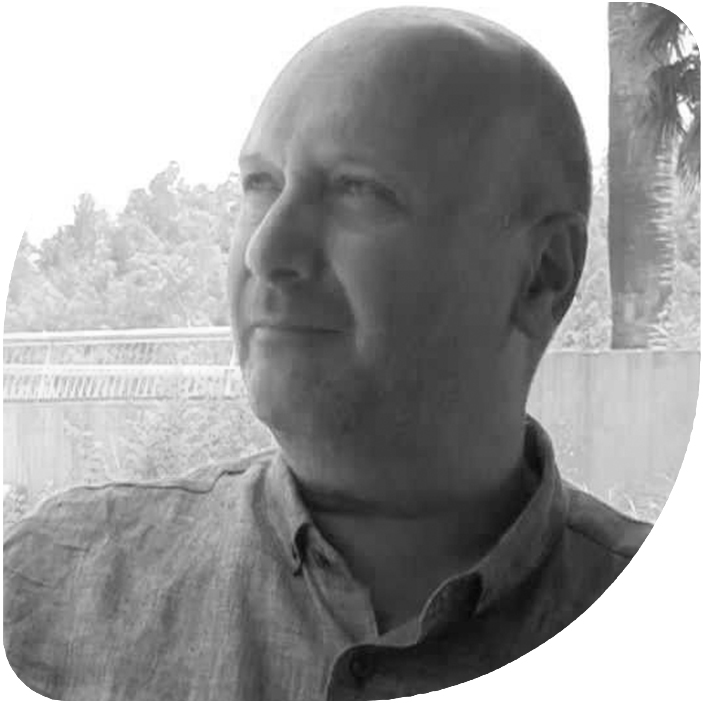 Lecturer 3
Joan Forgas Coll is an architect (UPC) and professor of the ETSAV, since 1987, leading a professional office together with Dolors Ylla-CataIà. Its projects and works include the Vic COAC, the UV Engineering Schools, the headquarters of the City Council of Prat de Llobregat, the Telecommunications Technology Center of Catalonia, the Kursaal Theater in Manresa, the management of the new Marine Zoo in Barcelona , within the Forum 2004, and the international management contest for the high levels of the Montjuïc Park in Barcelona. These orders have been won through an architectural competition, having won several awards and distinctions.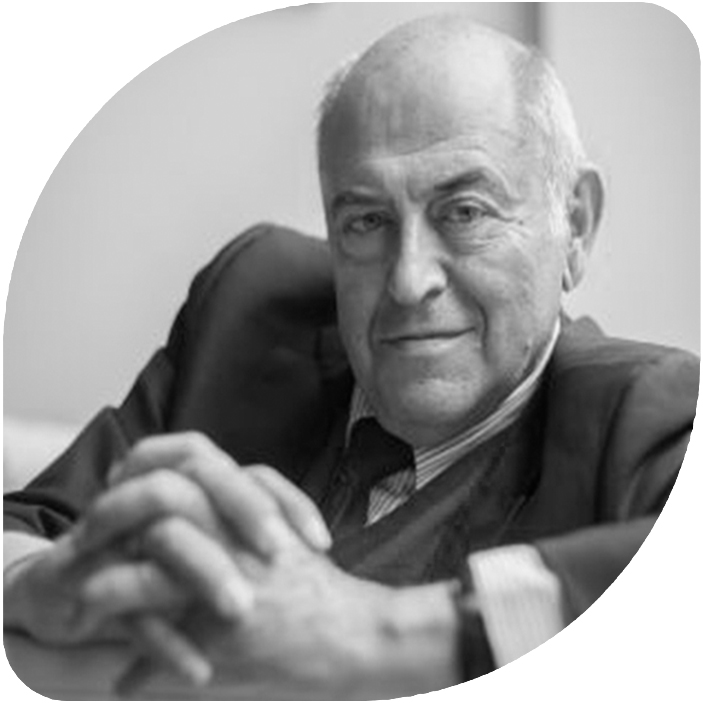 Lecturer 3
José Antonio Marina is Head of the Philosophy Department for Baccalaureate students. He likes to consider himself a "cultural detective" and is proud of being a good gardener and having invented a new variety of cabbage, called The Empress of Spears. His intellectual project consists of developing a theory of intelligence that begins with neurology and ends with ethics. He is the author of Elogio y refutación del ingenio, Teoria de la inteligencia creadora, Etica para naufragos, El misterio de la voluntad perdida, La selva del lenguaje, El vuelo de la inteligencia, and among others. He is particularly proud of La lucha por la dignidad, written in collaboration with Maria de la Valgoma. He has received numerous prizes: the National Essay Prize, the Anagrama Essay Prize, the Don Juan de Borbón Prize for the Book of the Year, the Agustin Ferret Prize for Journalism, the DMR Economy Prize and the Gine de los Rios Prize for Educational Innovation.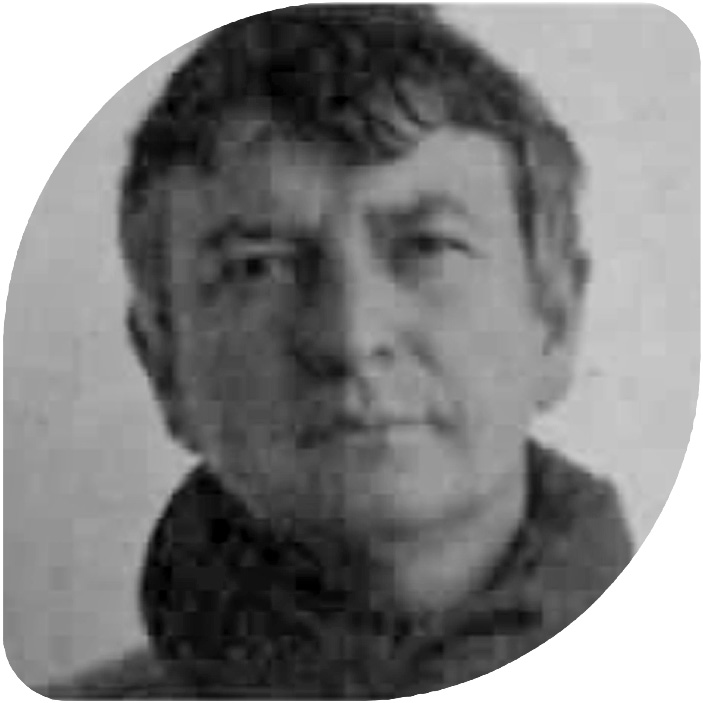 Lecturer 3
Bertrand Le Boudec is an architect and currently lectures at the Paris-Belleville School of Architecture. He has been awarded with L'Envers des Villes grant. ln 1995 he founded Atelier Traverses in association with Hélène Izembart, landscape architect. Their major works include the marine park on the island of Tatihou, in the English Channel, and the gardens of the Brazilian Embassy in Paris. Their published research works include Mémoires de paysages (2000), Le canal de la Somme (2003); and Waterscapes (2003); the latter deals with the treatment of wastewater by vegetal systems.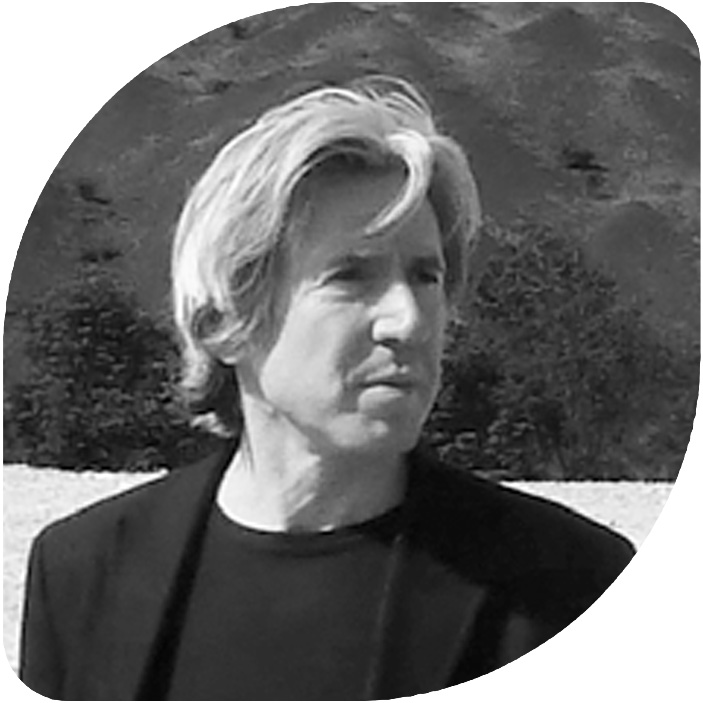 Lecturer 2 and 3
Principal director of Michel Desvigne Landscape Architects, Michel Desvigne has been designing landscapes for 19 years. He graduated initially from the Faculty of Natural Sciences in Lyon and then from the Ecole Nationale Supérieure du Paysage at Versailles Throughout his career and in current projects, Michel Desvigne collaborates with the world's leading architects, including Paul Andreu, Sir Norman Foster, Herzog and de Meuron, Rem Koolhaas Renzo Piano, I. M. Pei, Christian de Portzamparc, Jean Nouvel, Richard Rogers, Bernard Tschumi... Michel Desvigne teaches an researches at ENSP in Versailles, the "Ecole Polytechnique Fédérale" in Lausanne, the "Institut d'Architecture" in Geneva, Harvard University Graduate School of Design. ln 2000, Michel Desvigne received the Medal of the French Academy of Architecture and in 2003, he was nominated for the "Grand prix de l'urbanisme".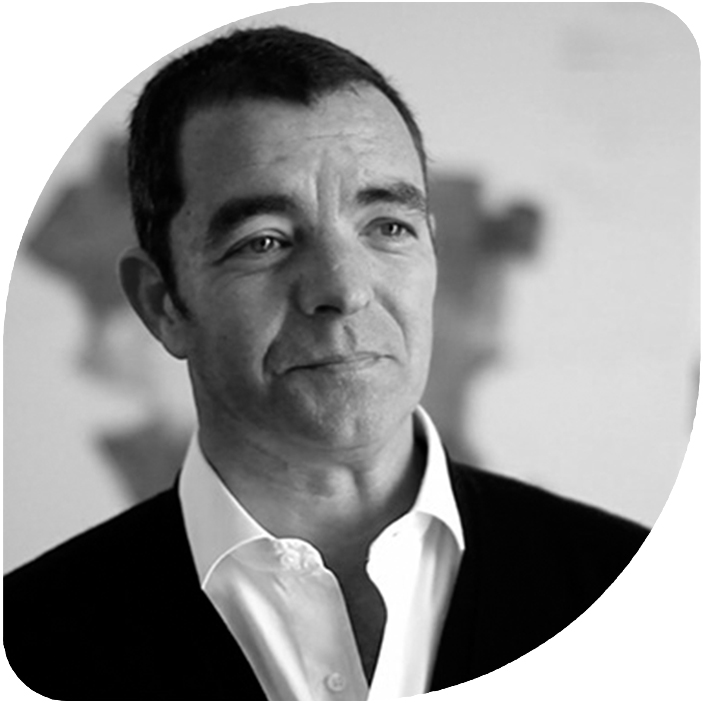 Lecturer 2 and 3
João Gomes da Silva (Lisbon, 1962) studied landscape Architecture at the University of Evora (1979-1985). Since 1990, he has lectured at various universities and schools: Technical University of Berlin, National School of Landscape Architecture at Versailles, the University of Girona and the University of Brasilia, among Others. ln 2001, he was chosen as member of the jury for the Grand Prix du Paysage, of the French Ministry of the Environment. Since 2000, he has been Vice President of the APAP (Portuguese Association of Landscape Architects).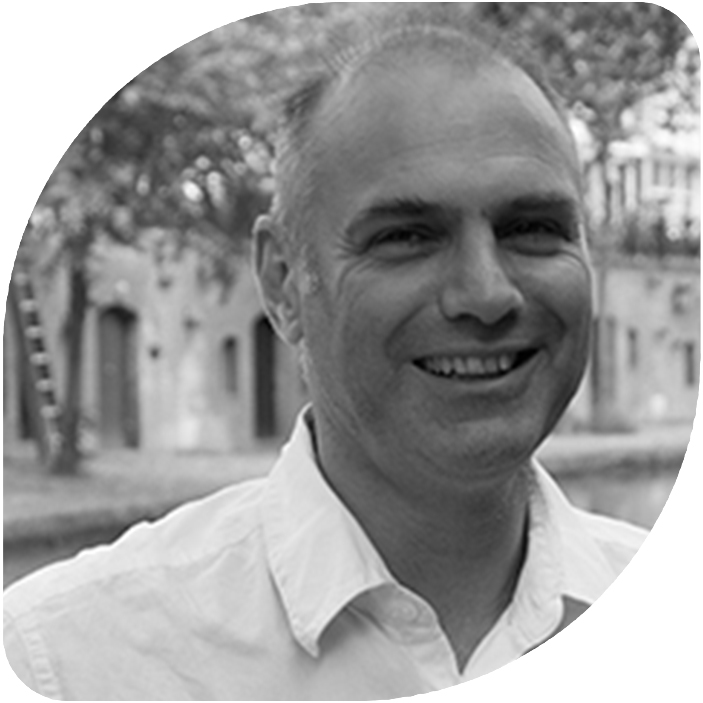 Lecturer 3
Martin Knuijt (1966), landscape architect. Martin Knuijt is one of the four founders of OKRA, a prominent landscape architecture office in The Netherlands. Before OKRA he has worked for several years as designer in a team of Urban Planners and Landscape Architects with the municipality of Rotterdam. He is mostly active as designer in urban and landscape development projects on a wide range of design assignments. These vary from abstract plans and long-term visions for the development of landscapes and urban spaces to detailed designs for spatial organisation and architectural objects. The emphasis within this package is on visions and landscape and urban development projects. Recently, he has made studies on spatial use and mobility studies in the urban network. He is author of a couple of publications, including the book "Modern Park design: Recent trends", together with Hans Ophuis and Peter van Saone.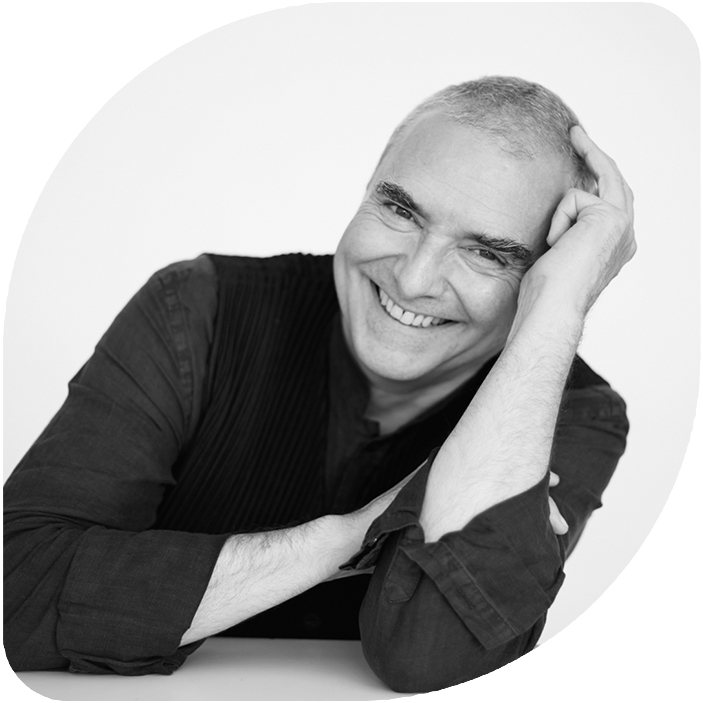 Lecturer 3
Architect DPLG, Urban Planner SFU. Born 1953 in Clermont-Ferrand, France; works in Paris, Barcelone, Luxemburg, Baltimore USA Most important projects: French National Library, Paris, France; Olympic Velodrome and Swimming pool, Berlin, Germany; APLIX S.A.- Industrial manufacturing facility, Nantes, France; Great Extension of the European Court of Justice, Luxemburg (studies in progress); Las Teresitas seafront and village, Tenerife, Spain, (studies in progress); Two office and hotel towers on the "Diagonal" in Barcelone, Spain, (studies in progress). State Acedmic Mariinsky Theatre, Second stage, St Petersburg, Russia, (studies in progress). 1997 Mies van der Rohe Pavilion Award for European Architecture for the French National Library. Since 2000 member of the Urbanism Committee of the City of Barcelona, Spain.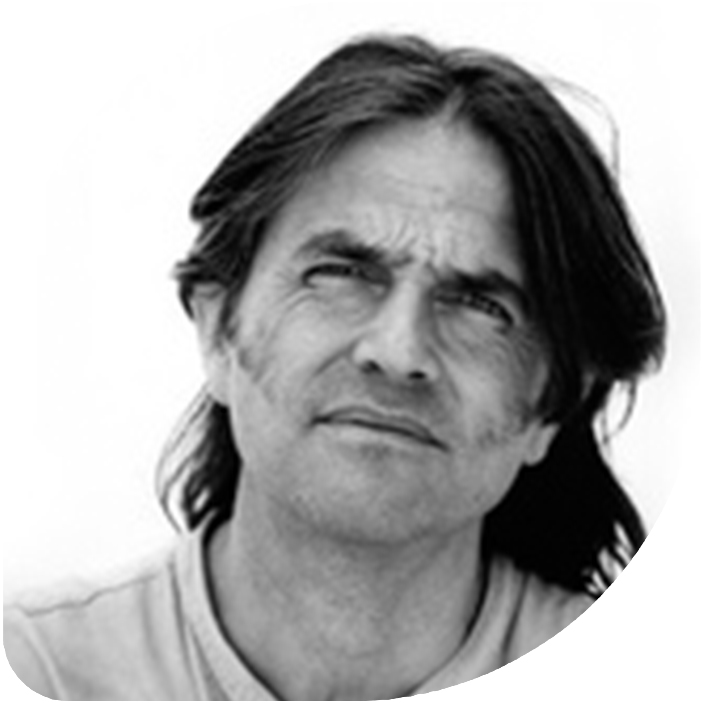 Lecturer 3
Perejaume lives and works in Sant Pol de Mar and in the Montnegre hills. His work brings together literary and visual practices. Painting, writing and long walks have contributed in his body of work to a redefinition of the art of landscape, as corroborated by exhibitions such as "Postaler" (1984), "A 2.000 metres de pintura sobre el nivell del mar" (1988), "Galeria Joan Prats, Coll de Pol-Cim del Costabona" (1990), "Girona, Pineda, Sant Pol i la Vall d'Oo" (1997), "Bocamont, Ceret, Figueres, el Prat, Tarragona i Valls" (2000), "L'obra de Granollers" (2002) and "Retrotabula" (2003).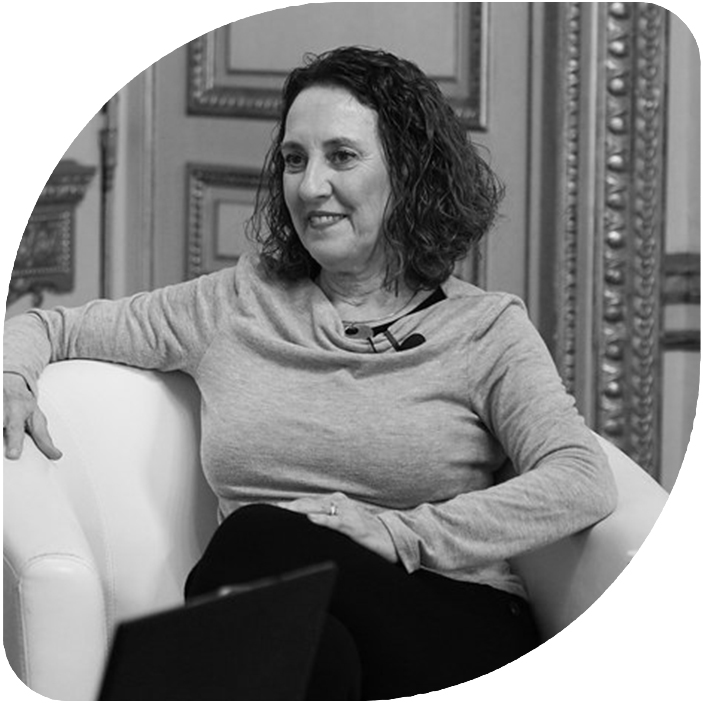 Lecturer 3
Architect and urban planner (Bennett Faculties, Rio de Janeiro, 1981). Master's degree in Housing, Planning and Building (Institute for Housing Studies, Rotterdam, 1984). Director of Urban Designs and President of the Municipal Urban Planning Institute of the Prefeitura da Cidade do Rio de Janeiro (1993-2000) during which time she participated in the management of the emblematic urban rehabilitation programmes "Rio-Cidade" and "Favela- Bairro". She is currently working as an Urban Development Adviser.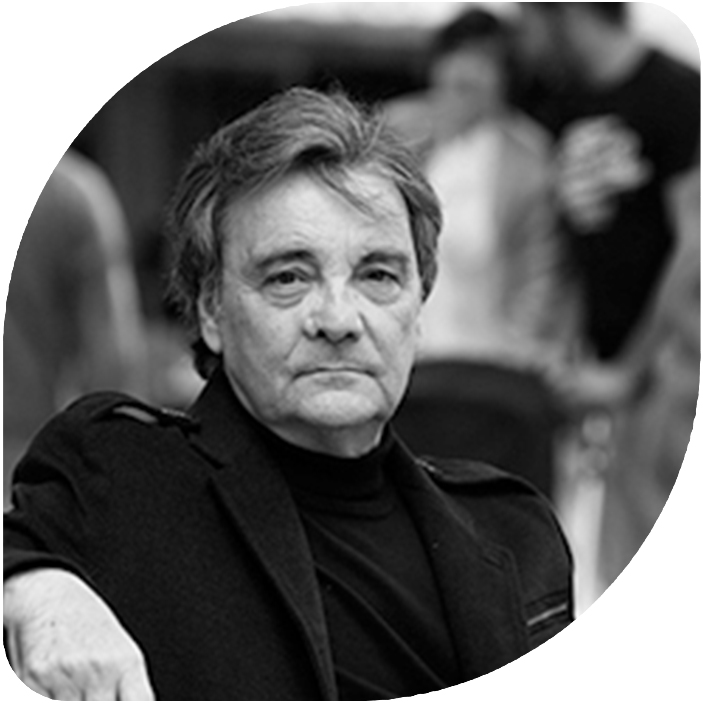 Lecturer 2 and 3
Joaquim Español is an architect and staff lecturer at the Escola Tècnica Superior d'Arquitectura de Barcelona (ETSAB). His joint work with Francesc Hereu has been recognised by various exhibitions, prizes (FAD Prize for Architecture, 2nd European Prize for Public Space) and publications, the most recent of which is "F. Hereu-J. Espanol. 10 anys d'Arquitectura". ln his research he has explored fields such as formal languages (1973 National Architecture Prize) and form construction techniques (1996 Extraordinary Doctorate Prize). He has published articles, monographs and books, including: El orden fràgil de la Arquitectura, Invitación a la Arquitectura and Arquitectes en el paisatge, and two volumes of poetry, which have also received prizes. He is now Director of Urban Plans and Designs of Barcelona City Council.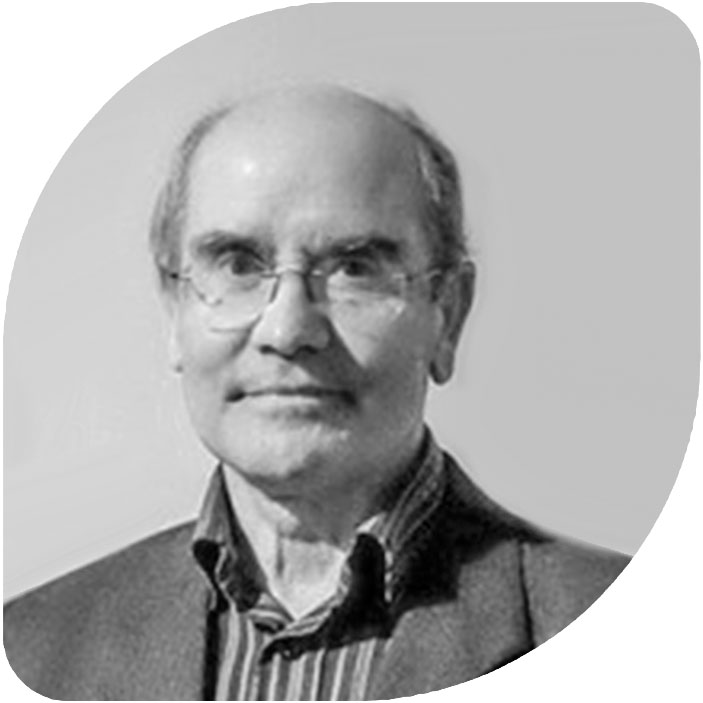 Lecturer 3
The architect Joan Ganyet Solé headed the Council of La Seu d'Urgell for twenty years, and has made a name for himself for his defence of nature as a fundamental means for the development of the High Pyrenees. Since 1983, he has devoted much of his work to improving the social reality of mountain towns by means of his intense political activity (Member of the Catalan Parliament, 1980-1995; Senator for Lleida in the Spanish Parliament, 1995-1999). In 2003 he was appointed Correspondent Scholar for La Seu d'Urgell of the Royal Catalan Sant Jordi Fine Arts Academy.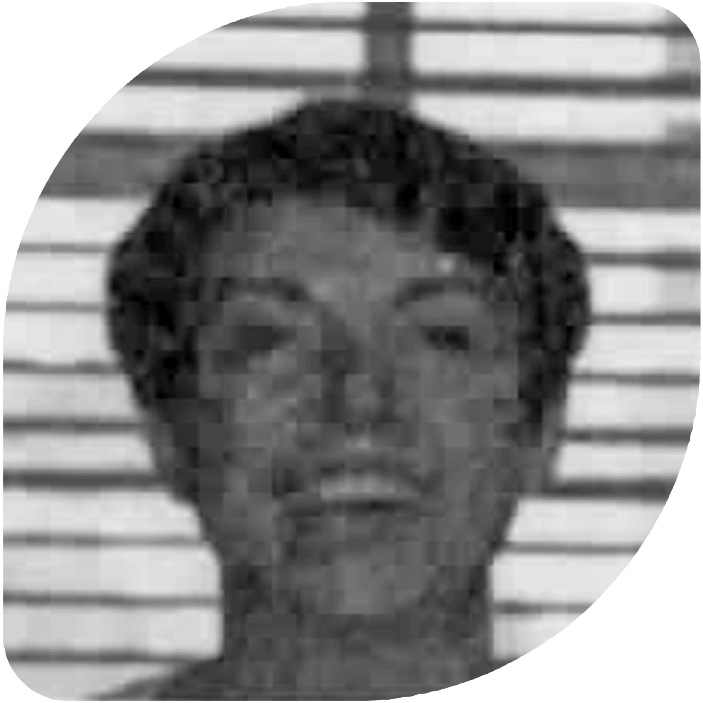 Lecturer 3
Carmen Bonell is a PhD in Philosophy and Letters and a senior professor of Aesthetics and History of Contemporary Art in the Department of Architectural Composition of the UPC. Collaborator as a lecturer in the Master in Landscape Architecture, she has been a professor of the Degree in Higher Degree in Landscaping since its establishment. She is the author, among other publications, of La Divina Proportion, Geometric forms (Barcelona, 1994; expanded edition Barcelona 1999, and Mexico 1999) and Las Layes de la Pintura (Barcelona, 1997).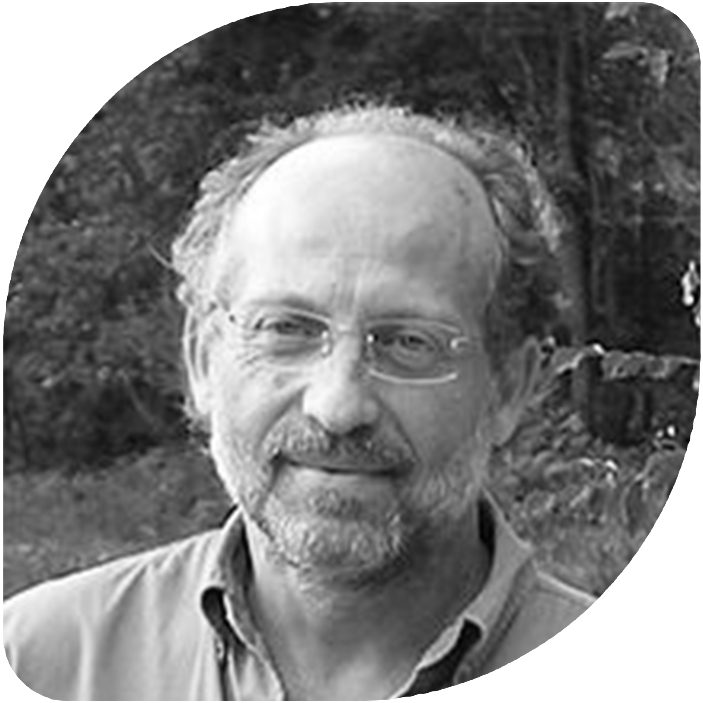 Lecturer 3
Joan Nogué (1958) is Professor of Human Geography at the University of Girona. He gained his Doctorate at the Autonomous University of Barcelona and continued his studies at the University of Wisconsin in Madison (USA). He was Adjunct Professor at the University of Western Ontario (Canada) from 1997 to 2002 and visiting lecturer at the University of Buenos Aires. Specialist in landscape studies and geographical and territorial thinking, topics on which he has written -alone or in collaboration with other authors- ten books. He is co-editor of Documents d'Anàlisi Geogràfica and author of numerous articles in prestigious international reviews on the two main themes of his research.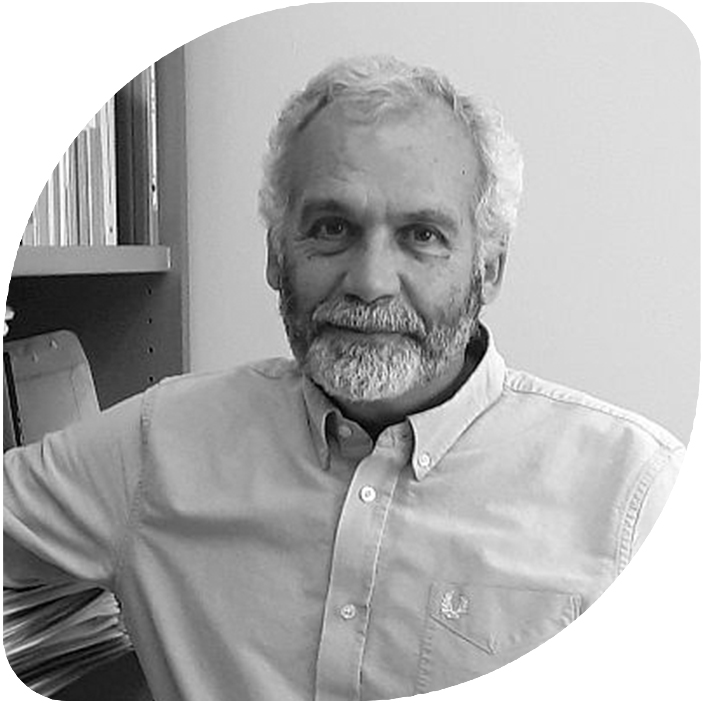 Lecturer 3
Oriol Nel·lo (1957) has a degree in Geography from the Autonomous University of Barcelona (UAB). Master in International Affairs from Johns Hopkins University. Researcher at the Center for Metropolitan Planning and Research, Johns Hopkins University of Baltimore (1984-1985), and the Institute of Metropolitan Studies of Barcelona (1985-1986), of which he will be director (1988-1999). Since 1988 he is a professor in the Department of Geography of the Autonomous University of Barcelona. He has taught courses and seminars at different Spanish and European universities. Author of numerous books and articles. Since 1994, Vice President of the Catalan Society of Regional Affairs, a subsidiary of the Institut d'Estudis Catalans.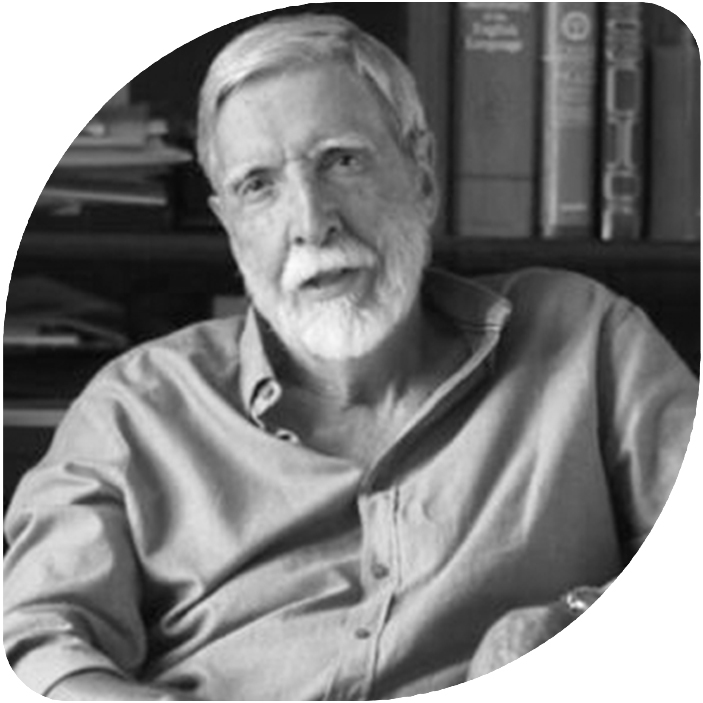 Lecturer 3
Jaume Terradas was born in Barcelona in 1943. He is Professor of Ecology at the Universitat Autònoma de Barcelona. Leader in research into terrestrial ecosystems and first president of the Spanish Association of Terrestrial Ecology. ln 1992 he received the Narcis Monturiol Prize for Scientific and Technological Research for his promotion of forestry research in Catalonia. He is now an active investigator at the Centre for Ecological Research and Forestry Applications (CREAF) and a member of the Metropolitan Board of Collserola Park, and of the Scientific Committee of WWF-ADENA.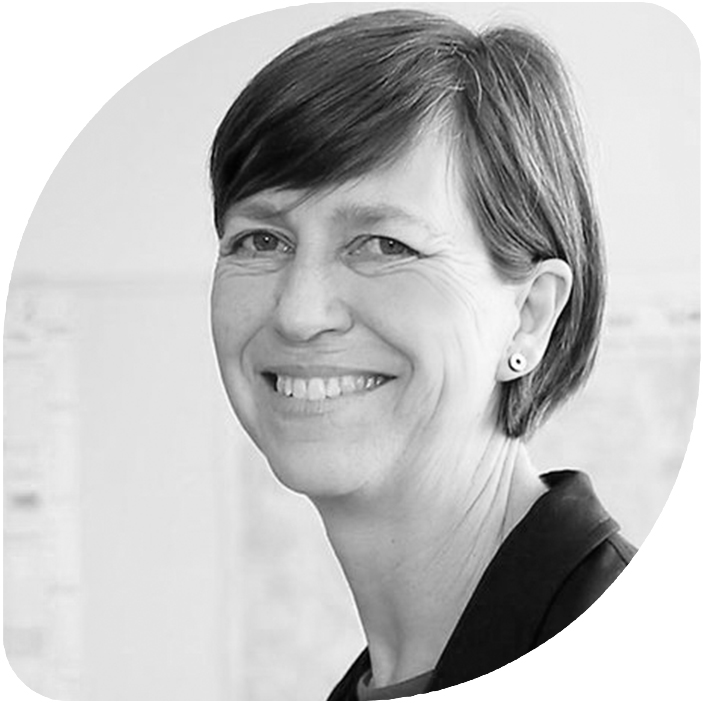 Lecturer 4
Qualified as an engineer in Landscape and Land Use Planning. 1996-1999: Collaborator on the research project "A cooperative approach to limited resources" with Professor Dr Klaus Selle, University of Hannover. 1999-2000: Urban Development, Conservation of the Environment and Communications, Berlin. Since April 2000: Internationale Bauausstellung (IBA) Fürst-Pückler-Land. Project leader focusing on new landscapes after mining: forms of work and organization, and project management.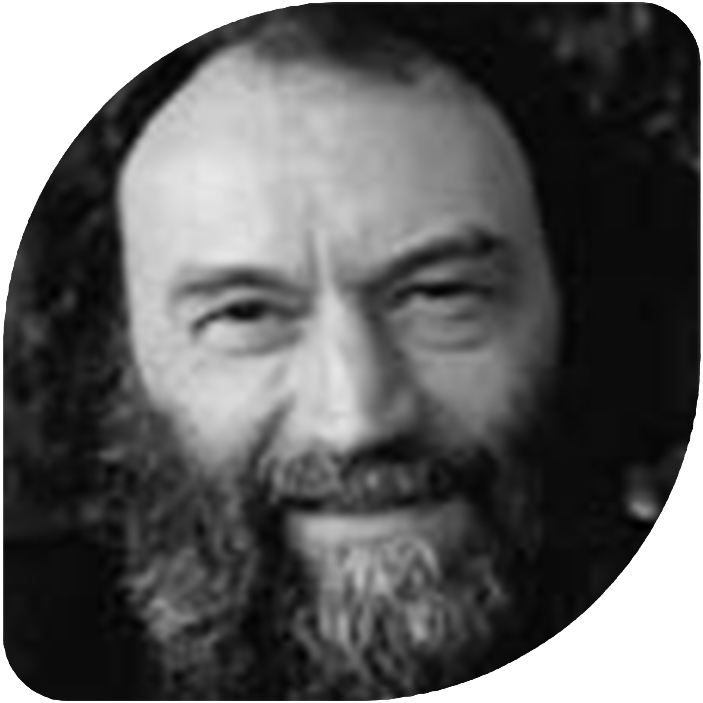 Lecturer 4
Qualified as an engineer in Territorial and Town Planning. 1970-1977: Collaborator with the Construction Academy in Berlin. 1977-1987: Assistant and lecturer at the Weimar School of Ar chitecture and Construction. 1978: Doctor of Engineering in Urban Development. 1985: Dr. sc. Phil. in Sociology of the City. 1987-1998: Director of the Bauhaus Dessau Foundation1998-2000: Manager of the company that organizes the IBA Fürst-Pückler-Land. Since 2000 Manager of the Internationale Bauausstellung (IBA) Fürst-Pückler-Land GmbH.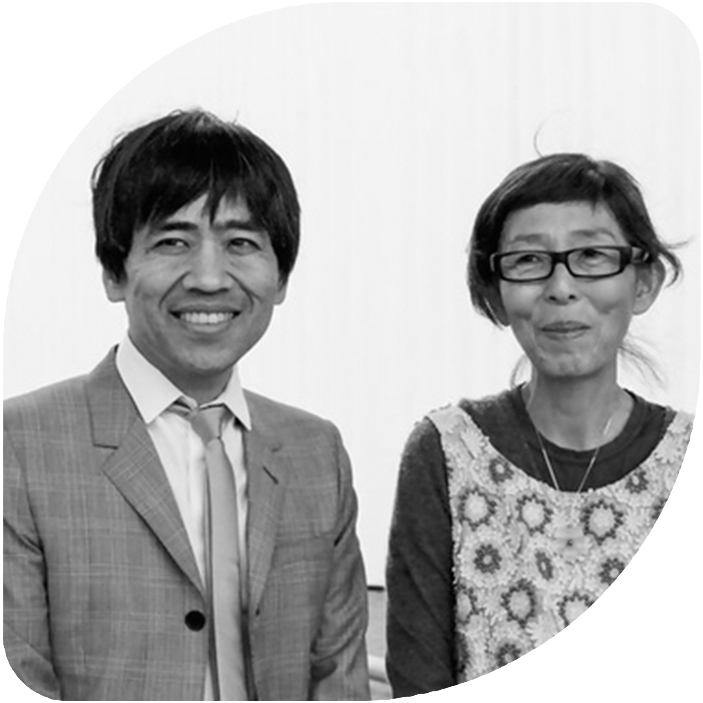 Lecturer 4
Ryue Nishizawa. Born in Kanagawa Prefecture in 1966. Graduated from Yokohama National University with Masters Degree in Architecture in 1990. Joined Kazuyo Sejima & Associates. Established SANAA with Kazuyo Sejima (1995). Established Office of Ryue Nishizawa (1997). Associate Profesor at Yokohama National University (2001-).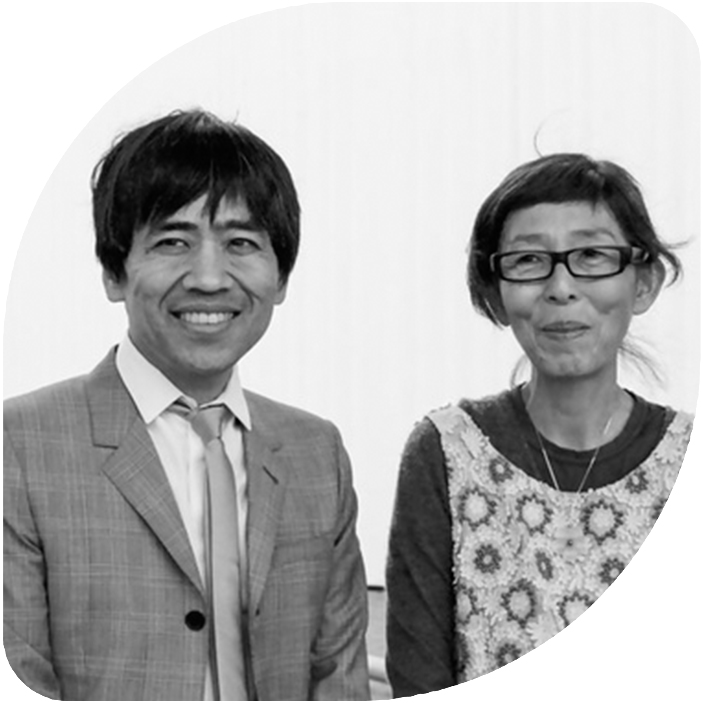 Lecturer 4
Kazuyo Sejima. Born in Ibaraki Prefecture in 1956. Graduated from Japan Women's University with Masters Degree in Architecture in 1981. Joined Toyo Ito & Associates. Established Kazuyo Sejima & Associates (1987). Established SANAA with Ryue Nishizawa (1995). Professor at Keio University (2001-).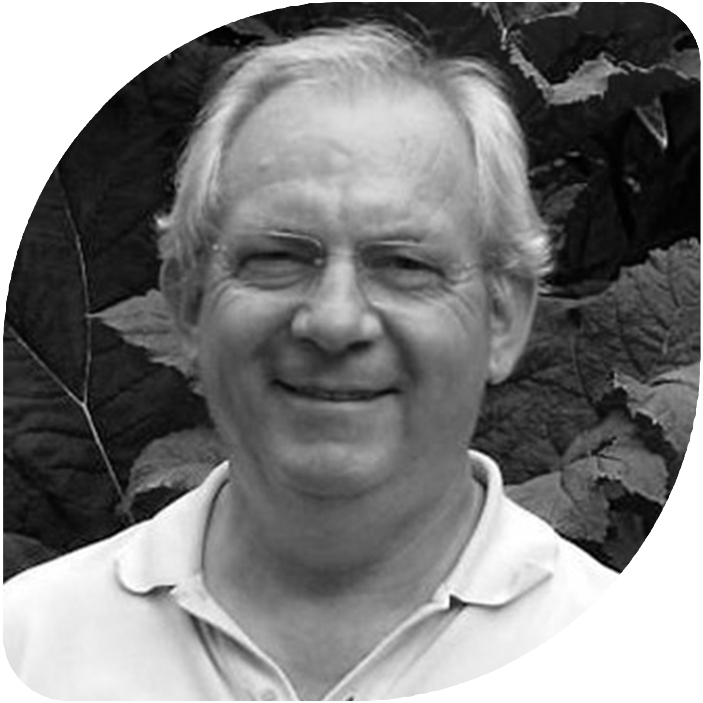 Lecturer 4
Claude Figureau is a botanist and autodidact. He is an engineer, Director of the Jardin des plantes de Nantes, Honorary President of Jardins botaniques de France et des pays Francophones, Vice President of the Société des Sciences naturelles de l'Ouest de la France, and member of the Conseil scientifique du Conservatoire Botanique National de Brest and the Conseil scientifique du patrimoine naturel des pays de la Loire. He has carried out numerous projects on the cyanobacteria and bryophytes (Prize of the Fondation de France) and tropical epiphytes (Special prize of the Jury scientifique de Sciences et vie / Leitz). He took part in a mission to the peaks of the Cameroon and cooperation projects in Bolivia, in the Martin Cardenas botanical garden. He has produced works and publications on landscape diagnosis and determining the biological value of a site. Conferences and courses at various universities.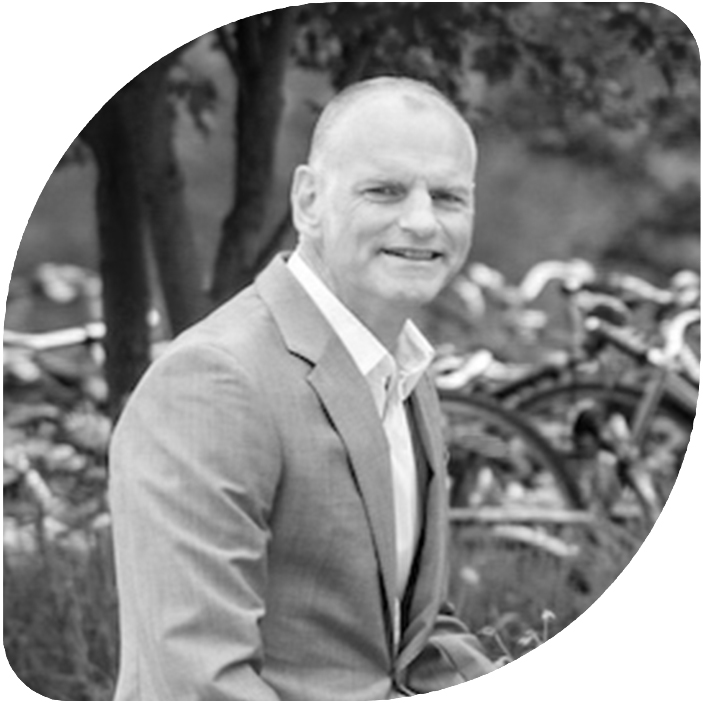 Lecturer 4
Born in 1964 in the Netherlands. Landscape designer / International Agrarian Highschool Larenstein Boskoop graduated in landscape design. Architect, urbanism/ Academy for Architecture, Rotterdam graduated in architecture and urbanism. 1995-now: owner/director of juurlink en geluk landscape and urbanism (1993). 1993-1994: architect at the department of urban planning in Amsterdam. 1990-1993: designer at West 8 landscape architects in Rotterdam. 1989: designer at the Floriade in Zoetermeer. 1999-2004: Teaches at Academy for Architecture Rotterdam, Amsterdam. 1995-2000: Guestlectures and symposia different universities (Rotterdam, Amsterdam, Wageningen, Velp, Gent, London). Participation in symposiums.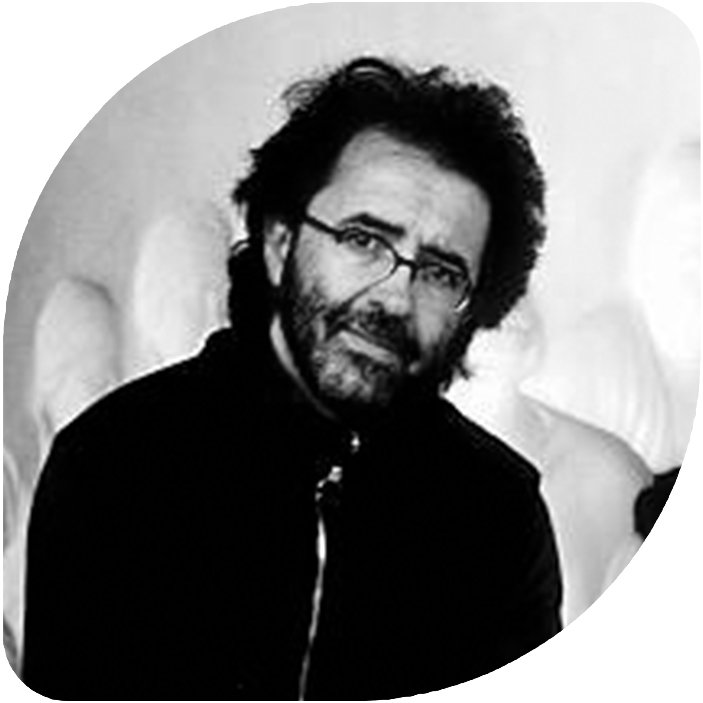 Lecturer 4
Pascal Convert is a plastic artist. In 1989, he was artist in residence at the Villa Medici. Georges Didi-Huberman has written a book on his work (La demeure, la souche, 1998). He was guest artist at the Studio National du Fresnoy in 1999. In 2000, he, together with a group of artists, students, academics and TV technicians, founded the Artistes & Associés association to "film the work of art". He has shown work in numerous exhibitions: Louisiana Museum, Copenhagen. (As part of the Jean Nouvel exhibition) 2005; De Mémoire, Le Fresnoy, Studio National des Arts, Tourcoing (Curator: Philippe Dagen); 2003 L'empreinte, Mnam, Centre Georges Pompidou, Paris (Curator: Georges Didi-Huberman), 1997. His extensive filmography: 1997, 2003, 2004 Direct Indirect, Video installation; 2005 La Madone de Bentahla, documentary, 52 min; 2005 L'Alpeh, on the filmic imaginary of Jean Nouvel, followed by an interview between Bernard Stiegler-Jean Nouvel, Commissioned by the Louisiana Museum, Copenhagen.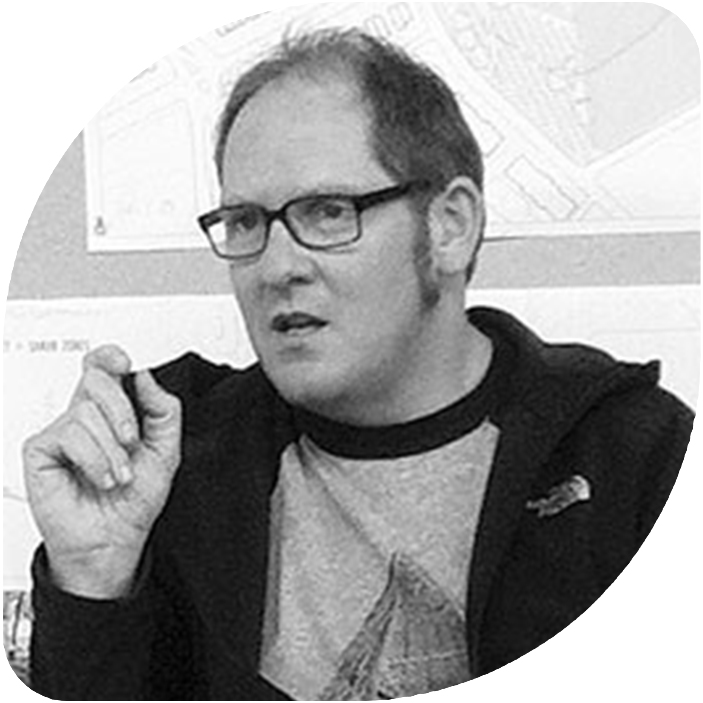 Lecturer 4
Landscape architect. He graduated from RMIT, Australia, with both a Bachelor's and a Master's research degree (by design). He practiced with Aspect Melbourne until 2003, where he was Design Manager, and co-founder of Aspect Sydney. He was a Senior Lecturer at RMIT until 2004, teaching design and history & theory. He has been an examiner for University of New South Wales, Australia and UNITEC, New Zealand and a Research Fellow at University of Western Australia. He is currently undertaking his PhD at the University of Queensland, concerning "change" in landscape architecture. He writes regularly for Monument, Architecture Australia and Architectural Review Australia, about contemporary landscape projects. In 2004, a book he co-edited with Jessica Blood, The MESH Book: Landscape & Infrastructure, was published by RMIT Press. Recently, he was guest editor for issue 95 edition of Architectural Review Australia.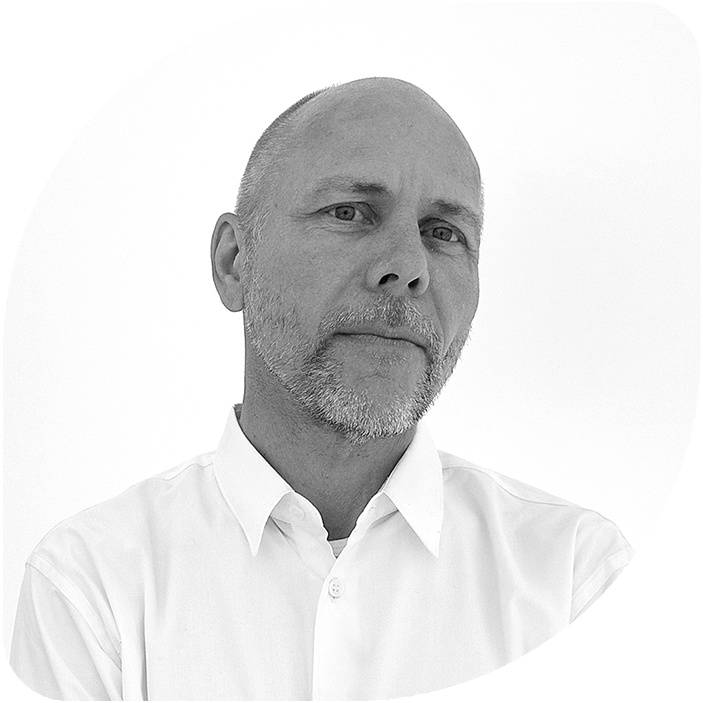 Lecturer 4
Architect. Born in 1957. Founding Creative Director and Partner of SLA A/S, Copenhagen. Founded by Stig L. Andersson in 1994 SLA ranks among the leading Scandina vian architectural practices in site and landscape planning. The offi ce has won numerous competitions in Denmark and abroad such as Master plan for Valby Sports Park, Copenhagen, Bjørvika city centre, Oslo; Frederiksberg's New Squares, Copenhagen; Elephants land scape, Copen hagen Zoo and Ankar Park, Malmö. He has published books and articles on landscape and urban planning and exhibited in Denmark and internationally. In 2002 he was awarded both the European Landscape Award and the Royal Danish Academy's Eckersberg Medal.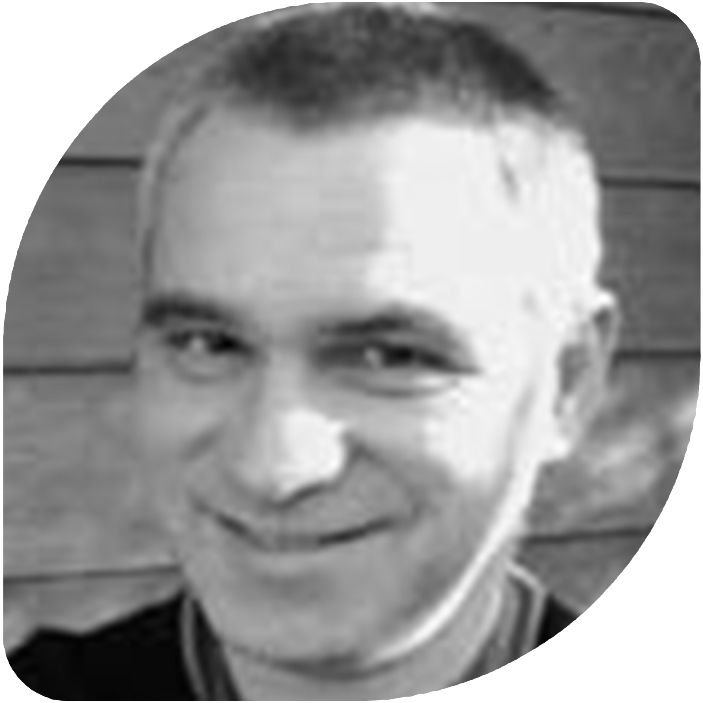 Lecturer 4
Was born in Villemomble in 1960. He lives and works in Paris. 1978-81 Villa Arson, Nice. 1982-87 Ecole Nationale Supérieure du Paysage, Versailles. Chartered landscape architect. Part-time lecturer at the Ecole Nationale Supérieure du Paysage de Versailles (ENSP), since 1995. Senior lecturer at the School of Architecture and Landscape in Lille, since 2005. Lecturer in art at the Ecole d'Architecture de Versailles, since 2004. Exhibitions (selection): Paintings and works on papers, Bruno Marina Gallery, New York, USA; 2005 Galerie Bernard Jordan, Paris; 2004 Malerei with Bertold Mathes, Germany and France; 2002 Taché-Lévy Gallery, Brussels, Belgium; 2002 Un peu de temps pur, with Marian Breedveld, Frac de Haute-Normandie, France; 2001 Abbaye SaintAndré, Centre d'art contemporain, Meymac; 2001 Les absences du modeleur, Villa Arson, Nice, 1994-95.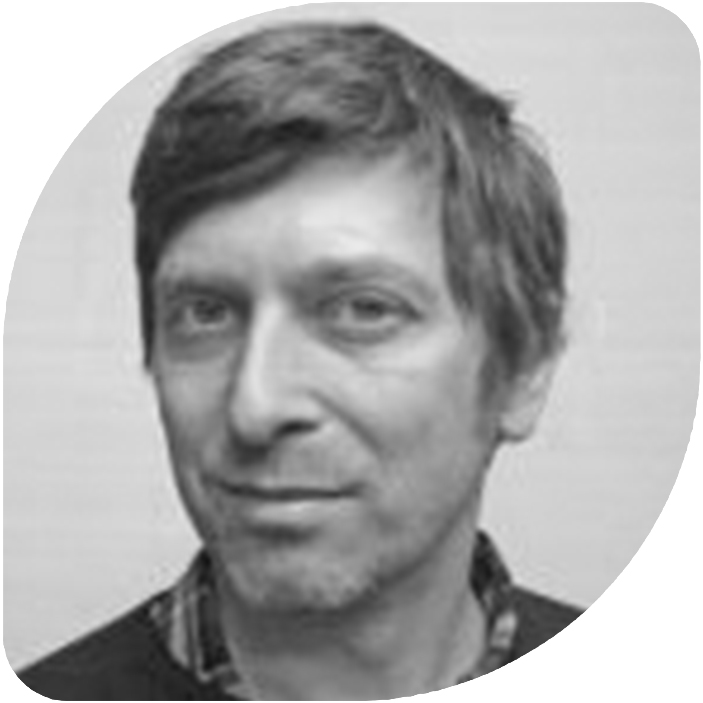 Lecturer 4
Born: September 6, 1972. Graduated as Architect in France, in 1998. Working as independent consultant for architecture, town planning, design exhibition, etc. Preparing a doctorate thesis in Art History at Université Paris I Panthéon Sorbonne. Theme: The reception of Learning from Las Vegas, a book by Robert Venturi, Denise Scott Brown and Steven Izenour. Teaching design and history in Ecole Nationale supérieure d'Architecture de Versailles. Writing as architecture critic for various magazine (Werk, Bauen+Wohnen, AMC, Le Visiteur, EAV, D'architectures).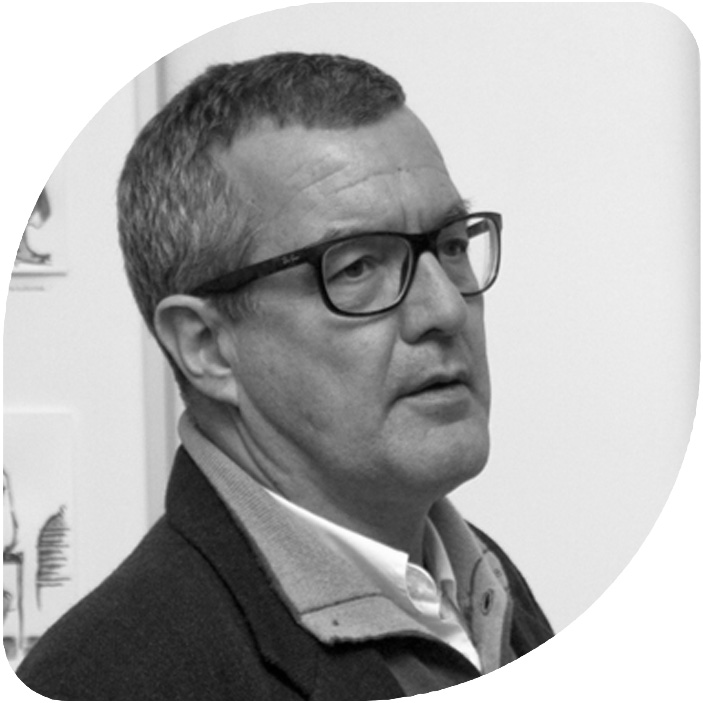 Lecturer 5
Perico Pastor was born in La Seu d'Urgell in 1953, studied in Barcelona, and then moved to New York. He spent 12 comfortable and entertaining years in New York, living the Bohemian life, which was funded by the publication of his illustrations in various publications, especially in the New York Times. This allowed him to paint without haste and gradually attract enough interest from gallery owners to live there without having to give up illustration. His fi rst exhibition was held at New York's Cornelia Street Café in 1980, and he exhibited his work in a gallery for the fi rst time in 1983: at Estampa, in Madrid. Since then his work has been exhibited in several cities around the world. He has lived in Barcelona since 1989, where he devotes his time almost exclusively to painting, though he continues to publish his illustrations in various newspapers and children's books. His illustrations for the story Amigos, written by Loles Durán, won the Santamaria Prize for children's illustration. In 2007, he illustrated the Bible for Enciclopedia Catalana (1,000 illustrations!).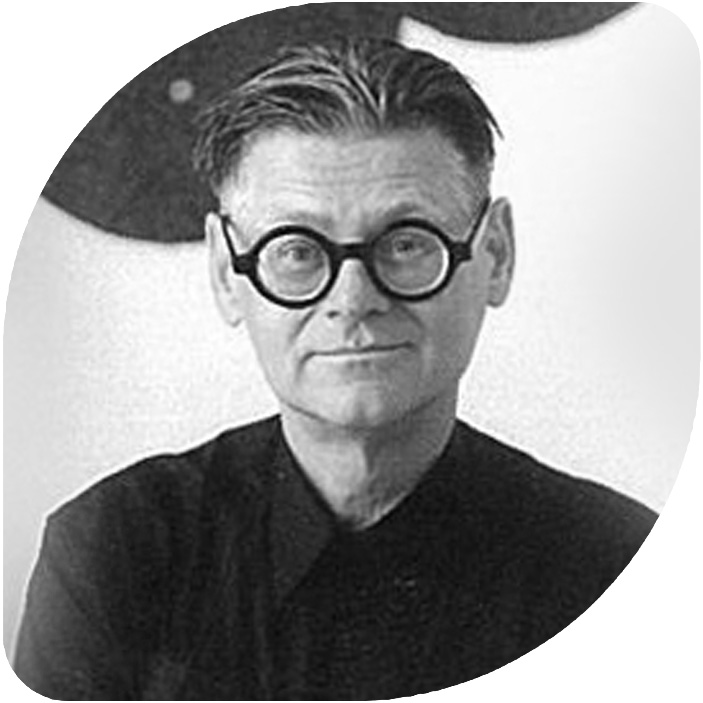 Lecturer 5
Ken Smith is a landscape architect who has worked on a wide variety of national and international projects, in both private and public practice. His background and training is in landscape architecture and the fi ne arts. In twenty years of practice he has participated in many team endeavors and worked with a wide range of consultants and groups. His interests include landscape design of varying scale with a particular emphasis on projects, which explore the symbolic content and expressive power of landscape as an art form. He is committed to creating landscapes, especially parks and other public spaces, with vision and meaning as a way of improving the quality of urban life. Ken Smith is licensed to practice in New York, California and other states, and has lectured and been published widely. Educated at Iowa State University and Harvard University Graduate School of Design, his practice is based in New York City. He is active as an educator and serves as a Visiting Lecturer at Harvard University Graduate School of Design.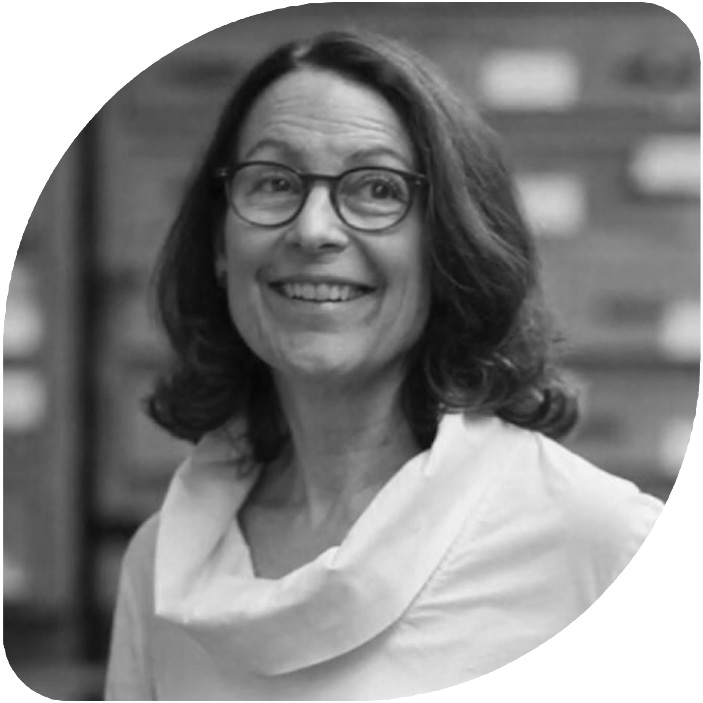 Lecturer 2 and 5
Elizabeth K. Meyer has lectured internationally and published widely on topics concerning landscape design theory. Meyer's teaching and scholarly interests focus on three areas: the recovery and examination of modern landscape theory, the establishment of a contemporary practice of landscape criticism, and the idea of design as site interpretation. Meyer joined the UVA faculty in 1993, and has served as Landscape Architecture Department Chair and Director of the Graduate Landscape Architecture Program. Previously, Meyer taught at Harvard and Cornell. She is nationally recognized as an outstanding scholar and teacher, with honors and awards from the Council of Educators in Landscape Architecture (CELA), the American Society of Landscape Architects (ASLA), and the University of Virginia. Meyer worked for EDAW and Hanna/Olin in the 1980s. Since then, she has consulted with several landscape architecture fi rms including Michael Vergason and Van Valkenburgh Associates.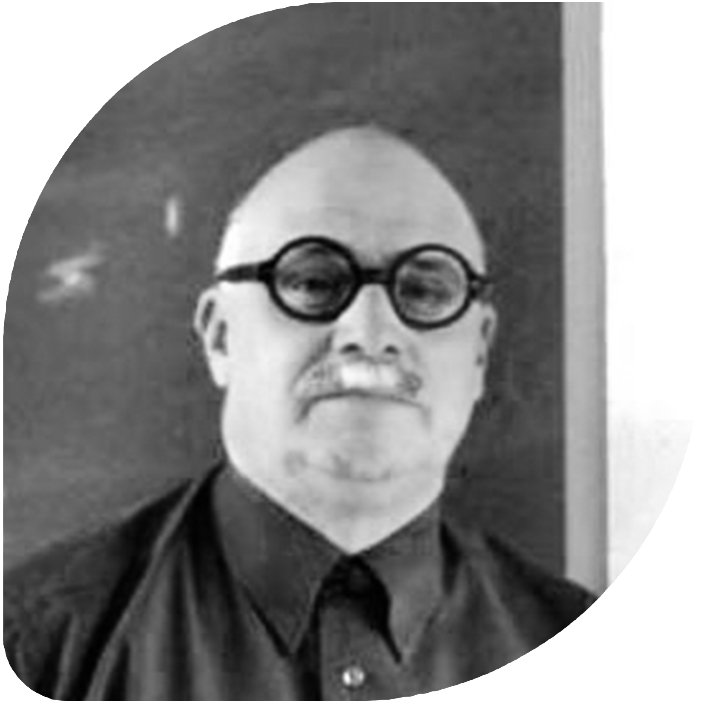 Lecturer 3 and 5
Doctor of Architecture from the University of Valladolid. Doctor of Art History from the University of Saragossa. Professor of Landscape Architecture in the Department of Architecture at the University of Alcalá. He has taught more than one hundred specialized courses and seminars. He has taught Ph.D. courses at the University of Valladolid, the Polytechnic University of Valencia, in the Basque Country, and at the Porto School of the Arts, Oporto. Visiting professor at the National University of Chile, the University of Lisbon, and the Federal University of Santa Catarina (Brazil). He works as a critic and essayist and frequently writes on art and architecture. He has been an art critic for the El Independiente newspaper and for the magazine Cyan in the past, and has worked in this capacity for El País since 1993. He directs the Huesca County Council's Art and Nature program as well as the publications published under the same name, in addition to those courses held between 1995 and 1999. As a continuation of this program, he directs the courses on Landscape for the CDAN-Beulas Foundation of Huesca. Presently, he is a member of the Board of Trustees of the Reina Sofía National Museum Art Center.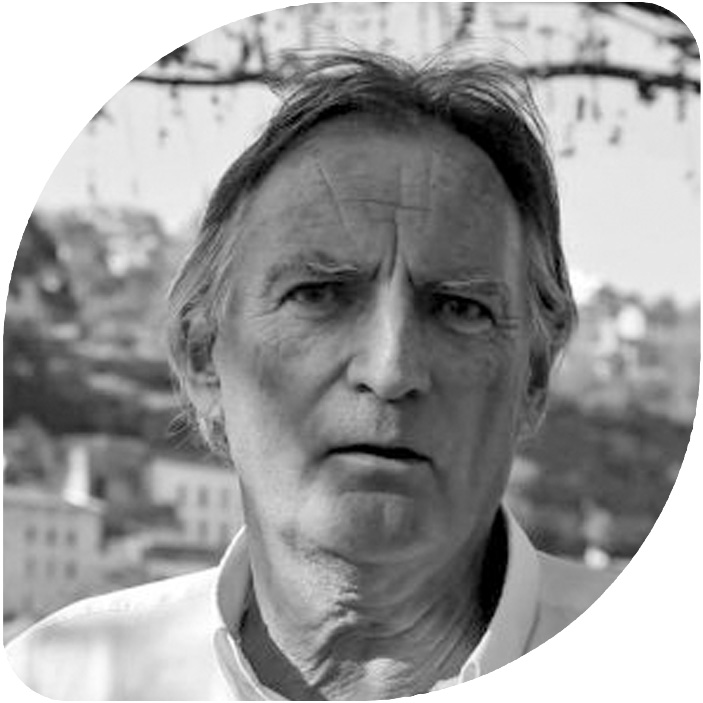 Lecturer 5
School of Architecture, Geneva, dipl. 1969. Architectural Association Graduate School of Architecture, London, dipl. 1973 Main projects and realizations 2004-2008 Lyon, Promenade de Saône / Place Nautique, restricted competitions 1st prize. 2003-2007 Paris, Park Cour du Maroc, restricted competition, 1st prize. 2002-2004 Bienne, New Design for the « Strandbad » beach, restricted competition, 1st prize. 2000-2008 Geneva, Design for the restoration of the river Aire, restricted competition, 1st prize. 1999-2001 Fribourg, Design of a new urban park, restricted competition, 1st prize. 1998 Salerno, Design for the historical center. International competition in two phases: among the 12 selected projects for the second phase. 1996-1998 Lausanne, Seven fountains in the historical center. 1996 Geneva, New design for the Place Neuve square. Competition, 1st prize. 1994-1998 Amsterdam, Bijlmer Memorial. 1992-1994 Amsterdam, Design for the Amstelveen Westwjik centrum square. 1987-1991 Lake of Uri, «The Swiss Path». 1986-1988 Geneva, Design for the «Pré l'Evêque Square». 1980-1986 Geneva, Design for a Park in Lancy.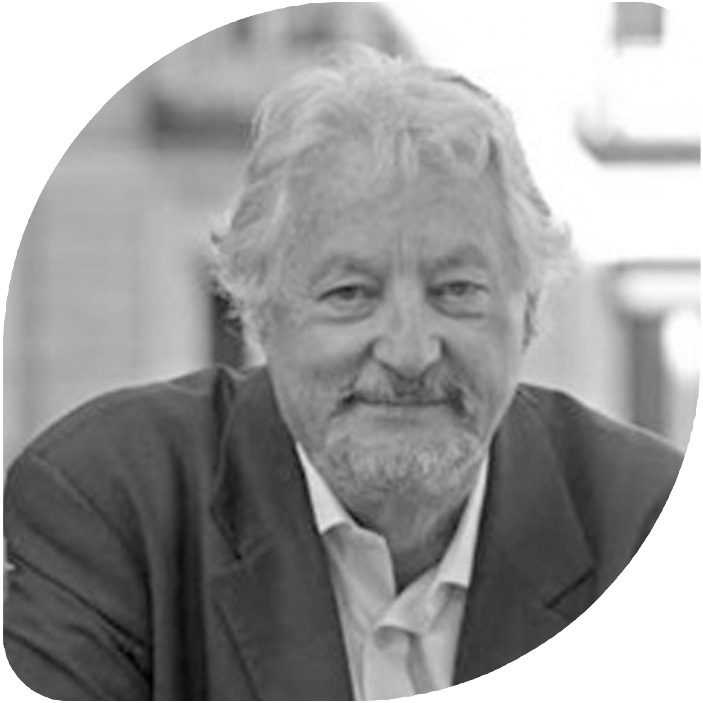 Lecturer 5
Marc Augé, born on September 2, 1935. Anthropologist, Director of Studies at the School of Advanced Studies in Social Sciences (where he was president from 1985 to 1995). Agrégé de Lettres Classiques in 1960 (a prestigious competitive examination for teachers in France); alumnus of the École Normale Supérieure (higher education establishment outside the public universities system); Docteur dÐÉtat in 1971 (French doctorate). Went on numerous missions to Africa and Latin America. Has made numerous contacts with urban planners and architects since the publication of his book "Non-Lieux." Over thirty books translated into fifteen languages.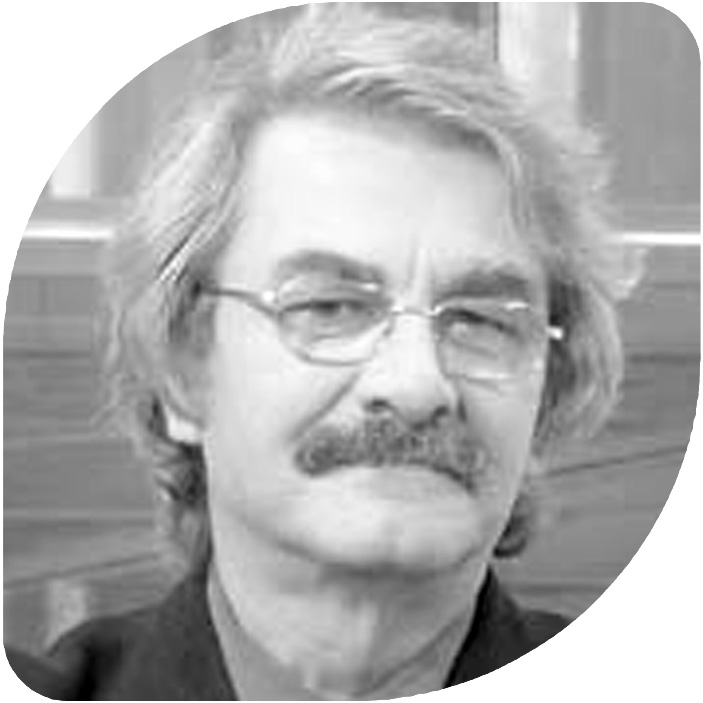 Lecturer 5
Professor in Aesthetics. He worked at the Universities of Urbino, Milano Statale, Heidelberg, Salerno and he was visiting professor of many international bodies. Member of S.I.E. (Società Italiana di Estetica), he was Director of 'Centro Interuniversitario di Studi e Ricerche sul Giardino e il Paesaggio Mediterraneo'. Since 1987 presides for 'Guerini e Associati' editors of Milan, "Kepos" collection and "Quaderni di Kepos". He was (1992-94) member of Editorial Advisory Board at the international review Journal of Garden History. In the 1994 he conquered special price of Giardini Botanici Hanbury International Prix (Grinzane Cavour), and now he's members in the jury of price. Landscape between Ethic and Aesthetics, Theory and Project, is the main deal of his didactic and scientifi c works. His investigation perspective embraces historical analisys, aesthetic-philosophic speculation looking to the relations between human and his environment, architectural/artistic/geographic aspects.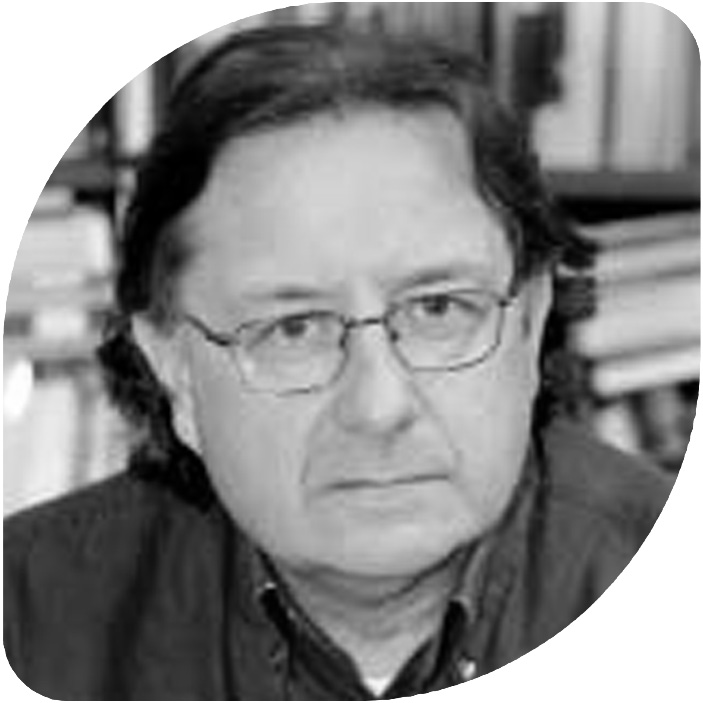 Lecturer 5
Philosopher and journalist. He currently directs the Barcelona Center of Contemporary Culture and contributes to El País and Cadena SER (radio station). In the past, he was director of the Institute of Humanities (1986-1989), contributed to La Vanguardia newspaper (1980-1996), and taught contemporary philosophy at the Autonomous University of Barcelona (1975-1990). He has also published several books, which include On Condensed Time (Random House Mondadori, Barcelona 2003) and After the Political Passion (Taurus, Madrid 1999).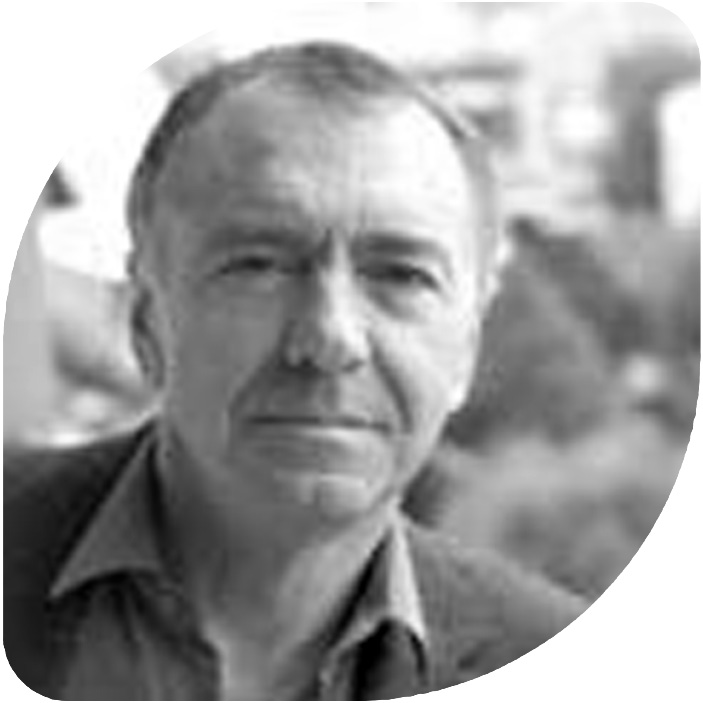 Lecturer 5
Gilles Lipovetsky born in France in 1944. Professor of philosophy. Honorary Doctorate from Sherbrooke University (Canada) and from the New Bulgarian University (Sofi a). Knight of the Legion of Honor. Member of the National Council of Programs (National education) up to 2005. Member of the Prime Minister's Council on the Analysis of Society. Consulting expert to the APM (Association for Management Progress). Field of research: the transformation of regulations, values, and behaviors in western developed societies. He has participated in seminars and conferences on the Ethics of large industrial or banking groups in Europe and America as well as in research seminars on individualism, luxury, consumption, and contemporary lifestyles around the world. He has had several works published recently, which include: "Essay on the Society of Hyperconsumption" (2006), "The Society of Deception" (2006), and "The Global Screen" (2007).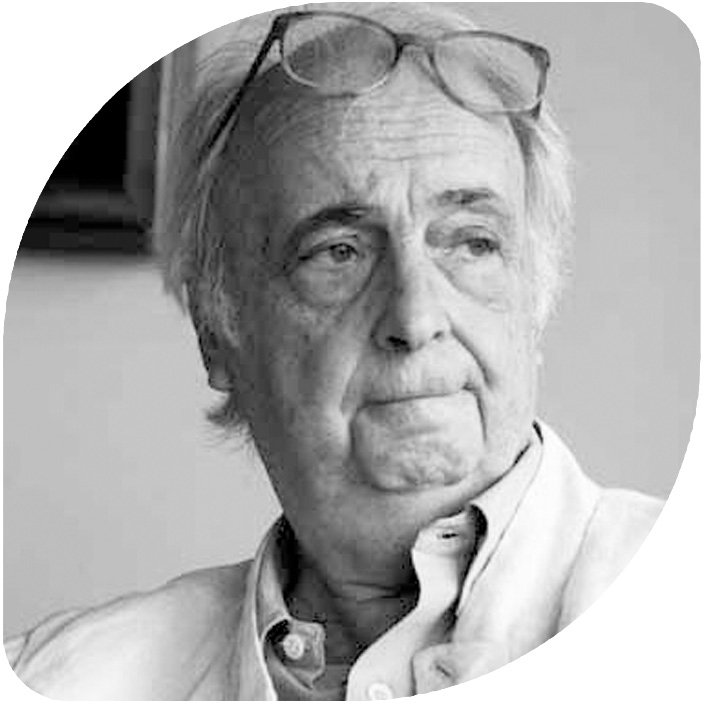 Lecturer 1 and 5
Barcelona 1939-2012. Architect and urban planner, specifi cally dedicated to the subject of urban design. Student of Ludovico Quaroni in Rome and Josep Lluis Sert at Harvard. Professor of Urban Planning at the School of Architecture of Barcelona. Founder and director of the Urban Planning Laboratory of Barcelona since 1968, a group researching urban morphology. He has given courses in urban design at universities in Cambridge (UK), New York, Santiago (Chile), Lisbon, Harvard, Lovaina, Milan, Naples, Caracas, Coimbra, Paris, Nanjing, Shanghai, Melbourne, Copenhagen, etc… Director of the Master's courses entitled "Planning the periphery" (1991- 95). Director of the School of Architecture of Barcelona from 1994 to 1998. Fellow of the University of Cambridge, UK (1984). Member of the French Academy of Architecture (2003). Doctor Honoris Causa of the University of Lovaina (2004).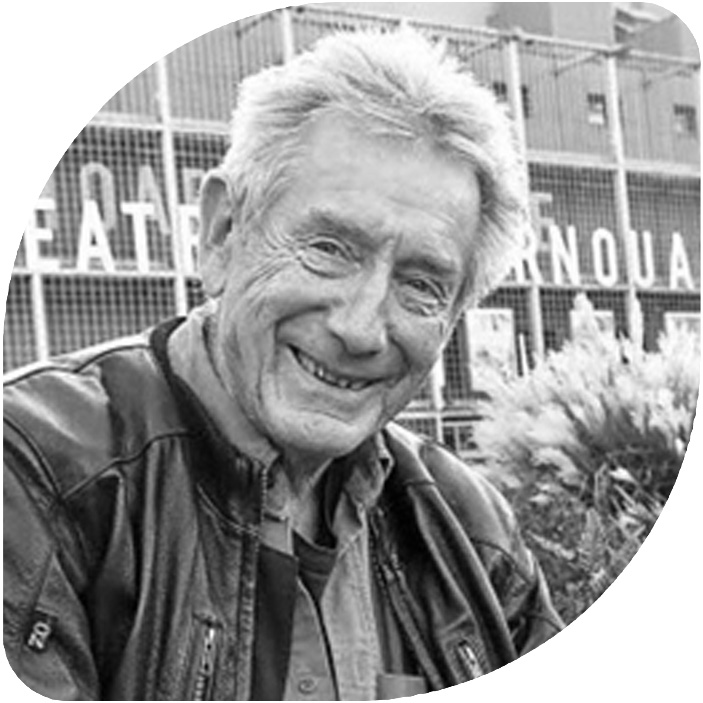 Lecturer 2, 5 and 11
Gills Clement is a Horticultural engineer, landscape architect, author, gardener, and teacher at the « Ecole Nationale Supérieure du Paysage » in Versailles (ENSP). In additional to his activity as a creator of parks, gardens , public and private areas, he pursues his theoretical and practical investigations in three directions : The Garden in Motion,  a concept derived from experiments in his own garden in the Creuse, and applied to public areas in France and abroad beginning in 1983. The initial description of this work was published in 1991 with four successive reprints by Sens and Tonka in Paris. The idea was put into practice for the first time in a public space in 1986 at the André Citroën Park in Paris, inaugurated in 1999. Numerous projects based on this principle of management have since been carried out, in particular at the "Lycée Agriculturel Jules Rieffel" in Saint Herblain (Loire Atlantique) between 2004 and 2009. The Planetary Garden, a political project, based on ecological humanism, first brought to public attention by a novel/essay Thomas et le Voyageur, published by Albin Michel in 1996, and by a major exhibit in the "Grande Halle de la Villette" in Paris (1999/2000) as well as by a certain number of studies: -the Planetary Garden of Shanghai -the Landscape Charter of Vassivière (Limousin) and other work in progress. The Third -Landscape -a concept developed in the course of a landscape appraisal in the Limousin, defined as a « hesitant fragment of the Planetary Garden », applied to all neglected (friche) or  left  behind spaces (délaissés) which he considers as the principal breeding area for biological diversity.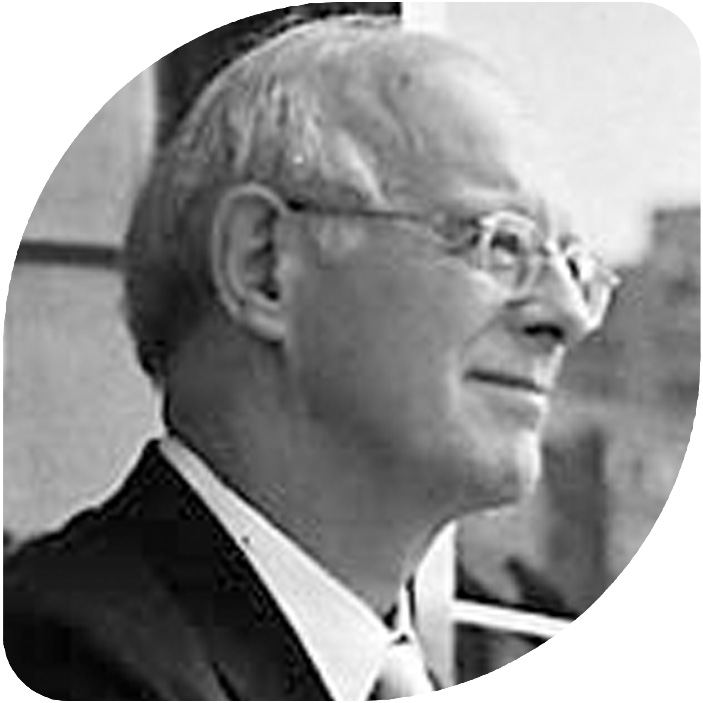 Lecturer 6
Born in La Seu d'Urgell in 1943. Has a degree in Law and be­gan his diplomatic career in 1971. Was director general of the Departamento Internacional in the cabinets of Adolfo Suárez and Leopoldo Calvo Sotelo (from 1978 to 1982). Has been an ambas­sador to Indonesia, Canada, Russia, and twice to China (an ex­ceptional case, from 1987 to 1991 and from 1999 to 2003). Also served as policy director (in charge of coordinating common for­eign policy with members of the EU) in the Ministerio de Asuntos Exteriores. He is currently the Ambassador of Spain to Andorra.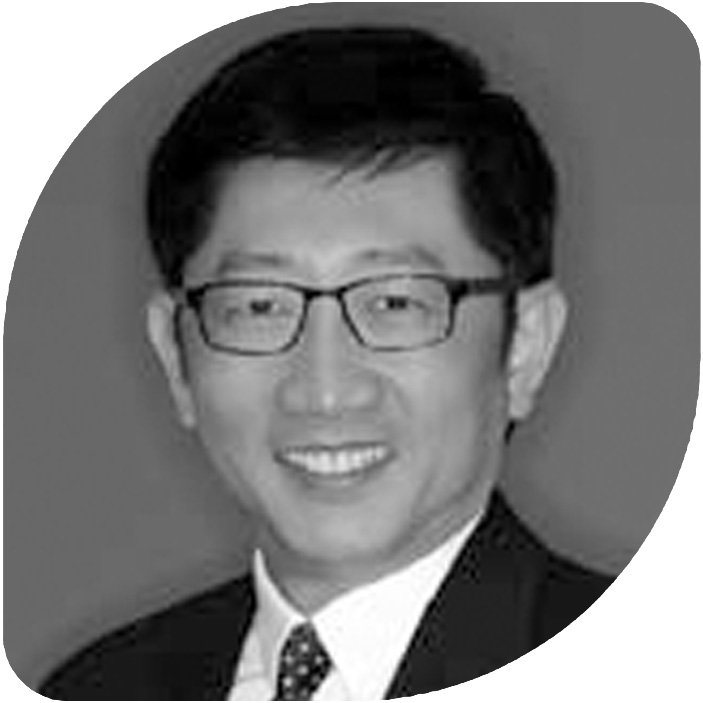 Lecturer 6
Helms AECOM in China and oversees the global company's seven capabilities there: Architecture, Building Engineering, Design + Planning, Environment, Project and Program Management, Transportation, and Water and Urban Development. An advocate of AECOM's collaborative vision, Mr. Chiao has led AECOM's multidisciplinary experts into partnerships with local and provincial governments in China to help steer their "green growth" plans across the country. Under Mr. Chiao's leadership, a growing base of private sector clients in China also are relying on AECOM's local knowledge and innovation to meet their engineering, design and program management needs. Across Asia, Mr. Chiao has overseen high-density master plans for new towns and regenerations of existing urban landscapes that have drawn on sustainable themes. He has spearheaded the design and construction of several high-profile landscape master plans and major public open spaces in China and across Asia. Mr. Chiao is a member of both the AIA and the ASLA and holds a Master of Architecture in Urban Design from Harvard University and Master of Architecture degree from the University of California, Berkeley.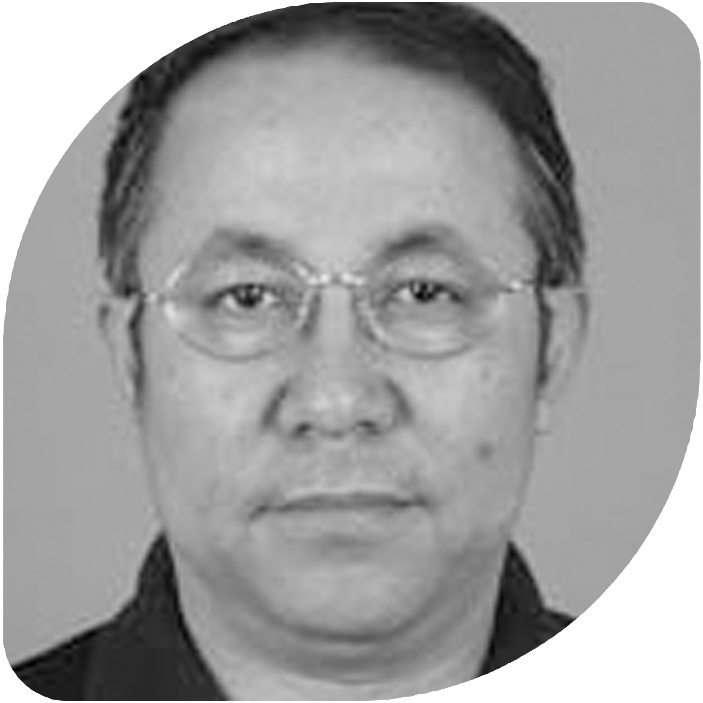 Lecturer 6
Director of Wetlands International-China. Professor Chen has more than 30 years experience in wetlands conservation and management. His work at Wetlands International-China focuses on wildlife management, nature reserves and the development of comprehensive wetland conservation and wise use pro - grams within China. Professor Chen has collaborated with many international organisations including the World Bank, GEF and UNDP on projects such as the Peatlands Biodiversity Conservation and Climate Change Project in the Ruoergai Marshes (Sichuan Province), the Integrated River Basin Management and Wetlands Biodiversity in Tarim River (Xinjiang region) and the Lake Dianchi Aquatic Biodiversity Restoration Program (Yunnan Province). Professor Chen assisted in the completion of China's Wetlands Conservation Action Plan and he is also more widely involved in the North Asia region particulary in public awareness and educational activities. Professor Chen has produced numerous Chinese and English publications since 1990. Publication topics have included wetlands, migratory waterbirds, nature reserves, wildlife management and endangered species.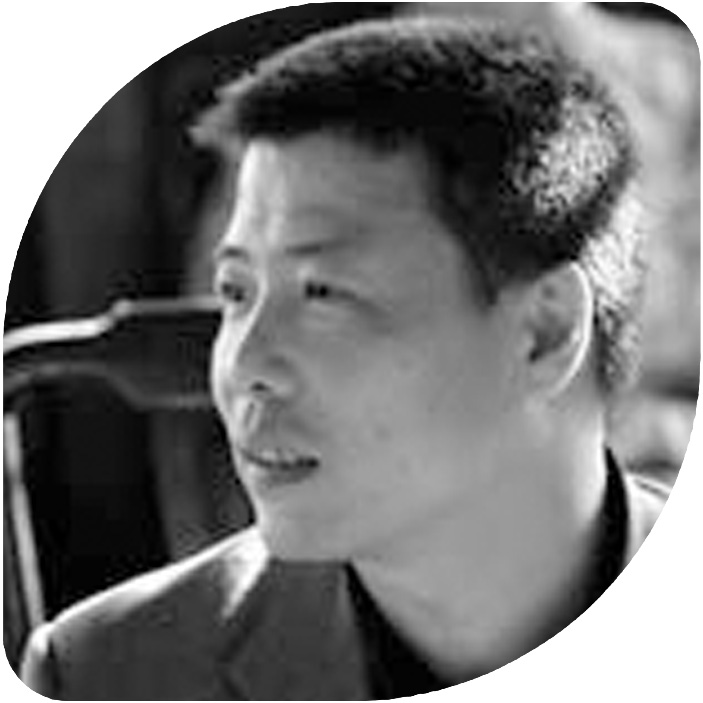 Lecturer 6
Senior City Planner. His current position is the Vice-Director General of China Association of National Parks and Scenic Sites which accepts instructions and supervision from both the Ministry of Housing and Urban-Rural Development of People's Republic of China. Mr Zhou got his bachelor's degree in 1983 from the department of Architecture, Tongji University, Shanghai, majored at City Planning. After that, he worked in China Academy of Urban Planning and Design till 2001, during the years, he joined and managed some research projects, planning and design programs in the field of Urban Planning and scenic sites planning and construction.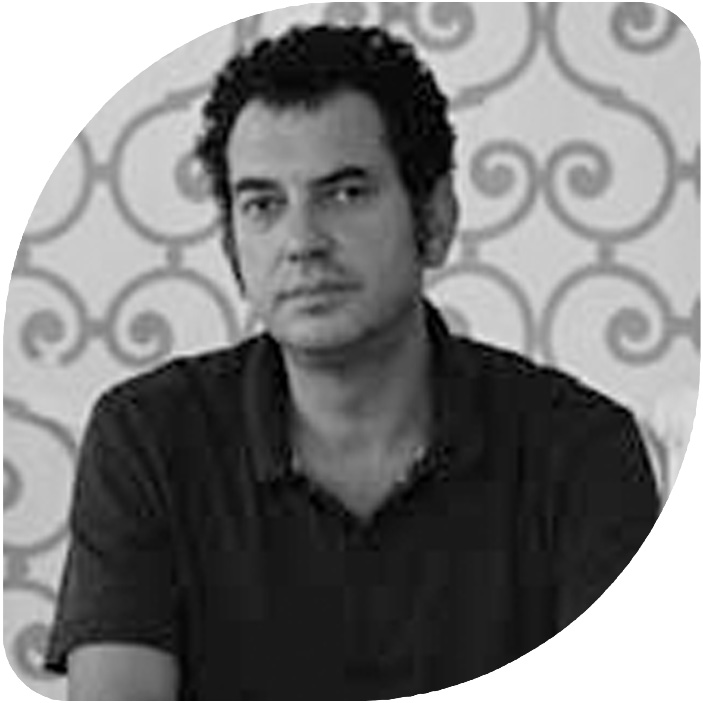 Lecturer 6
Iñaki Ábalos and Renata Sentkiewicz founded Abalos+Sentkiewicz Arquitectos in 2006 to develop projects characterized by technical and formal soundness, coherence in theory/practice, and by integrating the disciplines of architecture, landscape, and the environment, in search of a new "thermodynamic beauty." Their work is expanding in collaboration with the Laboratorio de Técnicas y Paisajes Contemporáneos (LTPC), which Iñaki Ábalos created in 2002 and which does work in the institutional and academic sectors. Their work has been widely disseminated and a monograph in 2G is currently being put together. Their work has been shown in solo exhibitions (Bezalel Academy, Jerusalem, 2008; Universitá Roma Tre, Rome, 2009; Fundació Tàpies, Barcelona, 2010) as well as in collective exhibitions (Ecological Urbanism, Harvard University 2009; Laboratorio Gran Vía, Fundación Telefónica 2010; Proyecto Tierra, Alhóndiga Bilbao 2010).
Iñaki Ábalos is a professor at the ETSAM (Madrid), Kenzo Tange Visiting Professor in the GSD at Harvard University, and member of the BIArch (Barcelona) steering committee. He was named RIBA International Fellow in 2009. His latest book is entitled Atlas Pintoresco Vol. I & II (GG).
Renata Sentkiewicz is an associate professor at the ETSAM, has participated in various international workshops, edited the book Cuatro Observatorios de la Energía (COAC), and is currently working on Verticalscapes (GG).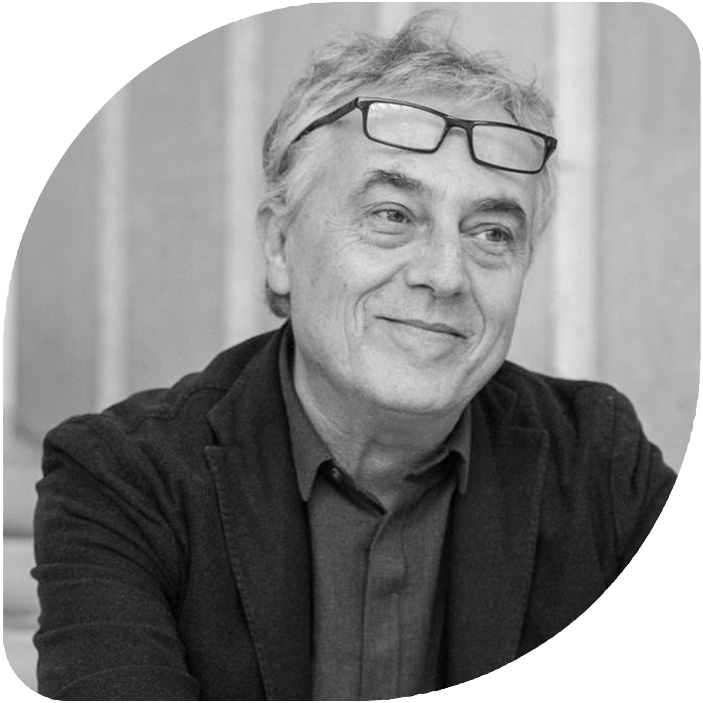 Lecturer 6
Born in 1956, is a Milan-based architect. He is the founder of the interna­tional research network Multiplicity (http://www.multiplicity.it) and teaches Urban Design at Milan Polytechnic. From 2004 to 2007 he was editor in chief of Domus magazine; from September 2007 he is editor in chief of the inter­national magazine Abitare. His studio in Milan is committed to the research and practice of contemporary architecture and urbanism. Current projects include the design for a multi­functional building for the PACA Region on the Marseilles Waterfront (La Villa); the design to two eco compatible residential towers (il Bosco Verticale); and the project for the Policlinic of Milan, a large scale renovation of one of the city's most prominent medical centers.  Boeri has recently been appointed to the 2015 Milan Expo Architecture Advi­sory Board in charge of developing the guidelines for the urban transforma­tions to be implemented within the frame of the international event.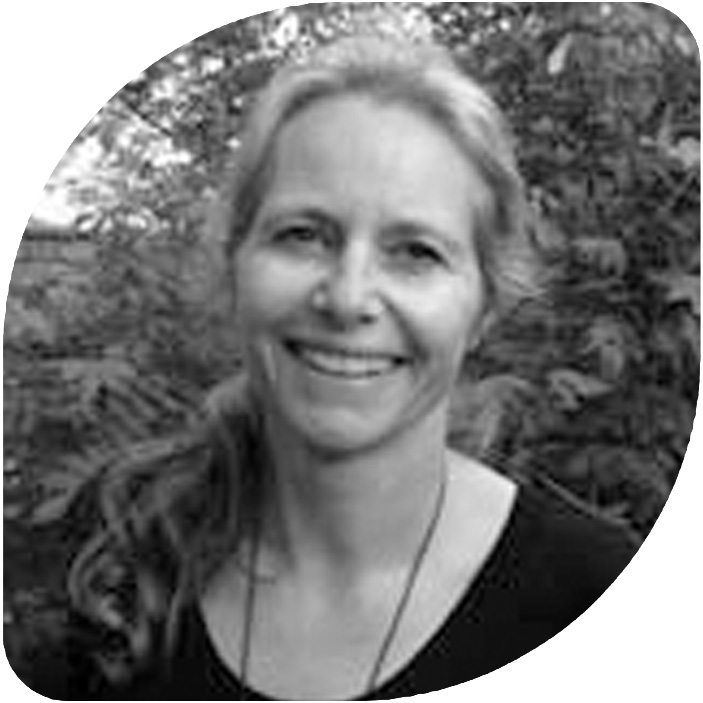 Lecturer 6
Senior partner with "Shlomo Aronson Architects". Educated at the FH Weihenstephan (BLA '87) and Harvard University (MLA '91) she worked in Germany before settling in Jerusalem in 1994. She is the design partner in charge of projects including urban master and town planning, landscape design of airports, roads, train lines, parks, and urban plazas. She has been teaching at the "Bezalel Academy" in Jerusalem and lectured and participated in symposiums, workshops and juries in Europe and Israel. She received several honours and prizes for her studies and office work, including an "American Society of Landscape Architects Professional Award", 2005.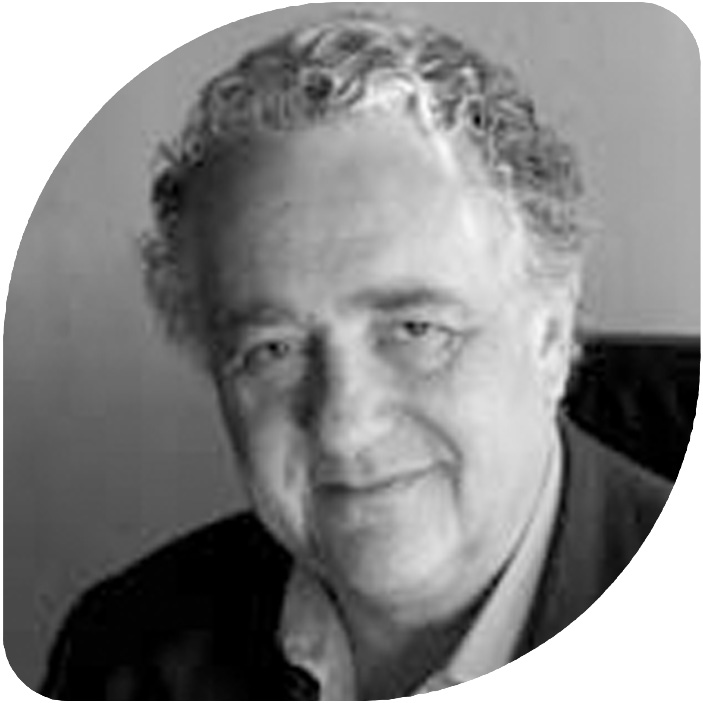 Lecturer 6
Professor of Theory of Irreversible Processes in the Physics Department at the Universitat de Barcelona. Created and oversees the "Metatemas" series published by Tusquets Editores, an important collection for scientific thought which celebrated its twenty-fifth anniversary in 2008. From 1991 to 2005, he directed "la Caixa" Foundation's Museu de la Ciència, a pioneering institution worldwide. From 2005 to the end of 2009, he served as Director of "la Caixa" Foundation's Àrea de Medi Ambient i Ciència and currently works as "la Caixa" Foundation's Science Director. In 2007, the Generalitat de Catalunya presented him with the St. George Cross. Has published a hundred or so research papers on many different subjects including thermodynamics, mathematics, biophysics, microbiology, paleontology, entomology, scientific museology, and philosophy of science. His most recent books are: A más cómo, menos por qué (2006); El Gozo intelectual (2007); Yo, lo supérfluo y el error (2009).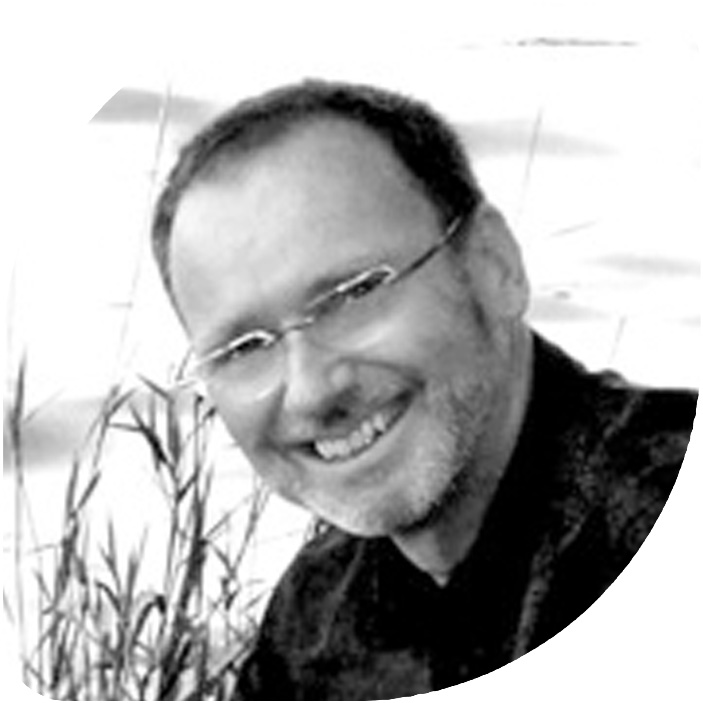 Lecturer 7
Herbert Dreiseitl is a urban designer, landscape architect, water artist, interdisciplinary planner and Professor in Praxis at NUS A hallmark of his work is the inspiring and innovative use of water to solve urban environmental challenges, connecting technology with aesthetics, encouraging people to take care and ownership for places. He has realized ground-breaking contemporary designs in the fields of urban hydrology, water design, stormwater management, planning, and landscape architecture. As the founder of Atelier Dreiseitl, a globally integrated design studio with more than 30-year history of excellence in urban design, landscape architecture and ecological waterscapes Herbert directs the organizations strategic design and planning efforts, demonstrating a portfolio of site-responsive interventions of urban hydrology and environmental engineering. Through a collaborative network with studios in Ueberlingen, Germany, Singapore and Beijing, China, Herbert is committed to developing resources and expertise of lasting impact on the design profession and the natural and built environments across the globe. He lectures worldwide and has authored many publications including three editions of Recent Waterscapes, Planning, Building and Designing with Water. As a Harvard GSD Loeb Fellow and Visiting Professor at NUS Singapore, Herbert is exploring the history and potentials for the future of water and society, the changing exogenous water security environments, and design tools for managing global water-related risks.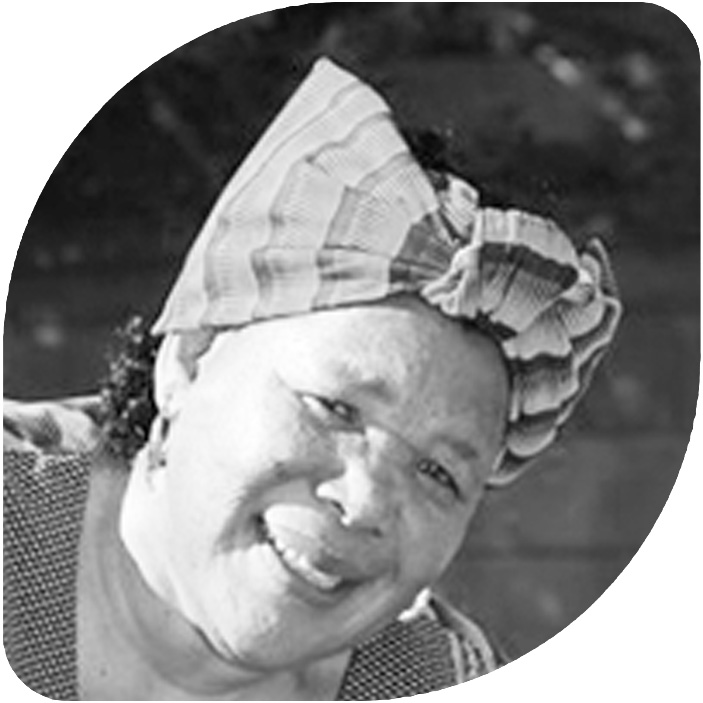 Lecturer 7
Christina Tenjiwe Kaba moved from a rural area in South Africa's Eastern Cape to Cape Town in 1984. Christina is co-director of Abalimi Bezekhaya, www.abalimi.org.za , and the leader of a self-sustainable grassroots community micro-farming movement in the townships surrounding Cape Town, which provides permanent fresh food security for around 3000 micro-farming families (15000 people) plus permanent grassroots jobs with regular incomes for hundreds of others, via a marketing scheme called Harvest of Hope www.harvestofhope.co.za . Christina and her team of co-workers have thus created a replicable Iow cost food security and job creation model which can be copied in any town or city countrywide.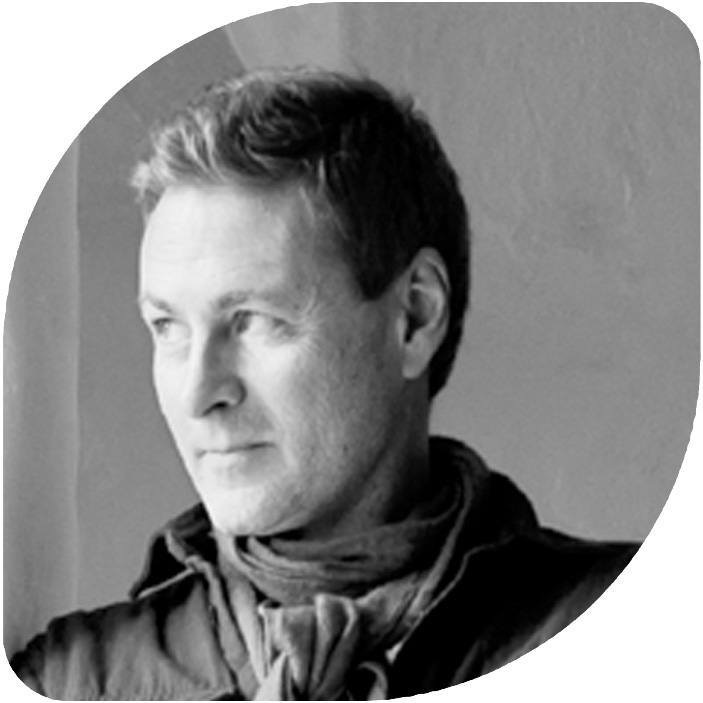 Lecturer 7
Reiulf Ramstad is the founder and principal owner in Reiulf Ramstad Arkitekter AS (RRA), which was established as a firm in 1995. Between 1991 and 1995 he worked as assistant professor, lecturer and thesis advisor at the faculty of Architecture at the Norwegian University of Science and Technology (NTNU) where he held basic and advance courses for "Complex buildings" and "Project Management" for beginners: advanced, and Thesis levels. He was a regular thesis advisor, regular juror in the Faculty of Architecture between 1993 and 2012. Ramstad was awarded professor competence from the Oslo School of Architecture - and Design (AHO) in 2004. He is appointed as a regular thesis juror at AHO from 2008 to 2011. Apart from his acadermic work at NT NU, he was also engaged in his own architectural practice as a partner in "Steen Ramstad Bryn Arkitekter AS" between 1993 and 1995. ReiuIf Ramstad established his own architectural Firm (RRA) in Oslo in 1995 Ramstad has received numerous awards for his architecture and design practice. In addition to several prizes in architectural competitions, some Oother prizes included are: "Premio Gino Valle in Venice," Foundation Norsk Forms prize in Field of Design and Architecture; and "The Norwegian Award for Design Excellence" University College Ostfold was nominated for the European Union Prize for Contemporary Architecture -"The Mies van der Rohe Award" in 2007 and The Trollstigen National Tourist Route Project is nominated for the 2011 "Mies Award". His furniture design and many of RRA's projects have been exhibited in Norway and abroad. He initiated and developed the concept for the first Architectural Triennale in Oslo in 2000. He also represented Norway at the Nordic pavilion at the Architectural Biennale in Venice in 2001. Ramstad was acclaimed professionally as board member of NAL, the National Association of Norwegian Architects, in the period between 1997 and 2000. In 2000-2002 he was appointed vice president.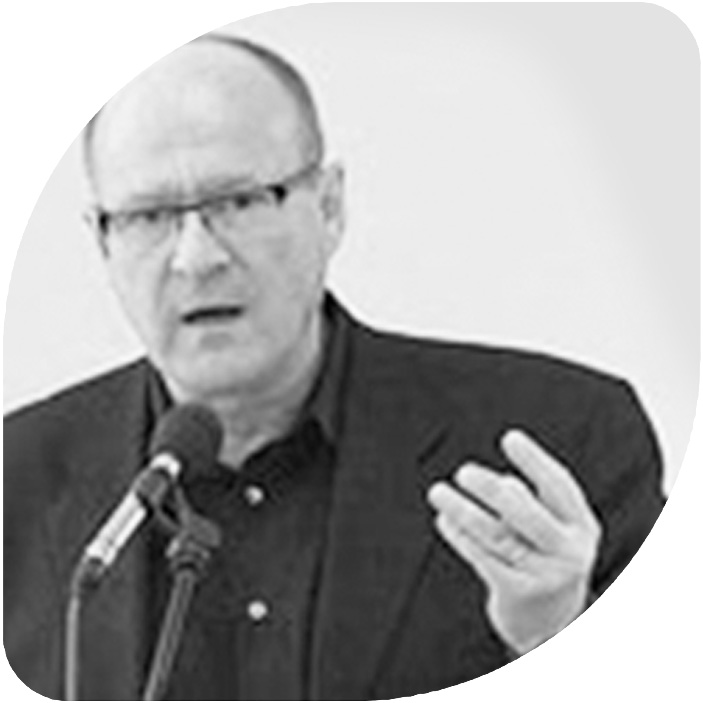 Lecturer 7
Per Ritzler (born in 1954, Oslo), Journalist, Project Manager, is Assistant Project Manager, National Tourist Routes in Norway, with responsibility for national and international promotion of the Tourist Routes. Mr. Ritzler is a former journalist and correspondent for the Swedish national broadcasting corporation and has also previously run his own consulting company dealing with communication and journalism.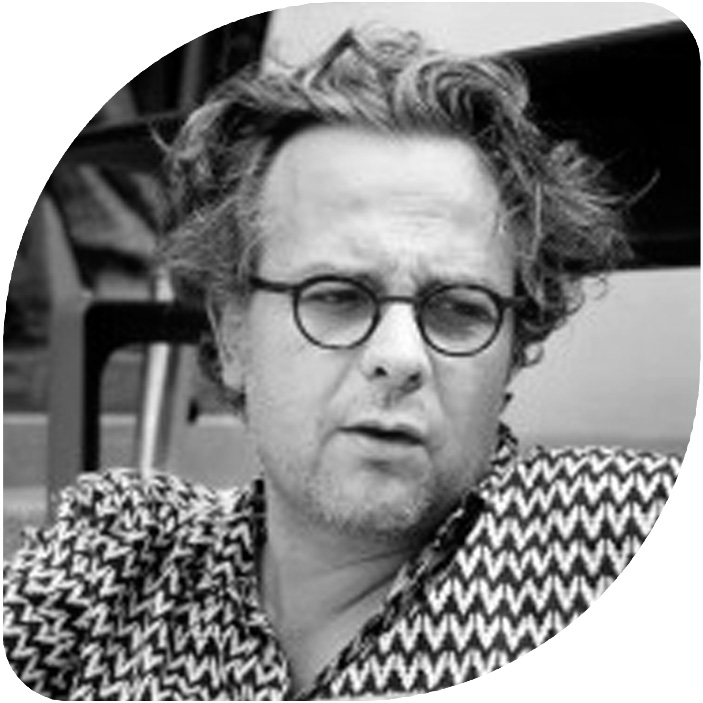 Lecturer 7
After completing a university degree in Art History, Sébastien Penfornis (born 1973) proceeded to formally train as an architect (EAB Rennes, TU Delft, EA Nantes). He spent 8 years collaborating with numerous practices in Rotterdam in the Netherlands (Schie 2.0, KWau, Made, Kaap3, West8) where, in an innovative and progressive environment, he explored various scales and typologies of landscape projects through urban and territorial reflections. As of 2006, he is co-founder and director of Taktyk (Paris/Brussels) and guest teacher at the ENSP Versailles (project department). Since 2012 he has been undertaking a PhD (Research by Design) with RMIT Melbourne (Australia) which explores through his practice the notions of "serendipity and bricolage" in transforming the landscape design process.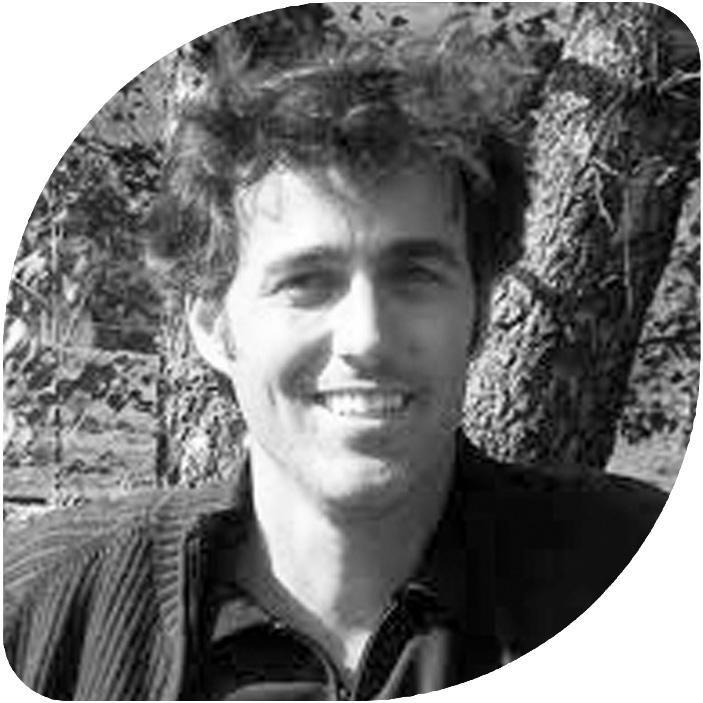 Lecturer 7
Craig Verzone is a registered landscape architect in the state Massachusetts (USA) and is a member of the Swiss Federation of Landscape Architects as well as the American Society of Landsape Architects. He co-founded the office Verzone Woods Architectes - paysage, urbanism, architecture in 1995 with architect Cristina Woods. Verzone and Woods have grounded their collaborative, multi-disciplinary practice in the Swiss Alps while also setting professional roots in Barcelona and northern Spain. Verzone studied landscape architecture at Cornell University and Urban Design at the Harvard Graduate School of Design and received the Rome Prize in Landscape Architecture from the American Academy in 1998. He has recently taught in the University of Virginia School of Architecture, L'Ecole d'ingénieurs et d'architectes de Fribourg, Switzerland as well as at the Harvard Graduate School of Design.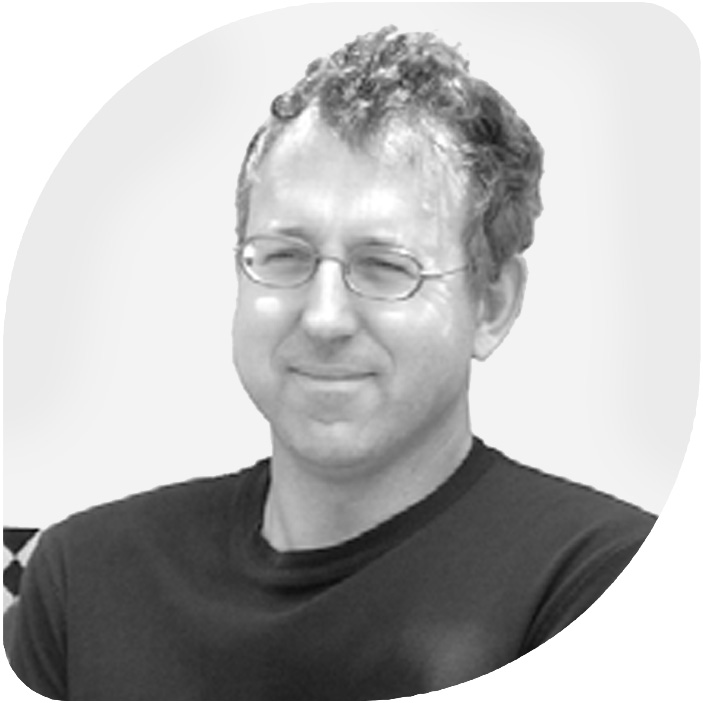 Lecturer 7
Teacher and landscape architect. Born in Ausburg (Germany): he graduated prom Munich polytechnic and has studied at Munich, Versailles and Italy. He has taught at the Munich Polytechnic, at the art academy in Berlin, and in Other Italian faculties as a temporary lecturer. From 2002 to 2006 he was director and associated professor of the Landscape architecture department of the University of Montreal. He collaborates with CUPEUM, Chaire Unesco of Paysage et Environment for their international activity and research into suburban landscapes. He has participated in the Bolzano Habitat research (2001), he directed the group Napoli Campi Flegrei of the international research Urban Catalyst of the EU. He collaborates with Sardinian region Landscape Observatory and has been president of the jury for Sardinian Landscape Prize (2007). He has written several articles on contemporary and historical landscape architecture which have been published in reviews and several books. He participated in 1992 in foundation of Topos Journal. Since 2008 he is a member of scientific committee of the "Città con vista" series. From 1995 to 2002 he has directed the Berlin office of Burger-Tischer and later the Tischer studio in Montreal (2002-2006). His projects include: the exterior of Dresden University, the garden exhibition park at Potsdam, experimental garden at Metis, Montreal and Padula (for Ortus Artis), Prizes include: Fontana Candida park in Rome (1st prize 2006) , Kaisaniemi in Helsinky (1st prize 2001) garden city of Hellerau (1st prize 1998), ex female concentration camp in Ravensbruck (1st prize 1998) and Hannover expo (4th prize 1996).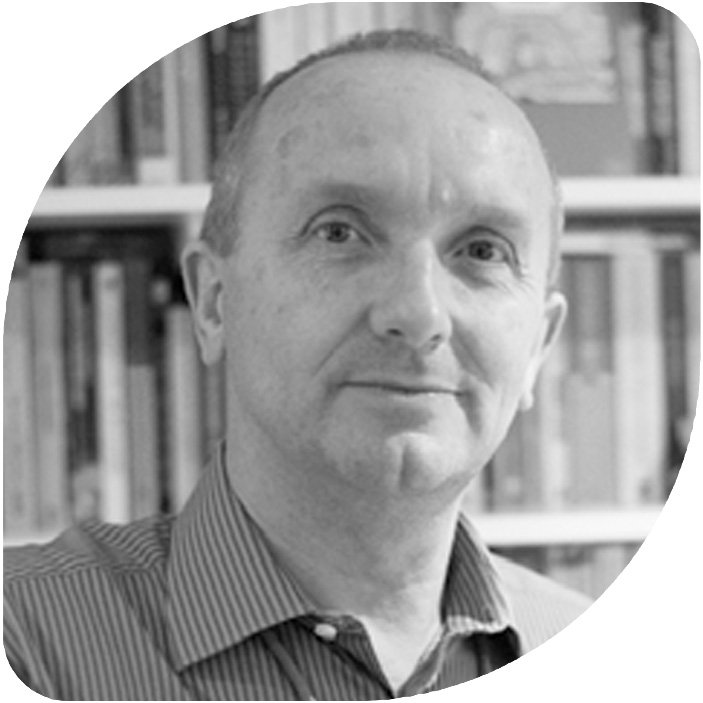 Lecturer 7
President, European Federation for Landscape Architecture. Vice-president, International Federation of Landscape Architects. Past president, the Landscape Institute, UK. Consultant Landscape Architect - specialist landscape manager. Nigel practices as an independent landscape consultant specialising in contract administration and project implementation. He has run his own specialist landscape management practice based in north London, UK, since the early 1990s. His clients include both national and international companies in both the private and public sectors. He teaches and lectures both nationally and internationally, promoting the profession across the globe.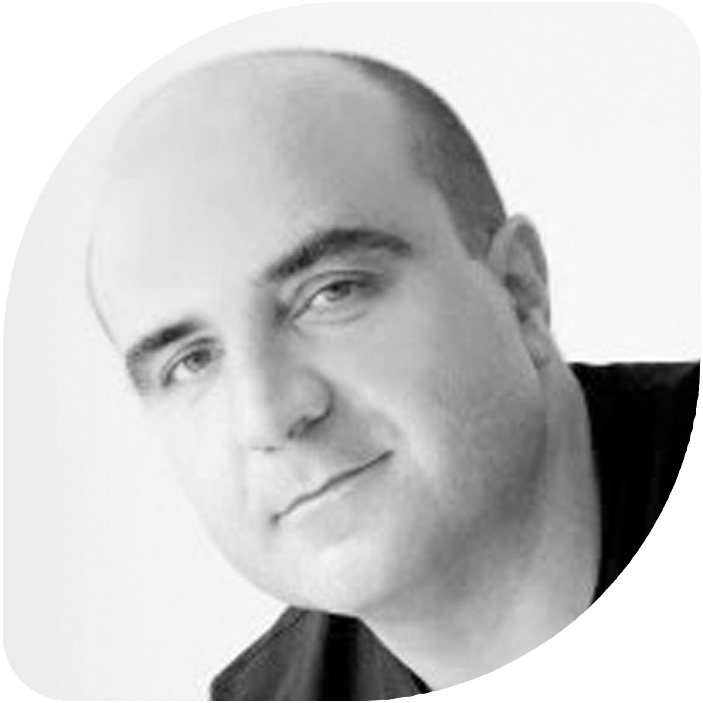 Lecturer 7
Vicente Guallart is the Chief Architect of the city council of Barcelona and founder of the Institute of Advanced Architecture of Catalonia (IAAC), which he directed during its first 10 years. Vicente Guallart is a pioneer of interaction between nature, technology and architecture, proposing new paradigms based in urban, social and cultural conditions emerging from the information society. From this position, he has explored the emergence of a new kind of urban development linked to the concept of the Metàpolis (a term coined by the French sociologist François Ascher), as a discontinuous metropolis that calls for the project design of both the constructed and the natural. He also created his own professional studio, Guallart Architects, now directed by Maria Diaz, a widely recognized architectural practice achieving numerous international awards, as well as participating in several one-man and collective exhibitions. He is the author of numerous books, including GCeoLogics, Socióôpolis, Media House Project and Geocat, and co-author of the Metàpolis Dictionary of Advanced Architecture, the research study HiperCatalunya, and editor of the book Self-sufficient Housing.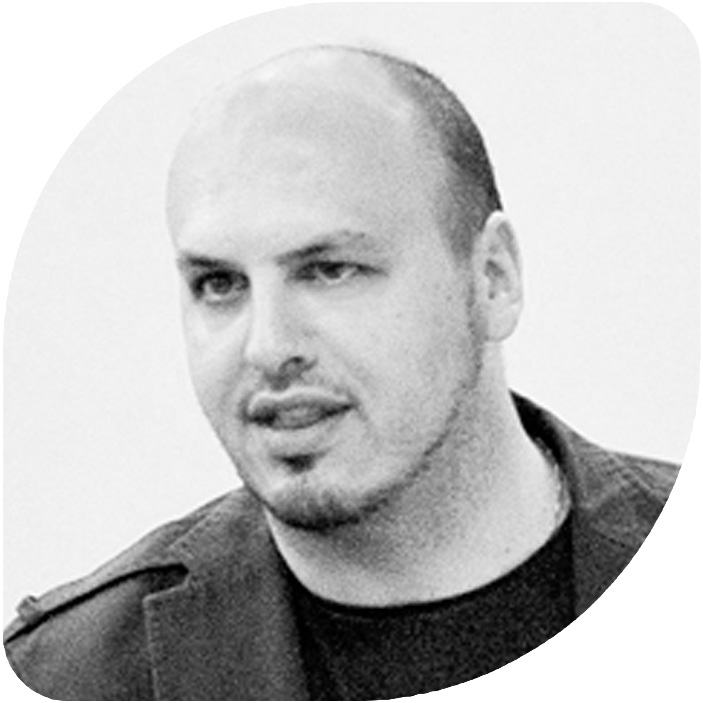 Lecturer 7
Chief Architect of Expo Milano 2015, after having signed the Site Masterplan, is now Thematic Spaces Director. Research-worker and Assistant Professor in Landscape at Milan Politecnico. Graduated with honours, Phd in Urban Projects and Policies. Prizes and fellowship winner attended internationals seminars and study experiences at architectural firms e.g. Steven Holl, Albert Viaplana and Enric Miralles. Coordinator of Architecture&Land Ambient Design Laboratory carried on an intense research activity on urban and social landscape. City Planning advisor at Comune of Milano, he worked on the OMA/AMO Bovisa Masterplan and on the CityLife project with Daniel Libeskind, Zaha Hadid and Arata Isozaki. He exhibited at Venice Biennale 2002, 2004 and 2012 and at Beijing Biennal 2006. Writes on various reviews and periodicals of urbanism and architetcture.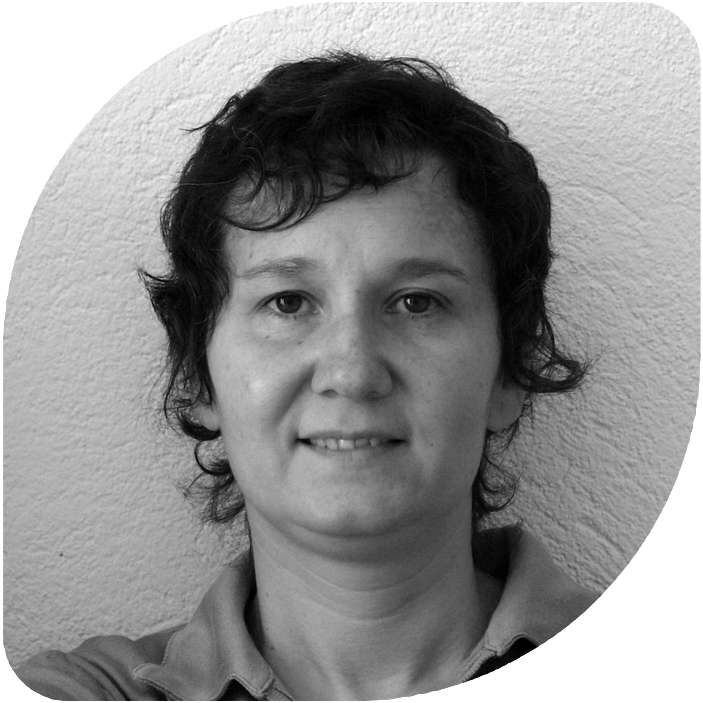 Lecturer 7
Ramon Bosch and Bet Capdeferro are graduate architects of the Escola Tècnica Superior d'Arquitectura de Barcelona (ETSAB). Bet Capdeferro followed the Masters in Landscape Architecture from the Fundació Politècnica de Catalunya. ln 2003 they founded the office bosch.capdeferro arquitectures in the town of Girona. Their professional activity has progressed in parallel to teaching in Barcelona, Zurich and Girona, supporting from the fields of theory and research the development of design and construction processes. Their work has been recognized with the FAD prizes and selected in several editions of the European Landscape Biennial. They were awarded with the Young Catalan Architects Prize in 2002 and Girona's Architectural Prize in 2010 and in 2012. ln 2011 they were awarded with the Interior Design ASCER Ceramics Award and the Emerging Architect Special Mention of the European Union Prize for Contemporary Architecture - Mies van der Rohe.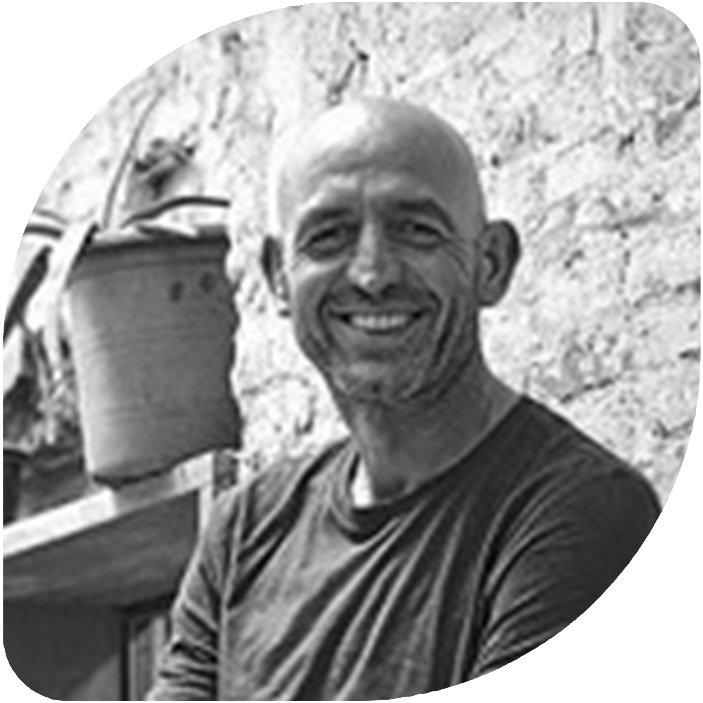 Lecturer 7
Alejandro Giménez Imirizaldu, architect and town planner. Studied in Barcelona ETSAB and was professionally raised by Beth Cali, Manuel Solè Morales, Enric Miralles and Manuel Ruisánchez amongst others. Teacher at Barcelona Architecture School Town Planning department, Pompeu Fabra and Salamanca Universities. Runs his own practice since year 2000 in a Wide range of fields that include ephemeral architecture and exhibitions, furniture and interior design, building and restoration, urban and land art and, mainly, town planning studies. Founder and director of RACONS PÚBLICS, an internatonal competition that has is running its third edition in Barcelona, and the first in Bilbao, dealing with small scale urban issues that require creative tools and approaches other than the formal.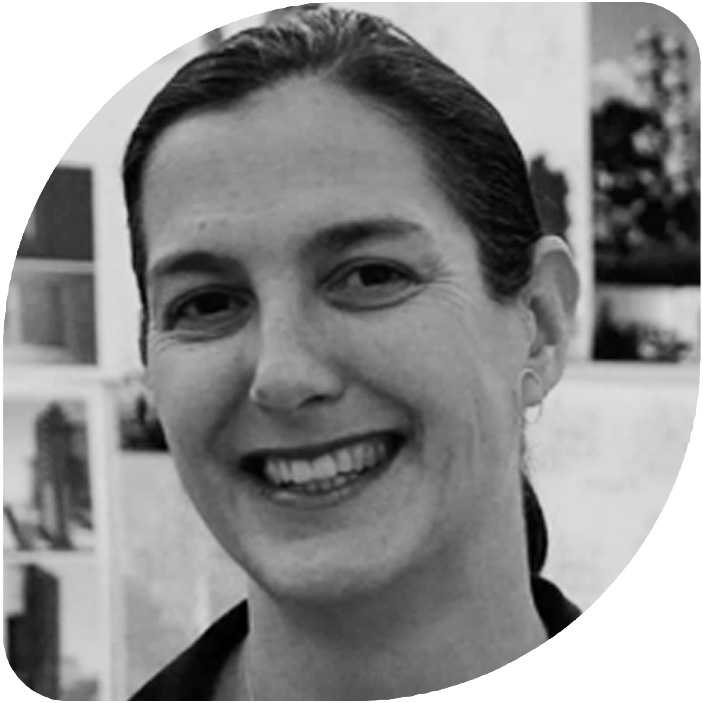 Lecturer 7
Dr. SueAnne Ware is a Professor of Landscape Architecture and the Deputy Dean of Research at RMIT University in Melbourne, Australia. Her awarded built projects, scholarly and professional publications, have contributed to a growing discourse in landscape architecture and design research. Ware with Julian Raxworthy, co-authored: Sunburnt: Australian Practices of Landscape Architecture, Amsterdam: Sun Publishing (2011). Her design project, the SIEVX Memorial, Canberra (2007-2008), examines the plight of a group of 400 "illegal" refugees, mainly Afghan and Iraqi women and children, who drowned off the coast of Australia. It was recently awarded a National AILA award for design innovation.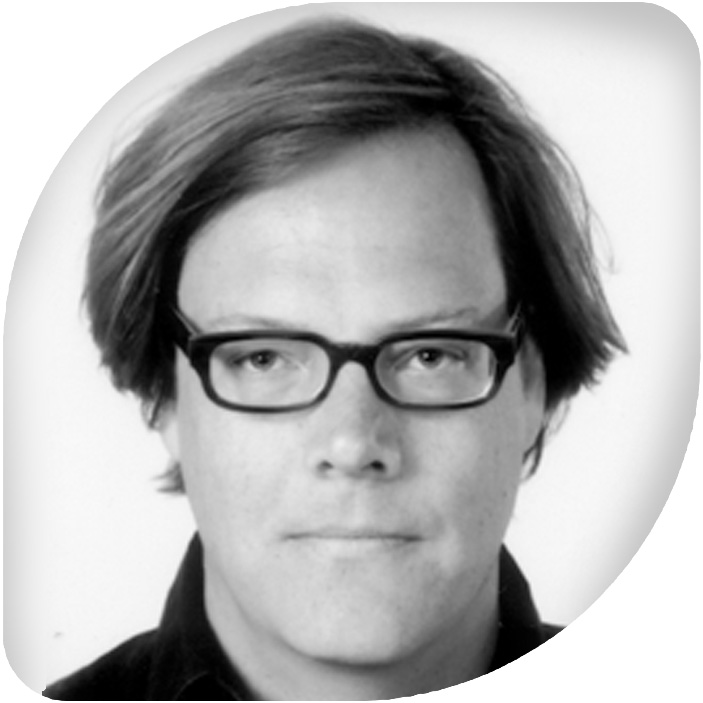 Lecturer 7
Jorg Sieweke (b.: 1968) is a registered landscape architect and urban designer in Berlin. His design practice _ scapes has received numerous prizes and awards. He published widely e.g. Atlas IBA Hamburg to help conceive the agenda for the IBA 2013. Sieweke taught at various schools in Dresden, Berlin, and Stuttgart, since 2009 he serves as Assistant Professor at the University of Virginia. He directs the design-research initiative ParadoXcity investigating the particular adaptations of Delta Cities struggling for stability in swampy ground. Comparative research on New Orleans and Venice allow critical insights in the ongoing process of modernization and the urban metabolism.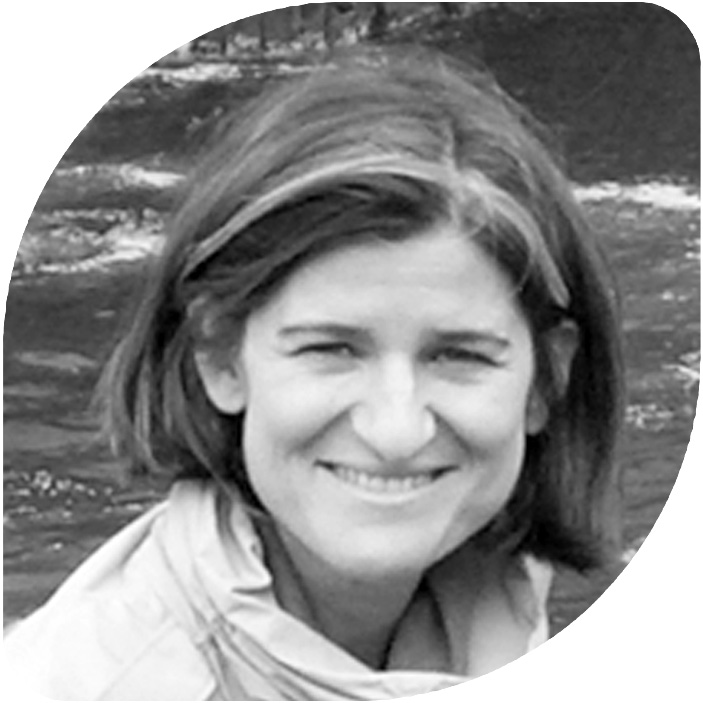 Lecturer 7
Higher degree in Landscape Architecture from the University of Evora (Portugal) where she conducted her doctoral thesis, Bachelor of Architecture from the University of North London (England), Master in Gardening and Landscape architecture (UPM) and Master in management and maintenance of parks, gardens and public spaces (Centro Superior de Arquitectura Fundación Antonio Camuñas de Madrid). She is a member of the Spanish National Committee of ICOMOS (International Council for the defense of Monuments and Sites), Cultural Landscapes Committee ICOMOS / IFLA, and representative of the Spanish Association of Landscape in EFLA and IFLA. She has been lecturer in several universities (Technical School of Architecture of Madrid, Universidad Europea de Madrid, University of Granada, etc..). She is founding partner of CITEREA landscape architecture office, specialized in studies landscape, environment, spatial planning and design. They developed activities and projects for which she has received awards both in Spain and in Other countries (Belgium, France, Italy, etc..). Author of numerous articles and publications, the last of them The World Heritage Cultural Landscapes, published by UNESCO (2012).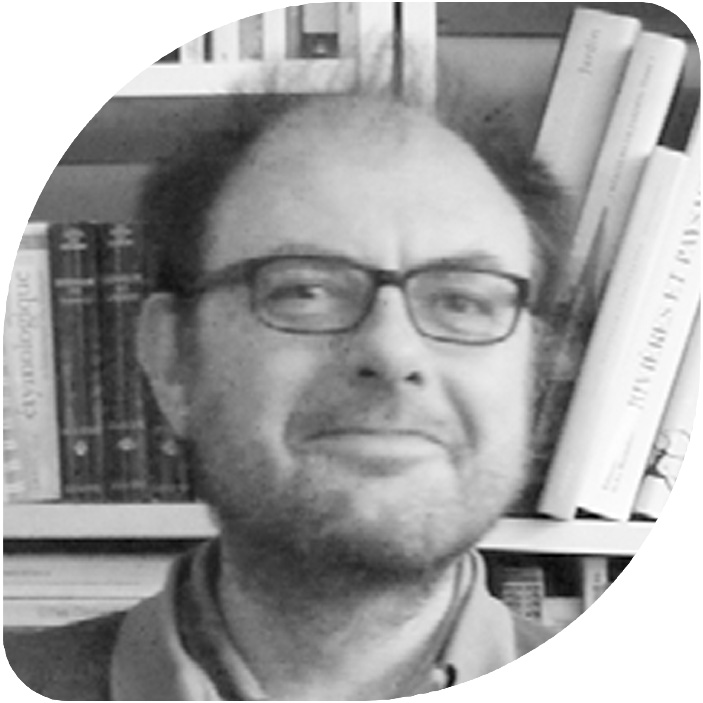 Jury Rosa Barba 1, 2 , 3 and 4
Born August 9th, 1961 in Courbevoie (Hauts-de-Seine, France). Study landscape in DPLG (ENSP Versailles). He is co-founder and co-editor with Catherine Mosbach of the review Paysages Pages since 1986. Directs Phusis atelier, landscape architects in Paris since 1990. He is Landscape architect in the National committee since 1995. Associate professor of the National School of nature and landscape of Blois from 1999. He is also a delegate of the FFP at IFLA Europe Region.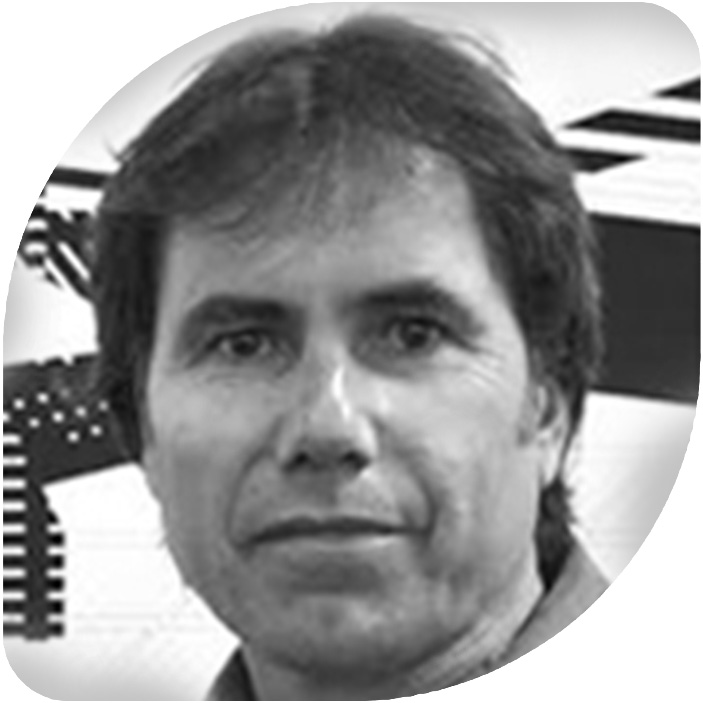 Lecturer 7
Architect by ETSAB since 1993, ph.D Architect. 2012: "Catalysts of Urbanity". Distinguished academic activities: Visiting Professor, Sam Fox School of Architecture, Washington University, St. Louis, MO, USA. (2009); Assoclate Professor of Urban Planning department at the School of Architecture of Barcelona from 1999-2000; Professor at the Master "Housing S.XXI" of ETSAB since 2007; Professor of Project design of the polytechnic School of Alicante, EPS, from 2003 to 2006. Distinguished Awards: "Munich" Store in La Roca del Vallès (2010), First prize in the "Annual Commercial Space Award" of the "9th Modern Decoration International Media Award" o China 2011, Facade Project and new access of Manresa City Council building (2008), First prize o Contractworld Award 2010, Selected for the exhibition "On-Site: New Architecture in Spain" (2006) MOMA, New York, Finalist for the Saloni Award 2009: Special Mention, Finalist for the Enor Award 2009, "Hotel Ciutat" Igualada (2004 ASCER interior Award 2004 First Prize of architecture and equipment of the IV BACC Central Counties 2006; "Sita Murt" Shop at Avinyó street ln Barcelona (2002), International Contractworld Award 2002, First Prize of interior design architecture in 2003, Nursery of Creixell (2001), FAD ARCHITECTURE PRIZE 2001, First prize AJAC 2002, parapharmacy Dr. Pasteur in Igualada (2001), FAD INTERIOR PRIZE 2001.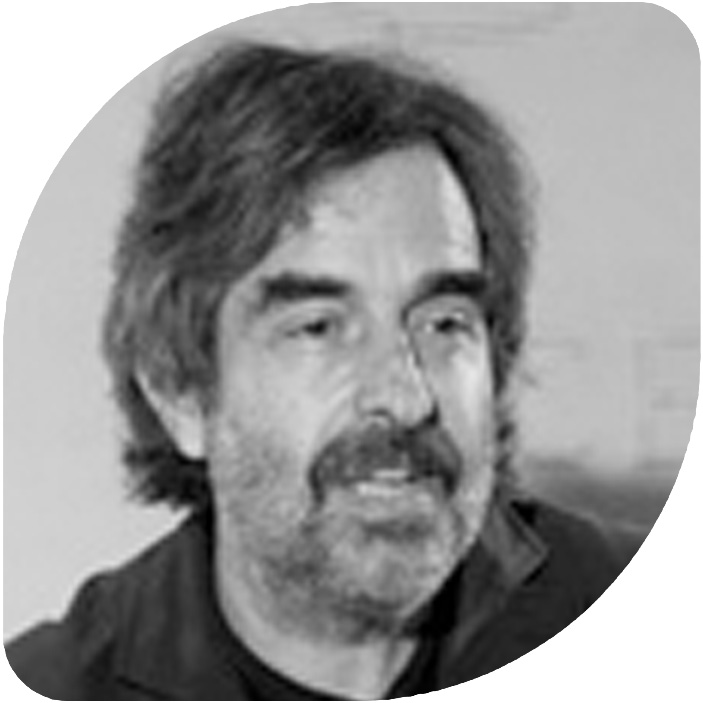 Lecturer 2 and 7
PhD Architect, Professor and Director of the Department of Urban and Regional Planning at the Polytechnic University of Catalonia. Member and founder of JORNET_LLOP_PASTOR Architects, with whom he has received, amongst others, the following acknowledgment: National Planning Award 2006 from the Spanish Ministry of Housing for the plan of "La Mina" neighborhood's transformation in Sant Adrià de Besos (Barcelona). The Catalonia Prize for Urban Development 2009 for the plan of economic activity of "Ca n'Alemany" in Viladecans (Barcelona). The European Prize for Urban Development 2010 (EUROPEAN URBAN AND REGIONAL PLANNING Achievement Award 2010), awarded by the European Council of Town Planners of Regions and the European Union for "La Mina" neighborhood's transformation in Sant Adrià de Besos (Barcelona). Planning Award of XI Spanish Architecture and Urbanism Biennale 2011 for the Municipal Urban Development plan of Montemeló (Barcelona).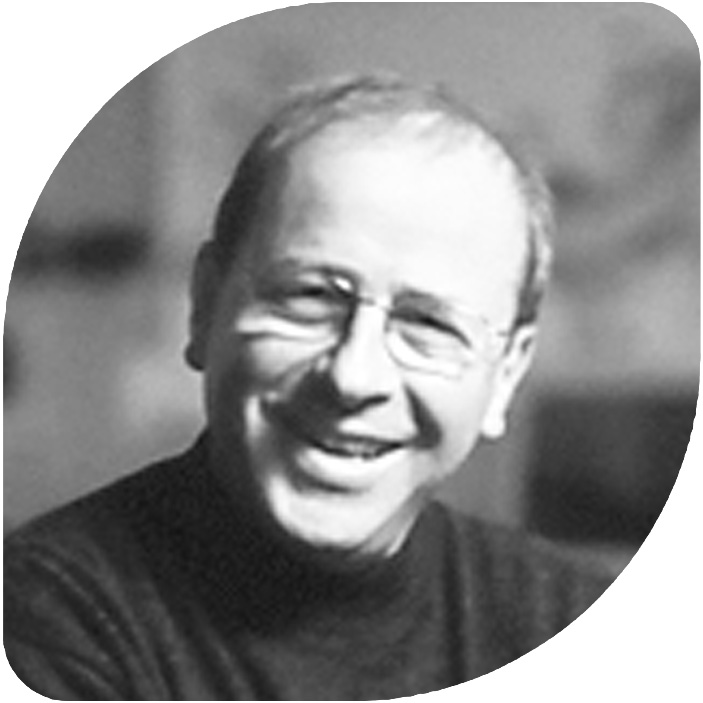 Lecturer 2 and 7
Landscape Architect, co-founder with L. Vacherot landscape architect DPLG of Latitude Nord Studio, one of the most awarded Landscape professionals (National Grand Prix in Germany, in France and 1st «International Urban Landscape Award»), Professor at ENSP in Versailles.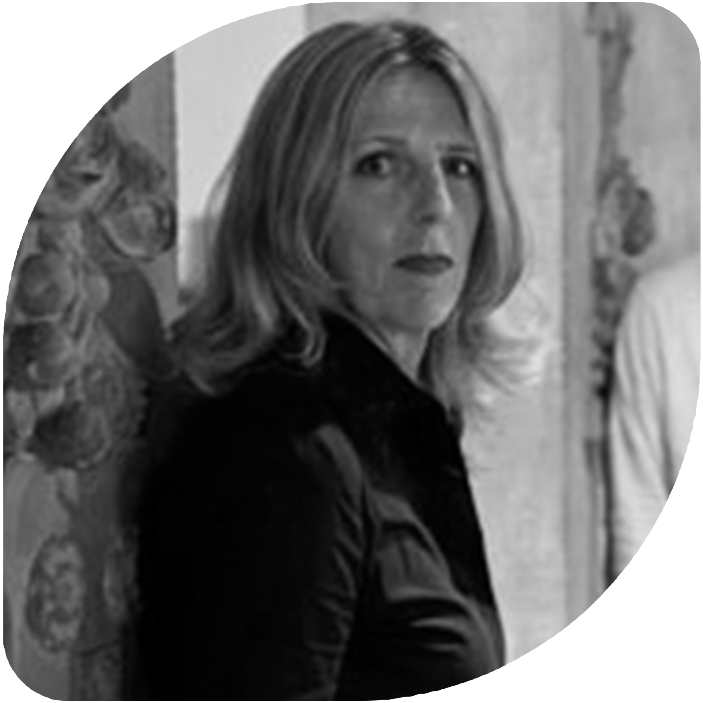 Lecturer 1 and 7
Marieke Timmermans educated as a landscape architect at the Amsterdam Academy of Architecture (1994). ln 1998 she founded the agency Landscape Architects for Sale (LA4sale) with Pepin Godefroy. Since 2008, it will focus as Director of Indewei BV on building development in the landscape. She is Head of the department of Landscape at Academy of Architecture Amsterdam.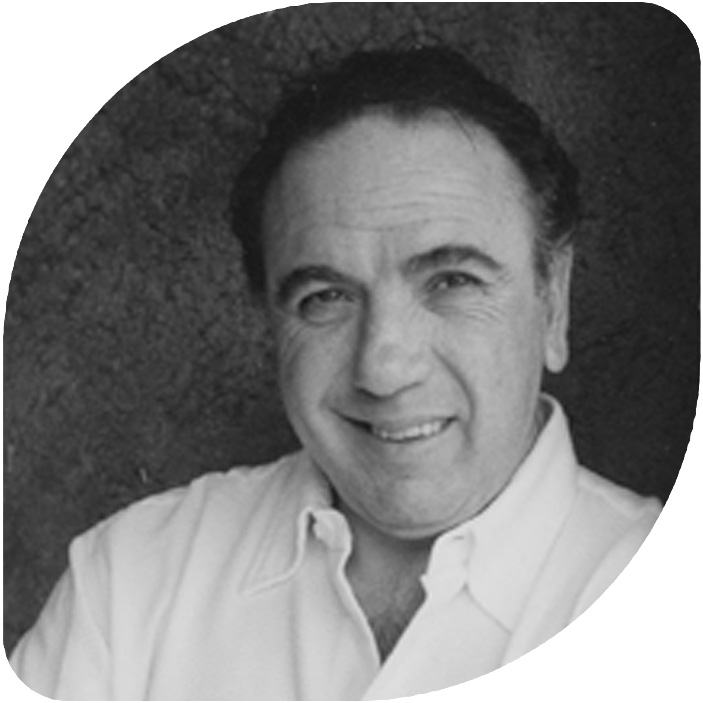 Lecturer 8
Antonio Presti is a Sicilian artist-patron, who decided to dedicate his whole self for the triumph of art and culture in all its forms. President of the Foundation Fiumara d'Arte, has been engaged for years in Italy and around the world to create awareness related to culture, but above all a spirit of ethics, which is formed through a different relationship with their beauty. Among the initiatives: the creation of the park of sculptures in the Valley of the Nebrodis in Sicily Fiumara d'Arte, the Museum of Contemporary Art Atelier sul Mare (Castel di Tusa, ME), etc.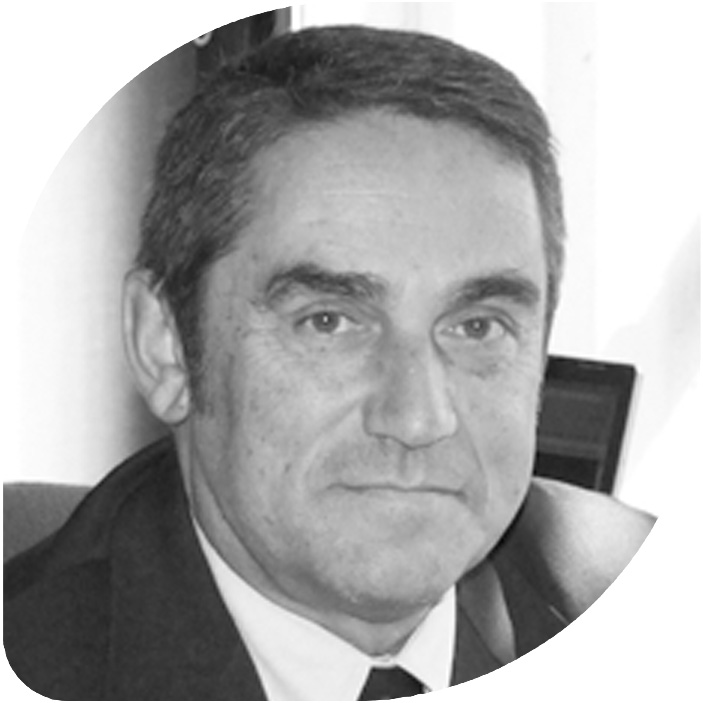 Ramon Torra is an architect from the ETSAB (1980). He is manager of the Barcelona Metropolitan Area since July 2011 (between 2008 and 2011 called the Association of Municipalities of the AMB). CEO of IMPSOL since October 2008. He has been a municipal architect and Director of Territorial Services at the Granollers City Council (1982-1992).
As Director of Technical Services of the Association of Municipalities of the Metropolitan Area of ​​Barcelona, ​​the projects developed under his direction that have received different professional recognitions: FAD Awards in different editions, Catalonia Construction Award 2007, ATEG 2002 Awards, International Prize Barbara Cappochin 2005 (Padova), Prize AIA Continental Europe 2000, Construmat Prize 2007, II Rosa Barba Landscape Prize 2000 and 2002, among others.
He drafted different planning figures, such as the General Plan for Granollers, Partial and Special Plans among others, as well as various public space and architectural projects.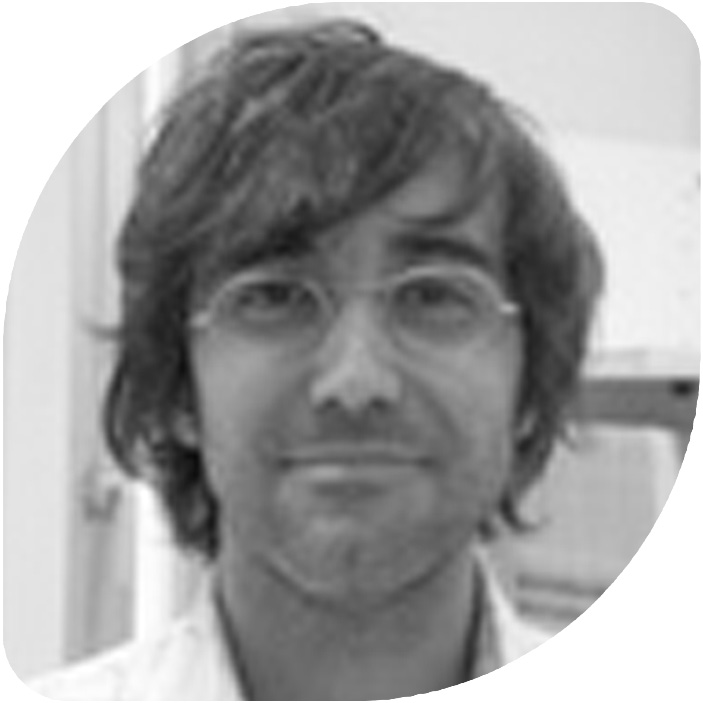 Lecturer 8
Francesc Muñoz. PhD in Geography and Professor in the Autonomous University of Barcelona since 1995. He is specialized in urban design and design of territorial strategies; he has participated in different tasks of European Council related to these questions. Now, he is director of the Observatory of Urbanism and the Master of Interventions and Landscape Management, both in the Autonomous University of Barcelona.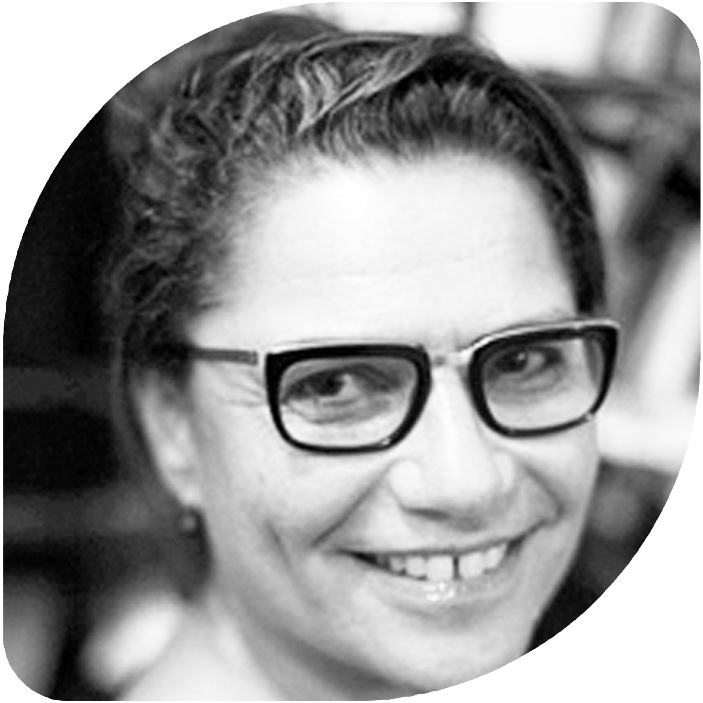 Lecturer 8
Yael Moria-Klain is a Professor of landscape architecture at the Technion – The Israel Institute of Technology, Haifa. She is a practicing landscape architect and is partner at Moria-Sekely Landscape Architecture, the firm behind many of Israel's major urban landscaping projects. Moria-Klain is a researcher and curator in the architecture and public space field. She received her master's degree in Architecture & Urban Culture from the Universitat Politècnica de Catalunya.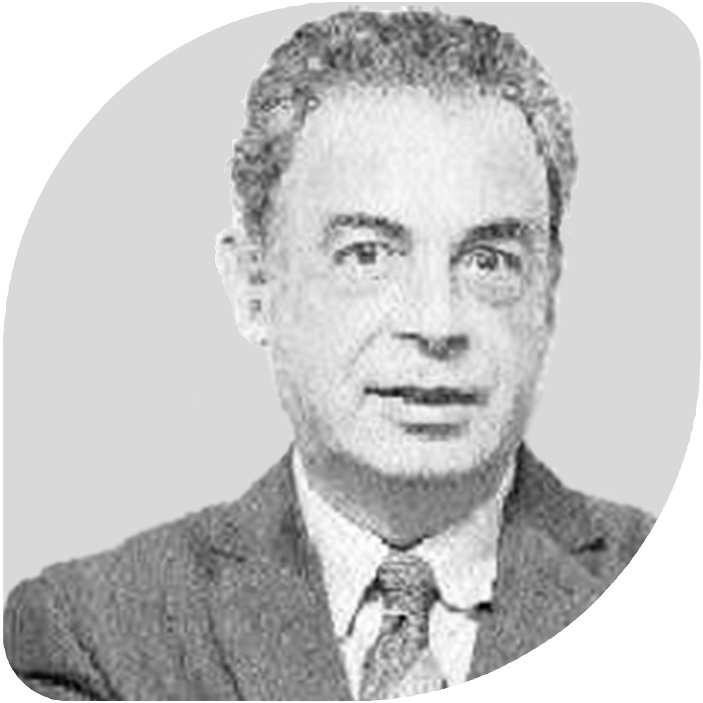 Lecturer 8
Born in Barcelona in 1955. Enric is architect and professor of History of Art and Architecture in the School of Architecture of Barcelona. He has curated several exhibitions. He has many texts published in magazines: Carrer de la ciutat, Insula, Rey lagarto, Dyonisos, Arquitecturas bis, Casabella, etc.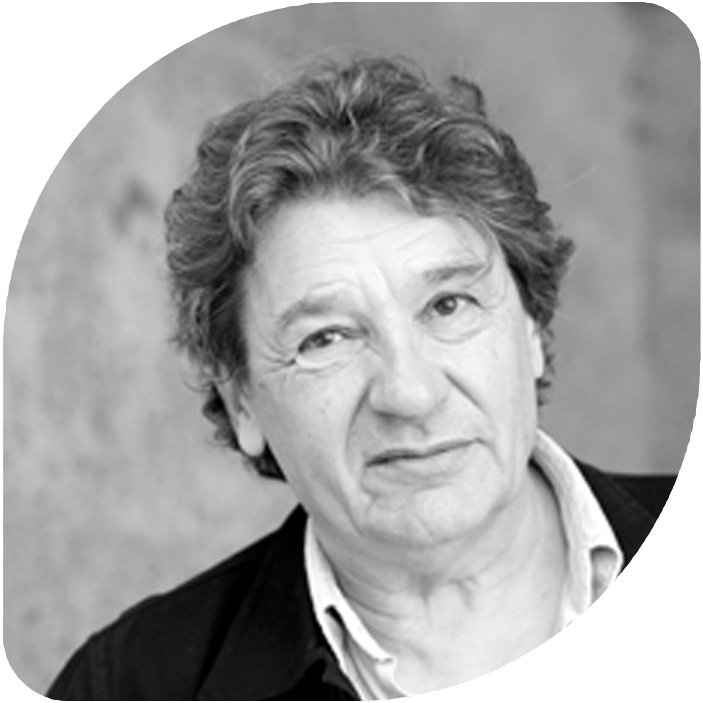 Lecturer 8
Urbanist, writer. Former editor of Cahiers du CCI and Monumental, he was program adviser at France Culture and director of studies at the National School of Industrial Creation and professor at the National School of Nature and Landscape. His publications include: "Un amateur d'architecture", L'Imprimeur, 1994 "Regarder le paysage", Gallimard, 2010 "Histoires d'espaces", Sens & Tonka, 2012 "Un monde avant", Bourgois, 2013.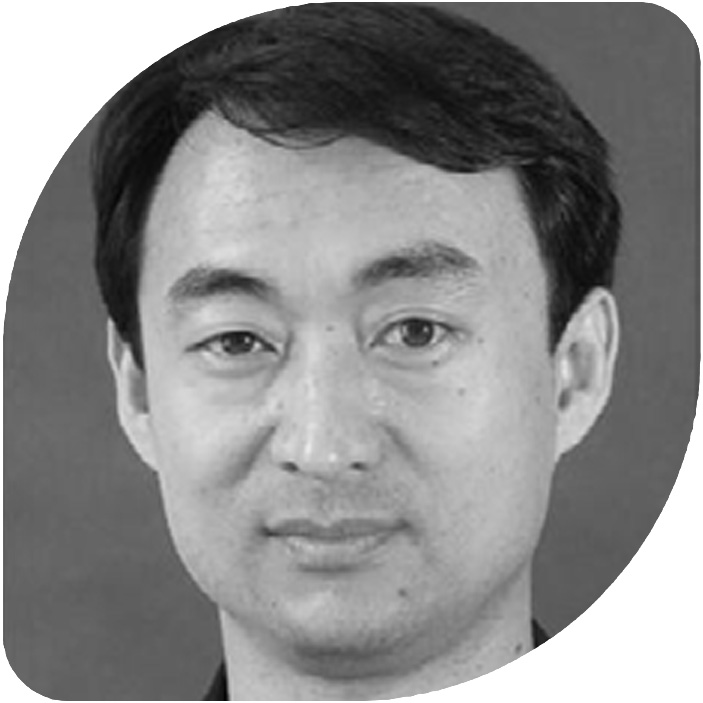 Lecturer 8
Mr. Sun Libo was born in August 1963. He is senior economist, and won the special allowance of the State Council, the Leading Talents Award of National Press and Publication Administration, now works as Vice President of China Architecture & Building Press.Mr. Sun Libo has been engaged in publishing management for a long time, primarily in charge of production and quality management. He devoted himself to promote the standardization & normalization, openness and fairness in publishing field.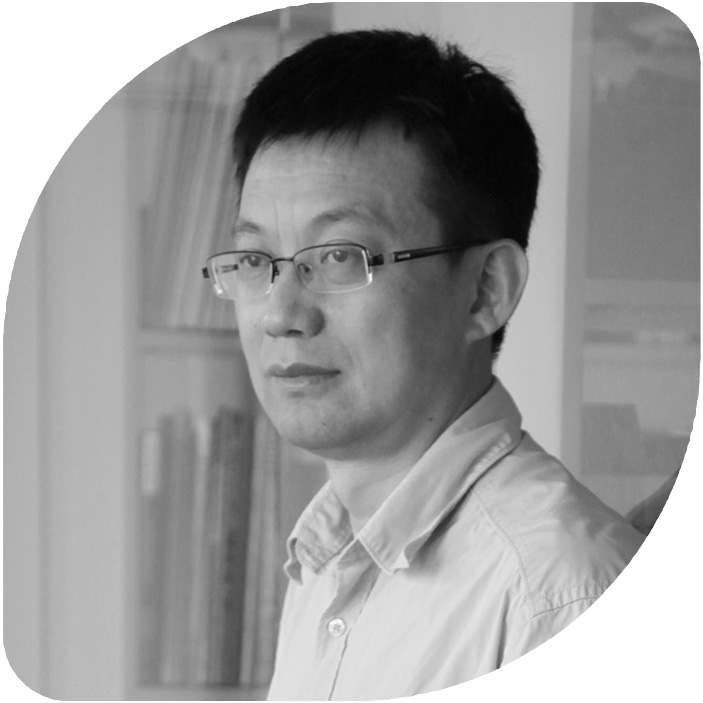 Xiangrong Wang is professor of School of Landscape Architecture, Beijing Forestry University, founder and principal of Atelier DYJG, vice president of Chinese Society of Landscape Architecture (CHSLA) (2008-18), chairman of Territorial Landscape Committee, CHSLA, vice chairman of Education Committee, CHSLA, the editor-in-chief of Chinese Landscape magazine, the founding editor-in-chief of Landscape Architecture journal, and Fellow of Landscape Institute of UK.
He obtained BLA from the College of Architecture and Urban Planning of Tongji University Shanghai in 1983, MLA from School of Landscape Architecture of Beijing Forestry University in 1986, and Dr.-Ing. from the Dept. of Urban and Landscape Planning at Kassel University, Germany, in 1995.
He has published a total of 22 monographs, edited books and translations. His practical projects have won 2 Honor Awards in Planning and Analysis category and 1 Honor Award in Landscape Design category from American Society of Landscape Architects, 1 award and 3 shortlisted mentions from Landscape Institute(UK), 10 National Landscape Awards from British Association of Landscape Industries, 22 Planning and Design Awards from International Federation of Landscape Architects APR/AAPME, 4 First Prizes and 7 Second Prizes for Planning and Design category from CHSLA and more than 10 other awards.
 
Back to International Landscape Architecture School Prize Jury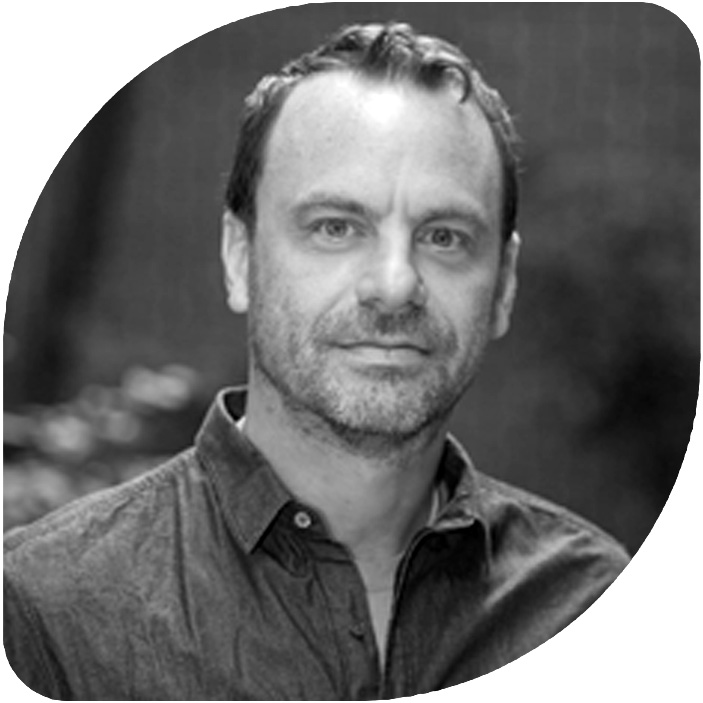 Lecturer 8
Brad has been the editor of LAM since April 2010, when he joined ASLA and began a total redesign of the magazine during its 100th year. Before coming to LAM, he worked as a freelance writer for 10 years, including six years as a contract reporter for the New York Times. He was also a contributing editor to Architect and I.D. magazines during that period. His design journalism career began in 1993 when he joined the magazine Architecture, where he eventually became a senior editor and then editor-at-large until the magazine closed in 2006. In 1992, he began reporting for the weekly Washington City Paper, and served as the paper's arts editor from 1997 to 2000.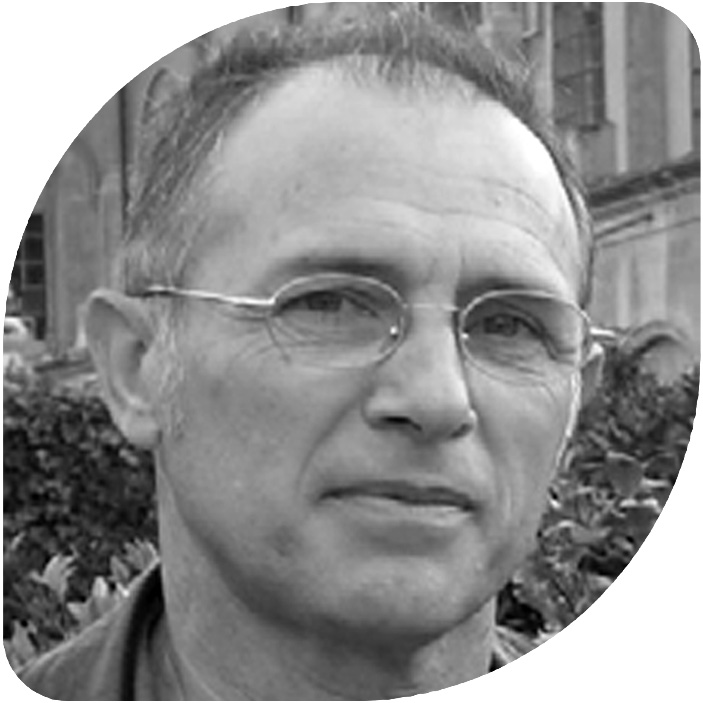 Lecturer 8
Architect from the School of Architecture of Valencia since 1977. Professor at the Department of Urban in the School of Architecture of Valencia. Editor and Director of Projects of architecture and landscape since 1997. Organizer of workshops in landscape architecture since 1997. Member of the Agrupación arquitectes pel paisatge of COACV. Funder and Coordinator of the magazines in landscape architecture "paisea" and "paiseaDos".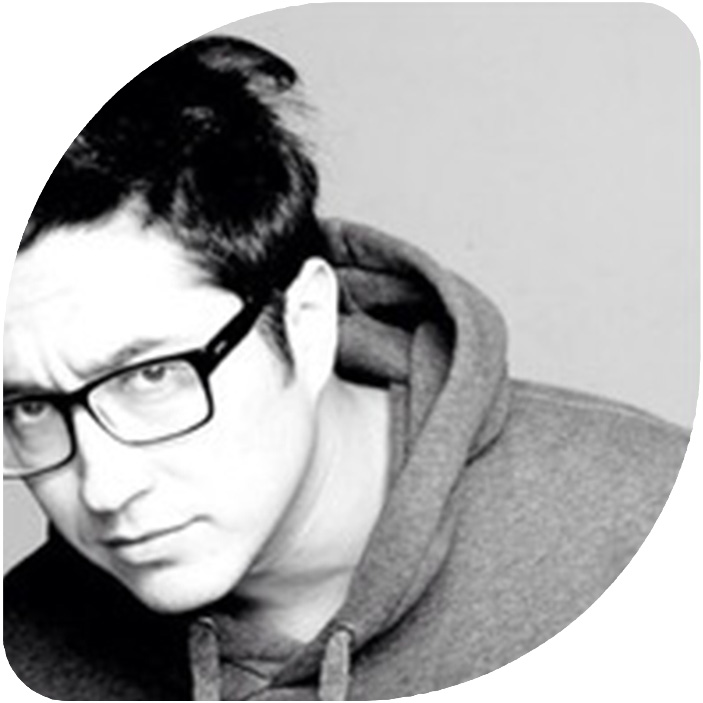 Lecturer 8
Architect, Pontificia Universidad Católica de Chile, 1999 has taught in the schools of architecture at the Universidad Diego Portales, Universidad Andrés Bello and the Pontifical Catholic University of Chile. Alongside his teaching has collaborated on studies of Rodrigo Pérez de Arce, Teodoro Fernández, Mathias Klotz and Cecilia Puga. He is co-author of the project for the new Crypt of the Cathedral of Santiago (2006) and the expansion of the Library UC Campus Lo Contador (2007). He is currently director and editor of Ediciones ARQ y he has published more than forty articles on several contemporary Chilean architecture magazines.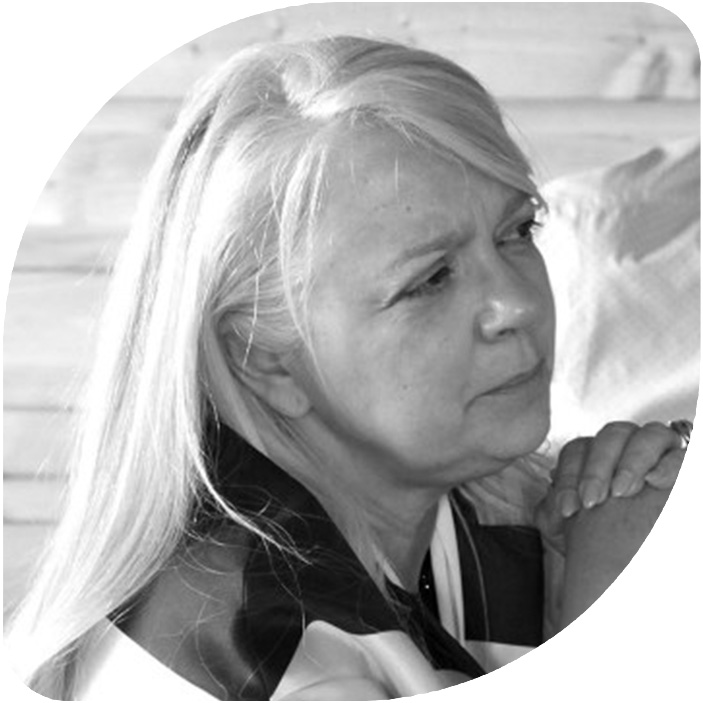 Novella Cappelletti - PAYSAGE
Lecturer 8
Company President PAYSAGE Promoting Development of Landscape Architecture Director International Journal TOPSCAPE.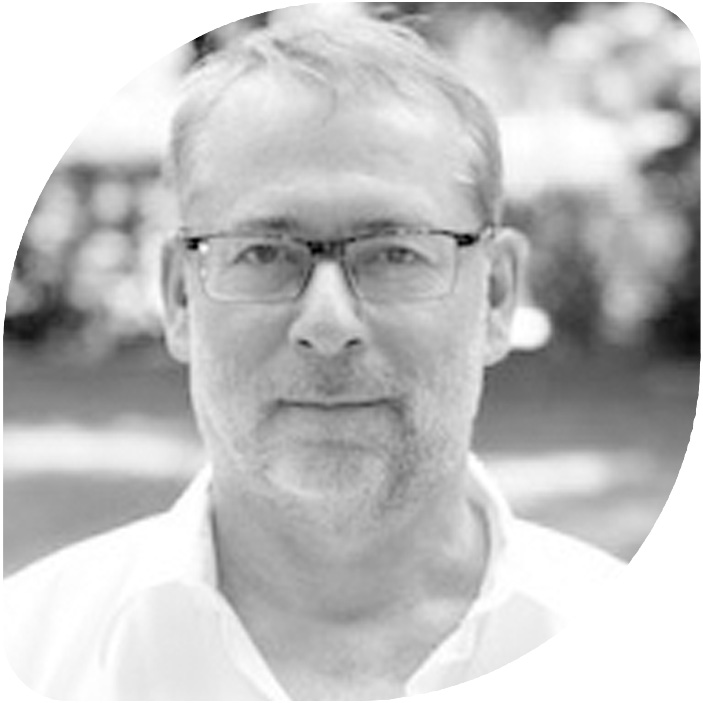 Lecturer 7 and 8
Robert Schäfer, born 1954 in Germany, is Editor-in-Chief of Topos. He studied Landscape Planning at the Technical University, Berlin and Journalism at the University of Stuttgart. Robert Schäfer founded Topos as the European Review of Landscape Architecture in 1992 and in 2005 Topos became The International Review of Landscape Architecture and Urban Design. Since 1984 he has also been editor-in-chief of Garten + Landschaft, a German language journal of landscape architecture. Robert Schäfer has been based in Munich, Bavaria since 1982.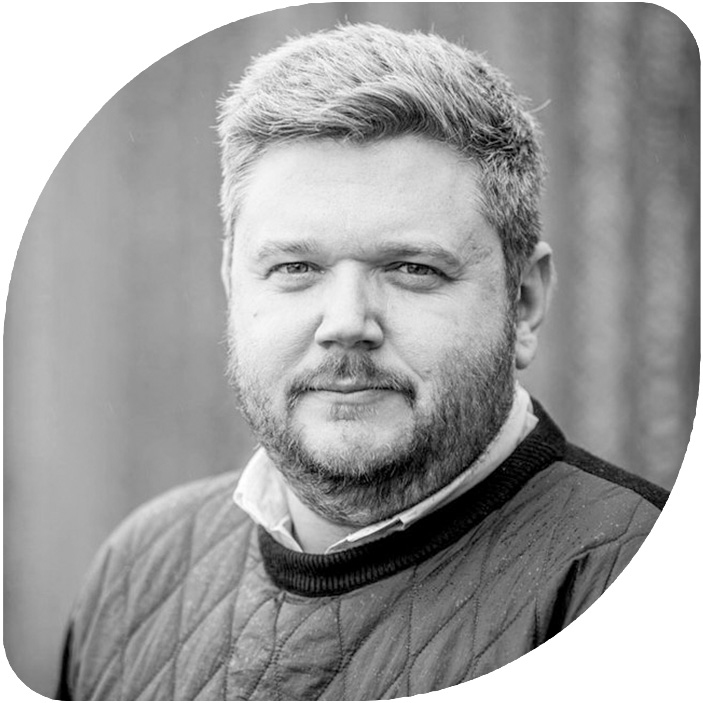 Lecturer 8
Cameron Bruhn is the editorial director of Architecture Media, Australia's leading publisher for the architecture and design community. He holds a Bachelor of Architecture from the University of Queensland and is undertaking a practice-based PhD at RMIT University. He has twice been a member of multidisciplinary teams shortlisted for the creative directorship of the Australian pavilion at the Venice Biennale of Architecture and in 2010 was a member of the jury for the Australian Institute of Architects' National Architecture Awards.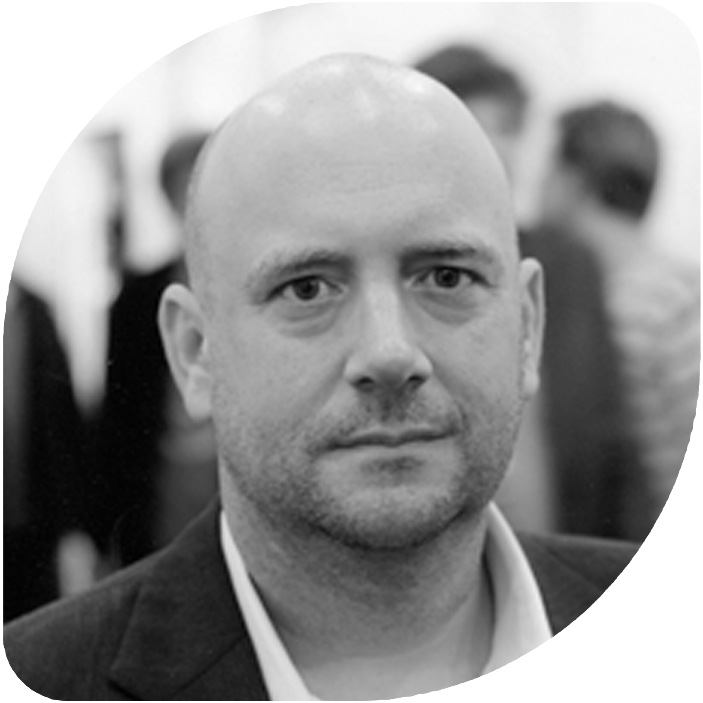 Lecturer 8
Reed received a Master in Landscape Architecture from the University of Pennsylvania and an AB in Urban Studies from Harvard College. He is currently Associate Professor in Practice of Landscape Architecture at the Harvard University Graduate School of Design. He is the founding principal of Stoss. His innovative, hybridized approach to public space has been recognized internationally. He is co-editor of a recently released volume of research and drawing, titled Projective Ecologies.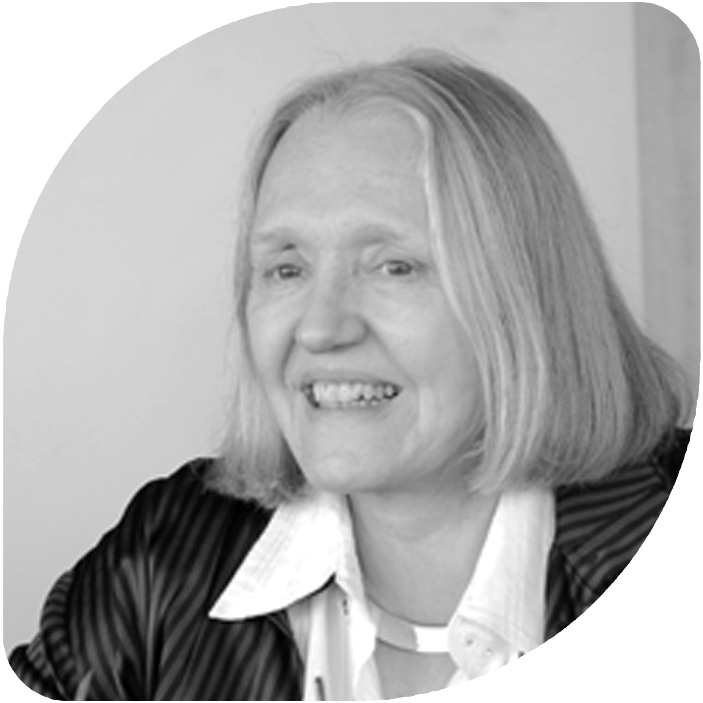 Lecturer 8
Saskia Sassen is the Robert S. Lynd Professor of Sociology and Co-Chair, The Committee on Global Thought, Columbia University (www.saskiasassen. com). She is the author of several books. Her forthcoming book is Expulsions: Brutality and Complexity in the Global Economy (Harvard University Press 2014). She has received diverse awards, from multiple doctor honoris causa to being chosen as one of the Top 100 Global Thinkers by Foreign Policy, Top 100 Thought Leaders by GDI-MIT, Top 50 Global Thinkers Prospect Magazine 2014, and receiving the 2013 Principe de Asturias Prize for the Social Sciences.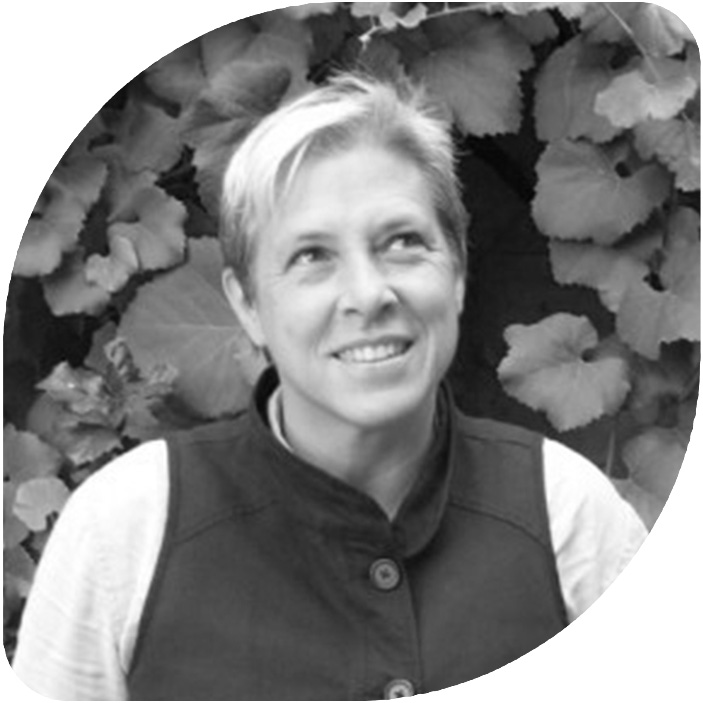 Lecturer 8
Kristina Hill received her Ph.D. from Harvard University. She is an associate professor at the University of California, Berkeley. Professor Hill's work addresses urban ecological dynamics in relationship to physical design and social justice issues. She was honored as a Fellow of the Urban Design Institute in New York, and has conducted research in Stockholm, Sweden, as a Fulbright Scholar.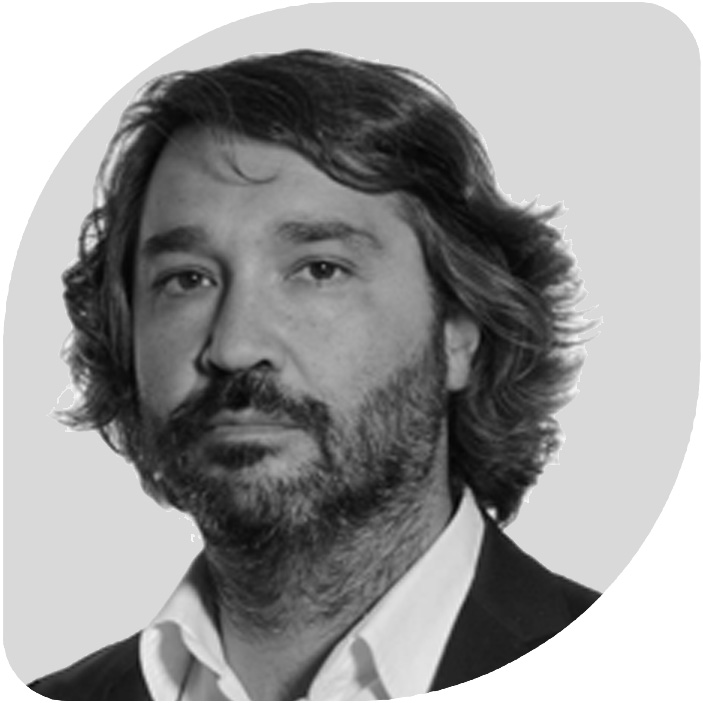 Martin Rein Cano - TOPOTEK1
Lecturer 8
Martin Rein-Cano was born in Buenos Aires in 1967. He studied Art History at Frankfurt University and Landscape Architecture at the Technical Universities of Hannover and Karlsruhe. He trained in the office of Peter Walker and Martha Schwartz in San Francisco. In 1996 he founded TOPOTEK 1. Martin Rein-Cano has been appointed as a guest professor in Europe and North America. He frequently lectures at internationally renowned universities and cultural institutions and regularly serves on competition juries. He partakes in a wide variety of international projects and has achieved the first prize in various competitions. Several professional books and articles have been published exclusively on his work, which has been honoured with many awards and prizes.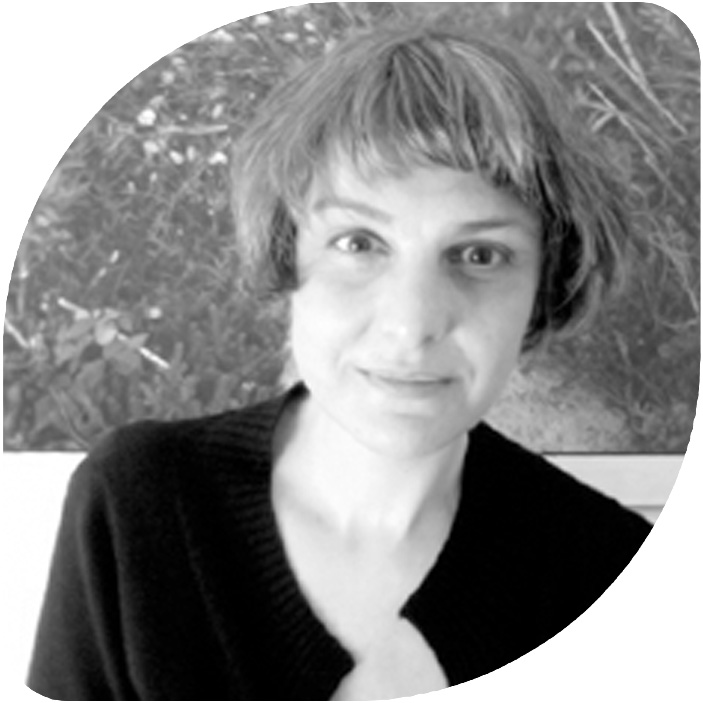 Anna Lambertini - Studio Limes
Lecturer 8
Architect specialized in Garden Art and Landscape Architecture, Phd in Landscape Architecture, lives in Florence. She obtained the European Master in Architectonic and Urban Restoration at the E.T.S.A.M. (Madrid), the ICOMOS-IFLA diploma in Historic Garden Conservation and the qualification of Historic Garden and Park Restoration at the Accademia delle Arti del Disegno of Florence. She is author of "Fare parchi urbani", special mention at the International Prize Hambury-Grinzane Cavour 2005.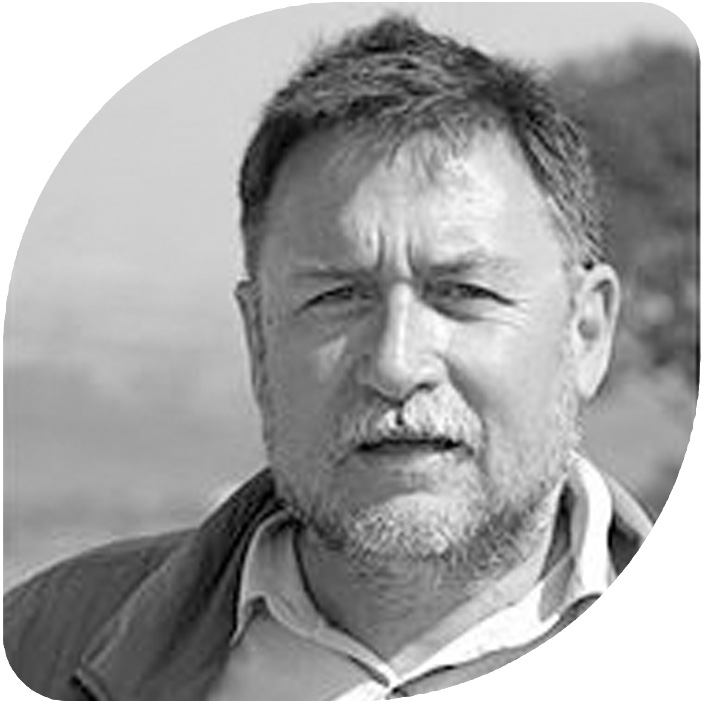 Lecturer 2, 3 and 8
Professor and researcher in the Department of Geography, and the Science and Environmental Technology Institute (ICTA) of the Autonomous University of Barcelona (UAB). Main fields of research: global environmental change; urban and forest biodiversity; environmental communication. In 1995, he received the 500 Global Prize of United Nations.
Maria Gabriella Trovato is Assistant Professor in the LDEM Department at the American University of Beirut. She had a Phd in 2003 at the University of Reggio Calabria and the University of Naples in Landscape Architecture: Parks, Gardens and Spatial Planning. Maria Gabriella most recent researches focuses on MEDSCAPES project ENPI/CBCMED, on Landscape Atlas for Lebanon, and on Urban and Peri-urban landscape in the Middle East and North Africa. Currently working on Landscape in emergency research with special focus on Syrian crisis in Lebanon. She has worked in several countries including Italy, Morocco, Tunisia and Canada, and was lead partner in EU-research programs.
Dan Lewis is the Chief of the Urban Risk Reduction Unit, UN-Habitat, Kenya. He has worked for UN-Habitat since 1997 based in Somalia, Kosovo and Nairobi, and has managed the global portfolio of disaster and conflict related work of the Agency since 2002. As a civil engineer and private consultant, he has worked in urban reconstruction and housing programmes in South Africa and Chile as well as with First Nations communities in his home region on Vancouver Island, Canada since 1987. He is currently leading the development of a new UN-Habitat global programme designing new standards for measuring and monitoring urban resilience. The City Resilience Profiling Programme, and its associated projects and team, are based in the Risk Reduction Unit's programme office in Barcelona, Spain.
Kate Orff's activist and visionary work on design for climate dynamics has been shared and developed in collaboration with arts institutions, governments, and scholars worldwide. She teaches design studios and interdisciplinary seminars at Columbia University focused on sustainable development, biodiversity, and community-based change. Kate is also a registered landscape architect and the founder of SCAPE, an award-winning landscape architecture and urban design office based in New York City. She is also the author of Toward an Urban Ecology, (Monacelli, 2016) a new book about the SCAPE practice.
Tomàs Molina Bosch degree in physics and journalist collegiate member, is meteorological chief of TV3, director of a television program named "Espai i Terra", associate professor of the UB, member of the administrative council of the Meteorological Service of Catalonia, vice president of the International Association of Climate Broadcasters Meteorology, among other institutions. Known as television worker since 1987 at the meteorological service, won several awards for his informative work Micrófono de plata (2002), Premi Zapping for best spanish TV presenter (2012), Academia Española de TV award as best Regional TV program for Espai i Terra. Tomas Molina has published "Tu, jo i el Medi Ambient", "Cuentos del Cielo y la Tierra", and several children's stories as "El año que mi abuelo vió llover" dealing with the effects of climate change in Spain.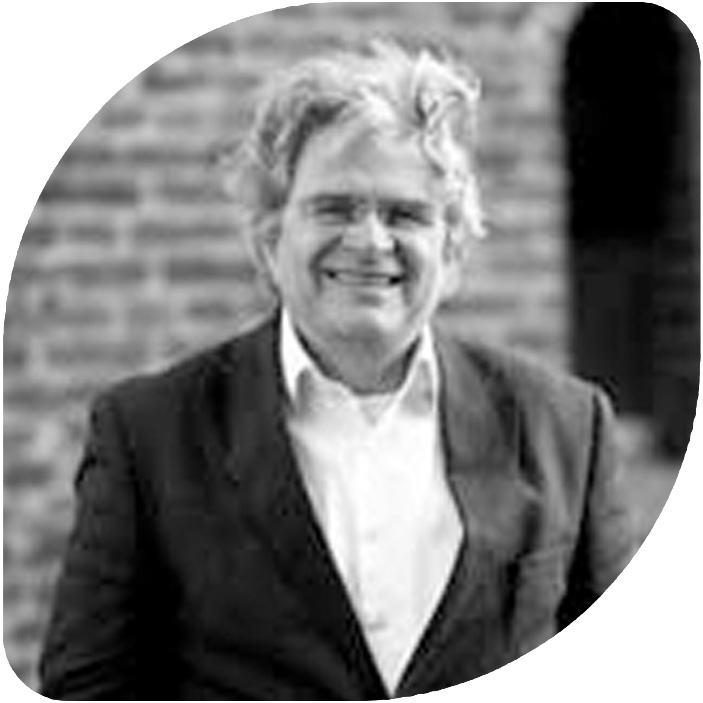 Lecturer 6 and 9
Dirk Sijmons worked at several Ministries and the State Forestry Service. In 1990 he was one of the founders of H+N+S Landscape-architects. H+N+S received the Prince Bernard Culture award in 2001. In 2002 he received the Rotterdam-Maaskant award. His book publications in English are: Landscape (1998), Greetings from Europe (2008) and Landscape and Energy (2014). Sijmons was appointed first State Landscape Architect of the Netherlands (2004-2008). He held the chair of Environmental Design (2008-2011) and that of Landscape Architecture (2011-2015) at the TU-Delft. Dirk Sijmons was the curator of IABR-2014 with the theme Urban-by-Nature.
Bernadette Blanchon: arquitecta, Profesora Asociada en la Escuela Nacional Superior de Paisaje de Versalles e investigadora en LAREP. Ha colaborado con el «Bureau des Paysages», dirigido por el paisajista A. Chemetoff. Ella ha contribuido a varias publicaciones y ha dado conferencias en congresos internacionales y diversas universidades . Es editora y fundadora de la revista académica JoLA , Journal of Landscape Architecture en la que ha estado a cargo hasta el 2014 de la sección "Under the sky".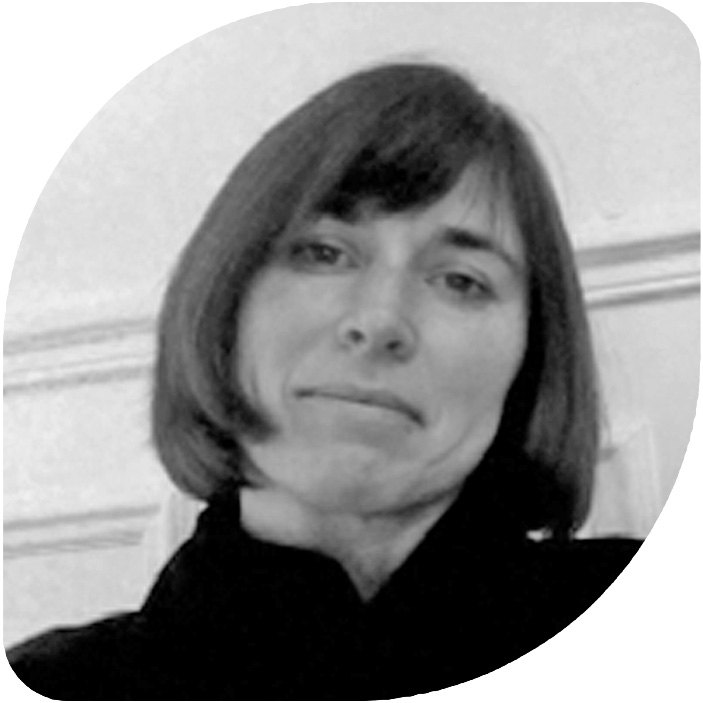 Lecturer 2 i 9
Born in Paris, 1963. She studied Landscape Architecture at the School of Gembloux (Belgium) and graduated in Biology at the University of Milan. ln 1992 she founded SARL Karin Helms. Her main projects include the Montpellier ring road; extension of Bruz, Ille-et-Vilaine; master plan for the historic centre of de Folleville; Place Moncey, Lyons. She has published various articles and works and, since 1999, is the head of the Projects Department of the ENSP, Versailles.
Alexandre Chemetoff was born in 1950 in Paris. He has chosen to practice his work with an open and free way, rejecting the limit and the boundaries between disciplines: a polytechnic art that deals with everything adopting a relative attitude. Alexandre Chemetoff conceived the practice of his subject as a commitment in world. The program is a raised question, the site a place of resources and the project is a way to change the rules of the game. In 1983 he founded the Bureau des Paysages, a structure with architects, landscape architects and urban planners. In 2008 creates Alexandre Chemetoff & associés.
Stig L. Andersson founded SLA Architects in 1994. Renowned for his sensuous and poetic work, Andersson combines unique amenity values based on the aesthetics of nature with cutting-edge urban design. Stig L. Andersson has received numerous national and international awards for his work, including the European Landscape Award, the RIBA Award, and in 2014 the C.F. Hansen Medal – the highest national honour given to a Danish architect awarded by Queen Margrethe II of Denmark. He is a professor in aesthetic design at the University of Copenhagen and is a much sought-after lecturer and teacher at universities and architecture schools in Europe, Asia and the United States.
PhD in Political Science from the University of Barcelona. Professor of Political Science and researcher at the Institut de Gobern i Polítiques Públiques (IGOP) in Universitat Autònoma de Barcelona. He specializes in governance issues, analysis and public policy management, as well as problems of democratic innovation, Internet and politics. His most recent books are: Decisiones Públicas. El análisis y estudio de los procesos de decisión en políticas públicas, Ariel, 2014; RESET. Herramientas para el cambio del sistema, Ariel, 2015; Innovación social y políticas urbanas, Icaria, Barcelona, 2015. He regularly contributes to various media such as El País, El Periódico, etc.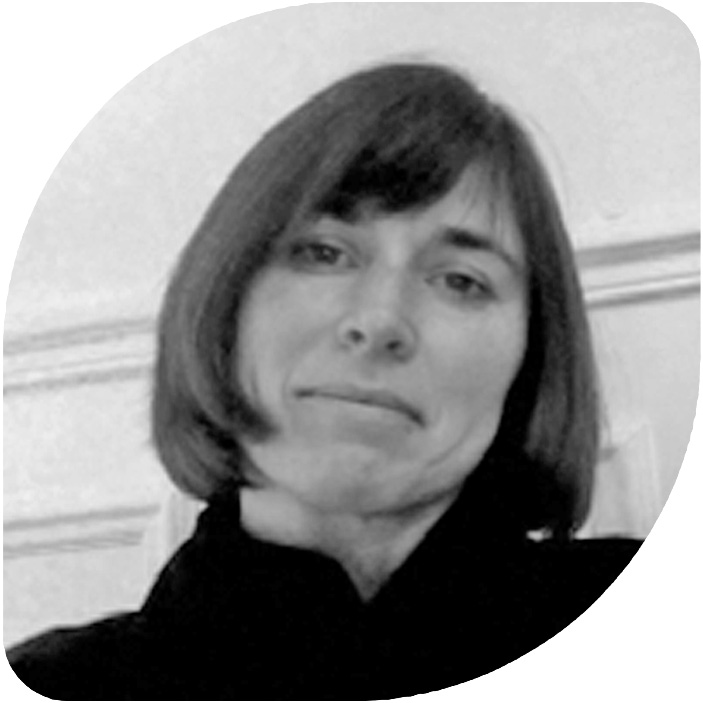 Karin Helms is Landscape Architect DPLG, Professor at AHO, The Oslo Architect and Design school, Norway, teaching at the Landscape Architecture and Urbanism institute. She holds a PhD by Practice by RMIT Barcelona (part of RMIT Melbourne) researching on participatory methods to act on large cultural landscapes in transformations acting toward anticipatory histories. For her research she received an EU Marie Curie grant trough the ADAPT-r programme in 2015-2016. For 14 years she had been the Head of the Design department at ENSP Versailles and set up the international office. She is the originator and founder of European Master: EMiLA, run by five European schools/universities (www.emila.eu).
She studied Biology in Italy and later Landscape Architecture in Belgium and received her landscape architect Diploma by ENSP Versailles. She created her office "Karin Helms, Paysagiste Sarl" in 1993 She received more prizes: a national prize for her work at Folleville, a rural village in Picardie from the French Ministry of Environment.
She has been Landscape State advisor during 20 years (1999-2020) in Upper Normandy, Alsace and Aube province. Karin has been active in different Associations for the promotion of the profession such as EFLA , FFP, APCE and is currently President of IFLA EUROPE.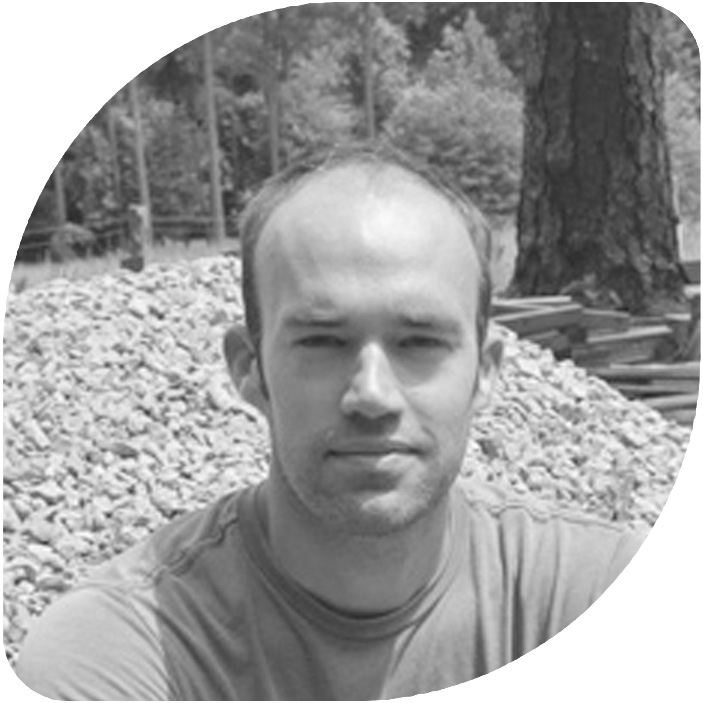 Lecturer 10
Brian Davis is an assistant professor in the Department of Landscape Architecture at Cornell University where he runs the Borderlands Research Group. He studied landscape architecture at North Carolina State University and the University of Virginia, has practiced in Buenos Aires and New York City, is a registered landscape architect in New York State, and a member of the Dredge Research Collaborative. Current collaborators include the US Army Corps of Engineers, the Ohio Environmental Protection Agency, Mahan Rykiel Associates, and the Port of Baltimore. His research and teaching are focused on public space, flooding infrastructure, and water quality in ports and river cities throughout the Americas. His work positions these projects as acts of desire and landscape-making through a focus on the agency of things and aesthetics. Current research includes the design of public sedimentary infrastructure in Great Lakes ports and Baltimore Harbor as well as river infrastructure in Sao Paulo, Brazil.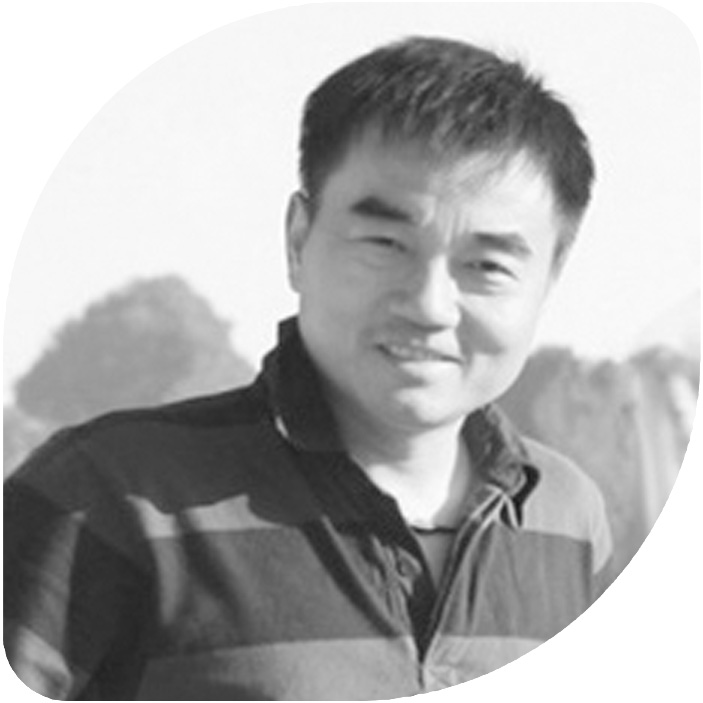 Lecturer 10
Professor and Founder Dean of Landscape Architecture Department, Tsinghua University. As the head of the Group of Experts, presided over the "The 11th National Five-year Plan for Protecting National Natural and Cultural Heritage",and more than 10 General Managment Plan for natural and cultural heritage sites in China. His Ph. D. thesis "Improving the National Park and Protected Area System of China: Theories and Practice" won the first prize of Tsinghua University's excellent doctoral dissertation, which played an important role in the creation of National park system in China.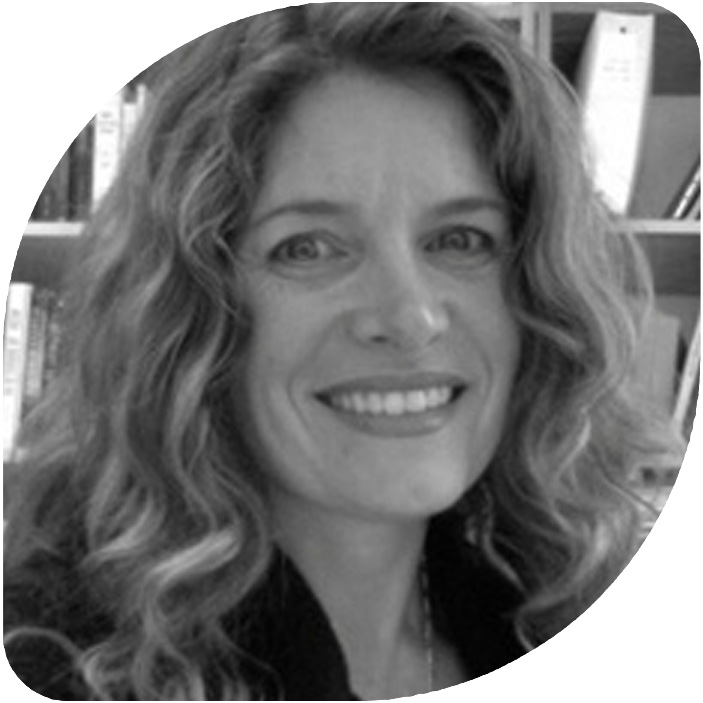 Lecturer 10
Nina-Marie Lister is Graduate Program Director and Associate Professor of Urban and Regional Planning at Ryerson University in Toronto where she founded and directs the Ecological Design Lab. From 2009-2014, she was Visiting Associate Professor of Landscape Architecture at Harvard University's Graduate School of Design. A Registered Professional Planner (MCIP, RPP) with post-graduate training in landscape ecology and urban planning, she is the founding principal of PLANDFORM, a creative studio practice exploring the relationship between landscape, ecology, and urbanism. Lister's research, teaching and practice focus on the confluence of culture and nature: her work centres on landscape infrastructure and ecological processes within contemporary metropolitan regions, and engages systems approaches to develop new methods for urban resilience and adaptation in the face of large-scale change.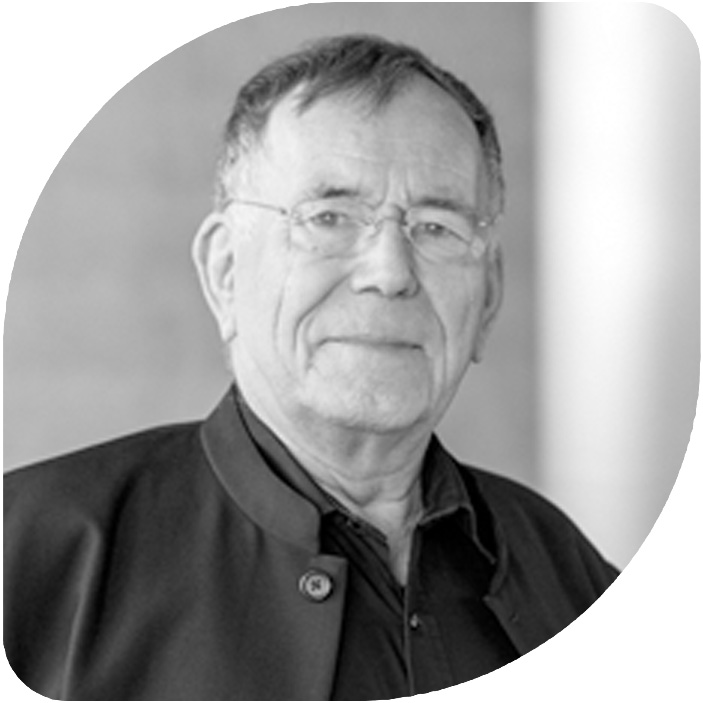 Lecturer 10
Architect, Founding Partner of Gehl Architects, and Professor emeritus The Royal Danish Academy of Fine Arts, School of Architecture. He has published several books, including the most recent "How to Study Public Life". As part of Gehl Architects, he has collaborated on projects for the cities of Copenhagen, London, Melbourne, Sydney, Riga, Amman, New York and Moscow, among others. Honorary fellow of the Architects Institutes in Denmark, England, Scotland, USA and Canada. Awarded with the "Sir Patrick Abercrombie Prize for exemplary contributions to Town Planning" by The International Union of Architects as well as honorary doctor degrees from Universities in Edinburgh, Halifax, Varna and Toronto.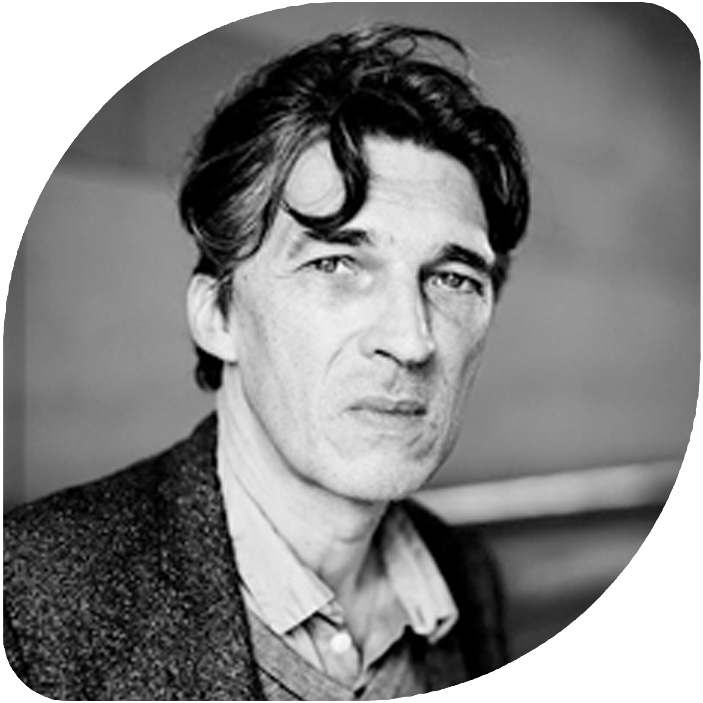 LECTURER 10
Nicolas Bourriaud, born in 1965, is a curator and writer. He is currently the Director of the MoCo- Montpellier Contemporain (gathering the art center La Panacée, the ESBAMA art school and the future MoCo Museum opening in 2019). He will be the curator of the Istanbul Biennial, 2019. He founded and Codirected the Palais de Tokyo, Paris, (99-06), was the founder advisor for the Victor Pinchuk Foundation in Kiev (03-07), professor at the IUAV in Venice (06-07), Gulbenkian Curator for Contemporary Art at Tate Britain in London (07/10), In 2010, he headed the studies department at the Ministry of culture in France, then became Director of the ENSBA of Paris (11 -15).  As an independent curator, he was part of the curatorial team of Aperto 1993 at the Venice Biennial, and organised many international exhibitions, from «Traffic» (Capc Bordeaux, 96), «Estratos» (Murcia, Spain, 08) or «Altermodern» (Tate Britain, 09), to the recent «Wirikuta/ Mexican time slip» (Aguascalientes, Mexico, 16). He also was curator of several biennials, including Lyon (05), Moscou (05 and 07, with with Rosa Martínez, Daniel Birnbaum, Joseph Backstein, Hans-Ulrich Obrist and  Iara Boubnova), «Monodrome» (Athens, 11), «The Great Acceleration» (Taipei Biennial 14) and «Threads» (Kaunas Biennial, Lituania, 15). He published several theoretical essays, including «Relational Aesthetics», «Postproduction», «Radicant» and «The Exform», which are translated in twenty languages.

Architect and landscape architect, member of the Departament d'Urbanisme i Ordenació del Territori de la UPC, professor of Landscape Architecture in ETSAV (1982-1992), Master of Landscape in UPC since 1991 and of urbanism (degree) in ETSAB since 1992. He has been a visiting professor at Washington University in St. Louis, GSD Harvard University and Facoltà di Architettura di Venezia, IUAV. He is currently Member of Culture of the Governing Board of the COAC, a member of LUB and AxA. He has been president of the international jury of the V Biennial of Landscape Barcelona and finalist in II and VI editions. Founding partner of Ruisánchez Arquitectes, working on Landscape Architecture, Urbanism and Architecture projects, he has been recognized with several awards including: Fad Architecture Prize in 1997, Catalonia Construction Award, 2005 Catalonia Social Housing Award 2007 Technal Architecture Prize in 2008, Barcelona City Award, Architecture and Urbanism 2012.