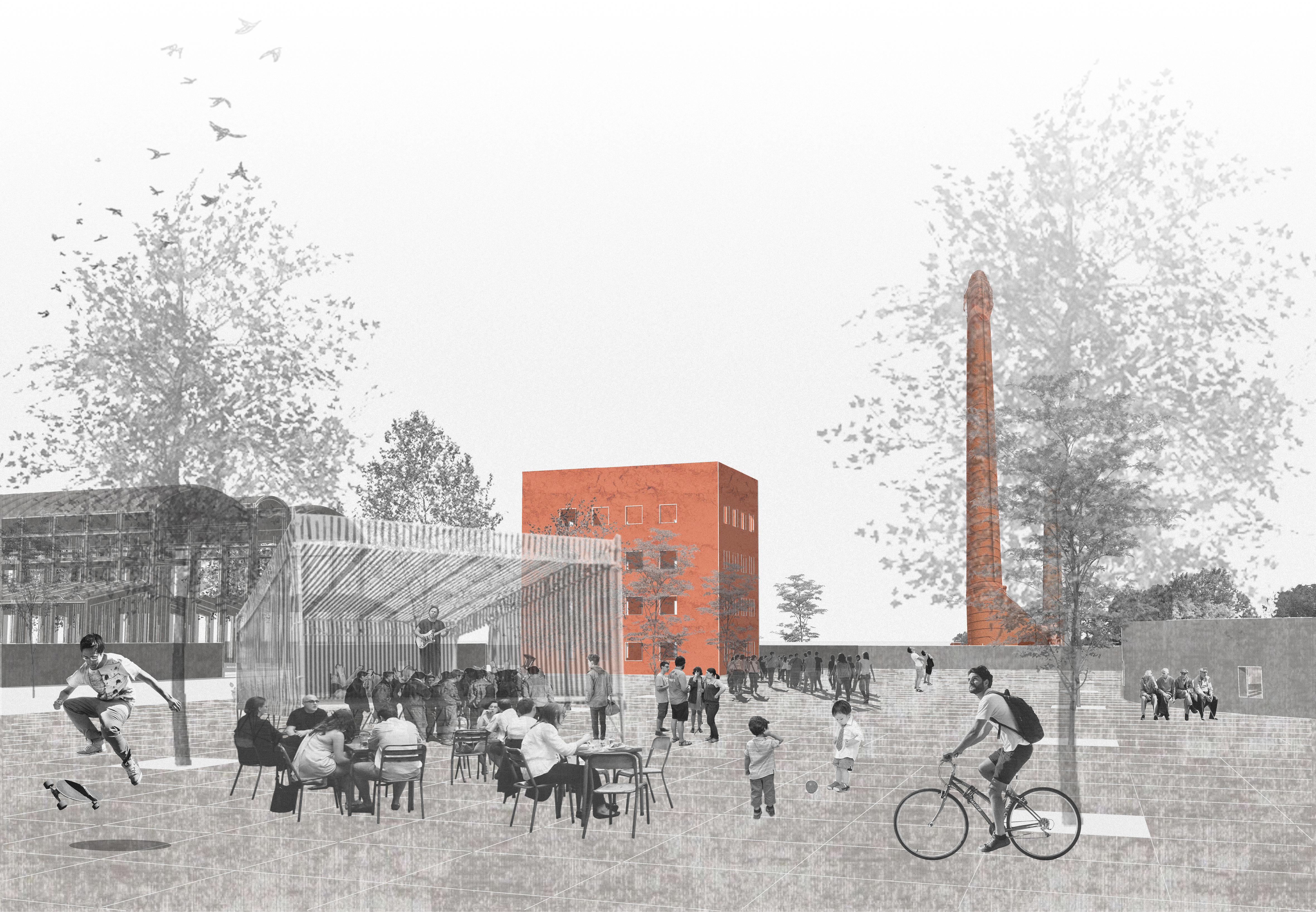 TRACES / INDUSTRY - LANDSCAPE INTERVENTION IN THE INDUSTRIAL COMPLEX FEFASA IN MIRANDA DE EBRO, BURGOS.
ARCHITECTURAL COMPOSITION V: CONTEMPORARY GARDEN AND LANDSCAPE
UNIVERSITY OF VALLADOLID / SCHOOL OF ARCHITECTURE
The area of the old FEFASA factory takes place on the curved riverbanks of the Ebre river, next to the city of Miranda de Ebro. We noticed the traces of a rich and still actual past with some notables industrials buildings and severals areas with a substantial identity like the old retention basins at the east or the threaded place of the straw depots at the west. In this way, the landscape project seems already exist : severals areas which we have to reactivate in the order to give a new life to this place.The intervention rely on the traces of the past, like buildings, threads on the ground, relief, presence of water, views toward the landscape, to give birth to a park which also full territorials and legacy functions : a beach-park toward the river for the inhabitants of the neighborhood, a link-park with the riverbed of the Ebre and a director-park which stage the industrial heritage of the region.
THEORY OF ARCHITECTURE / ARCHITECTURAL COMPOSITION / DEGREE IN ARCHITECTURE