International Jurors of both prizes in all editions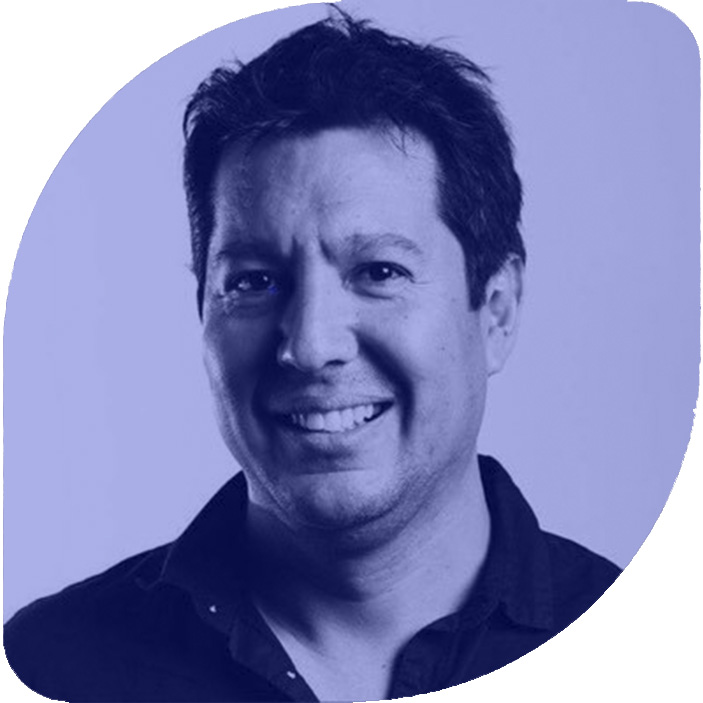 Esteban Leon Jefe del Programa de elaboración de perfiles de resiliencia de las ciudades, ONU-Hábitat
Esteban has a background in economics, shelter/housing and settlement program design and management, capacity building, as well as building constructions and reconstruction projects in post-crisis situations and urban resilience building. He has been working for UN-Habitat since 2002 based in Nairobi, Geneva, Panama and Barcelona.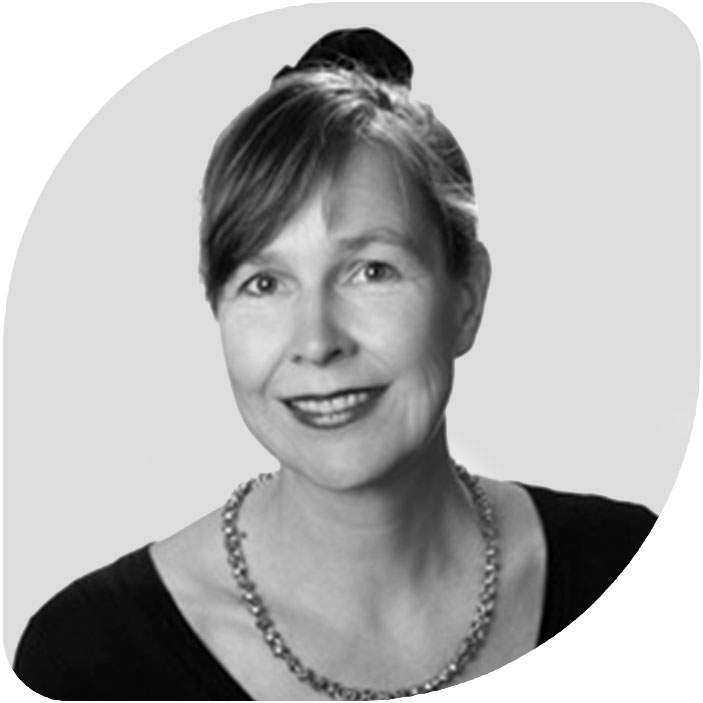 Lisa Diedrich studied architecture and urbanism in Paris, Marseille and Stuttgart, science journalism in Berlin, and landscape architecture at the University of Copenhagen, where she received her doctoral degree. She currently works as a professor of landscape architecture at the Swedish University of Agricultural Sciences in Alnarp/ Malmö and as editor-in-chief of the book series Landscape Architecture Europe (Fieldwork/ On Site/ In Touch/ On The Move) and as co-editor-in-chief, with Harry Harsema, of 'scape the international magazine for landscape architecture and urbanism.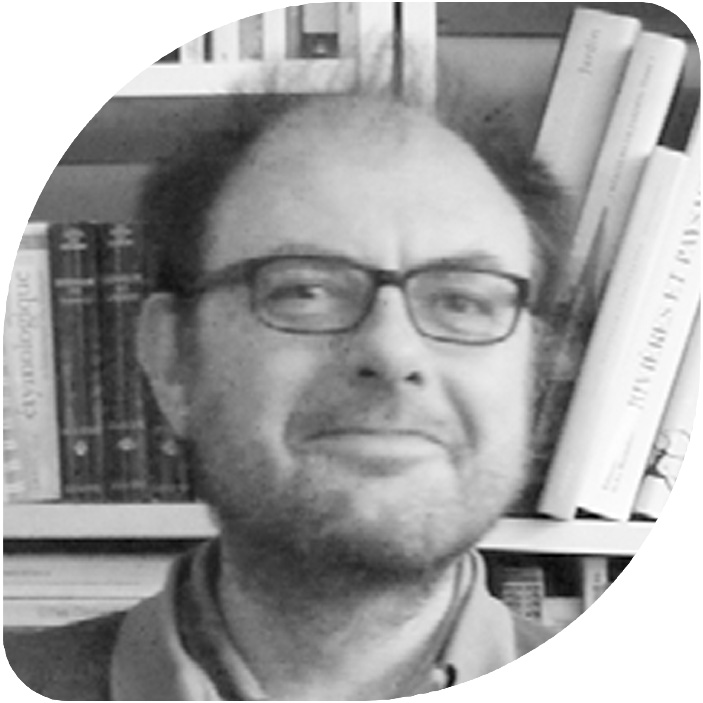 Jury Rosa Barba 1, 2 , 3 and 4
Born August 9th, 1961 in Courbevoie (Hauts-de-Seine, France). Study landscape in DPLG (ENSP Versailles). He is co-founder and co-editor with Catherine Mosbach of the review Paysages Pages since 1986. Directs Phusis atelier, landscape architects in Paris since 1990. He is Landscape architect in the National committee since 1995. Associate professor of the National School of nature and landscape of Blois from 1999. He is also a delegate of the FFP at IFLA Europe Region.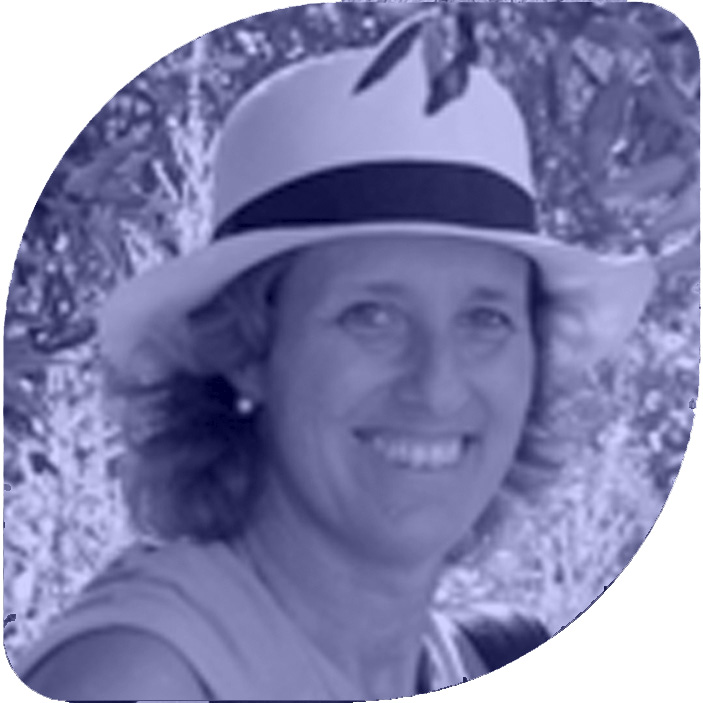 Lecturer 7 and Jury 11th Edition
Cristina Castel-Branco is a Professor of Landscape Architecture at the University of Lisbon, since 1989. She received her M.LA from the University of Massachusetts, and her Ph.D. in 1993. Castel-Branco has also taught Masters-level courses at universities throughout the world (Spain, UK, Japan, USA, Italy, France). From 1993 to 1998 she led the consulting team on Landscape Architecture for EXPO '98, which was held in Lisbon and was Director of the Botanic Garden of Ajuda in Lisbon until 2000. 
Since 1991 she has founded ACB-Ltd, a landscape design practice in Lisbon specialized in incorporating sustainable heritage solutions into contemporary gardens design. ACB won the first Portuguese National Award for Landscape Architecture in 2005 and in 2008. Castel-Branco is the author and editor of a dozen books and is widely published in journals. She is a member of the ICOMOS, (UNESCO) for Cultural Landscapes since 2006, and Scientific Council President of the Institut Européen des Jardins et Paysages in France where she was awarded the Order of Officier des Arts et des Lettres by the French Minister of Culture in 2013. In 2017 Cristina Castel-Branco became a correspondent Member of the Brazilian Academy of Art and the National Academy of Arts.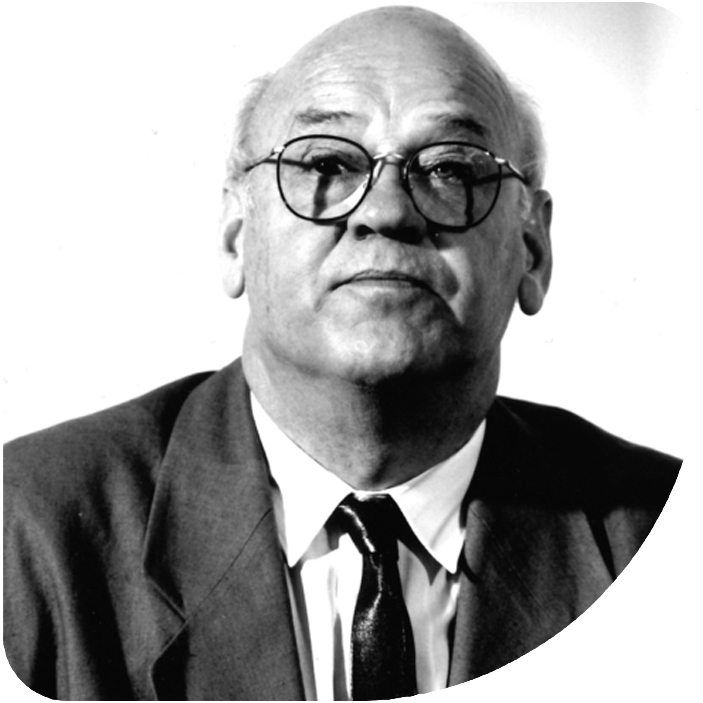 Jury Rosa Barba 1
Born in 1929. He studied landscape architecture at the Wageningen Agricultural University and the University of Pennsylvania. After six years of experience as a landscape consultant of the State Forest Service, he was appointed Professor and Chairman of Landscape Architecture at the Wageningen Agricultural University, where he remained until his retirement in 1994. He has written numerous articles on landscape and urban planning as well as the book "Outdoor Space".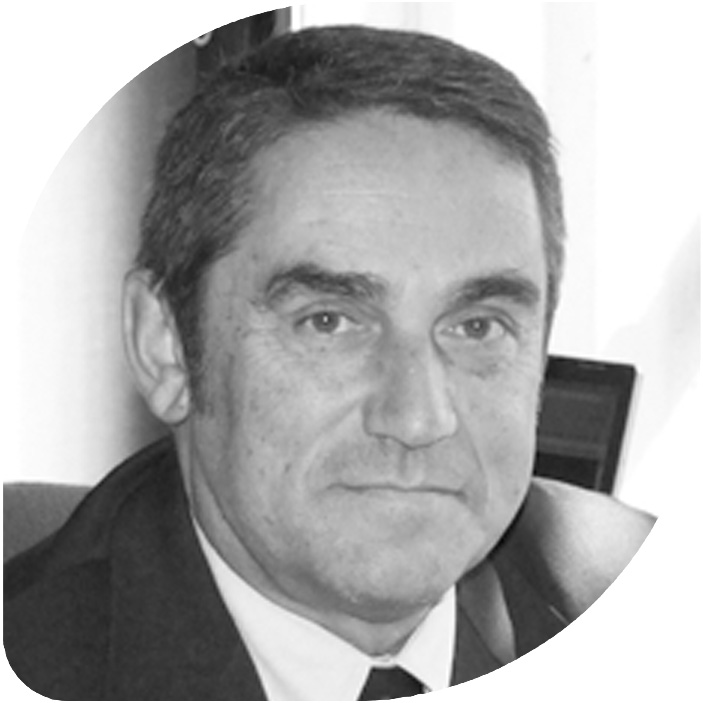 Jury Rosa Barba 2
Born in Barcelona, 1955 ETSAB-trained architect. He is Director of Public Space Services of the Council of Barcelona Municipalities and a member of the Technical Team of the Barcelona Metropolitan Territorial Planning Commission. From 1982 to 1992 he was Director of the Territorial Area of Granollers Town Council. He drafted the General Plan of Granollers and various planning and project designs for public space.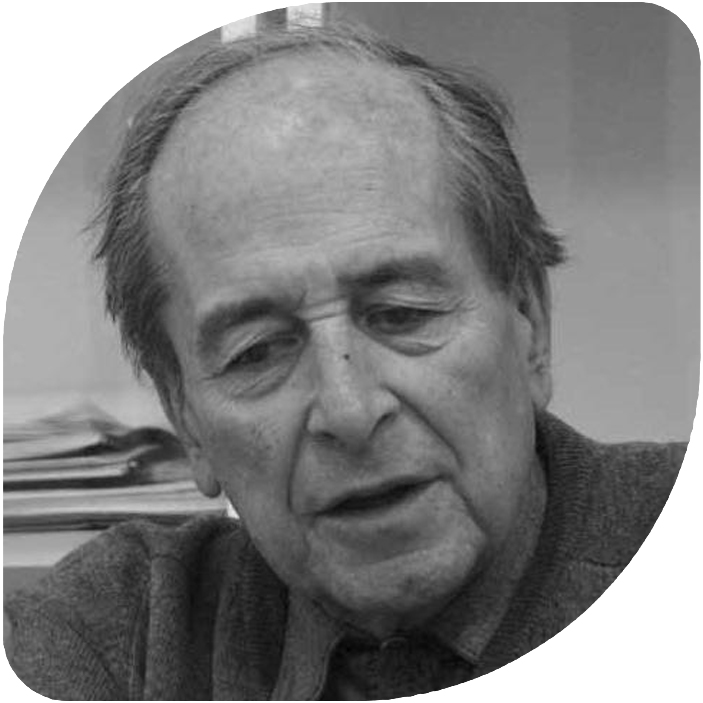 Jury Rosa Barba 1 and 2
Born in Barcelona, 1925. Doctor of Architecture from the ETSAB, founder of the master's degree course in Landscape at the Department of Urbanism and Town and Country Planning, UPC, Emeritus Professor. Author of Vallparadis Park in Terrassa. He has published the book Jardins de Catalunya.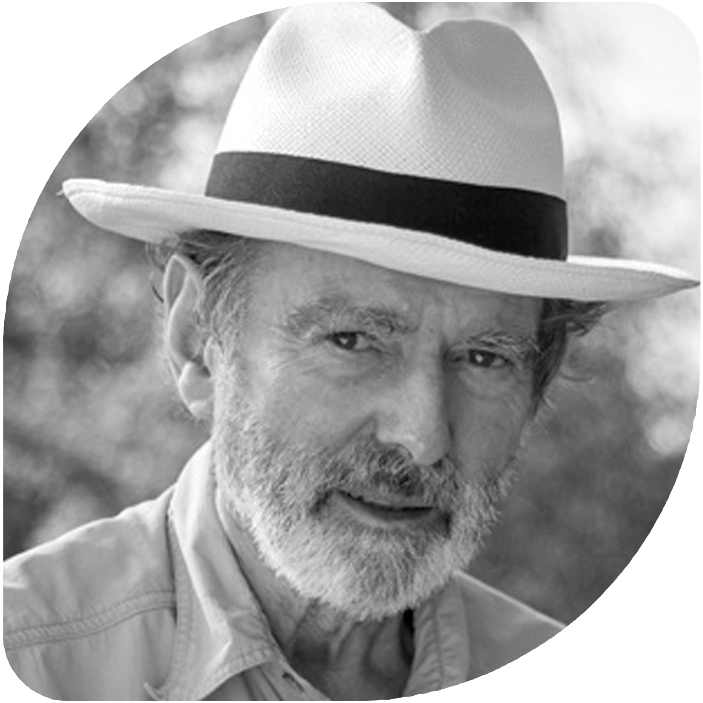 Jury Rosa Barba 2 and 3
Born in Darmstadt, 7939. Graduate from the Technical University of Munich in 1964 and studied urban planning at the RWTH in Aachen. Since 1968, he has worked as a landscape architect and urbanist, specialising recently in the regeneration of former industrial areas. Since 1983, he has occupied the chair of Landscape Architecture and Planning at the TU of Munich. ln 1999, he was awarded the Rosa Barba Prize.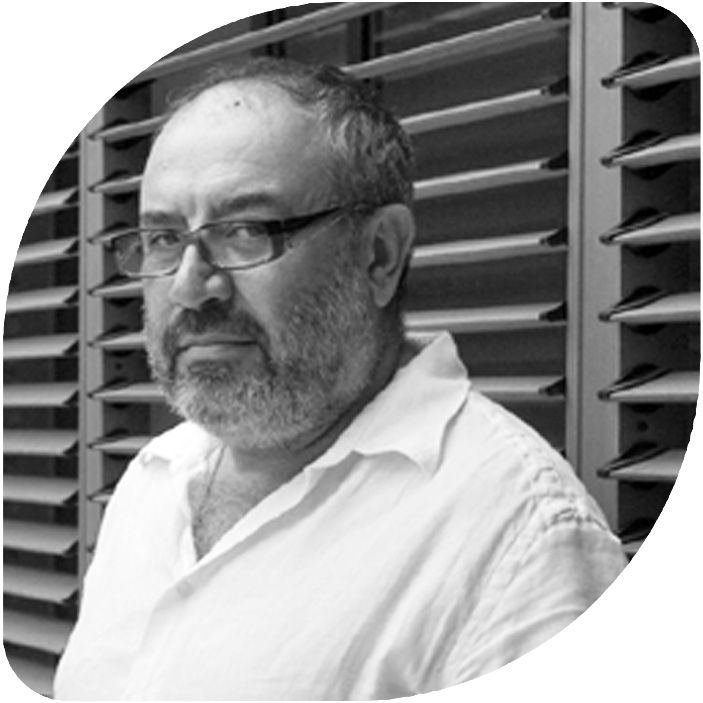 Jury Rosa Barba 4
Architect. He has worked in association with Enric Batlle since 1981, developing construction, planning and landscape projects. Their work has been awarded various prizes and featured in publications, and they were recently awarded the European Prize for Urban Public Space for the landscape redevelopment of the former Garraf dump.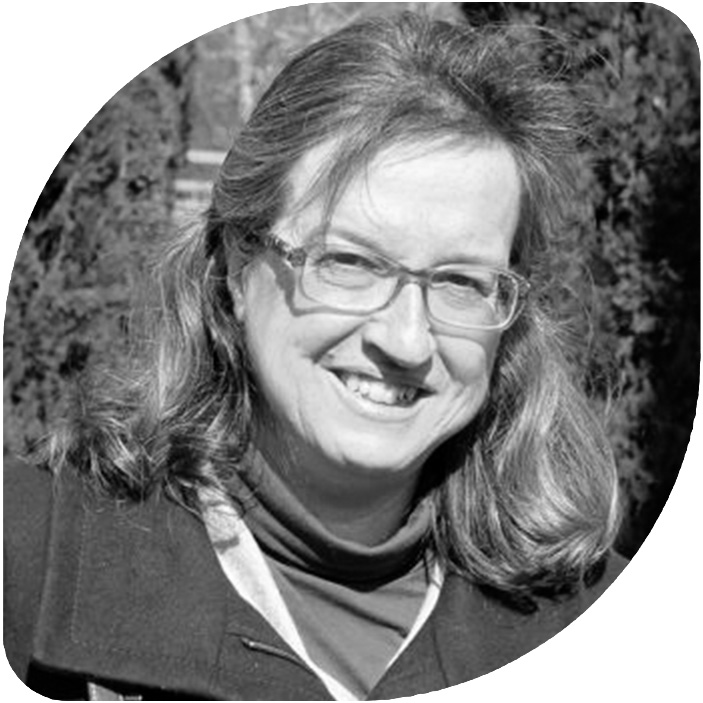 Jury Rosa Barba 4
Landscape architect, Porto Portugal. 1992 Phd in Sciences Applied to the Environment, University of Aveiro, Portugal. 1984 Master of Landscape Architecture, University of Massachusetts, USA. 1982 Degree in Agronomy, Lisbon Technical University, Portugal. 1982 Degree in Landscape Architecture, Lisbon Technical University, Portugal. Since March 2002 is associate professor of Landscape Architecture in the School of Sciences (Oporto University); since 2004 President of the European Foundation for Landscape Architecture; since 2004 Vice President of the School of Sciences (Oporto University); and since 2000 Member of the Scientific Council of the European Environment Agency, Copenhagen. Scientific areas of research: Landscape ecology, landscape planning, cultural landscape, nature conservation, and history of landscape architecture Projects: Ecological networks in metropolitan areas; Planning and management of cultural landscapes; Environmental Impact Studies; Master Plans for Protected Areas and Coastal Areas.
Was born in Puerto de Santa María (Cádiz) in 1966. He qualified as an architect at the Seville School of Architecture (ETSAS) in 1991, coming first in his year. Prizes: Real Maestranza, Excmo. Ayuntamiento de Sevilla. Master's degree in Integrated Architecture Projects. CSA, Fundación Antonio Camuñas, Madrid, 1992-93. Lecturer in Construction in 1995-97 and Contemporary History since 1998 (ETSAS). Co-director of the first master's degree in Design (Pablo de Olavide University, Seville), 2003- 2004, and Director of summer courses in Bahia de Cádiz since 2003. In 1993 he formed a Seville-based professional team with F. Javier López Rivera whom he met at the School of Architecture. They have won many competitions and their built work has been awarded numerous prizes by institutions such as the COA of Huelva, FAD Prizes and the 3rd European Biennial on Landscape of Barcelona. Their work has been exhibited and published in various regional, national and international media, including Quaderns, Arquitectura Viva, Bauwelt, ON Diseño, Garten+Landschaft and Detail.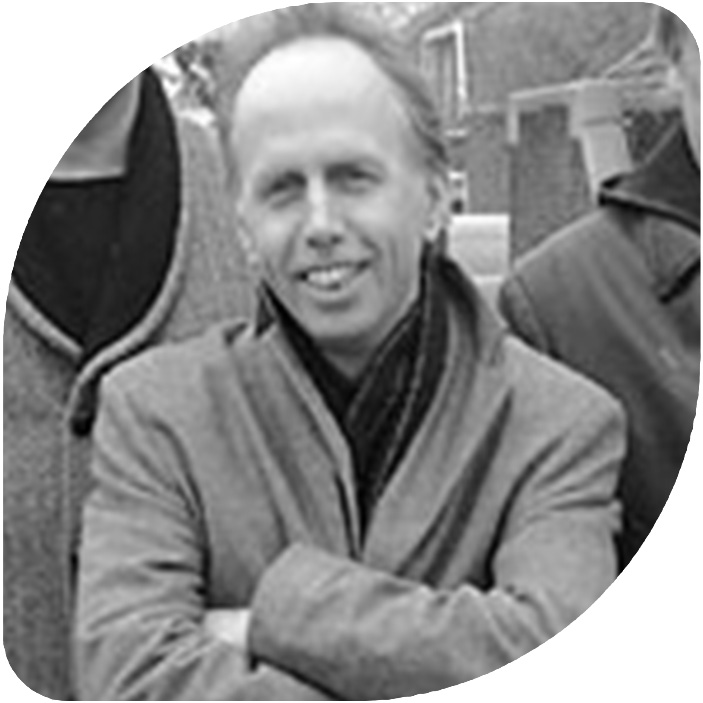 Jury Rosa Barba 4
Harry Harsema, Wageningen, Netherlands (19-03-1957). Studied landscape architecture at Wageningen University and Research Centre (Graduated in 1989). Worked as a journalist and graphic designer at the Wageningen University Newspaper (1979- 1989). Winner of the first poetry contest in Wageningen (1986). (1991-2000) Founder and editor in chief of Blauwe Kamer, magazine for landscape architecture and urban design, producer since 1990. (1991 - ) Partner in Grafisch Atelier Wageningen, design and layout studio. (1992 - now) Editor in Chief and producer of "Landscape architecture and Town planning in the Netherlands". (2000 -) Founder, editor and publisher of Blauwdruk, specialised in publishing books on landscape architecture and urban design. (2002 - ) Producer of 'Landscape Architectur Europe'. (2005) NVTL-Award of the 'Netherlands association for landscape architecture' for the contribution to the development of the landscape architecture in the Netherlands.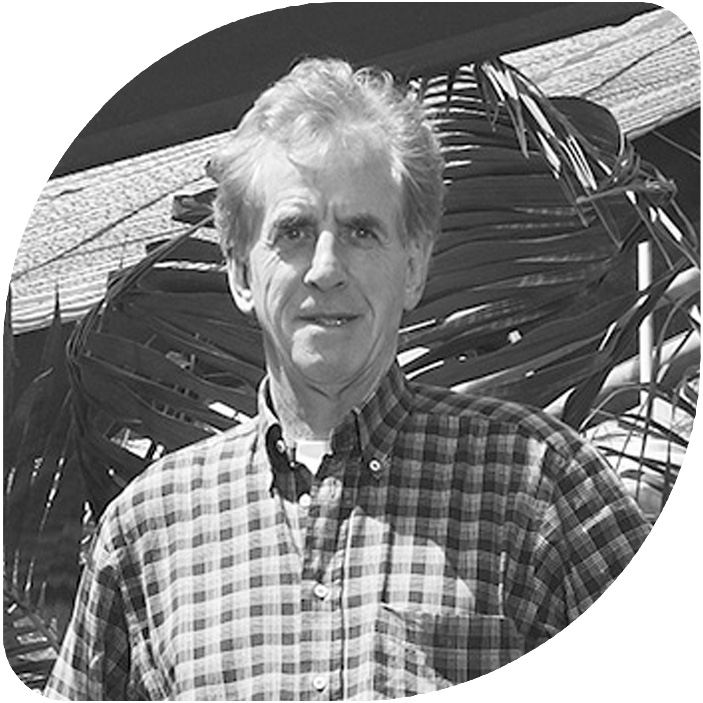 Jury Rosa Barba 4
His practice is based in Camorino, Switzerland; is adjunct professor of Landscape Architecture at the University of Pennsylvania and professor-researcher at the IUAV University in Venice. Recent projects in Switzerland include the August Piccard Space in Sierre, the Acca-demia di Architettura Space in Mendrisio or the significant Cardada Mountain Revitalization project in Locarno. He has participated in national and international competitions and lectured in Canada, USA and throughout Europe. His international activities include seminars and studios for the City of Philadelphia, Genova, Padova, Pesaro, the Island of Torcello and the Mountain Village of Bosco Gurin. Bürgi was awarded with diferents prizes like as the 'European Prize in Landscape architecture Rosa Barba' in 2003 for the Cardada projec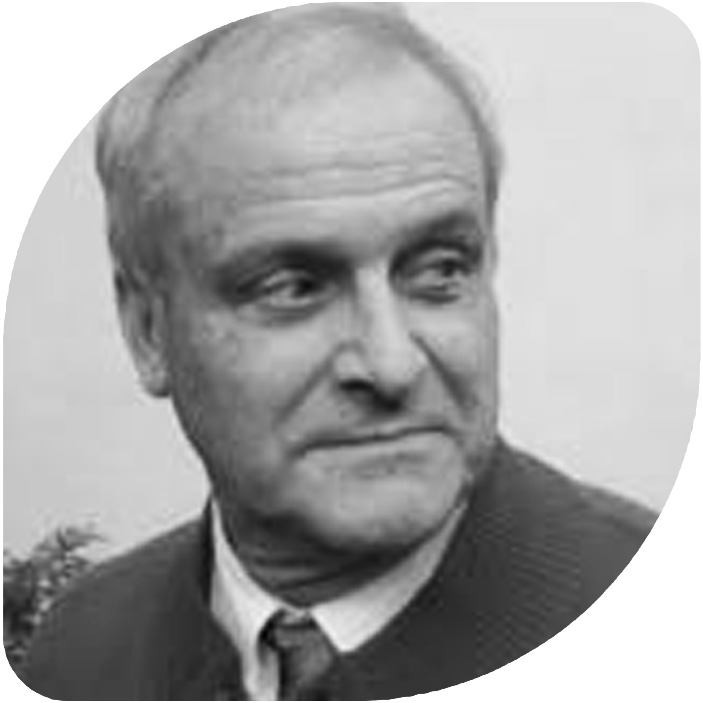 Jury Rosa Barba 5
Environmental Planning and Landscape design are the main concern of the activity of Guido Ferrara since 1967. He has been involved in Italy in several schemes regarding landscape planning and design of open spaces in urban areas, resources analysis and assessment for tourism and recreation with special focus on outstanding beauty areas and historical heritage. As manager director, interdisciplinary teams have designed a suitable and sustainable future of large districts in Italy, referring to the creation of Natural Parks. He was given the highest award at various competitions on planning and landscape planning; he has also carried out numerous researches into landscape analysis and conservation. He was serving as Professor of Landscape Architecture to the University of Florence from 1970 to 2007; from 1997 he was Director of the post graduate School in Landscape Design of the same University. From 2006 he is scientific director of the magazine Architettura del paesaggio.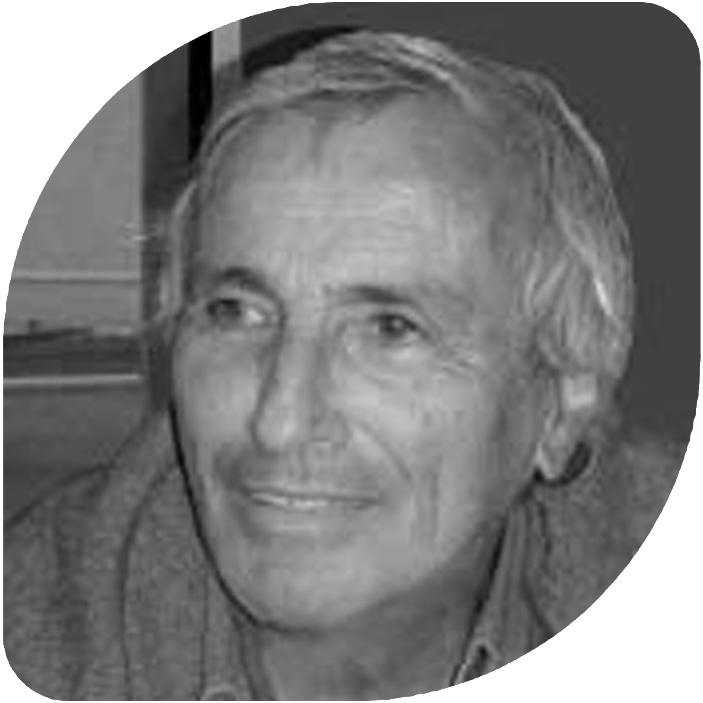 Jury Rosa Barba 3 and 5
Urban Planning Grand Prize 2003. Landscape Grand Prize 1992. Alumnus of the École Nationale Supérieure des Arts Décoratifs, Paris Landscape Designer with a Degree from the Ministry of Agriculture. Professor at the École Nationale Supérieure du Paysage, Versailles. Visiting Professor at the University of Architecture of Geneva (1999/2002). Collaborated with Jacques Simon, Landscape Designer (from 1964 to 1966). Associated Member of the Studio of Urban Planning and Architecture (A.U.A). Ruban d'Argent prize 1999 for the development of the roof over the North highway in Saint-Denis. Knight of the National Order of Merit 1999. Courrier du maire prize, category: Urban Project "City of Montreuil" 1993. Silver Medal from the Architecture Academy "Accompaniment Architecture" with Claire Corajoud (in 1985). Winner of the Architectural Studies Grand Prize, from the A.U.A. Book entitled "Michel Corajoud", VISAGE Collection, Hartmann Éditions (2000). Author of numerous published articles. 2007 Construction of a residence for the Soeurs Clarisses (cloistered nuns) and of the gatehouse on-site at the Notre-Dame Chapel of Haut in Ronchamp with Renzo Piano Building Workshop. 2007 Extension of the T3 tramway - Lot 1: Pte d'Ivry / Pte de Charenton with Christian Devillers, ARCADIS, COTEBA.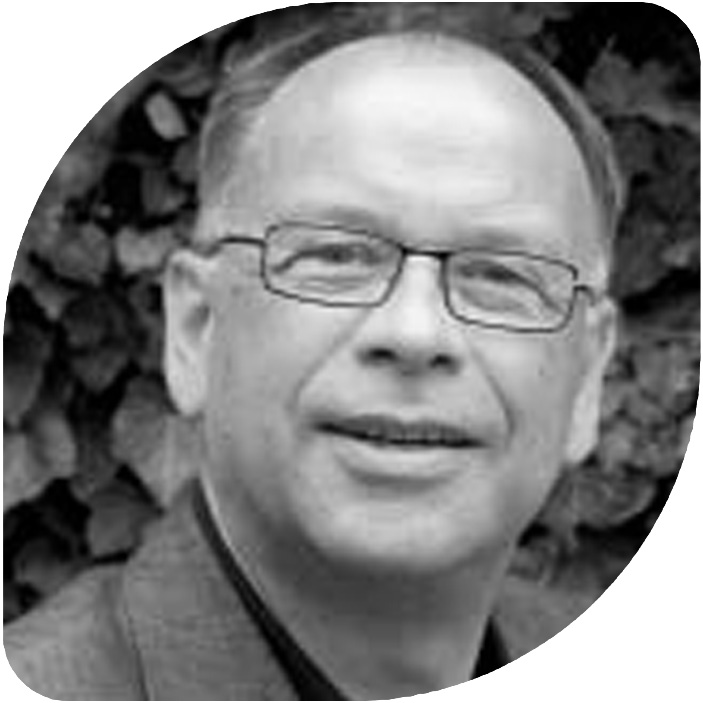 Jury Rosa Barba 5
1969-1973, study at Technical University of Munich, Dipl. Ing. Landscape Architecture. 1973-1974, assistant at Technical University of Munich, Prof. Günther Grzimek. 1974-1976 Landscape architect, Rural development and village development German company for spatial development. 1977-1984, officer and chief of section of landscape-development in the administrative authority for agriculture and forestry. 1979-1985, lecturer at the university of Munich. Since 1985, Professor at the University of Applied Siences Weihenstephan, Faculty of landscape architecture (1994-1996 and 2006-2008 Dean of faculty). 1991-2000, companion of AUWECK + KOETTER consultancy for landscape and regional development. 2000-2004 companion of LARS consult AG consultancy for planning and project development. 2005, companion of Grontmij I Auweck Gmbh communal and regional development.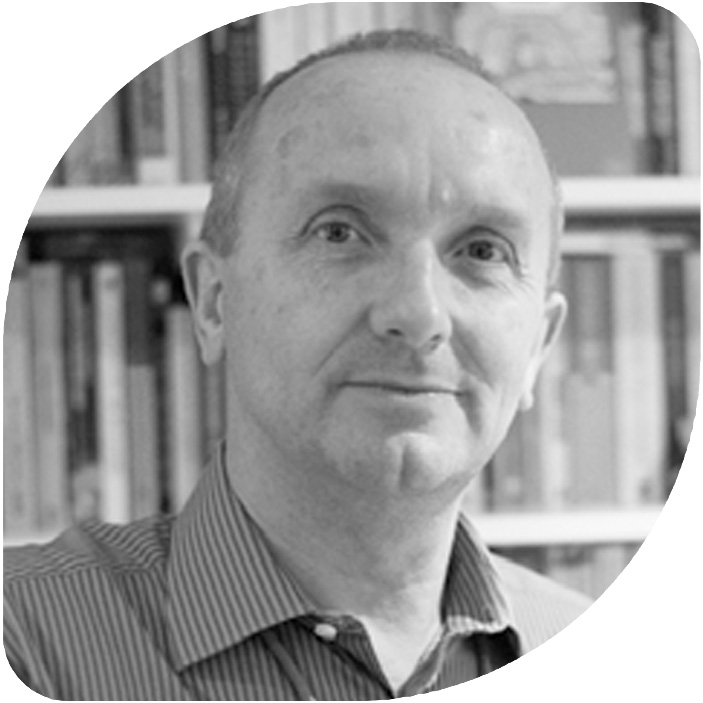 Jury Rosa Barba 6
Consultant Landscape Architect. President, European Federation for Landscape Architecture Vice-president (Europe), International Federation of Landscape Architects. Past-president, Landscape Institute Nigel is a chartered landscape architect specialising in landscape management. He practices as an independent landscape consultant specialising in contract administration and project implementation but also works part-time for the award-winning practice of Rummey Design and Rummey Environmental based in London, UK. Having served the Landscape Institute in a variety of roles, he played an instrumental role in how the LI approached its work in higher education, careers promotion and the professional practice examination. He was elected president of the European Federation for Landscape Architecture at the beginning of 2010. He works and teaches both nationally and internationally and regularly gives talks, seminars and lectures on behalf of the profession around the world.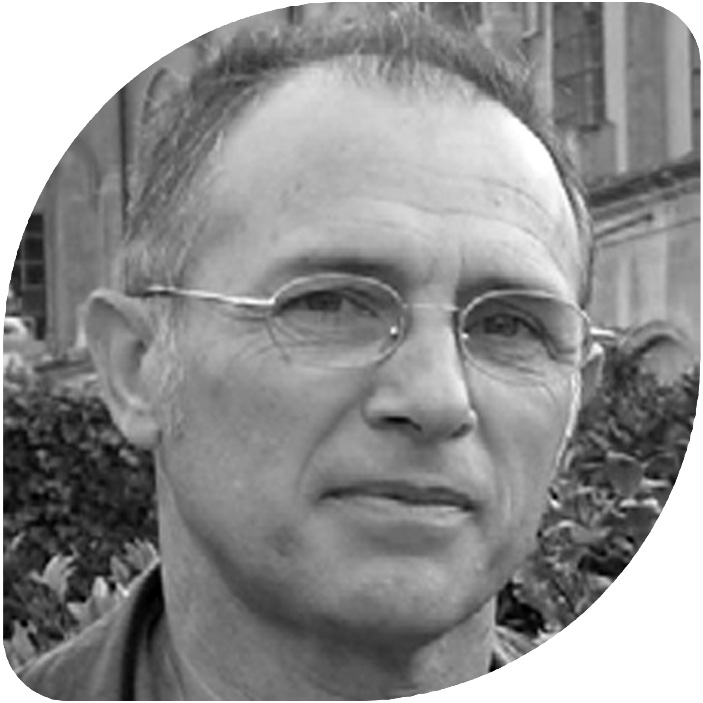 Jury Rosa Barba 6
Architect from the School of Architecture of Valencia from 1977. Professor of Projects from 1994 to 1999. Professor of the Department of Urban Planning in the Landscape Project from 2003 to the present at ETSAV. Referring to the landscape discipline has organized: Seminar "La Riqualificazione del Bosco di Finizio del Piano di Citulo"; Seminar "Thinking the Landscape"; "International Landscaping Days" held at MUVIM; Workshop on the Turia River Metropolitan Park held at the CEA; Organizer of the "Landscape of Landscapes" course; Organizer and teacher Workshop La Xara, Denia, "Urban planning and design from landscaping"; "1st Landscaping Meeting. Valencia 2009". Referring to the dissemination of landscaping: since February 2007, editor and coordinator of the monographic landscape magazine of Paisea. As of May 1, 2009, editor and coordinator of the new monographic magazine by countries paiseaDOS.
Position: Architect MAA MDL, company owner. Education: Lic. arch. (PhD), School of Architecture in Aarhus, 1996. Mas­ter of Architecture from the landscape department, School of Architecture in Aarhus, 1983. Trusted positions: President of The Royal Danish Academy for Fine Arts, and Chairman of the board, 2007. Chairman for the Jury of the Royal Danish Acad­emy for Fine Arts and the Artist Society, 1998-2000. The Jep Fink Foundation for Architecture and Crafts, board member, 2005-2007. Appointments, founds and grants: Prags Boulevard Nominee for Mies van der Rohe price and appointed for Fieldwork, 2007. The Venezia Biennale of Archi­tecture, 2000. A 3-year national grant from The Danish Art Foundation 2000-2002. The Danish institute in Rome 1991 and 1994. Positions, tutoring and research: Assistant Professor, School of Architecture in Aarhus, 1996-2002. Research candidate as PhD-student, School of Archi­tecture in Aarhus, 1991-1995.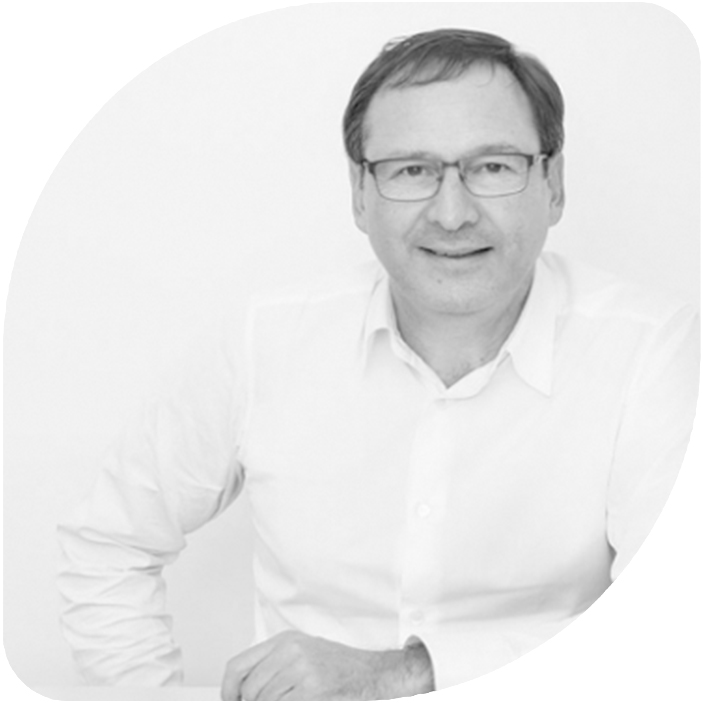 Jurado Rosa Barba 6
1957 30th August born in Tunis.  1979 Plant biology degree at Paris-Orsay University. 1979/1980 Studies of Sce­nography at Ecole Jacques Lecoq, school of theater, Paris. 1980-1984 Studies at National school of landscape architecture (Ecole Nationale Supérieure du Paysage- ENSP), Versailles. 1984 Qualified landscape architect (DPLG). 1986 Foundation of Agence Ter, landscape architecture company, with two partners: Michel Hoessler and Olivier Philippe. 1987-1998 Teatcher at the ENSP. 1993-1997 Landscape architect ad­viser of the Eure council in France. 1996-1998 President of the French Federation of Landscape architects (FFP). Since 1998 Professor at the University of Karlsruhe in Germany, faculty of architecture, Landscape Institute (Institut für Landschaft und Garten. 2001 Opening of a new Agence Ter office in Karlsruhe.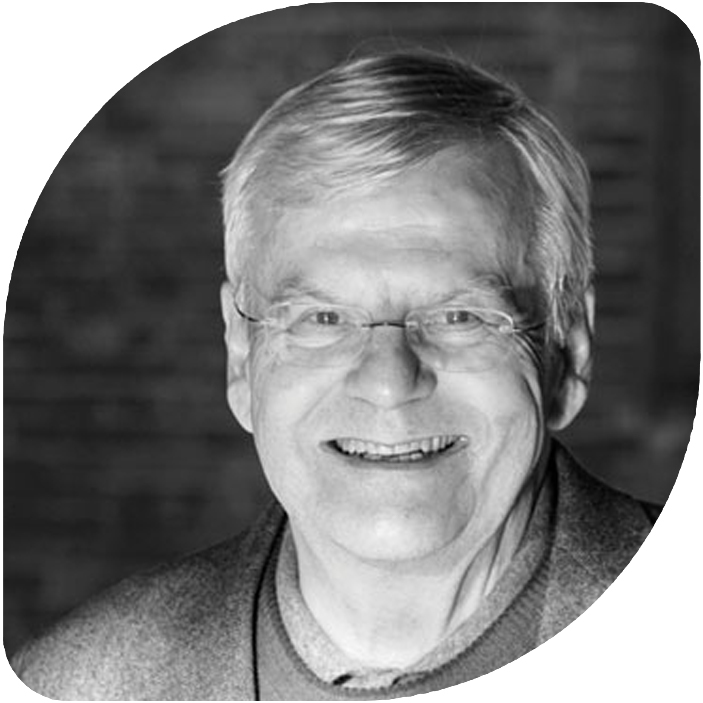 Jury Rosa Barba 6
Landscape architect. Professor of landscape architecture at the Università "Mediterranea" di Reggio Calabria, where he founded the Dipartimento Oasi, served as Director from 2002 to 2008, and currently coordinates the doctoral program entitled "Parks, Gardens, and Territorial Planning." From 1996 to 2004, he served as president of the Rome and Lazio division of IN/Arch. The French Minister of Culture awarded him with the Chévalier des Arts et Lettres in 1998. Honored with the European Premio Gubbio for the squares of Saint-Denis. His projects include: Italian Garden, Osaka, 1990; Matteotti Square, Catanzaro, 1992; Prehistoric Cave Welcome Area, Niaux, 1994; Montecitorio Square, Rome, 1998; Central Squares, Cisterna di Latina, 1997-2005; Manzoni Square, Monte - grotto, 2002; Lungomare Faleria, Porto Sant'Elpidio, 2003; Floating Terrace in Eur Lake, Rome, 2005-2006; Central Squares, Saint-Denis, 2005-2007; Dome of the Presidency of the Republic of Georgia, 2007; Station's Underground Walkway, Bergamo, 2008. His essays include: L'architettura del giardino contemporaneo, 1988; Bibliotheca Alexandrina, 1990; Giardino italiano a Osaka, 1990; Piazza Montecitorio, 1998; Questo è paesaggio. 48 definizioni, 2006. Giardini - Manuale di progettazione, 2009; Piazza Matteotti a Catanzaro. Il volto della città, 2009.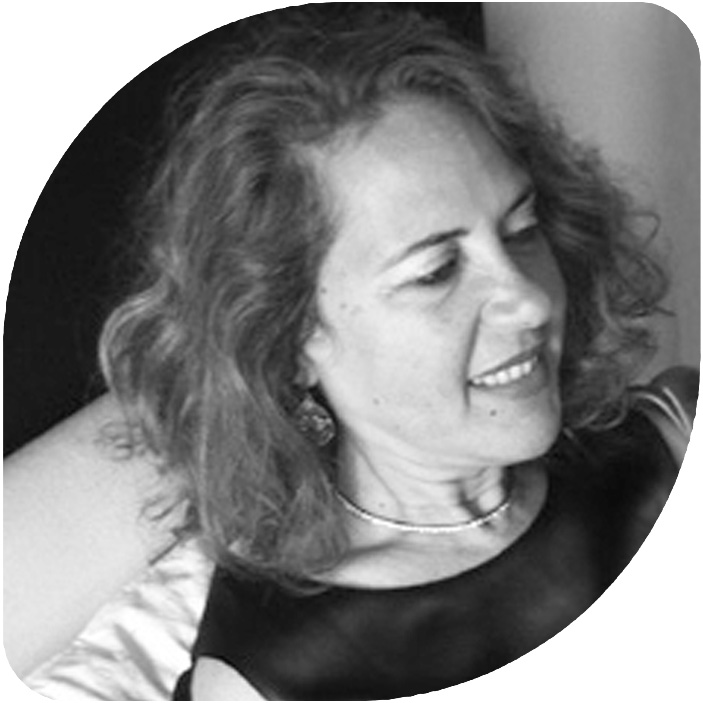 Jury School Prize 7 
Ph.D Architect and Master 'Large Scale'. Vice dean of ETSAB, School of architecture of Barcelona, coordinator of the courses Project I-II and professor of the official Master of Architectural Department of ETSAB. Professor of the master 'Large Scale' at the UPC, Polytechnic University of Catalonia, visiting professor at UIC, she has been coordinating and teaching design studio in various international universities and she has been invited as jury's member both nationally and internationally. Research fellowships at the Princeton University School of Architecture and the Technische Universität München. The subject of her Ph.D thesis, 'Hybrid Architecture' , and her main publications, participation in conferences and major projects, conceived the architecture, landscape and infrastructure as inseparable realities.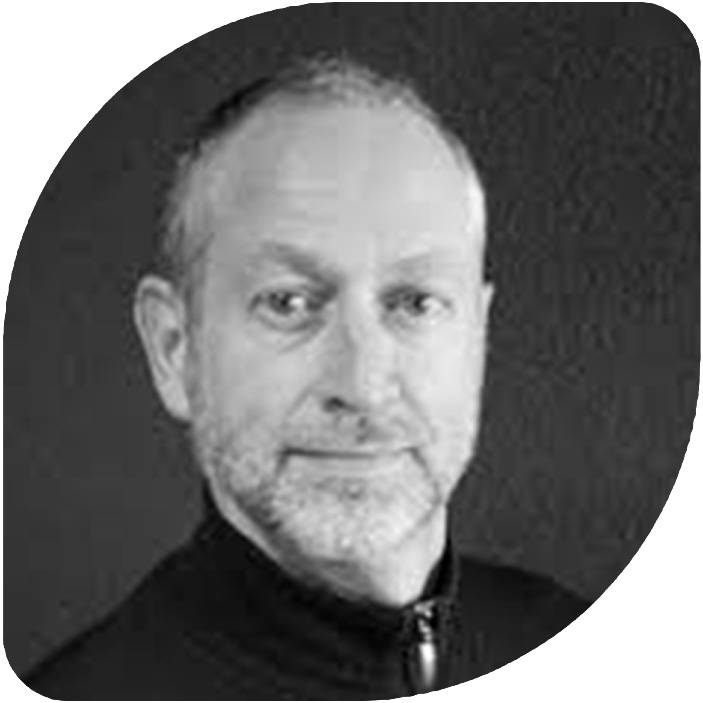 Jury School Prize 7
Charles Anderson is a licensed Landscape Architect with over 30 years of experience in projects ranging from neighborhood parks to New York's American Museum of Natural History. He has a strong background in public process and has completed many community projects. Anderson has a specific interest in expressionistic landscape restoration and in the development of urban ecologies. Museum and cultural institution work is a key interest of Charles, including projects such as the visitor centers at Mount St. Helens, the Seattle Art Museum's Olympic Sculpture Park, and Anchorage Museum of History and Art expansion Project.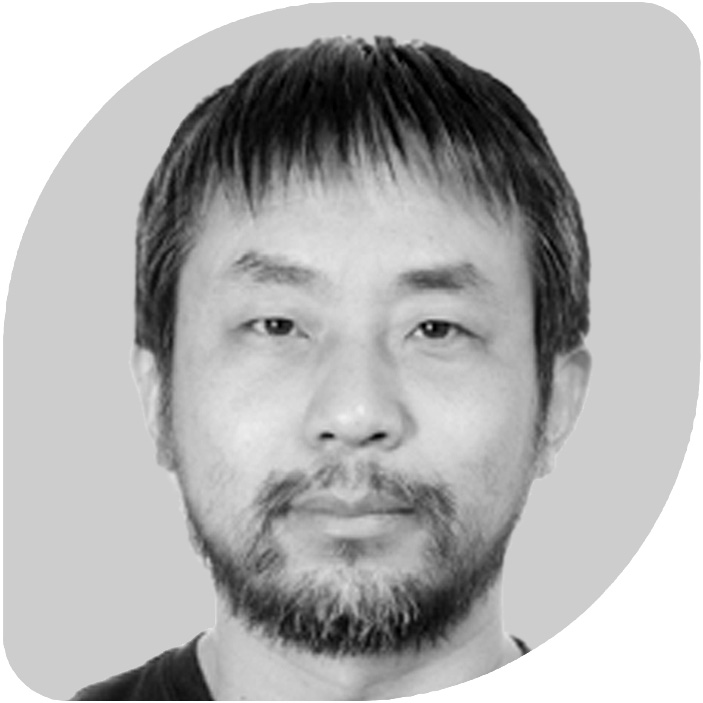 Jury School Prize
Zhang Tianxin has a bachelor's degree in Architecture, a Master's Degree in Human Geography, and a PhD in Urban Engineering (majoring in Urban Design). He is currently a Lecturer at Peking University, Director of the Landscape and Urbanism Program at the Beijing School of Architecture and Landscape. His research interests include Urban Design, Landscape Planning and Heritage Conservation. He has been a visiting professor at several universities in Canada, an expert jury of international workshops in Russia and China, and has been invited to a number of countries such as Japan for teacher exchange. He is an expert in "Urban Planning Review", a member of the "International School Committee" in the China Urban Planning Society, and an analyst in the Web-Journal of Tourism and Cultural Studies (Hokkaido University, Japan). , publisher and special columnist at "Beijing City planning and Construction Review" and a member of several professional societies, including the Japan Institute of Architecture (AIJ). Some of his representative works include the World Heritagets Publishers (Sekaishisosha), Japan, 2007, as one of the editors, the Masterplan for Nanxijiang National Park, and the Lijiang Tourism and Conservation Research Old Town".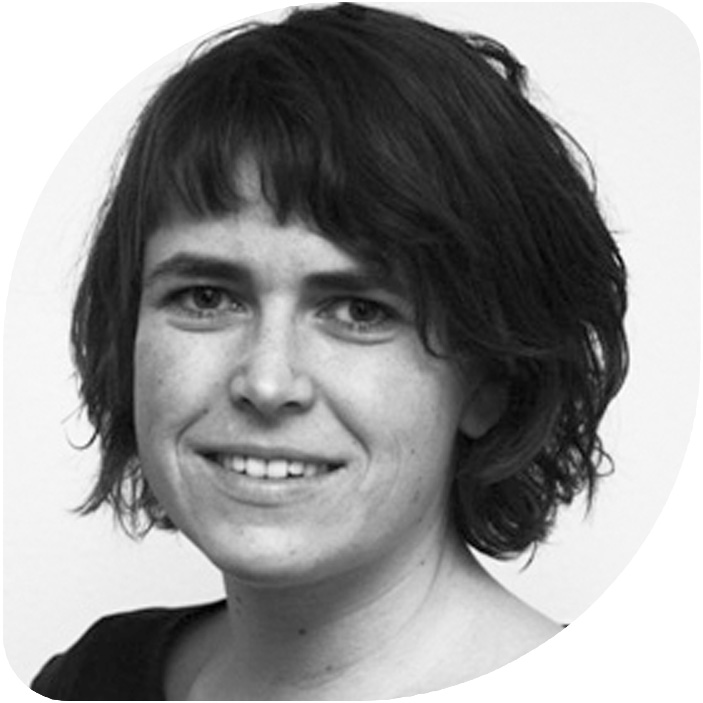 Jury School Prize 7
Since 2011 Landscape Architect in Germany. Since 2009 Research Fellow/Assistant at the Faculty and Landscape Sciences, Professorship Designing Urban Landscapes, Prof. Dr. Martin Prominski. Project Manager "European Master in Landscape Architecture - EMiLA" at Leibniz University Hannover. Nomination "Award for excellent teaching at Leibniz University Hannover. Member of STUDIO URBANE LANDSCHAFTEN network for teaching, research, practice. 2007-2009 Landscape Architect at landscape Architects CmbH, Zurich. 2007 Landscape Architect at Vogt Architects, Zurich (CH). 2004-2006 Research Assistant at Leibniz University Hannover. 2000-2006 Studiy of Landscape Architecture and Open Space Planning at the University Of Hannover and Wageningen University (NL).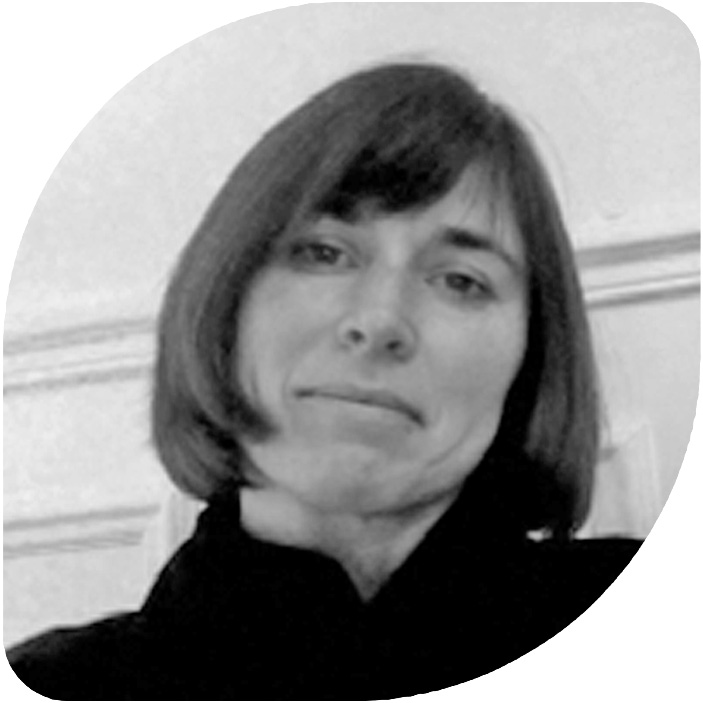 Jury Rosa Barba 7
Karin Helms, of dual French and Danish nationality, first studied Biology (phytosociology) at the State University of Milan; later Landscape Architect in Belgium, was guest student at Copenhagen Kunst Akademi school, and later received her diploma by the French school of Landscape Architecture ENSP Versailles. After her first experiences of work in different offices in Denmark and in Paris she created her one office "Karin Helms, Paysagiste Sarl" in 1993. She received a national prize in 1999 from the French ministry of Environment for her work at Folleville. Since 1999 she is State landscape architect adviser. Since 1999 she has been a Lecturer, dean of Studies at the Design Department and has been in charge of international relations at the École Nationale Supérieure de Paysage Versailles. She is the creator of the European Master in Landscape Architecture, EMiLA, a Master run by 5 European universities/school (ETSAB, LUH, ESALA, AHK, ENSP). She has been active in different association for the promotion of the profession as EFLA, FFP APCE and in charge of publications as Pages Paysages, La Feuille du Paysage, Fieldwork LAE and run different research topics: "Architecture des espaces publics modernes 1993", "L'architecture de la grande echelle 2009", "Paysage et énergie 2012" and has been invited to teach in many European universities/schools as well as a visiting professor for one year  in Stuttgart TU.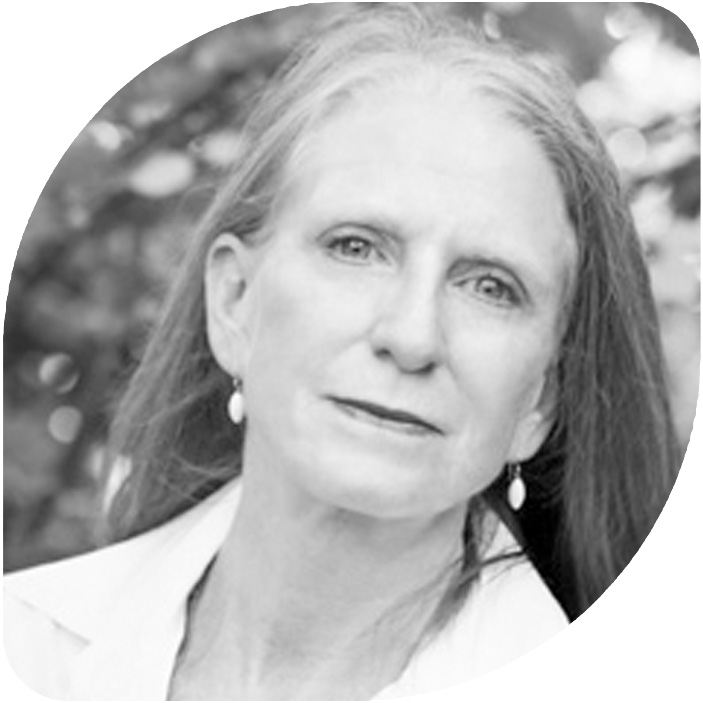 Jury Rosa Barba 7
Kathryn Gustafson was born in the state of Washington, USA, and was educated at the University of Washington in Seattle, the Fashion Institute of Technology in New York and the Ecole National Supérieure du Paysage in Versailles where she received her diploma in 1979. Kathryn Gustafson brings over 25 years of distinguished practice to Gustafson Porter. Her award-winning work includes a widely known series of projects in France, and recently acclaimed projects have ranged throughout Europe, North America, and the Middle East. Kathryn's design work has been predominantly civic, institutional, and corporate. Projects have ranged in scale from a tenth of an acre to 150 acres, including parks, gardens, and community spaces. Two partner offices, Gustafson Porter in London and Gustafson Gutrie Nichol in Seattle, continue to evolve the design approach of Gustafson's work into new contexts of time, culture, and nature. Kathryn Gustafson is an Honorary Fellow of the Royal Institute of British Architecture and a medalist of the French Academy of Architecture. She is the recipient of the ASLA Design Medal, the Chrysler Design Award, London's Jane Drew Prue and the Arnold W Brunner Memorial Prize for Architecture 2012.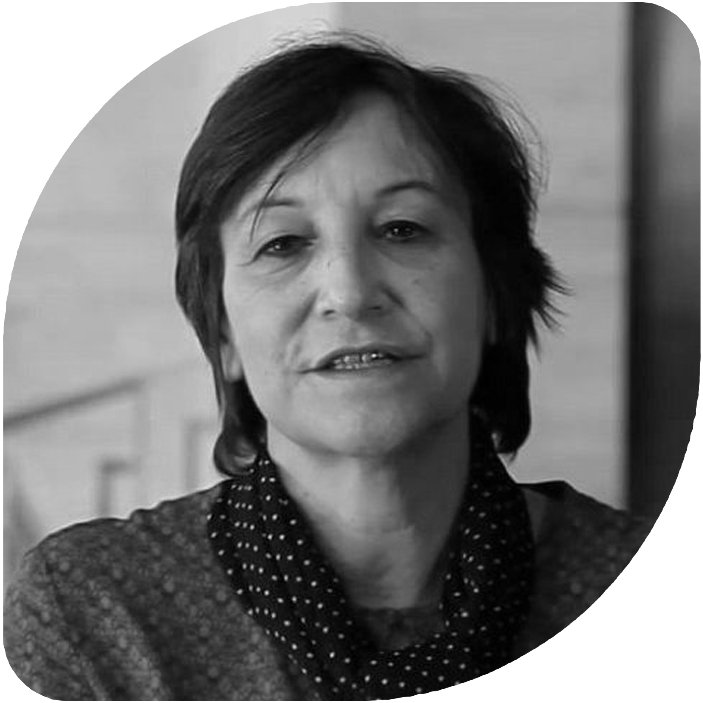 Jury Rosa Barba 7
She is an architect, graduated from the Barcelona School of Architecture (ETSAB) in 1980. In 1985 she obtained a Diploma from the Polytechnic University of Catalonia in Landscape Architecture. She has been a professor of Architectural Projects Design at ETSAB since 1987. She has also taught in the Master's Degree in Landscape Architecture at the UPC. She began her carreer as an architect of the Barcelona City Council's Elements and Urban Projects Service, during the period 1981 to 1986, carrying out several projects in the public space. Since 1985 she has been sharing professional activity with Pere Joan Ravetllat Mira, with whom she has carried out several projects, both in the field of housing, as well as in the area of facilities or public space.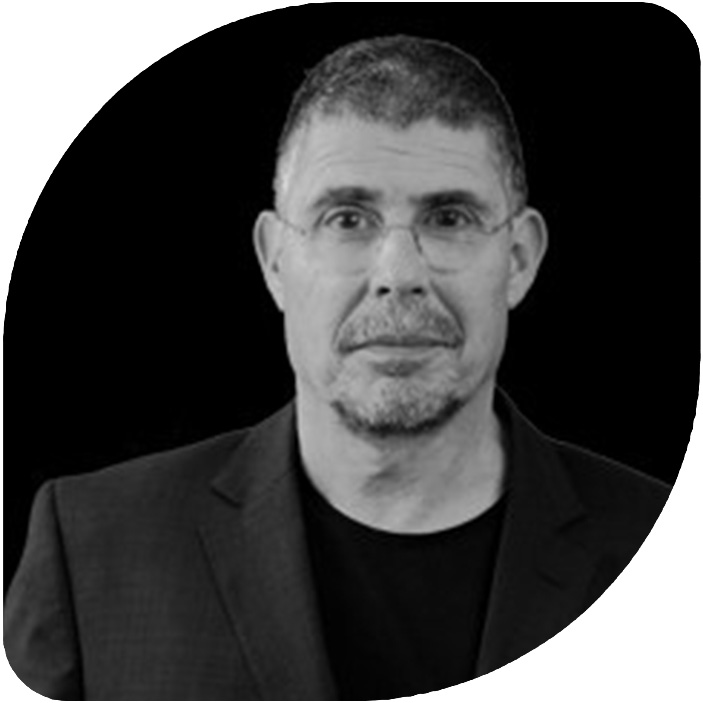 Jury School Prize 8
Dean of the ETSAB (Architecture University of Barcelona). Since 1983, Jordi Ros is Architect professor in ETSAB, center that has served as deputy director. He has also been head of the Section of Barcelona, Department of Architectural Design (1996-1999), visiting professor at North East London Polytechnic (1991), London, and Professor of International Laboratory of Architecture and Urban Design (1985), with presence in several countries. He has also been a visiting researcher at the London Metropolitan Architecture (2009), also of London, and the Department of Architecture at the Illinois Institute of Chicago (2007). Assists in the DPA Magazine, published by the Department of Architectural Design, since 1996.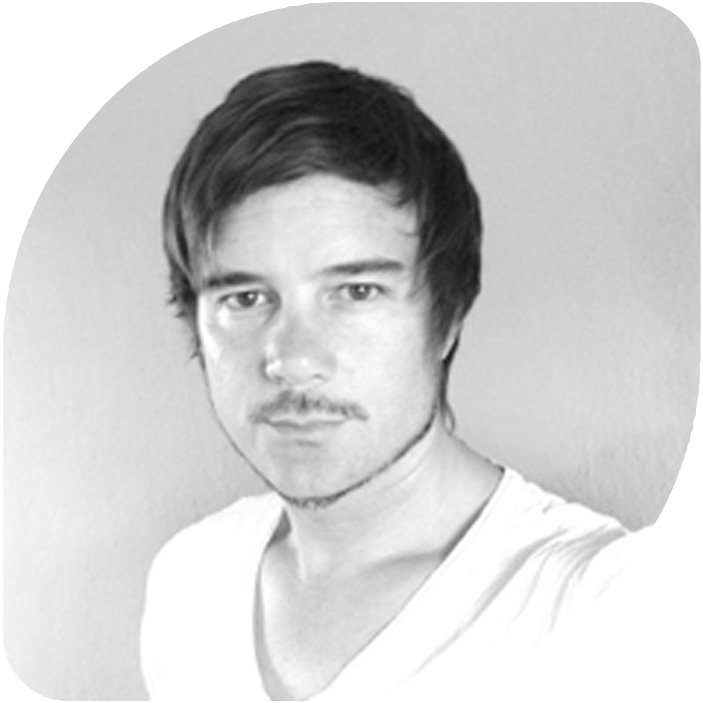 Jury School Prize 8
Born in his beloved German Alps in 1976, Chris is a creative, multi-disciplinary designer and problem solver. After his studies, Christian and his friends set up a landscape architecture office in Berlin and successfully entered the interdisciplinary German architecture competition scene. At the end of 2006, Chris left for a creative year in Thailand with various independent art & design projects and studies. Fascinated about the Asian culture, he decided to extend his stay in Bangkok. He started to run his own Design Thinking Workshops, participated in the Bangkok Design Festival and since 2008 he has been teaching at the School of Architecture & Design at King Mongkut's University of Technology Thonburi,Thailand.
EMF landscape architecture, Estudi Martí Franch, is an interdisciplinary practice of independent experts in the field of urban and environmental design. EMF is made up of landscape architects, architects, planners, biologist and civil engineers. EMF explores hybrid ways between ecological systems & cultural constructs to inform projects and build up new realities that challenge the established policies. Since 2001 Franch bridges practice with teaching at Barcelona's School of Architecture Master in Landscape Architecture and other worldwide school. EMF has received numerous prizes among them the 7th European Biennial Landscape Award and an ASLA (American Society of Landscape Architects) Honour Award.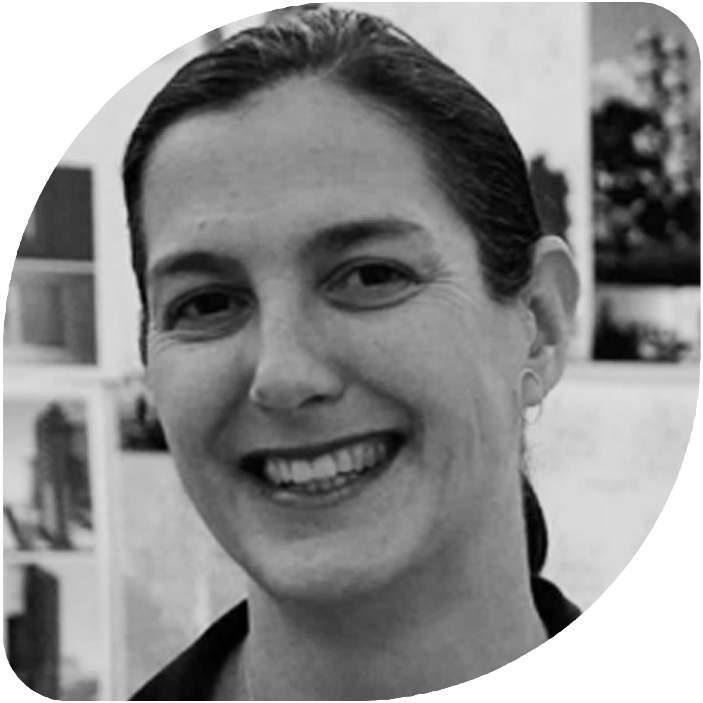 Jury Rosa Barba 8
Her most recent books include Sunburnt: Australian Practices of Landscape Architecture and Taylor Cullity Lethlean: Making Sense of Landscape. Ware is a Fellow of the Australian Institute of Landscape Architects. Prof Leon van Schaik and Prof. Ware were recently were awarded an ARC Discovery grant; (DP 110100939) Design practice research: uncovering the role of spatial intelligence in designing the built environment for $150,000 AUD. In 2013/14 she was awarded a $47,000 grant to develop a new Master of Landscape Architecture program across 6 universities in New Zealand and Australia. She is currently a visiting professor and scholar at ETSAB and Ecole Nationale Superieure du Paysage – Versaiiles (ENSP-V) for 2014.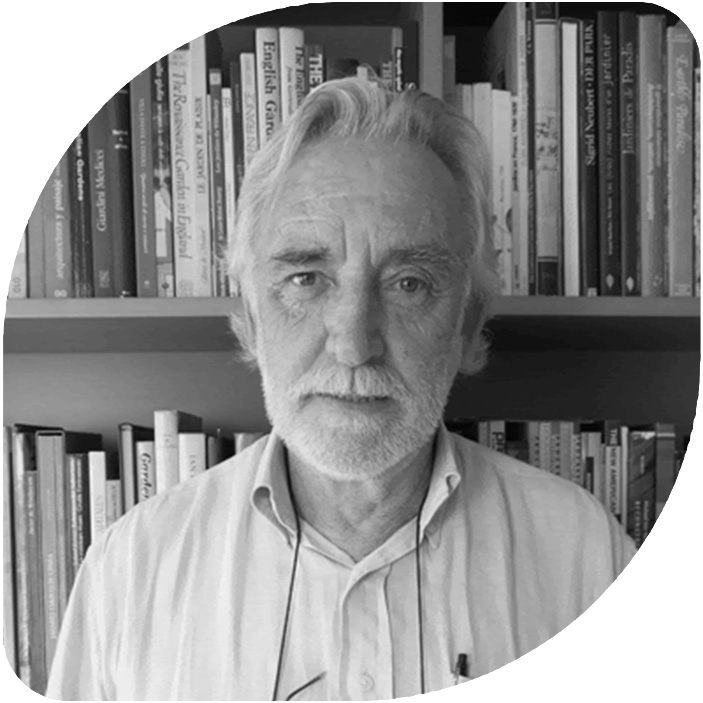 Jury Rosa Barba 8
Agronomist engineer teaching at the Master of Landscape Architecture DUOT (UPC).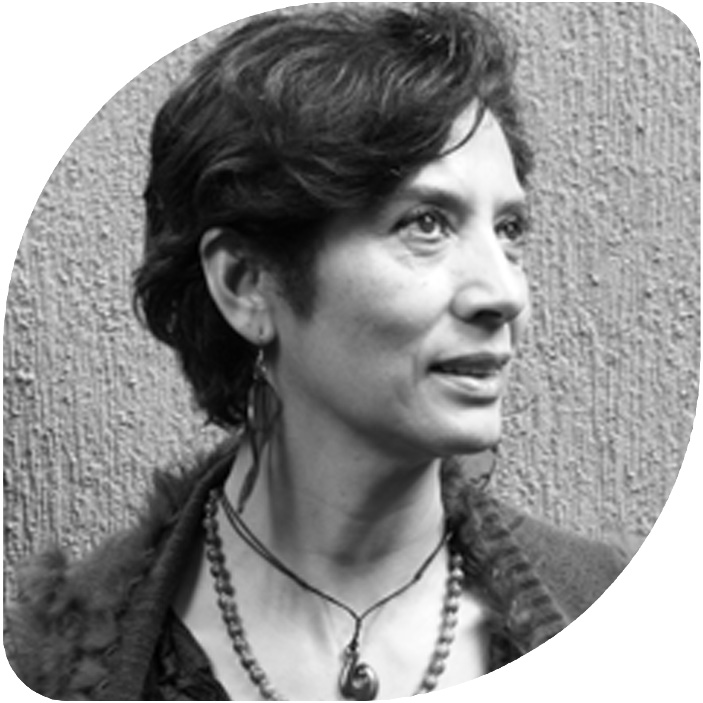 Jury Rosa Barba 7 and 8
Desiree Martinez is a Landscape Architect who graduated from the Technical University of Munich. She was president of the International Federation of Landscape Architects (IFLA) from 2010 to 2014. Through her firm PAISAJE RADICAL, projects and research on landscape architecture, urban design and environmental management. She has taught at the master program in Landscape Architecture of the Iberoamerican University in León Guanajuato, Mexico.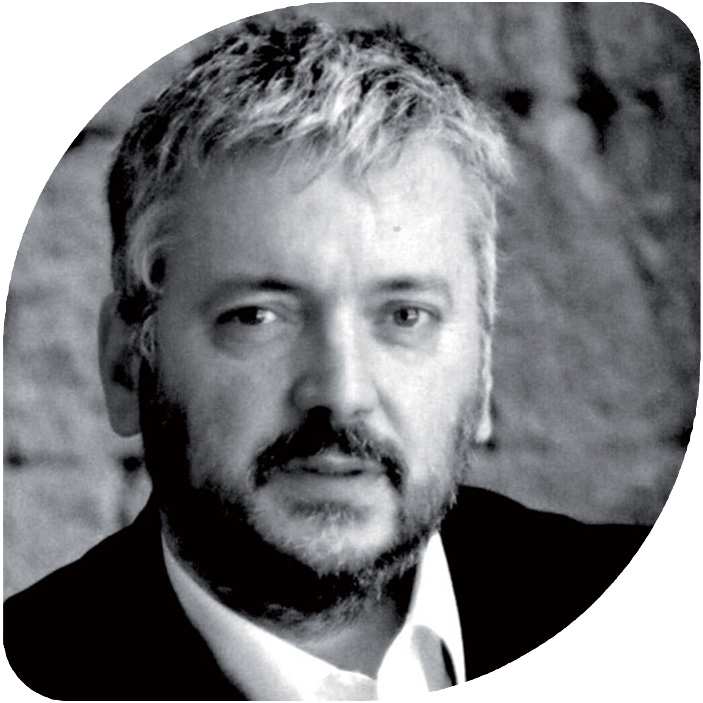 Jury Rosa Barba 8
Ricard Pié Ninot received the Ph.D. in Architecture from the School of Architecture of Barcelona (UPC). He is Full Professor of Urbanism and Regional Planning at the School of Architecture of the Vallès (UPC). From 2005 to 2008 he was the first Director of the new School of Architecture of Malaga (EAM). In the year 2003, he was awarded the Catalonian Town Planning Prize, for the Revision of the Master Plan of Torroella de Montgrí. He has led with Josep M. Vilanova the Territorial Sectorial Housing Plan for the Housing Department of the Generalitat de Catalunya.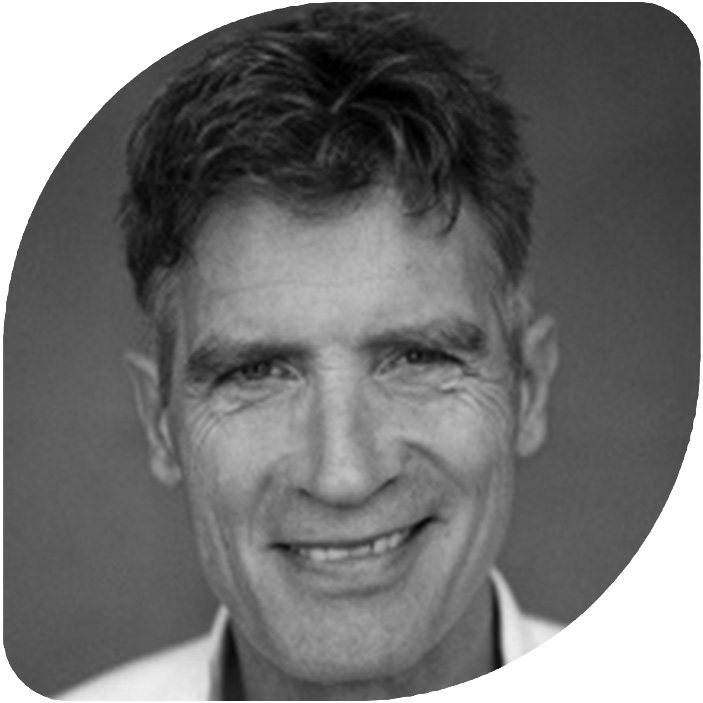 Jury Rosa Barba 8
Educated as a landscape architect at the University of Wageningen (1978), Michael van Gessel is active in the broader field of landscape architecture and urbanism.Since 1997 he has worked as an independent advisor. Prior to this he was employed for eighteen years at Bureau B+B (urbanism and landscape architecture), the last seven as its director.he mostly specializes in large scale urban planning and landscape architecture projects,which include working on new parks, the renovation of old city parks and estates, designing gardens for buildings, and envisioning schemes for large regional areas.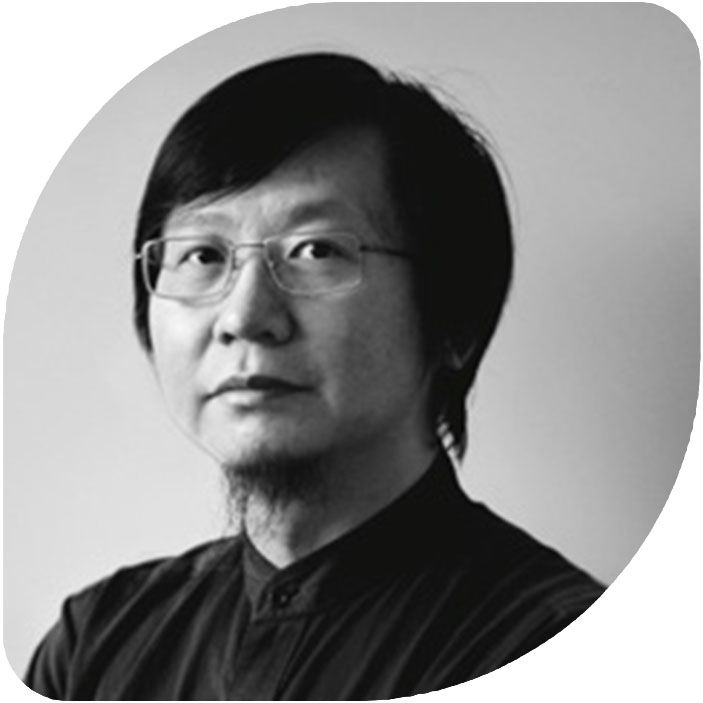 Jury School Prize 9
Professor, PHD Supervisor, Deputy Head of Department of Landscape Architecture School of Architecture, Tsinghua University. In 1997, Graduated from School of Landscape Architecture, Beijing Forestry University and received Doctorate of Engineering Became the first Chinese PHD of Landscape Architecture. Visiting professor at Rome University (2003), MIT SPURS, Harvard GSD and Unversidad Nacional Autonoma de Mexico (2005). He has realized many excellent landscape projects in China and got international prizes. Such as his practice the Quarry Garden in the Chenshan Botanic Garden gained the 2012 ASLA General Design Award of Honor, 2011 BALI National Landscape Award (International Category).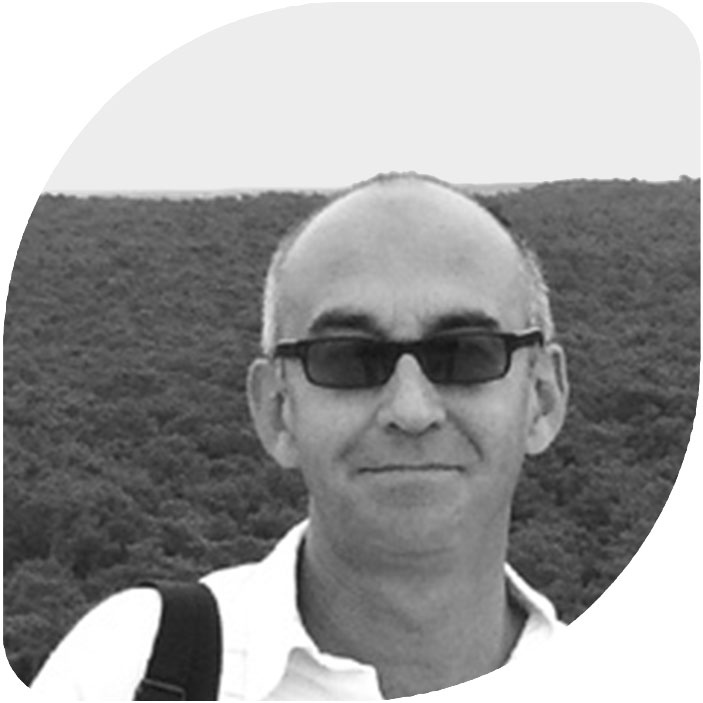 Jury School Prize 8 and 9
Rafael Narbona is Horticultural Engineer graduated from the Polytechnic University of Valencia, member of the IFLA, and currently is the Spanish Association of Landscape Architects President. In 1988 he joined in Jose Dalmau S.L. Company, being delegate in Sevilla and had done the Guadalquivir park, and other projects for the Expo92. Subsequently, working in the Turia Gardens in Valencia. In 1991, he created his office: Paisajistas Asociados S.L. In 2004, he moved with his team to the Engineering Consulting Intercontrol Levante S.A., where he worked as Landscape Department Chief till 2013. He has participated in numerous of technical and scientific forums. Co-editor of Journal of Landscape Architecture with Horticulture. It is a permanent member of the jury of Iberflora Awards for the best final projects in landscaping.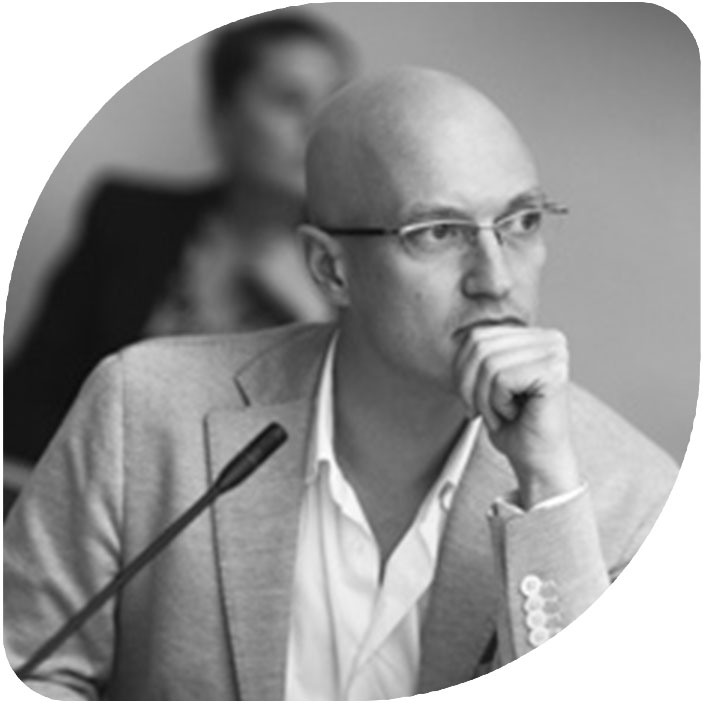 Jury School Prize 9
Ilya Mochalov, leading Russian landscape architect. Partner, general director of "Ilya Mochalov and Partners". First vice-president of the Association of landscape architects of Russia ALAROS; Secretary General of the International Federation of landscape architects (IFLA) in 2011-2015; Senior lecturer, faculty of landscape architecture of Moscow State Forestry University. Ilya Mochalov has been receiving the highest Russian professional award in landscape architecture in 2011, 2013, 2016 for the excellency and performance in projects in landscape architecture. He is often invited to speak in national and international conferences as a key-note speaker and expert.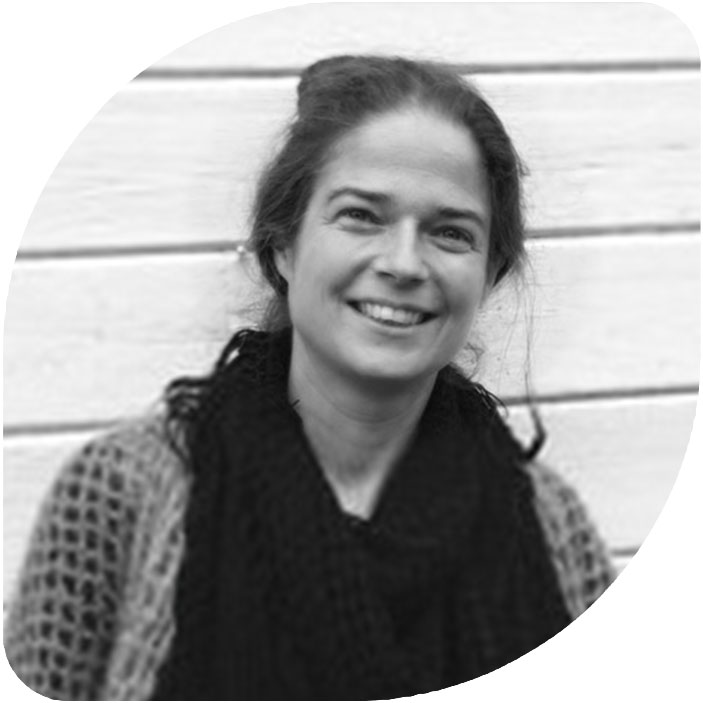 Jury School Prize 9
Ellen Fetzer holds a diploma and a doctoral degree in landscape planning from Kassel University, Germany. Since 2001 she has been working at the school for landscape architecture, environmental and urban planning in Nürtigen (Stuttgart area, Germany). She is primarly coordinating an international master's degree in landscape architecture (IMLA). The second focus of her work is in the Centre for University Didactics as an e-learning coordinator. Ellen works a lot in the field of computer supported collaborative learning and facilitates online seminars in international cooperations. She is vice-president of ECLAS, the European Council of Landscape Architecture Schools.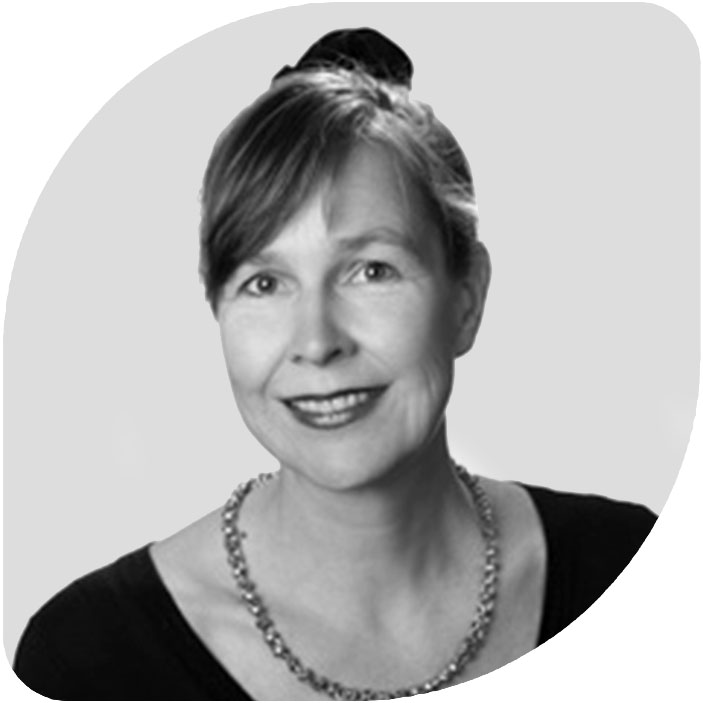 Jury School Prize 8 and 9
Lisa Diedrich studied architecture and urbanism in Paris, Marseille and Stuttgart, science journalism in Berlin, and landscape architecture at the University of Copenhagen, where she received her doctoral degree. She currently works as a professor of landscape architecture at the Swedish University of Agricultural Sciences in Alnarp/ Malmö and as editor-in-chief of the book series Landscape Architecture Europe (Fieldwork/ On Site/ In Touch/ On The Move) and as co-editor-in-chief, with Harry Harsema, of 'scape the international magazine for landscape architecture and urbanism.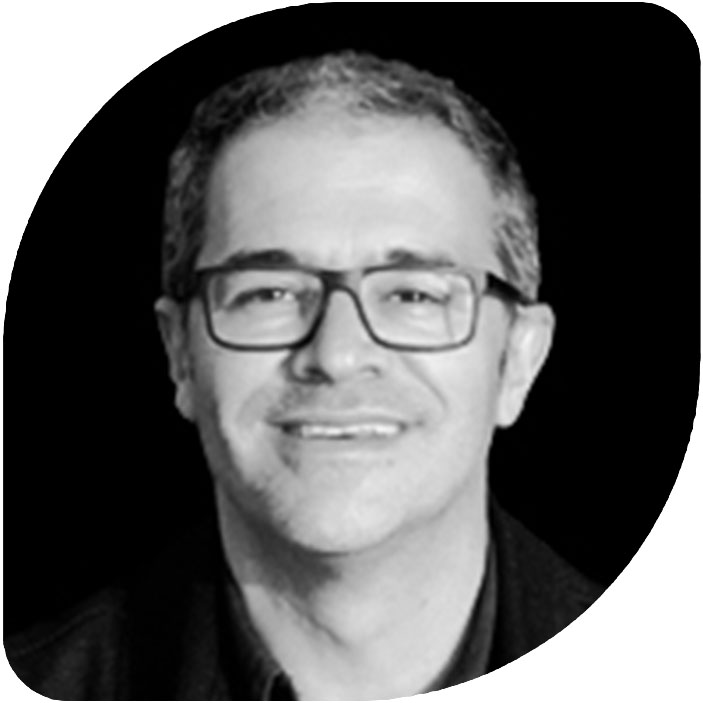 Jury School Prize 9
PhD Architect and Lecturer (ETSA Barcelona). Teaching Urbanism at the Barcelona School of Architecture since 2001 and invited to universities in Europe and America. Predoctoral Fellowship UPC-DUOT 2001-04 and researcher at the Barcelona Laboratory of Urbanism where he is coordinator and participant in various international projects on urban transformation, ecology and urban metabolism. Former collaborator and assistant teacher to Professor Manuel de Solà-Morales and Current Vice Dean for International Relations in ETSAB. Co-principal in SFCA studio, developing various scale designs, plans and competitions of landscape urbanism and architecture (sfcaa.com).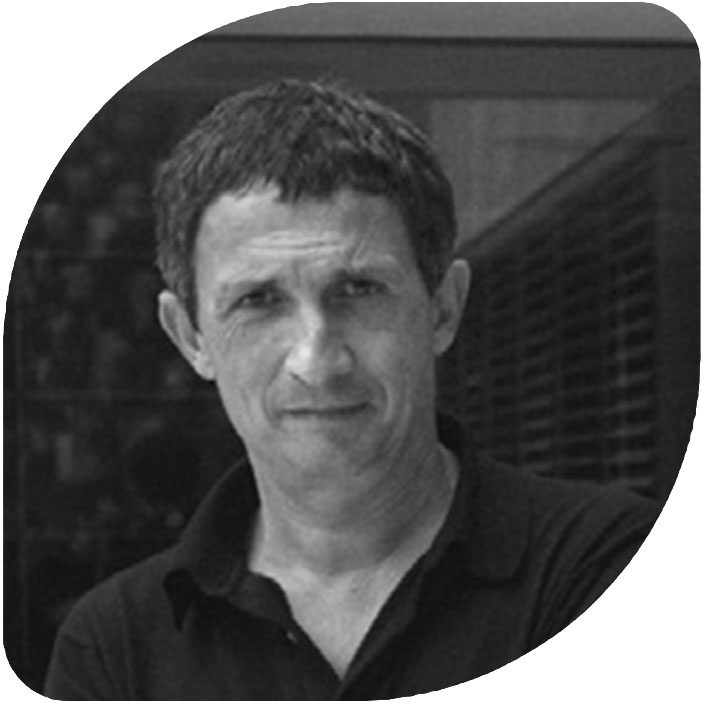 Jury School Prize 9
Enric Batlle founded in 1981, together with Joan Roig, BATLLEIROIG ARQUITECTES developing Building, Planning and Landscape projects. Master of Landscape Architecture and PhD of Architecture from 2002, is also Professor in the Department of Urban and Regional Planning of the UPC since 1982. Director of the Master of Landscape Architecture ETSAB - UPC and professor of Architecture Landscape Planning and Architecture Workshop in UPC - ETSAV. His work "El Jardín de la Metrópoli" (Ed. Gustavo Gili, 2011) was awarded with FAD Award in category of Theory and Criticism of Architecture in 2012, among others.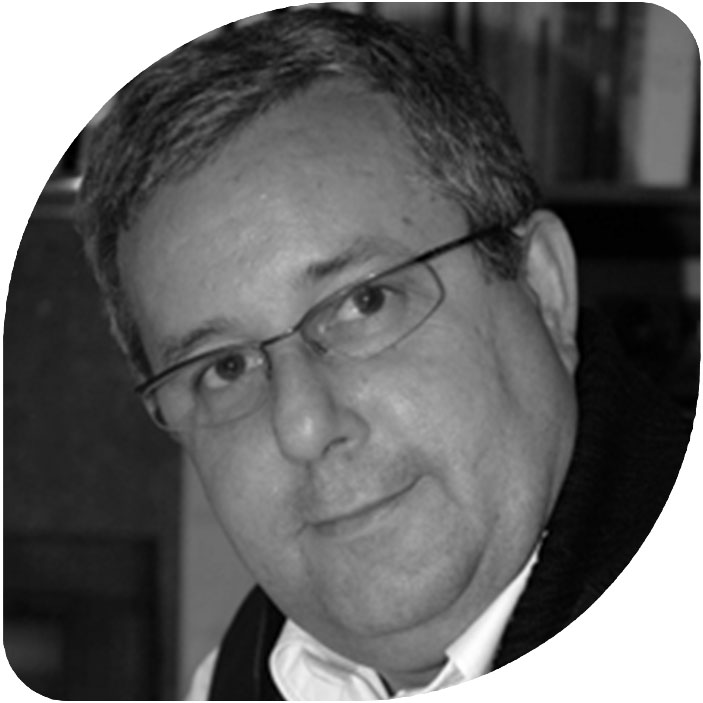 Jury School Prize 8 and 9 
Juan Manuel Salazar Palerm is PhD Architect and Head of department of Architectural Design at the Universidad de Las Palmas de Gran Canaria. He was director of the II and III Bienal de Arquitectura, Arte y Paisaje de Canarias (2008-2012). Since 2011 he is the director of the Observatorio del Paisaje de Canarias and since 2014 President of the Red de Universidades para la implementación de la Convención Europea del Paisaje (UNISCAPE). Founding member of the study Palerm&Tabares de Nava with his partner Leopoldo Tabares de Nava, they have done several projects of architecture, urbanism and landscape through professional assignments, competitions, exhibitions and publications.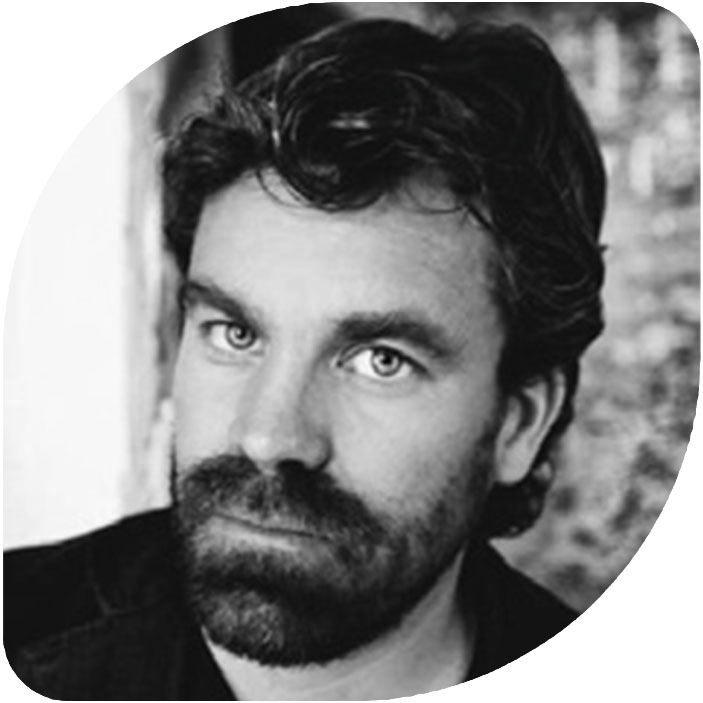 Jury Rosa Barba 9
Eduardo Cadaval is a founding partner of Cadaval&Solà-Morales. Architect from the Universidad Nacional de México and MBA from Harvard University. Associate Professor since 2006 in ETSAB, UPC. His work has won many international awards including among others: Bauwelt Prize (Munich), Young Architects Award from the COAC (Barcelona), Design Vanguard Award (New York), mention of young architecture of the IX Spanish Biennial of Architecture (Madrid), Silver Medal of the XI Biennial of Mexican Architecture (Mexico City), VIII Biennial of Ibero-american Architecture Award (Cádiz) and International FAD 2016 award (Barcelona). Cadaval has also been a professor at the University of Pennsylvania, Barcelona program at the University of Calgary, the Universidad Nacional Autónoma de México, the Career Discovery of Harvard University program and the Boston Architectural Center.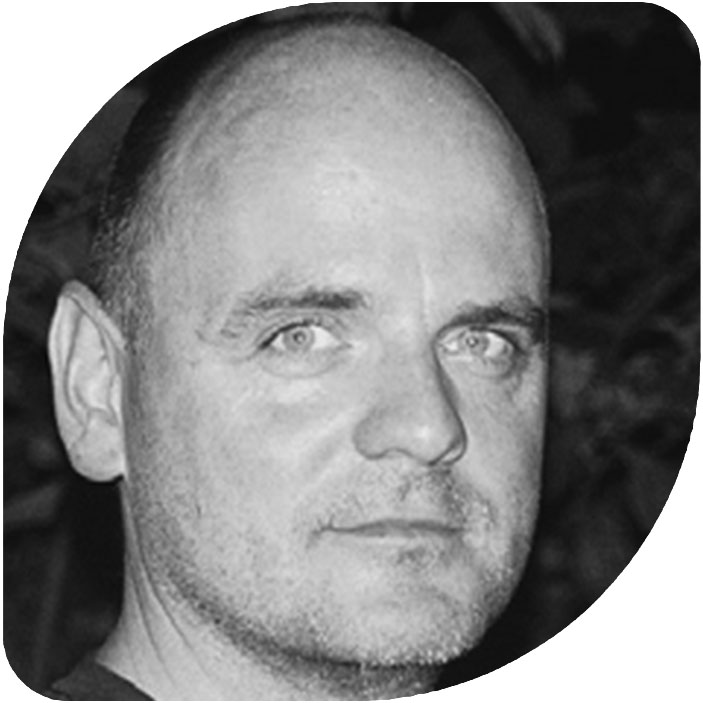 Juray Rosa Barba 9
James Corner is an internationally renowned landscape architect. Based in New York City, his firm's projects include New York's widely acclaimed High Line; Seattle's Central Waterfront; Tongva Park in Santa Monica; London's South Park Plaza at Queen Elizabeth Olympic Park; Chicago's Navy Pier; and the new Presidio Parklands in San Francisco. He is known for a special commitment to the design of a vibrant and dynamic public realm, informed by the ecology of both people and nature. James has been published and exhibited internationally, and has been recognized with significant design awards, including the National Design Award; the American Academy of Arts and Letters; and the Daimler-Chrysler Award for Design Innovation.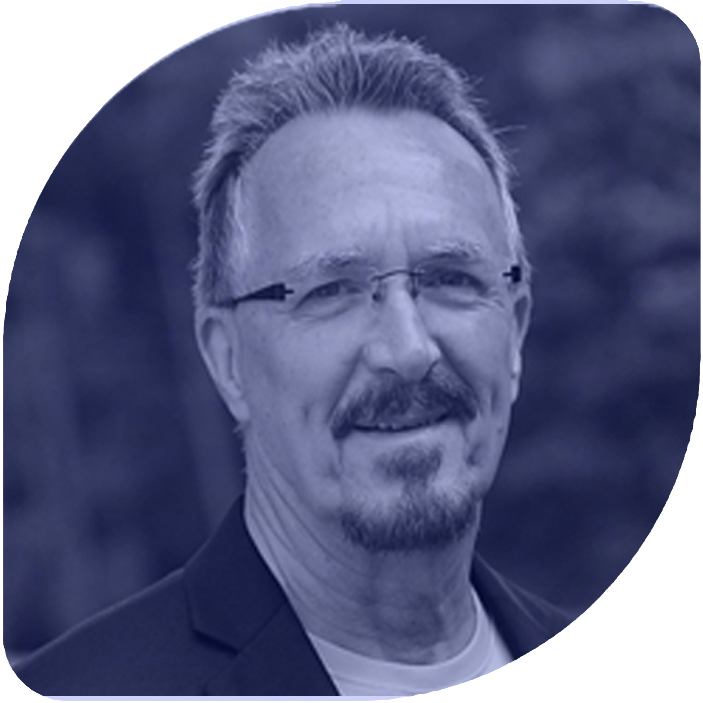 School Prize Jury 11
Timothy Baird, FASLA, PLA is a licensed landscape architect, an ASLA Fellow, and Professor and Chair of the Department of Landscape Architecture at Cornell University. Baird's ongoing research focuses on two areas: material expression in the designed landscape since the Modern era and environmental art and designed landscapes that were commissioned in land reclamation contexts.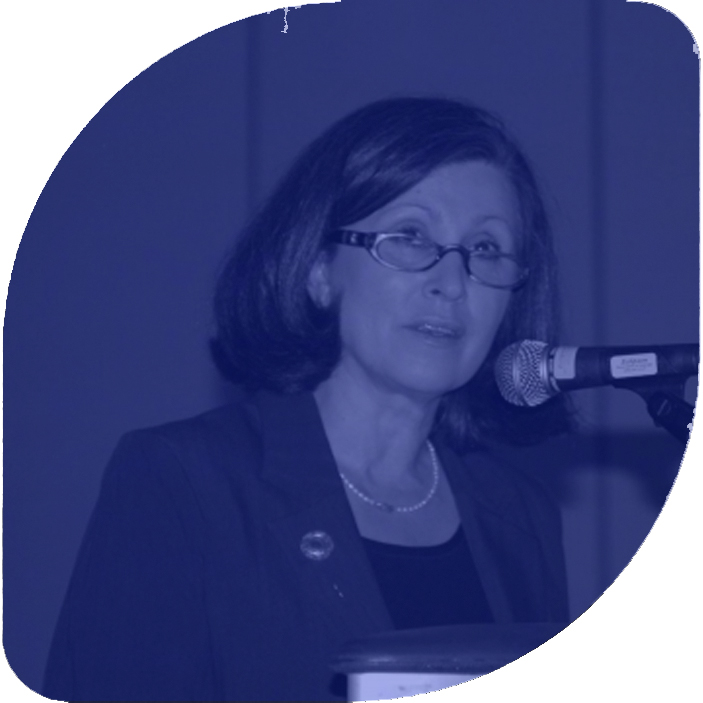 School Prize Jury 11
Architect DPLG, joined UNESCO in 1982 in the cultural sector for the Arabian region, involving preservation projects for historic monuments and towns, archaeological research and technical assistance in museum development. She has been a programme specialist since 1995, in charge of intersectorial urban projects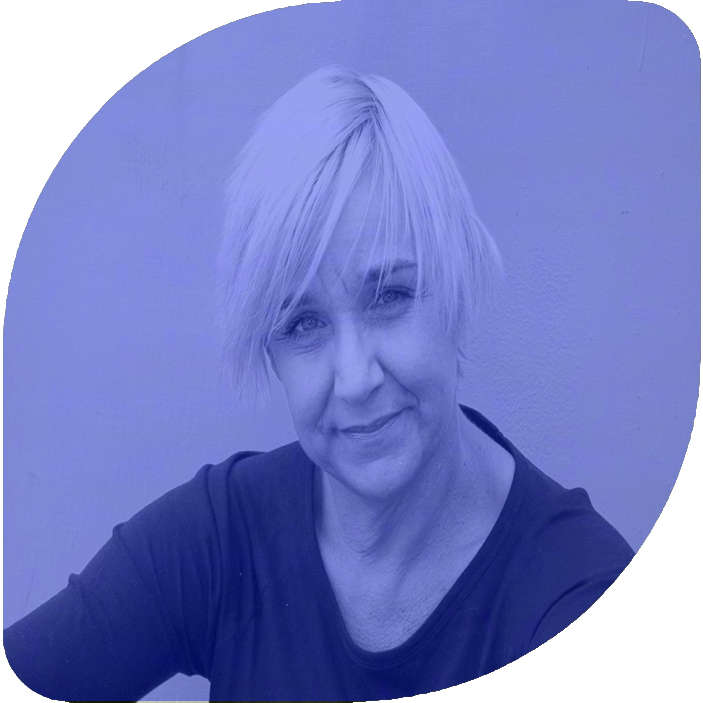 Rosa Barba Jury 11
Julie Bargmann is internationally recognized as an innovative designer in building regenerative landscapes and with interdisciplinary design education. In both academic explorations as well explorations at her design practice, Bargmann's on-going research continues to excavate the creative potential of degraded landscapes.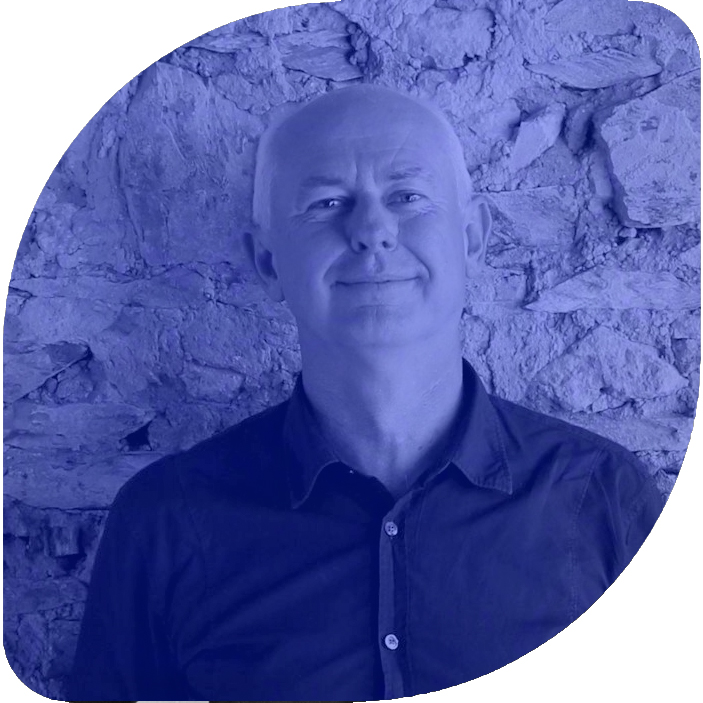 Rosa Barba Jury 11
Director, Oxigen Landscape Architects + Urban Designers; Professor at The University of Adelaide School of Architecture. IFLA president.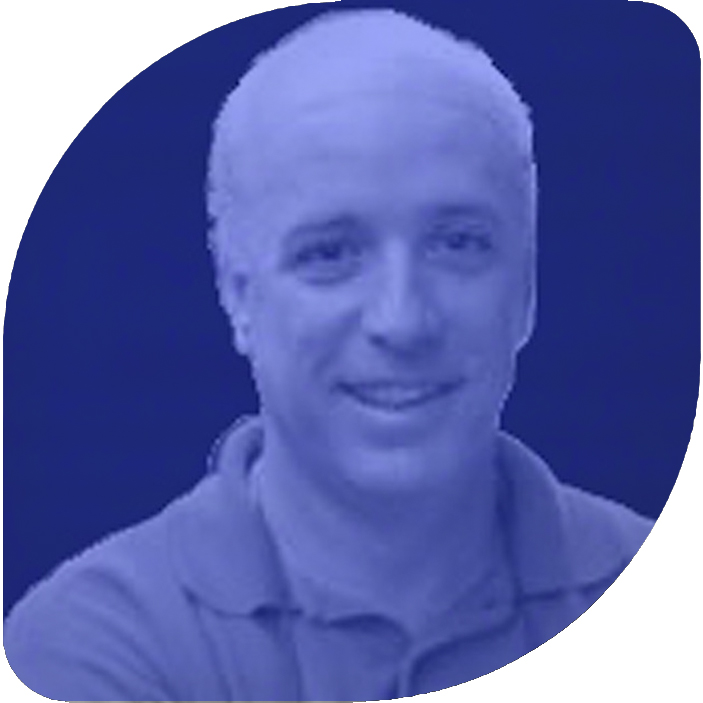 Schools Prize Jury 11
University professor, Department of Architectural Projects at ETSAB / UPC and Director of the Barcelona School of Architecture, UPC.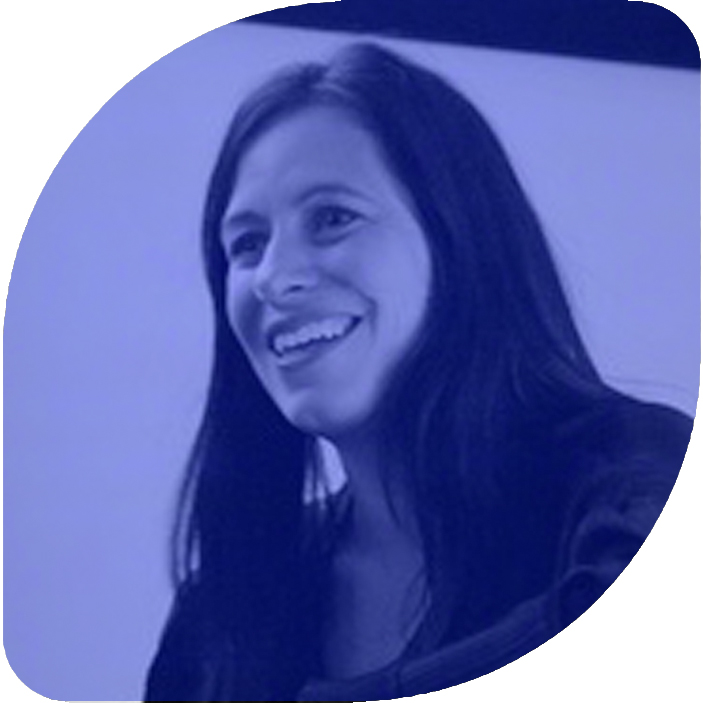 School Prize Jury 11
Lisa Mackenzie is a Senior Lecturer in The Edinburgh School of Architecture and Landscape Architecture and a practicing Landscape Architect.   She has led on the development of the European Masters in Landscape Architecture for the University of Edinburgh for the last several years and is the Director of this highly innovative programme.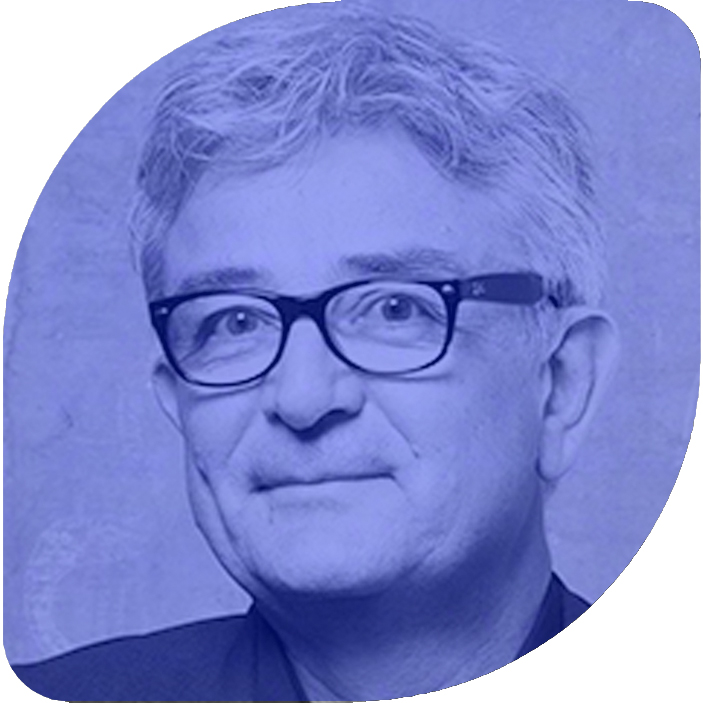 Philippe Poullaouec-Gonidec
School Prize Jury 11
Prize winner of Trudeau Rechearch Foundation in Canada, Philippe POULLAOUEC-GONIDEC is the holder and the founder of the UNESCO Chair in Urban Landscape at Université de Montreal (Canada). He is also the co-founder of the Chair in Landscape and Environmental Design at Université de Montréal (CPEUM).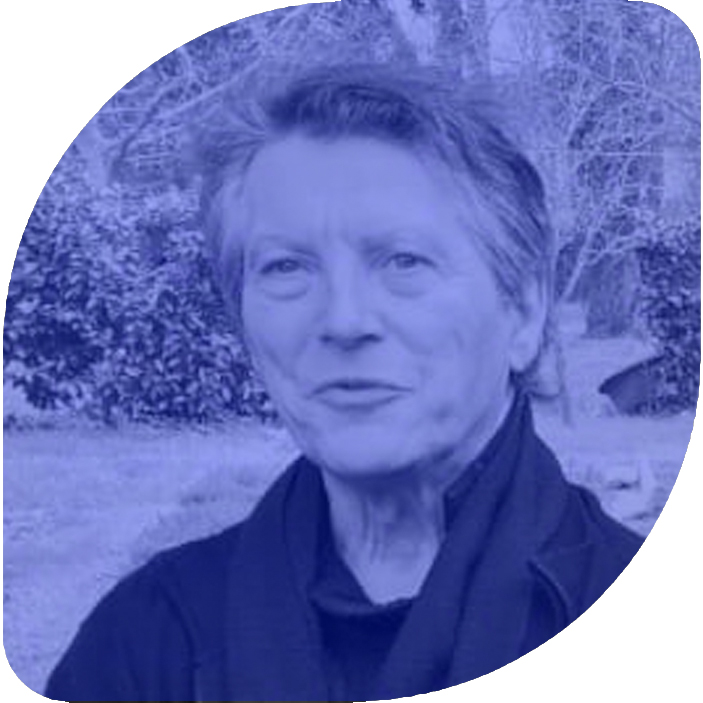 Rosa Barba Jury 11
PhD in Geography and agronomist, Member of the Académie d'Agriculture de France, is Emeritus Professor in Landscape Sciences at the National School of Landscape Architecture of Versailles-Marseille – ENSP – France, where he is teaching since 1977. He has founded the Departments of Ecology, the Department of Human & Social Sciences, the Regional Training Workshops, the Research Laboratory, the PhD Programme and the Master Théories et démarches du projet de paysage in collaboration with the Paris Panthéon-Sorbonne University and AgroParis Tech (University of Paris–Saclay).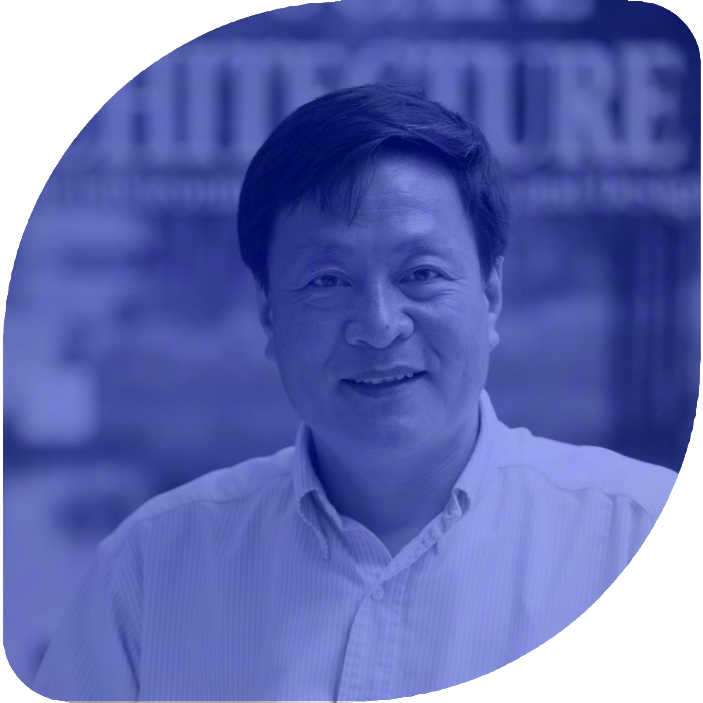 Rosa Barba Jury 11
Kongjian Yu is a Chinese ecological urbanist, urban planner and landscape architect, professor of landscape architecture at Peking University (PKU) and the founder of the planning and design office Turenscape in Beijing. 

JURY ROSA BARBA 10
Michael Jakob teaches History and Theory of Landscape at hepia, Geneva, and aesthetics of design at HEAD, Geneva. He is a visiting professor at Politecnico di Milano and the Accademia di Architettura in Mendrisio. He is, at the same time, Professor of ComparativeLiterature (Chair) at Grenoble University. Jakob's teaching and research focus on landscape theory, aesthetics, the history of vertigo, contemporary theories of perception and the poetics of architecture. He is the founder and head of COMPAR(A)ISON, an International Journal of Comparative Literature and the chief editor of "di monte in monte", a series of books on mountain culture (Edizioni Tarara', Verbania). He produced several documentary films for TV and has a longstanding experience as a radio journalist. Michael Jakob published recently: 100 Paysages, Infolio, Gollion 2011; asp Architecture du paysage, Infolio, Gollion 2012; Mirei Shigemori e il nuovo linguaggio del giardino giapponese, Tarara', Verbania 2012; the swiss touch in landscape architecture, Tarara', Verbania 2013/ Ifengspace, Tianjing 2015; La poétique du banc, Macula, Paris 2014/ Sulla Panchina, Einaudi, Turin 2014/ The Bench in the Garden, Oro Editions, Bay Area 2017; Cette ville qui nous regarde, b2 éditions, Paris 2015/ Dall'alto della città, Lettera 22, Siracusa 2017.

JURY SCHOOL PRIZE 7, 8 and 10
Victor Ténez Ybern is a Landscape Architect who studied architecture in Barcelona. After working in Rosa Barba's office and collaborate with her on research issues, he has combined teaching, private and public practice. He has been Head of Coordination of Urban Planning in the Metropolitan Area of Barcelona and directed the plan of reclamation of fluvial spaces developing tasks of Management and Design and in his private practice focus in Urban and peri-urban Green structures with projects like the Green-Blue Network of the Biarritz-Bayonne Agglomeration in France, The Jordanal River Park in Panama, The Peace Park in Vicenza (Italy) the Ria Park in Santander or The Path of the Sea in Viladecans in the Barcelona Metropolitan Area. He teaches Landscape Theory in and Landscape Design at the UPC in the same city. He is Full Visiting Professor at the Politecnico di Milano and Co-Director of the OC Summer School in the same institution. He has been invited by several Urban Planning and Landscape Universities like Penn, the RMIT of Melbourne or the UIAV of Venezia, and has given conferences on Landscape, Social Involvement and Sustainable City for institutions in the five continents. He publishes on the same issues.

JURY SCHOOL PRIZE 8 and 10
Andreja Tutundzic works at the University of Belgrade, Faculty of Forestry, Department of the Landscape Architecture and Horticulture. Andreja has been working at the Town Planning Institute of Belgrade, among other projects on the development of the awarded Spatial and Master plans of Belgrade for 2021, as well as on defining of the contents and procedure for Belgrade biotope mapping. He is co- author of the Typology of Belgrade Landscapes for the Need of the Implementation of the ELC. His current research interests focus on education in landscape architecture, large-scale landscape design and green infrastructure planning. In the recent time, he was also engaged in the projects related to the issues of migrant crises. In those areas, he participated in many projects, including EU funded projects such as TEMPUS, ERASMUS and UNDP Cross Border Cooperation Programme. He was elected as IFLA Committee Chair on Education and Academic Affairs in two terms from 2014 to 2018 and was Former Vice President of the European Federation for Landscape Architecture (EFLA 2008-2011). Andreja is also a member of the IFLA Europe School Recognition Panel, and member of the Executive board of the Serbian Association of Landscape Architects (UPAS/SALA).

JURY SCHOOL PRIZE 10
João Nunes is a Landscape Architect with a great passion for drawing and understanding the processes of the world. In 1985, he founded the PROAP studio which, according to his philosophy, approaches landscape themes in a broad sense, intervening in the processes that the project integrates, using inputs from various disciplines and considering the landscape as a process in continuous transformation. The professional activity and didactics intertwine and enrich each other, contributing to the development of new lines of research and experimentation. Visiting Professor at several international universities (Harvard GSD, UPenn, OSU, Pamplona, Versailles among others), he is Full Professor at the Academy of Architecture of Mendrisio and member of several scientific committees. In 2013 he was awarded the 1st Chair of Excellence "Adalberto Libera" and in 2017 with the Gagliarid Prize - Cittá di Asti. In 2010 he published the monograph "PROAP - Arquitectura Paisagista"(Note), which summarizes the first 25 years of the studio, and in 2011 is co-author of "Lost Competitions" (Proap Editions). In 2017 he was organizer and director of "Cagliari Paesaggio". Projects developed by Proap have received several national and international awards and have been several times finalists for the Prize "Rosa Barba" at the Landscape Biennial of Barcelona.

JURY SCHOOL PRIZE 10
The main objective of her work is the holistic approach of space within the framework of ecological – sustainable design, the project's integration in the landscape with respect to the unique qualities and memories of each location (genius loci), and the socio-cultural conditions of place. Among the special aims of her projects are the design solutions emphasising on a close connection to nature and its processes, on the natural dynamics and their biodiversity, on vegetation as a structural spatial element.  Conceiving built space and andscape as a unique entity might create places where humans feel involved, in harmony with their environment and are keen of taking the responsibility for its maintenance.

JURY SCHOOL PRIZE 10
Vice-rector of Infrastructure and Architecture of the Polytechnic University of Catalonia, is an University Professor and professor in ETSAB for graduate and postgraduate subjects. He has been invited as a teacher in about twenty prestigious international universities. Quality Award for University Teaching at the UPC (2011) and Jaume Vicens Vives Award. International teaching evaluator since 2015. For three decades, he has been part of the final project for the ETSAB and, since 2012, as president. Research Professor of the Urban Planning Doctorate Program of the UPC, distinguished with the Mention of Excellence (MEE 2011-0730). Director of seven doctoral theses cum laude, among them, Urban corners in the territory with extraordinary PhD award. Triennial research  prize   Lluís Domènech i Muntaner, Europa Nostra honor medal and Alejandro de la Sota  Extraordinary Prize-20 Years of Biennials, modality of outdoor spaces: urban spaces, parks and  gardens, interventions in the landscape and urban planning. Author of about twenty research books and more than a hundred scientific articles, book chapters and papers presented at  international conferences. Reviewer of several indexed magazines. He has been the director of the Department of Town Planning and Planning of the UPC and has been awarded the National Urbanism Prize.

JURY ROSA BARBA 10
Teresa Moller is a well-known Chilean Landscape Architect that has been working in the field for the past 30 years. It has been a self-training journey, working on a variety of projects of different scales. Her work approach is unique, careful observation and awareness of the landscape is key for developing successful social-culture projects. Bringing nature accessible to people so they can connect and value nature around them is essential within her work philosophy. One of the most important aspects before starting a design is to consider what is on site and then what is needed to bring the experience of nature to people. She strongly believes in the power of simplicity. Chile benefits from such contrasting landscapes, wedged between the Pacific Ocean to the west and the Andes mountain to the east; it is a country that offers remarkable natural resources. She considers herself lucky of being able to work with such a diversity of landscapes, from the Atacama Desert to the lakes and glaciers of the south, as they have taught her everything and have been the setting for the majority of the projects in the studio. Every project is a direct and unique result of its environment.

JURY ROSA BARBA 9 and 10
Kathryn Moore, Immediate Past President of the International Federation of Landscape Architects (IFLA) and Professor of Landscape Architecture at Birmingham City University has published extensively on design quality, theory, education and practice. Her book, Overlooking the Visual: Demystifying the Art of Design (2010) provides the basis for critical, artistic discourse. Her teaching, research and practice, set within landscape architecture have clear implications for architecture, planning, urban design and other art and design disciplines, in addition to philosophy, aesthetics and education more generally. She has taken a lead role in redefining the relationship between landscape, culture and governance, finance, health and community engagement within the context of a radical proposal for a West Midlands National Park, launched in a major international conference held at BCU in June 2018. She is a member of the Independent National Design Review Panel for HS2.

JURY ROSA BARBA 10
Walter is the Creative Director and Founder of Hood Design Studio in Oakland, California. Hood Design Studio is his tripartite practice, working across art + fabrication, design + landscape, and research + urbanism. He is also a professor of landscape architecture at the University of California, Berkeley and lectures on professional and theoretical projects nationally and internationally. Walter designs and creates urban spaces and objects that are public sculpture. Believing everyone needs beauty in their life, he makes use of everyday objects to create new apertures through which to see the surrounding emergent beauty, strangeness, and idiosyncrasies of urban space. His ideas emerge from years of studying and practicing architecture, landscape architecture, and fine arts, and yet Walter tactfully eschews from differentiating between the three on any one project. His projects also highlight. The Studio's award winning work has been featured in publications including Dwell, The Wall Street Journal, The New York Times, Fast Company, Architectural Digest, Places Journal, and Landscape Architecture Magazine. Walter Hood is also a recipient of the 2017 Academy of Arts and Letters Architecture Award.

JURY ROSA BARBA 1, 2, 3, and 10
Gary Hilderbrand, the 2017 winner of the American Society of Landscape Architects Design Medal, is a principal of Reed Hilderbrand Associates LLC, in Cambridge, Massachusetts. He is also Professor in Practice of Landscape Architecture at Harvard University Graduate School of Design, where he has taught seminars and design studios since 1990. His firm has been recognized with more than eighty regional and national design awards. Notable projects include Long Dock Park in Beacon, NY, the Clark Art Institute in Williamstown, MA, the Poetry Foundation in Chicago, and campus projects at Bennington College, Duke University, Yale, Harvard, and MIT. His firm's monograph, Visible Invisible, was recognized with the Award of Excellence in Communications from ASLA, and, in the same year, Reed Hilderbrand was recognized as ASLA's Firm of the Year. In 2015, partners Douglas Reed and Gary Hilderbrand were voted among the top five "most admired practitioners" by the members of ASLA's Professional Practice Network. Design Intelligence recognized Hilderbrand as one of the 25 Most Influential Educators in Design in the US for 2017. He is a fellow of the American Academy in Rome, where he was recently the Mercedes T. Bass Resident in Landscape Architecture for the fall of 2017.

1952 - 2018 
He was vice-president of IFLA, director of the IFLA Central Region and professor of landscape architecture at the Oslo School of Architecture and Design.

Anna Zahonero Xifré, Biologist (UB) and Master of Landscape Architecture (UPC). Professor at the Department of Urban and Regional Planning of the UPC since 2001 developing, mainly, her docent assignments in landscaping, and research tasks in CRPP_ UPC. Since 1993 operates as professional in studies and the design of the landscape and the environment. Remarkable projects on landscape and ecological integration of certain uses in particular areas with strong pre-existences, the reporting on environmental for urban and regional planning and the writing of landscape projects where ecological processes are the base.

Architect and landscape architect, member of the Departament d'Urbanisme i Ordenació del Territori de la UPC, professor of Landscape Architecture in ETSAV (1982-1992), Master of Landscape in UPC since 1991 and of urbanism (degree) in ETSAB since 1992. He has been a visiting professor at Washington University in St. Louis, GSD Harvard University and Facoltà di Architettura di Venezia, IUAV. He is currently Member of Culture of the Governing Board of the COAC, a member of LUB and AxA. He has been president of the international jury of the V Biennial of Landscape Barcelona and finalist in II and VI editions. Founding partner of Ruisánchez Arquitectes, working on Landscape Architecture, Urbanism and Architecture projects, he has been recognized with several awards including: Fad Architecture Prize in 1997, Catalonia Construction Award, 2005 Catalonia Social Housing Award 2007 Technal Architecture Prize in 2008, Barcelona City Award, Architecture and Urbanism 2012.

Architect with a degree from ETSAB in 1980; he has been a professor in the Departament d'Urbanisme i Ordenació del Territori (UPC) since 1982. Professor in the Master's Program in Landscape Architecture at the UPC since 1987. Director of the Master's Program in Landscape Architecture (UPC) since 2000. Deputy director of the ETSAB from 1997 to 2006 and director of the Graduat Superior course in Landscape Architecture at the UPC from 2000 to 2006. Has helped organize the International Landscape Biennial of Barcelona on 9 occasions since 1999. Adviser to the Barcelona City Council and to COAC's Oficina de Paisatge. Medalla Col•legi d'Arquitectes de Catalunya 2010.Visiting professor at various universities and cultural institutions around the world since 1980. Founder together with Agata Buscemi of B2B Arquitectes.

Alfred Fndz de la Reguera
Architect. He gained his degree in Architecture at the Barcelona School of Architecture (ETSAB), specializing in Urbanism. He lectures in Projects on the master's degree course in Landscape Architecture at the Universitat Politècnica de Catalunya.He was awarded with the National Urbanism Prize of the Ministry of Public Works and Urbanism. He received a research grant from the Paul Getty Foundation.Construction and landscaping projects. Territorial and urban planning. Adviser of the Office of Landscape of the Col·legi d'Arquitectes de Catalunya (COAC).

M.Arch. School of Architecture of Barcelona and M.L.A., UPC. Sara Bartumeus is currently an Associate Professor at the School of Architecture-University of Illinois at Urbana-Champaign, US. Also teaches in Barcelona, both in the Master in Landscape Architecture-UPC (since 1997) and in the Urbanism and Territorial Planning Department-ETSAV (since 2004). She has been a researcher for the LUB-Laboratori d'Urbanisme de Barcelona and a member of the Architecture Committee-Barcelona City Council and of the Advisory Committee in Urban Planning and Landscape-COAC. As principal of Renau Bartumeus Arquitectes, her professional work has involved planning, landscape and architecture projects--social housing, public space, community facilities and exhibition design- -and has been locally and internationally exhibited, published and recognized by public competitions and awards. Her trans-disciplinary research focuses on landscape thresholds, public and collective spaces, that enhance city's livability, foster community and collective identity and benefit environmental and social cohesion.